Everyone knows a Yellowstone National Park family vacation is a classic. From strolling the boardwalks around Old Faithful to taking photos of the Yellowstone River's Lower Falls from Artist Point, there are things everyone should do in their lifetime. Plus, not only is this Wyoming national park extremely beautiful, but it also offers the chance to spot wildlife. Of course, visiting Yellowstone National Park with kids is a whole different battle, from the best trails for beginners to where to stay near Yellowstone as a family. Luckily, this guide on taking a Yellowstone National Park family vacation covers everything you need to know about the topic. Keep reading to learn more!
READ NEXT: The Best Guide to Yellowstone National Park with Kids
Things to Do in Yellowstone with Kids
The Greater Yellowstone Area provides the perfect basecamp for families who like outdoor adventures. When planning your Yellowstone National Park family vacation, consider soaking in the hot springs at the Boiling River. Or, rafting down the Yellowstone River with a guide. Then, hiking to the top of an easy summit with panoramic views of the Yellowstone Caldera and the Teton Range.
My family lives about an hour north of Yellowstone and we've been taking our kids hiking, soaking, backpacking, and cross-country skiing since they were just a few weeks old. Now, at ten and eleven, our boys race up the trails with mom and dad trailing behind! Beginner trails to consider for your trip include The West Thumb Geyser Basin, Midway Geyser Basin, and Wraith Falls Trails. Meanwhile, teens can try the Upper Geyser Basin and Old Faithful Observation Point Loop. Want to spot grizzly bears, wolves, and bison on your Yellowstone National Park family vacation? Trek through the Lamar Valley!
Best Yellowstone Accommodations for Families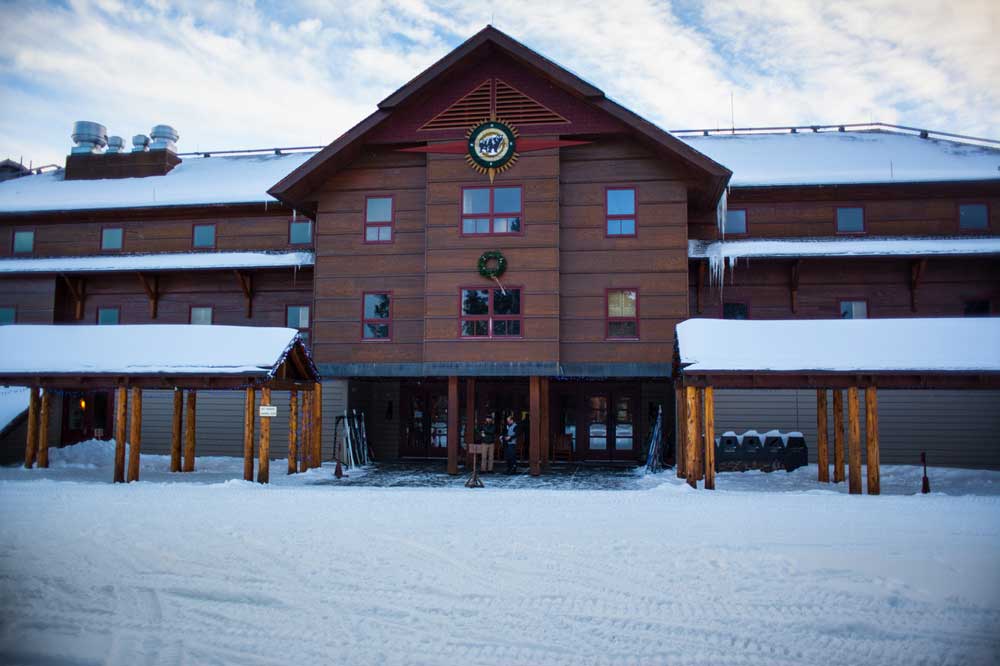 Book your accommodation at Yellowstone National Park using Expedia.com
Book your stay at Yellowstone National Park using Hotels.com.
Need the best accommodations in Yellowstone for families? The first step in planning a Yellowstone National Park family vacation is making and confirming your hotel or campground reservations. Yellowstone Park lodging can fill up a year in advance – so book early! Families looking to stay inside the park will love Canyon Lodge & Cabins and Old Faithful Inn. If you didn't get a jump on it, try the hotels in cities near Yellowstone National Park like Jackson, Wyoming (south of Grand Teton National Park), West Yellowstone, Montana (on the west side of Yellowstone), or Gardiner, Montana (north of the park). Jackson Hole houses the Four Seasons Jackson Hole, which provides families with a mix of comfort and outdoor adventure.
Yellowstone Itinerary Recommendations for Families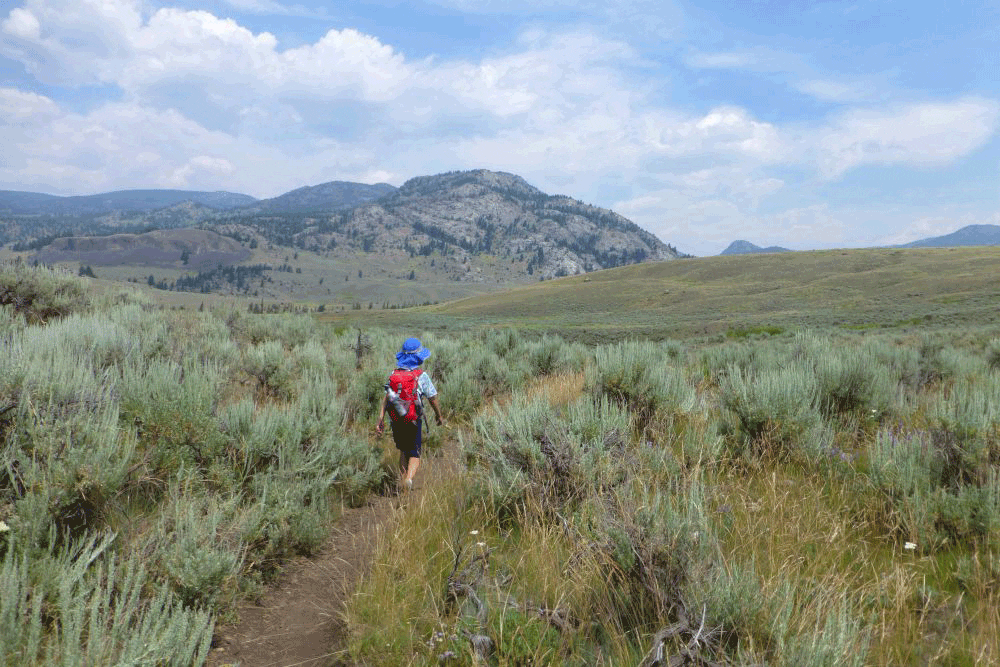 Once you know where you want to stay, you can plan your Yellowstone National Park family vacation itinerary. With unique hot springs and geysers, including Old Faithful, and the Grand Canyon of the Yellowstone, there's surely a lot to see. Decide what adventures you want an official guide for, options include fly fishing, wildlife watching, rafting, horseback riding, mountain climbing, or skiing (winter only, of course).
For example, for a vintage-inspired perspective, take a Yellowstone Yellow Bus Tour. After booking your preferred guide, plan the rest of your trip around those activities. Grab a family-friendly hiking guidebook or peruse the park's website for easy adventures you can do on your own. Kids can enjoy participating in the ranger program, featuring talks, tours, and Junior Ranger activities. Don't forget to pencil in time for some great food on your Yellowstone National Park family vacation. We recommend Old Faithful Lodge Cafeteria & Bake Shop and the Canyon Lodge Eatery.
Related: The Best National Parks to Visit in Winter with Kids
How to Spend Your Leisure Time in Yellowstone with Kids
Visiting any national park with kids can get tiring eventually. On any family trip to Yellowstone, we make sure there's some downtime to relax and enjoy our vacation. When we're not hiking, we like lunching at the picnic area near Cascade Falls. Our kids would run through the meadow here when they were little. Additionally, wading in the Madison River near the Madison Information Station and Trailside Museum is never a waste of time! And leisurely wandering one of the trails, while the other four million visitors to Yellowstone are on the boardwalks, means time alone in this natural wonderland. There are so many ways to mix and match activities to have the best Yellowstone National Park family vacation.
Also, read: Ultimate Guide to Grand Tetons National Park with Kids
Happy Travels!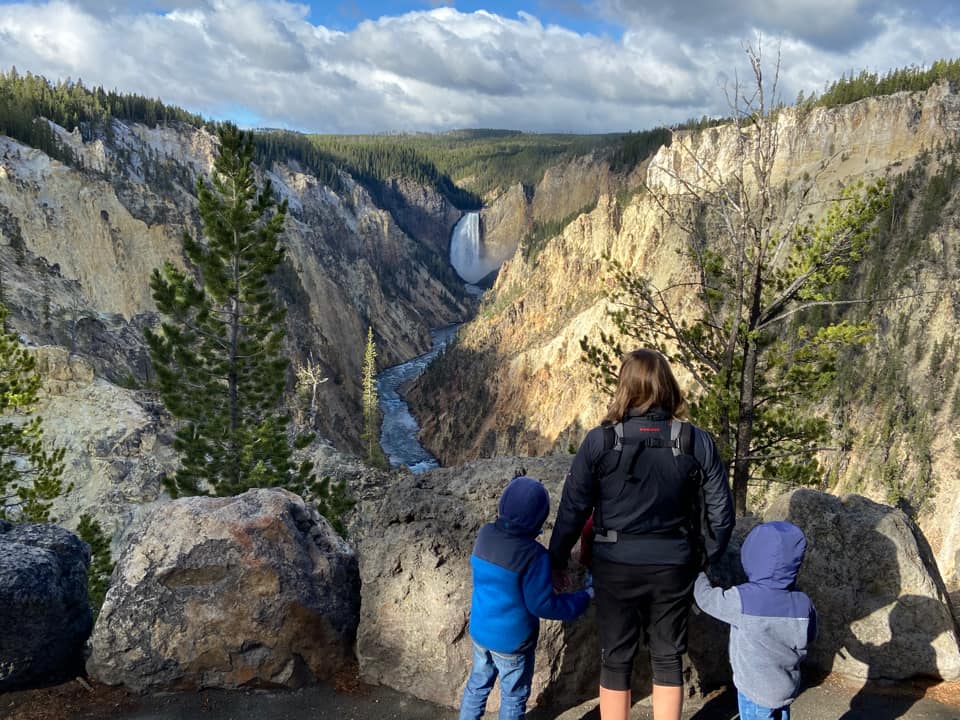 We hope you liked this article on How To Plan A Yellowstone National Park Family Vacation by our contributor Melynda Harrison! Melynda writes about family travel and outdoor adventures at TravelingMel and YellowstoneTrips.
All images included in this article were taken by and belong to Melynda Harrison, unless otherwise noted.
*Due to the COVID-19 pandemic, some of the attractions, accommodations, or things to do on this list may be closed. Please ensure availability before making your decision. 
*This post may contain affiliate links that may earn us a small commission, at no additional cost to you. Affiliate links in no way inform the hotels, sights, products, or other recommendations included in our articles. All opinions and recommendations expressed here are compiled from submissions submitted by the generous members of our Families Who Love To Travel community.
READ NEXT:
Beaches Turks and Caicos may not seem like a typical vacation destination for a UK...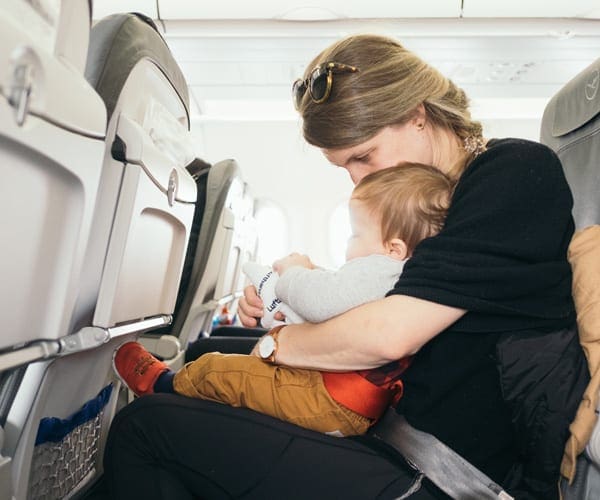 Families Who Love To Travel contributor Meghan Oaks provides her 10 best tips for your...