The United States Midwest boasts so many great state parks for families! Parents traveling here will find getting little ones outdoors easier than ever thanks to all these stunning landscapes around. Wide-open spaces, water fun, and kid-friendly hikes for all ages are just some of the adventures you'll find along the way. Plus, all kids love discovering new things about the natural world, and state parks offer many chances to do that! Whether your family enjoys animal watching, serene walks, or exploring historical sites, you'll encounter exciting suggestions for your next family vacation. To help you decide which is best for you, we've compiled this list of 10 Best Midwest State Parks for Families! From the Great Lakes to the Great Plains, we guarantee you'll uncover a beautiful state park near your own home.

Best Midwest State Parks in the Great Lakes Region
Best State Park in Illinois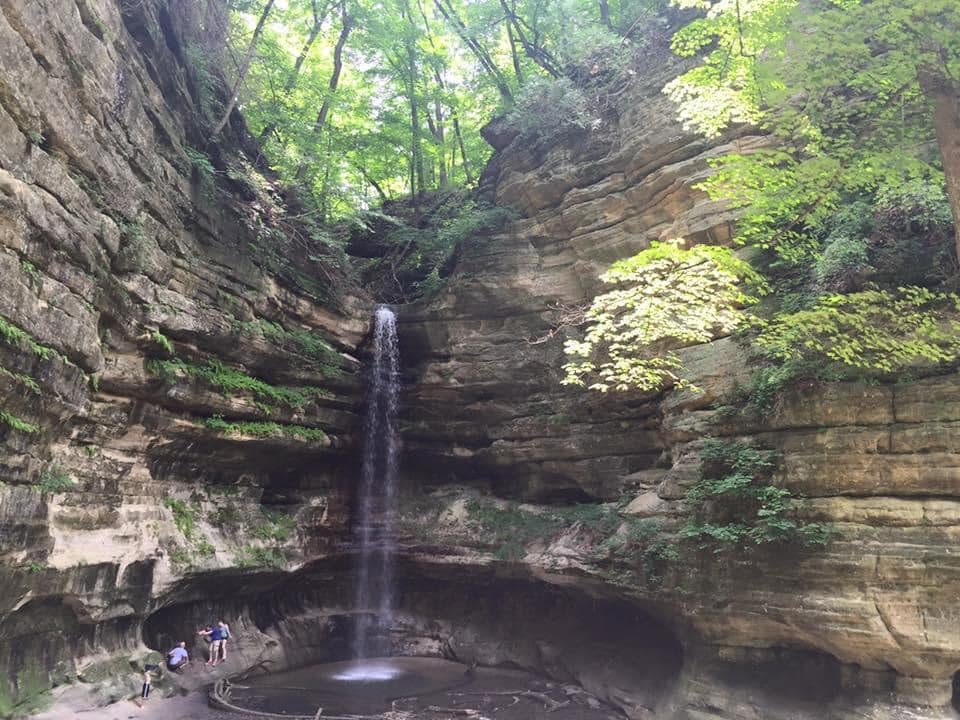 Starved Rock State Park, Illinois
Starved Rock State Park is one of the most popular outdoor destinations in Illinois! Located along the Illinois River, it's just 100 miles southwest of Chicago, making for easy access via car. It's also a great place to start exploring Midwest state parks with your family! Kids can hike among the cascading waterfalls and dramatic canyons, which are especially enticing in the summer months. Starved Rock also boasts incredible views of the Illinois River, which you can witness for yourself from the overlooking bluffs. Luckily, you'll have over 13 miles to choose from at this best state park in Illinois! Kid-friendly options include the Starved Rock Overlook Trail, though beware of its occasionally steep steps. Or, roam through echoing canyons on the Saint Louis Canyon trail, perfect for bird-watchers and beginners alike. To spend more than a day, definitely book a room at the Starved Rock Lodge. It also features a restaurant and frequent activities planned for families to socialize!

For another nearby option, consider Matthiessen State Park to find more rustic outdoor options in an often less-crowded space. We also recommend Castle Rock State Park or Lowden State Park for other options of state parks in Illinois!
Best State Park in Indiana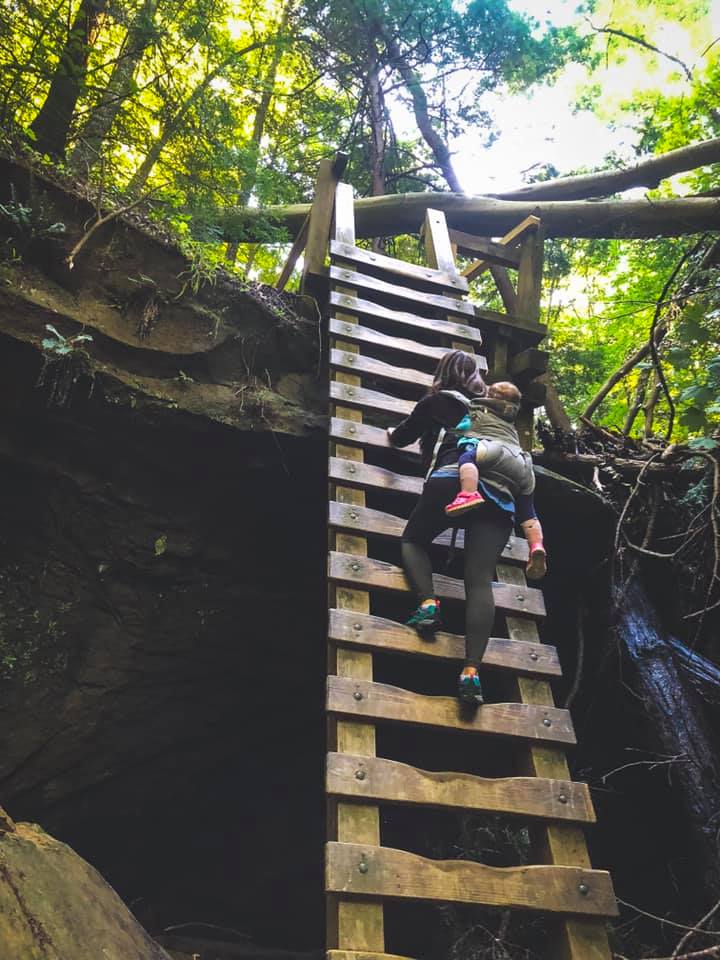 Turkey Run State Park, Indiana
Turkey Run State Park is jam-packed with family-friendly adventures! Located in western Indiana, October is a particularly popular time to visit due to the famous Parke County Covered Bridge Festival. No matter the season, families can still hike into gorgeous ravines, surrounded by signature sandstone cliffs! Trail 10 is marked easiest for beginners at this state park in Indiana, and you may spot some deer tracks. You'll also want to be on the lookout for some turkey vultures! Or, teach kids more about the area's wildlife by visiting Turkey Run's Nature Center, featuring hands-on exhibits to keep them interested. Then, head down to the Narrows Bridge to overlook the park's most breathtaking view. At the end of the day, camp at Turkey Run's campground. Or, opt for indoor lodging at the Turkey Run Inn, offering cabins with modern amenities. A wonderful weekend at one of the best Midwest state parks for families has never been so simple!

Check out this family guide for information on canoe trips at Turkey Run! For more getaways in Indiana, Families Loves Travel also recommends Indiana Dunes State Park or the Falls of the Ohio State Park, where kids can find fossils at the largest exposed fossil bed in the United States!
Best State Park in Iowa
Maquoketa Caves State Park, Iowa
Maquoketa Caves is Iowa's most unique state park! Decide for yourself when you visit this breathtaking destination, boasting more caves than anywhere else in the state. Here, kids can hike along a six-mile trail system connecting sixteen caves and crawl spaces throughout the park, the most notable (and least steep) being the Maquoketa Caves Loop. One of the popular caves to visit along this route is the Dancehall Cave, which even has lights and a concrete floor for a small portion! Plan to get muddy at this favorite Iowa state park notwithstanding these amenities, though, so also pack a towel and extra change of clothes. And, if your family wants to explore more, bring flashlights and hardhats to check out extra branches of the cave! Before you go, however, watch this virtual tour, and consult the park's website to ensure all trails are open. Flooding occasionally may occur which could close access to the caves.
If you're still craving more Midwest adventure, visit the Hurstville Interpretive Center in nearby Maquoketa to explore more Midwest natural beauty. Families Who Love to Travel also recommends visiting Ledges State Park
Best State Park in Michigan
Fayette Historic State Park, Michigan
History buffs and nature lovers will be thrilled to explore the beautiful Fayette Historic State Park! Located in Michigan's Upper Peninsula, this dynamic destination contains a historic townsite, a harbor, a beach, hiking trails, and even cross-country skiing for winter fun. Start your visit at this best state park in Michigan navigating its bustling town site to provide kids with insight into life during the 19th century. Families also particularly enjoy the walking tour, taking time to learn more about the smelting operation at the visitor's center. Outdoors, also enjoy family fun at Snail Shell Harbor, where kids can swim in Caribbean-Esque waters and even scuba dive at certain times of the day! Or, hit the Fayette Overlook Trail to walk along the bluffs, featuring a coveted view of Lake Michigan, the Old Settlement, and beyond. Michigan's Fayette Historic State Park also has a campground, so plan to unplug in seclusion like the other best Midwest State Parks for families!

Searching for additional options nearby? Families Who Love to Travel also recommends Ludington State Park, Pictured Rocks National Lakeshore, or Orchard Beach State Park.
Best State Park in Ohio
Mohican State Park, Ohio
Mohican State Park has everything you need for family fun! Located in Ohio's center, it's easily accessible via car, making it a popular Ohio state park destination for those with little kids. In fact, no matter what activity, you're into, we guarantee Mohican offers it, whether hiking, canoeing, fishing, mountain biking, and more! Roam through a lovely hemlock forest while overlooking the scenic Mohican River on kid-friendly trails like Yellow or Red Bridle Loops. Spot the Clearfork Gorge, pass by waterfalls, and discover other unexpected adventures along the lake! Mohican state park also offers countless opportunities for water sports like paddle-boarding. Glide down the State Scenic Mohican water trail to see remnants of the historic Ohio Railroad and maybe even a few bald eagles or river otters in their natural habitat! To stay overnight, campgrounds offer amenities like swimming pools, while cottages and the Mohican Lodge have amenities to excite the entire family.
Looking for more family-fun nearby? Tour the historic Wolf Creek Grist Mill. We also recommend Hocking Hills State Park.
Best State Park in Wisconsin
Devil's Lake State Park, Wisconsin
Devil's Lake State Park is undeniably one of the best Midwest's state parks for families! Located in Wisconsin, parents visiting here will love how many things there are to do with kids. (Remember, parking fills up fast!) Start at the Nature Center, where children can engage with hands-on exhibits about the park. Once you venture into actual nature, you'll also find opportunities to further explore what you've learned! Take a guided hike, rent equipment, or even participate in a scavenger hunt. A gentle trail along Devil Lake's western shore is best for a kid-friendly hike. For more family adventures, borrow fishing poles during the summer or head to a shallow beach on the South Shore of this favorite Wisconsin state park to picnic and hit the playground. Or, rent snowshoes in winter! Regardless of when you visit, lodging options abound in the area. Make a reservation ahead of time if you're planning on camping!
Best Midwest State Parks in the Great Plains Region
Best State Park in Minnesota
Gooseberry Falls State Park, Minnesota
Gooseberry Falls State Park is an excellent choice for families to explore northern Minnesota's magnetic beauty! As one of eight state parks along Minnesota's North Shore, it also has everything you need to keep kids entertained. Hike along the accessible Fifth Falls Trail Loop to see nearby Lake Superior in all its glory, one of the simplest and most popular trails in the park. Another less crowded alternative is Gitchi Gummi, passing by Beaver Bay. Teens who are up for an adventure can also hike the strenuous Superior Hiking Trail, a portion of which passes through this best state park in Minnesota. No matter which trail you choose, it's likely you'll reach one of Gooseberry's five gorgeous waterfalls! Kids can splash and wade here to their heart's desire. Of course, there are so many alternative things to do in the winter too, like cross-country skiing or snowmobiling. The Warming House offers a cozy fire to curl up to when it's all over!

Before you go, download the Gooseberry Falls Go App to enrich your experience with notifications when you are near points of interest. (Be sure to check out the Waterfall Tour Weekend Itinerary!) Need another nearby state park option in Minnesota option? Families Who Love to Travel also recommends Jay Cooke State Park

Best State Park in Nebraska
Platte River State Park, Nebraska
Platte River State Park is Nebraska's best-hidden gem! Situated between Omaha and Lincoln, it offers families spectacular views overlooking the Platte River, not to mention endless opportunities outdoors. And whether you prefer camping or glamping, the park definitely has lodging accommodations for you! This best state park in Nebraska also offers various trails for hikers, mountain bikers, and everyone in between. Follow the sound of water along the easy Platte Trail Loop until you come upon the gushing Stone Creek Falls, one of Nebraska's most photographed wonders! Others up for a challenge can also vertical hike up steps to the Platte River Basin, one of two observation towers rewarding you with breathtaking views. When the days are hot, kids will also love the park's two-tiered spray park, or cooling off in interactive Crawdad Creek. Teens of all skill levels curious about archery can also visit the Roger G. Sykes Outdoor Heritage Education Complex!
Best State Park in North Dakota
Fort Abraham Lincoln State Park, North Dakota
Fort Abraham Lincoln State Park is the oldest state park in North Dakota! Established in 1907, it offers a one-of-a-kind-adventure, unique to its reputation as one of the best North Dakota state parks for families. One of these rare opportunities is a chance to sleep in an 18' Cheyenne Tipi! (Campgrounds and cabins are also available to rent.) Hikers will enjoy exploring the Fort Lincoln Loop Trail, easy enough for young kids, but long enough to get a good glimpse at the park's natural beauty. Another interesting attraction at Fort Abraham Lincoln is the Mandan On-A-Slant Village, once home to more than 1,000 Mandan residents. Today, five Native American "Earthlodges" have been reconstructed on this site for viewing. Teach kids about this history to get them excited about your trip! When you visit, you can also ride on the trolley that runs round-trip from the town of Mandan to the park.
Find more fun at a nearby best Midwest park when you visit Fort Abraham Lincoln, Families Who Love to Travel also recommends Theodore Roosevelt National Park.
Best State Park in South Dakota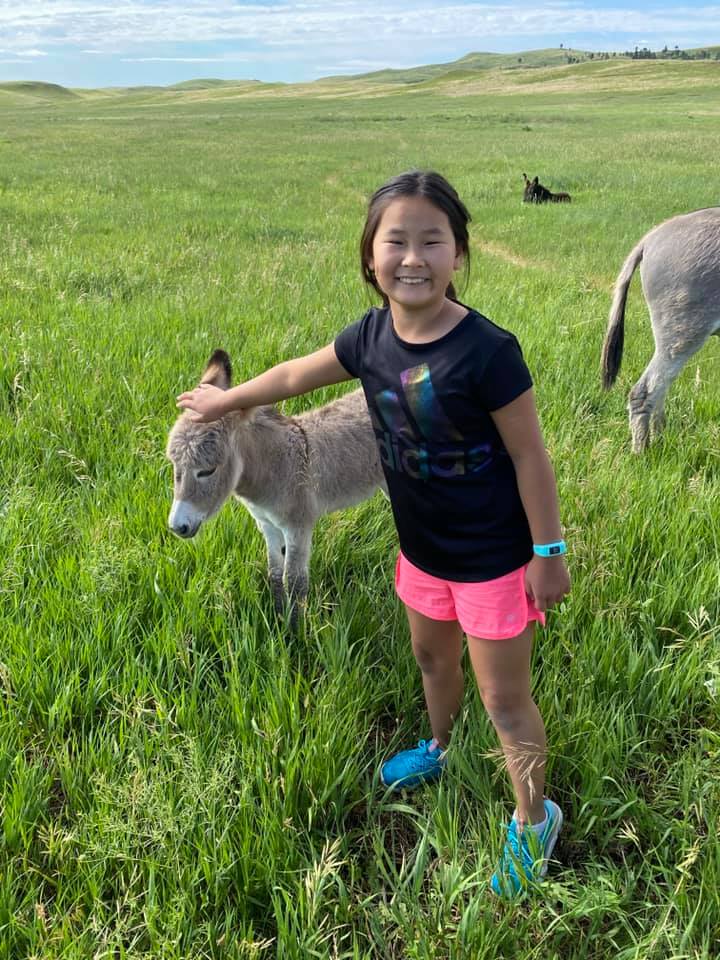 Custer State Park, South Dakota
Custer State Park is the place to explore all things Western! Abundant in wildlife, it's located in North Dakota's Badlands. It also has plenty of activities to keep your family busy! Gaze in awe at its granite spires (called Needles) on Trail 9 up to Harney Peak. (For an easier alternative, try Badger Clark Historic Trail or along Sylvan Lake.) And don't forget about the amazing animals you'll encounter at this best state park in South Dakota! Visitors here have incredible opportunities to interact with native wildlife, like begging burros, on the Wildlife Loop Scenic Byway. (Steer clear of getting too close to the bison.) Plan time for driving this 18-mile scenic loop to spot more animals roaming freely! For more family-fun, attend a Chuck Wagon Cookout or watch a live performance at The Black Hills Playhouse. As one of the nation's largest state parks, there are also numerous places to stay near Custer. Choose from tent camping to cabins to amazing resorts!
Thank You to Our Community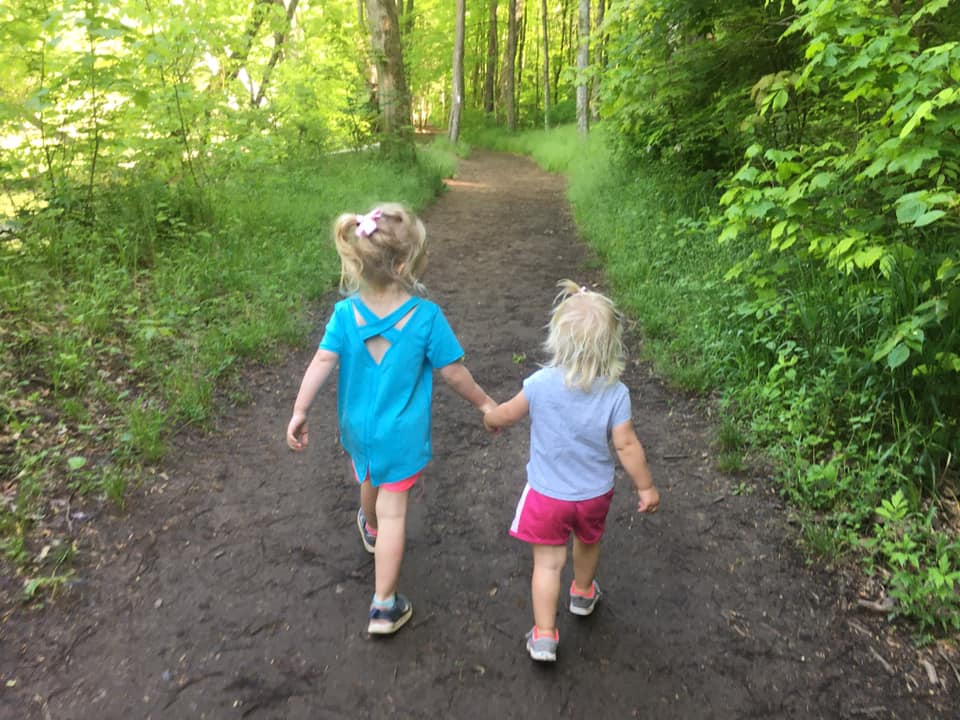 No matter which Midwest state you find yourself in, we are sure your family will discover incredible new things at these 10 Best Midwest State Parks For Families! A special thank you to the Families Who Love to Travel Facebook community who helped to compile this list of 10 Best Midwest State Parks For Families. Families Who Love To Travel is a group of amazing families who love adventure and exploring through travel. Join the Facebook community and the Instagram community to connect with other families who love the unique experiences travel has to offer!
Looking for more outdoor travel inspiration? Check out our list of 12 Best Scenic Places for Families in the U.S.A.
Before departure, check out these family-favorite road trip games (article includes a free printable!).
*Due to the COVID-19 pandemic, many of the accommodations, restaurants, or activities on this list may also be closed. Please ensure availability before making your decision.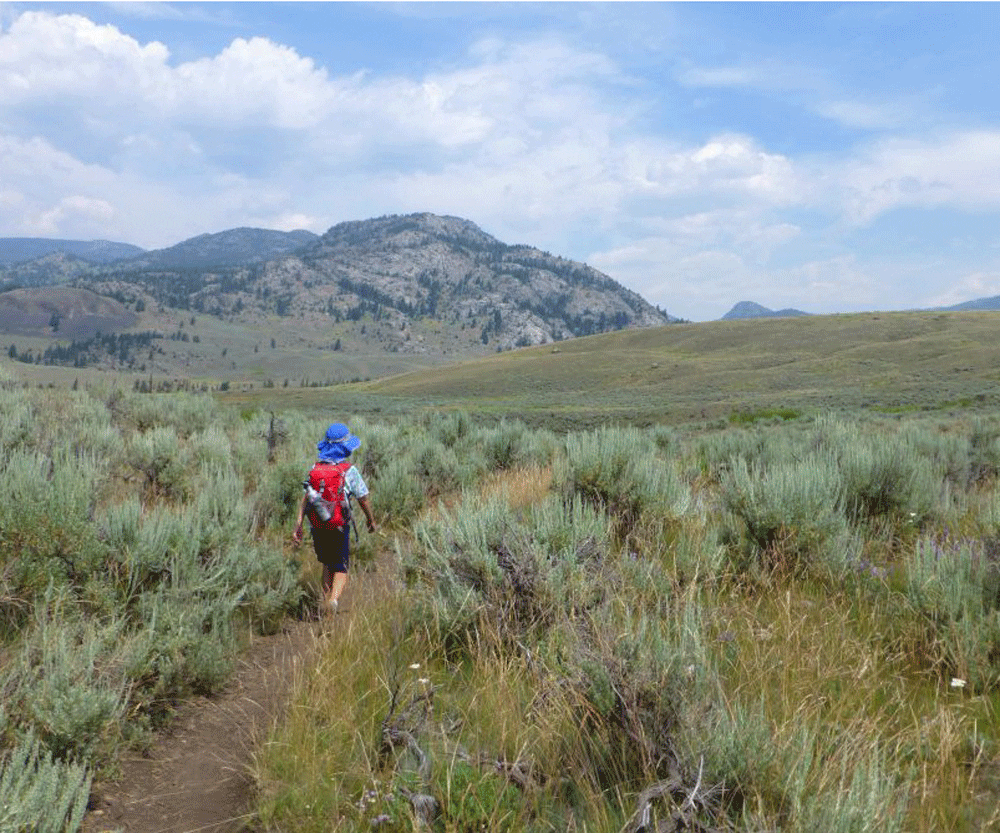 Everyone knows that Yellowstone National Park makes for a classic family vacation. Strolling the boardwalks...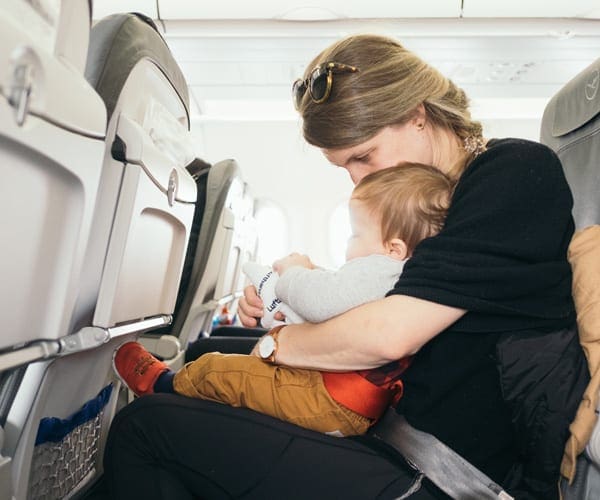 Families Who Love To Travel contributor Meghan Oaks provides her 10 best tips for your...