If you're looking to experience some quintessential fall fun, get yourself down to the best apple-picking spots for families near Washington, DC! Late summer into fall brings so much to look forward to near the nation's capital, not the least of which is a visit to an apple orchard. The Washington, DC, area has several of the best apple-picking spots for families to get a fill of apples, cider, doughnuts, and more. From the traditional farm-like experience to a more expansive set of activities with farm-fresh goods, play areas, and rides, there's so much fun awaiting your family. Generally, regardless of where you choose to go apple-picking near DC with kids, check the orchard's website before heading out. Availability and hours could change depending on growing conditions and weather. Read on to learn more about the best apple-picking spots for families near Washington, DC!
Best Apple Picking for Families in Maryland
Families searching for the best apple-picking spots near Washington, DC, should look no further than Maryland! The Old Line State offers a variety of orchards that are perfect for families to frolic through. Keep reading for our options!
READ NEXT: The Best Fall Activities Near Washington, D.C. for Families
Butler's Orchard
30 miles from DC
Families will see why Butler's Orchard is a destination, not just an orchard. Not to mention, it is one of the best apple-picking spots for families near Washington, DC! Apple picking season in September and October coincides largely with the Pumpkin Festival.
For an admission fee (advance tickets are strongly recommended), families can access a hayride, live music, a playground, slides, games, and more. Hungry during your visit? Check out The Farmer's Porch, which offers pizzas, sandwiches, salads, and snacks. The farm market also sells baked goods and seasonal produce to take home.
Note: We recommend reserving your visit in advance and purchasing a container of apples to fill. Don't worry, if you want more, that's always possible!
Catoctin Mountain Orchard
80 miles from DC
As fall rolls around and the leaves start to change, families near Washington, DC, begin their search for the best apple-picking spots in the region. And without a doubt, Catoctin Mountain Orchard stands out as one of the most exciting options!
Founded in 1948, you'll find more than apples at this family-owned spot, thanks to the on-site kitchen and bakery! While the pies, doughnuts, and other treats may tempt you, the many varieties of apples take center stage. There are also picnic tables and a playground on-site at this orchard, making it one of the best apple-picking spots for families near Washington, DC.
Reserve a Vrbo near Catoctin Mountain Orchard to make it a weekend getaway!
Homestead Farm
30 miles from DC
Homestead Farm is hands-down one of the best apple-picking spots for families near Washington, DC! With its sprawling orchards teeming with many different types of apples, this farm welcomes families from late August through late October.
For a small admission fee per person over one-year-old, families can access the picking grounds along with a farm stand and animal viewing area. During the fall, you can also catch a hayride to the pumpkin patch after you've had your fill of apples!
RELATED: The Best Hikes Near DC For Families
Larriland Farm
40 miles from DC
When it comes to finding the best apple-picking spots for families near Washington, DC, Larriland Farm truly stands out amongst the rest. From the moment you step onto their picturesque property, you can feel the excitement building in your stomach! From mid-August into early November, the farm offers more than two dozen varieties of apples for families looking for a pick-your-own adventure.
Grab a bag before heading into the orchards in search of apples Tuesday through Sunday. During much of this time, there is also a straw maze and a fall hayride, which for a small fee during the weekends, takes visitors around the farm and through the woods with storybook character decorations. Families will surely see why it's one of the best apple-picking spots for families near Washington, DC.
Milburn Orchards
100 miles from DC
Photo Courtesy: Milburn Orchards
Weekends in September and October provide one of the best apple-picking spots for families near Washington, DC, with Milburn Orchards! ​​This incredible orchard is known as one of the best apple-picking spots for families in the area, and it's not hard to see why.
Before visiting, families must register online for a small fee, and anyone ages 10 and up will have a minimum picking requirement. You can also purchase produce containers on-site before a wagon ride into the orchards. After picking, children will love to play in the BIG Backyard, which includes a playground, a giant sandpit, a petting zoo, and other activities for a separate fee. For hungry families, the Orchard View Lunch & Ice Cream Deck has you covered.
Reserve your Vrbo near Milburn Orchards here!
Rock Hill Orchard
40 miles from DC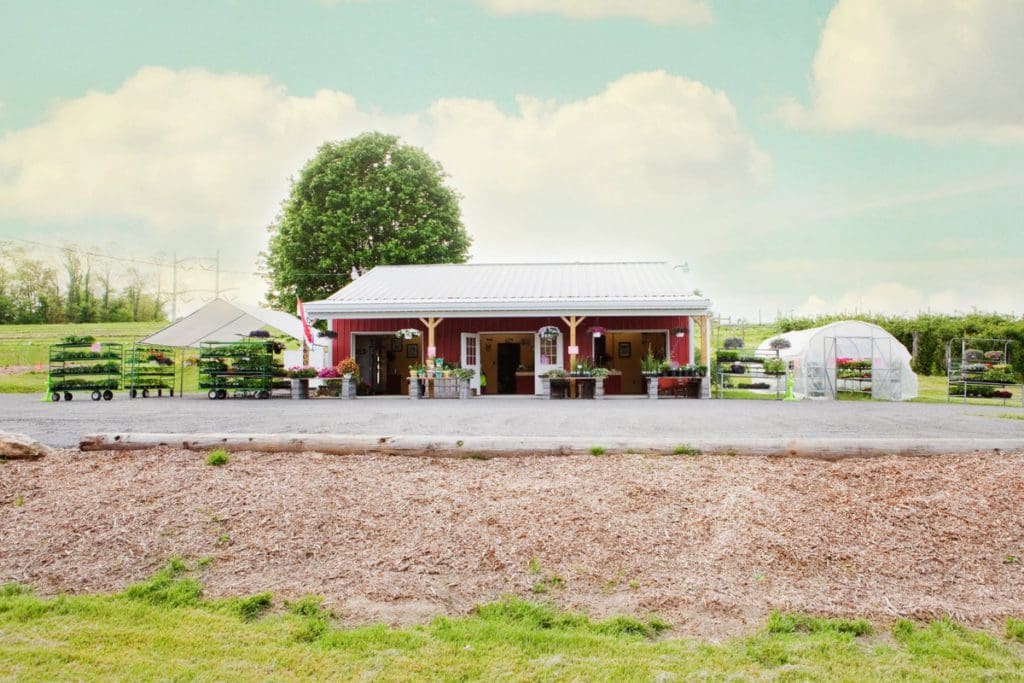 Open Wednesday through Sunday, Rock Hill Orchard offers apple picking each fall! Nestled in the beautiful fields of Montgomery County, Maryland, this family-owned farm offers not only some of the most delicious apples you'll ever taste but also a fun-filled day out for the whole family. At the very start of the season in late August and the very end in November, you won't need reservations. However, between those dates, head to the website to reserve your visit among the thousands of apple trees.
In addition to apple picking, families will love the on-site corn maze, wagon ride, calf petting, and depending on when you visit, pumpkin picking. A bonus to this orchard is the on-site creamery, which offers ice cream and milk for visitors to enjoy. And the on-farm market sells traditional favorites like produce and apple cider doughnuts.
Best Apple Picking for Families in Virginia
Virginia is home to some of the most beautiful orchards in the country, and there's nothing quite like wandering through rows upon rows of apple trees as leaves crunch beneath your feet. From Crooked Run Orchard in Purcellville to Great Country Farms in Bluemont, each apple-picking spot offers a unique experience that's perfect for every family member. Here are some suggestions!
READ NEXT: 9 Best Water Parks Near Washington DC For Families
Carter Mountain Orchard
125 miles from DC
Photo Courtesy: Megan Tucker
If your family is up for the drive, Carter Mountain Orchard will reward you with one of the best apple-picking spots for families near Washington, DC. Apple picking runs mid-August through November, and it's recommended to check the website for the latest information during the season. The orchard offers approximately 10 apple varieties available for pick-your-own, and over 20 are available ready-picked!
Prepay for a bag and head out for some picking (note: strollers are permitted everywhere except the picking areas). After running through the apple fields, drink in a mountaintop view with apple cider or an adult beverage from Bold Rock Hard Cider Tap Room or Carter Mountain Wine on-site, while indulging in doughnuts from the Country Store and Bakery or lunch from several food trucks.
Reserve a stay near Carter Mountain Orchard here through Expedia!
Crooked Run Orchard
50 miles from DC
Crooked Run Orchard is a 250-year-old family-run farm, open for pick-your-own fruits during the summer, where apples are the star of August and September. The orchard's Facebook page is the best place for information on hours and the types of apples to pick. There is no admission fee, and cash is preferred (though checks are accepted).
After getting your peck or a bushel of apples, grab a picnic table if you brought a picnic lunch or head to downtown Purcellville for family-friendly spots such as the scenic Magnolia's on the Mill, diner-inspired Purcellville Family Restaurant, or Monk's BBQ.
Great Country Farms
60 miles from DC
Great Country Farms is a year-round destination, but the Corn Maze & Apple Harvest celebration in September will show families why it's one of the best apple-picking spots near Washington, DC.
During the weekend, advance tickets are highly recommended, which grant access to the 12-acre play area (think: mazes, slides, obstacle course, and more), live music, cider pressing demonstrations, pig races, and marshmallow roasting. The Roosteraunt Snack Bar is open on weekends, or head over to Bluemont Vineyard or Dirt Farm Brewing across the street for additional food and beverage options (reservations are recommended on the weekends for the winery).
Hartland Orchards
60 miles from DC
Photo Courtesy: Megan Tucker
Hartland Orchards is a gem of an orchard nestled in the rolling hills of Markham, Virginia, offering a truly enchanting apple-picking experience. Here, apples are the star in September and October. After checking in for tips and guidance, families can drive right into the orchard to grab their choice of apples.
Wander the rows and use a grabber to get the fruit just beyond arm's reach. Upon checking out, families can purchase apple cider, too. Before leaving the property, be sure to hit up the farm stand for doughnuts and other homemade goods, and have the kids take a spin around the expansive property with the tractor train (tickets available at the farm stand). It's what makes this orchard one of the best apple-picking spots for families near Washington, DC!
Use Vrbo to reserve a homestay near Hartland Orchards here!
Hollin Farms
60 miles from DC
Like many of the best apple-picking spots for families near Washington, DC, part of the fun of Hollin Farms is the scenic drive to the grounds. Of course, the destination also makes for a worthwhile outing. Families can wander the nearly two dozen rows of apples, which ripen at various points in September and October.
Containers are provided at this kid- and pet-friendly spot. As a bonus, families can pick sunflowers, peanuts, potatoes, and greens if they desire, too; check their website for hours and offerings. The farm stand also offers fresh apple cider, doughnuts, ice cream, and baked goods for hungry and thirsty visitors.
RELATED: 23 Best Places to See Fall Colors in the US for Families
Mackintosh Fruit Farm
70 miles from DC
For a small admission fee for those ages five and up, families can access several apple varieties across the grounds of Mackintosh Fruit Farm, one of the best apple-picking spots for families near Washington, DC.
Grab the kids and (leashed) puppy and roam the fields Thursday through Sunday with your family. The farm starts offering gala apples in August, though more varieties will be ripe from September into October. No need to leave the farm if you're feeling hungry, with lunch food on-site, not to mention treats like caramel apples and apple cider doughnuts. There's also a playground. And parents may be drawn to the Cider Room, with local hard ciders, wine, and craft beer.
Marker-Miller Orchards
85 miles from DC
Marker-Miller Orchards will certainly give families a place to roam with 325 acres of apples to pick from. A few apple varieties are available in August, with even more options ripe in September and October. Check into the farm stand to purchase a basket and head back out to fill it with your apples of choice.
After getting their fill of fruit, kids can enjoy the playground, wagon rides, climbing wall, and cow train. The on-site market also features a wide variety of baked goods, and for a bigger celebration, check out the annual Apple Harvest Festival with live music and stands from local restaurants and vendors.
Relax and book a stay here through Vrbo near the Marker-Miller Orchards in Winchester Virginia!
Happy Picking!
We hope this helped you narrow down your choice among the best apple-picking spots for families near Washington, DC! With so many orchards around our nation's capital, you'll surely be able to spend hours of quality family time making memories among the apple trees. Enjoy apple-picking with your kids!
*This post may contain affiliate links that may earn us a small commission, at no additional cost to you. Affiliate links in no way inform the hotels, sights, products, or other recommendations included in our articles. All opinions and recommendations expressed here are that of the attributed author, Megan Tucker.
READ MORE: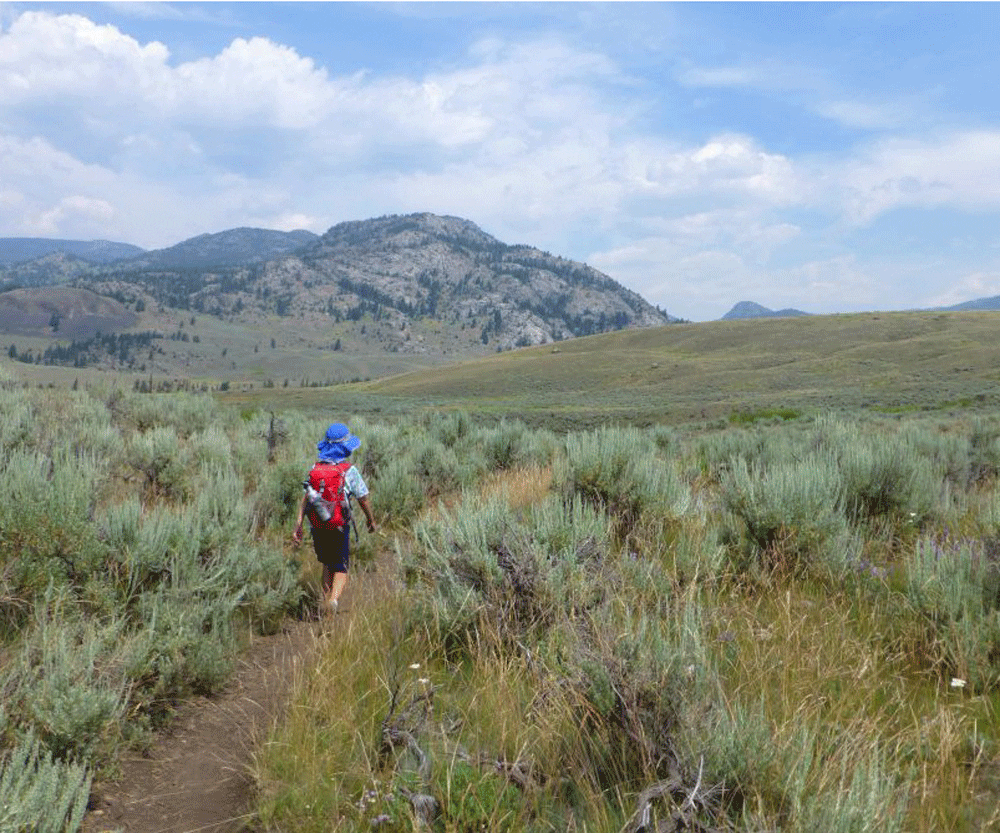 Everyone knows that Yellowstone National Park makes for a classic family vacation. Strolling the boardwalks...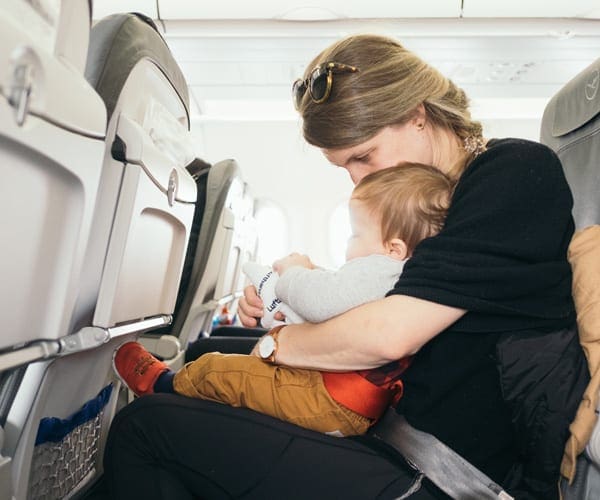 Families Who Love To Travel contributor Meghan Oaks provides her 10 best tips for your...