Planning a Peru family vacation itinerary can seem like a daunting task. Whether you're spending one week in Peru or ten days, you may find there's just too much to do with kids. Luckily, we've here to help you narrow down what to do, from the foodie scene in Lima to the ruins around Cusco. Assuming you're flying in from a low-elevation destination, we've started and ended this Peru family vacation itinerary in Lima so everyone can get acclimated. Of course, this is just a guide to planning your own Peru family vacation. Feel free to mix and match our suggestions or even include some optional excursions. Keep reading for our Peru Family Vacation Itinerary!
Day 1: A Brief Stop in Lima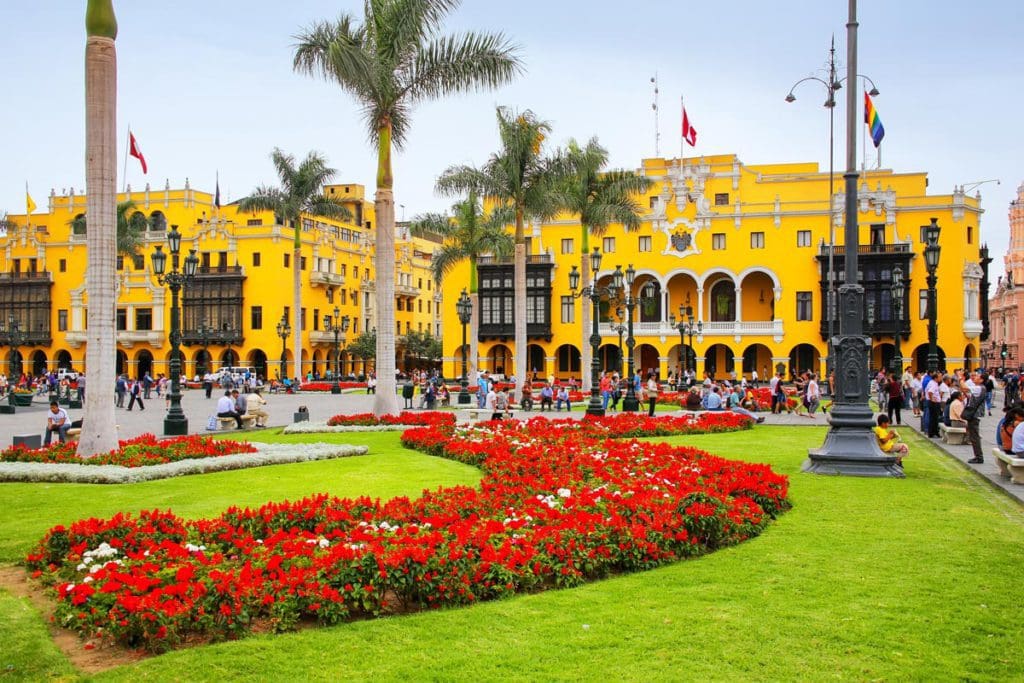 Travelers planning a Peru family vacation itinerary usually choose to fly into Lima. Then, spend a day relaxing or exploring the city. We suggest this if you're vacationing in Peru with kids. It may take your family time to acclimate to the elevation. Lima is just above sea level. So, it's the perfect starting point before visiting destinations with a higher elevation, like Cusco or the Sacred Valley. Whether you're into history, art, or culture, there are plenty of things to do in Lima with kids. If you're not planning to fit it into your itinerary later, you can see what Lima has to offer. Visit Plaza De Armas De Lima, then explore the historic city center.
Where to Stay in Lima with Kids
Lima has a variety of upscale and affordable accommodations for families planning a Peru family vacation itinerary. While planning your Peru travel itinerary, there are three main neighborhoods in Lima that most visitors consider: Miraflores, San Isidro, and Barranco. Each one appeals to different tastes.
Best Neighborhoods in Lima for Families
Miraflores is the most popular neighborhood for visitors. It's filled with restaurants, bars, shopping, and every amenity you could want. The famous Kennedy Park, Malecon (the cliffside promenade overlooking the Pacific), and stunning Larcomar shopping mall are all based here.
San Isidro is one of Lima's most exclusive neighborhoods and has many luxury properties. It has great restaurants like celebrity chef Gaston Acurio's internationally famous "Astrid y Gaston", leafy squares, and high-end accommodation. It is one of Lima's financial districts, so has fewer obvious tourist sites to visit. However, it is an urban oasis away from the hustle and bustle of the historical center and more commercial Miraflores.
Barranco is a great option for people interested in museums, art, and something a bit more bohemian. It's just one neighborhood over and a short 10-15 minute ride to Miraflores, but offers a very different atmosphere. Accommodation options are typically smaller, boutique hotels and guesthouses with an intimate vibe.
Best Hotels in Lima for Families
For a higher-end experience, stay at the JW Marriott Hotel Lima, the Hyatt Centric San Isidro Lima, or the Courtyard by Marriott Lima Miraflores. If you're only spending a short amount of time in Lima, a lot of families opt to stay in a cheaper hotel or Vrbo near the airport. This will make your trip to Peru with kids so much easier! If staying near the airport, do be aware that the area, Callao, is not a tourist district and does have a reputation as a fairly unsafe area, especially when walking at nighttime. That said, if you'll just be going to your hotel for a night's sleep and then returning to the airport in the morning, there is little reason to worry.
Day 2: Fly to Cusco, Explore the Historic City Center
Cusco is a must when planning a trip to Peru with kids, even if you're only spending one week in Peru. Though many families choose to spend two, three, or even four days here, you could fit in the city's most important attractions in a day.
Start with the Plaza de Armas de Cusco, the city's main square in the historic center. Nearby, families can walk the cobblestone streets and see Cusco's 16th-century cathedral. Be sure to go inside and have a look at artist Marco Zapata's painting of The Last Supper. Pay special attention to the food being served. Next, head to the colorful San Pedro Market. Here, you'll find everything from medicinal plants and local food to trinkets and Peruvian fruit that vendors will blend up for a refreshing juice.
Or, visit the Traditional Textile Center Of Cusco to learn more about Peru's rich artistic traditions. Kids will also love the Bean2Bar class at ChocoMuseo. Explore the museum, learn about the chocolate-making process, then take your creations home! You can book a Bean-to-Bar Chocolate Workshop at the ChocoMuseo Cusco through Viator with a free cancellation policy.
Looking for other fun ideas for things to do in Cusco with kids? Take a Peruvian Cooking Class and Local Market in Cusco, suitable for families with kids over 10 years old. Or, try this Fully hands-on High-End Peruvian Cooking Class & San Pedro Market Guided Visit. It's offered to all age groups.
Optional: More Days in Cusco
If you have a few extra days, there are plenty of other activities to add to your Cusco itinerary. Spend the morning wandering the gorgeous colonial San Blas neighborhood, which sits up the hillside from the Plaza de Armas. It's a neighborhood filled with local craft stores, little galleries, and great restaurants. Not to mention, lots of charming cafes offering stunning views over the city. If you have the energy to climb up quite a few stairs, Limbus Restobar offers good food and drinks and a jaw-dropping view from their terrace.
Families can also combine a trip to multiple Incan ruins around Cusco by taking a horseback riding tour with companies such as Horseback Riding Cusco or Viator. That way, you'll enjoy an exciting activity while visiting sites like Sacsayhuaman, Puca Pucara, etc. Lunch is also included with certain tours, which is very helpful when planning a Peru travel itinerary.
Sacsayhuaman
To experience up close some of the Inca's incredible handiwork, venture to Sacsayhuaman. Kids will love this ancient Inca site, featuring huge stone walls. It's accessible by foot or taxi, so you can visit without a tour. Here, you can appreciate the mystery of how the Incans both carved and carried so many gargantuan stones without modern machinery or tools. To learn more about the history behind the site, book a tour through local companies or Viator.
Awana Kancha Camelids Center
If you have an extra day on your Peru family vacation itinerary, add visiting the Awana Kancha Camelids Center to see llamas and shop for very high-quality alpaca and vicuña clothing and accessories, or the Pisac Market. In Pisac Market be prepared to bargain and do be aware that much of what is labeled as "Baby Alpaca" fabric is either synthetic or just regular alpaca. Both Awana Kancha and the market are located in Pisac, an hour outside of Cusco.
Where to Eat in Cusco with Kids
For a great meal while in Cusco, don't miss the delicious and creative takes on classic Peruvian dishes at Morena right off of the Plaza de Armas. If you want to try guinea pig, Pachapapa is always a good, albeit rather expensive, option. And for vegans and vegetarians, Organika is perpetually a good choice. Certainly, when planning your Peru travel itinerary, there are many great places to eat in Cusco!
Where to Stay in Cusco with Kids
Need somewhere to stay in Cusco with kids during your Peru travel itinerary? Families can book a room at Inkaterra La Casona, a boutique hotel located in a historic 16th-century manor in lovely Plaza Nazarenas square. It's also a few minutes away from Plaza de Armas and the historic city center. Located in central Cusco in front of the Koricancha, Palacio del Inka Hotel Cusco – Luxury Collection is another fabulous option for families. Art lovers will adore the world-class collection on-site! Families also like the Abittare Hôtel, among other options.
Ready to plan your trip to Peru? Check out All About Adventures by Disney which offers tours to Peru!
Day 3: River Rafting in the Sacred Valley
The Sacred Valley is a must-visit during a Peru family vacation itinerary, whether you're spending one week in Peru or ten days. Located at the base of the Andes Mountains, it's home to multiple Inca ruins and some stunning landscapes. Plus, it provides a getaway to Machu Picchu for a day or weekend trip. Before you continue, however, spend some time in the Sacred Valley and its hidden treasures. Outdoorsy families can go river rafting down the Urubamba River on a half or full-day tour through companies like Peru Adventures Tours or River Explorers, available for kids ten and up. Or, real adrenaline seekers can see the Sacred Valley from above on the epic Sacred Valley Zip Line!
Viator offers a full-day River Rafting In the Sacred Valley for kids 9 and above and a Full Day Urubamba River Rafting Adventure for kids 8 and above with a free cancellation policy. Get Your Guide also offers a Cusco: Urubamba River Rafting Adventure tour. You'll be able to ride class II and III rapids, including pick up from the Cusco City Center.
Optional: Ollantaytambo
Depending on your interests and what you want to see in Peru, you may want to spend extra time in the Sacred Valley with kids on your Peru family vacation itinerary for eight, nine, or ten days. For a dose of history, visit Ollantaytambo, a quaint mountain village known for its cobblestone streets, ancient ruins, and friendly locals. You'll find the entrance to the ruins right in town. Though it'll be a workout to climb up the steps all the way, it's worth it for the view! Afterward, you can explore the town, shop at the market, and grab dinner.
If you want to explore with a guide, you'll find many right at the entrance to the site. No need to book in advance. Most tours to Ollantaytambo, colloquially known as Ollanta, are combined with a visit to Pisac. As such, tours typically visit Pisac first in the morning, stop for lunch, and then arrive in Ollantaytambo in the afternoon. If you want to have the site all to yourself, it's best to arrive in the morning when you're not competing with dozens of tour buses. The experience is much better.
Optional: Moray and Maras
If you have more time to spend in the Sacred Valley, we also recommend visiting the Moray Ruins. Resembling a deep amphitheater, it's still a mystery what the Incas used these three circular terraces for, but it's still a fascinating sight. Many scholars and archeologists think that the site was used as a sort of testing ground for crops; each terraced level of elevation imitating different altitudes, climate conditions, and soil compositions of separate realms of the Inca empire. Whether or not this is accurate is up for debate, but it's certainly an interesting theory either way.
This area is a bit of a hike from Cusco, so if you do visit, we recommend combining it with a trip to the Maras Salt Pans. Maras, a small town near Moray, is known for its small salt evaporation ponds dating back to the Incas. Families can visit the town with a tour guide, explore on their own, or book one of many organized tours departing from Cusco and other towns around the Sacred Valley. For anyone looking for something a bit more active, a few tour operators also offer ATV tours in the Sacred Valley that combine with a visit to both Moray and Maras.
Many local companies offer tours, but we recommend Sacred Valley of the Incas Tour with Moray & the Salt Mines via Viator because of its free cancellation policy.
Where to Stay in the Sacred Valley with Kids
Many travelers also choose to spend a few days in the Sacred Valley because the altitude is significantly lower than that of Cusco and it gives you more time to acclimate at less extreme of a change from Lima. Another bonus is that many of the hotels and guesthouses here can arrange all sorts of great family-friendly activities, like cooking classes, traditional arts and crafts sessions with local artisans, outdoor activities, bike rides, etc.
As you are planning a trip to Peru with kids and researching somewhere to stay in the Sacred Valley with kids, here are a few places we recommend. Depending on which towns you plan to visit, you can stay at Inkaterra Hacienda Urubamba, a hacienda-style hotel located between Cusco and Machu Picchu. Sol Y Luna is another popular option for families who want to stay in charming, bungalow-style casitas.
Located in a rural area of Urubamba, the Tambo del Inka, a Luxury Collection Resort & Spa offers a spa for parents, a pool for kids, and a game room. Regardless of which you choose, all of these Sacred Valley hotels provide a home base when taking a day trip to Machu Picchu, a must on any Peru family vacation itinerary!
Day 4: A Day Trip to Machu Picchu
Staying in the Sacred Valley gives families the perfect opportunity to visit Machu Picchu on their vacation to Peru. From Urubamba, reach Machu Picchu – also known as the "lost city of the Incas" – by taking a three-hour train ride with PeruRail. On the Hiram Bingham Train, families can ride through the lush, scenic landscapes on a 1920s-style Pullman train accompanied by cocktails and live Peruvian music. Your ticket also includes a bus ticket from the station, located in Aguas Calientes town, up to the actual archeological site of Machu Picchu. Plus, a ticket to enter with a tour guide. Explore the fascinating ruins, see llamas roaming, and climb the Huayna Picchu Mountain. For a break, enjoy lunch and afternoon tea at the Sanctuary Lodge, also included in your ticket.
Where to Stay in Machu Picchu with Kids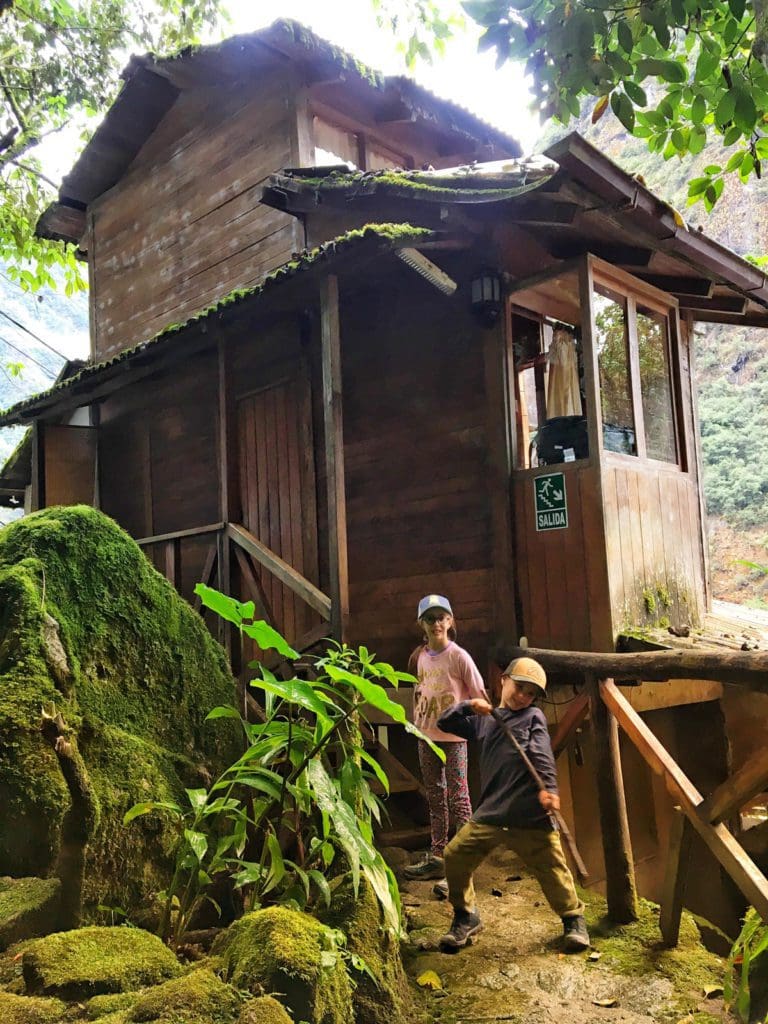 Many families staying in the Sacred Valley choose to take a day trip to Machu Picchu. Then, they return to their accommodations later, since there are more options in the Sacred Valley for families. However, if you want to stay overnight, we suggest the Sanctuary Lodge. It's the only accommodation located directly next to the ruins. A bonus to staying at the Sanctuary Lodge is that you can opt for an inimitable sunrise breakfast overlooking Machu Picchu. As you're right onsite, you can also visit before other tourists have started to arrive.
Located in the nearby town of Aguas Calientes, families can also stay at ​​Inkaterra Machu Picchu Pueblo Hotel, a village-style hotel that's only 5 minutes away from the train station. While visiting Machu Picchu is doable in one day, families like staying in Aguas Calientes. You can explore at your own pace, enjoy the town, and soak in the hot springs.
Day 5: Trek Up Rainbow Mountain
Assuming you've settled back near Cusco after visiting Machu Picchu, take the opportunity to see the mythic Rainbow Mountain. Famous for its beautiful color-changing effect, this scenic destination in Peru is also known as Vinicunca. It's a bit difficult to visit solo, so we recommend a tour from one of many local operators. Killa Expeditions offers various one or even multiple-day packages. To fit everything into one day, you can book an itinerary through Rainbow Mountain Travels. It departs Cusco at 4 AM for a scenic drive to Qollasuyo. You'll start your hour-long ascent at the foot of the Ausangate mountain range before reaching the highest point on Rainbow Mountain. Then, continue down for another hour.
Though this may be a long day for young kids, it's a good option for families who are short on time and want to fit everything into one day. The tour includes breakfast, lunch, transportation to and from your hotel, etc. We definitely recommend adding it to your Peru family vacation itinerary. Kids will love the chance to spot wildlife, like rare camel species, and see the gorgeous red hills!
Viator offers a Rainbow mountain tour from Cusco with a free cancellation 24 hours in advance and a book now, pay later option. Get your guide also offers a Cusco: Full-Day Rainbow Mountain & Red Valley Trekking Tour from Cusco with a similar cancellation policy.
Day 6: Explore the Amazon Rainforest in Manu National Park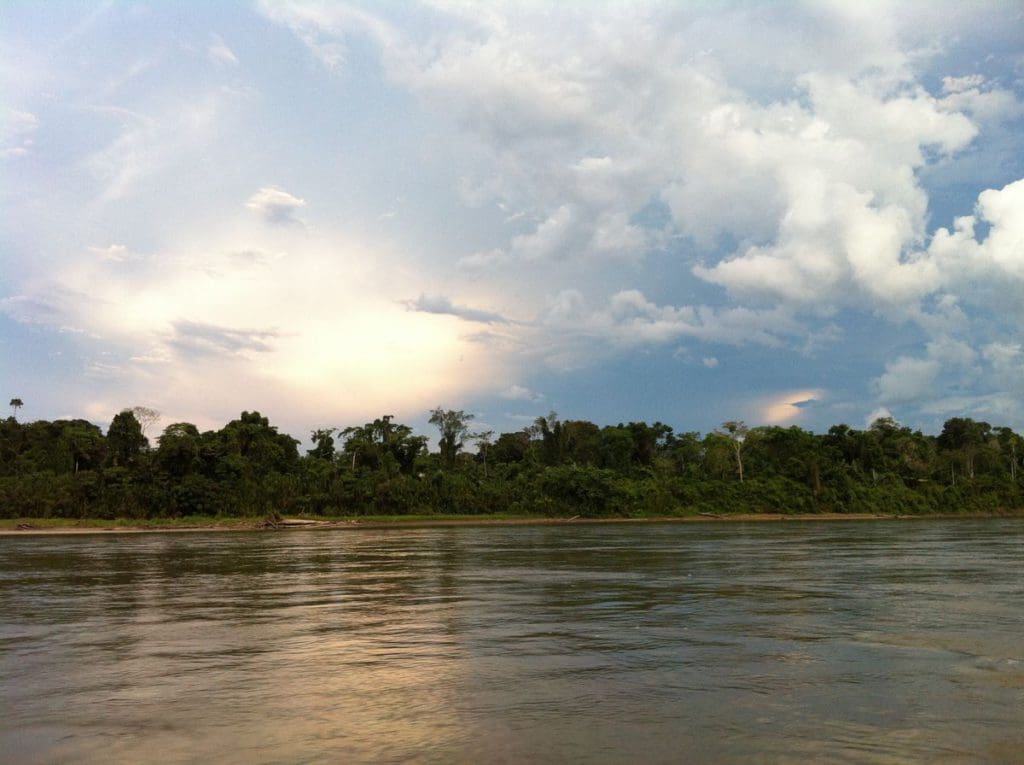 July and August are popular months to visit the Peruvian Amazon. This biodiverse region is filled with breathtaking flora, fauna, and wildlife. From Cusco, reach one of the closest access points, Manu National Park, a beautiful confluence between the Tropical Andes and the Amazon. At around 3 hours away, it's best to visit this destination when you're in the general area of Cusco. Certainly, if you're planning a trip to Peru with kids, this is a great experience!
Whether you book a tour through Viator or local operators like Manu Adventures and Manu Wildlife Peru, you'll likely be staying multiple days with lodging included. There's so much to see throughout three unique zones! A few exciting activities for kids include macaw tours, jaguar walks, river rafting, zip-lining, and much more!
If you're looking to spend more time exploring the Amazon Rainforest In Manu National Park, Viator offers a Manu National Park Tour for 4days/3nights.
Optional: Puerto Maldonado
Puerto Maldonado, a bustling town known for its excellent jungle eco-lodges, oxbow lakes, and giant river otters, is another popular southern getaway to the Peruvian Amazon. Accessible by a short flight from Lima or a bus ride/flight from Cusco, families who choose to visit here often use the town as an access point to the Tambopata National Reserve. This diverse area crosses three lakes, including a lowland Amazon rainforest. Families can take boat rides along the oxbow lakes, see macaw clay licks, and walk on top of canopies. Don't want to worry about the logistics of planning your trip? Various tours will take you to see the most important sights.
Note: If you're going to Puerto Maldonado, it likely makes more sense to start with Lima, then fly to Puerto, then fly to Cusco (putting this ahead in the itinerary). This is not exactly an eco-friendly way to visit, given all the flights, but the flights tend to be cheap and it results in less backtracking, which is helpful when traveling with kids.
Where to Stay Near Puerto Maldonado with Kids
There are plenty of family-friendly accommodations near Puerto Maldonado to choose from. If you want a comfortable, but affordable luxury lodge experience, we recommend the EcoAmazonia Lodge, where all meals are included in your stay, and the lodge can organize a host of tours, jungle walks, and experiences with friendly local guides. The "cabins" are simple, but comfortable and impeccably maintained. Hammocks and lounging areas right by the river are a great way to unwind and enjoy the peace and tranquility of the Peruvian Amazon.
Another good option is the Inkaterra Reserva Amazonica, an eco-lodge located right in front of the Madre De Dios River. Hotel Enai is another popular option for families. However, it's more of a typical hotel with an on-site pool and restaurant. For a budget-friendly hotel option, try Hotel Cabaña Quinta or Hotel Wasai.
Day 7: See Puno & Lake Titicaca
Planning a Peru family vacation itinerary for ten or eleven days? Try to fit in a trip to Puno, a city in southern Peru located on Lake Titicaca. This beautiful, tranquil lake is located around 8 hours from Cusco and accessible by bus or train (more if strikes or high traffic are present). A double-decker coach bus is the most economical option for families. However, if you want to ride in style, we suggest taking the PeruRail.
Lasting around ten and a half hours, this journey isn't for finicky kids, but you'll be rewarded with breathtaking views of the Peruvian Andes as you cross-part of the sweeping Andean altiplano (high plateau). This geographic area includes large sections of Peru and Bolivia and the environment and scenery are starkly different from that of Cusco and its surrounding area; as you journey, you'll see the tightly packed mountains and green vegetation slowly give way to expansive open spaces and a stark, unforgiving landscape. A gourmet lunch, afternoon tea, and live music performances are included in your train ticket, and guests can roam between cars for the best views.
Lake Titicaca with Kids
Once you reach Puno, book a tour to Lake Titicaca through Viator or Lake Titicaca Tours. Tours are plentiful and your hotel can certainly help arrange one or you can just show up at the port and pick a boat! Home to many different types of animals and plants, many of which can only be found there, this fascinating lake is a UNESCO World Heritage Site. It's also a haven for migratory birds, making it the perfect family activity.
What to Do in Puno with Kids
Then, head back to Puno to eat at a local restaurant and explore the town. Some other things to do with kids include visiting Parque Pino, Plaza de Armas, and seeing the historic cathedral. Puno is one of the major urban centers of the altiplano and is a center for folkloric traditions. Many evenings of the year, universities, workers' clubs, athletic teams, and all sorts of other groups will take to the main street in fabulous colorful outfits for music and dancing-filled parades.
Day 8: Fly Back to Lima & Experience its Foodie Scene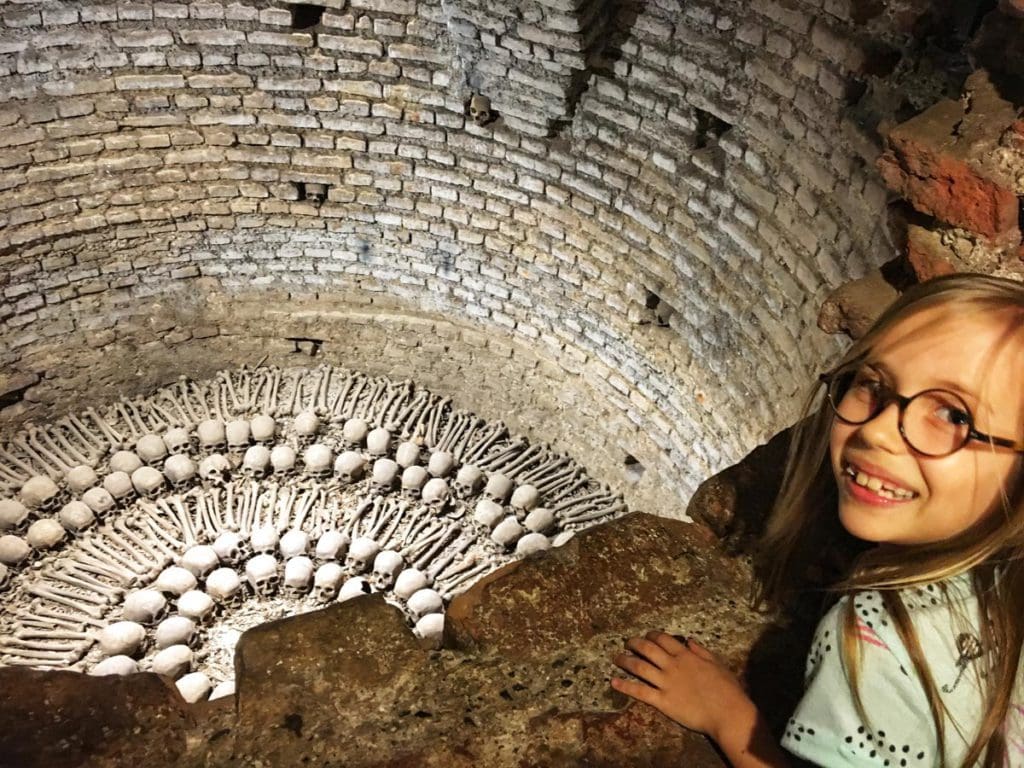 Since Lima is where most travelers fly to and from the United States, we suggest starting and ending your trip here. If you didn't have enough time at the beginning of your Peru family vacation itinerary, this is the perfect time to explore Lima. Explore the historic city center and visit Lima's many museums, from the Larco Museum (filled with pre-Colombian artifacts) to the Lima Art Museum, and the National Museum of Archaeology of Peru. Kids who are into spooky adventures will love exploring the catacombs at Basílica y Convento de San Francisco de Lima.
Outside of the historic city center, families also like to visit Miraflores Central Park, a sprawling park filled with funky sculptures, and enjoy the great views on the Malecon boardwalk spanning the cliffs. Around dusk, be sure to head over to Barranco's famous Puente de Los suspiros (the bridge of sighs), for a lovely view and an atmospheric wander in this very cool, lantern-lit neighborhood.
Best Restaurants in Lima with Kids
Lima is also a fantastic city for foodies. If you're looking for kid-friendly restaurants, it won't be hard to find delicious dishes across the city – even if your kids are picky eaters! If you're staying in Miraflores, families who love seafood can visit Astrid y Gastón. (It's also great for a parent date night!) Or, try some of the best ceviches in Peru at La Mar, which has a laidback atmosphere perfect for kids. For a unique experience in the historic city center, families can also visit L'Eau Vive, a French restaurant run by a Catholic congregation of sisters. The sisters cook a delicious meal, sing to you, and are really friendly with kids!
Isolina Taberna Peruana, a favorite in Barranco serves comida criolla, food typical of the coast, along with really well-done stranger things like offals, organs, and anticuchos (beef heart). It's a "safe" way to try lots of these interesting dishes. Then, in Miraflores, all along Avenida Mariscal La Mar you will terrific eateries at midrange to higher-end prices, mostly specializing in ceviche and seafood. El Mercado is one excellent option. For anyone looking for a coffee, a sweet treat, or fabulous salads and sandwiches, El Pan de la Chola is a can't miss. Panchita is another great family-friendly option with English-speaking staff where you can try a whole host of Peruvian cuisine. For a typical Peruvian lunch, Al Toke Pez was a little-known hole-in-the-wall in the Surquillo neighborhood (just across from Miraflores) before it got featured in Netflix's "Street Food" documentary.
Optional: Paracas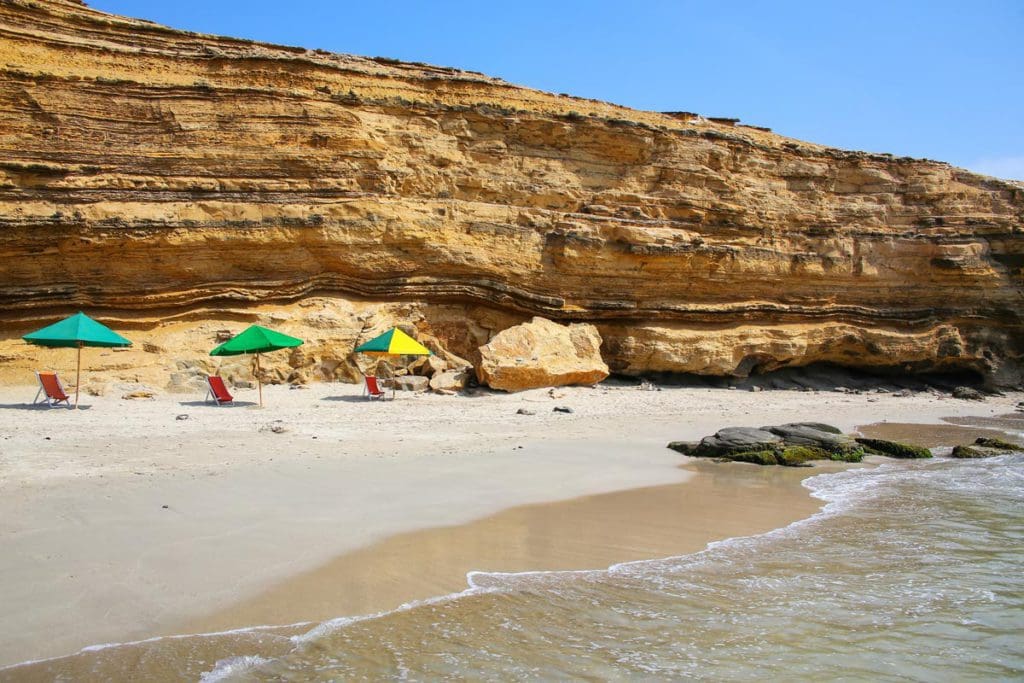 Paracas is a coastal city around 4 hours south of Lima, known for its getaway to the Ballestas Islands and the Paracas National Reserve. With a two-day tour from PeruHop, families can fit both into an easy trip. Plus, pass other historic sites on the way, like El Candelabro, a large prehistoric petroglyph. Then, venture through Peru's secret slave tunnels to learn more about the people who lived there. Also known as the "Galapagos of Peru," the Ballestas Islands present endless chances to see penguins, sea lions, starfish, birds, and other exotic wildlife. After, head to The Paracas National Reserve to see more wildlife. Play on the beach and see where Earth's driest desert meets the Pacific Ocean!
Day 9: Visit Nazca Lines, A UNESCO World Heritage Site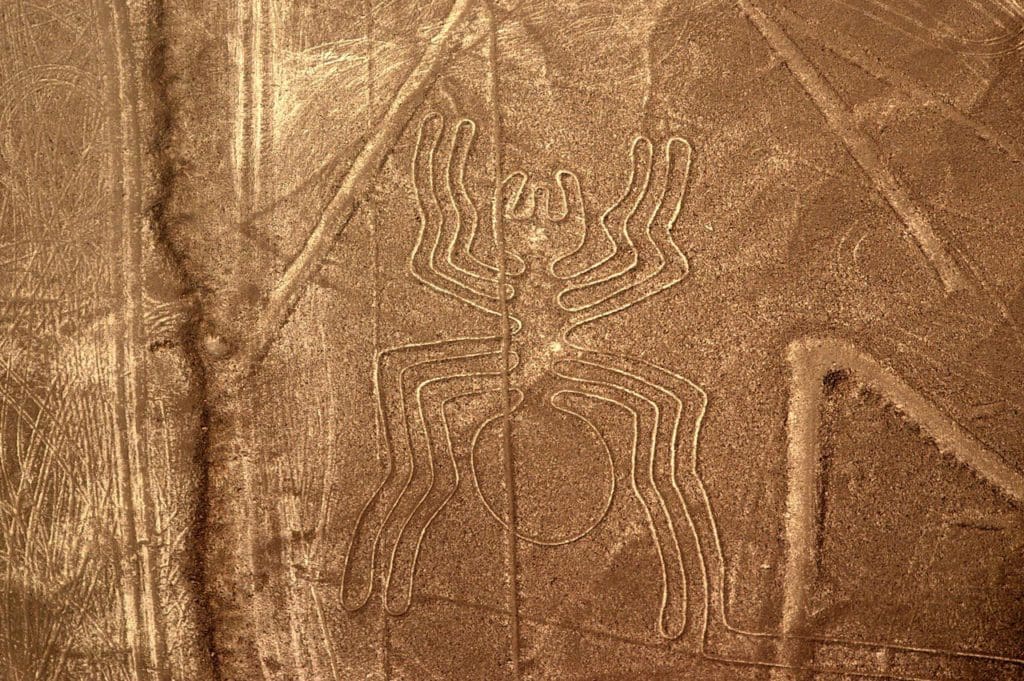 Families with an extra day or two to spend near Lima should save time exploring the Nazca Lines, one of the largest examples of ancient geoglyphs on Earth. Though it's not a necessary addition to a Peru family vacation itinerary for 7 days, it's only five hours away from Lima and accessible by bus. Made using a technique called "ground drawing," archeologists believe Nazca people used the lines to communicate with their gods and keep away bad spirits. One popular way to see the lines is through a short flight. However, a lot of families prefer the more budget-friendly option of either on foot or by bike. There's also an observation tower to climb for a better view.
Visitors usually hop straight on a bus back to Lima after seeing the lines. But you could also explore nearby Nazca. Wondering about the altitude of Nazca, Peru? It's only around 1,000 feet above sea level, so if you're already acclimated to Lima, you'll have no issues exploring. There are multiple museums to learn more about the history of the area and its pre-Inca peoples. For example, Museo Maria Reiche and Museo Arqueológico Antonini.
Day 10: Departure Day
On the last day of your Peru family vacation itinerary, it's time to say goodbye. Unfortunately, whether you've spent one week in Peru or have taken a short vacation to Peru with kids, leaving is never easy. One way to make it less stressful is by bringing one of your child's favorite stuffed animals. Or, a toy that reminds them of home. You can also pack your suitcase with snacks and a portable DVD player to watch a movie together on the way back. Hopefully, your memories of your Peru trip will stay with you long after you've returned home!
Need more advice? Go Ask a Local!
We are so grateful to the team at Go Ask a Local for their support in finalizing this article on planning a trip to Peru with kids. If you have more questions about taking a vacation to Peru with your family, you can set up a consultation with Nicho. As a local, he can provide great tips and recommendations personalized to your family based on your travel priorities, budget, interests, and more.
Want local tips and personalized advice for your Peru trip? Connect with Nicho from Go Ask A Local!
Happy Travels!
We hope you liked this Peru Family Vacation Itinerary: 7-10 Days For Your Entire Family! From thrilling adventures in the water to exciting excursions through the jungle, there's so much to explore in this scenic South American destination. Those planning a trip to Peru with kids will certainly have learned a lot about visiting. Enjoy Peru with your kids!
*Due to the COVID-19 pandemic, some of the attractions, accommodations, or things to do on this list may be closed. Please ensure availability before making your decision.
*This post may contain affiliate links that may earn us a small commission, at no additional cost to you. Affiliate links in no way inform the hotels, sights, products, or other recommendations included in our articles. All opinions and recommendations expressed here are compiled from submissions submitted by the generous members of our Families Who Love To Travel community.
READ MORE: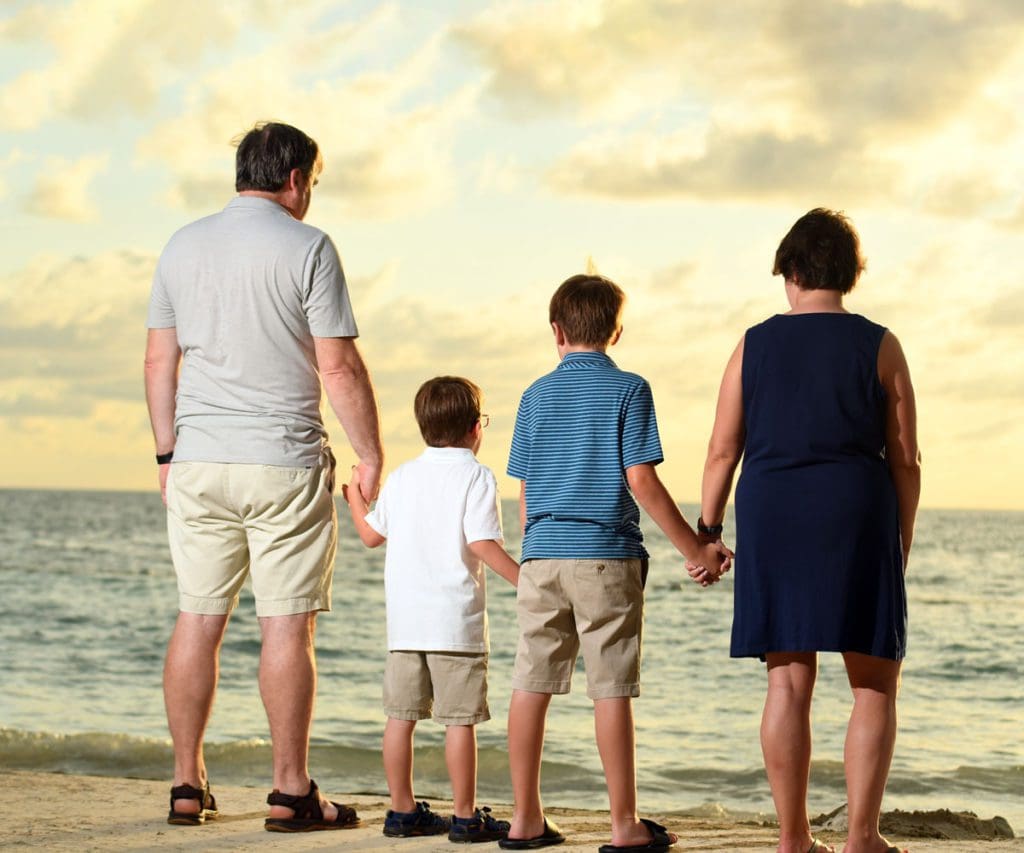 If you're looking for fun in the sun and so much more, plan your next...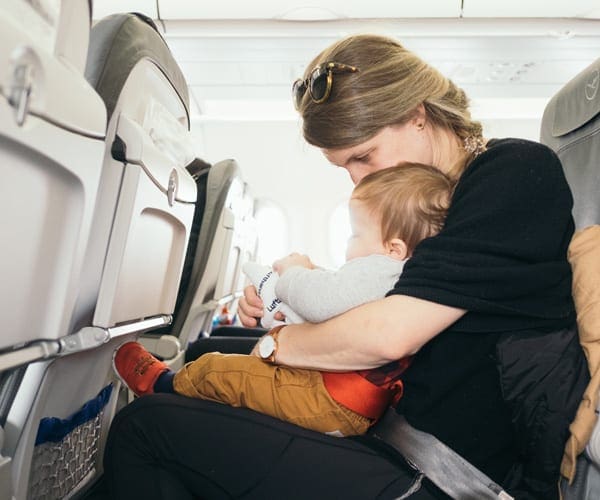 Families Who Love To Travel contributor Meghan Oaks provides her 10 best tips for your...