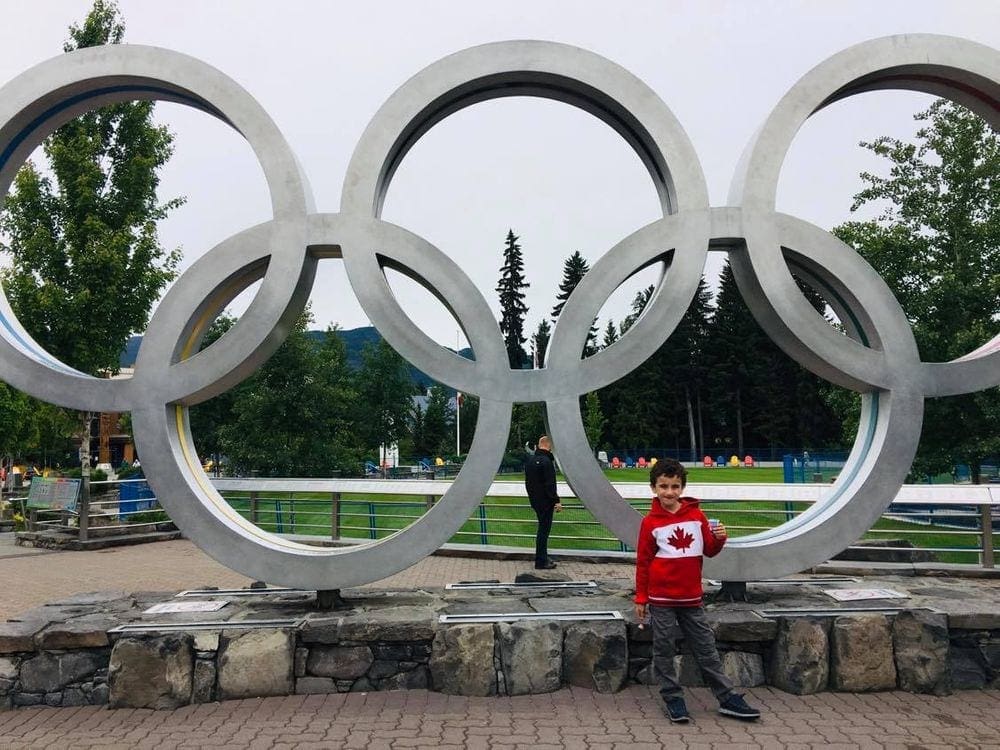 Enjoy these things to do in Whistler with kids on your next family vacation to Canada! A charming ski village in British Columbia, this family-friendly destination is known for its scenic views, abundant outdoor activities, and unique history. Each season boasts its own benefits depending on what your family is searching for, however! Many travelers choose to visit during Whistler's peak winter season to enjoy the town in all its glory, from snowboarding to skiing and more. But Whistler is also a great destination for outdoor enthusiasts during the summer months. Summer offers a plethora of hikes, bike paths, and beaches. Regardless of when you visit Whistler with kids, planning your itinerary ahead of time is always a good idea. To give you a head start, we've compiled this parent-approved list of 9 Things To Do In Whistler With Kids. Keep reading for our suggestions!
Best Things to Do in Whistler With Kids No Matter the Season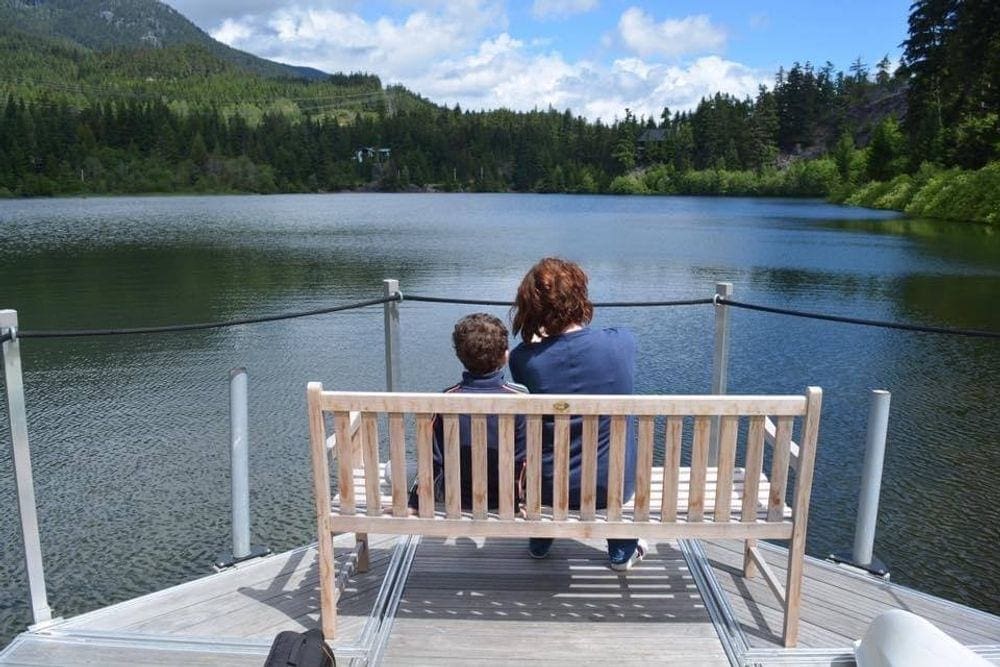 If you're traveling to Whistler with kids, there are a number of amazing family-friendly things to do in Whistler that are that available all year around! Here are our favorites.
Ride The Peak 2 Peak Gondola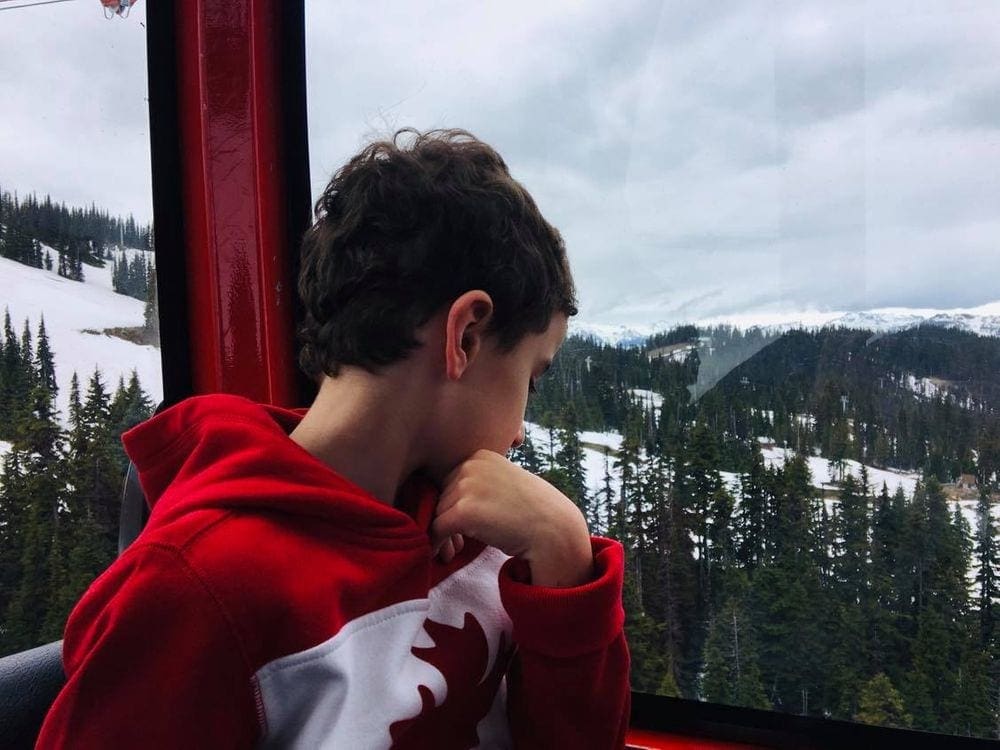 Hop on a Peak 2 Peak Gondola ride for an incredible view of Whistler Village! A fantastic activity for all ages, this classic attraction is one of the best things to do in Whistler with kids. Watch the amazement on little one's faces as they cruise above mountains, glaciers, lakes, and even forests. You can also get a bird's eye view if you happen to be placed in the special glass-bottom gondola! Your ride will begin at Whistler Mountain en route to Blackcomb. Then, it will take you peak to peak, concluding with an optional meal on the lodge's rooftop. Tickets must be reserved online at least three days in advance. Tickets also include access to the Roundhouse Lodge and Peak 2 Peak Viewing Gallery. Here, kids can learn more about the actual mechanics behind the gondola. Since this activity is year-round, access points may vary depending on the season.
Play For Fun at the Nintendo® Gaming Lounges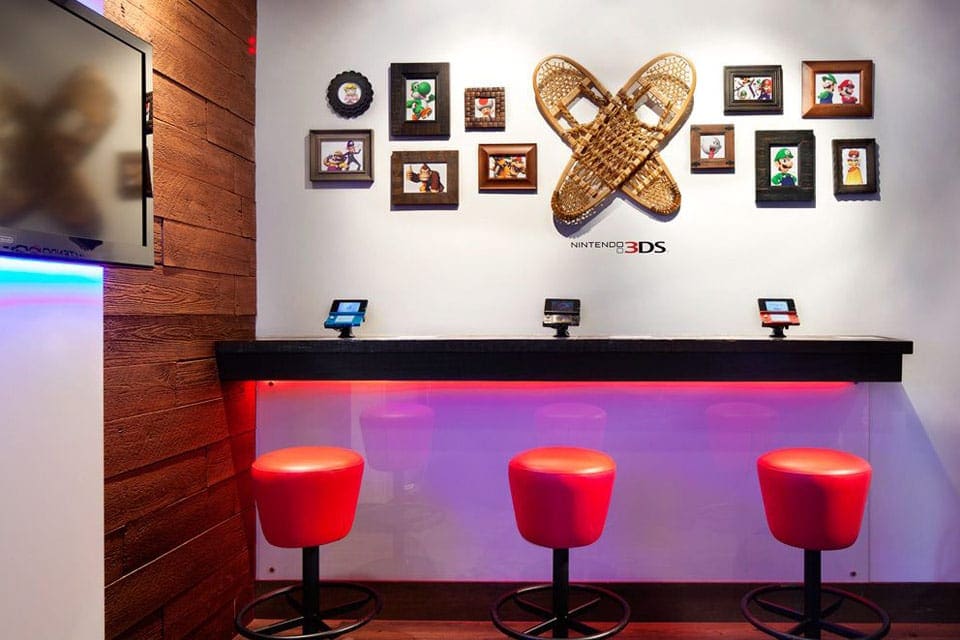 Video games are the escape your family needs! Located on-mountain at the Rendezvous Lodge and off-mountain at Wizard Grill (at Blackcomb's base), The Nintendo Gaming Lounges are accessible to Whistler Blackcomb guests during winter and summer mountain hours. Families traveling with children will also find they're the perfect places to recharge when they finally get tired of the cold! Which location you choose depends on what's most convenient to your stay. Either way, prepare for fun times together (and possibly even some hot chocolate!). Kids can play Super Mario Odyssey, virtual tennis, and a variety of other games at both locations, while parents regroup and plan their family's next steps. Sometimes, the lounges are even graced with the presence of a Mario dressed in full costume! A treat to any child who loves cartoons. No wonder it's one of the best things to do in Whistler with kids!
Explore the Squamish Lil'wat Cultural Centre
Learn more about Whistler at The Squamish Lil'wat Cultural Centre! Located off-mountain on Blackcomb Way, this comprehensive museum is the first of its kind in British Columbia, making it great for an afternoon visit with little ones. Architecture buffs will love how the building combines a traditional Squamish longhouse with a Lil'wat Istken pit house, as dramatic mountain views set the tone for this educational facility. Here, families can learn more about the history of the area and its indigenous population, the remnants of which have been preserved throughout a variety of exhibits. With personal stories and a few hands-on experiences, the narrative is presented in a way that engages both adults and children. If you're hungry afterward, the on-site Thunderbird Cafe is great for a snack. Or, visit the gift shop for a souvenir. Your entrance fee even includes some arts and craft times and a musical performance!
The Squamish Lil'wat Cultural Centre is open to visitors during COVID-19. Learn more here by clicking here.
Roam the Outdoors at Whistler Olympic Park
Whistler Olympic Park is a year-round destination for family fun! Situated off-mountain in Callaghan Valley, it's accessible via car from Whistler Village. (You could also ask your hotel about arranging your family's transportation here.) Once you arrive, you'll be greeted with tons of kid-friendly activities for all ages! In the winter, little ones can cross-country ski, snowshoe, or try tobogganing. Meanwhile, the whole family can discover the area's Olympic legacy and learn more about the athletes who succeeded there. Kids are even able to take a lesson with professionals, where they'll be introduced to Nordic Ski disciplines like ski jumping. If you're visiting Whistler Olympic Park in the summer, you're in for a treat! Take a bike tour, play mini-golf, or hike some nearby trails. Each wonderful experience will end with a visit to the on-site Day Lodge, where families can gather, relax, and grab a bite to eat.
Whistler Olympic Park is open to visitors with COVID-19 guidelines. Learn more by clicking here.
Listen to Stories on a Vallea Lumina Tour
Embark on a nighttime adventure through the vibrant woods near Whistler with Vallea Lumina. Your family will be enchanted by this incredible family-friendly tour. It is definitely one of the best things to do in Whistler with kids! Whether you are visiting in the winter or summer, you'll be treated to beautifully told stories of all the "wondrous things that happen near Whistler". Kids will adore listening to legendary tales about the woods, mountains, and valley of Whistler. While you wander the woods listening to tall tales, enjoy the sound of rustling leaves, children's giggles, and maybe even the sounds of nocturnal creatures! Using sound and light displays throughout the tour, Vallea Lumina is sure to impress everyone in your family. One thing is for certain, it will be the highlight of your time in Whistler with kids!
Best Things to Do in Whistler in the Winter with Kids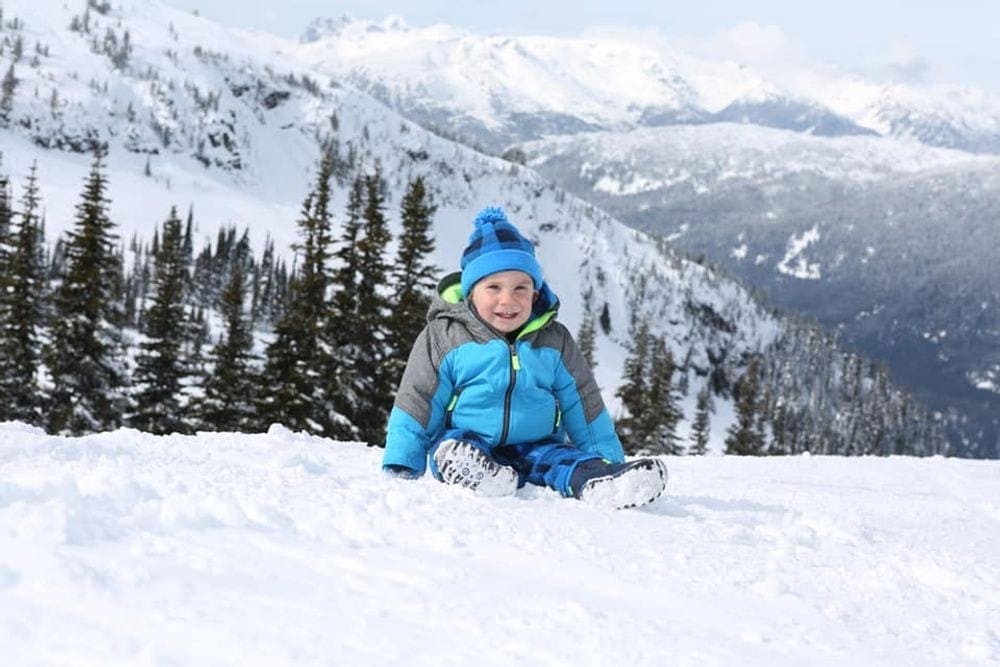 Embarking on a winter adventure to Whistler with kids? Here are the best things to do in Whistler in the winter with kids. From free adventure playgrounds to skiing, we have your winter getaway to Whistler covered!
Hit The Slopes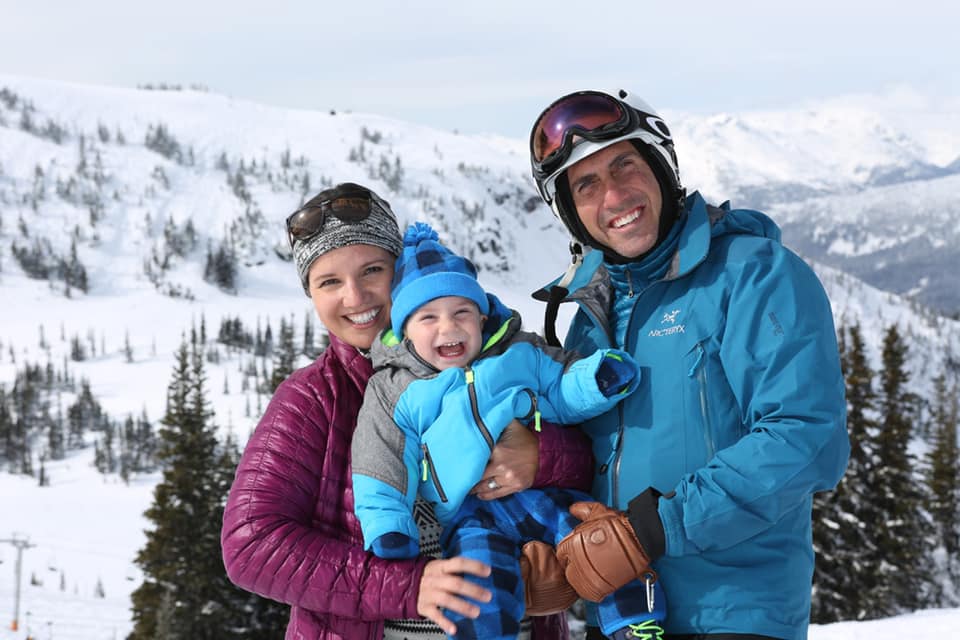 Whistler is a great location for families to ski! Comprising two separate mountains, Whistler Blackcomb is rated one of the best destinations for beginner skiers in Canada. Here, kids as young as three and four can take private lessons at the Whistler Ski School. Children five to six can take lessons in small groups of four, and everyone over seven in groups of six. There are also private lessons for families to learn to ski together. In terms of terrain, Whistler offers a mix of blue and green runs, depending on whether you're staying on Whistler or Blackcomb Mountain. Beginners can take The Expressway from the top of Blackcomb Mountain or The Burnt Stew Trail on Whistler Mountain. Whistler Mountain even has a family learning zone where everyone can stick together! Whistler has a huge apres-ski scene too, with access to activities in the Whistler Village.
Enjoy a Break at the Magic Castle and Tree Fort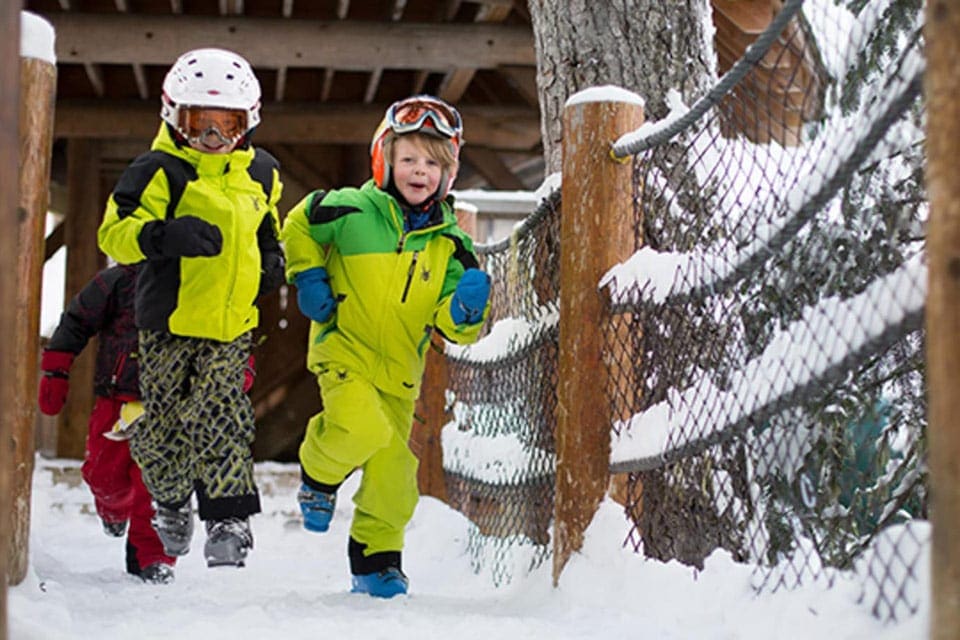 Kick-off your skis and enjoy family fun at the Magic Castle and Tree Fort! Located on Blackcomb and Whistler Mountain, children can take a break from the slopes at these outdoor play areas during the winter. Combined, they offer stretches of a snowy playground for families to enjoy, where kids can ride down tree slides, meet other skiers, and gaze out onto scenic landscapes. The Magic Castle is located in the Children's Adventure Park on Blackcomb Mountain, easily accessible via Easy Out just above the base of the Catskinner chairlift. Meanwhile, you'll find the Tree Fort via the Bear Cub Trail. Which area your family chooses will depend on what's more convenient to where you are in Whistler. Regardless, you'll be able to take a break from carrying your equipment up the mountain for a little while, enjoying a fun adventure with your kids. Best of all, it's completely free!
Please note the Magic Castle & Tree Fort won't be available during the 2020-2021 season due to COVID-19 precautions. Learn more by clicking here.
Cruise Down Slopes at Bubly Tube Park
Take your whole family out for winter fun at the Bubly Tube Park! Located on Blackcomb Mountain, this kid-friendly Whistler attraction is an exhilarating winter activity for kids and adults alike. It's especially convenient for families already skiing nearby, plus a good break if little ones are tired of the slopes. The Bubly Tube Park is accessible via a free gondola ride (with an amazing view!). Afterward, participants will be placed in an individual tube to cruise down the mountain. Remember that any kids under 12 here must be accompanied by an adult. No one under three is allowed to ride. Packages range by the hour, depending on what your family prefers. Additionally, there are a variety of lanes to appeal to different skill levels. It gets crowded during peak hours, though, so line up early if you don't want to wait!
Go on a Dog Sledding Adventure
Dog sledding is an age-old Canadian tradition for families! Don't miss the opportunity to watch a pack of courageous canines guide you down the mountain with Whistler's very own kid-friendly program. Offered by Blackcomb Dog Sled, it's a unique way to explore the nearby trails and forests, and great for keeping kids interested in skiing before they actually hit the slopes. The Mountain Mushing Tour is the most popular for families, beginning with a short shuttle ride from Whistler Village to the base in Callaghan Valley. First, you'll be given a history of mushing before being taught basic commands to use during your trip. Then, sit back and relax as dogs whisk you away on a wonderful winter adventure! Guides encourage riders to take pictures to make the memory last, and children will even be given a pack of dog treats to thank the pups after they've completed their ride.
Blackcomb Dog Sled's Mountain Mushing Tour is open to guests with safety precautions. More information on how the tours are handling COVID-19 will be provided upon reservation or request.
Take a Spin around an Ice Skating Rink
Ice skating is a family favorite winter pastime! At the Whistler Village Skating Rink, the whole family can partake by lacing up their skates to enjoy time together. This outdoor rink is located in Whistler Olympic Plaza, but keep in mind it's only open during the wintertime. Nonetheless, it's still one of the best things to do in Whistler with kids! Admission is free, including access to helmets and push bars, and skates are available to rent for a small fee. Families can visit the rink every day between 11 AM and 8 PM, except when there's routine ice maintenance between 1:30 PM and 2:30 PM and 5 PM to 6 PM. Whistler also has another indoor ice skating rink at Meadow Park Sports Centre, which offers entry by reservation only with twenty-minute time slots. Patrons are encouraged to bring their own ice skating gear here.
The Whistler Village Skating Rink will be accepting guests this winter, dates TBD. Learn more by clicking here.
Best Things to Do in Whistler in the Summer with Kids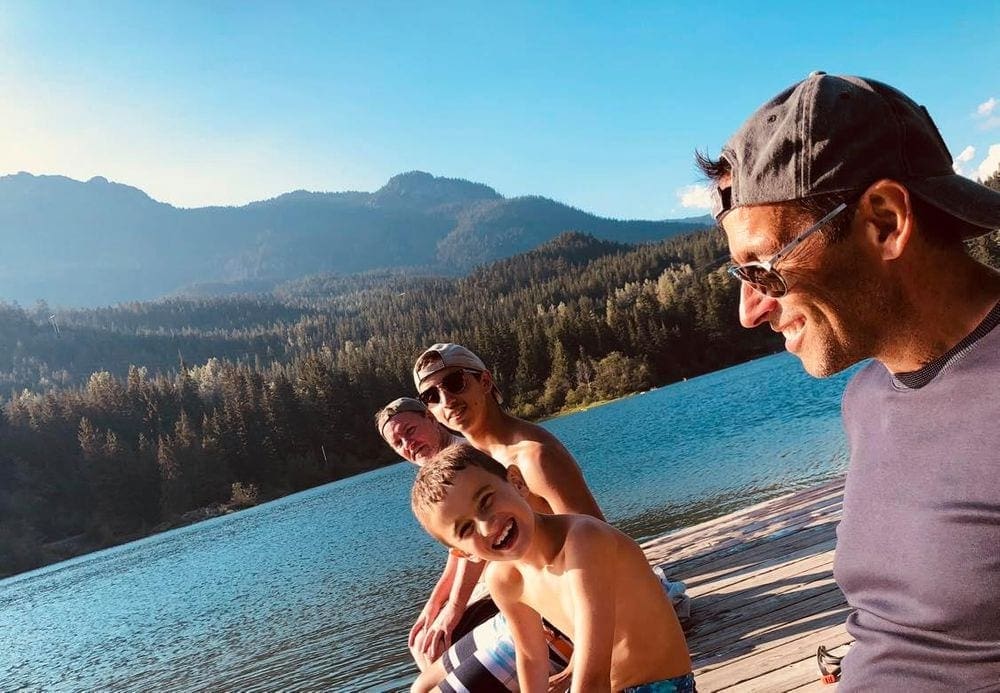 Planning a summer trip to Whistler with kids? Be sure to check out these outstanding family-friendly things to do in Whistler during the summer!
Soak Up the Sun at Lakeside Park
Who said Whistler is only fun in the winter? Though many families prefer to visit Whistler for a ski vacation, this Canadian village showcases plenty of beauty in the summertime too. Be sure to soak up the summer sun at Lakeside Park when you visit, a beachy area that's only a short distance away from Whistler Village. Perfect for a family day trip, the park has everything your little ones will need for a fun adventure: picnic tables to enjoy lunch together, a concession stand with kid-friendly food, and a sandy beach! There's also a large play area for children who get tired of splashing in the water. For families who want to spend their time at Lakeside Park in action, the park also offers canoe, kayak, and paddleboard rentals, in addition to the option to fish. Just keep in mind the lake is catch and release only!
Happy Travels!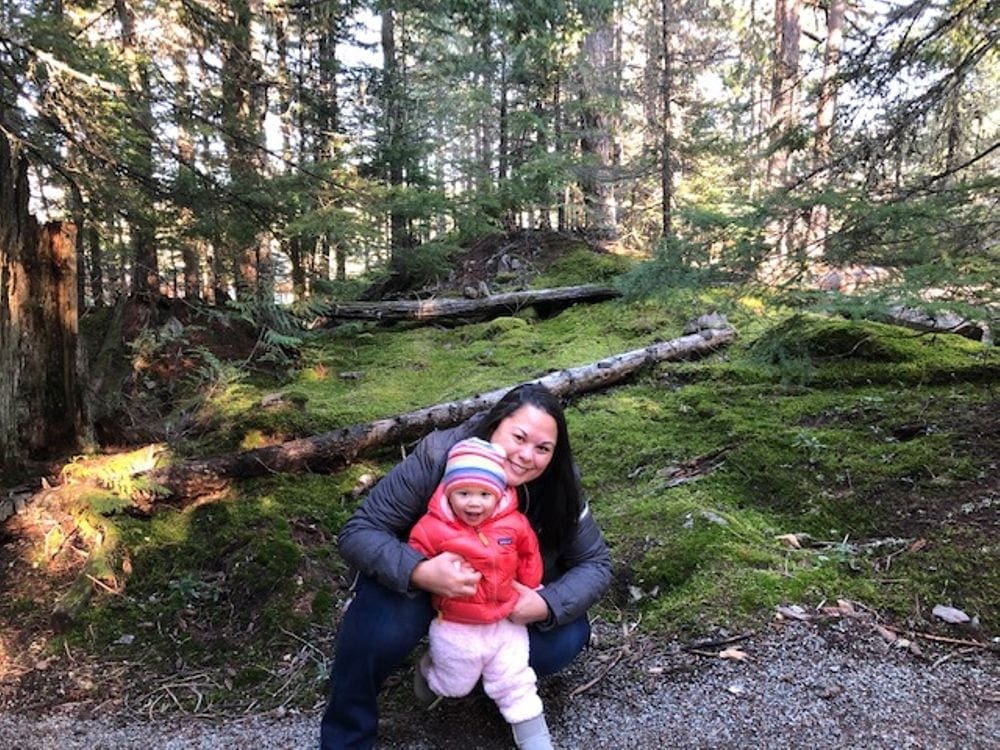 We hope you've enjoyed our list of 9 Things To Do In Whistler With Kids. Whether you're visiting to experience a winter wonderland or are in search of a scenic summer destination, Whistler has attractions all ages will enjoy. Have an amazing time in Whistler with your family!
*Please note some of the activities on this list may be closed due to COVID-19. Ensure availability before planning your family vacation to Whistler!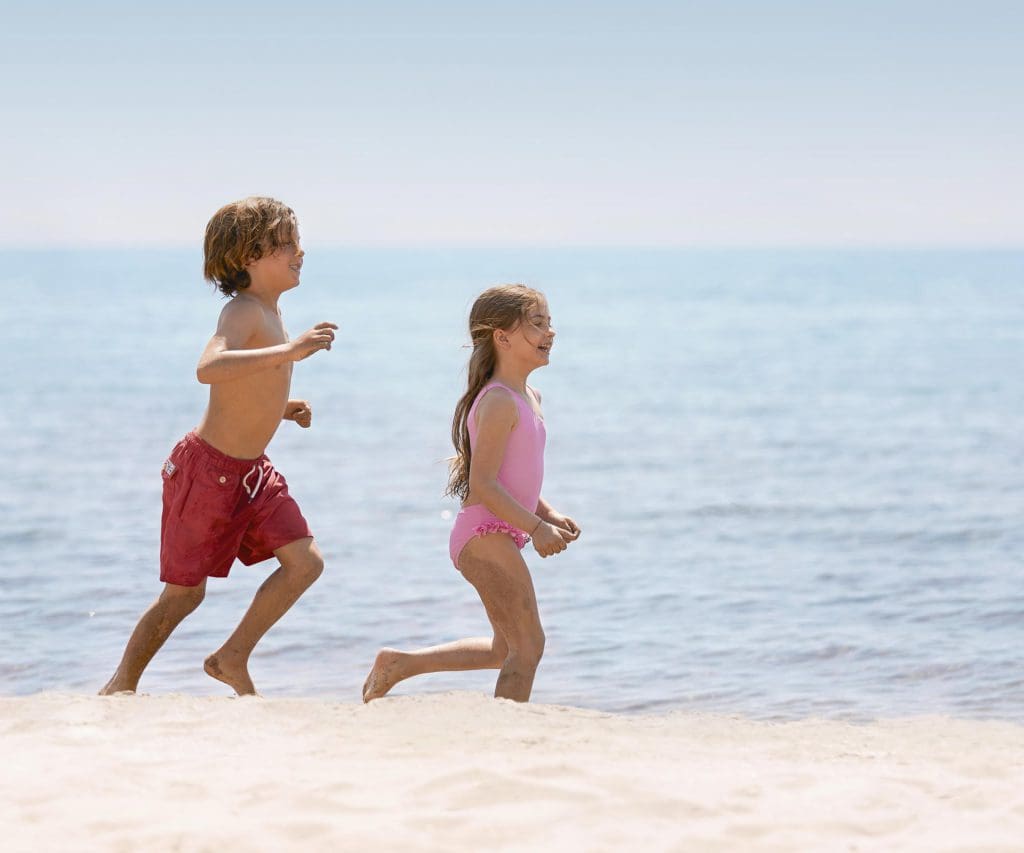 ​​From the sun-kissed beaches of Crete to the rugged terrain of Rhodes, these all-inclusive hotels...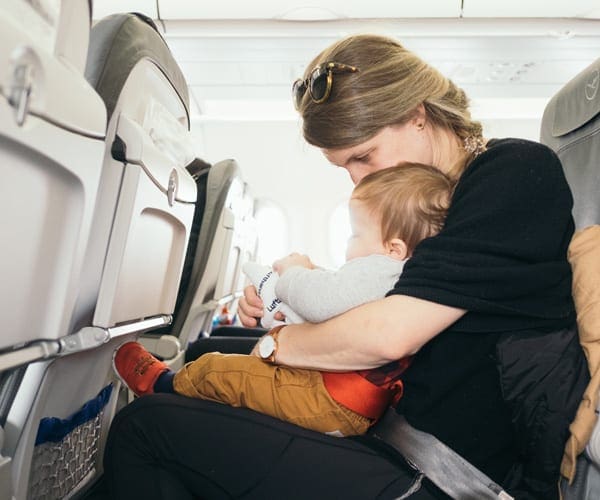 Families Who Love To Travel contributor Meghan Oaks provides her 10 best tips for your...