Visiting Rome with kids is a fantastic opportunity to introduce your family to the wonders of the Eternal City! From the Colosseum and the Vatican to ancient ruins, bustling town squares, and delicious food and dessert, this Italian city has something for everyone. Whether you're visiting with young kids or teens, there are a few things you should know first, like the best time to visit Rome for a family vacation, the best restaurants in Rome for families, and more. On this list, we've included a ton of tips for families planning a Rome itinerary, plus where to stay and things to do. Keep reading to learn All About Rome With Kids: How To Plan An Amazing Family Vacation!
How to Reach Rome with Kids
Wondering how to reach Rome with kids? Located in Italy's Lazio region, this historic destination is accessible via two international airports: Rome-Fiumicino International Airport (FCO) and Rome-Ciampino International Airport (CIA). Though it's a bit further from the city center than Ciampino, Fiumicino is Rome's biggest and main airport. It's also likely where you'll be flying to when visiting Rome with kids, especially if you're traveling from the United States. Once you reach Fiumicino, you can either rent a car, take a taxi, or hop on the Leonardo Express, a train that connects the airport to Roma Termini, the city's main train station. Families can also take a shuttle bus through various companies.
Explore Rome with Go City®. Purchase your pass here!
Best Time to Visit Rome for a Family Vacation
There is no wrong time to visit Rome for a family vacation. Of course, the main tourist season in Italy (alongside the rest of Europe) is in June, July, or sometimes August. Hotel prices are usually higher around this time, and the weather reaches around 85-90 degrees. While it may be easier to plan a vacation in the summer when kids have more time off, Rome is also a fantastic place to visit in late winter or early spring for a week-long break, since temperatures rarely drop below freezing and it's usually warmer than destinations in northern Italy, such as Venice or Milan. Generally, October to April is the best time to visit Rome to avoid high prices or heat. Finally, August tends to be the worst time to visit due to the heat and that many Romans are on holiday (meaning many shops may be closed or short-staffed).
Read next: 16 Exciting European Beach Destinations For Families
About the City
Famous for its classical architecture, Rome is a vibrant city with lots to see. Families often spend time in the historic city center, showcasing famous attractions like the Pantheon, Colosseum, and more. For a contemporary experience, visitors also love strolling through the cobblestone streets of Trastevere, featuring colorful buildings, local businesses, and a small-town feel. Another popular neighborhood for families to spend time in is Vatican City, home to the Sistine Chapel and St. Peter's Basilica. Though certain areas in Rome are walkable (it's easy to see multiple attractions in the historic city center, for example), there's also a tram system that runs between each neighborhood, as well as buses.
Wonder how to plan your week? Check out this An Exciting 5 to 10-Day Rome Itinerary With Kids: What To Do And Where To Go.
Why Visit Rome with Kids?
Rome is an extremely versatile city to visit with kids. Whether you have little ones who want to see a performance or older kids interested in art and culture, there's something for everyone in your family. Plus, as Italy's capital city, it offers a perfect mixture of educational and fun excursions to complement what elementary-aged children may be learning in school, like ancient Rome or Michelangelo. Parents planning a vacation with babies or toddlers will also be surprised at how kid-friendly Rome is – plus there are lots of open green spaces and playgrounds to spend time as a family and entertain little ones! Visiting Rome with kids will surely be an enriching experience for all ages!
Planning a trip to Rome with toddlers? Check out this article on The Best of Rome with Toddlers!
Where to Stay in Rome with Kids
Travelers looking for family-friendly hotel options in Rome have plenty of choices. For a convenient stay in the historic city center, consider hotels such as Hotel Nazionale Roma, Crossing Condotti, Grand Hotel de la Minerve, Albergo Santa Chiara, St. Regis Rome, Hotel Artemide, and Hotel de Russie. A few more boutique options include Bio Hotel Raphaël – Relais & Châteaux, J.K Place Roma, and The Inn At The Spanish Steps. Families who want to stay in trendy Trastevere will love the Villa Agrippina Gran Melia, located on the banks of the River Tiber. Or, for a more secluded stay, Rome Cavalieri, A Waldorf Astoria Hotel is a wonderful option, offering panoramic views of Rome from its prime hilltop property.
Looking for more room? Book your home stay with Plum Guide, VRBO, or Homes and Villas with Marriott International here!
Best Restaurants in Rome for Kids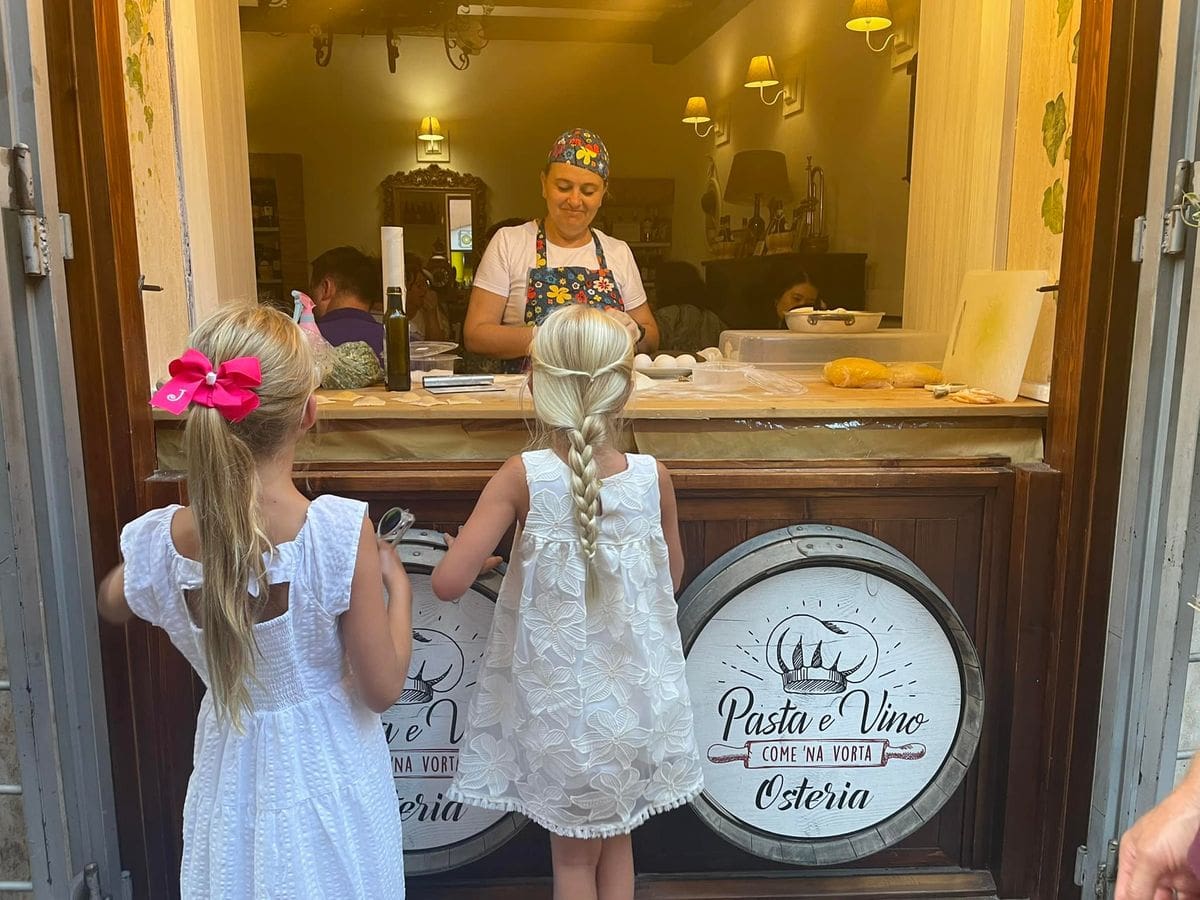 When in Rome with kids, eating should be at the top of your itinerary! It's no secret the city is home to an incredible array of restaurants, whether for breakfast, lunch, or dinner. Start your day with a cup of coffee and a pastry at La Licata, Bar Fondi, or Homebaked if you're craving American food. For a quick lunch in the historic city center, head to Baguetteria del Fico, known for its sandwiches. Or, travel a little further for a unique experience at Romeow Cat Bistrot, where families can enjoy small plates of vegan food and play with cats! Roscioli Salumeria con Cucina is also a fantastic cafe, deli, and wine shop with a little bit of everything.
Lunch & Dinner
Of course, whether for lunch or dinner, pizza lovers have their pick around the city, from Pizzeria Loffredo to Pizza Rustica, Il Forno Degli Amici, Naumachia Ristorante, and La Pantera Rosa. When it comes to dinner in the historic city center, Old Bear is great for seafood, Écru specializes in raw vegan food, and RIONE XIV has fantastic pasta.
For classic Italian food near the Pantheon and Spanish Steps, visit L'Osteria al Pantheon – By Locanda del Prosciutto or Armando al Pantheon for hearty plates of Cacio e Pepe, Carbonara, and more.
In Trastevere, families can enjoy the outdoor patio at Tonnarello or visit Trattoria Da Enzo al 29 for simple Roman classics in a laidback setting. Looking for a night of family fun? Head to Pasta e Vino Osteria (also in Trastevere), where kids can watch the staff make pasta through the window, slurp on sorbetto di limone (like a lemon slushie), and dine on delicious Italian fare.
Gelato
Gelato is a must when in Rome! Cool off after a long day of exploring or simply grab an afternoon pick-me-up at the city's countless gelato shops. Fortunately, great options like Sweet Life Gelateria are located near Piazza Navona. Or, indulge in homemade flavors like chocolate, cherry, and more at Cremeria Monteforte near the Pantheon. Pico Gelato, another popular spot, has multiple locations, including one in Flaminio. We can't forget about Il Maestro del Gelato, located just a few blocks from the Trevi Fountain. Finally, Gelateria La Romana also has multiple delicious locations across the city.
Things to Do in Rome with Kids
Once you've figured out information on visiting Rome with kids, it's time to learn about the best things to do in Rome with kids. From famous monuments to cooking classes, sprawling parks, and delicious gelato, there's so much awaiting your family in Rome. Keep reading to learn more!
Then, read: 35 Fun & Educational Things To Do In Rome Kids Will Love
Travel Back in Time to Ancient Rome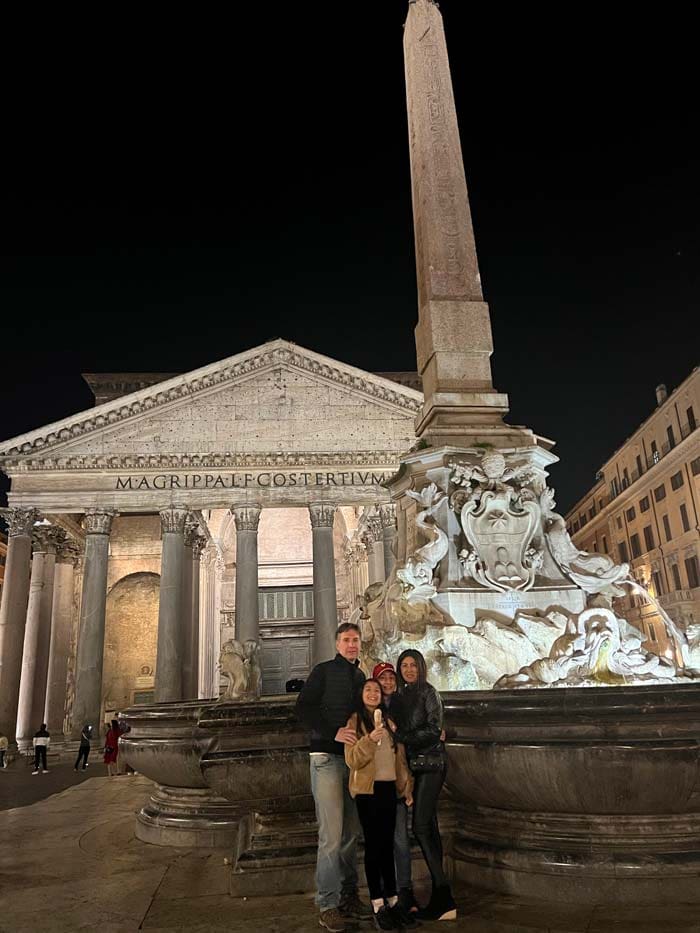 Rome's historic city center is where you'll find most of the city's famous landmarks, allowing families to travel back in time! Many families choose to visit sights like:
The Pantheon is one of the most recognizable buildings in Rome and is located in the historic city center.
Piazza Navona, Rome's most famous square, is filled with a great fountain and restaurants.
The Colosseum, where kids can learn about the days of the gladiators.
Catacombs of St. Callixtus, one of the largest burial grounds in Rome. By booking a guided tour of the Catacombs through Viator, you can see the crypt of the nine popes and St. Cecilia while learning more about the hidden history. Kids will also love to see the largest chariot stadium in ancient Rome, the Circus Maximus!
Palatine Hill, Bocca Della Verita, and the Roman Forum round out the other must-see sights of ancient Rome.
Search for Rome Tours here with Viator or Getyourguide.com!
Make a Wish in One of Rome's Fountains
Rome is filled with beautiful fountains for families to visit, whether you want to take a break and enjoy the scenery or throw in a coin to make a wish and hope you'll come back again soon! Here are three great options to get you started.
The Trevi Fountain, located in the heart of Rome in Piazza di Trevi, is one of the most famous. This Baroque fountain is over 85-feet-high and makes for a fantastic family photo!
Turtle Fountain

is a whimsical option for curious kids in Piazza Mattei. Located in the Sant'Angelo District, which is historically Jewish, the fountain represents the intersection of Renaissance and Medieval culture.

The Fiumi Fountain

, aka the Fountain of the Four Rivers

, is located in Piazza Navona.
Purchase your Hop-On Hop-Off Rome Big Bus tour here!
Get a Great View of the City
Between ancient hills, panoramic terraces, and more observation points, it won't be difficult to find some of the best views in Rome.
Aventine Hill, is located in a quiet, residential area away from crowds. As one of the famous seven hills, it provides some of the most unique views of St. Peter's Basilica and a nice rose garden to walk through.
Knights of Malta Keyhole, located at the top of Aventine Hill provides a unique view of the city.
The Castel Sant' Angelo, which overlooks the River Tiber near Vatican City, is another great option.
Take a Walking Tour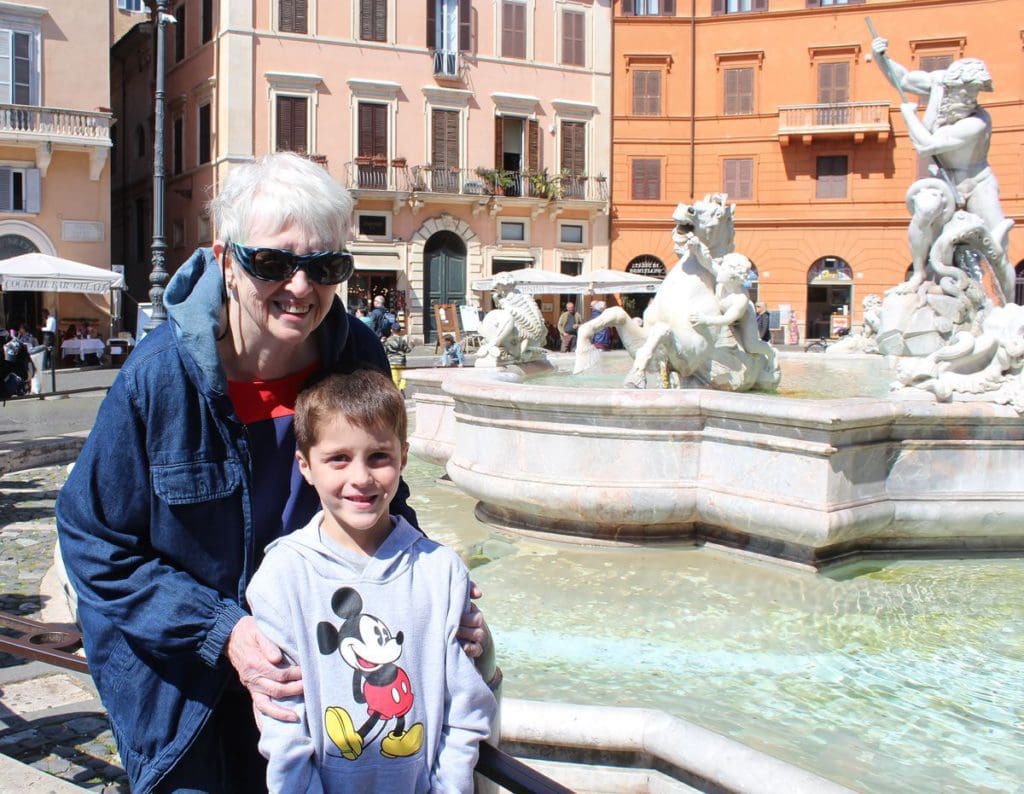 Booking a walking tour is a great way to simplify your vacation in Rome. Viator offers two lovely tours to consider as you start your search.
Enjoy the Great Outdoors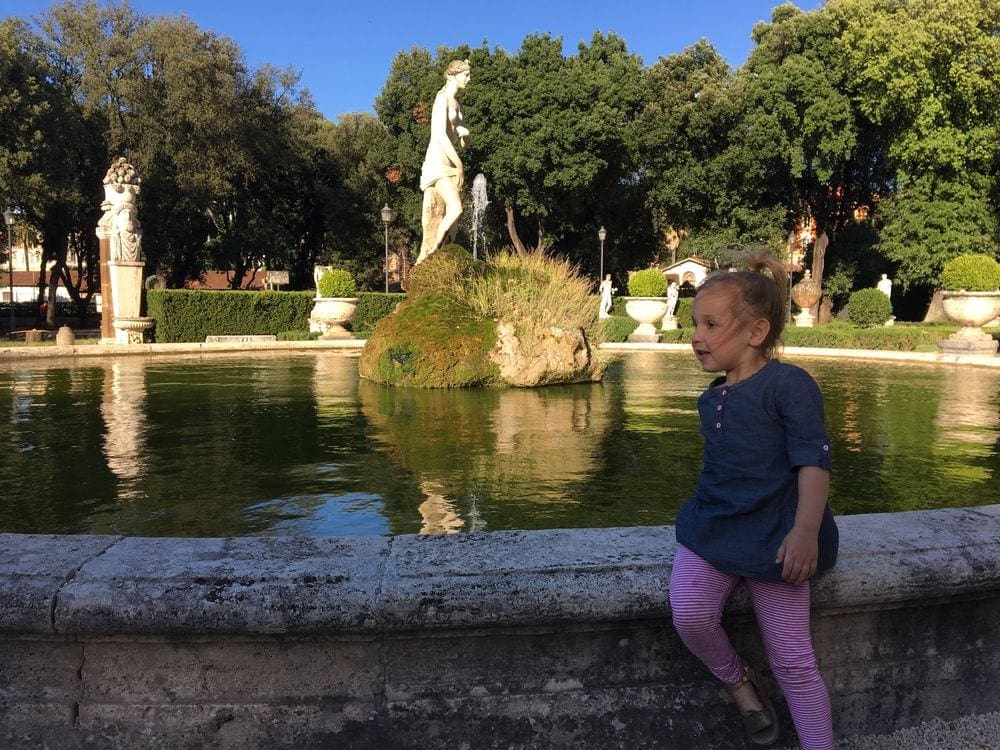 Rome has plenty of gardens, parks, markets, and other spaces for families to wander. Kids will love taking a break from the chaos to explore these options!
Villa Borghese is on Pincian Hill close to the Spanish Steps. This former estate is one of Rome's biggest public parks, featuring beautifully manicured gardens, ponds, and ancient statues. There are also two small playgrounds within Villa Borghese for kids to play.
Campo de Fiori offers a chance for families to continue their exploration outside by visiting the oldest market in Rome.
Consider hopping on a bike or golf cart to see the city. Families can explore Rome via segway, golf cart, or e-bike with Rolling Rome Segway & Golf Cart Tours! Then, My Best Tour also offers a family-friendly golf cart tour of Rome. Rome In Golf Cart has a variety of tours to lesser-frequented areas, like the Jewish Ghetto and Trastevere. To explore Rome on a bike, book companies such as Top Bike Rentals and Tours and Free Bike Tours Rome.
Enroll in a Family-Friendly Class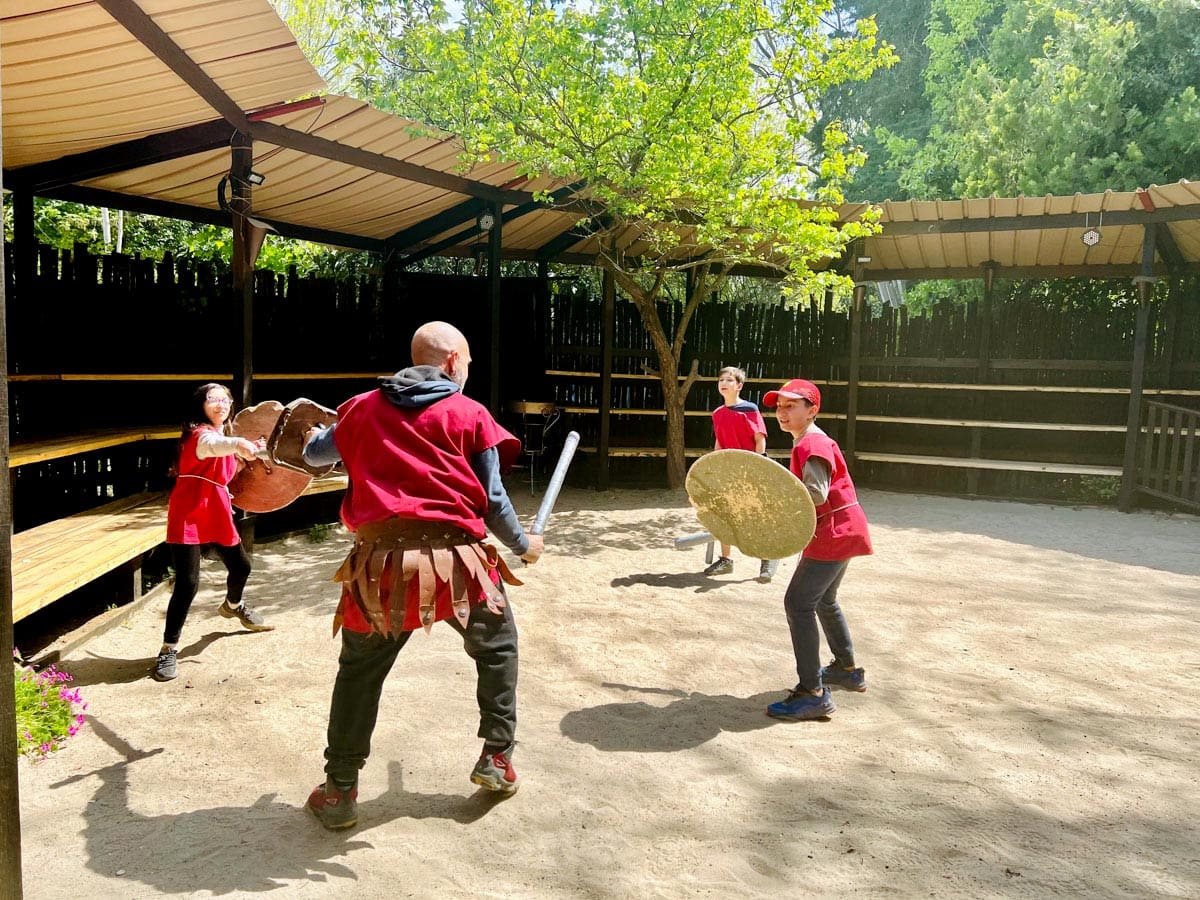 Taking a class in Rome is a fantastic way to learn more about the city's history, culture, and cuisine from an expert. Whether you want to take a cooking class in Rome with kids or a creative craft, here are our favorite classes in Rome!
Take a Cooking Class. To learn to make two staples, pizza and pasta, Local Aromas features a variety of classes to teach guests how to cook homemade pizza or gnocchi. Eataly Roma also offers a wonderful pizza-making class for families in La Scuola Di Cucina Eataly. Want to learn how to make delicious desserts? Take a cookie-making class from In Rome Cooking! Then, Viator also offers a great Fettucine Making Class For Lunch/Dinner, one of the best things to do in Rome with tweens and teens.
Embark on a Matteo Truffle Experience. Book a Matteo Truffle Experience for a unique activity the whole family can enjoy! With this special tour, families can take a train from the Rome city center to an area slightly outside of Rome.
Learn Something New at a Kid-Friendly Museum
A kid-friendly museum is a fantastic rainy day activity in Rome.
Find many more things to do in Rome with kids, plus day trip ideas, in our article featuring 35 Fun & Educational Things To Do In Rome Kids Will Love!
Final Tips for Visiting Rome with Kids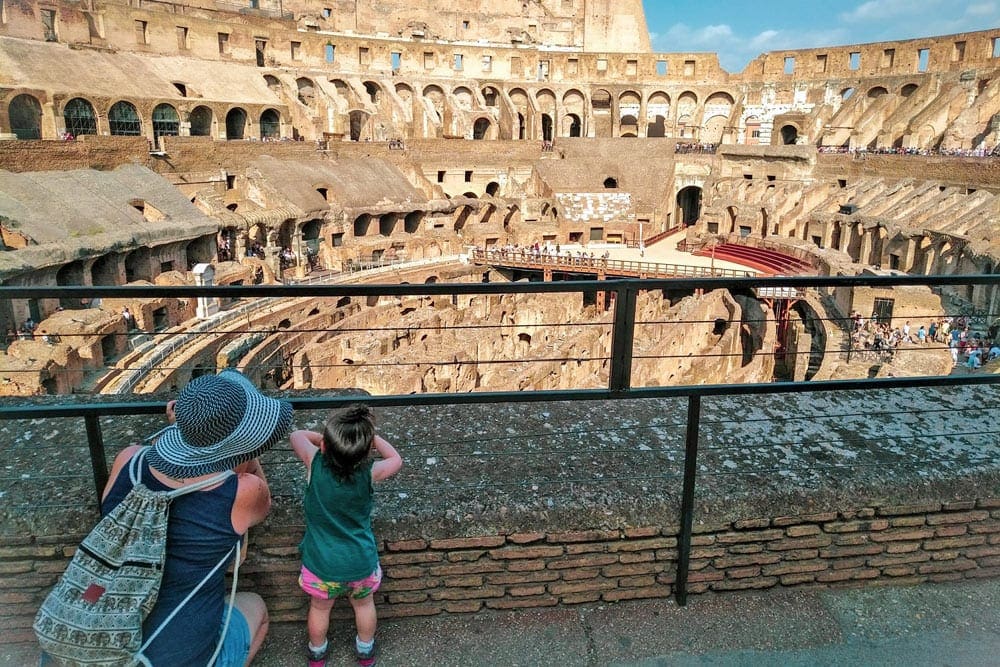 If you're seeking some final tips for visiting Rome with kids, here are some additional things to keep in mind as you prepare for your upcoming trip to Rome with kids!
Rome puts you in the center of Italy, making it the perfect place to start an Italian tour with kids. You can easily take day trips to Florence, Tivoli, Santa Marinella, Civitavecchia, and more! Or, try a weekend getaway to amazing cities like Orvieto or Assisi. The opportunities are endless!
While smoking is not allowed inside restaurants, you will notice that it is prevalent on restaurant patios and when walking along the street.
Getting Around
Rome isn't very stroller-friendly. While it's doable, babywearing may be a better option for most families. Expect cobblestones and blocked sidewalks (cars park pretty much everywhere).
Kids 10 and under are free for public transportation throughout the city. For adults, public transportation tickets for buses, metro, and trams are combined. It is important to note most metro stations are not stroller-friendly or accessible.
Car seats are not required or provided in taxis. We recommend that you pack your own.
Eating in Rome
Do not expect to find kids' menus in Rome (though high chairs can often be found). Instead, many restaurants are willing to make smaller portions of regular menu items for children. "Pizza bianca" (focaccia) and "pasta in bianco" tend to be popular options for kids too. With that said, kids are welcomed in all restaurants.
Meals tend to be later in Rome than they generally are in the United States. In fact, you may find that some restaurants do not open for dinner until 7:00 pm.
Packing
Diapers, formula, and other baby needs are widely available in supermarkets and pharmacies. However, plan to pack a small medical kit for any OTC medicines you think you may need, as medications are different in Italy. You may not find the brand or type of medication that you typically use.
As we mentioned above, summer in Rome is very hot. Plan to pack a hat, sunscreen, water bottles, and other items you need to protect your family from the heat.
You will be doing A LOT of walking, make sure everyone in the family has comfortable shoes.
Find out why Italy is one of the 10 Best Places to Travel with Kids in Europe!
Check Out Our Interactive Map For More Tour Options!
Searching for fun, family-friendly tours in Rome? Whether you want to take a walking tour to see the city's historical landmarks, visit a museum, or enroll in a family-friendly class, click through our interactive map to browse different options and save on your next adventure with kids!
Happy Travels!
We hope you liked this article How To Plan An Amazing Family Vacation to Rome with Kids! With great food, iconic history, and so much culture, Rome is surely a one-of-a-kind destination for a family vacation. Enjoy Italy with your kids!
*Due to the COVID-19 pandemic, some of the attractions, accommodations, or things to do on this list may be closed. Please ensure availability before making your decision.
*This post may contain affiliate links that may earn us a small commission, at no additional cost to you. Affiliate links in no way inform the hotels, sights, products, or other recommendations included in our articles. All opinions and recommendations expressed here are compiled from submissions submitted by the generous members of our Families Who Love To Travel community.
READ MORE: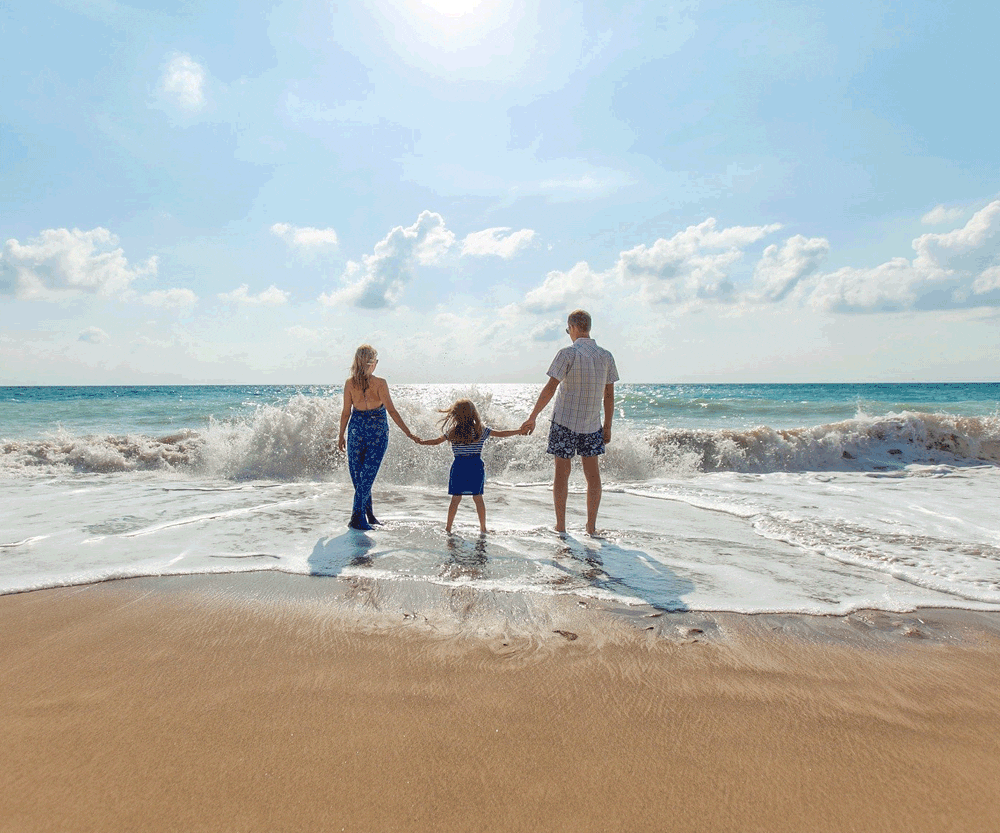 The Cayman Islands/Grand Cayman is a beautiful and vibrant vacation spot in the Caribbean. Below,...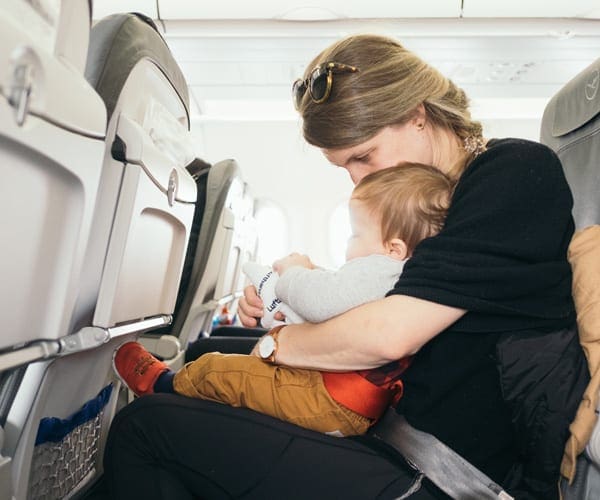 Families Who Love To Travel contributor Meghan Oaks provides her 10 best tips for your...