Colorado is home to some of the best family hikes! Mountains beckon while waters soothe your soul at these beautiful destinations, perfect for a visit with kids! Though connecting with nature is a special thing to do as a family, not all Colorado hikes are always created equal, especially when it comes to hiking with kids. For example, my family prefers to hike with various special features along the way. My kids most enjoy access to water, special "attractions" to encounter along the trail, or seeing various native wildlife as we stroll. All of these unique aspects help keep their interest, especially on one of the 16 Best Family Hikes Near Denver!
You'll find plenty of hikes to meet your criteria within 2 hours of downtown Denver. Next time you're looking for advice on hiking in Colorado, check out this list of 16 Best Family Hikes Near Denver. I've divided them into the following categories to help you plan; West Denver, Boulder and its surrounding areas, and Rocky Mountains National Park. Finally, don't miss my safety tips at the end. Let's explore!
The Best Family Hikes West of Denver
Evergreen, CO
Nearby Evergreen is a great place to start when navigating the best family hikes near Denver! At Lower Maxwell Falls, explore a gorgeous 4-mile-hike, passing by two cascading waterfalls along the trail. Note: while this trail is great for adventurous families, there are some rocky portions and a few inclines. Therefore, Lower Maxwell Falls is better suited for older kids who enjoy a bit of a scrambling challenge.
Distance from Downtown Denver: 25 minutes
Don't worry, Evergreen also provides less strenuous hikes for little ones! For example, Lair O' the Bear Park offers multiple easy, winding trails along a stunning, flowing creek. To get there, first take a 2-mile-long, east Bear Creek Trail to Dunafon Castle. Kids will particularly have a lot of fun crossing the bridges, playing in the water, and spotting the magnificent castle in the distance! Overall, the Bear Creek Trail's ease and proximity to Denver make it one of the best family hikes near Denver, especially for novice hikers or younger children!
Distance from Downtown Denver: 50 minutes
Morrison, CO
Morrison also houses some of the best family hikes near Denver! Families will love the Red Rocks Trail, a nearly 6-mile, out and back trail, crossing a stream multiple times. Be aware of Colorado's rising temperatures, however! Since Red Rocks is rated as moderate with almost no shade along its path, make sure to bring plenty of water when you head here. I also recommend visiting during the early morning hours to avoid crowds. Or, make it an evening hike to see a radiant sunset over Morrison!
Distance from Downtown Denver: 24 minutes
Morrison also has trails for younger children. Head to Dinosaur Ridge Trail for an easy, 2-mile hike! Kids will love searching for various dinosaur fossils along the trail and learning more about the area. Simply perfect for aspiring paleontologists, a nearby Discovery Center can also give a better idea about how Dinosaur Ridge was recently designated a National Natural Landmark. Then keep kids motivated with the promise of seeing more dinosaur bones on the way back down!
Distance from Downtown Denver: 30 minutes
Mount Falcon Castle Trail Loop is another nearly 7-mile trail with an incline for the first 2-3 miles. It is pretty exposed to the sun, so be sure to bring lots of water, sunscreen, and hats! For a shorter, easier hike with kids, try the 2-mile loop that begins at the West Trailhead off of Falcon Road. A map with directions within the linked article provides all the details for this relaxed family-friendly version of the trail. Afterward, touring the historic ruins of the Walker Castle is a nice treat for kids to discover. Mount Falcon is definitely one of the best family hikes near Denver!
Distance from Downtown Denver: 30 minutes
Lakewood, CO
Lakewood has a wonderful park with hiking trails, similar in size to a state park. If you plan on heading here, visit Bear Creek Lake Park for easy trails, biking, swimming, and camping, among other activities. From windsurfing to simply lounging on the beach, Bear Creek Lake Park has everything you need for an amazing family getaway! Plan to spend a full day here as you embark on your adrenaline-pumping adventure with kids. Note: this park also has an entrance fee of $10 per vehicle.
Distance from Downtown Denver: 40 minutes
The Best Family Hikes Near Boulder and the Surrounding Areas
North Boulder, CO
Boulder is another incredibly scenic Colorado city ideal for hiking with kids. At the Anne U. White Trail, for example, families can traverse an easy, 3.5-mile, out and back trail following Fourmile Canyon Creek. Stepping stones cross the creek many times throughout the hike, which is sure to delight your adventurous kiddos! In addition, there are perfect spots for kids to dip their toes in the creek or stop for a picnic. Have the kids count how many times they cross the creek!
Distance from Downtown Denver: 45 minutes
Hiking around Denver with kids is easy with all these alternatives! Another North Boulder alternative, Heil Valley Ranch offers multiple easy and moderate hikes within the forested meadows. This is a great area for animal lovers who enjoy bird watching and looking for wildlife! See if you can spot a golden eagle or prairie falcon cruising while taking the opportunity to make the lesson educational for children. Endless possibilities to spot rare wildlife puts Heil Valley Ranch firmly on my list of best family hikes near Denver!
Distance from Downtown Denver: 50 minutes
Berthoud, CO
Even further North of Boulder lies small town Berthoud, with nearby Carter Lake. Drive toward Sundance Trail at Carter Lake to experience a leisurely, mostly flat stroll along a scenic reservoir. You can also easily go swimming after your 6- mile- hike, taking a refreshing break from all the exercise. Be aware when visiting here that there is a $7 entrance fee per car, however. Also, park your car on the South Shore for the best access to the trail!
Distance from Downtown Denver: 60 minutes
Jamestown, CO
Head toward Jamestown for more family-friendly fun! Ceran St Vrain Trail is an extremely popular 4-mile-hike, though it's still worth a visit with kids even if you can't beat the crowds. Overall, Ceran St. Vrain is an easy, mostly flat stroll along a river in a forest. Families looking for a well-shaded hike should definitely consider this one dotted with towering trees. Additionally, it's also specifically great for small kids. Plus, you may even encounter special horseback riders on this hike!
Distance from Downtown Denver: 60 minutes
Lyons, CO
Lyons is another closeby, family-friendly option for hiking around Denver! Walk into Button Rock Preserve to find Longmont and Ralph Price Reservoir, along the North St. Vrain Creek. Here, families will find multiple trails to explore and enjoy depending on children's skill levels and ages. Nonetheless, prepare for a glorious view of the mountains. Also, plan to bring a picnic and enjoy a full day of hiking and exploring!
Distance from Downtown Denver: 60 minutes
Nederland, CO
In Nederland, you'll also find a good array of hiking trails for families. Close to Gross Reservoir, Forsythe Canyon Trail is a 3-mile hike adjacent to a wonderful waterfall. As a plus, it's also fairly flat and shaded, making it easy for kids to enjoy the wildlife and wildflowers. This trail is sure to help your family create memories to last a lifetime!
Distance from Downtown Denver: 60 minutes
The Best Family Hikes in the Rocky Mountain National Park
Allenspark, CO
Colorado's Rocky Mountain National Park comprises so many beautiful trails!
See waterfalls, wildlife, and wildflowers as you head up to Ouzel Falls in Rocky Mountain National Park. Nearly a 5.5-mile hike of moderate difficulty, kids can experience various attractions along the way, including Copeland Falls and Calypso Cascades. Just remember a park entry pass is required for all entries. This hike is located at the Wild Basin Trailhead, which is a more remote part of RMNP, near Allenspark. Of course, stunning views, waterfalls, and wildlife found on this hike truly make it one of the best family hikes near Denver!
Distance from Downtown Denver: 90 minutes
Estes Park, CO
Nearby Estes Park also offers kid-friendly, water-based hiking around Denver. Switch it up from the usual trail by taking one of these! (Secure a park entry pass first!) Bear Lake, Dream Lake, and Nymph Lake are a few, easy favorites for younger children. Start at the Bear Lake trail, an almost 1-mile-long nature trail surrounding a shimmering lake. Enjoyable to take with small children, but it's also extremely popular, so you want to take the free shuttle to avoid parking issues.
Afterward, take time to explore Nymph Lake and Dream Lake as a family. Both split off from Bear Lake trail and are easy, especially for young hikers. When visiting during Fall, the views and colors of the Aspen Trees are all the more spectacular too. Be sure to drive around RMNP after your hike and search for elk as well! Kids will love exploring the trails and downtown area of Estes Park.
Here, families can find a more complete list of hikes that are kid-friendly in RMNP.
Distance from Downtown Denver: 90 minutes
Stay Safe on Family Hikes
For safety reasons, be sure to take a few precautions before embarking on any of these best family hikes near Denver. Be prepared with enough water, sunscreen, and food for your hike, for one. Additionally, families should pack extra clothing for the different weather you may encounter. Watch the weather closely, as things can change quickly in the mountains. Count on cooler temperatures as you gain elevation. I recommend that you bring an extra layer for warmth. Finally, bring an extra pair of socks or water shoes, as these may be helpful on the water-based hikes. You never know what kids might explore on family hikes – including the streams and creeks!
Be sure to start your hikes early in the day to avoid overcrowded parking lots and overheating in the summer. Sun hats are a must with the Colorado sunshine! Also know the signs of altitude sickness, especially if you are from out of state and not acclimated to the higher elevations. Be aware of wildlife in the areas you are visiting and learn about safety tips and precautions. Ultimately, families can find more hiker safety tips specific to RMNP in this article, which also can be applied to most hiking situations.
Happy Trails!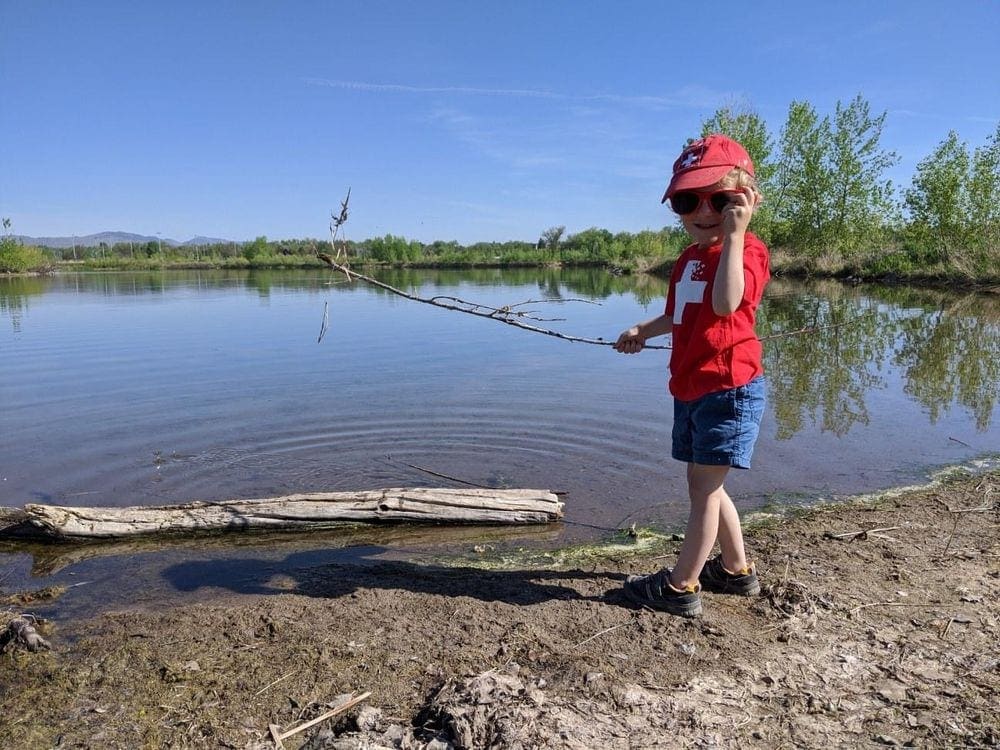 Hiking around Denver with kids has never been so simple! Though not an exhaustive list, these beautiful hikes will quickly become family favorites! Enjoy the beauty of Colorado with your kids as you explore the state through the best family hikes near Denver. And don't forget your camera to capture the family memories made on the trails!
Hanging out in Denver too? Book Your Tickets to these Family-Friendly Denver Attractions!
Thank You to Our Community!
A special thank you to the Families Love Travel Facebook community who helped with the research for this article on the 16 Best Family Hikes Near Denver! They are a group of like-minded families who love adventure and exploring through travel. Join the Facebook community and the Instagram community to connect with other families who love the unique experiences travel has to offer, whether by air, train, or RV. It is also a safe place to ask questions and gather travel-related information specific to families. We welcome you!
*Due to the COVID-19 pandemic, some of the attractions, accommodations, or things to do on this list may be closed. Please ensure availability before making your decision.
*This post may contain affiliate links that may earn us a small commission, at no additional cost to you. Affiliate links in no way inform the hotels, sights, products, or other recommendations included in our articles. All opinions and recommendations expressed here are compiled from submissions submitted by the generous members of our Families Who Love To Travel community and/or that of the attributed author.
READ NEXT: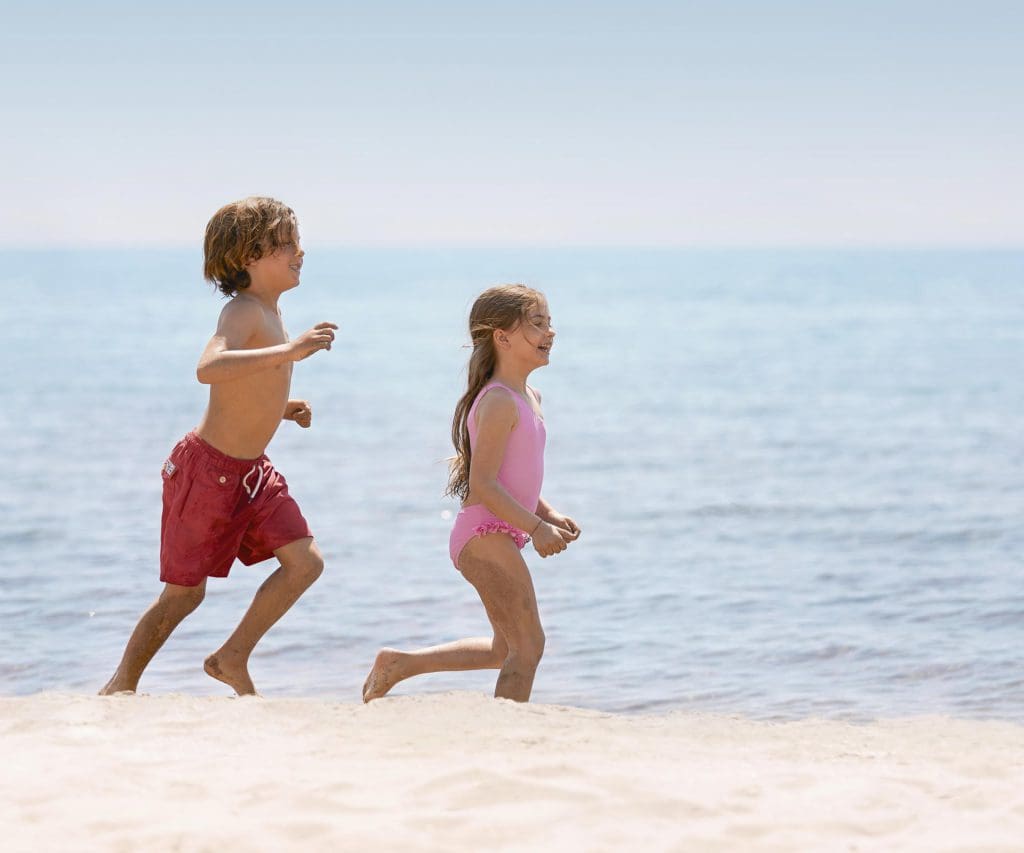 ​​From the sun-kissed beaches of Crete to the rugged terrain of Rhodes, these all-inclusive hotels...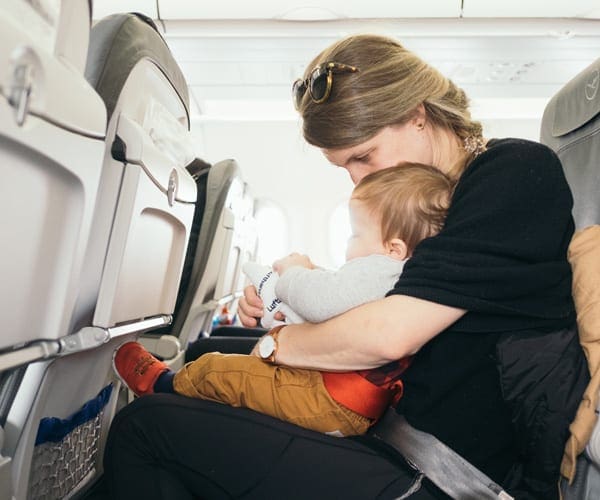 Families Who Love To Travel contributor Meghan Oaks provides her 10 best tips for your...