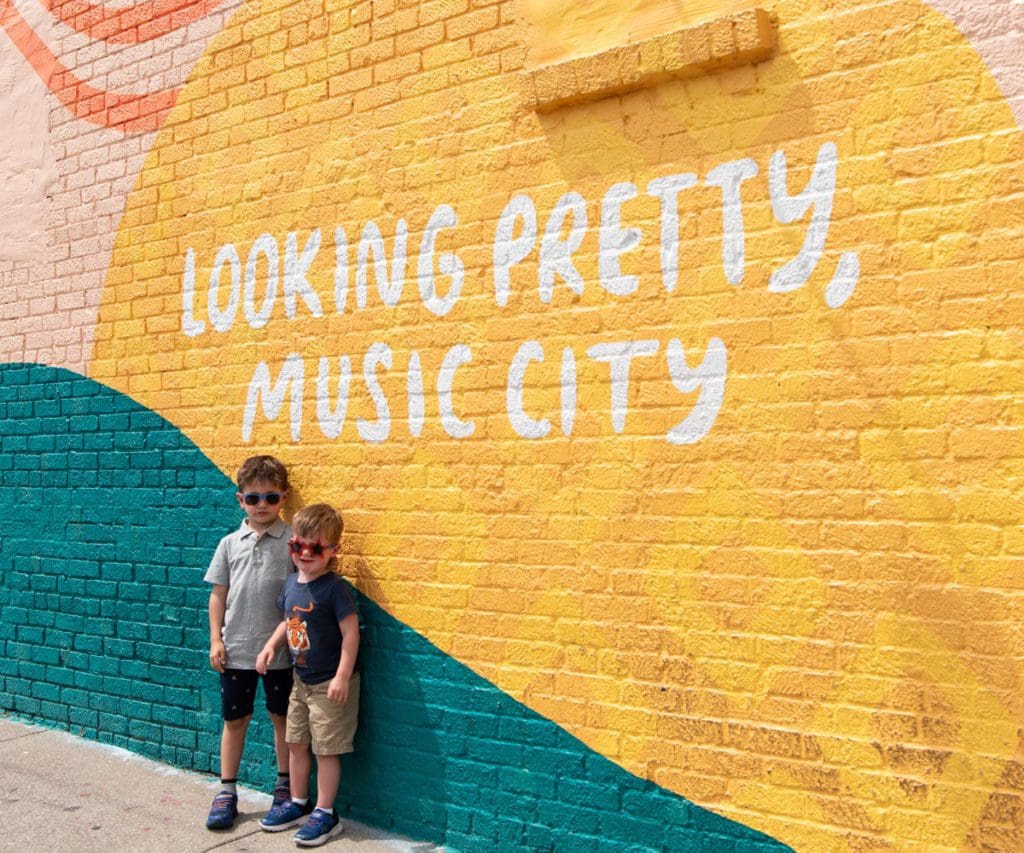 Families can expect an exciting vacation with these best things to do in Nashville with kids! Lovingly called Music City, this southern hub offers a range of family-friendly attractions and activities that will appeal to kids of all ages. Tap into your musical interests at destinations like the Grand Ole Opry or visit exciting animals at the Nashville Zoo. Then, appreciate the beauty of nature by visiting local parks. Have extra time on your hands? We also suggest a few nearby day trips. From young kids to teens in search of adventure, we've got you covered with the best things to do in Nashville kids. Finally, we've also included where to stay in Nashville as a family.
Best Indoor Things to Do in Nashville with Kids
Nashville has plenty of indoor things to do with kids, from visiting museums to seeing a live performance. Whether you have little kids or teens, be sure to add some of these attractions to your itinerary. Keep reading to find out the best things to do in Nashville with kids!
Look for discounted entries using the Nashville Sightseeing Pass. Get your pass here!
See Where Stars Are Born at Ryman Auditorium and Grand Ole Opry House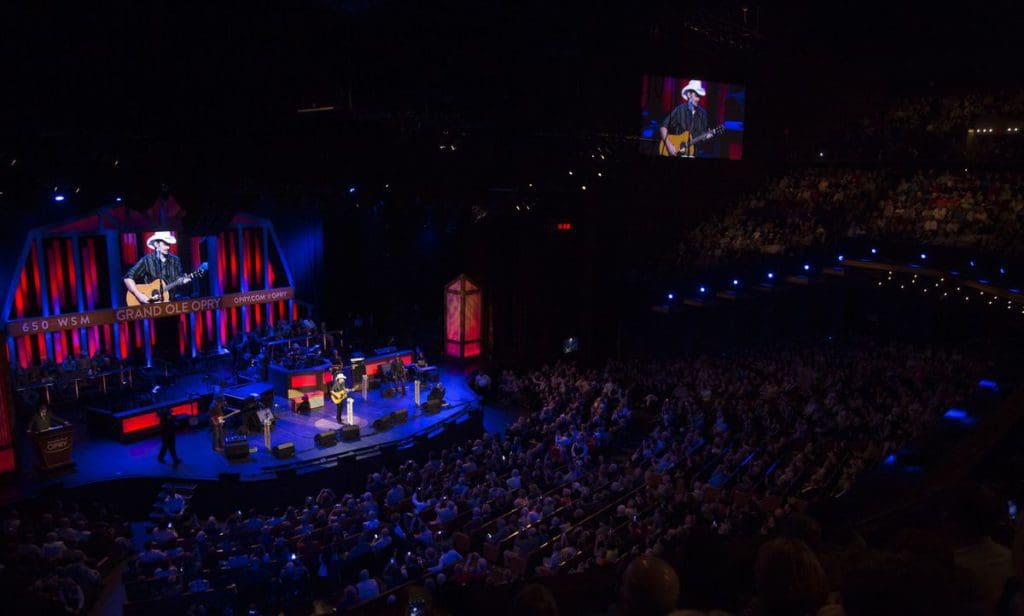 While parents may be more inclined to take in a show kid-free at Ryman Auditorium, any music lover can stop by to experience music history. This former home of the Grand Ole Opry offers self-guided tours to explore five star-studded exhibits, complete with artifacts, memorabilia, and clips from former shows. Families can even capture a moment on the famous stage and tap into their inner music star. No wonder this is one of the best things to do in Nashville with kids!
Slightly further out of downtown is the current Grand Ole Opry House. Backstage tours give families access to some of the biggest moments in music history. Get a behind-the-scenes look at what it takes to put on the weekly show that made country music famous so many decades ago.
Use Getyourguide.com to book a self guided tour of Ryman Auditorium or reserve a seat at the Grand Ole Opry House here!
Tour Hatch Show Print Shop
Adjacent to the Country Music Hall of Fame and Museum, Hatch Show Print has been a working letterpress print shop since 1879. Show and concert posters for the Ryman Auditorium and Grand Ole Opry are printed by hand in the shop, among other colorful custom works. Families can get up close to the process through a print shop tour, open almost every day of the year, and see beautiful posters of contemporary and historical concert posters, advertisements, and other works of art. Tours are limited in size; advanced booking is recommended if you want to experience one of the best Nashville things to do with kids.
Reserve this tour of Hatch Show Print Studio Tour & Country Music Hall of Fame through Viator today!
Enjoy a Fun Performance at Nashville Children's Theater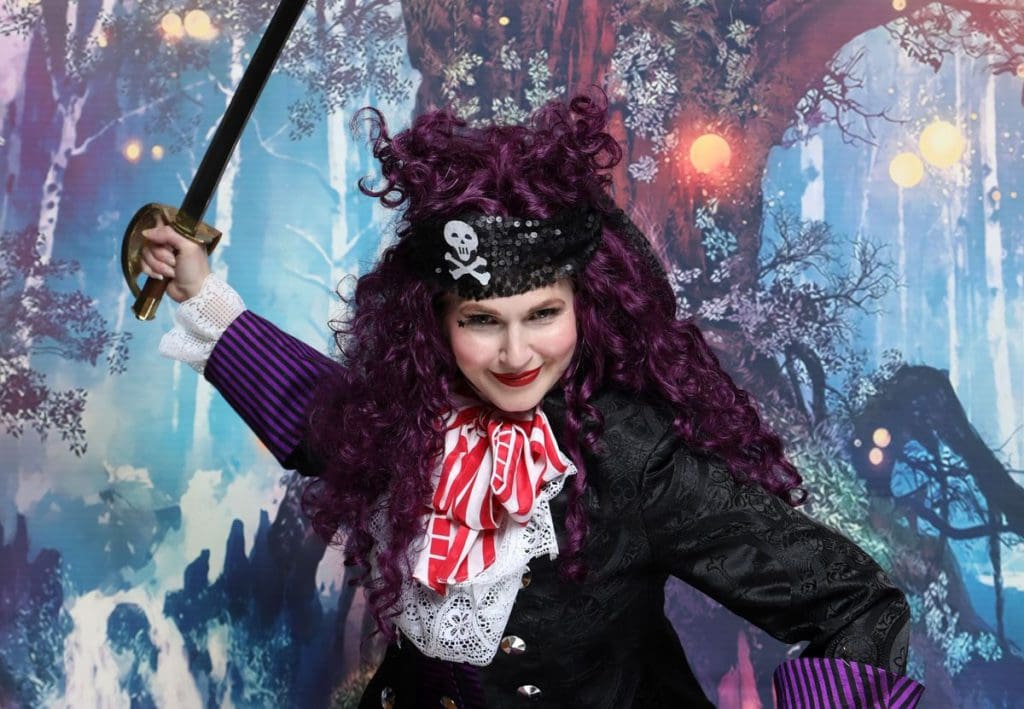 While some of the entertainment venues around Nashville are more geared toward parents, Nashville Children's Theatre promises a family-friendly space to take in a show. Located right outside of downtown Nashville, it's certainly one of the best things to do in Nashville with kids. Children will love seeing all their favorite shows come alive with catchy songs and dance moves! Past seasons have included titles like Peter Pan, Baby Shark, and SpongeBob: The Musical. In addition to fun performances that feature contemporary and classic characters, the theatre hosts drama camps in the winter and spring through the NCT Drama School. Families should purchase show tickets in advance online.
Best of Nashville City Tour on Double Decker Bus! Book your time at one of the best things to do in Nashville with kids through Viator today!
Visit a Kid-Friendly Nashville Museum
Spend your day indoors learning something new at one of these kid-friendly Nashville museums! Here are our suggestions for a few of the best Nashville things to do with kids.
Adventure Science Center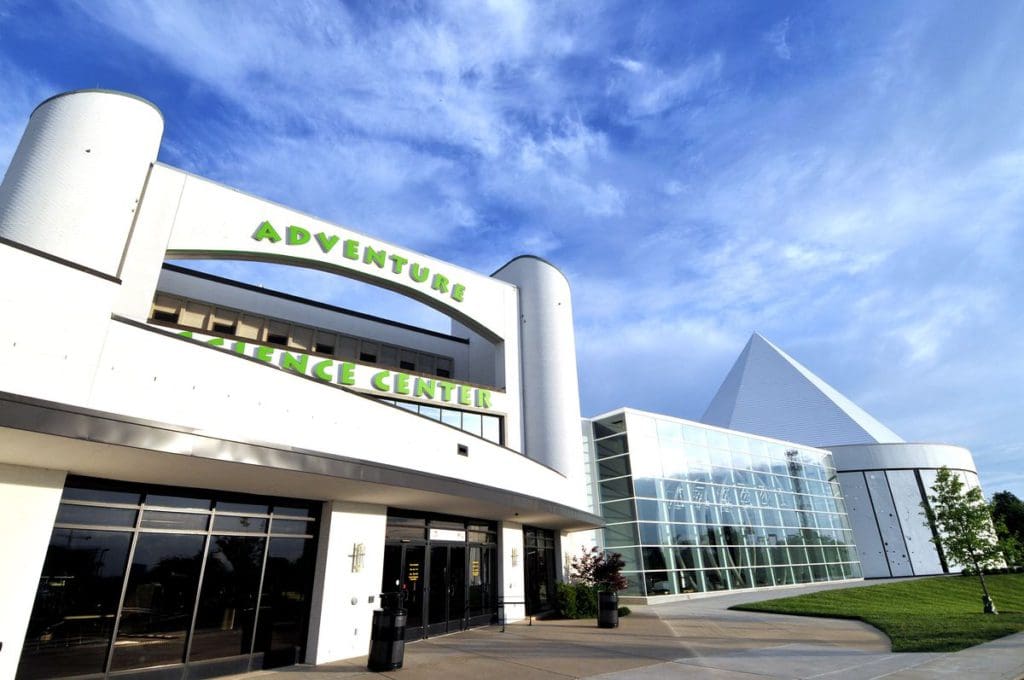 Adventure awaits at the Adventure Science Center! Across 44,000 square feet of space and more than 175 exhibits, families can immerse themselves in biology, astronomy, physics, earth science, energy, weather, sound, and space. Playscapes, displays, and exhibits designed for kids 5 and under offer the tiniest visitors space to explore. Not to mention the 75-foot tall Adventure Tower, featuring an observation deck! The flight simulator, STEAM activities, and Innovation Incubator will surely captivate older children. Live science demonstrations complement the ongoing exhibits. For an added fee, the state-of-the-art planetarium offers a range of planetarium shows, laser shows, and concerts. Adventure Science Center is open Thursdays through Mondays and is free for children under two.
Discover the best things to do in Nashville with kids at your own speed on this hop-on hop-off trolley bus tour through Getyourguide.com!
Madame Tussauds Wax Museum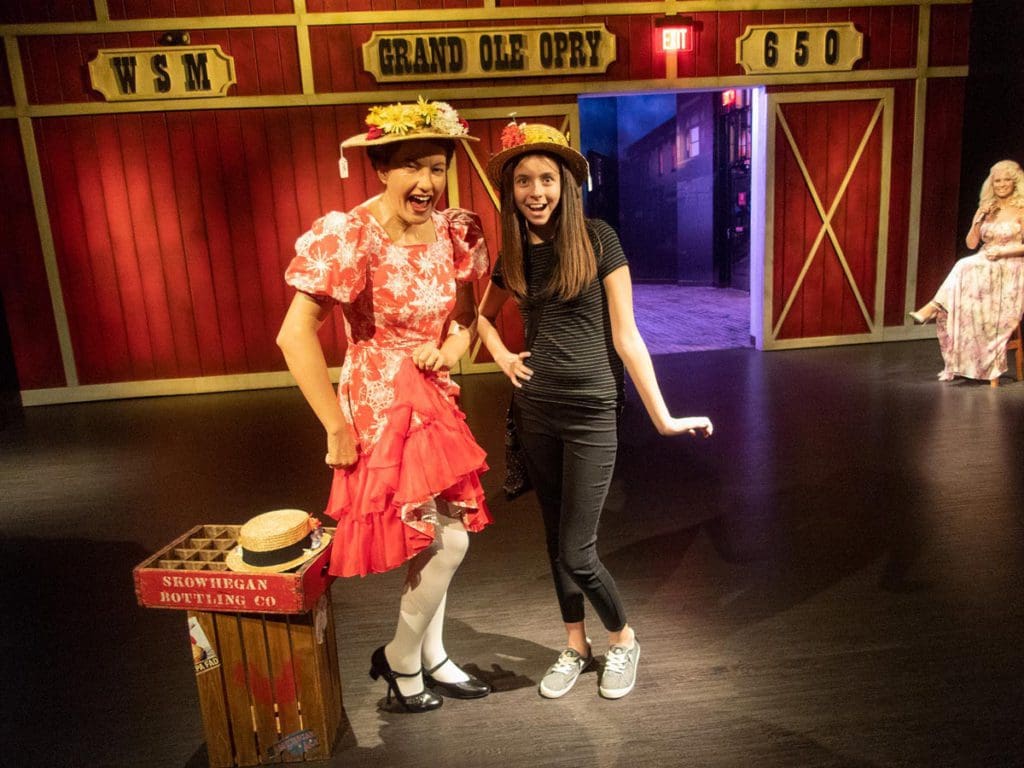 One of seven Madame Tussauds Wax Museum in the United States, the Nashville location emphasizes connecting visitors with life-like statues of some of the greatest musical icons from the past century. Located near the Grand Ole Opry, it's perfect to add to your music-themed Nashville family itinerary. Step into a recording studio with Elvis, rock out with Ozzy Osbourne, dance and sing with Taylor Swift or hang out backstage with country royalty. It's all possible at Madame Tussauds! To guarantee entry during your desired date, book tickets in advance.
And if you get hungry before or after your visit, check out the Aquarium Restaurant next door to dine under the sea! Certainly, the Madame Tussauds Wax Museum is one of the best things to do in Nashville with kids!
Book your ticket to Madame Tussauds in Nashville with Getyourguide.com here!
Best Outdoor Activities in Nashville for Kids
Families who want to enjoy the great outdoors in Nashville will love these things to do with kids. Here are our top picks for things to do in Nashville with kids!
Say Hi to Furry Friends at Nashville Zoo at Grassmere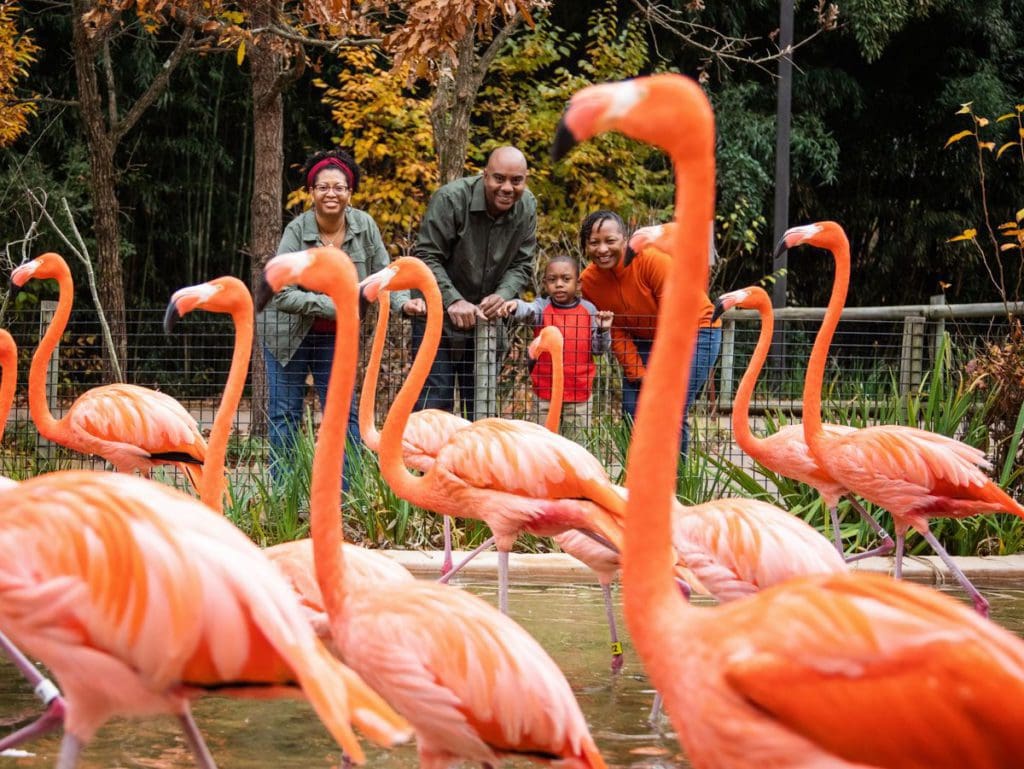 The Nashville Zoo at Grassmere is open almost every day of the year. With nearly 3,000 animals across 350 species, it's a must for any animal enthusiast visiting Nashville! Whether you love amphibians, mammals, or arthropods, the zoo has a combination of habitats to explore. Plus, daily expert talks about some of your favorite creatures, including some animal shows! Up for more fun? Check out the attractions including a carousel, zip line, and train, and grab a bite at one of several eateries. For true animal enthusiasts, the backstage pass gives families behind-the-scenes access to areas across the zoo. Ticket prices vary by day, and children under two are free.
Explore the City of Nashville Tour by Golf Cart! Reserve through Viator here!
Explore Centennial Park and the Parthenon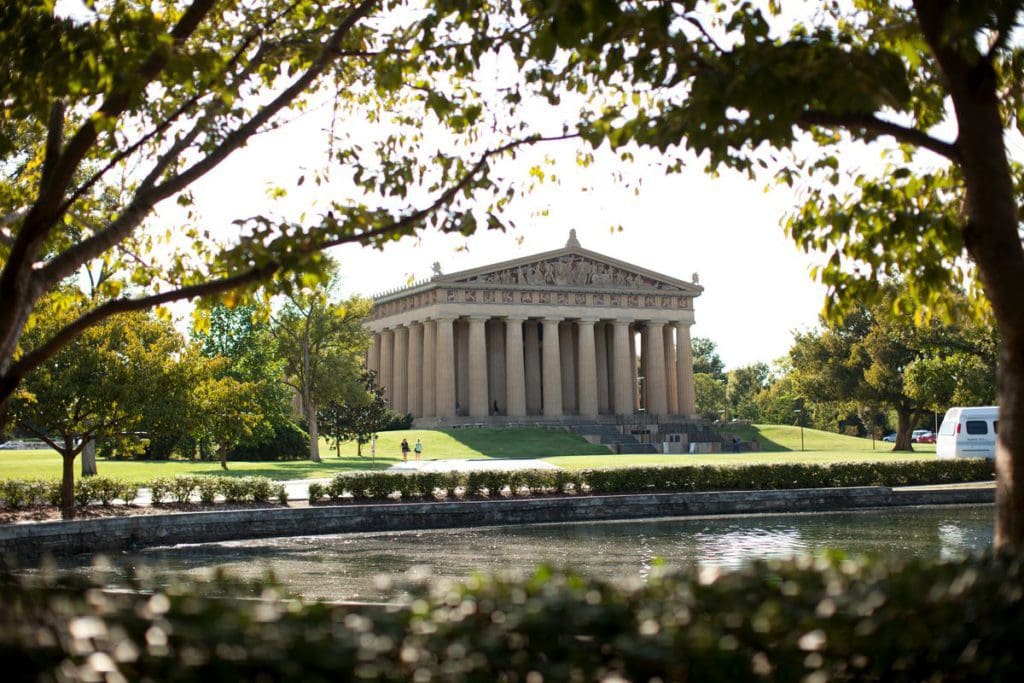 Since the 1930s, the Nashville Parthenon has served as the world's only exact-size and detailed replica of the original temple in Athens, Greece; the building plays off another Nashville nickname "Athens of the South." The permanent collection inside includes 14 casts of the original Parthenon marbles that were purchased in the 1920s from the Victoria and Albert Museum in London. But it's the outside that first captivates families, including the surrounding Centennial Park. Aside from the Parthenon, the park features a walking trail, Lake Watauga, gardens, monuments, and centers for music and other public activities across 132 acres of land. Certainly, this is one of the best Nashville things to do with kids.
Reserve this Nashville Trolley Night Tour through Getyourguide.com which stops at the Parthenon.
Wander around Cumberland Park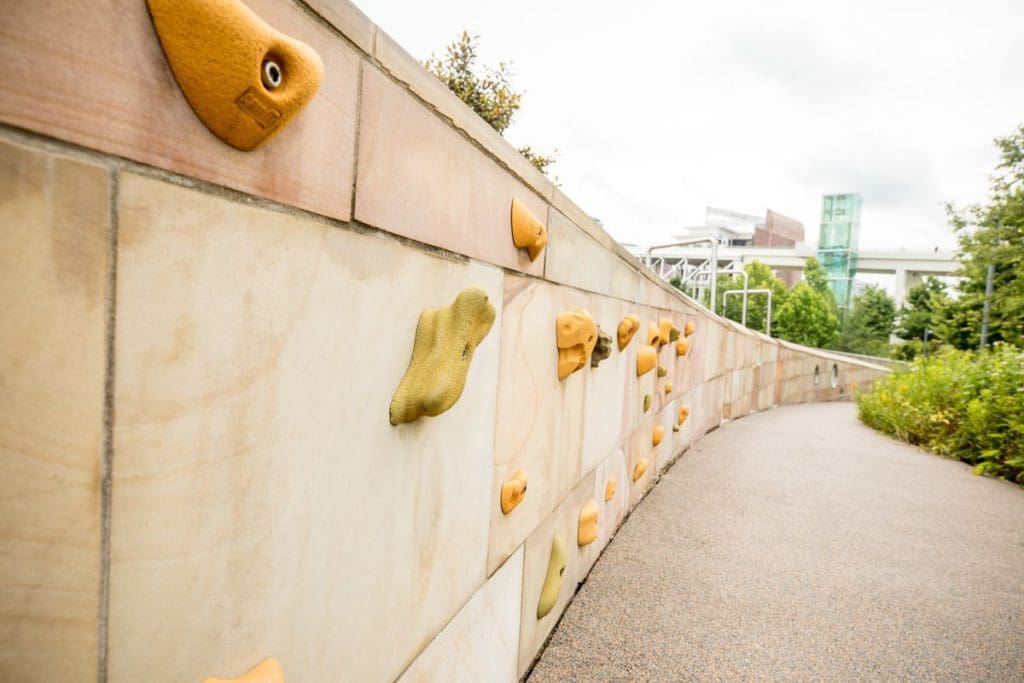 Families looking for the best outdoor things to do in Nashville with kids can visit Cumberland Park. With 6.5 acres of fun alongside the Cumberland River, the public park features a play area with sand play, a bouncing pad, a maze, and a splash pad. It's the perfect place to relax as a family and let kids run around too. A climbing wall and nature trail provide other activities for young explorers. The park is open from dawn until late at night, and the spray grounds are available during the summer through Labor Day.
Embark on a Puppet City Tours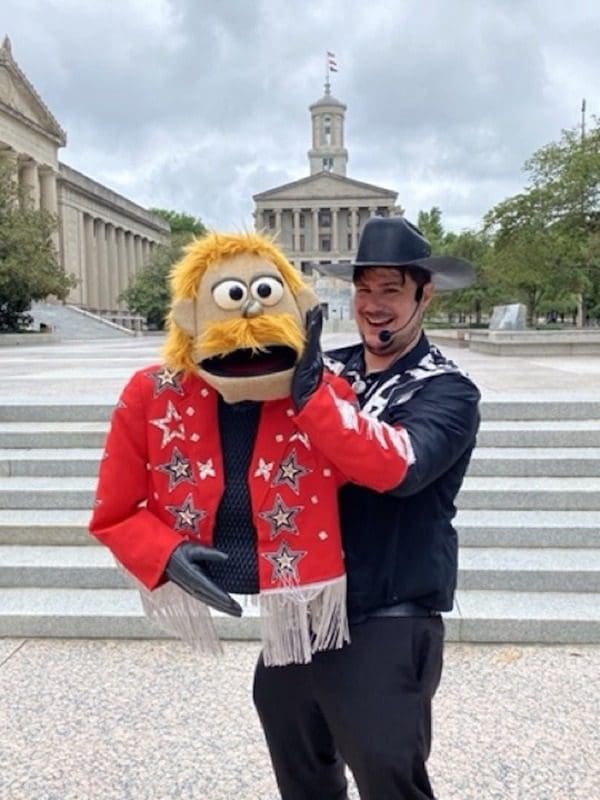 Whether your children are into music, animals, or history, a tour of Nashville's iconic sites is sure to be a hit! And what better way to see the city than on a puppet tour? Puppet City Tours Nashville offers hour-long walking tours for families with children of all ages. This family-friendly tour features larger-than-life puppets that come alive right before your eyes, telling stories and making jokes along the way. Your kids will be captivated by the vibrant characters and scenery as you stroll through downtown Nashville, learning about the city's history and culture. Plus, there will be plenty of opportunities to take photos with the puppets! This is a great activity for kids of all ages, and it's a fantastic way to introduce them to the wonderful world of puppetry.
Visit the Cheekwood Estate and Gardens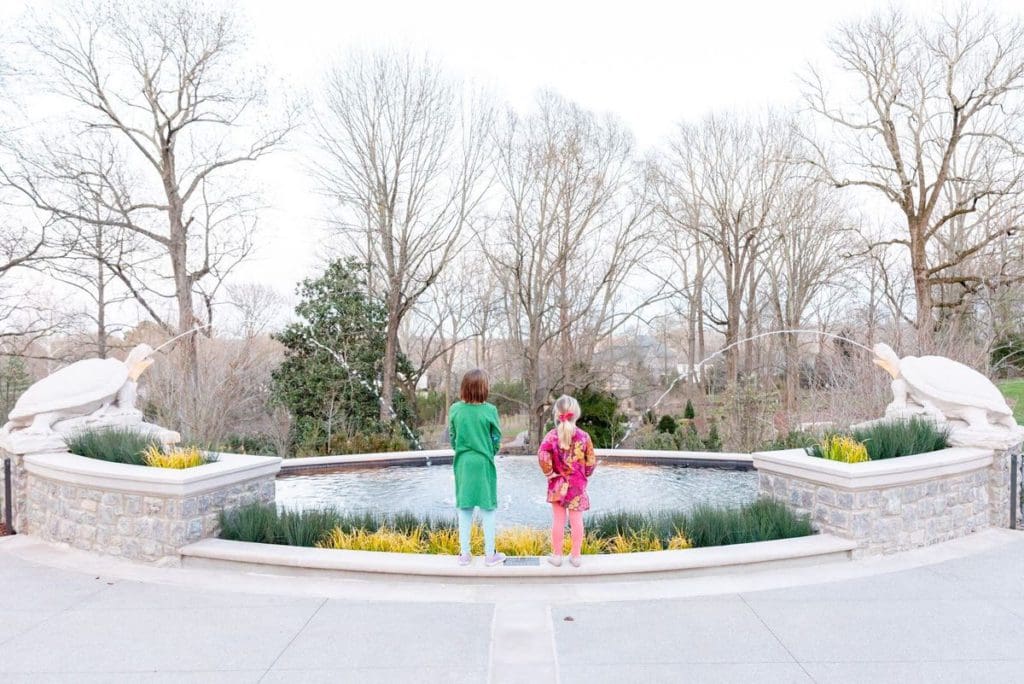 Once a private family estate, Cheekwood Estate and Gardens now provides families an opportunity to explore 55 acres of botanical gardens. This arboretum also hosts a museum on-site. The 1.5-mile-long sculpture trail will surely capture families' attention, while the 13 distinct gardens will provide varied vistas to roam. For example, train aficionados will love the TRAINS! Exhibit with trains running through tunnels, around corners, and across bridges among the greenery, as well as playing on an adjacent playscape. Timed-entry tickets are recommended in advance, and you can choose to visit the gardens only or add on mansion access to explore the art exhibitions. Cheekwood is closed on Mondays.
Book the Taste of Nashville Food & Sightseeing Tour with Viator here!
Take a Tour of Broadway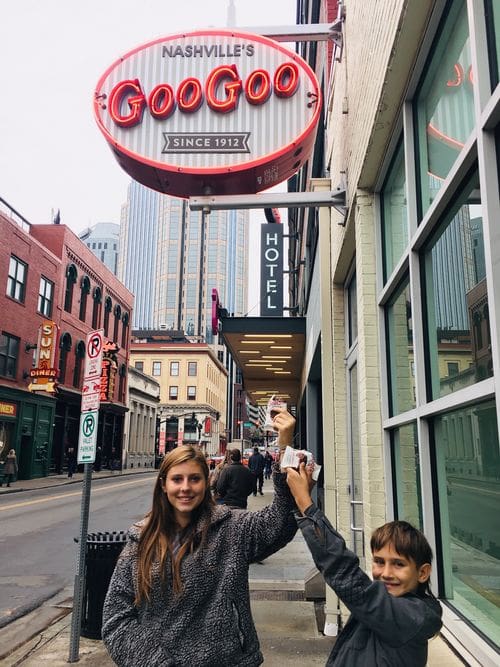 Walking up and down Lower Broadway can be an experience all itself, as the historic district is a central place for music venues and tourist attractions. During the day, families can pop into music venues, shops, and restaurants as they venture along the main drag. Need a quick fuel up during your exploration? Mike's Ice Cream and Goo Goo Cluster provide kid-friendly treats. If you're interested in checking out a music venue, most are family-friendly before evening. Wildhorse Saloon is one of the bigger venues, which serves food and an opportunity for line dancing alongside your music.
And if you're looking for some exploration on the move, families can jump on the Old Town Trolley Tour, which starts and ends on Broadway. So many of the best Nashville things to do with kids happen on Lower Broadway!
Reserve this Nashville Hop On Hop Off Trolley Tour through Viator today!
Plan a Family-Friendly Day Trip
Want to leave Nashville for the day? There are lots of kid-friendly destinations nearby for a family getaway! Stay tuned to learn about the best day trips from Nashville for families!
Mammoth Cave National Park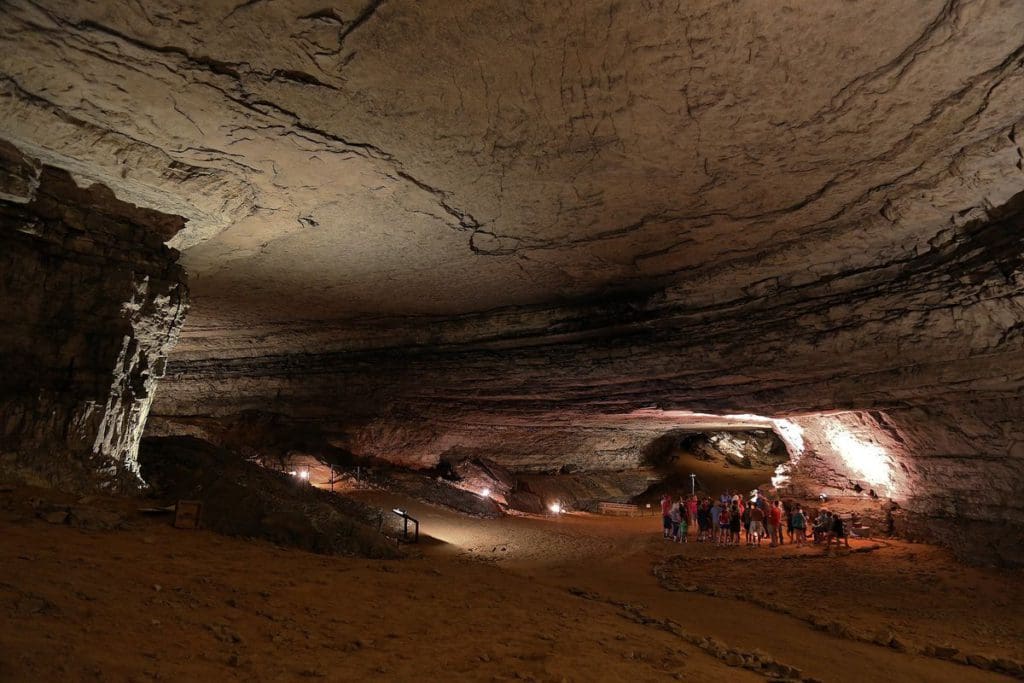 Just over 90 minutes from Nashville, Mammoth Cave connects families to the world's longest known cave system in neighboring Kentucky. Here, you can descend into thousands of years of human history, from wartime efforts to slavery. Tour routes and times change with the season. However, to go inside the caves, families must book a tour. There are several options to choose from, including short and long walking tours, wheelchair-accessible tours, and evening lantern tours, so pick what works best for your family's unique needs. Outside of the cave tours, other ranger-led programs include ranger talks, junior ranger activities, and trail walks. Mammoth Cave National Park is open daily.
Look here for top recommended homes through VRBO near Mammoth Cave!
Fall Creek Falls State Park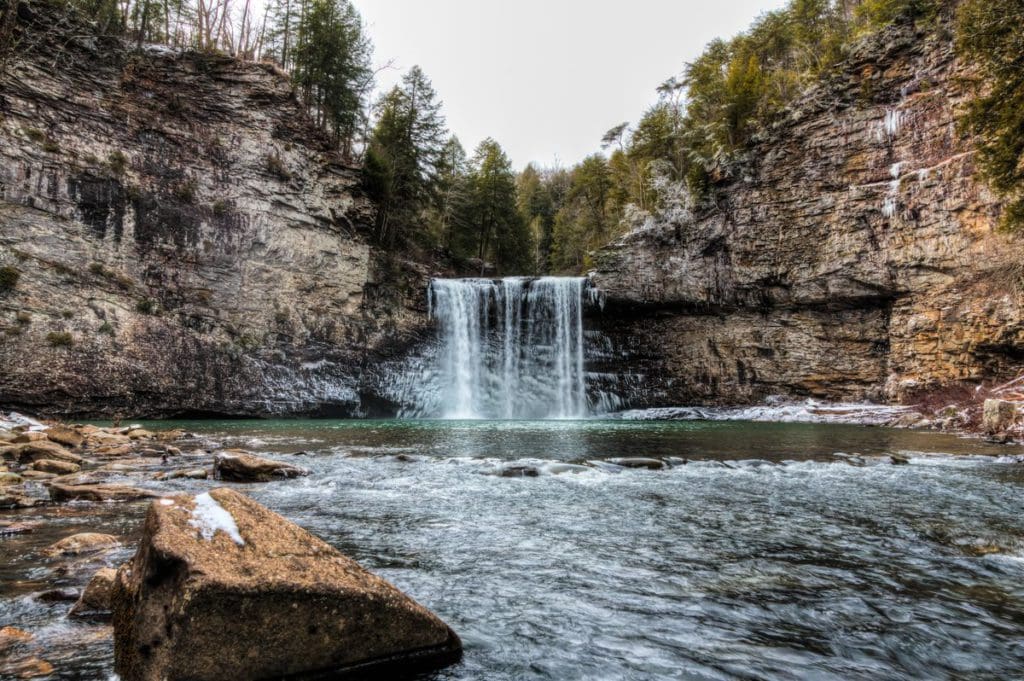 Two hours outside of Nashville is Fall Creek Falls State Park, featuring the namesake Falls Creek Falls, one of the highest waterfalls in the eastern United States. Families can hike the 3.4-mile roundtrip to the falls or meander other parts of the 56-miles worth of trails in this popular park. Additional activities include swimming, mountain biking, boating, and attending a program at the nature center. Kids ages four and up can also try their climbing and zip-lining skills at the Canopy Challenge Course, which features more than 70 obstacles. While there are cabins and campsites if you want to stay longer, most trails and activities are open daily for day-trippers, some as early as dawn.
Looking for a stay near Falls Creek Falls State Park? Try VRBO!
Stones River National Battlefield
American Civil War and history buffs will love a visit to Stones River National Battlefield Park, a key battle site that gave important military and political gains to the Union. Around thirty minutes outside of downtown Nashville, it's surely one of the best day trips from Nashville for families. Some of the popular places to visit include the remnants of Fortress Rosecrans, the largest enclosed earth fort from the Civil War, and Hazen's Brigade Monument. Erected in 1863, it's the oldest American Civil War monument still standing in its original site. For a deeper look at this historic site, park rangers and volunteers provide talks, walks, tours and reenactments.
Note: The park is open almost every day of the year and is free to enter.
Need a larger place to stay near Stones River National Battlefield Park? Look for homes through VRBO!
Radnor Lake State Park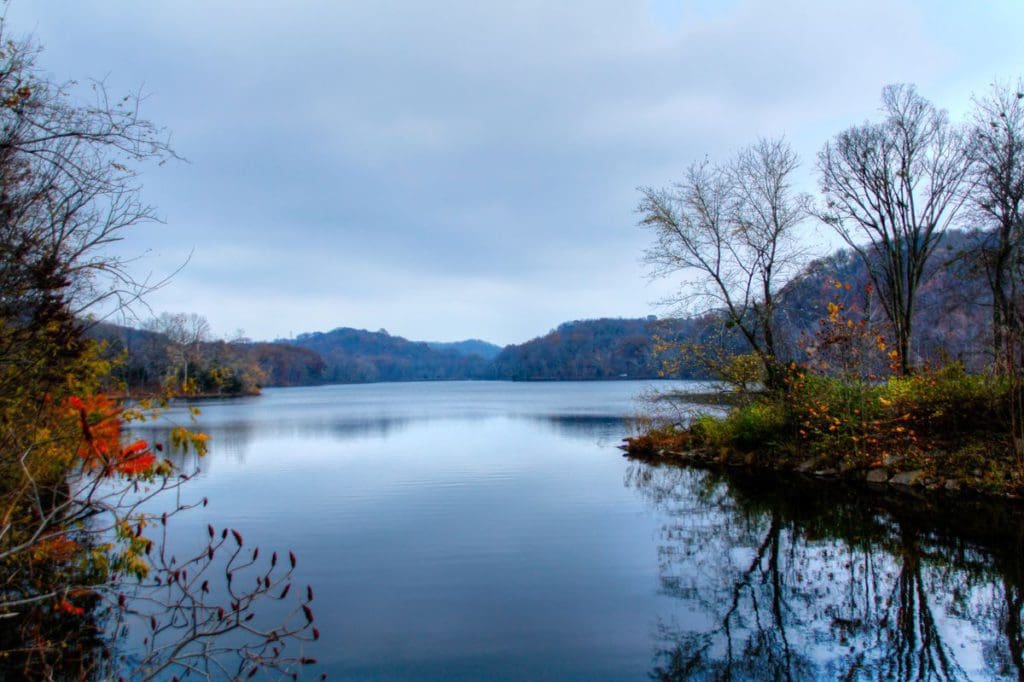 Escape the hustle and bustle of Nashville at Radnor Lake State Park. Located south of downtown, this nature-oriented destination is only 20 minutes from downtown Nashville, but it feels a world away. Not to mention, it is one of the best things to do near Nashville with kids. Families can make a day of nature exploration across 7.75 miles of trails in the park, along with water-based activities. Visitors can observe owls, herons, and waterfowl as well as many species of amphibians, reptiles, and mammals such as mink and otter. Ranger-led activities include on-water exploration through canoe floats and land exploration ranging from wildflower walks to evening hikes.
Lucky Ladd Farms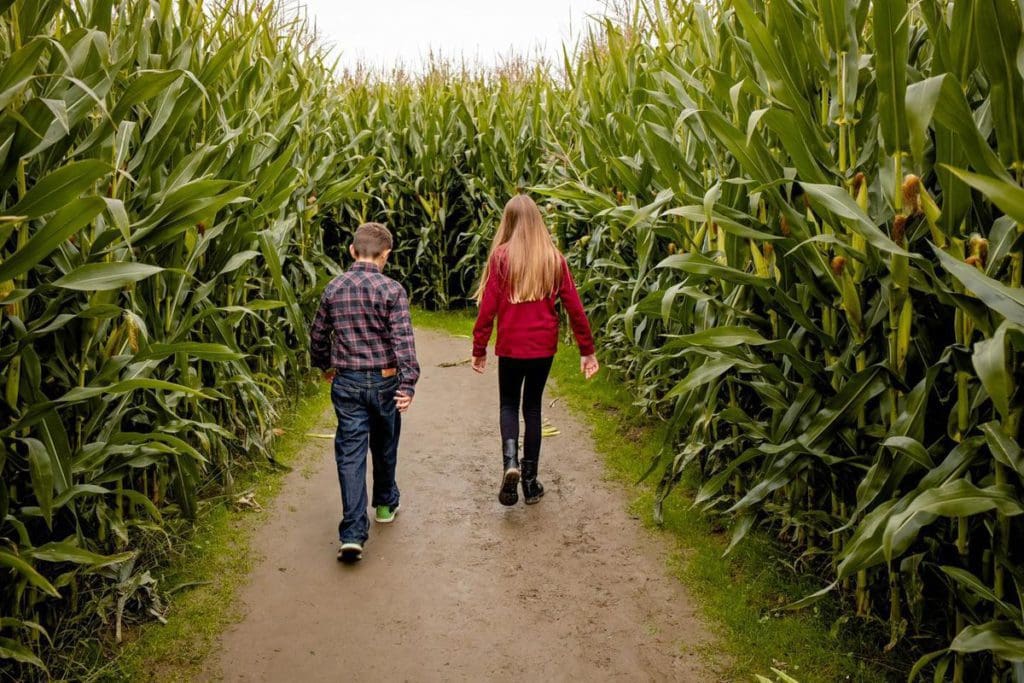 From spring through fall, Lucky Ladd Farms boasts Tennessee's largest petting farm and a 60-acre fun park featuring activities for the whole family. Kids can get up close with their favorite animals at the petting zoo, pony rides, and cow milking. Then, when they want more fun, try the ropes maze, tire swings, playground, and obstacle course. Looking for nature? They have that too with the cedar-glaze trails, fantastic for a short family hike. Seasonal activities – from berry picking to pumpkin patches and hayrides – make visiting during any season special. Ticket pricing varies per day, with reduced pricing if reserved in advance; children under two are free.
Where to Stay in Nashville with Kids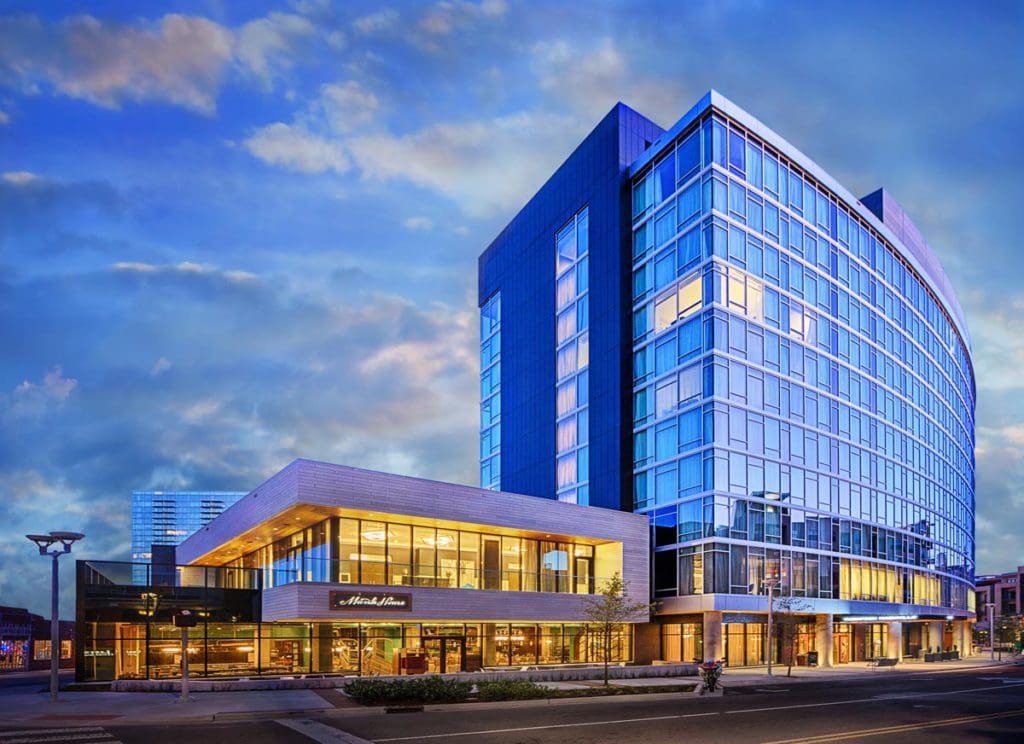 With so much to do, families will want a perfect home base for their Nashville trip. Stay in downtown Nashville just steps away from the best attractions at the JW Marriott Nashville or Hilton Nashville Downtown. Or, take in Nashville's up-and-coming art scene by staying at the Thompson Nashville in The Gulch. For more advice on where to stay in Nashville with kids, check out the best Nashville hotels for families. They offer a range of benefits, from walkable access to the key sites to family-friendly pools and even a waterpark. After checking out some of the best things to do in Nashville with kids, you'll love resting your head at one of these hotels!
Find out more places to stay on our list of Best Nashville Hotels For Families.
Looking for more room? Book a home in Nashville through Vrbo!
Enjoy Music City!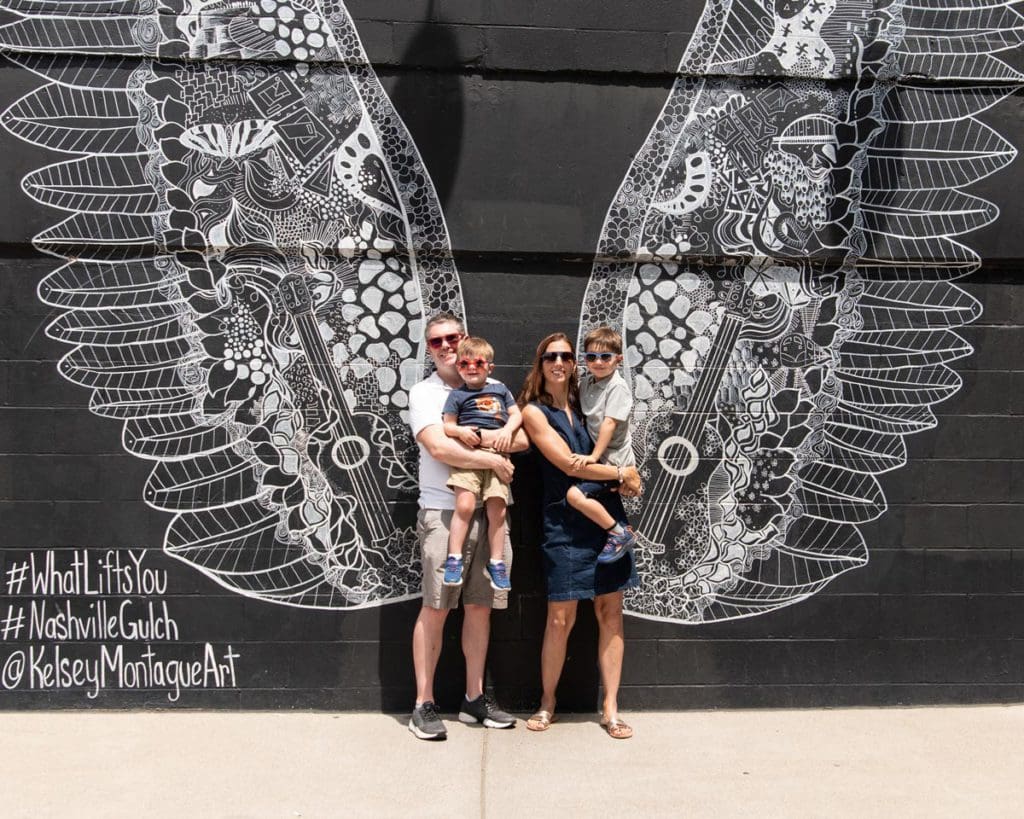 We hope this list of the Best Things To Do In Nashville With Kids gives you plenty of ideas for a fantastic family vacation! There are so many family-friendly attractions to choose from; you're sure to create the perfect getaway for you and your crew! Enjoy Nashville with your kids!
*Due to the COVID-19 pandemic, some of the attractions, accommodations, or things to do on this list may be closed. Please ensure availability before making your decision.
*This post may contain affiliate links that may earn us a small commission, at no additional cost to you. Affiliate links in no way inform the hotels, sights, products, or other recommendations included in our articles. All opinions and recommendations expressed here are compiled from submissions submitted by the generous members of our Families Who Love To Travel community.
READ NEXT: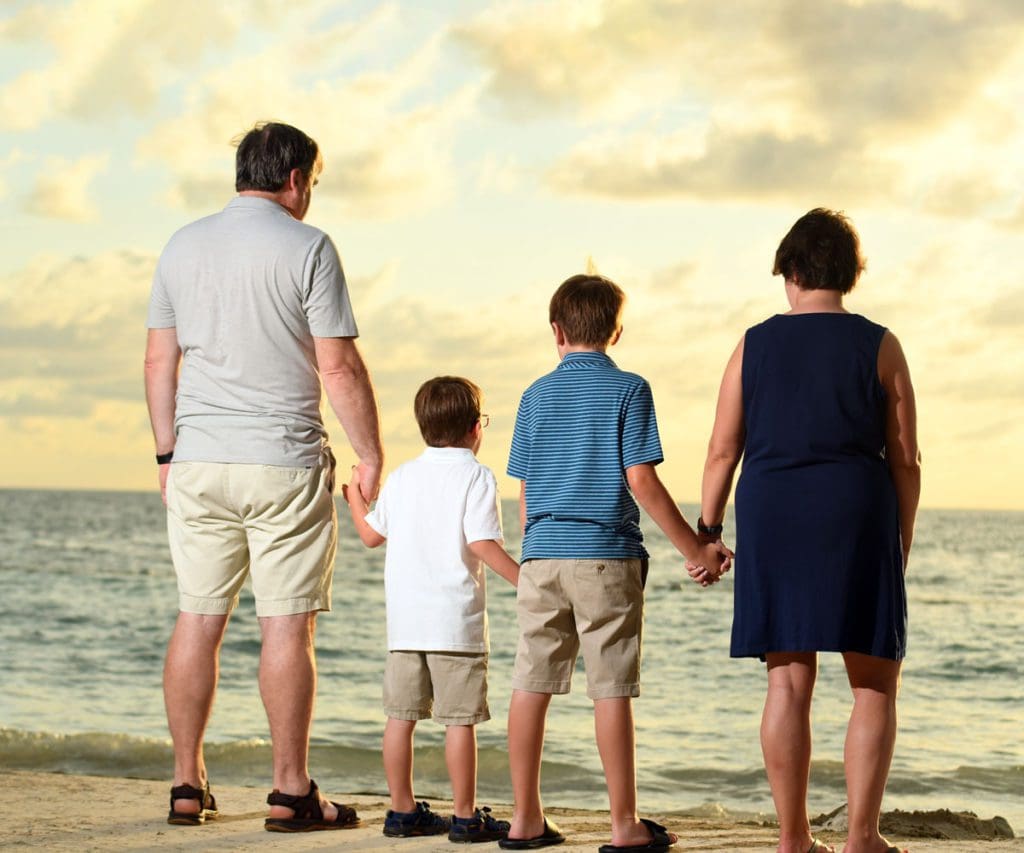 If you're looking for fun in the sun and so much more, plan your next...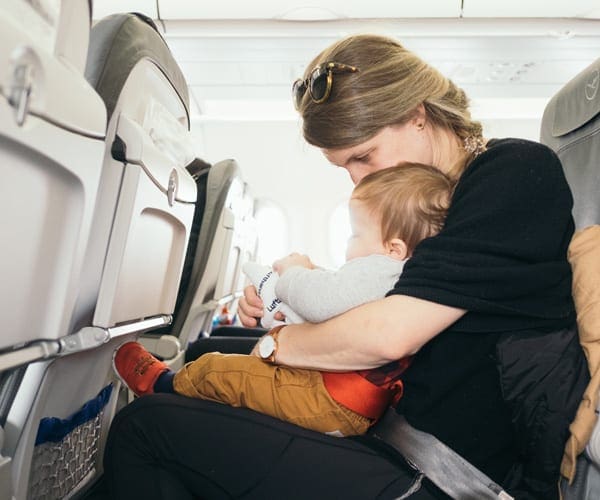 Families Who Love To Travel contributor Meghan Oaks provides her 10 best tips for your...