This perfect Morocco itinerary is a wonderful resource for families planning an adventure to North Africa. Of course, there are many reasons to visit Morocco, but one of the top ones is the incredible mix of culture and geography. Tangier is a good place to pick up Moroccan spices, while Marrakech and Fez offer plenty of opportunities to explore medieval architecture and old medinas. With a few more days at your disposal, you could also explore the Atlas Mountains or enjoy a relaxing beach vacation in Rabat or Casablanca.
Modeled off my trip to Morocco, this article is intended to give you an idea of what to expect when visiting with kids. Hopefully, this will also serve as a helpful guide on your family trip there! In addition to various attractions, I've also included some hotel suggestions. Keep reading for a Perfect Morocco Itinerary for Families!
Day 1: Fly into Casablanca, Drive Straight To Fez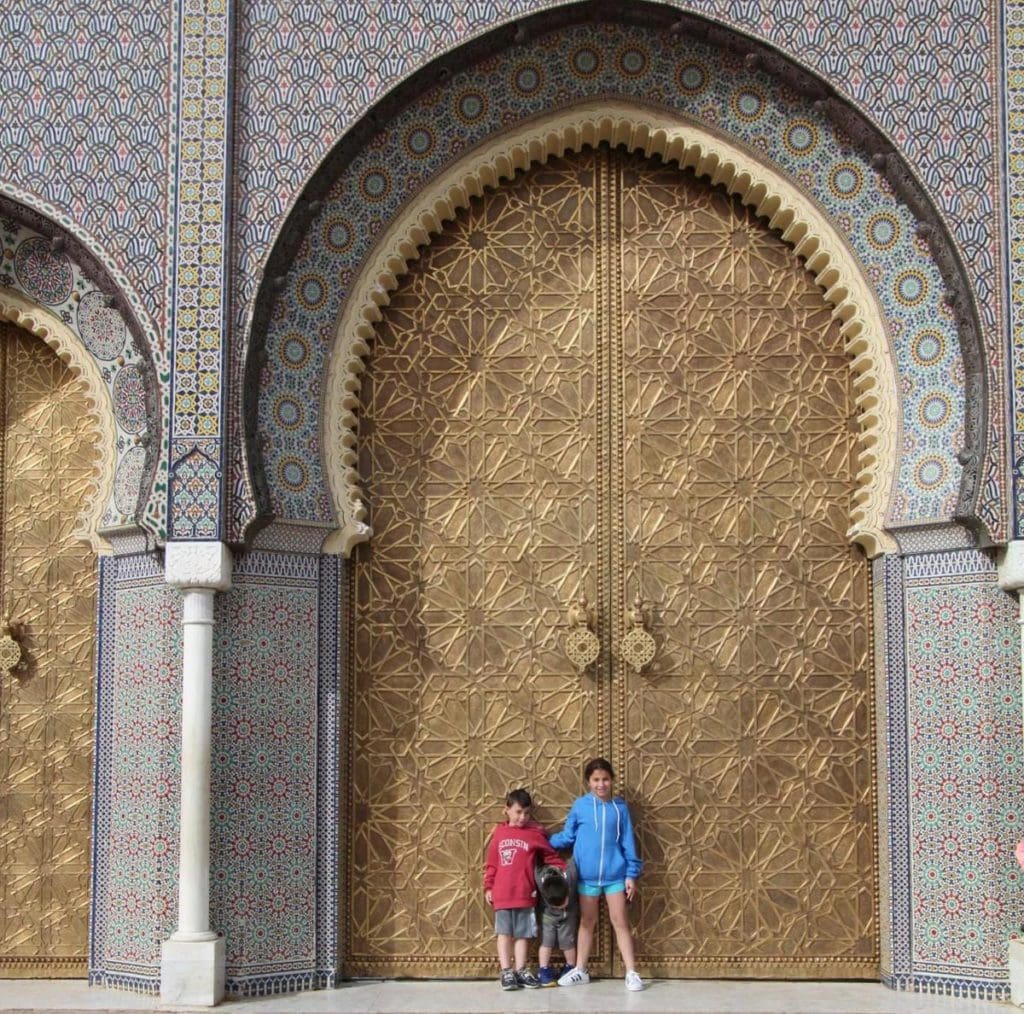 On the first day of my perfect Morocco itinerary for families, we landed in Casablanca. Then, we drove straight to Fez, one of the most fascinating cities in Morocco. Here, you'll find plenty of entertainment for kids and adults alike on Main Street, lined with cafés, shops, and museums. Fez is also home to a complex network of trading routes and it was also an important stop on the Silk Road. To take in more of this history, my family visited the Dar al-Makhzen (the Royal Palace in Fez), aka one of the most beautiful buildings in Morocco!
Visible from throughout the city, the complex is home to the King, who uses it for official ceremonies. Though you can't go inside without an official invitation, it's a wonderful place to see intricate woodwork and tilework from afar. After our stop at the palace, we took a private tour of The Medina of Fez, a historic section of the city complete with winding alleyways, grand bazaars, mosques, and palaces. You can explore narrow lanes, markets, monuments, mosques, and temples when you walk around. Fez also showcases several leather tanneries, aka leather producers. You can explore them with your kids at the Leather Souq, otherwise known as the bazaar.
Choose a highly rated Medina of Fez Tour here with Viator!
Where We Stayed In Fez With Kids
Need somewhere to stay in Fez with kids? During our vacation, we booked a room at the Palais Sheherazade & Spa, located within the city's walled medina. Not only was the location perfect, but there's a lot for kids, plus a spa for parents to relax. Certainly, this is a great option as you plan your 8 days in Morocco itinerary with kids!
Day 2: Poterie de Fez, Midelt, Azawad Luxury Desert Camp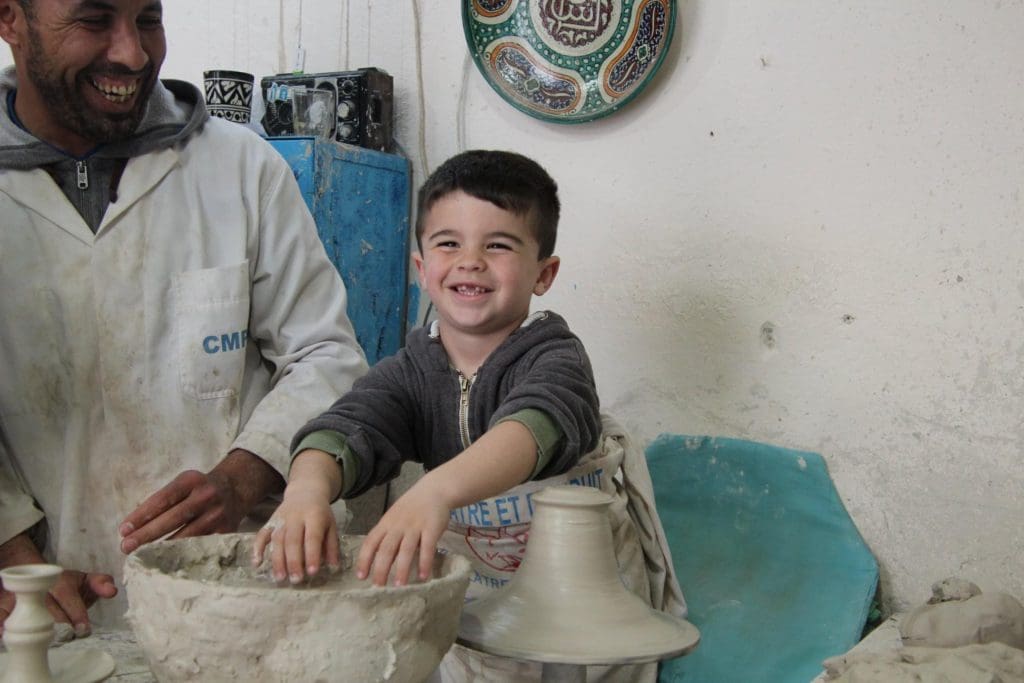 Fez is also home to one of the most iconic pottery studios in Morocco, the Poterie de Fez. Dating back to 1367, this UNESCO World Heritage Site has since evolved into one of the county's biggest exports. To learn how to create Moroccan pottery and mosaics, my kids received some exciting hands-on experience. Certainly, this is one of the best Morocco vacation ideas for a family vacation. Next on our perfect Morocco itinerary for families, we traveled to Midelt, a town in the foothills of the Atlas Mountains.
During the drive, we visited the cedar forest and saw a variety of Barbary macaques, an old-world monkey species. We stopped in Midelt, then crossed the High Atlas Mountains to descend into the Ziv Valley, passing sheep, goats, and Berber shepherds along the way. After a long drive, we arrived before sunset and rode camels to the Azawad Luxury Desert Camp. Once we ate dinner, my family enjoyed watching a show with Moroccan music and dancing!
Reserve and pay later with Viator! Research Atlas Mountains Tours and Tickets here!
Where We Stayed In The Sahara Desert With Kids
Azawad Luxury Desert Camp is a luxury camp in Morocco's Sahara Desert that provides traditional, authentic experiences in a serene, natural setting. Along with their desert and mountain safaris, they offer the chance to experience camel riding under the sunset. They also provide sumptuous, yet simple meals cooked over an open fire by their friendly staff. While planning your Morocco trip itinerary for families, I highly recommend prioritizing this stop!
Looking for more adventures like Morocco? Check out our list of Best Spring Break Destinations Around the World that Families Will Love!
Day 3: Drive To Riad Azawad
On the third day of our perfect Morocco itinerary for families, we woke up and let kids play in the sand dunes. Thanks to the staff at the camp, they received sleds, which they could use to slide down them. From the camp, we set off for Riad Azawad, a luxury hotel in Merzouga.
However, as we traveled through the desert on the way, we stopped to drink tea with a Bedouin family, a type of nomadic tribe inhabiting the deserts of North Africa. We also saw how the French used to make mascara in the desert, which was a fascinating experience. Once we reached Riad Azawad, we checked in and got settled. My kids loved renting ATVs and buggies to ride around on the sand dunes. To top our day off, we took a dip in the pool back at the hotel. This is sure to become a favorite of the 8 days in Morocco itinerary with kids!
Book this Merzouga one hour Adventure Tour with Sahara ATV Quad Adventures through Viator!
Where We Stayed In Merzouga With Kids
Riad Azawad is a luxury boutique hotel located within a four-story house. While quaint, we found it a lovely place to stay with our kids. Alongside complimentary breakfast, it has a courtyard with a pool, rooftop terrace with views of the Atlas Mountains, and an on-site restaurant. Certainly, those planning a Morocco trip itinerary for families will adore this overnight, as well as find it a refreshing experience in the desert!
Day 4: Camel Rides & Sunsets from the Sand Dunes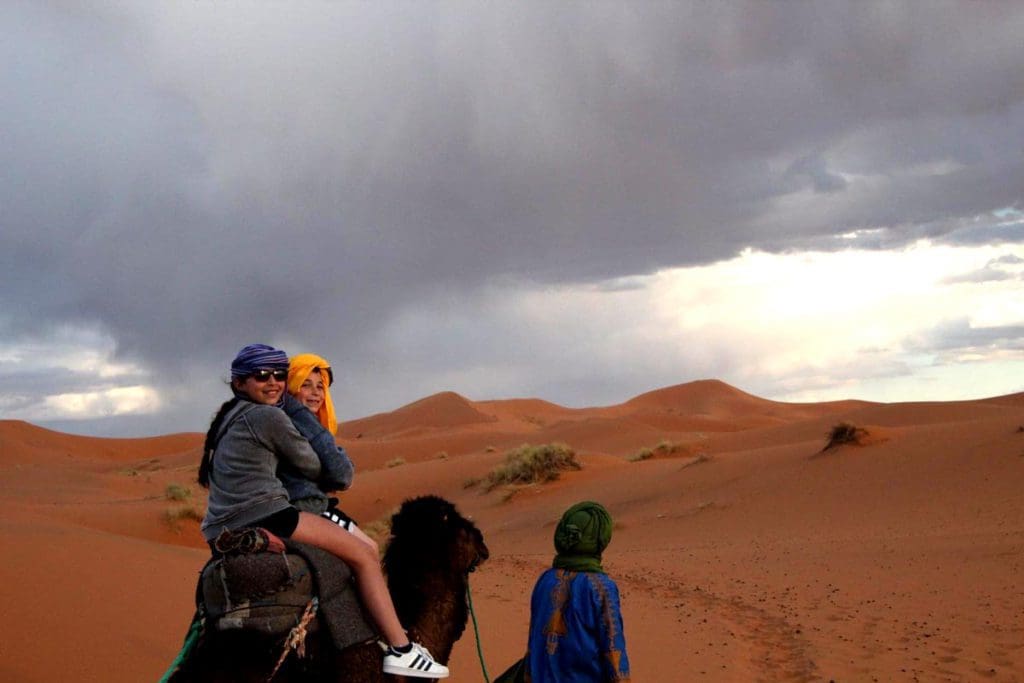 Stunning sunrises and sunsets are Morocco's specialty, so on the fourth day of our perfect Morocco itinerary for families, we woke up early to take a camel ride through the desert and watch the sunrise from the sand dunes. Once we ate breakfast, we departed for a drive through the desert to visit the Gnawa Music Association in the village of Khamlia. This cultural initiative strives to revive the traditional Gnawa music in Morocco, welcoming guests to experience the magic of Moroccan culture.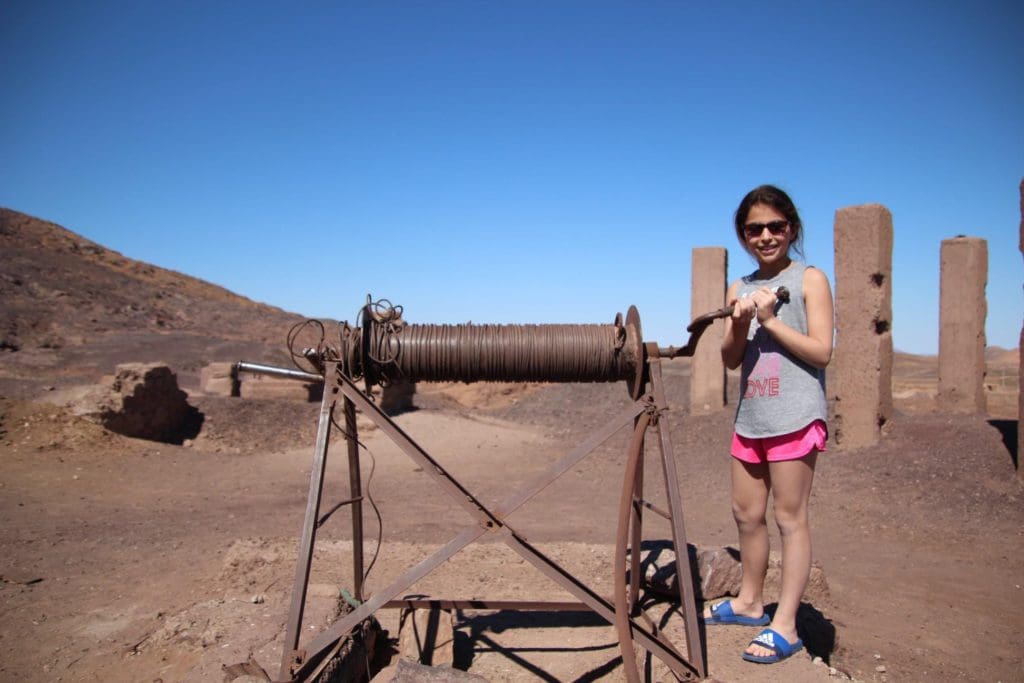 The music, with drums, kettle drums, flutes, and tambourines, is often associated with trance and healing rituals, but it can also be used to accompany weddings or other celebrations. Back on the road, we headed to Tamnougalt, a small village and meeting point for caravans traveling through the desert. At Tamnougalt Kabash, one of the most important archeological sites in Morocco, we enjoyed views of ruins, date palms, and the river valley. As you search for Morocco vacation ideas for a family vacation, make sure you add Tamnougalt Kabash to your list!
Where We Stayed Near Tamnougalt With Kids
Near Tamnougalt, we booked a stay at the Ecolodge Bab Oued Maroc Oasis. Surrounded by beautiful gardens, this eco-friendly oasis features a heated outdoor pool, alongside a hammam. Plus, seven different bungalow-style lodges to choose from. This was definitely a highlight of our perfect Morocco itinerary for families!
Want to learn more about Morocco and other fun destinations in North Africa or the Middle East? Read our list of the Best Weekend Getaways From Dubai For Families!
Day 5: Drive to Marrakesh, Medina, Jemaa El-Fna Square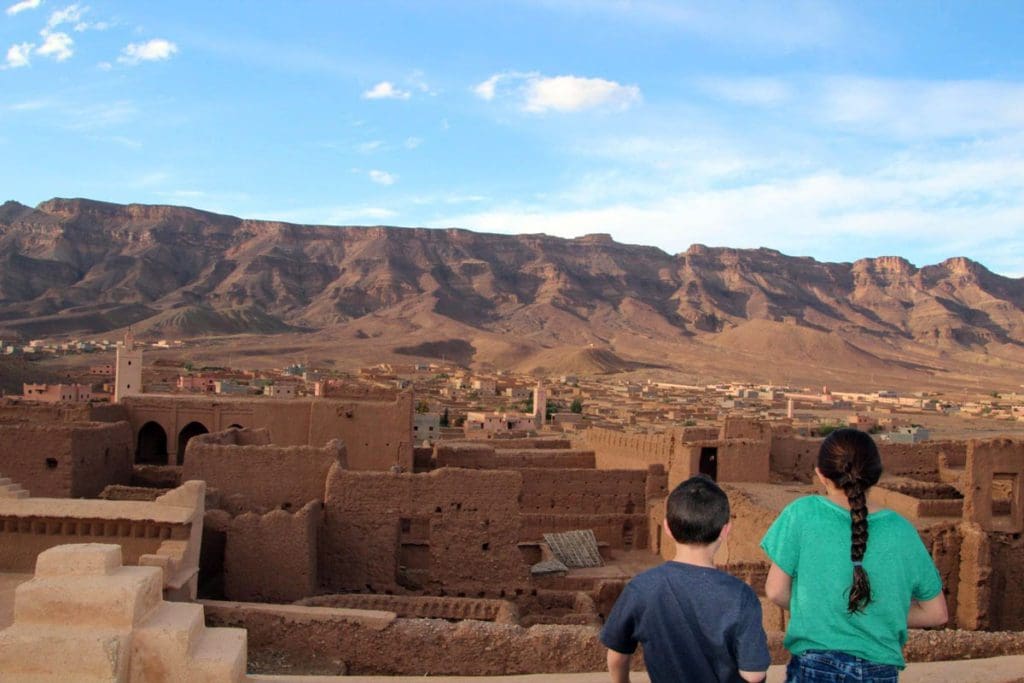 On the fifth day of our Morocco itinerary for families, we drove to Marrakesh, a bustling city full of street music, world-class museums, and vibrant markets. Before we arrived, we stopped at Atlas Studios, which my kids loved. Though there weren't any rides like Hollywood Studios, it was cool to see all the sets of movies filmed in Morocco. We also explored Ouarzazate, often called "The Jewel of the Moroccan Desert." It has a completely different feel than any other place in the country, with gorgeous architecture, old-world charm, and some of the best night-time sky views in all of Africa.
We had the chance to visit the Kasbah Ait Ben Haddou, one of the most recognizable and breathtaking landmarks in Morocco. With its distinctive geometric shape, it's a popular shooting location for many Hollywood films. On the way to Marrakesh, we drove over the scenic High Atlas Mountains, a highlight of our Morocco trip itinerary for families.
Marrakesh is the perfect place to introduce your kids to global culture and show them how things are different from what they're used to. In the old section of town, aka the Medina, you can visit souks, mosques, and the iconic Jemaa El-Fna Square. Located in the true heart of Marrakesh, this enormous open-air market is an early morning favorite for food, entertainment, and shopping. The square has a lot of local flavors, but at the same time, it does have some global brands as well. This is also a great place to view an evening show with snake charmers, monkey trainers, and dancers. Grab dinner and enjoy the entertainment and nightlife in Marrakesh!
Research top activities and things to do here with Getyourguide.com!
Where We Stayed In Marrakesh With Kids
Families looking for the best hotels to stay in Marrakesh with kids have a lot of options. My family chose the Riad Star, a boutique hotel once home to famous Jazz singer Josephine Baker. It has a spa, wellness center, and pool for kids to splash in.
Day 6: Half-Day Guided Tour of the Marrakesh Medina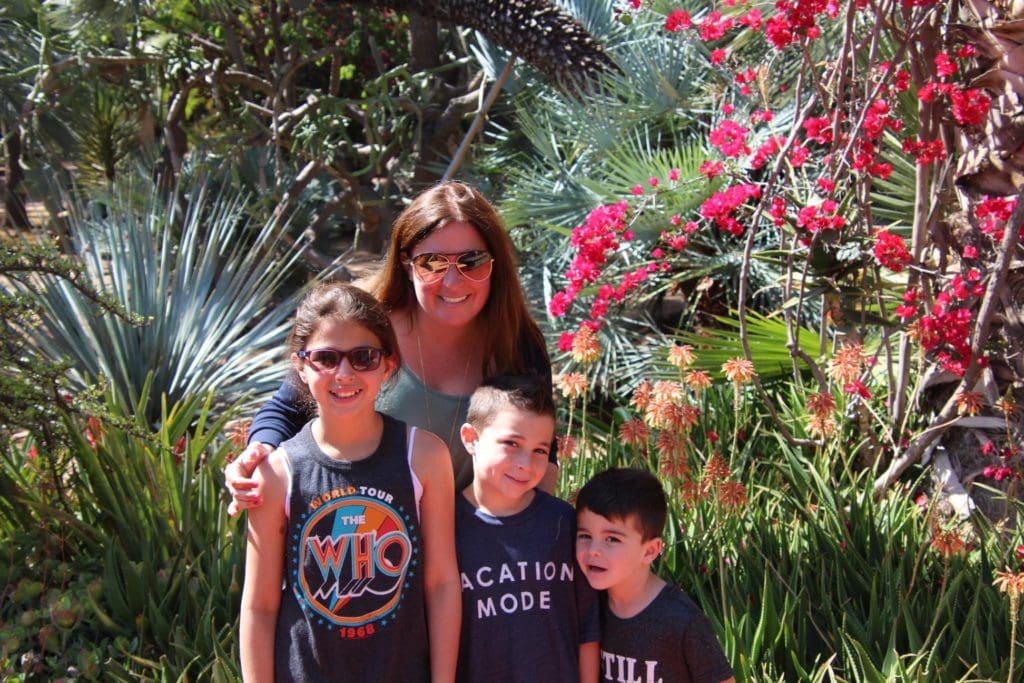 Though we saw the Medina previously, we returned the next day for an in-depth guided tour. It was fun to walk the narrow, twisting alleys, browsing the small shops on either side. After, we visited the Majorelle Gardens, one of Marrakech's best-kept secrets. Designed in the 1920s by French painter Jacques Majorelle, you can often find local children playing hide and seek in the lush greenery. While embarking on your 8 days in Morocco itinerary with kids, this is a great opportunity to meet local families.
Then, we took a tour of Bahia Palace, a colorful palace dating back to the late 1800s. The Bahia Palace is now a museum, but it's worth visiting for its royal-era charm and opulence. It has ceilings dripping with gold and hundreds of rooms, many of which are adorned with intricate tile work and frescoes. Plus, the courtyard is a great place for children to explore. For dinner, we went back to Jemaa El-Fna Square to see snake charmers, monkeys, and get Henna tattoos. If you're looking for Morocco vacation ideas for a family vacation, add Bahia Palace to your list
Day 7: YSL Museum, Essaouira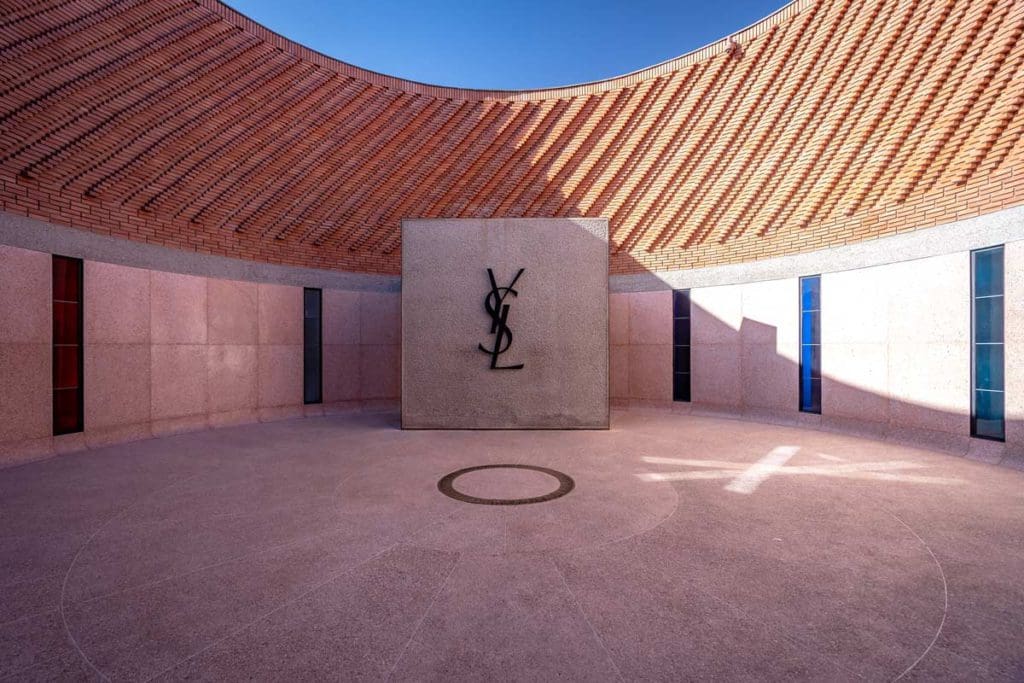 If you want to keep kids entertained with an indoor activity on your Morrocco itinerary, The Yves Saint Laurent Museum is an excellent activity for families. Since the world-famous fashion designer was born in Casablanca, this museum offers a fascinating insight into his life, work, and the inspiration he drew from his upbringing in Morocco. Situated in a renovated 19th-century palace, the museum is split into five different sections: couture, ready to wear, embroidery, shoe-making, and archives.
We had a nice visit here and thought it was an interesting way to pass the time before we drove to Essaouira. A coastal city in the northwest region of Morocco, Essaouira is known for its colorful houses and sandy beaches. Of course, we made lots of stops along the way, keeping an eye out for tree goats who help produce expensive argan oil. In Essaouira, we went to the beach and explored the area.
Where We Stayed In Essaouira With Kids
In Essaouira, my family chose to stay at the Riad Raoud Rayhane. Offering a spa and a hammam, it was the perfect destination to return to after a long day of exploring. It's also conveniently located in the Essaouira medina, retaining its traditional architecture and mythical ambiance. We definitely recommend this location when planning your own perfect Morocco itinerary for families.
Day 8: Shopping In Eassaouria, Departure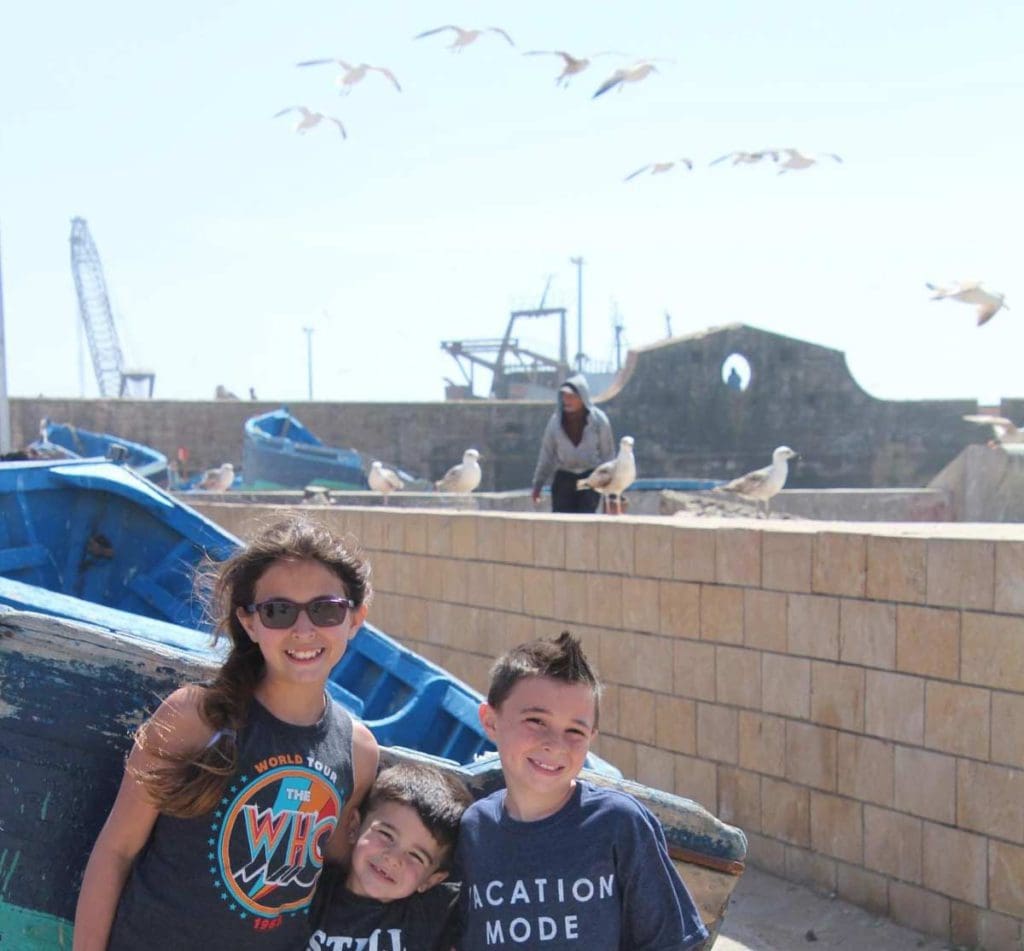 Day eight was the last of our perfect Morocco itinerary for families. In Essaouira, we shopped for a little while and walked around the city one last time before departing. Then, we went back to Marrakesh to catch our flight home. Overall, it was a pleasant way to end a long and adventurous week in Morrocco!
Happy Travels!
We hope you found this Perfect Morocco Itinerary For Families, by our contributor Nicole Sacks, helpful in planning your own adventure! From Fez to Marrakesh and adventures through the desert, there are so many ways to explore this diverse country as a family. No matter how you plan your own perfect Morocco itinerary for families, we know you will adore Morocco with kids!
*Unless otherwise noted, all images within this article are courtesy of and belong to Nicole Sacks.
*Due to the COVID-19 pandemic, some of the attractions, accommodations, or things to do on this list may be closed. Please ensure availability before making your decision.
*This post may contain affiliate links that may earn us a small commission, at no additional cost to you. Affiliate links in no way inform the hotels, sights, products, or other recommendations included in our articles. All opinions and recommendations expressed here are compiled from submissions submitted by the generous members of our Families Who Love To Travel community.
READ MORE: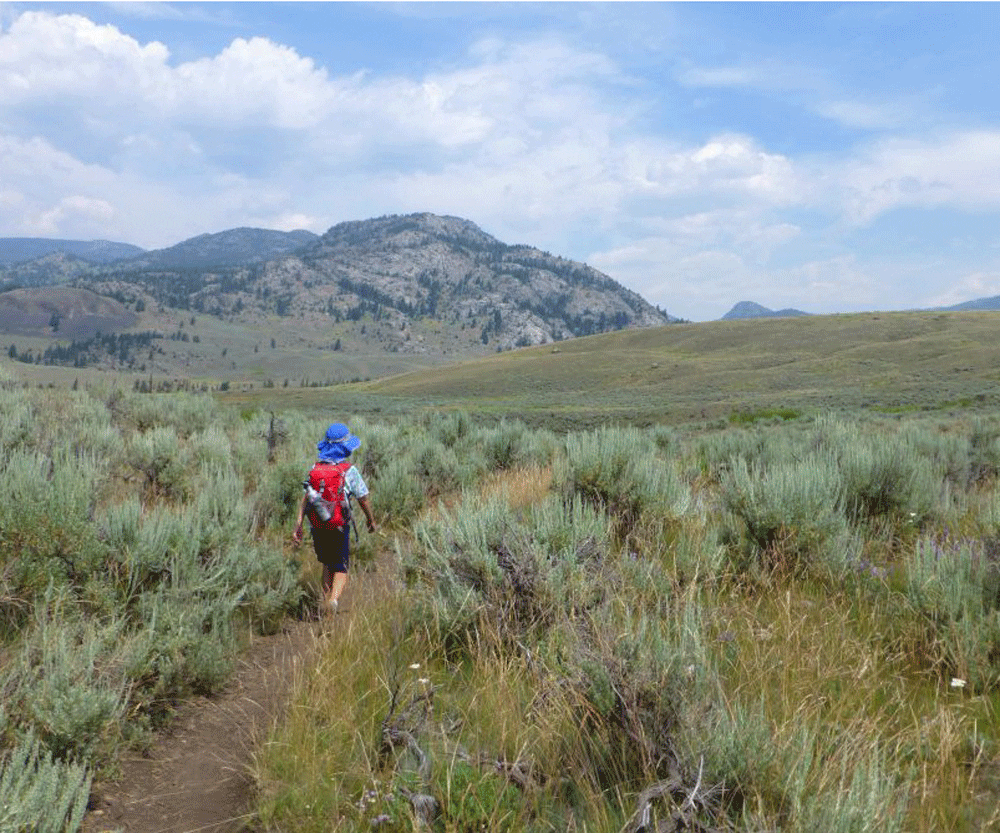 Everyone knows that Yellowstone National Park makes for a classic family vacation. Strolling the boardwalks...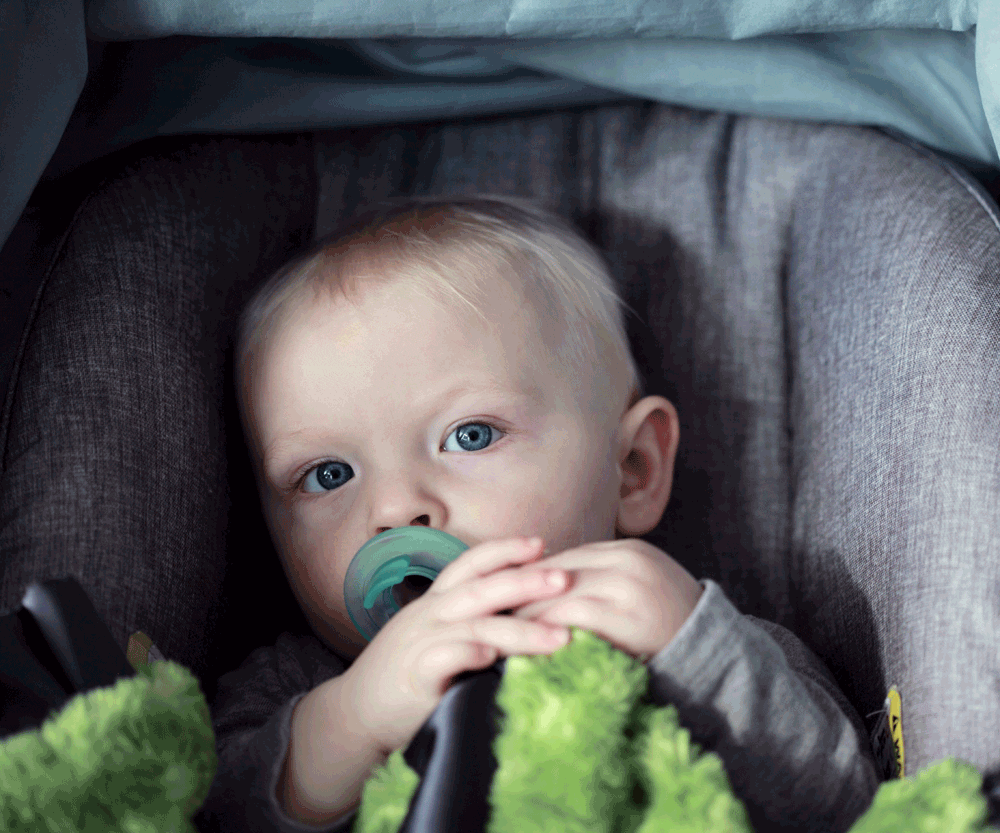 Deciding whether or not to travel with your child's car seat is one of the...