Planning a European vacation with kids can be daunting – especially if you've never been to the city in question yourself! Lisbon is the capital of Portugal and it is a wildly underrated holiday spot for families with kids. Below, we have rounded up some of the best itineraries for Lisbon with kids to help you plan ahead!

2-Day Itineraries
How to See Lisbon in Two Days by Learning Escapes
Learning Escapes is a family travel blog by Marta, a mother of two. She and her family spent a weekend in Lisbon and provided this great itinerary. Marta took her kids to the Mercado da Ribeira (aka Time Out Market) for a bite to eat. They then visited the Bairro Alto, the elevador de Santa Justa, the suburb of Belem, and more. See all that Marta's family got up to in Lisbon here.
3-Day Itineraries
Three Days in Lisbon with Kids by Arrows Sent Forth
Nicole Wiltrout is the mom behind the Arrows Sent Forth blog. She visited Lisbon for three days with her two sons. She and her family visited the Lisbon Aquarium (Oceanario de Lisboa), which is the largest aquarium in the world. They also took a day trip to Sintra, a location just a 45-minute train ride outside of Lisbon with historical sites, like the Palacio da Pena. See all the Nicole and her family did in Lisbon here.
How to spend 3 days in Lisbon with kids by Kids and Compass
This family of four from the UK spent three days in Lisbon as part of a larger trip to Portugal. During their time in the city, they explored the city center, which includes the Commercial Square, the beautiful Alfama district, St. George's Castle, and the Santa Justa Lift. Read all about Kids and Compass' adventures in Lisbon here.
Lisbon with Kids: a 3 Day Itinerary by TraveLynn Family
TraveLynn Family is a blog by a family of four from the UK. They visited Lisbon during the winter, and had a fabulous time. They even shot a video of what they were up to in the city! Some of the places they visited include Comércio Plaza, a tram to St. George's Castle, the Oceanarium (aka the Lisbon Aquarium), the Science Museum, the suburbs of Belem and Sintra, and more. See all they got up to during their three days in Lisbon here.

The Best of Lisbon in 3 Days – Family Trip Itinerary by Non–Stop Family
Non Stop Family had a three day trip to Lisbon back in 2018. Here, they document all the things they saw and did during those three days. Some attractions included the Commerce Square, the Lisbon Story Centre, the Santa Justa Lift, Tram 28, St. George's Castle, and so, so much more! Check out their itinerary suggestions here.
3 Days in Lisbon Itinerary: Trams, Tuk Tuks and Pastéis da Nata in the Capital of Cool by We 3 Travel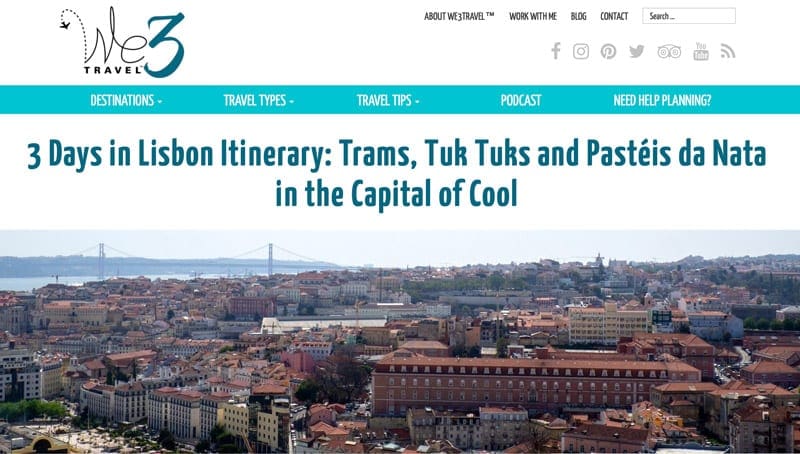 This detailed blog post/itinerary describes the beauty of the city of Lisbon – and explains how it got its recent nickname as the "capital of cool." The Grubers, the family behind We 3 Travel, visited Lisbon as part of a larger trip to Portugal. They offer itinerary suggestions which included things like a tuk tuk tour of the city, a visit to Miraduoro das Portas do Sol and then the Miraduoro da Graça for stunning views of the city, strolling through the Alfama district, seeing St. George's Castle, and more. See all the Grubers' Lisbon suggestions here.
7-Day Itineraries
A Week In Lisbon With Kids by Mom In Zurich
Kate, the mom behind this blog, is an American living in Zurich with her husband and two kids. Kate describes Lisbon as "an absolutely vibrant and wonderful city to take a family holiday." The family visited the Time Out Market, the famous Pastéis de Belém, and other lovely eateries. They also explored the Vasco da Gama Park playground, embarked on a Little Lisbon tour, and visited many historic sites that Lisbon has to offer. Read about what Kate and her family got up to in Lisbon here.

Whether you're in Lisbon for a weekend or a full week, you're sure to have an amazing time filled with history, culture, exploration, and yummy food!
If you're a blogger who would like to be included in this post or write a guest post for Families Love Travel, please email us at contribution@familieslovetravel.com!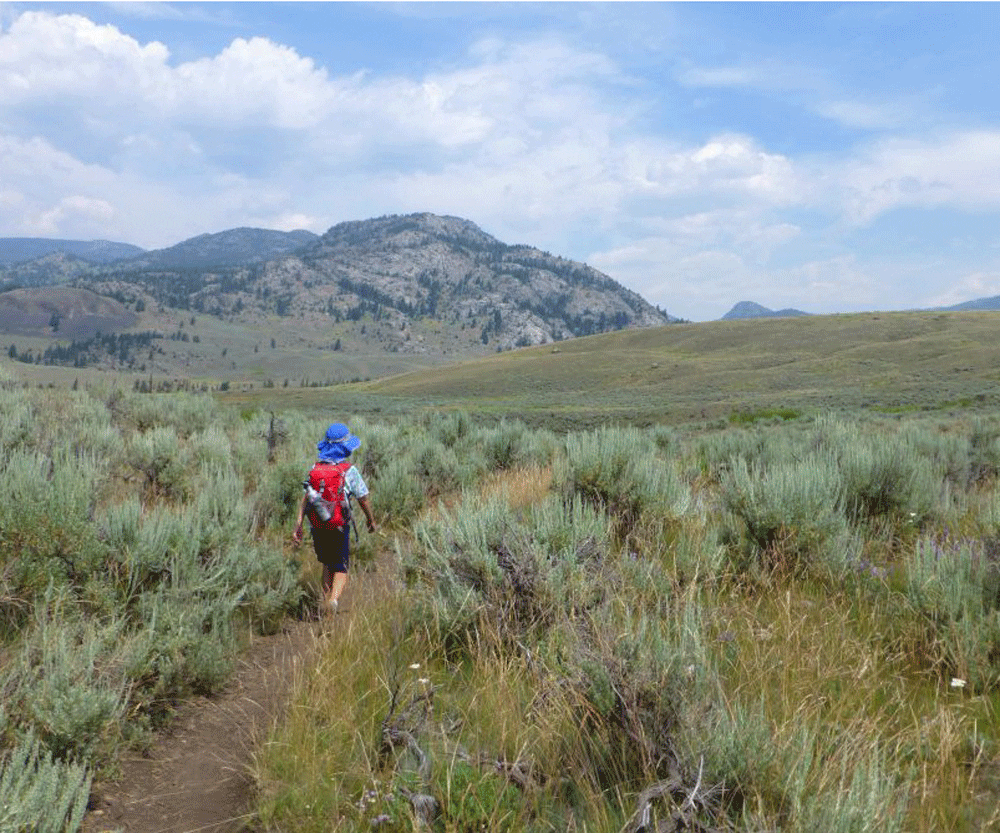 Everyone knows that Yellowstone National Park makes for a classic family vacation. Strolling the boardwalks...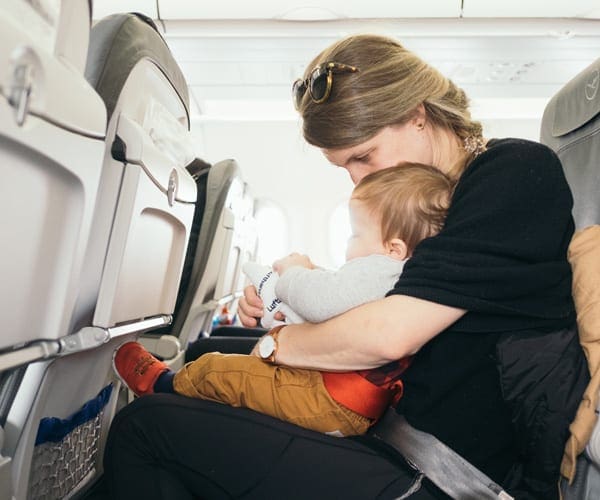 Families Who Love To Travel contributor Meghan Oaks provides her 10 best tips for your...