Your family trip to Key West will be filled with sun-soaked days and a laid-back feeling, reassuring you that you're on a wonderful vacation! But before you head to South Florida to soak in this easygoing vibe, first check out these best things to do in Key West with kids. Because Key West is an island, it's surrounded by opportunities for watersports and exploring outdoors. That's why many things on our list of best things to do in Key West with kids center around the water and natural wonders like coral reefs at Dry Tortugas National Park. However, there are many other incredible things to do in Key West. From the historical shipwreck museum to the amazing animal encounters, your family will make memories here that you'll talk about for years to come! Keep reading to use this guide to create your best Key West family vacation itinerary.
PACK LIGHT AND RENT YOUR BABY GEAR IN FLORIDA WITH BABYQUIP.
Explore Key West Beaches and Parks
Florida is well-known for its beautiful white-sand beaches. However, even though Key West and the Florida Keys are islands surrounded by water, much of the coastline is rocky and not suitable for swimming. Don't worry, there are still so many outdoor activities for your family to enjoy! We've included great ideas to narrow down your choices in this list of the best things to do in Key West with kids. As you drive out to Key West, consider stopping at other beautiful parks in the Florida Keys along the way. Two of our favorites are Bahia Honda State Park near Key Largo and Curry Hammock State Park located between Key Largo and Key West, near Marathon. Add these parks to your itinerary and your family can hike, kayak, paddleboard, and even camp. Then, find even more outdoor adventures when you arrive in Key West. Here are two other popular options!
Reserve Key West Mangrove Kayak Eco Tour for your family now.
Dry Tortugas National Park
You'll want to plan in advance to visit Dry Tortugas National Park, but the effort will be highly rewarded. Located in the Gulf of Mexico, 70 miles from Key West, this 100 square mile park comprises 7 islands and open water. It can only be accessed by the daily ferry, private boat, or seaplane, which makes it great for a Key West day trip with kids. Upon arrival, families can choose from an array of things to do, including snorkeling through coral reefs or shipwrecks and exploring Fort Jefferson. Dry Tortugas National Park is a fantastic place to visit in the winter because the temperatures are comfortable and hurricane season is over. However, winter storms may still happen, so be flexible when planning. There are no commercial businesses in the park, so bring whatever food and water you'll need for your family trip with you to the island. 
Book Dry Tortugas National Park Day Trip by Catamaran from Key West using Viator.
Fort Zachary Taylor State Park Beach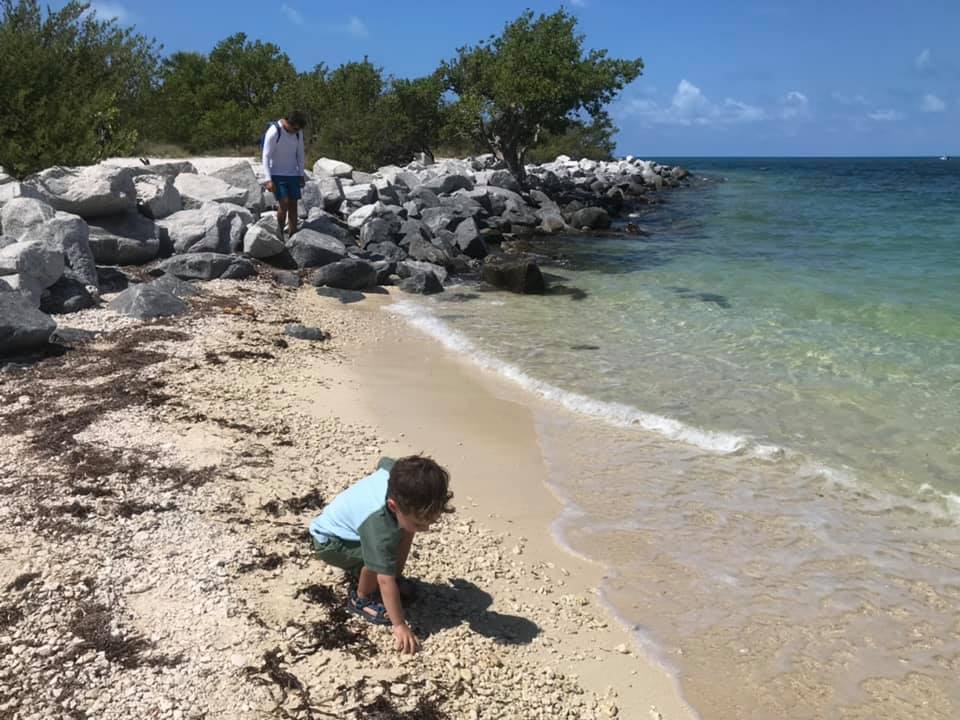 Fort Zachary Taylor calls itself "Key West's Best Beach" and boasts being an exception to the general lack of white sand beaches in the area. This state park ranks high on our list of best things to do in Key West with kids with its exciting activities. For example, the park offers rental chairs and snorkel gear, so you can snorkel directly from the beach. Plus, when you do, there are great chances you'll spot marine life like parrotfish and coral! If you'd like to stay out of the water, there are other choices for family fun. For one, grab a fishing pole because there's a rock jetty to cast and see what bites. Also, the 54-acre park has walking and biking trails. Don't forget to visit the namesake fort, Fort Zachary Taylor which offers narrated tours where you'll learn the significant role the fort played in Florida's early development.
What Our Families Say
"Bring water shoes for snorkeling at Fort Zachary Taylor."

– Debbie Craten Dawson
Worried about your upcoming trip? Purchase Cancel for any reason travel insurance today to ensure you can make any necessary cancellations without issues!
Take a Tour of the Island and Learn Local History
You can't go wrong by embarking on one of these amazing tours while in Key West! There is so much to learn about local history and culture. Taking one of these tours is certainly one of the best things to do in Key West with kids!
Embark on the Conch Tour Train

When you arrive in Key West, why not familiarize yourself with the town and its history by riding the Conch Tour Train? Not only do kids love riding on trains, but you'll want to see local points of interest without having to navigate the streets of Key West on your own. Families discover interesting Key West legends and stories aboard because the engineers narrate as the train moves along. No wonder families have been putting this tour on their list of best things to do in Key West since 1958! Overall, the tour takes riders on a loop around Old Town Key West which takes about 75 minutes. This includes three stops with options to disembark and visit other attractions and then catch a later train to continue the tour. Another benefit families love about taking the Conch Tour Train is that kids 12 and under ride free. 
Book Key West Conch Tour Train using Viator today.
Key West Conch Train Tour using Get Your Guide. Cancel up to 24 hours in advance to receive a full refund.
Hop-on and Hop-off of the Old Town Trolley
Another way to see all of the best things to do in Key West is by taking the Old Town Trolley. When you take this tour, you'll find it is 90 minutes long if ridden as a complete loop. However, many visitors to Key West love that the Old Town Trolley functions as a perfect mode of hop-on and hop-off transportation and eliminates the need to drive and find parking. Trolley tickets are an all-day unlimited pass giving your family freedom to fill your day with tons of Key West fun. Similar to the Conch Train Tour, the trolley features ride-along guides who point out all the things to see. Nothing is pre-recorded here! Before you go, check out the Old Town Trolley interactive map. This resource is a helpful planning map, so you will make sure not to miss anything on your Key West family vacation!
Book Key West Hop-On Hop-Off Trolley Tour using Viator today.
Book Key West: Old Town Trolley 12-Stop Hop-On Hop-Off Tour using Get Your Guide.
Step Back in Time at the Key West Shipwreck Treasure Museum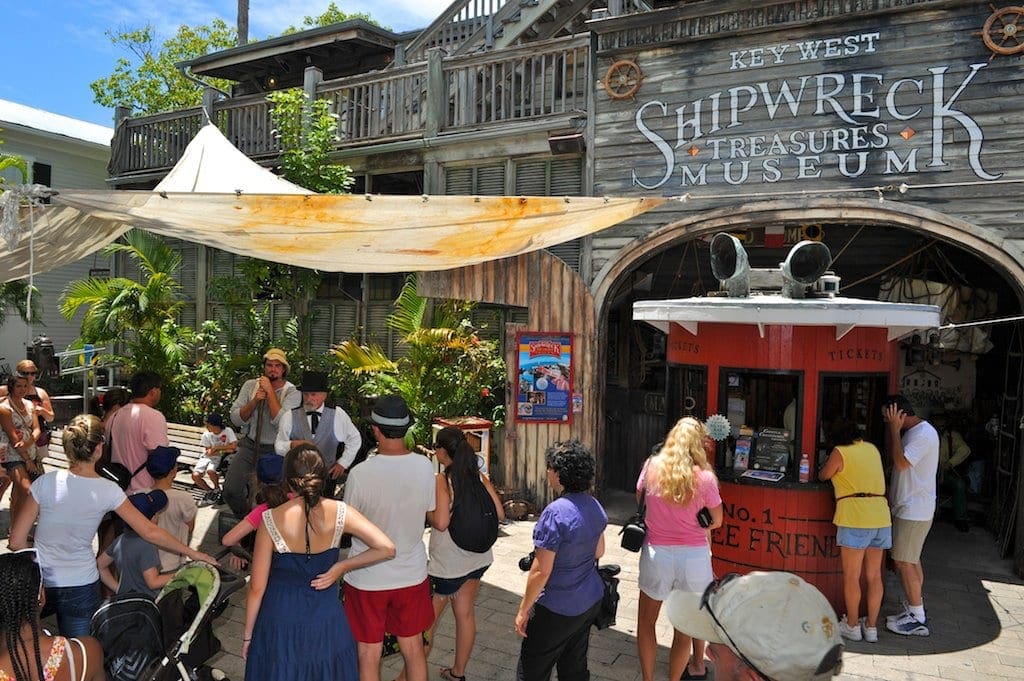 Step back in time at the Key West Shipwreck Treasure Museum and learn about the era of the wreckers of Key West! From captivating stories told by costumed and enthusiastic guides to the hands-on opportunity to touch artifacts found in shipwrecks, the imaginations of your children will be captivated to think about treasures and high-sea adventures. Your family will want to try a hand at lifting one of the favorite treasures located here which is the 64-pound sterling silver bar. Another highlight of the Shipwreck Treasure Museum is the 65-foot lookout tower. When you climb to the top of this tower, you can not only scout out the waters where wrecks took place, but also take in the stunning views of Key West. Because this museum is right next to the Key West Aquarium, plan to visit both of these best things to do in Key West back-to-back.
Buy Key West Shipwreck Treasure Museum Admission Ticket using Viator.
Book Key West Shipwreck Treasure Museum using Trusted Tours and Attractions.
Please note that some attractions at the Key West Shipwreck Treasure Museum may be altered due to COVID restrictions. Check the Key West Shipwreck Treasure Museum for the latest details about what is open.
Encounter Animals and Nature Up Close and Personal
Another benefit of visiting Key West as a family is unparalleled access to the island's native wildlife. If you have any animal lovers with your family, take the opportunity to immerse yourself in nature while visiting Key West. You never know what you'll discover! In case you need recommendations, here are some family-favorites.
Key West Butterfly and Nature Conservatory
For a truly magical animal encounter, visit the Key West Butterfly and Nature Conservatory! Once you step foot in this amazing world, your children will delight to see the magic of fluttering butterflies and colorful birds. That's because there are about 1,200 to 2,000 butterflies here at any given time representing 50-60 species from around the world. No wonder this is one of the best things to do in Key West with kids. Along with discovering beautiful butterflies, your family can explore the Key West Butterfly and Nature Conservatory Learning Center. First, at the Learning Center, you'll want to watch the 15-minute film describing the butterfly life cycle. Next, your family can stroll through the tropical controlled environment and see the unique creatures and varieties of flowers. Before you leave, don't forget to say "hello" to the flamingoes who live there too!
Key West Aquarium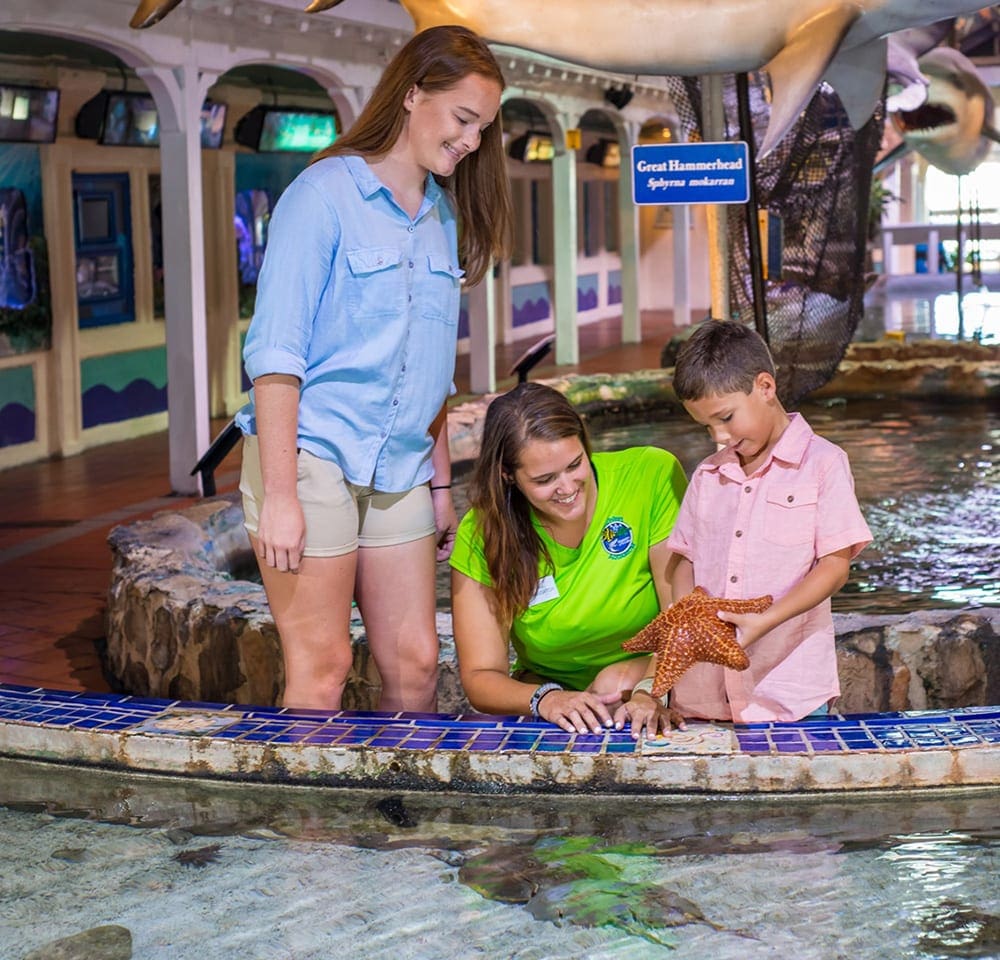 Sometimes families need a break from the sun and water. Located right off Mallory Square, the Key West Aquarium is another best thing to do in Key West for families! When you need a dry day, visit the Key West Aquarium, where you'll get up close with some of the creatures living in the water surrounding Key West. Along with the touch tank, with its opportunities to touch marine life like starfish, sea cucumbers, and horseshoe crabs, you'll also get to see the shark exhibit. After viewing the resident sharks, your family will have a better understanding of these misunderstood fish which you may spot while on snorkeling adventures around Key West. Continue your sea-life education at the Key West Aquarium at the jellyfish exhibit. It's the moon jellyfish that are most frequently seen around the Florida Keys and this is a perfect place to learn about them. 
Buy Key West Aquarium tickets now using Tours and Attractions.
Buy Key West Aquarium Admission Ticket using Viator.
Please note that some exhibits at the Key West Aquarium may be closed due to COVID restrictions. Check the Key West Aquarium website for the latest details about what is open.
Turtle Hospital and Dolphin Research Center in Marathon
When you're ready for a day trip from Key West, drive one hour across the Seven Mile Bridge to Marathon and visit the Turtle Hospital. Once you arrive at this working hospital whose patients are turtles, your family will learn about rehabilitation efforts through the 90-minute presentation. Then, at the end of the presentation, your kids will love getting to feed the turtle residents. Make sure to secure reservations in advance as visitors are limited! While in Marathon, you may also want to visit the Dolphin Research Center. Whether you have an hour to just visit the animals or want to spend the day, this stop will be a highlight for your entire family. This all-natural and outdoor center aspires to educate, research, and rehabilitate marine mammals. For any family members who've always wanted to swim with dolphins, this is the perfect opportunity to interact with these lovable creatures! 
Reserve Dolphin Research Center and Florida Keys Tour using Viator.
Dolphin Safari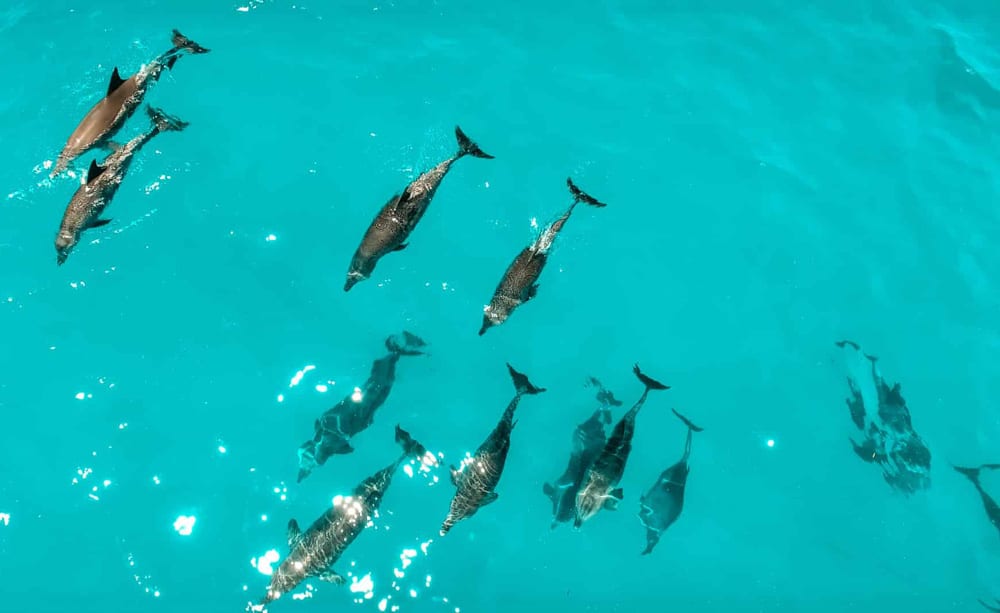 Kids and parents alike love dolphins. So, seeing dolphins in the wild is a perfect experience for your family to enjoy while on a Key West vacation! While there are many options for viewing dolphins when you're in the Florida Keys, the Dolphin Safari goes above and beyond in connecting your family with these creatures. That's because this small company will take you on a low-key boat adventure to see pods of dolphins. Along the way, your Captain will share interesting tidbits about the local dolphins. Besides journeying to find dolphins, your safari also includes time for snorkeling. When you're out on the water, you'll stop at a sandbar for some time to splash in the water. Don't worry about bringing along snacks because the Dolphin Safari has you covered with treats for kids, not to mention a few dolphin favorites to share with your new friends!
Research Key West Dolphin & Whale Watching (and other fun Things to Do) on Viator.
Reserve Key West: Dolphin Watching & Snorkeling using Get Your Guide.
Experience the Many Opportunites for Watersports
One of the most popular reasons families vacation in Key West is to experience the wide variety of watersports available here. Whether you have thrill junkies who want to try motor watersports like jet skiing, animal lovers who want to snorkel with all kinds of marine life, or beauty-lovers who'd prefer to stay on top of the water in a catamaran or glass-bottom boat, you'll find the perfect tour in Key West. Of course, there are many outfitters available to take your family out on an excursion, but we've talked to our community and gathered some of the favorite experiences as a sampling of things your family might love. These are the ones to move to the top of your list of best things to do in Key West. 
Do It All Watersports Adventure with Lunch 2021 – Key West
Barefoot Billy's has several locations around the island including a couple within some of our favorite kid-friendly hotels in Key West. While they offer a variety of tours, we recommend their guided jet ski tour that takes you on a wild adventure all the way around Key West. Another company offering family-friendly excursions is Fury Water Adventures. While it might look nearly impossible to narrow down which tour to take, we'll suggest a combination with the adventure island and sunset tour combo. You'll get to snorkel, enjoy the included food, and take in a beautiful sunset on your return to shore! Finally, when your family can't choose between the best excursions, check out Sunset Watersports' "Do it All" package.  With this package, your family will get to participate in twelve different activities for six hours. It's perfect for kids with low attention spans and active families with tons of energy!
Reserve Key West Florida Reef Half-Day Snorkeling Excursion using Viator.
Can't Miss Iconic Family-Friendly Things to Do in Key West
Several Key West landmarks are known around the world. No doubt, you'll want to visit several of these iconic places when you travel here! That's why we've included them in our list of best things to do in Key West with kids. One such landmark is the Southernmost point of the continental United States. Even though you won't actually be able to see Cuba, which is 90 miles away, the Southernmost marker is a photo opp you won't want to miss. Another place not to miss is the Key West Lighthouse, where you'll climb 88 stairs to the top for the breathtaking view. Finally, make sure you find a spot at Mallory Square for sunset. While you might find yourself passing through here when visiting the Key West Aquarium or when sneaking in some shopping, this is the perfect place to watch the sun go down on another gorgeous day.
Free Things to Do in Key West with Kids
Free attractions are perfect for a vacation with toddlers! Luckily, Key West has its fair share of free adventures for families to embark on. Whether you want to relax in the park or learn more about Key West history, you'll find something in town. Consider these recommendations!
USE THESE 13 TIPS FOR TRAVELING WITH TODDLERS
Eco-Discovery Center at the Florida Keys National Marine Sanctuary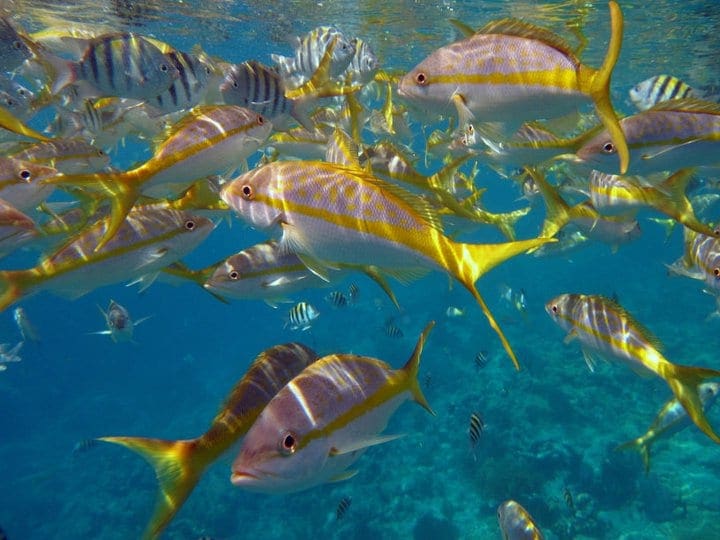 Discover the unique ecosystems of the Florida Keys at the Eco-Discovery Center at the Florida Keys National Marine Sanctuary. We've included this on our list of best things to do in Key West for kids not only because it's a fabulous way to learn about the environment, but also because sometimes parents need an easy and free outing to put on the itinerary. While you're at the center, learn about land and water-dwelling native plants and animals. From exhibits depicting the upland pinelands habitat to the deep-shelf communities, explore who and what lives in these places and what we can do to protect their environment. During your visit to the Eco-Discovery Center, you'll also find a replica of the Aquarius underwater laboratory and Mote Marine Laboratory's 2,500-gallon reef aquarium. Be sure to stop by the gift shop before leaving to find unique educational books, games, and videos!
Catch the Local Key West Vibe at a City Park
There are days when kids simply need to run around. Of course, Key West has city parks that fit this mark exactly! For these times when you need to sit and let kids play or if you want to delight in the simplicity of pushing them on a swing, here's a list of the best parks in Key West. Any of these great open spaces and playgrounds will be a great thing to do in Key West, but the Families Who Love to Travel Facebook community especially loves the splash pad at Truman Waterfront Park. This playground is a place your kids will love to run and splash while you sit and watch the boats sail past. If you come on a Thursday afternoon, you'll catch the Key West Farmer's Market. Here, you'll love browsing vendors selling produce, handmade creations, and other souvenirs that will be perfect to take home.
Discuss Key West's Relationship With the Slave Trade
One of the reasons we love to travel is the opportunities we find to educate and discuss culture and history with our kids. For your older children who are mature enough to discuss tragedies in history and the hope we have for continued reconciliation, consider a stop at the African Cemetery at Higgs Beach. Before you go, be sure to read the history and significance of this burial ground. In short, in 1860, three illegal slave ships were diverted to Key West. When they arrived, Key West residents attempted to feed and care for the Africans aboard, but in the end, hundreds of lives were lost. 294 men, women, and children were buried in this space. Occasionally events are held here, but for more details of this tragic piece of Key West's history and to learn other significant pieces of local history, visit the Mel Fisher Maritime Museum.
Local Foodie Delights to Try
For the foodies in your family, there are plenty of samplings you don't want to miss in Key West. In fact, if you and the kids have a sweet tooth, then trying local Key Lime Pie is for sure one of your best things to do in Key West! Not only will you want to enjoy a slice of key lime pie, but also look for other key lime treats like frozen chocolate key lime pie on a stick. You can find both at Kermit's Original Key West Key Lime Shoppe! If you're looking for other local sweet treats in Key West, don't miss the giant cookies found at Mattheessen's or Thai rolled ice cream at Tropical Vibes Cones and Bowls. Finally, for a truly magical experience, our community loves Latitudes restaurant at Sunset Key. Not surprisingly, kids will love the ferry ride to get to Sunset Key!
Thank You to Our Community!
Of course, this article on Best Things To Do In Key West With Kids would not have been as personal, helpful, or family-friendly without the contributions and input from the engaged members on our Facebook group Families Who Love To Travel. For more family vacation recommendations and inspiration, be sure to join us on Facebook at Families Who Love To Travel. We're a community of experienced traveling families who love adventure and exploring the world. Plus, follow us on Instagram (@families.love.travel) to connect with other families who love the unique experiences travel has to offer.
Looking for more beautiful beach destinations in Florida? Find other family-friendly beaches throughout Florida in our list of 9 Best Florida Beaches for Families.
*This post may contain affiliate links that may earn us a small commission, at no additional cost to you. Affiliate links in no way inform the hotels, sights, products, or other recommendations included in our articles. All opinions and recommendations expressed here are compiled from submissions submitted by the generous members of our Families Who Love To Travel community.
READ NEXT:
Things To Do In Miami With Kids (Including Indoor Activities!)
Best Family Hotels in Key West and the Florida Keys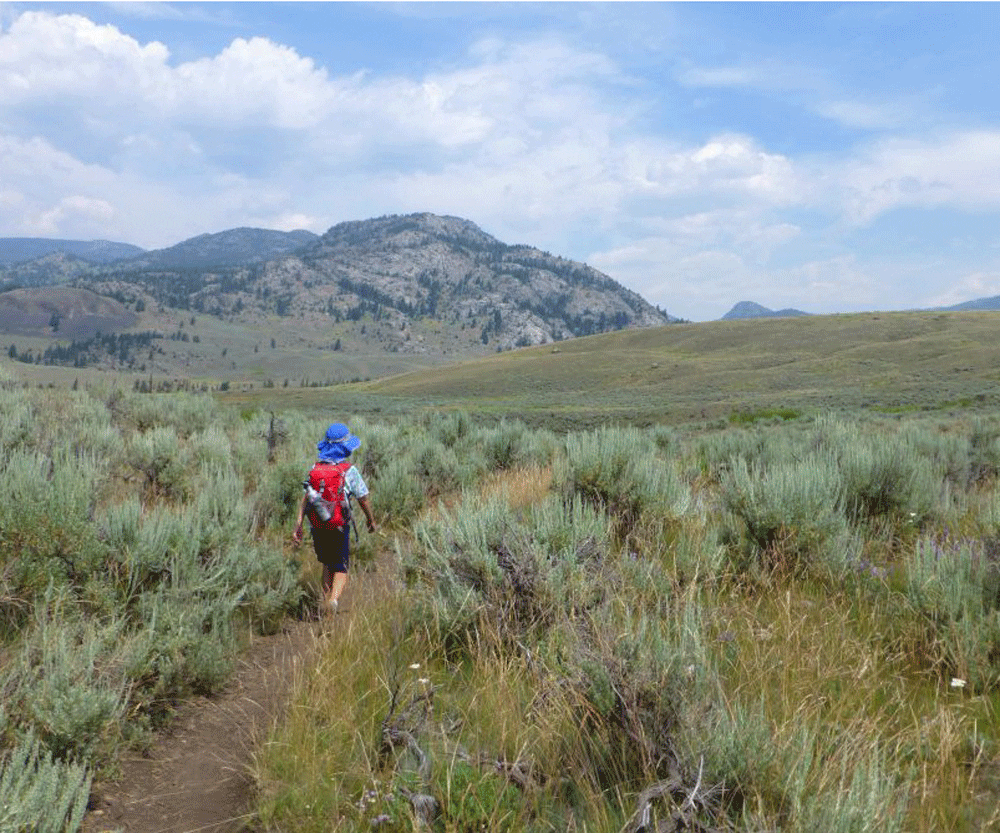 Everyone knows that Yellowstone National Park makes for a classic family vacation. Strolling the boardwalks...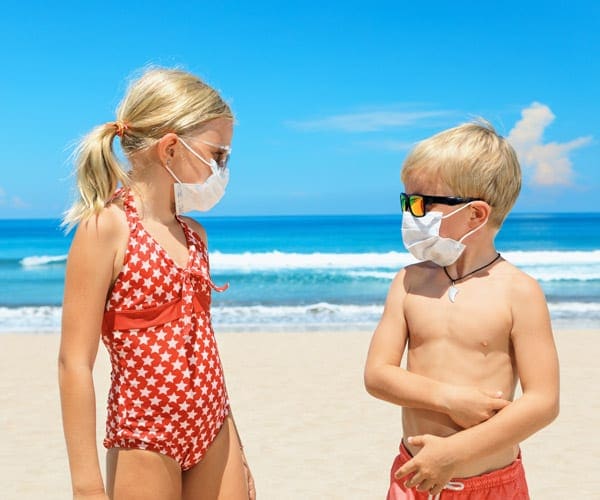 Coronavirus restrictions are now lifting across the country. We believe families need to make the...