If you want to know all about Rome with kids, there's some important information you should read first. From the local currency to health information, the official language, and even babysitting services, it's important to do proper research on your vacation destination before booking your trip. Finding all the information in one place can be tricky, though, which is why we've compiled a list of things to know before visiting Rome, including important information for you to reference. Plus, stay tuned until the end, since we also include things to do in Rome with kids and the best hotels in Rome for families. Keep reading for all about Rome for families!
At a Glance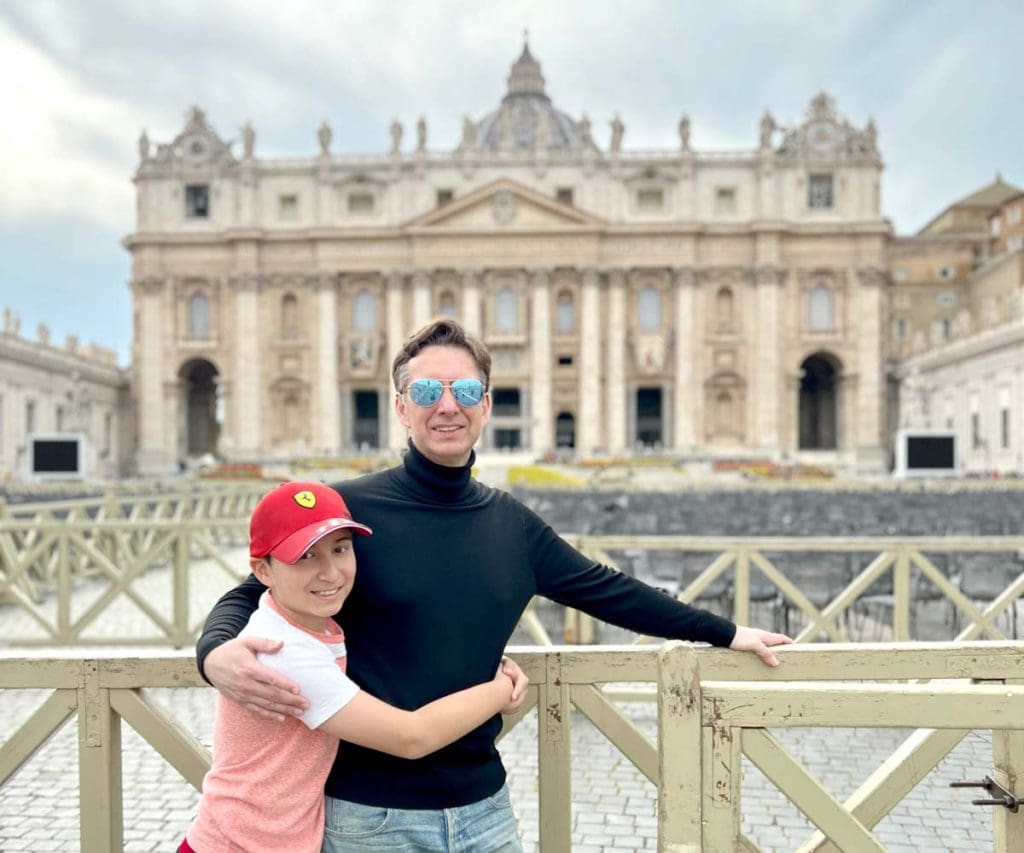 Before you visit Rome with kids, you should learn the basics. Keep reading for local currency, visa information, and more information all about Rome with kids. If you need more help planning your Rome vacation with kids, feel free to check out Rome's official tourism website for more information.
Local Currency & Time
Wondering all about Rome's local currency and how families can get the best currency exchange rates? The currency in Rome is the Euro, as it is across Italy. Most credit cards and traveler's checks are accepted as well. Rome operates 6 hours ahead of Eastern Time, in GMT +2. Click here to see Rome's current time.
Official Language & Visa Information
Italian is the official language of Rome. If you're planning an extended trip to Rome or have a non-U.S. passport, you may also need to research obtaining a VISA before your visit. To learn all about the VISA policy in Rome for families, click here.
Power/Standard Voltage
In Rome, the standard voltage is 220V to 230V, with a frequency of 50Hz. Wall outlets typically accommodate plugs with two or three round pins. In Italy, the power plugs and sockets are of types F and L.
Local Weather
Knowing about the Rome climate will be helpful before you depart. One of the best times to visit Rome is between April and June when the weather is warm but not too hot. In the summer, Rome has an average temperature of around 90°F (32°C). July and August are also some of the busiest months to visit Rome, but you can expect lots of sunshine. In December, January, and February, temperatures are chilly, but not freezing. Most of the year, the weather is simply perfect. Check the current forecast on Accuweather.
Health Information
Having the right information about health and safety is an important part of visiting Rome with kids. If your children have allergies, might need medical attention, etc., be sure to keep this important information in mind.
Vaccinations, Health Tips, & Hospitals
Visiting Rome with young ones? Remember to check if your child has all the correct shots and vaccines. For a complete list of the recommended vaccines and more health information on all about Rome with kids, including COVID-19 warnings and regulations, visit the official CDC website. It's always better to be safe than sorry, so you should also check out hospitals near your vacation destination just in case. Some accessible hospitals in Rome include Rome American Hospital, Concordia Hospital, and Salvator Mundi International Hospital.
COVID-19 Guidelines & Vaccination Information
If you're planning a trip to Rome soon, you're probably wondering about Rome's COVID-19 guidelines. As of April 15th, Rome has no travel restrictions or requirements at this time. Please check the Consulate website to keep up-to-date on Rome's stay-at-home orders. We suggest making sure you're fully vaccinated before traveling to Rome with kids. For vaccination information, click here.
Emergency Services
In case of an emergency, keep these numbers handy during your trip to Rome with kids, as this is very important information when learning all about Rome with kids.
Police, Fire Department, Ambulance
For emergency services in Rome, dial 112. Alternatively, if you need police assistance in Rome, you can call 100. You can also call 102 to reach an ambulance in Rome.
Safety Issues
If you're visiting with your kids and want to know all about your destination, you're probably wondering: Is Rome safe for families? The answer is yes! The crime threat in Rome is generally considered to be on the lower side, and it is widely regarded as one of the safest cities in Italy. Rome is overall very safe to travel to. Even though it's sometimes dangerous, and the number of homeless people on the street may make you feel uneasy, the criminal activities that occur only apply to dangerous parts of the city, which are rarely frequented by tourists.
You can review the current U.S. Department's Rome Travel Advisory here.
Rome for Kids
Visiting Rome with kids brings its own set of challenges. Keep reading for comprehensive information on babysitting services, baby gear rentals, etc.
For more information on visiting Rome with kids, read our article How To Plan An Amazing Family Vacation To Rome With Kids!
Babysitting Services & Baby Gear Rentals
Looking for a romantic evening alone in Rome? Luckily, you'll find plenty of babysitting services throughout the city in your search to learn all about Rome with kids. We suggest Italia Kids or International Babysitters. If you've left your baby gear at home, don't worry! There are plenty of places to find baby gear in Rome. Take a look at Travel Baby and Rome Baby Rental to start.
Transportation
Transportation is another thing to consider when vacationing in Rome with kids. Whether you need information about car seats or all about local airlines in Rome for families, you've come to the right place. Interested in seeing Rome on wheels? Book this Rome 3-Hour Bike Tour with Getyourguide!
Car Seat Laws
If you plan to ride in a car, you need to learn all about Rome with kids in relation to car seat laws. According to the Italian law about passenger safety, any time you sit in a vehicle fitted with seat belts, it's compulsory to wear them. Children who are under 36 kg (97 pounds) or 150 cm (4 ft, 9 in) must use appropriate child restraints, which are of two kinds: child car seats and boosters.
Transportation Services
To get around Rome, you can walk, take the bus, take the metro, a combination of the three, or take a taxi or car service. Kids up to 10 years old can ride public transportation in Rome for free.
The Metro is Rome's version of the subway system here in the United States and is the fastest method of travel within Rome. Rome has three underground metro lines, the A Line (orange), the B Line (blue), and the C Line (green). The current system has an X shape to it with two of the lines intersecting at the Termini Station, the main train station in Rome. A sign with a big red M on it indicates the entrance to the subway system. The Metro runs every day from 5:30 am to 11:30 pm.
Buses in Rome are operated by ATAC, the Bus, and Tramway Company of the city of Rome. For a fee, you can ride to most parts of Rome. The buses are often very crowded and some of them make numerous stops so the travel can be slow at times. Your ticket is valid for 100 minutes and you can get on as many buses and trams plus the metro during those 100 minutes, all on the same ticket.
If you are not comfortable using the various public transportation options in Rome, you can always resort to a taxi or car service. Taxis are readily available in Rome and are licensed with set rates on transfers to and from the airport. Just make sure you are dealing with an authorized taxi, they will always be driving white vehicles, and will have an emblem on the door that reads "comune di Roma."
Local Airlines
To get into the city, many travelers fly to Rome-Fiumicino International Airport (FCO) and Rome-Ciampino International Airport (CIA). Though it's a bit further from the city center than Ciampino, Fiumicino is Rome's biggest and main airport. From FCO, you can take the Leonardo Express (a Trenitalia train) directly to Termini and other major stops within the city. The Leonardo Express runs frequently throughout the day.
For more information on transportation in Rome, click here.
Other Things to Know Before Visiting Rome with Kids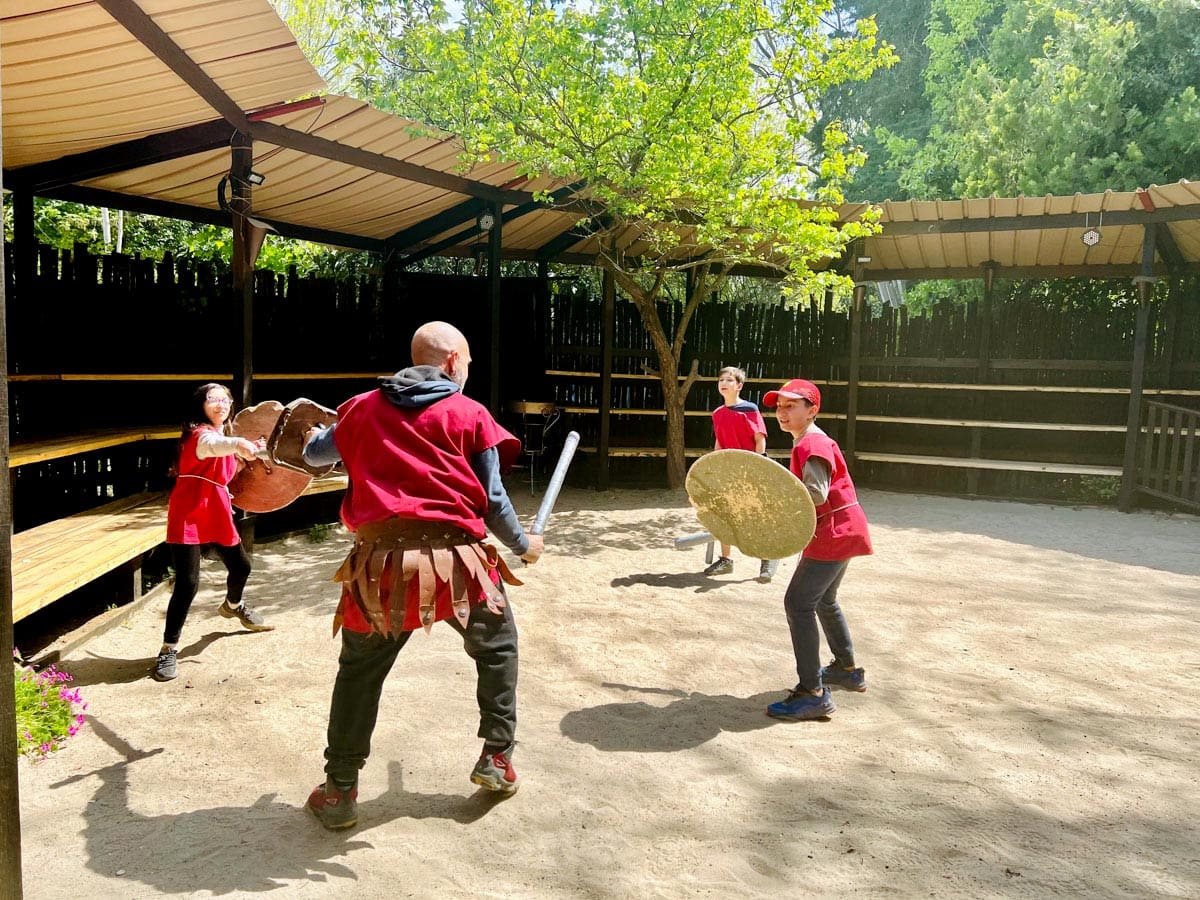 Searching for more tips all about Rome with kids? Between tipping customs, important holidays, and other safety issues, there are still a few things left you should know. Keep reading to learn all about Rome with kids!
Tipping Customs
Knowing all about tipping in Rome can save families a lot of misunderstanding. In Rome, like many European destinations, there are no strict tipping rules and tipping is relatively uncommon. There are some guidelines, however. Tipping for tour guides (free or paid tours) is common. At the end of your tour, a few Euros per person in cash is customary. Hotel porters and housekeepers are also tipped positions. For hotel porters, one Euro per bag, up to 5 Euros, is appropriate, while one Euro/day is recommended for housekeepers at the end of your stay. Additionally, you may receive service at a gas station for a fill-up, a few Euros is typical. Then, for spa experiences or other similar services, up to 10% is standard.
Tipping at restaurants can vary. For example, if you order counter-service food or drinks, like an espresso at the counter, tipping is not common, nor is it expected. However, at a sit-down restaurant, a Euro or two, up to 10% of the bill, is appropriate for exceptional service. Finally, it's also important to know the difference between "coperto" and "servicio." Coperto is not a charge that goes to the waiter. It is a service charge applied by the restaurant and is listed on the menu (it covered bread, cutlery, etc.). 'Servizio', however, is a service charge (you do not leave a tip if service is included).
Important Holidays
If you're still searching for specific dates to visit Rome, you may want to determine whether your vacation will fall on a public holiday. This can greatly diminish the number of attractions or points of interest you see, so it's important information to know about visiting Rome. Check the Rome National Holidays for more information here.
Things to Do in Rome with Kids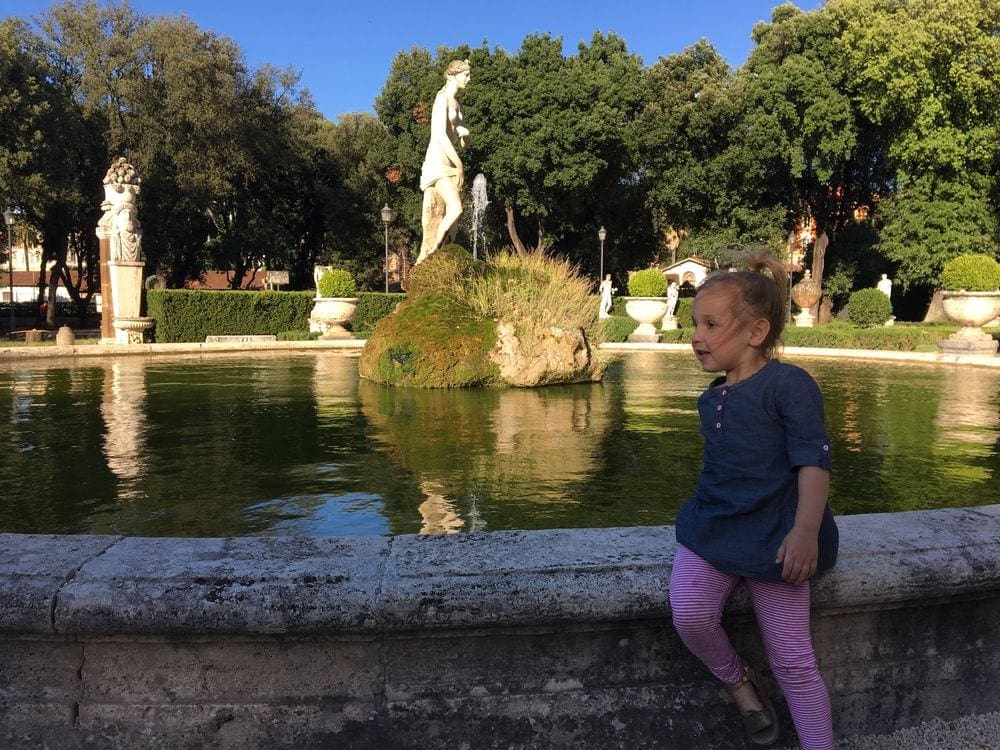 Once you've read our tips for visiting Rome with kids: important information, it's time to learn what to do. Showcasing centuries of history, art, and culture, Rome is an excellent destination for travelers with children. From the Colosseum and the Vatican to ancient ruins, bustling town squares, and delicious food and dessert, this Italian city has something for everyone. Want to see a little of everything? Take this Colosseum, Roman Forum & Palatine Hill Priority Access Guide through Getyourguide.
Start your exploration in the historic city center, where kids can see landmarks like the Pantheon or Piazza Navona. Adventurous teens will love taking a tour of the spooky Catacombs of St. Callixtus. Of course, don't forget about making a wish in the Trevi Fountain! Families can also enjoy the great outdoors at Villa Borghese. Or, take kids to a museum, like the Explora Children's Museum,
Either way, be sure to end your day with gelato from Cremeria Monteforte, Pico Gelato, or Gelateria La Romana!
Need more things to do? Check out these 35 Fun & Educational Things To Do In Rome Kids Will Love!
Where to Stay in Rome with Kids
Once you've learned all about Rome with kids, it's time to find a place to stay. For a convenient stay in the historic city center, consider hotels such as Hotel Nazionale Roma, Crossing Condotti, Grand Hotel de la Minerve, Albergo Santa Chiara, St. Regis Rome, Hotel Artemide, and Hotel de Russie.
A few more boutique options include Hotel Raphael, J.K Place Roma, and The Inn At The Spanish Steps. Families who want to stay in trendy Trastevere will love the Villa Agrippina Gran Melia, located on the banks of the River Tiber. Or, for a more secluded stay, Rome Cavalieri, A Waldorf Astoria Hotel is a fantastic option, offering panoramic views of Rome from its prime hilltop property.
Click here to start planning your Exciting 5 to 10-Day Rome Itinerary With Kids!
*Due to the COVID-19 pandemic, some of the attractions, accommodations, or things to do on this list may be closed or may have reduced services. Please ensure availability before making your decision.
*This post may contain affiliate links that may earn us a small commission, at no additional cost to you. Affiliate links in no way inform the hotels, sights, products, or other recommendations included in our articles.
Families Love Travel is not liable for any injuries and/or damages to persons or property occurring as a result of your vacations influenced by the suggestions on this website. We are not responsible for any information on this website, such as recommendations for babysitting services, car rentals, or accommodations. All content provided is for informational and review purposes only. The information we provide is to make it easier for families to travel together and nothing more. Try the suggestions at your own risk.
READ MORE: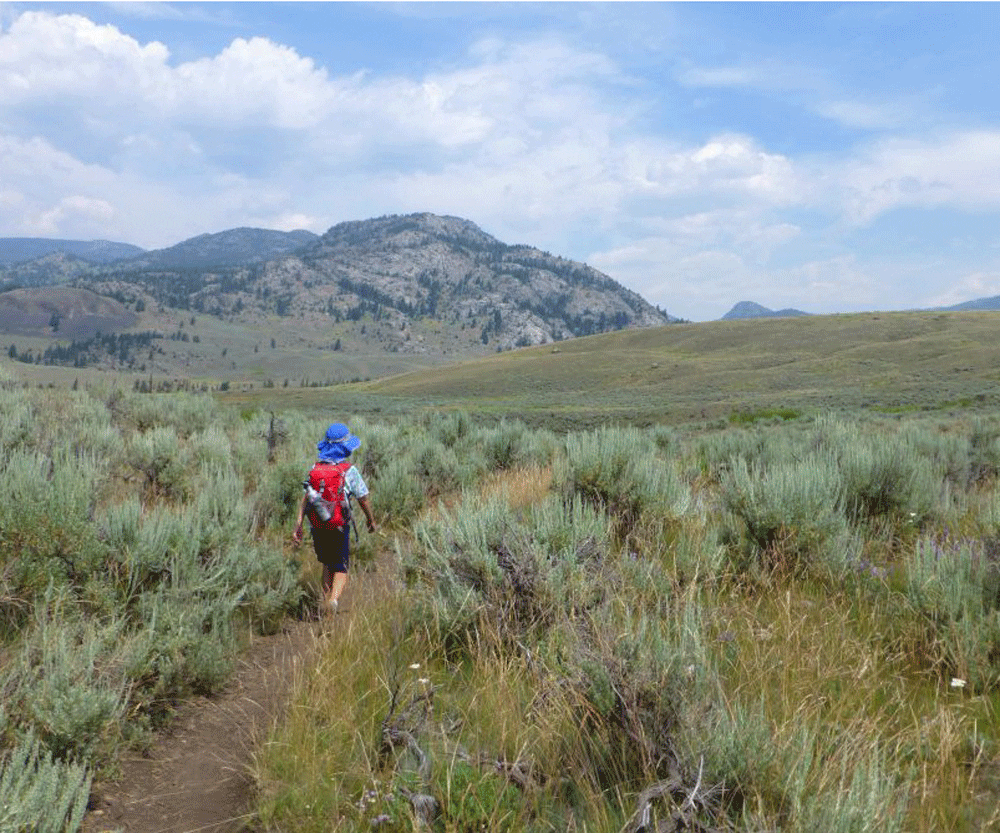 Everyone knows that Yellowstone National Park makes for a classic family vacation. Strolling the boardwalks...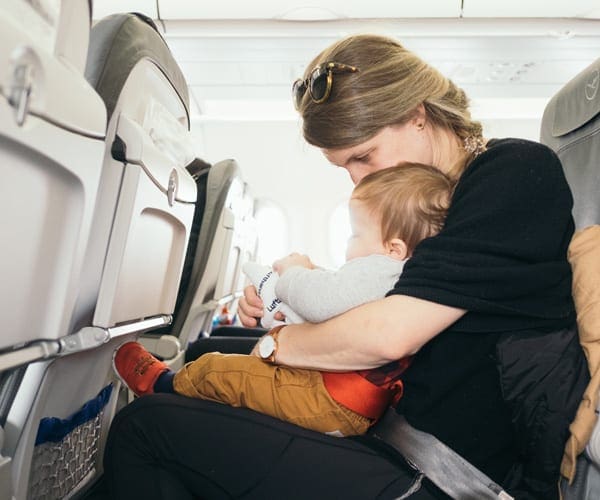 Families Who Love To Travel contributor Meghan Oaks provides her 10 best tips for your...