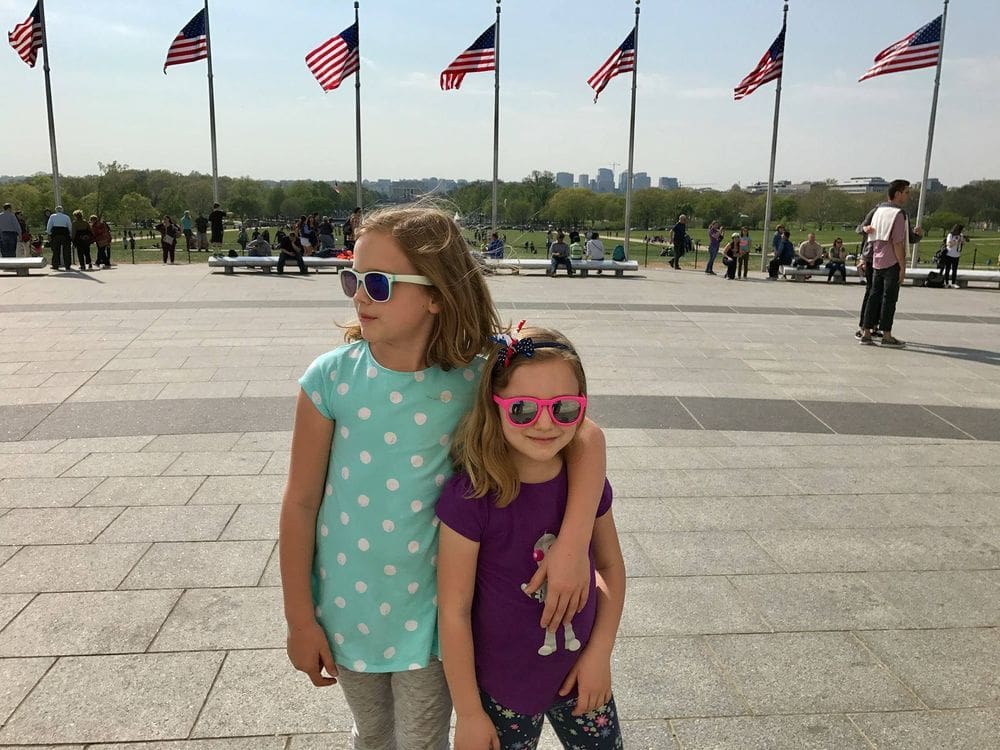 Travelers in search of exciting weekend getaways near Baltimore for families won't have to venture far! Of course, this Maryland city is worth visiting, but its location also has a unique advantage in regard to getting away for the weekend. Plus, weekend getaways from Baltimore with kids are a great way to connect, make memories, and learn about new areas! Whether you want to relax lakeside, trek through hiking trails, or take in some history, you'll find it all within a quick distance. For example, Baltimore is a short drive to Annapolis, an hour away from Washington DC, and nearby many small towns and beach destinations for families. One of the hardest parts about your vacation will be simply choosing a destination! So, if you're looking for 7 Weekend Getaways Near Baltimore Families Will Love but cannot decide, then let this list be your guide. Keep reading for some suggestions!
Annapolis, Maryland
The State Capital of Maryland
A short, 40-minute drive from Baltimore will take your family to Maryland's state capital, Annapolis. Stepping out into its historic district will be like stepping back in time! If your family loves U.S, history, make sure to check out the Maryland State House. Kids will love the massive rotunda in the center of the building. The Naval Academy Museum will also allow your family to learn about the country's rich naval history. If you're lucky, you may catch some of the midshipmen going about their daily routines! Then, check out Banneker-Douglas Museum for more U.S. history lessons. Eat lunch on the water and check out the large yachts and sailboats that line the harbor in Annapolis. After lunch, stroll down to Ego Alley, an alley filled with magnificent sailboats and yachts. Take a seat with your kids and watch them all sail in!
If Maryland blue crabs are in the plans, then hop in the car and drive over to Cantler's on the River. Here, you can feast on seafood while looking overlooking the water. Go early to try to get the jumbo or large crabs before they sell out. Families can expect a wait, but it's worth it!
Where to Stay in Annapolis with Kids
If you want to stay in historic downtown Annapolis, but prefer a modern, larger hotel, then check out The Graduate Hotel. Kids will love the funky, upbeat décor of the rooms and parents will appreciate the modern amenities of the hotel. The Graduate will even let you use their bicycles for free. If you prefer to stay in a historic inn, there are plenty to choose from in Annapolis. Try the Maryland Inn, where many famous names from the country's historic past have stayed. Part of the inn even dates back to the late 1600s! Finally, there are also home rental options through Vrbo and other sites.
Washington DC
The Country's Capital
Washington DC, only an hour's drive away, is an ideal family weekend getaway near Baltimore. Kids will love the free Smithsonian Museums and Galleries, like the Air and Space Museum or the National Museum of African American History and Culture. If a zoo is a must, then take them to the National Zoo for the panda exhibit. The International Spy Museum is perfect to pick up some spying tips and tricks. National monuments, like the Washington Monument, Lincoln Memorial, and Martin Luther King Jr. Memorial, are also a great way to get a glimpse into the past. Take a tour of the White House, you never know who you may see! All ages will enjoy the National Children's Museum. At the end of the day, head to Yards Park, where kids can splash and play in the water. Stroll around historic Georgetown to find wonderful places to eat and shop!
RELATED: 9 Things To Do in Washington DC with Kids
Where to Stay in Washington DC with Kids
Looking for somewhere to stay in Washington DC with kids? Since it's one of the best weekend getaways near Baltimore for families, you'll find lots of options! The Fairmont DC is located right on the edge of Georgetown, making it an easy walk to the main street. The hotel also has a family offer allowing for families to book one room and get a second half off. Kids will love the snacks delivered to the room and can settle down with a free movie per night during the stay. Or, you could also try the Westin Georgetown for a family weekend stay. The rooms are spacious, and the location is great. If you happen to be there during the warmer months, then kids and parents can take advantage of the outdoor pool.
RELATED: 7 Best Hotels in Washington D.C. for Families
Rehoboth Beach, Delaware
A Seaside Getaway For All Ages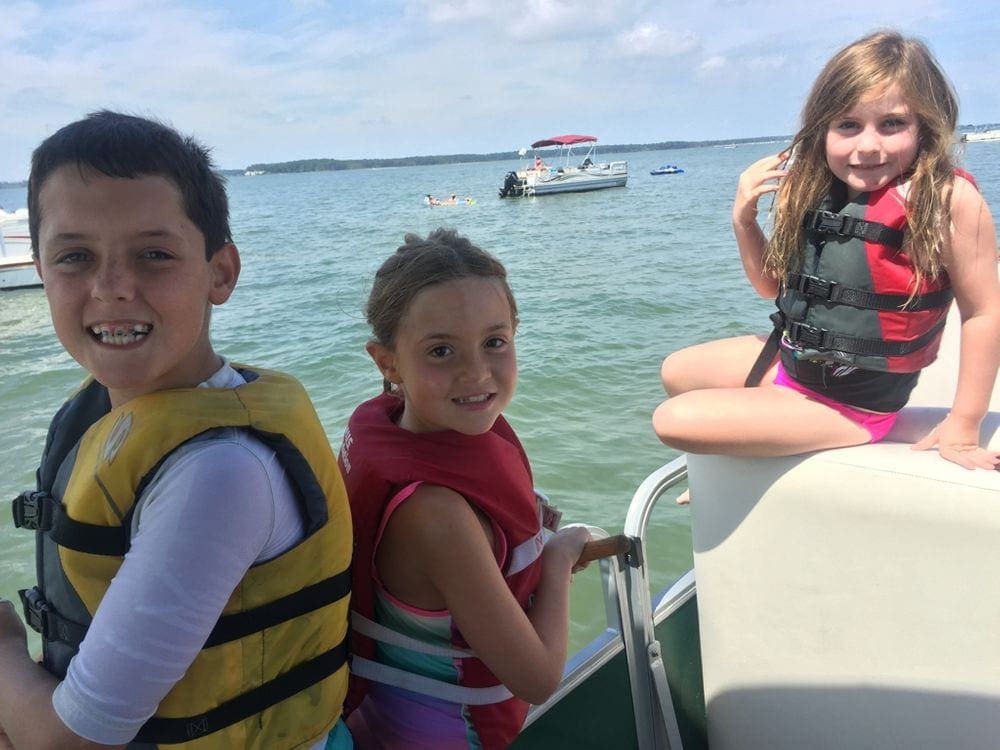 Looking for a beach weekend getaway near Baltimore? Head north to Rehoboth Beach, Delaware! Situated on the Atlantic Ocean around two and a half hours from Baltimore, this premier family-friendly destination offers more than just a beach. Spend time playing in the surf, sand, and relaxing before heading to one of the many miniature golf locations nearby. If kids want to play in the water, then take them to Jungle Jim's Waterpark. They'll love the waterslides as well as the lazy river. In the evening, go for a walk on the boardwalk, grab a slice of pizza from Grotto's, and a bucket of beach fries at Thrashers. Then, head straight to the rides at Funland. This amusement park has been delighting kids since the 1960s and although small, there are rides for every age. Before calling it a night, treat your kids to soft-serve ice cream at Kohr Brothers.
RELATED: 13 Amazing Family Beach Trips Within Three Hours Of NYC
Where to Stay in Rehoboth Beach with Kids
Families will find both high-rise hotels right on the boardwalk and quaint, smaller resorts on the avenues in Rehoboth Beach. Try the Atlantic Sand & Conference Center, located right on the boardwalk and beach. Make sure to treat your family to a room overlooking the ocean. You won't regret the view! If you prefer to be a couple of blocks off the beach, then stay at the Bellmoor Inn and Spa. It offers large rooms, a pool for the kids, and a magnificent spa for parents. Lastly, check Vrbo for local home rentals near the beach!
Eastern Shore, Maryland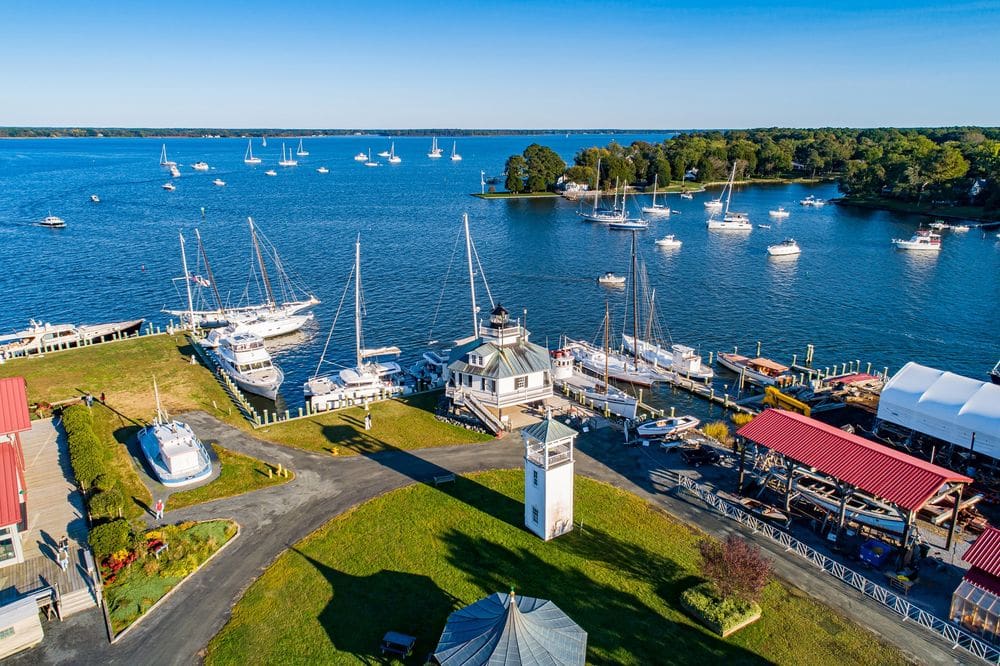 If large, busy beach destinations aren't your thing, head to the Eastern Shore of Maryland. Here, you'll find small, historic towns: Oxford, Saint Michaels, Easton, and Tilghman Island, all along the Chesapeake Waterway. These quaint towns offer plenty of museums, shopping, restaurants, nature, biking, and walking trails. Don't forget to pack fishing rods if your kids love to fish! If you're not into fishing, but want to explore the waterways, then rent a kayak or SUP with Shore Paddle and Pedal. It's a great way to get on the water and take in the beautiful surroundings. The Eastern Shore is also rich in culture and history. Visit the Chesapeake Bay Maritime Museum, featuring a fantastic oyster exhibit and a working shipyard. If you have bird lovers in your family, consider visiting some of the surrounding wetlands. Don't miss a chance to eat steamed Maryland crabs while overlooking the Chesapeake Bay!
Where to Stay in the Eastern Shore with Kids
You won't find many large, hotels on Maryland's Eastern Shore, but what you will find is plenty of small inns and B&Bs, each with their own unique touches. The Inn at Perry Cabin is a well-known destination located in the heart of Saint Michaels. The rooms are clean and spacious, and the inn is situated right on the banks of the Chesapeake. The staff at the Inn at Perry Cabin are also always happy to help make your family weekend relaxing as well as adventurous. No wonder this is one of the best weekend getaways near Baltimore for families! If you have a large family or want your own outside space, check Vrbo or other home rental sites for options.
Deep Creek Lake, Maryland
An All-Seasons Getaway
If it's nature you want, then it's nature you'll get in Deep Creek, Maryland. Around three hours away from Baltimore, this all-seasons getaway has plenty to do all year round. While the summertime is best for water sports, fall will give you plenty of opportunities to see the fall foliage. Winter has skiing, ice-skating, and snow tubing. Spring is perfect for hiking to see trees and flowers come alive. No matter when you visit, make sure to take advantage of the many parks and hiking trails in the area. Kids will love taking time to explore the ample nature in Swallow Falls State Park, where you'll find Maryland's tallest waterfall. If you happen to visit during the summertime, then rent some SUP's and kayaks and venture out into the lake. Remember to visit Wisp Mountain Resort to experience the thrill of mountain coaster, zip-lining, and the challenging aerial ropes course.
Where to Stay in Deep Creek with Kids
Your best option for accommodations in Deep Creek is a cabin rental. Whether you want to rent through Airbnb or Vrbo, you'll find plenty of options for your family. If you prefer to stay in a hotel, then definitely check out Wisp Mountain Resort, located at the base of Wisp Mountain in Deep Creek. Not only does it offer rooms, but plenty of additional mountain activities like archery, scenic chairlift rides, whitewater rafting, tubing, and skiing in the winter. After a day full of activities, parents and kids will love relaxing in the indoor heated pool.
Brandywine Valley, Pennsylvania
Art, Outdoor Adventures, & More
A family visit to The Brandywine Valley in Pennsylvania will be more than memorable. Spend a morning strolling through the never-ending manicured gardens and fountains of Longwood Gardens. Then, treat your kids to a canoe trip or tubing on the Brandywine River with Northbrook Canoe Co. Kids will love swimming and parents will love floating slowly downstream. Visit The Brandywine River Museum Art, home to some of America's most famous artists. Families can also discover historic downtown, Kennett Square, with many restaurants and boutique shops. Then, treat the kids to La Michoacana Homemade Ice Cream! Step back in time with a visit to Hagley Museum and Library. Once a black powder manufacturing company, the Hagley Museum gives visitors a glimpse into the history of powder making and a working 16-ton mill. Families will also have the chance to visit the old DuPont estate circa the early 19th century.
Where to Stay in Brandywine Valley with Kids
The Brandywine Valley boasts a lot of unique historic B&Bs. Try the Fairville Inn for a family weekend getaway near Baltimore. It offers suites perfectly suited for families, close to all the main attractions of the area. If you are looking for a more traditional hotel, then try Mendenhall Inn. It has standard rooms with queen beds, within proximity to area attractions. There are also plenty of other traditional hotels in the area.
St Mary's City, Maryland
A Small Town Abundant With Culture
If you're interested in history, culture, and water adventures, head to St. Mary's City, Maryland. It's only two hours and fifteen minutes from Baltimore! Visit the St. John's Site Museum at Historic St Mary's City, offering visitors live demonstrations, characters dressed in period costumes, historic cooking lessons, and battle site re-enactments. In the surrounding area, trails will take you through Maryland's first settlement, past civil war battlefields and museums, to state parks, and along the water's edge. Families can also enjoy a morning fishing charter with Fish the Bay Charters. Or, take kids on a boat tour of the Chesapeake. Kids will learn about the Chesapeake blue crab and its economic importance. Then, they'll get to test out their crab cleaning and picking skills. It's not a free ride because you'll be pulling, dumping, and baiting crab pots. Afterward, keep anything you catch or let it go free!
Where to Stay in St Mary's with Kids
Like many other smaller towns, St Mary's City offers unique and historic B&Bs, an alternative to the larger hotels. Try the Woodlawn Farm B&B, which occupies what was once the Trinity Manor. It's on the water, allowing families to relax by the waterfront, dip toes in the water, or just watch the sun come up or go down. If you want a hotel for your family, then consider Island Inn and Suites, Ascend Hotel Collection. Located on St Mary's River, guests can take advantage of the water sports and plenty of site seeing opportunities nearby.
Happy Travels!
We hope you liked this list of 7 Weekend Getaways Near Baltimore Families Will Love! Whether you want to enjoy history, culture, or outside adventures, you'll be spoiled for choice with Maryland as your home base. Enjoy your weekend getaway from Baltimore with kids! 
*Due to the COVID-19 pandemic, some of the attractions, accommodations, or things to do on this list may be closed. Please ensure availability before making your decision. 
*This post may contain affiliate links that may earn us a small commission, at no additional cost to you. Affiliate links in no way inform the hotels, sights, products, or other recommendations included in our articles. All opinions and recommendations expressed here are compiled from submissions submitted by the generous members of our Families Who Love To Travel community.
READ NEXT: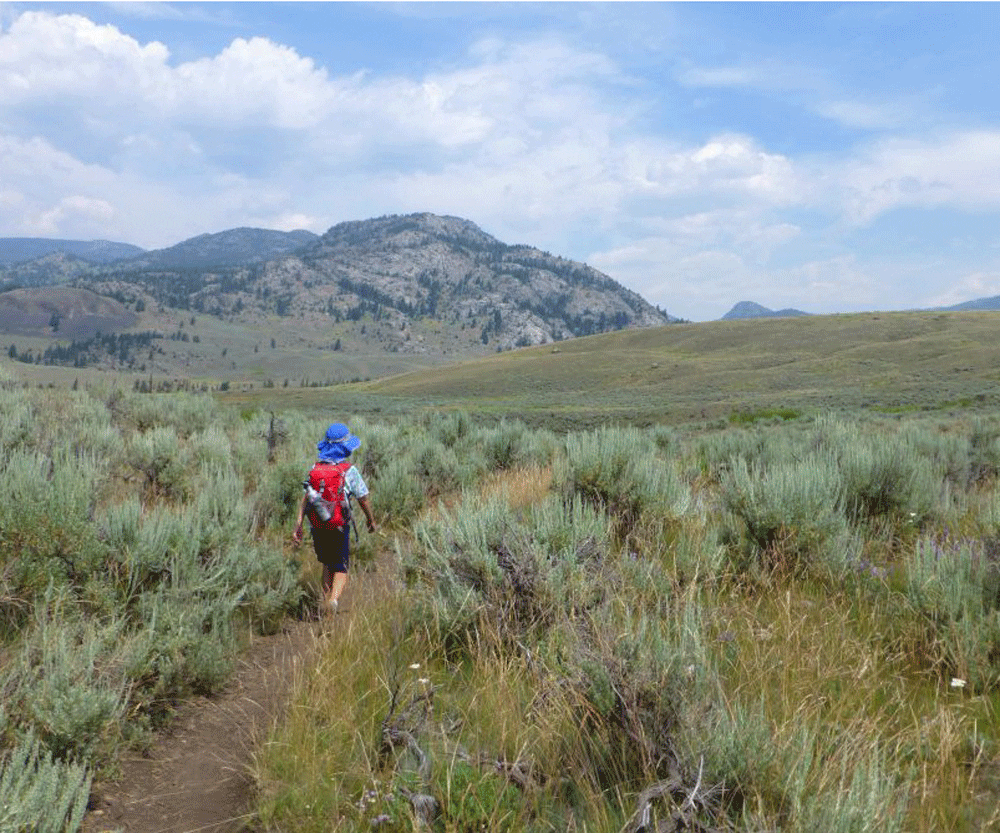 Everyone knows that Yellowstone National Park makes for a classic family vacation. Strolling the boardwalks...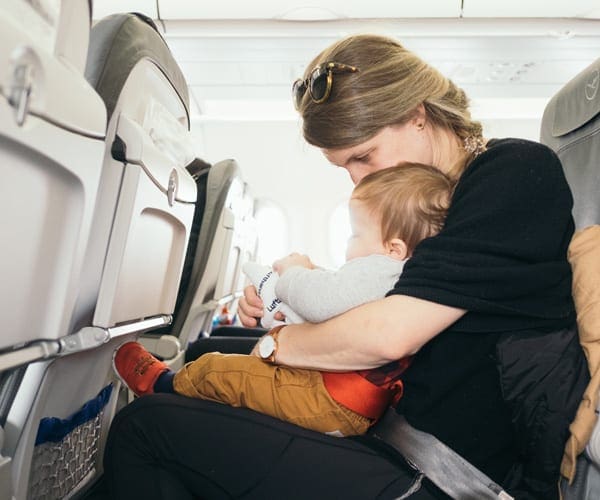 Families Who Love To Travel contributor Meghan Oaks provides her 10 best tips for your...