Nassau, Bahamas reflects the vibrant nature of the Caribbean. Full of color and flavor, the island has something that every family member will enjoy. Accommodations range from mega resorts to quaint Airbnb rentals and everything in between. It can be tempting to spend your vacation by the pool, but there are some great activities for kids in the Bahamas. For example, families can take a speed boat ride to swim with sharks. Or, add some history and culture to your trip to the Bahamas with kids by participating in a walking tour. However you choose to spend your vacation time, we hope these 8 Amazing Things To Do in the Bahamas With Kids will get you excited for your upcoming family trip!
Visit the Exuma Islands
Shore Thing Escapes packs an incredible adventure into one day. Following breakfast, you travel by speed boat to feed iguanas on a remote island. Next, you zoom over turquoise water to Compass Cay where brave souls swim with sharks! A stop at Big Major Cay is your chance to swim with pigs, a once-in-a-lifetime experience! After a delicious Bahamian lunch overlooking sparkling water (and a few jumps off the dock) you travel to Pablo Escobar's plane wreck. Families snorkel around the submerged wings while dodging tropical fish. The last stop is the chance to soak in more sun at a sandbar or private beach. Here you can snap a photo-worthy of being your desktop screen saver. As the speedboat flies home you'll be dancing in your seat as the wind and sun kiss your smiling face.
Reserve Now & Pay Later- Exuma Full-day Experience
Go Scuba Diving & Snorkeling
The clear water found in the Bahamas makes it ideal for families to scuba dive and snorkel. You're in good hands with Stuart Cove's, the only dive shop on the island. New divers can participate in Discover Scuba or the Referral Dive Certification Program. Scuba classes and pool work are done in advance of travel. Then, 4 Open Water certification dives can be completed in the warm and sparkling Bahamian waters. Advanced divers go with those of similar abilities and can take part in the famous "Shark Dive." However, divers of all levels can see sharks and even some shipwrecks. It's no wonder Stuart Cove's is often featured on TV during Shark Week. There are several reefs and wrecks just off-shore so divers can maximize their time in the water. Snorkeling and Snuba are also available for families in the Bahamas who want to experience life under the sea.
Here is Your Shopping List for the Best Kids Snorkel Gear!
Treat Your Kids to Atlantis, Paradise Island for the Day
The Atlantis, Paradise Island resort is considered the best family resort in the Caribbean. Families can purchase day passes and enjoy all that the Atlantis has to offer kids in the Bahamas. There is enough to keep the whole family busy with 2 lazy rivers, 11 pools, 8 waterslides, and several areas just for little ones. The impressive aquariums are alone worth the visit. 50,000 sea creatures live at Atlantis and you might see a shark at the end of a waterslide or pass a giant manta ray on the way to the pool. At the end of the day, stay for dinner and feast at one of the 21 restaurants. A day pass also gives access to Dolphin Cay, one of the largest marine mammal habitats where kids can swim with dolphins or sea lions! A day at Atlantis will be an unforgettable activity for families in Nassau.
Atlantis Bahamas: Book in Advance and Save 20%
Eat Local Cuisine on a Bahamian Food Tour
Travel off the beaten path and experience the local side of Nassau with a culinary adventure that the whole family will love. Tru Bahamian Food Tours offers several experiences that combine food, drink, and culture. "Bites of Nassau" features six locations and local delicacies that are unique to the city. The "Historical Walking Tour – Lunch & Landmarks" is a history lesson and a delicious Bahamian lunch rolled into one tour. The two-hour "Savor Old Nassau Dining Stroll" allows guests to enjoy three food and drink pairings while exploring the old city. Visitors with a sweet tooth will love Bahamian Hospitality's chocolate factory tour that also includes tasting and blending your own wine. A food tour is a great activity for kids in the Bahamas – they will be happy to eat tasty treats while learning local history!
Relax on Beautiful Beaches
Given that Nassau is an island there's always a beach close by. Kids in the Bahamas will love swimming in the warm water and adults will appreciate relaxing in the sun while gazing at the blue horizon. Pack some sand toys, sunscreen, water, and snacks and you'll have everything you need for a day of family fun. Cable Beach is centrally located and offers a long stretch of pristine white sand. Cabbage Beach is popular for tourists and is where you can find activities such as parasailing. Love Beach is a quiet stretch of sand with interesting rock formations to explore. Jaws Beach, in Clifton Heritage Park, is popular with the locals and movie buffs alike. Junkanoo Beach is where you'll find the party and often special events. There are so many amazing beaches around Nassau that you're sure to find one you love!
Escape to the Beach Paradise of the Bahamas with Cruisedirect.com! EXCLUSIVES – Up to $500 to Spend Onboard & 10% Off Shore Excursions!
Explore the Pirates of Nassau Museum
In the heart of Old Town is the Pirates of Nassau Museum. With a trip to the museum, parents can sneak in a history lesson for their kids in the Bahamas! Large sets bring to life the sights and sounds of the era and full-size statues add to the effect. Learn about Blackbeard, Captain Rogers, and other key figures who are the real pirates of the Caribbean. Also, kids can see what it's like to live in a shantytown. The Flag Room shows what flags were used to signal other ships. The museum is full of artifacts so families can learn about weapons and tools used by pirates. Lastly, everyone can take a turn in the stocks, a good incentive for children to obey their parents! A visit to the pirate museum is a fun way to spend a few hours in Nassau with kids.
Indulge Yourself at the Graycliff Hotel
A visit to the Graycliff Hotel is an experience all by itself. This colonial hotel features lush gardens and is home to the Caribbean's first 5-star restaurant. According to history, it was built by a pirate in 1740 and has hosted celebrities ever since. Families in Nassau can stroll the grounds and imagine Winston Churchill smoking a cigar by the pool. The hotel offers a tour of their impressive wine collection and visitors can see 250,000 bottles dating back to 1727. Adults can participate in the interactive Graycliff Culinary Academy or enjoy a wine and food event. Cigar rolling lessons can be paired with a rum tasting for another unique adult activity. Guests can also learn about the fine chocolates produced in the Graycliff Chocolatier factory. And, they are even more delicious when sampled with spirits; rum, whiskey, and port. There's so much to experience at the Graycliff Hotel!
Protecting your trip is our priority! Travelex Insurance!
Play All Day at the Blue Lagoon Island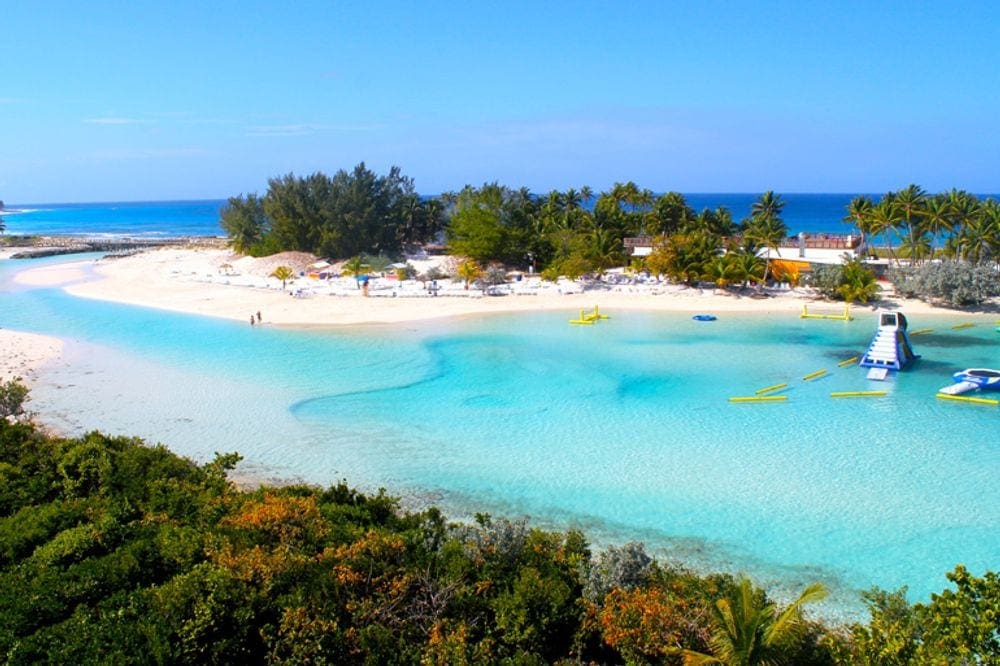 At Blue Lagoon Island, there are many activities for kids of all ages. Just a 25-minute boat ride from Nassau, this small island features enough family-friendly activities to keep you busy the whole day. A small cove of crystal clear calm water is the perfect place to relax and swim. For those who want more adventure under the water, make a reservation to have a special encounter with a dolphin, sea lion, stingray, or shark. Rentals are available to guests who want to venture out on a kayak, water bike, or snorkel around. There's also an Eco-Nature Walking Tour or a Segway Safari to see more of the island for an additional fee. Drinks and a grilled lunch under the palm trees will keep families full while they enjoy all the various activities at Blue Lagoon Island.
4th Night Free. Travel thru Mar 2022. Atlantis Bahamas.
Happy Travels!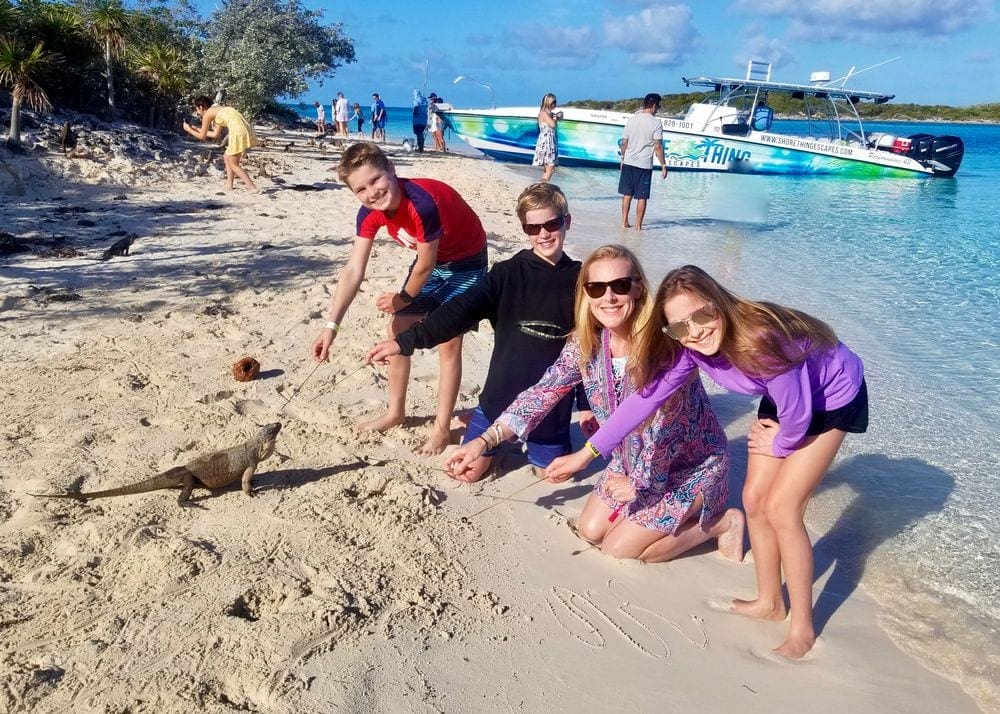 There's so much to do in Nassau with kids! If you don't get to it all you'll just have to make another trip back to the beautiful Bahamas. Visiting the Bahamas with kids is certainly a treat, especially when you can add these 8 Amazing Things To Do in the Bahamas With Kids to your itinerary!
Written by FLT Top Contributor Emily Kapic. You can find more from Emily and her family's adventures on Instagram @Take5Travel!
*Unless otherwise noted, all images were taken by and are courtesy of Emily Kapic.
BOOK TOURS AND ACTIVITIES:
*This post may contain affiliate links that may earn us a small commission, at no additional cost to you. Affiliate links in no way inform the hotels, sights, products, or other recommendations included in our articles. All opinions and recommendations expressed here are compiled from submissions submitted by the generous members of our Families Who Love To Travel community.
READ NEXT:
Atlantis, Bahamas – 25 Ways to Make Your Family Vacation Awesome
Your Shopping List for the Best Kids Snorkel Gear!
Visit One of the 12 Best Caribbean Islands for Families!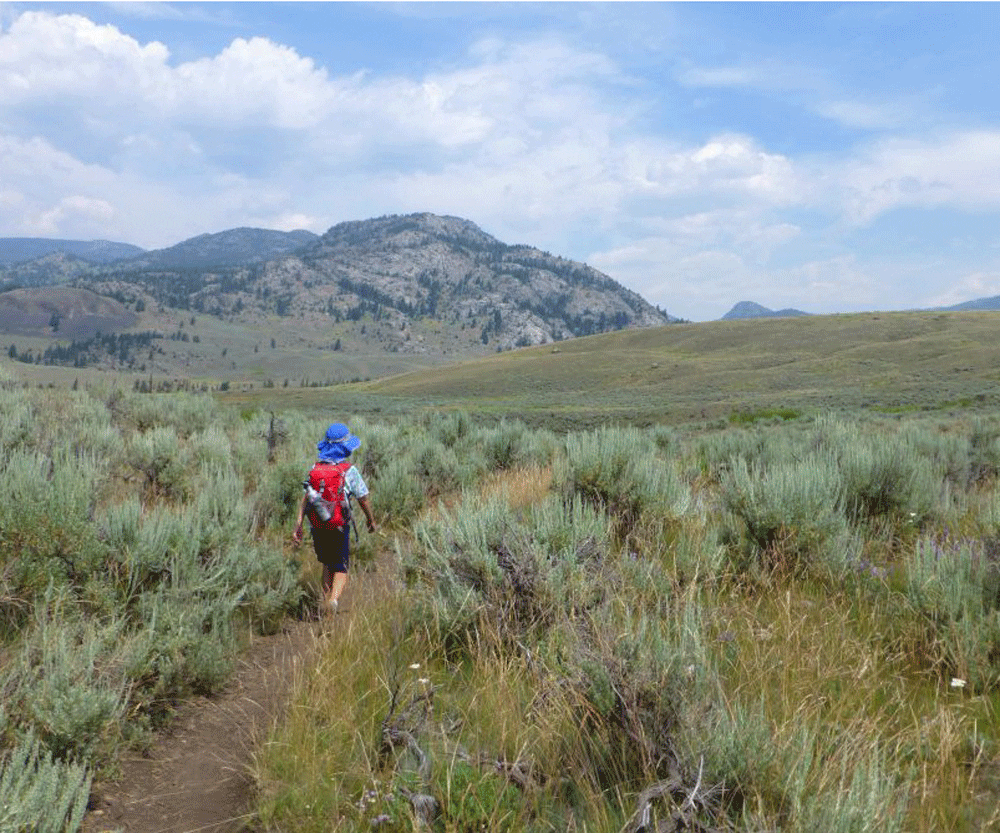 Everyone knows that Yellowstone National Park makes for a classic family vacation. Strolling the boardwalks...
From finding the best flights to booking a hotel, there are tons of decisions you...