When flying on JetBlue, one of the most important things you can do is research airline policies for kids beforehand. Knowing the ins and outs of an airline's policies can help you avoid any potential delays or problems at the airport. It can also help to ease the stress of travel. By familiarizing yourself with an airline's procedures ahead of time, you can minimize the chances of any stressful surprises while you're in the air, ensuring your kids have an enjoyable flight. These are just a few reasons to research JetBlue's airline policies for kids before you book. Fortunately, the airline offers a variety of kid-friendly amenities, such as complimentary TV, movies, and more. This article will cover some vital information about JetBlue, including their policies on children traveling alone, baggage allowance, and more. Keep reading to learn more!
Use Skyscanner to research the best flight deals now!
Why Fly JetBlue with Kids?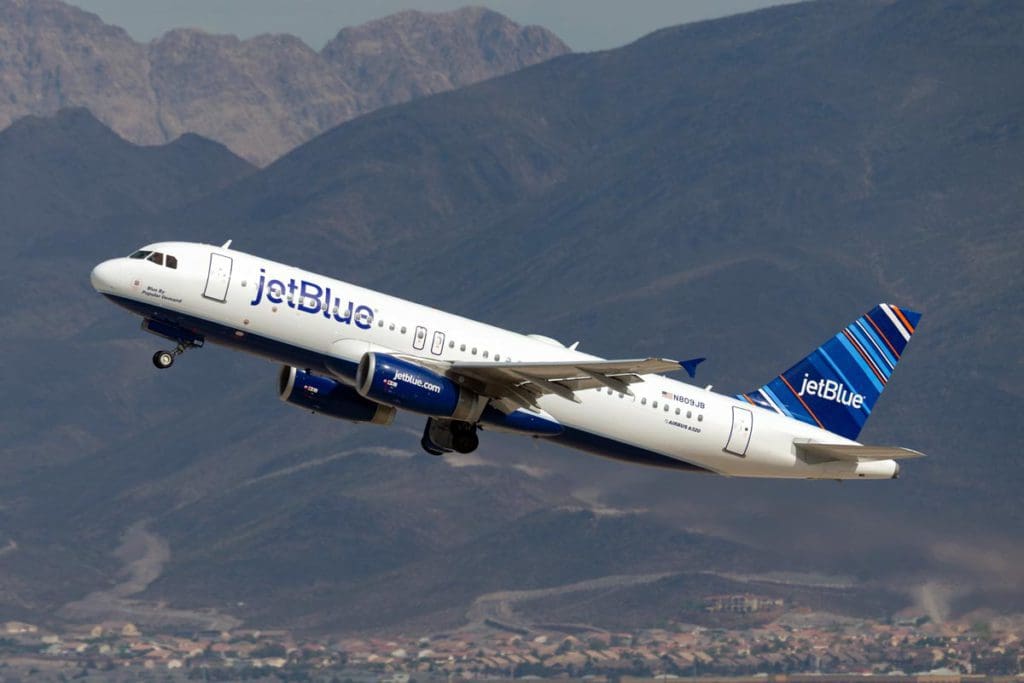 If you're looking for a family-friendly airline to fly with your kids, why not consider JetBlue? While every family's airline experience is subjective, many travelers consider JetBlue a kid-friendly option. They also offer several amenities to make flying with kids easier. This includes a kids' meal option, early boarding for families with young children, and in-flight entertainment options for kids. Additionally, JetBlue has a good safety record and is consistently ranked as one of the safest airlines. Finally, JetBlue offers competitive prices, making it a good option for families on a budget. The airline also has a great loyalty program so that you can earn rewards for future travel!
READ NEXT: All About Delta Airlines: Airline Policies & More Important Information For Kids
Where Does JetBlue Fly Directly?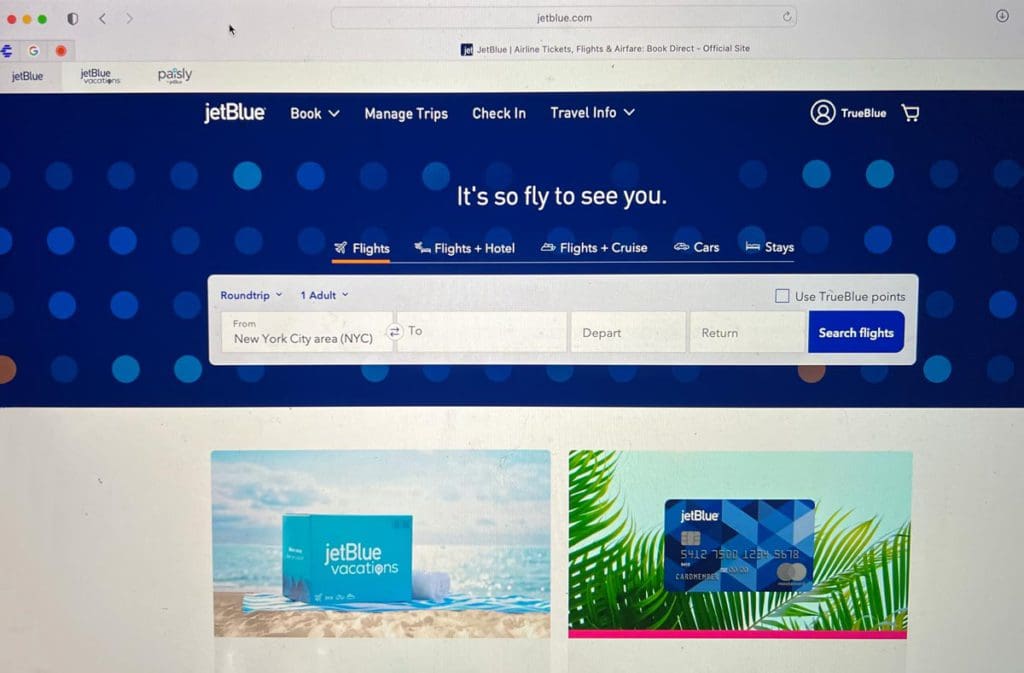 Before planning a trip on JetBlue with kids, you may wonder about non-stop flights. JetBlue flies to numerous destinations non-stop from their hub airports throughout the United States, including the main hub – JFK, in New York City. Some of the other places you can fly to without any stops include:
US destinations like Boston, Fort Lauderdale, Las Vegas, Los Angeles, Orlando, San Francisco, Seattle, and Washington, D.C.
Various Caribbean destinations include Aruba, Jamaica, Barbados, St. Maarten, and Puerto Rico.
In addition to these regular routes, JetBlue also offers seasonal and holiday-specific flights to certain destinations. For more information, check their website for a complete list of all the places they fly to both in the US and abroad.
Booking a flight for your family? Check out these 12 Best Airlines For Kids – International!
JetBlue Airlines Policy for Kids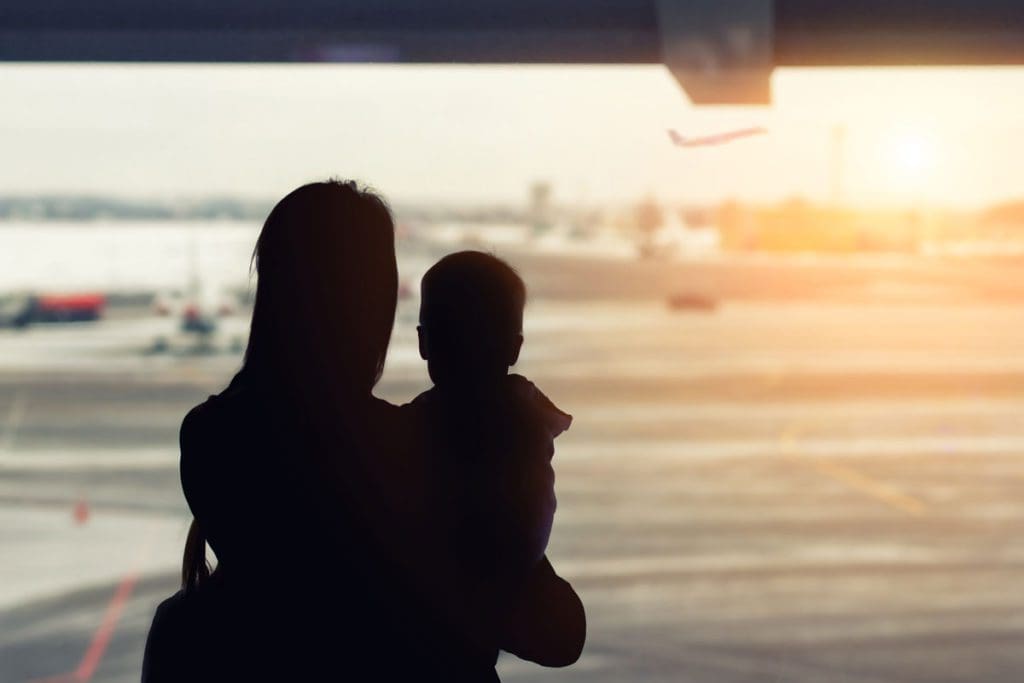 JetBlue is a family-friendly airline with plenty of experience accommodating kids of all ages. Other perks of flying with Jetblue include a "Family Pooling" program where you can pool your air miles with other family members. Keep reading to learn more about the JetBlue Airlines child policy.
Check FlightGuru for the best flight deals now!
Early Boarding for Families
JetBlue offers early boarding for families with children under 2, so you can settle and store your luggage before takeoff.
JetBlue Policies Specific to Infants, Toddlers, and Young Kids
There are a few policies specific to families traveling with babies, toddlers, and small children. Here is what you should know if you are flying with tiny travelers. Continue reading to learn more about the JetBlue infant policy.
Lap Seat/Infant-in-Arms
Many families traveling with JetBlue wonder about the lap seat policy for kids. If your child is under 2 years old, they can fly for free as lap infants on domestic flights (if you're wondering, do babies fly free internationally on JetBlue, note that taxes may be due on flights outside the U.S.)! Plus, if you're traveling with a lap infant, you can bring a diaper bag (in addition to any permitted carry-on and personal item) aboard. Proof of age may be required at the gate or time of purchase.
Bassinets
JetBlue does not offer bassinets on any of its carriers.
JetBlue Car Seat Policy
When flying with children with JetBlue, families can bring their own FAA-Approved car seat for children with a purchased seat. Per the JetBlue Car Seat Policy, car seats do not count toward your carry-on or checked bag allowance. They can be checked at the ticketing counter or at the gate.
Jet Kids BedBox™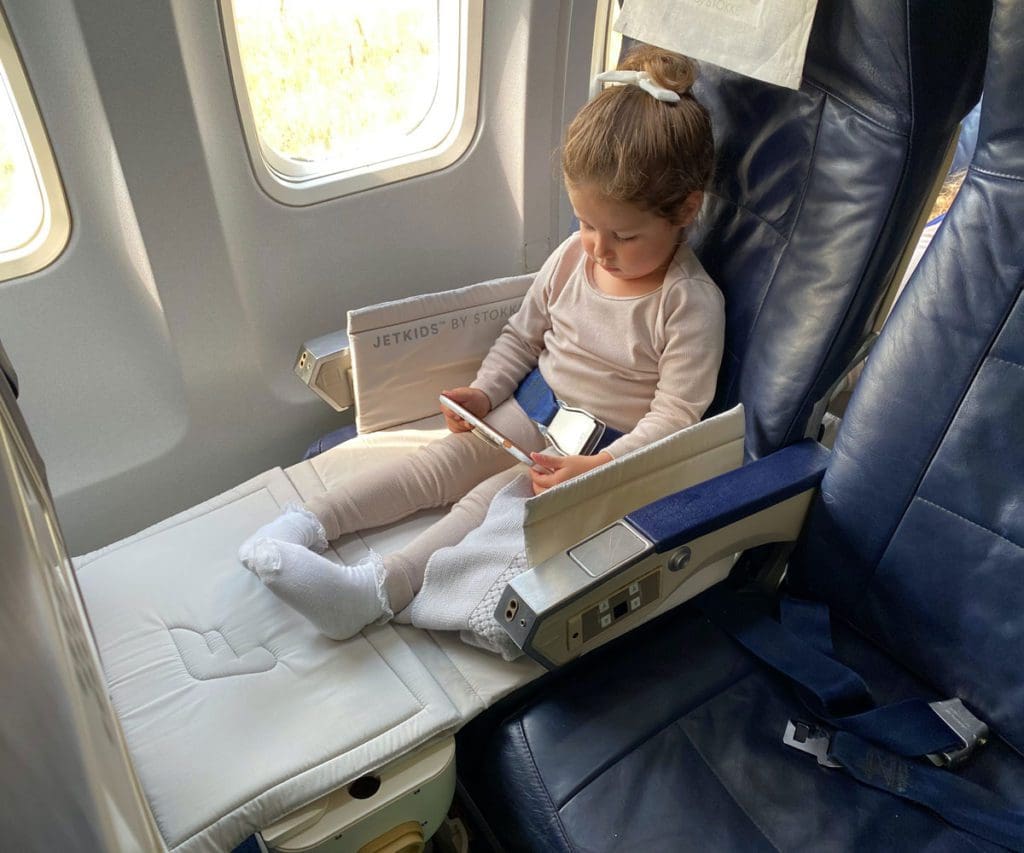 Per the JetBlue AIrline child policy, JetBlue has officially approved the use of the Jet Kids BedBox™. The Jet Kids BedBox™ is a compact travel bed for airplanes, trains, and automobiles. It has a built-in mattress, pillow, and comforter; families can quickly set it up and take it down.
JetBlue Airlines Child Fare
Wondering about the JetBlue child fare options when traveling with kids? When flying on JetBlue with kids, you'll need to purchase a full-fare seat for your child if they're over 2 years old (or if you are purchasing your child their own seat and using a car seat under age 2).
Unaccompanied Minors
If your child is between the ages of 5 and 14, they can participate in the unaccompanied minor program. This program allows children to fly without an adult present.
Baggage/Carry-On Luggage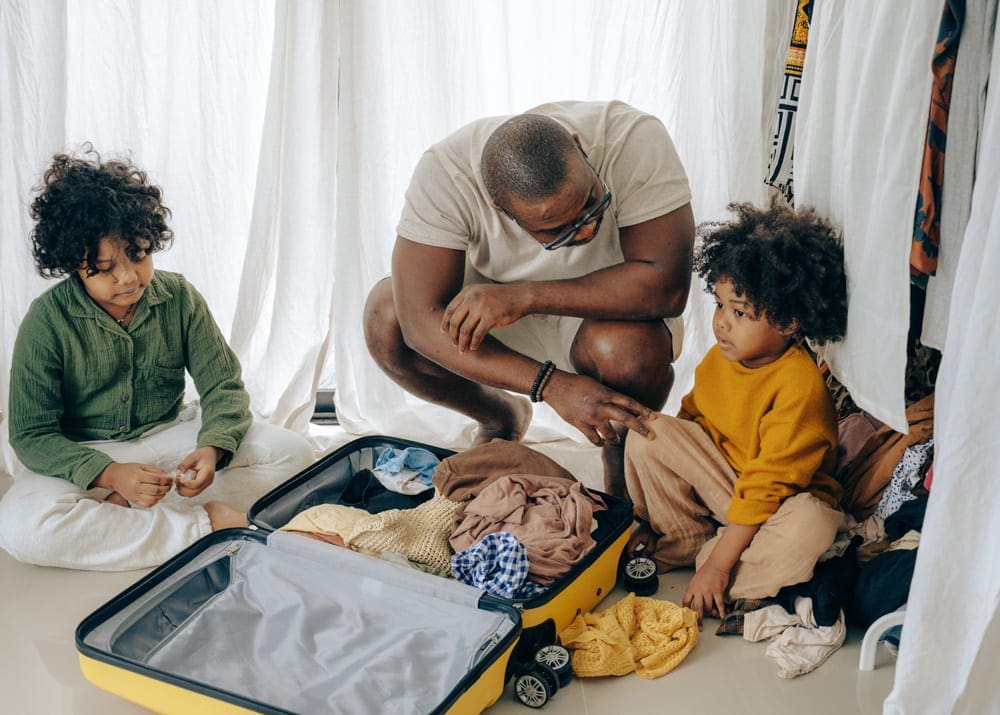 Families traveling with lap infants can also bring a diaper bag, breast pump, carry-on, and personal items. Checking a car seat or stroller will not count toward your luggage allowance. Those traveling with infants-in-arms can find additional guidance here.
Children with a purchased seat are offered the same baggage allowance as adults. Please note, Blue Basic fares do not allow carry-on bags for any passages (except for unaccompanied minors).
Food Policy
Kid-friendly food or snacks are available depending on which flight you book. All of the free brand-name snacks provided in-flight are nut-free. Milk is not served aboard JetBlue flights. Additional snacks may be available for purchase, depending on your flight.
Special Toys and Games/Entertainment Options
Jetblue also has a great entertainment system, including kid-friendly TV shows and movies on select flights.
What Documents Do I Need to Fly with Kids?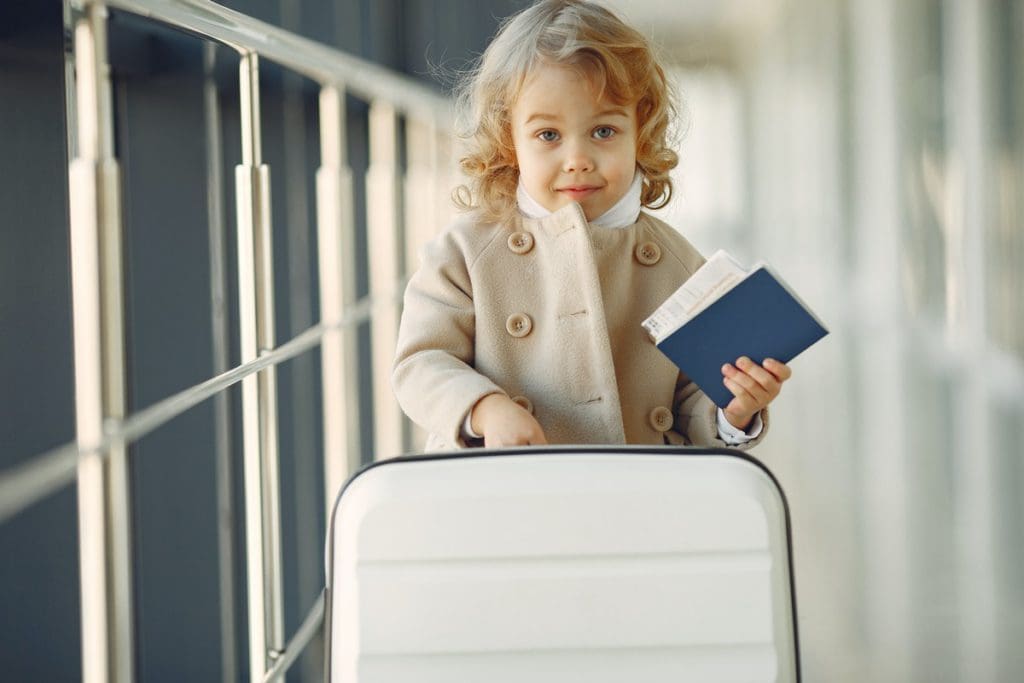 While not strictly JetBlue Airlines' policies for kids, you may still be wondering, do you need identification for a child to fly? There are a few different documents your children may need, as U.S. citizens, to travel (if your kids have different citizenship, please refer to the rules and regulations for their country of citizenship). Then, other types of child identification may also be needed on JetBlue, depending on the airline, destination country, transit country, etc.
What Documents Do I Need for US Domestic Travel with Kids
Generally, no ID is needed: If you're wondering, what documents does a child need to fly within the U.S., babies and kids (or, those under the age of 18) do not need to present any identification for domestic travel within the United States (or its territories, like Puerto Rico or the US Virgin Islands).
Birth Certificates: Some airlines, however, may require proof of age for lap-seat infants. In this case, we recommend packing a birth certificate for your children just in case.
Child Travel Consent: If you are traveling without your child's other parent, a letter of consent providing proof of permission to travel alone with your child may be useful. While this is not strictly needed for domestic travel, it may provide peace of mind for traveling parents in the event you are questioned by government or airline staff.
What Documents Do I Need for International Travel with Kids
Basically, babies and children need the same documents for international travel adults do, including:
Valid US Passport: Regardless of age, children with U.S. citizenship need a valid passport for air travel to another country (even babies!). The application process for children under 16 needs to be completed in person. Both parents are required to be present. Children's passports are valid for five years.
Proof of Relationship to Child: While you may not be asked for it, we highly recommend that you travel with some type of document proving your relationship to your child (e.g., birth certificate, adoption certificate, etc.). Please note, some countries or airlines will require this type of document. It is your responsibility to know the documents needed before you depart for your trip.
Child Travel Consent: If you are traveling without your child's other parent, plan on bringing a letter of consent from the other parent to travel alone with your child. Some countries require letters to be notarized. This letter should contain the child's basic information (e.g., name, gender, birthday, place of birth, passport number, etc.), both parents' names and contact information, the traveling arrangements (flights, accommodations, other adults traveling in your party), and the destination.
Additional Documents You Might Need or Want for International Travel with Kids:
Tips for Taking a Long Flight with Kids
If you're flying with children on JetBlue, there are a few things you can do to make the experience more enjoyable for everyone. Here are some tips for families taking a long flight with kids:
Pack snacks and activities to keep your children occupied during the flight.
Bring some games or books to keep them occupied during the flight.
We also recommend timing the flight around your kids' natural sleep schedule. Or walking around the cabin with them to stretch their legs and get them tired.
Bring a travel pillow and blanket for each child, which will help them stay comfortable during the flight.
JetBlue Even More® Space seats are an excellent option for older kids as they include extra legroom and entertainment.
If you're traveling with a baby for the first time, use these tips to prepare for your baby's first flight.
Best Snacks to Carry on a JetBlue Flight with Kids
In-flight snacks are essential for keeping kids happy and occupied during a flight. When booking a flight on JetBlue, it's important to pack an equal amount of healthy, satisfying, and nutritious snacks since flying can be tiring. These tasty treats will help keep your child's energy levels up during the flight.
Get creative and pack some new and exciting snacks your kids may like, as well as some reliable favorites. Some good choices include P&B sandwiches, fruit snacks, yogurt, granola or energy bars, popcorn, cookies, pretzels, animal crackers, and so much more. For drinks, consider juice boxes or water too. Whatever snacks you choose, ensure they are easy to eat and not too messy!
Search cheap flights by destination through Kayak here!
Best Products for Taking a Long Flight on JetBlue
There are a few essential products to help you survive a long flight on JetBlue with kids. You can read about tons of hacks and products for sleeping on long flights with kids in our article! But to get you started, we recommend getting the following:
Also, read: The Best Travel Accessories Families Can't Live Without
Happy Travels!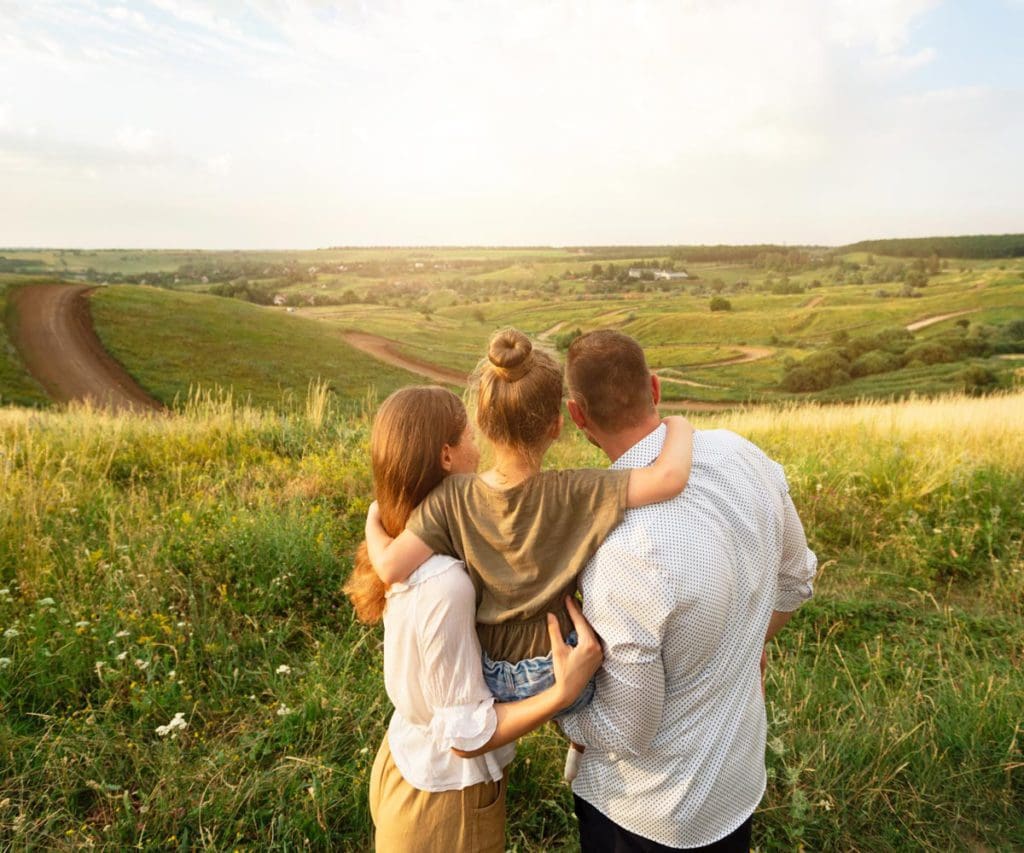 We hope you liked this Guide To JetBlue Airline Policies For Kids! Whether planning a short weekend away or an extended trip, it doesn't hurt to familiarize yourself with these airline policies for children. Enjoy your next flight with the kids!
IMPORTANT NOTE: Airline policies are subject to change and may have been made without our knowledge. Check JetBlue Airlines' policies for Kids for possible updated information.
*This post may contain affiliate links that may earn us a small commission at no additional cost to you. Affiliate links in no way inform the hotels, sights, products, or other recommendations included in our articles. All opinions and recommendations are compiled from submissions submitted by the generous members of our Families Who Love To Travel community.
READ MORE: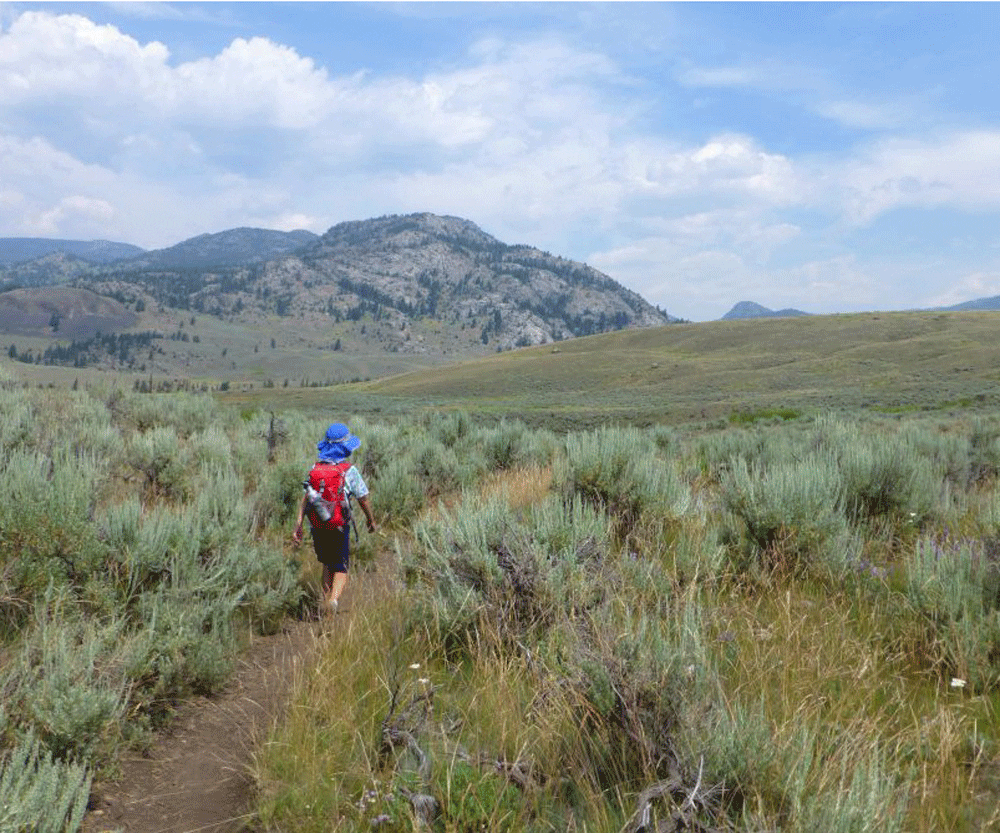 Everyone knows that Yellowstone National Park makes for a classic family vacation. Strolling the boardwalks...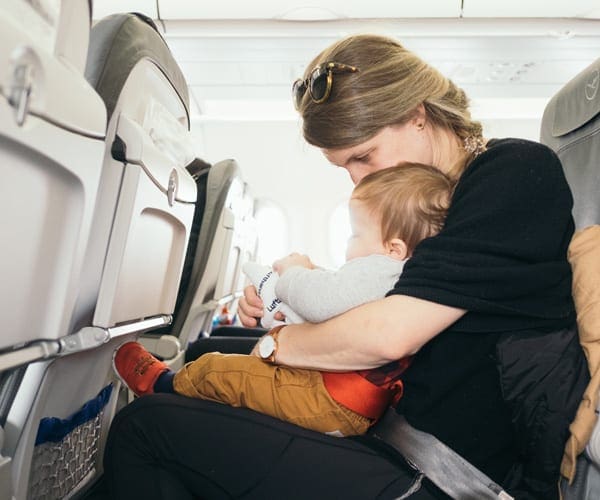 Families Who Love To Travel contributor Meghan Oaks provides her 10 best tips for your...