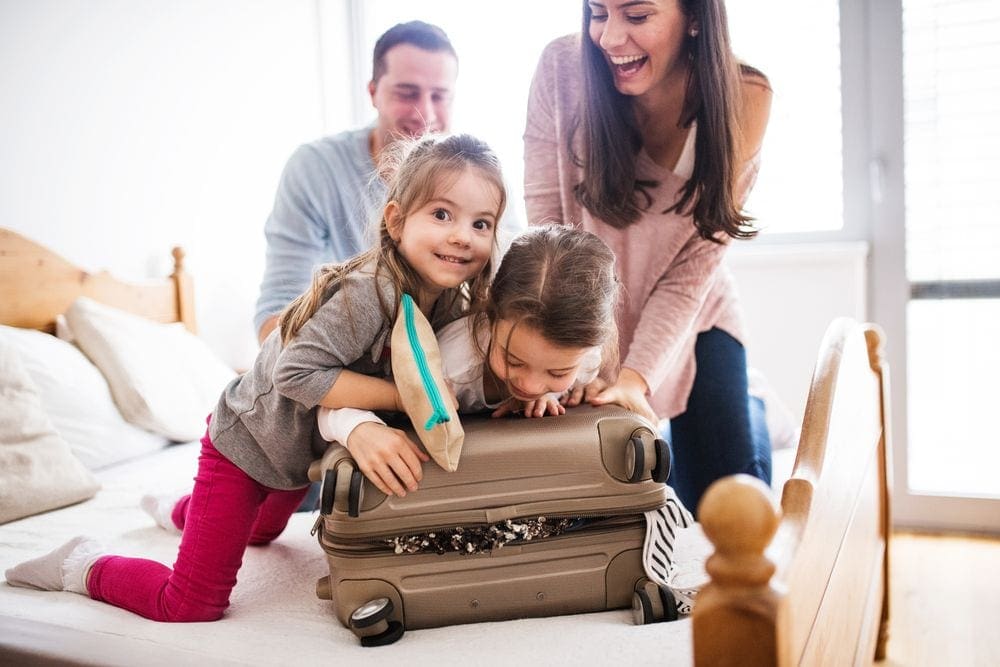 From finding the best flights to booking a hotel, there are tons of decisions you have to make when it comes to traveling with kids, as well as helpful travel resources for families. Families Love Travel is here to make that decision easier for you! With you in mind, we created this list of the best resources for traveling with kids! This guide will go over some of the best places to book hotels, flights, car rentals, and more travel resources for families. We've even identified some of the best travel insurance options for your family trip. Keep reading to find more travel resources for families!
Where to Book Hotels for Families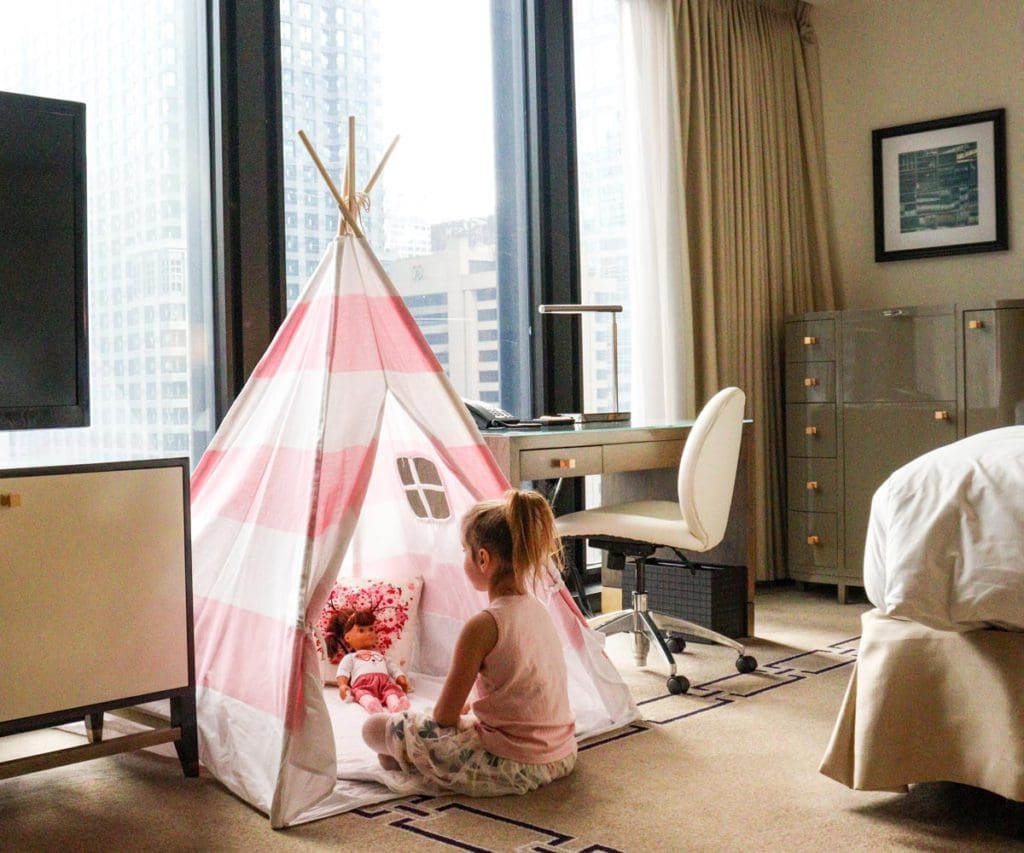 You can book hotels for your family vacation in a few different ways. You can either book them yourself online, call them directly, use a third-party booking site, or book them through a travel agent.
If you book your hotels yourself, there are a few things to keep in mind. Firstly, make sure to read reviews of the hotel before booking. This will give you an idea of what other families thought of the hotel. Not to mention, if it will be a good fit for your family. Hotels can vary widely regarding price, amenities, room size, location, etc. Researching and reading reviews will help you make the best choice for your family trip.
Below, we've shared several travel resources for families related to booking hotels. This includes highlighting some third-party booking sites and highlighting several kid-focused hotel brands.
Booking Family-Friendly Hotels Directly + Through Third-Party Booking Sites
Kid-Friendly Hotel Chains Designed to Delight Children of All Ages
While the above hotels are all family-friendly, sometimes families want to book a hotel specifically designed with kids in mind. If you're looking for a kid-centered hotel, there are a few additional options to consider on this list of travel resources for families. These hotels offer a variety of amenities that families with young children will appreciate. These amenities include things like on-site childcare, water parks, kids' clubs, and family-friendly dining options.
Where to Book Home Rentals for Families
There are several reasons why you might want to rent a house, apartment, or villa rather than stay in a hotel. Perhaps you're traveling with a large family, or it's a multigenerational trip, and you need more space. Or, perhaps, you prefer the homey feel of self-catering accommodation. Certainly, families traveling with infants often prefer kitchen amenities and separate napping spaces. Whatever your reason, there are plenty of great resources for finding the perfect rental property for your next family holiday.
Once you've found a few possible rentals that fit your criteria, it's time to start contacting the owners or managers to inquire about availability and pricing. Be sure to ask plenty of questions to have all the necessary information before making a decision. Consider upfront costs, cleaning services, neighborhood vibe, etc. Finally, don't forget to read the reviews! Knowing what other families have had to say about a property can be very helpful when narrowing down your choices. Here we share more travel resources for families interested in a home rental while traveling.
Curious about the difference between Vrbo and Airbnb? Read our Ultimate Guide to Vrbo vs Airbnb for Families
Booking Flights for Families
When booking flights for your family, there are a few things to remember. Firstly, consider the time of year that you'll be traveling. If you're going during peak travel times (like summer or winter break), booking your flights as far in advance as possible is best. This will give you the widest selection of flights, seats on those flights, and the best chance of getting a good deal. Keep reading to learn more about travel resources for families booking flights.
Tips for Booking Flights for Families
Consider joining WayAway. Its Plus membership gets you cashback on flights, hotels, and much more. On top of that, they've worked with local pros to provide insightful tips and guides to hidden gems in cities all over the world. Parents will also love the platform's 24/7 concierge service run by travel experts – leave it to them to find you the perfect restaurants, excursions, and activities that appeal to both grown-ups and little ones!
Use sites like Skyscanner or Google Flights to compare prices and find the cheapest option. This is especially helpful if you have flexibility with your travel dates.
Look for airlines that offer family-friendly features like early boarding or free checked bags for kids. Kids' items like strollers and car seats can be checked for free on most carriers.
Read each airline policy closely because each carrier has slight differences about what is available for kids on flights, domestically and internationally.
Call the airline to get clarification and have them send the policy to you in writing to present at the gate if issues arise on your travel days.
What's Next?
Then, once you've found a few flight options that work for your family, it's time to book! There are a few different ways to do this. You can book directly through the airline's website or a third-party website. Booking directly is usually the best option, especially if you need support or cancel your travel plans. Some people prefer to collect miles and points through airlines, so being loyal to one airline may benefit frequent fliers. Then, if you're using a third-party site, make sure to read the reviews and policies before booking to ensure that you're using a reputable company.
Booking Flights Directly + Best Airfare Search Site
Best Websites for Booking Flights + Hotels for Families with Flexible Dates or Low Budgets
When it comes to planning a family vacation, there are a lot of factors to consider. Where will you stay? How will you get there? And, perhaps most importantly, how will you afford it all? If you're on a tight budget, finding the best travel deals doesn't have to be difficult. By searching for deals on certain travel resources for families, you can often find deeply discounted rates on hotels, flights, and more. This can be especially helpful if you have flexible travel dates or are looking to travel during off-peak times.
For example, many travel deal websites offer heavily discounted rates for travel during the shoulder season (the period between the high and low seasons). This can be a great time to score deals on accommodations and airfare. Another great thing about using travel deal websites is that they often offer package deals that include hotel and airfare. This can be a great way to save even more money on your next family vacation. So if you're looking to save money on your next trip, check some of the best travel deal websites and resources for families!
Where to Book Tours for Families
There are many great tour companies out there that can help make your family vacation a breeze. Here are a few of our favorite travel resources for families booking tours, offering tour options from just an hour or so to full-day or overnight tours.
Tips for Booking Tours for Families
Use search phrases like "kid-friendly" and "family-friendly" to help narrow tour options.
Watch the fine print on age or other restrictions.
Reading reviews is always helpful in better understanding what the experience may be like with kids in tow.
When in doubt, send the tour a message or call them to learn more about their policies for kids and families.
Where to Book Car Rentals for Families
When renting a car for your family vacation, there are a few things you should keep in mind. First, be sure to book your rental car in advance. This will ensure you get the best possible rate and avoid any last-minute surprises. Then, by following the tips below and using these travel resources for families, you can ensure that your family has a safe and enjoyable experience when renting a car for your next vacation.
Tips for Booking Rental Cars for Families
Choose a large car to accommodate your entire family comfortably.
Make sure to request a car seat or booster seat in advance if you don't plan to travel with one. Reserving a car with a car seat or a booster seat may not always be an option. Packing one is always recommended for those concerned about the brand, fit, and style. If you have young children, choose a car with adequate safety features.
Read the fine print of your rental agreement carefully before signing anything.
Please note that most rental cars in Europe are manual. Make sure you are comfortable and knowledgeable about driving a manual before you book. Some companies may have automatic cars for those who book far in advance.
Vacation Booking Sites that Cover it All
Given that planning a family vacation can be a daunting task, it's no surprise that more and more people are using vacation aggregator websites to book their travel. These booking travel resources for families allow you to search for and compare different hotels, flights, and other travel options in one place, saving you a lot of time and effort. You can also save money by choosing a website that covers it all. You can often find deals on activities and attractions, plus hotel stays. And since everything is in one place, keeping track of your reservations and itinerary is easy.
Finding a website that offers kid-friendly options is also important when traveling with kids. Look for a website with various hotels catering to families, as well as activities and attractions geared toward kids. By doing your research ahead of time, you can make sure your trip is smooth sailing from start to finish. There are many different vacation booking sites and travel resources for families, so it can be tough to know which one to use.
Travel Insurance Options for Families
One of the most important decisions you may make when planning a family trip is whether or not to purchase travel insurance or additional medical coverage for your family vacation. Travel insurance and travel medical coverage are generally two different plans: travel insurance covers the logistics of your trip and potential cancellations due to weather, illness, etc. Additional travel medical coverage covers the people in your family should there be an accident or illness while traveling (including things like medical evacuations and treatment abroad). Pay close attention to policies around Covid-19, as they vary widely and can change quickly over time. Here are a few great travel resources for families interested in purchasing travel insurance.
Tips for Finding Travel Insurance for Families
Check with your current insurer, your employer, and your credit card policies before you purchase additional coverage. You may already have some travel insurance and/or additional medical coverage through these resources.
Read policies carefully, you may need or want additional coverage for certain activities, like renting a car or participating in adventure sports.
Pack your insurance cards when you travel! Keep them in a safe place, like your carry-on bag, so that you have them handy if you need to claim them while you're away from home.
Renting Kids' Gear While Traveling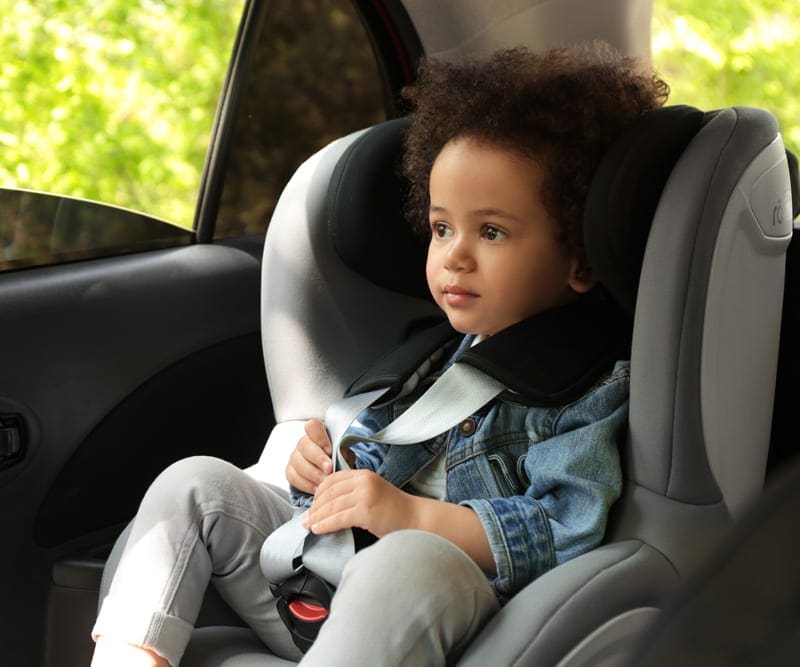 When traveling with a baby, the right gear can make all the difference. But lugging all that gear around can be a drag (literally), which is why more and more families are turning to baby gear rental companies and other travel resources for families.
These baby gear travel resources for families will deliver everything from cribs and car seats to strollers and high chairs right to your hotel or vacation rental. This way, you don't have to worry about packing it all up yourself. And since they specialize in baby gear, they usually have the latest and greatest products, which can be a lifesaver when dealing with jet lag and cranky kids. If you're looking for a hassle-free way to travel with your little ones, consider renting gear instead of bringing your own. It'll save you time, money, and maybe even a bit of travel anxiety.
Booking a Family Photography Session while Traveling
If you're looking for a fun activity to try during a family vacation, plan a photo shoot with your kids! Booking a family photo shoot while traveling is the perfect way to capture memories of your trip. A professional photographer can capture all the special moments of your vacation, from the landmarks you visit to the laughter shared between family members. Working with a photographer to capture beautiful photos of your loved ones will allow you to connect in a fun and creative setting. And, when you look back on the photos later, they'll remind you of all the laughter and love shared during your trip.
Lastly, it's a great way to support local businesses – many photographers are small, family-run businesses that rely on word-of-mouth to stay afloat. So, if you're looking for a unique and special souvenir from your trip, consider booking a family photo shoot! Here are a few travel resources for families looking to book a photographer during their vacation.
*This post featuring travel resources for families may contain affiliate links that may earn us a small commission, at no additional cost to you. Affiliate links in no way inform the hotels, sights, products, or other recommendations included in our articles.
Families Love Travel is not liable for any injuries and/or damages to persons or property due to your vacations influenced by the suggestions or travel resources for families on this website. We are not responsible for any information on this website, such as recommendations for babysitting services, car rentals, or accommodations. All content provided is for informational and review purposes only. The information we provide is to make it easier for families to travel together and nothing more. Try the suggestions within this list of travel resources for families at your own risk.
READ NEXT: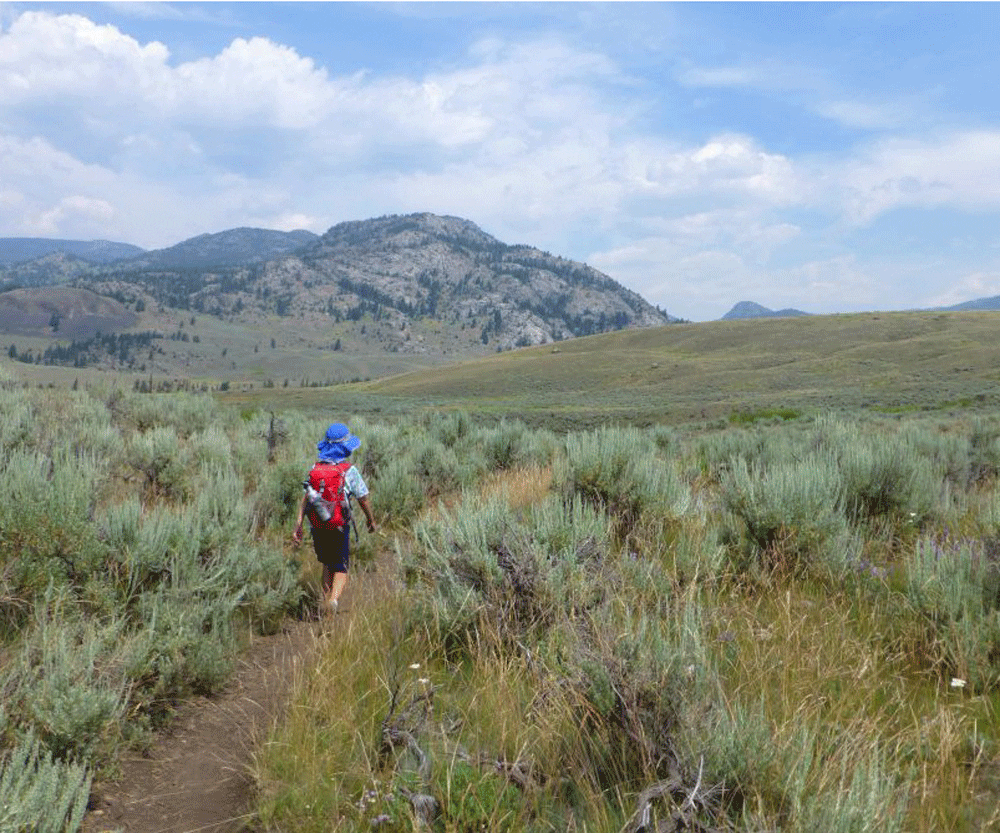 Everyone knows that Yellowstone National Park makes for a classic family vacation. Strolling the boardwalks...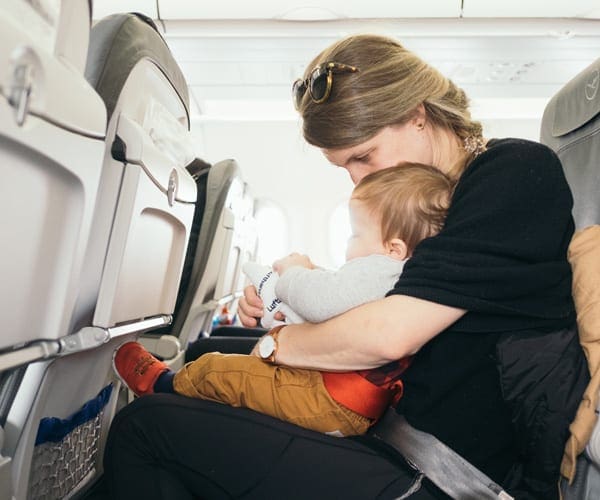 Families Who Love To Travel contributor Meghan Oaks provides her 10 best tips for your...