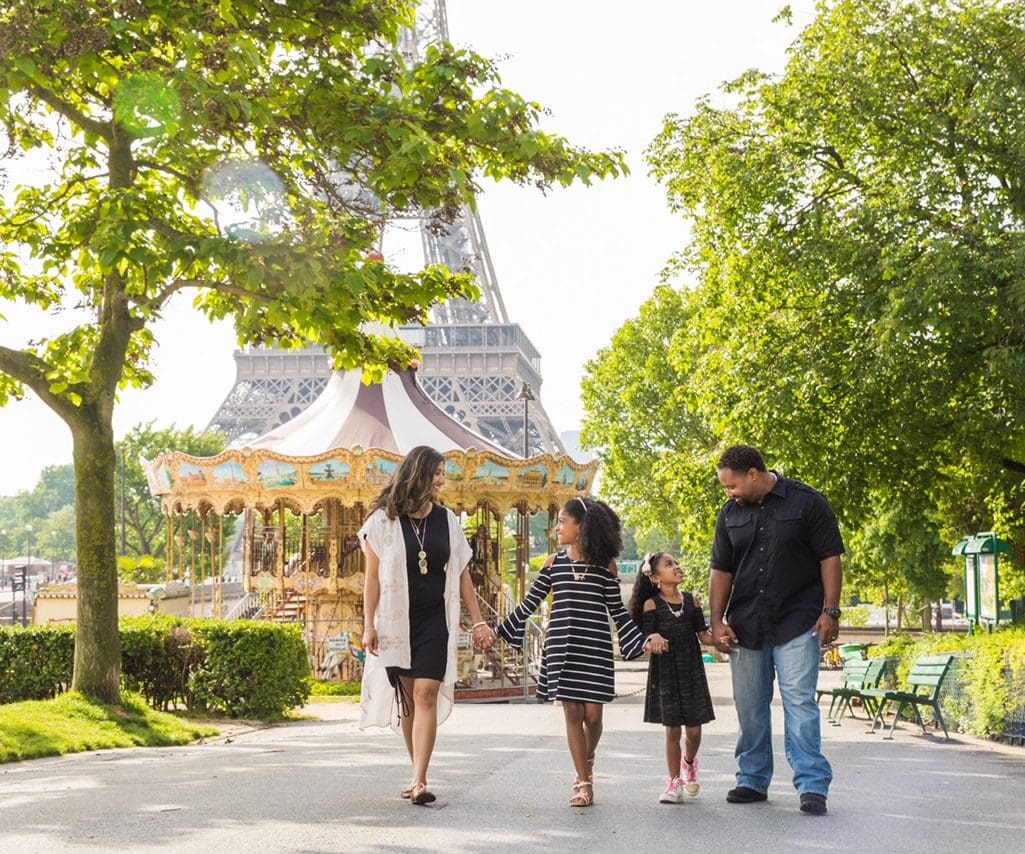 If you want to know all about France with kids, there's some important information you should read first. From the local currency to health information, the official language, and even babysitting services, it's important to do proper research on your vacation destination before booking your trip. Finding all the information in one place can be tricky, though, which is why we've compiled a list of things to know before visiting France, including important information for you to reference. Plus, stay tuned until the end, since we also include things to do in France with kids and the best hotels in France for families. Keep reading for all about France for families!
At A Glance

Before you visit France with kids, you should learn the basics. Keep reading for local currency, visa information, and more information all about France with kids.
Local Currency & Time
Wondering all about the French local currency and how families can get the best currency exchange rates? The currency in France is the Euro. It is widely accepted in many parts of the country. Most credit cards and traveler's checks are accepted as well. France operates 2 hours ahead of Eastern Time, in GMT +2. Click here to see France's current time.
Official Language & Visa Information
French is the official language of France. If you're planning an extended trip to France or have a non-U.S. passport, you may also need to research obtaining a VISA before your visit. To learn all about the VISA policy in France for families, click here.
Power/Standard Voltage
In France, there are two associated plug types: type C and E. Plug type C is the plug that has two round pins and plug type E is the plug that has two round pins and a hole for the socket's male earthing pin. France operates on a 230V supply voltage and 50Hz.
Local Weather
Knowing about the France climate will be helpful before you depart. France enjoys long hot summers and cool winters, offering a climate that is both temperate and agreeable. However, as the largest country in Western Europe with incredibly varied terrain, it is perhaps not surprising that the weather and climate in France can change dramatically as you travel from region to region and can therefore be somewhat unpredictable. Please visit Accuweather for the temperature in France during your holiday. If you need more help planning your French vacation with kids, feel free to check out France's official tourism website for more information.
Health Information
Having the right information about health and safety is an important part of visiting France with kids. If your children have allergies, might need medical attention, etc., be sure to keep this important information in mind when learning all about France with kids.
Vaccinations, Health Tips, & Hospitals
Visiting France with young ones? Remember to check if your child has all the correct shots and vaccines. For a complete list of the recommended vaccines and more health information on all about France with kids, including COVID-19 warnings and regulations, visit the official CDC website. It's always better to be safe than sorry, so you should also check out hospitals near your vacation destination just in case.
COVID-19 Guidelines & Vaccination Information
If you're planning a trip to France soon, you're probably wondering about France's COVID-19 guidelines. As of April 15th, France has no travel restrictions or requirements at this time. Please check the Consulate website to keep up-to-date on France's stay-at-home orders.
Emergency Services
In case of an emergency, keep these numbers handy during your trip to France with kids, as this is very important information when learning all about France with kids.
Police, Fire Department, Ambulance
For emergency services in France, dial 112. Alternatively, if you need police assistance in France, you can call 18. You can also call 17 to reach an ambulance in France.
Safety Issues
If you're visiting with your kids and want to know all about your destination, you're probably wondering: Is France safe for families? The answer is yes! The crime threat in France is generally considered to be on the lower side, and it is widely regarded as one of the safest countries in Europe. France is overall very safe to travel to. Even though it's sometimes dangerous, and the number of homeless people on the street may make you feel uneasy, the criminal activities that occur only apply to dangerous parts of the city, which are rarely frequented by tourists.
You can review the current U.S. Department's France Travel Advisory here.
France For Kids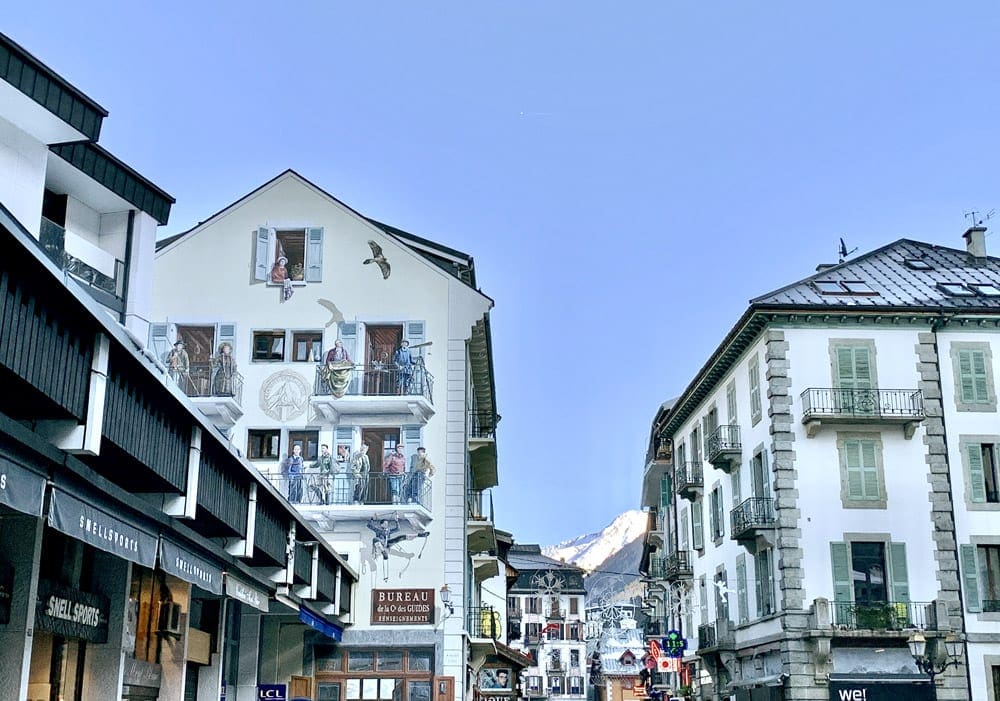 Visiting France with kids brings its own set of challenges. Keep reading for comprehensive information on babysitting services, baby gear rentals, etc.
Babysitting Services & Baby Gear Rentals
Looking for a romantic evening alone in France? Luckily, you'll find plenty of babysitting services throughout the city in your search to learn all about France with kids, from International Babysitters to local providers in Paris. If you've left your baby gear at home, don't worry! There are plenty of places to find baby gear in France.
Transportation
Transportation is another thing to consider when vacationing in France with kids. Whether you need information about car seats or all about local airlines in France for families, you've come to the right place.
Car Seat Laws
If you plan to ride in a car during your France vacation with kids, keep reading for important car seat information. According to the French law about passenger safety, any time you sit in a vehicle fitted with seat belts, it's compulsory to wear them. All children up to the age of 10 must travel in a car seat or restraint. The use of car seats is determined by weight. Under 10kg: Rear-facing seat in the front passenger seat (with passenger airbag deactivated) or back seats. 10 – 13kg: The same conditions as above apply.
Transportation Services
There are three airports serving Paris, France's most popular city, with Charles de Gaulle being the major international airport for the country. Many of the international airlines flying to France only fly to Charles de Gaulle, therefore it will be the only option you have. Even so, from Paris there are many options for your onward journey including plane, train, bus or car and the rest of the country is easily accessible.
Train
Dense and highly centralized, the railway network is managed by the SNCF (Société Nationale des Chemins de Fer). Coming from London, Eurostar is the most convenient means of transport. When transferring through Paris, it is important to know that your connecting train may depart from a different station. There are 5 main train stations in Paris (Gare du Nord, Gare de l'Est, Gare de Lyon, Gare d'Austerlitz and Gare Montparnasse) each of which can be easily found on the Paris Métro or RER network.
Ferries
There are several ways of getting to France and by ferry is one. From England, several operators have regular services out of Dover arriving in the northeast of France. Plus, for those looking to explore further into the Mediterranean, then there are also regular ferries to Corsica from ports such as Nice, Toulon, and Marseille.
Coaches, Buses
Eurolines have a strong, developed network and cover all major European capitals from Paris by coach. They also have an extensive national network within France, covering 224 French destinations, offering another alternative for getting around in France.
Buy European train tickets, the safe and simple way by using Rail Europe.
Cars
To drive in France, you must be in possession of your national driving license (if you're not an EU citizen, you must have your international driving license); plus a certificate of registration, which is called "la carte grise" in France, and a certificate of insurance.
For more information on transportation in France, click here.
Other Things to Know Before Visiting France With Kids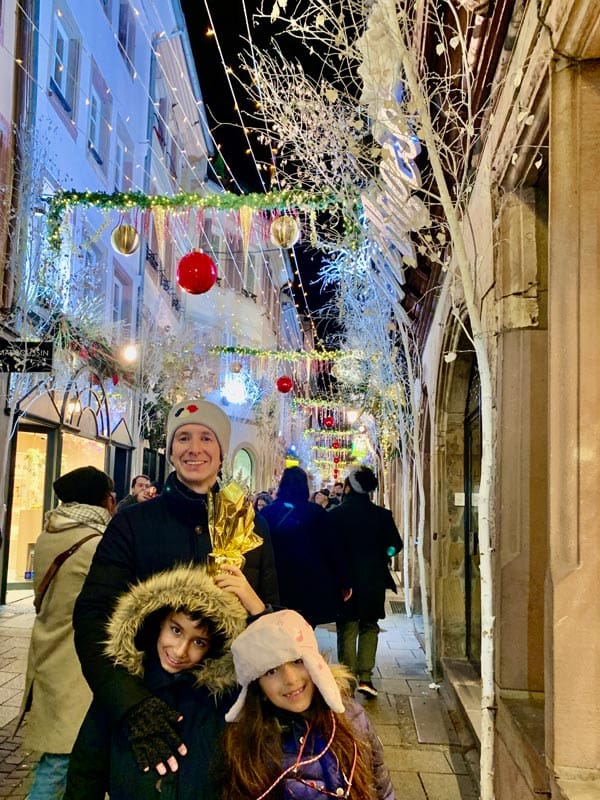 Searching for more tips all about France with kids? Between tipping customs, important holidays, and other safety issues, there are still a few things left you should know. Keep reading to learn all about France with kids!
Explore monthly geography kits from Little Passports that'll take your child on a global adventure! It's a perfect gift to get your adventurous kids excited about future trips. Click here for options!
Tipping Customs
Knowing all about tipping in France can save families a lot of hassle. In France, like many popular travel destinations, tips and gratuities are discretionary and dependent on the service quality you've received. Tipping throughout France is very common, just like in the USA, so expect to tip when visiting salons, spas, and other service industries. Normally, the rule of 15%-20% of the total bill is applicable. Tipping might not always be expected, but is most certainly appreciated
Important Holidays
If you're still searching for specific dates to visit France, you may want to determine whether your vacation will fall on a public holiday. This can greatly diminish the number of attractions or points of interest you see, so it's important information to know about visiting France. Check the France National Holidays for more information here.
Travel to France in style and buy your luggage from Rimowa! Looking for other luggage options? Check out suitcases from Briggs + Riley.
Things to Do in France With Kids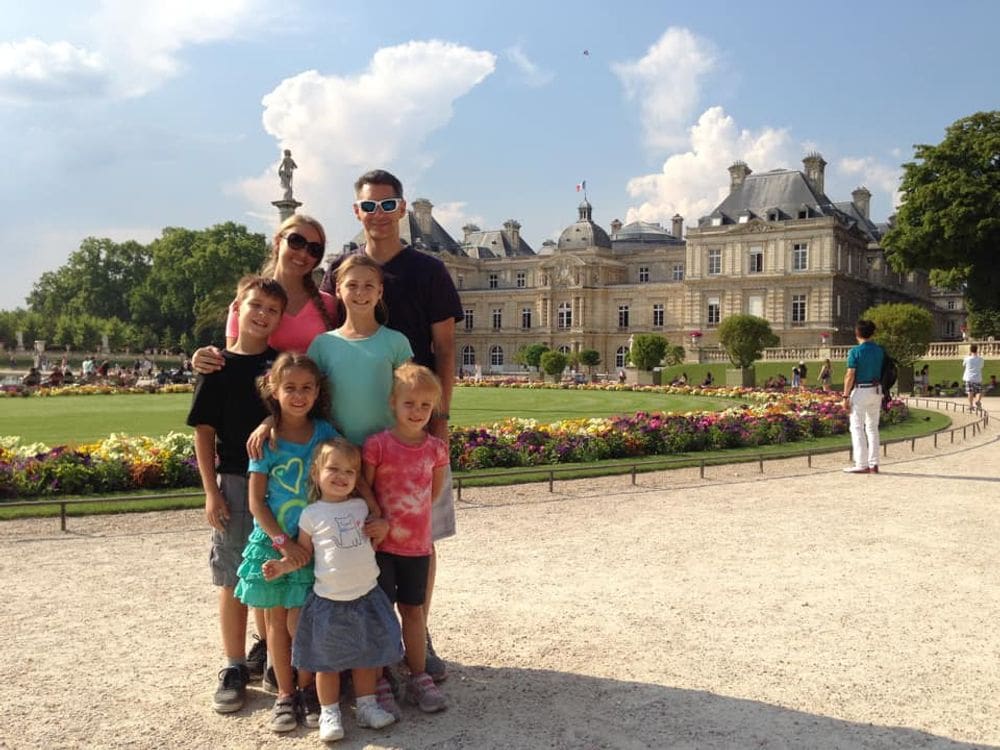 Once you've read our France important information and all about France with kids, look up what to do. Famous for its rolling hills, beach destinations, and culture-filled cities, there are still plenty of ways to keep entertained as a family. Paris is the most visited destination in France for families. Here, you'll find popular attractions like Disneyland Paris, The Louvre Museum, The Luxembourg Gardens, and the Eiffel Tower, among others. During the summer, families also flock to the beautiful beaches of the French Riviera, including towns like Nice, Cassis, Antibes, and more. France also has various ski destinations perfect for families to visit in the winter such as Chamonix, Courchevel, Meribel, etc. If you're in the holiday spirit, check out the Best Christmas Markets in Europe For Families in Strasbourg and Colmar!
Companies such as Viator or GetYourGuide offer various tours in Paris and all over France with a flexible cancellation policy and a book now, pay later option. These companies offer peace of mind for families if they have to cancel for any specific reason. If you like planning your family trip to France and have questions regarding your itinerary, things to do, etc, you can consult a service like Go Ask A Local.
RELATED ARTICLE: Fantastic Things To Do In Paris With Young Kids!
Where to Stay in France With Kids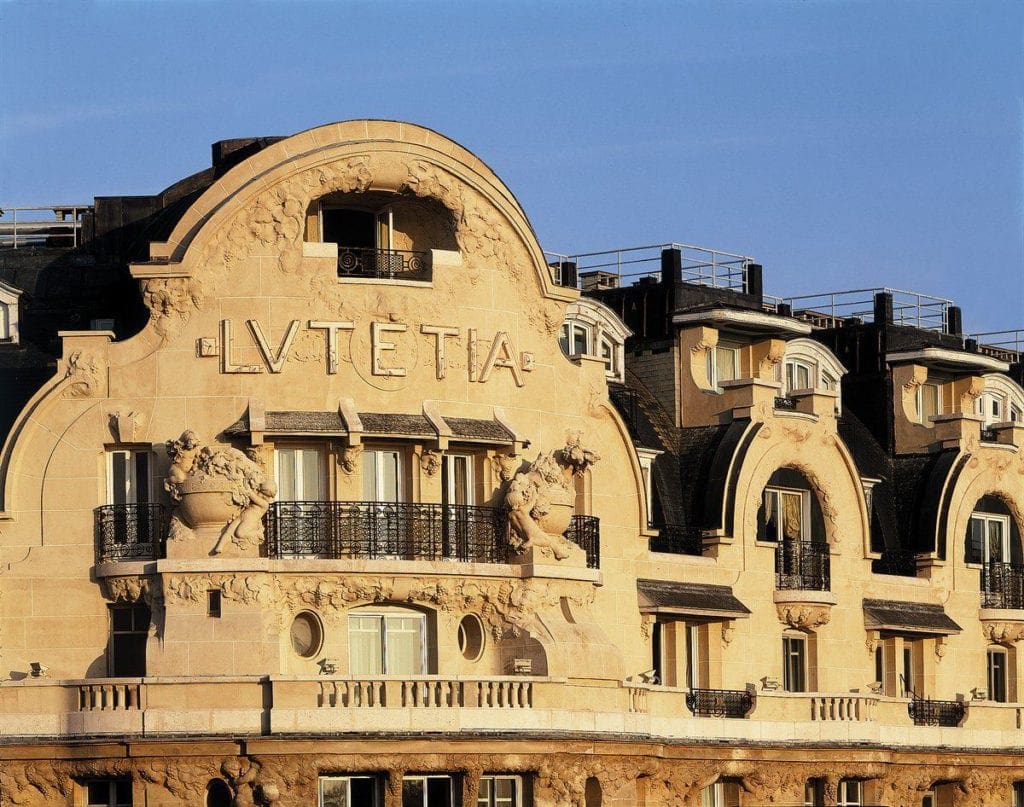 Looking for the best places to stay in France with kids? Once you've learned all about France with kids, it's time to decide on a place to stay. Paris is the most popular destination in France to visit due to its attraction for all ages, so it's also a popular destination to stay in. If you decide to stay in Paris with kids, check out websites like Hotels.com, Travelocity, Expedia, and more to help save on your trip. Or, you can book directly with your favorite chains, from Marriott to Hilton, etc. It's usually hard to find hotels that accommodate a family of four in Paris, but we suggest booking hotels due to safety reasons. If you're planning to stay at another France destination with your family, then we suggest renting a home using AirBnB or Vrbo There are also various local agencies to help with your rental search.
Paris City Vision also offers various tours in Paris to must-see places around the city.
RELATED ARTICLE: Best Paris Hotels For Families!
Happy Travels!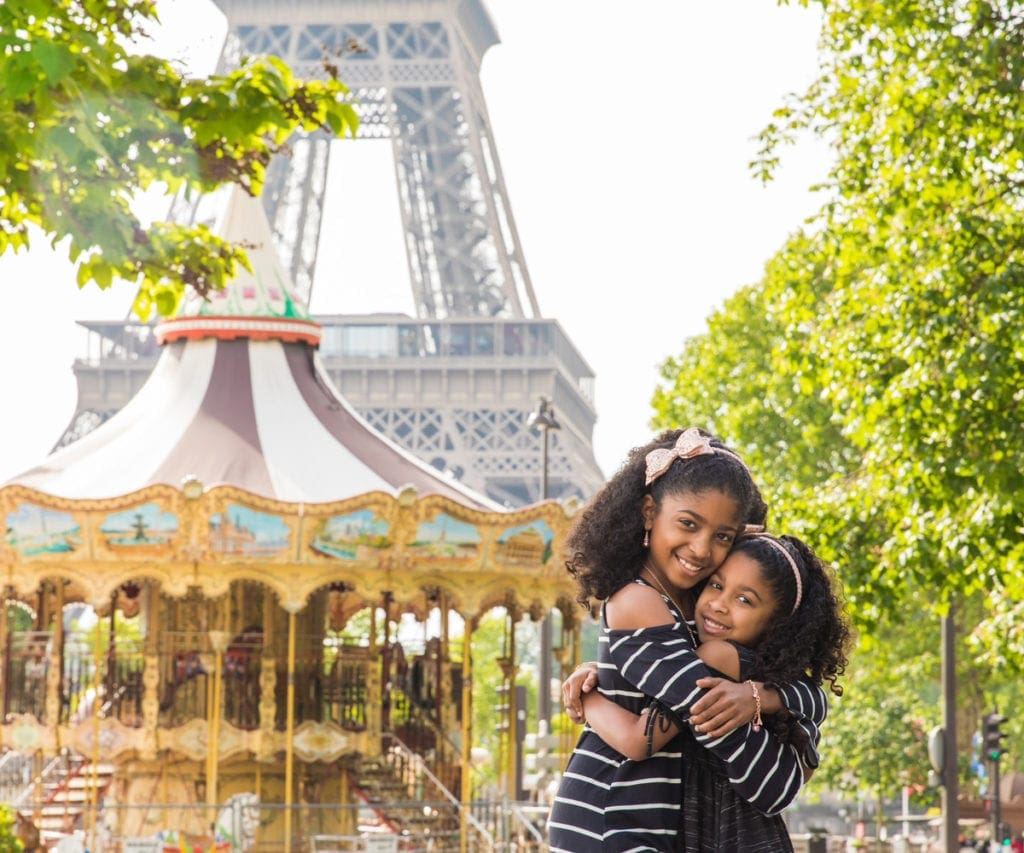 We hope you liked this article All About France With Kids: Important Information To Know! From stunning ski slopes to beautiful beaches, this European country has so much variety. Enjoy your vacation to France with kids!
*Due to the COVID-19 pandemic, some of the attractions, accommodations, or things to do on this list may be closed or may have reduced services. Please ensure availability before making your decision.
*This post may contain affiliate links that may earn us a small commission, at no additional cost to you. Affiliate links in no way inform the hotels, sights, products, or other recommendations included in our articles.
Families Love Travel is not liable for any injuries and/or damages to persons or property occurring as a result of your vacations influenced by the suggestions on this website. We are not responsible for any information on this website, such as recommendations for babysitting services, car rentals, or accommodations. All content provided is for informational and review purposes only. The information we provide is to make it easier for families to travel together and nothing more. Try the suggestions at your own risk.
READ MORE: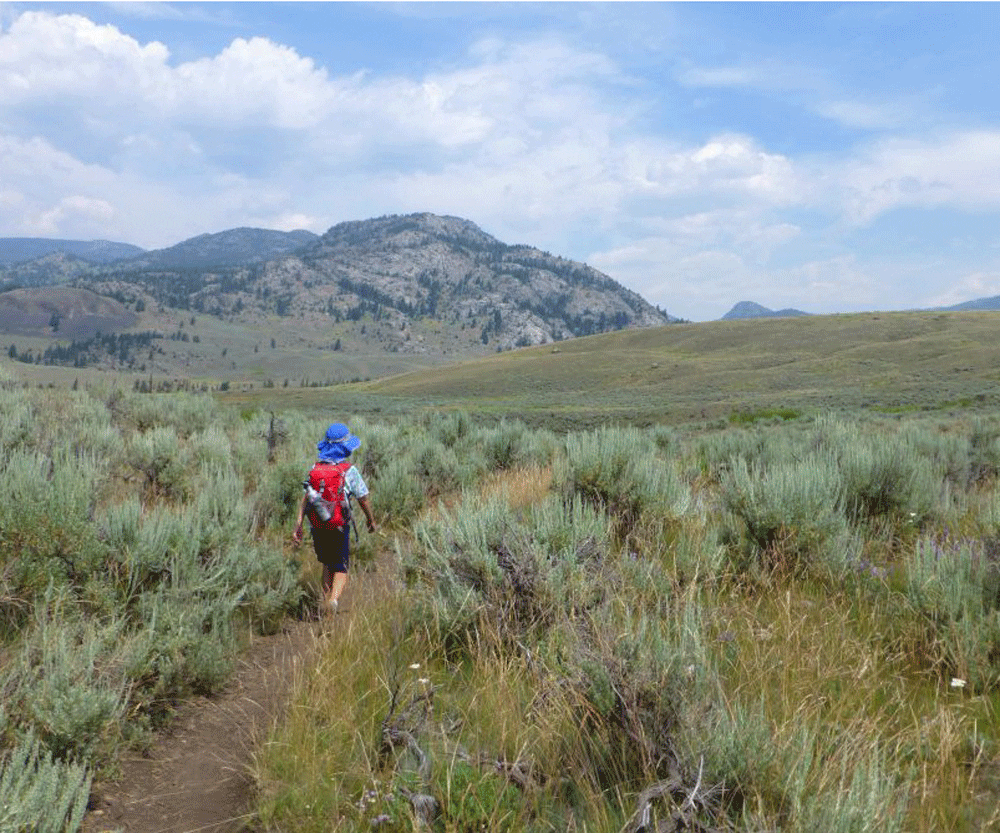 Everyone knows that Yellowstone National Park makes for a classic family vacation. Strolling the boardwalks...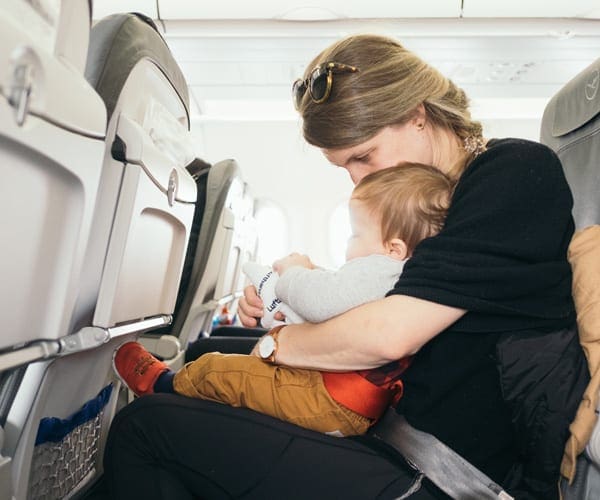 Families Who Love To Travel contributor Meghan Oaks provides her 10 best tips for your...