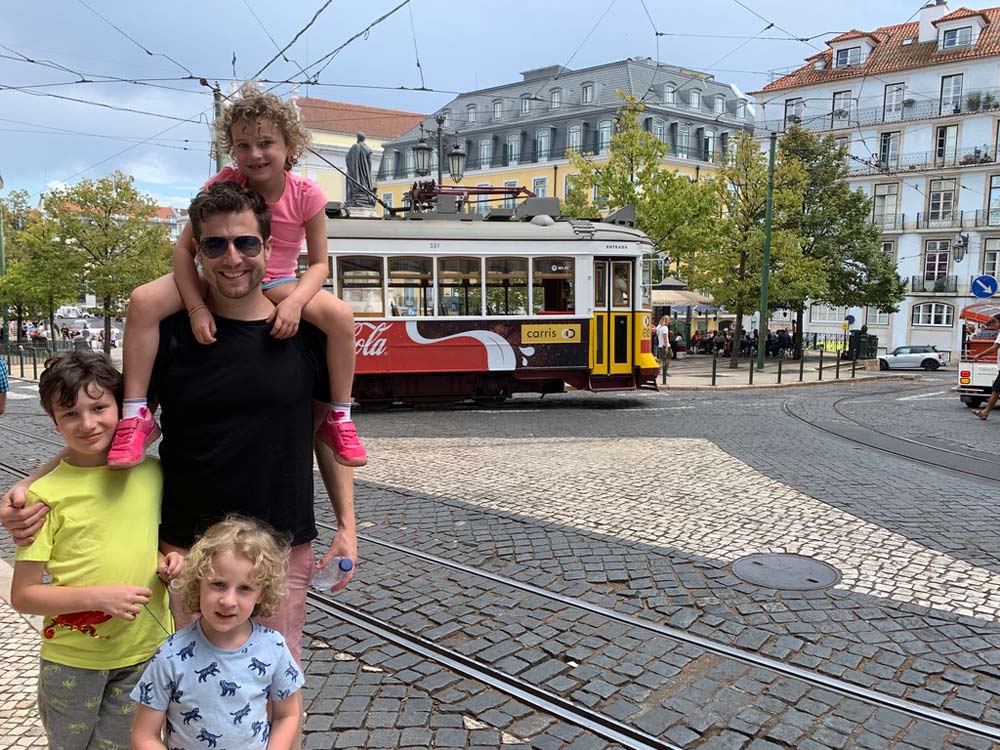 If you want to know all about Lisbon with kids, there's some important information you should read first. From the local currency to health information, the official language, and even babysitting services, it's important to research your destination before booking your trip. Finding all the information in one place can be difficult, though, which is why we've compiled a list of things to know before visiting Lisbon. Plus, stay tuned until the end, since we also include things to do in Lisbon with kids, the best restaurant in Lisbon for families, and the best resorts in Lisbon. Keep reading for all about visiting Lisbon as a family with your kids!
All About Lisbon with Kids At a Glance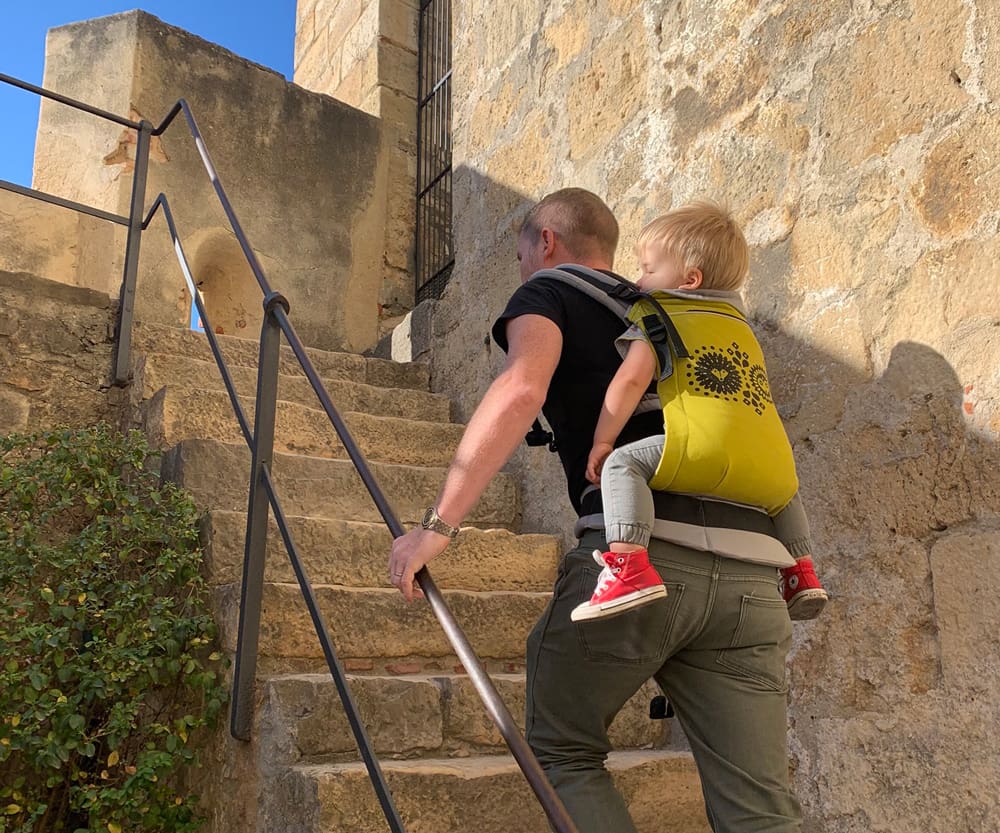 Learning all about Lisbon with kids? From currency to time, official language, and visa information, here are some basic facts you should know about Lisbon.
Local Currency & Time
Wondering about the Lisbon local currency? The currency in Portugal is the Euro, and in case you need help figuring out how much money to bring with you, use this handy currency converter. You can buy or exchange U.S. dollars for Euros at banks, Cambios (exchange counters like Unicambio, NovaCambios, and Real Transfer), hotels, or shops. Banks tend to have the best rates and twenty-four-hour ATMs are everywhere in Lisbon. 
You may also consider purchasing Euros at a more favorable exchange rate before arrival. Be sure to consult with your credit or debit card bank about foreign exchange transaction fees before using your card in Lisbon. Lisbon operates in GMT or UTC (the same as London) and GMT+1 during the summer months. Click here to see Lisbon's current time. When learning all about Lisbon with kids, knowing the local currency and time is key!
Pro Tip: In Portugal, the decimals are separated by a comma, and units of thousands are separated by a point. For example, 3.000 is three thousand and 3,45 would be three euros and forty-five cents.
Official Language & Visa Information
Portuguese is the official language spoken in Lisbon. If you're planning an extended trip to Lisbon or have a non-U.S. passport, you may also need to research obtaining a VISA before your visit. To learn more about Lisbon's VISA policy, click here.
Power/Standard Voltage
In Lisbon, the standard voltage is 230 V and 50 Hz. There are two associated plug types: C and F. Plug type C is the plug that has two round pins, and type F has two round pins with two earth clips on the side. You will need to purchase a power plug adapter/voltage converter if the standard voltage in your country is between 110-127 V (as in the U.S., Canada, and most South American countries). When researching all about Lisbon with kids, keep this information handy as you pack!
Local Weather
Knowing about the Lisbon climate will be helpful before you depart. Lisbon has mild winters, with temperatures averaging between 8 and 16 degrees Celsius (47 to 59 degrees Fahrenheit), and warm to hot summers, with temperatures averaging between 17 and 28 degrees Celsius (64 to 83 degrees Fahrenheit). The fall and winter months are rainier than the summer months, which makes this the greenest time of the year.
Check the current forecast on Accuweather. If you need more help planning your Lisbon vacation with kids, feel free to check out Visit Lisboa, Lisbon's official tourism website, for more information. As you research all about Lisbon with kids, keep this handy when you're ready to pack!
Health Information
Having the right information about health and safety is an important part of learning all about Lisbon with kids. If your children have allergies, might need medical attention, etc., be sure to keep this important information in mind.
Vaccinations, Health Tips, & Hospitals
Visiting Lisbon with young ones? Remember to check your child has all the correct shots and vaccines. For a complete list of the recommended vaccines and more health information on visiting Lisbon, including COVID-19 warnings and regulations, visit the official CDC website.
It's always better to be safe than sorry, so you should also check out hospitals near your vacation destination just in case. Three accessible hospitals in or near Lisbon are Dona Estefania Central Hospital, Hospital da Luz Lisboa, and Instituto Portugues de Oncologia. Keep this information handy as you are learning all about Lisbon with kids.
COVID-19 Guidelines & Vaccination Information
If you're planning a trip to Lisbon soon, you're probably wondering about Lisbon's COVID-19 guidelines. As of June 15, the Portugal Embassy has permitted non-essential (i.e. tourist travel) from the United States to mainland Portugal for travelers with proof of a negative COVID-19 test. Please check the Embassy website to keep up-to-date on Portugal's stay-at-home orders. We suggest making sure you're fully vaccinated before traveling to Portugal with kids. For vaccination information, click here.
Emergency Services
In case of an emergency, keep these numbers handy during your trip to Lisbon with kids, as this is very important information to know when learning all about Lisbon with kids.
Police, Fire Department, Ambulance
Need police assistance in Lisbon? Call 112. In case of a fire in Lisbon, you can also contact the fire department by calling 112. You can also call 112 to reach an ambulance in Lisbon.
Safety Issues
If you're visiting Portugal with kids, you're probably wondering: is Lisbon safe for families? The answer is yes! Lisbon is a safe city with a very low crime rate and rare violent crime. Like most European cities, you should be careful of pickpockets and belongings left unattended in public areas. During the day all areas are safe, however, tourists must avoid certain areas post-sunset. You can review the current U.S. Department's Portugal Travel Advisory here for more Lisbon important information.
Lisbon for Kids
Visiting Lisbon with kids brings its own set of unique opportunities and challenges. Keep reading for comprehensive information on babysitting services, baby gear rentals, etc. Certainly, these are key pieces of learning all about Lisbon with kids.
Babysitting Services & Baby Gear Rentals
Looking for a romantic evening alone in Lisbon? Luckily, you'll find plenty of babysitting services in Lisbon. We suggest Great AuPair, My Babysitter, or Care.com. If you've left your baby gear at home, don't worry! There are plenty of places to find baby gear in Lisbon. Take a look at Upababy, Let's go baby, or Baby on Board.
Transportation
Transportation is another thing to consider when vacationing in Lisbon with kids. Whether you need information about car seats or local airlines, you've come to the right place.
Car Seat Laws, Transportation Services, & Local Airlines
If you plan to ride in a car, children under 12 years of age and less than 135 cm in height must use an approved restraint system suitable for their height and weight. Children are permitted to travel in the front of the car with the proper restraint and the airbag switched off, but we recommend they ride in the back of the vehicle. Families with little ones will need this information when learning all about Lisbon with kids.
To get around Lisbon, take a tram or bus. The metro is one of the fastest and cleanest ways to travel around the city. Car rentals or taxis are also available. For more information on Lisbon transportation, click here. Need to make use of local airlines during your trip? The main domestic airline is TAP Air Portugal, which has several international flights to France, Italy, Germany, Spain, and Switzerland. Most budget airlines also fly to and from different parts of Europe.
Other Things to Know Before Visiting Lisbon with Kids
Searching for more tips on visiting Lisbon, Portugal, with kids? Between tipping customs and important holidays, there are still a few things left you should know when learning all about Lisbon with kids.
Tipping Customs
Tipping customs in Lisbon may differ from the United State or elsewhere in the world. A 5 to 10 percent maximum is standard, although tipping is only done if you are happy with the service. No tip is expected for a cup of coffee or a drink, although some people will leave the change rounding up from the nearest Euro.
Important Holidays
If you're still searching for specific dates to visit Lisbon with kids, you may want to determine whether your vacation will fall on a public holiday. Depending on the holiday, this can greatly diminish the number of attractions or points of interest you see, so it's important information to know about visiting Lisbon. Check out this guide to public holidays in Portugal for more information.
Things to Do in Lisbon With Kids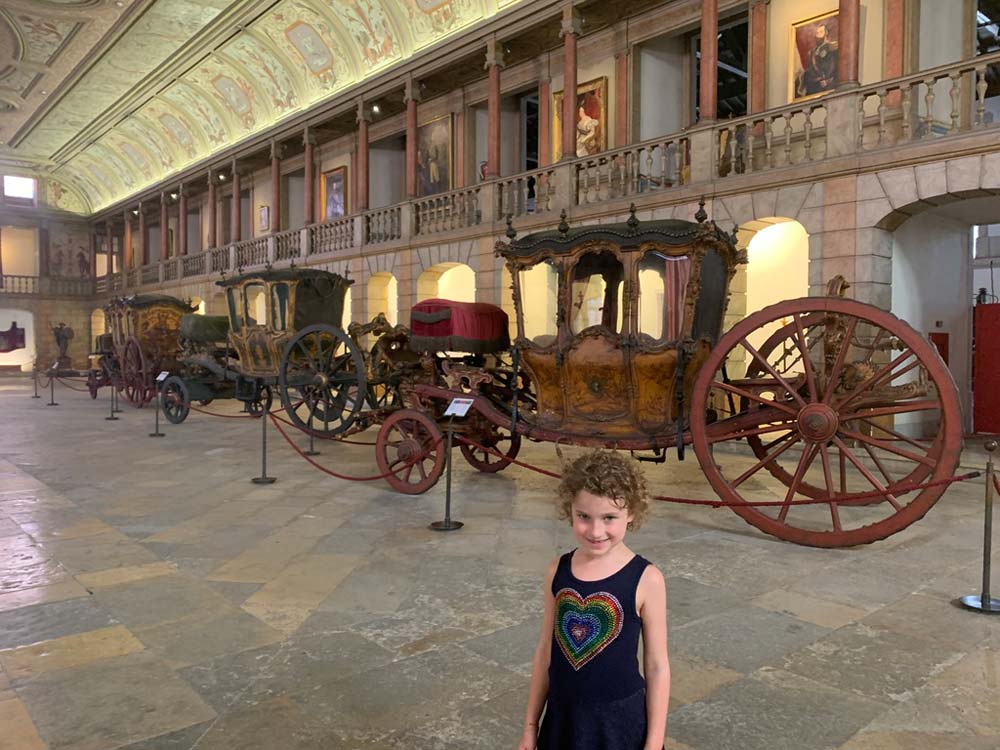 Once you've read our Lisbon important information, it's time to start planning your itinerary. And, deciding the best things to do in Lisbon with kids. From discovering fairy-tale castles and natural wonders to visiting museums and interactive science centers, there are many family-friendly activities in Lisbon to keep the kids entertained during your stay. When learning all about Lisbon with kids, you'll definitely want to research what to do!
Get a bird's eye view of Lisbon by taking a ride on the Lisbon Cable Cars, the Santa Justa Elevator, or going to Adventure Park Lisbon. If you want to see things from the street level, board the Tram 28. Or, spend an afternoon learning about ocean life at the Lisbon Aquarium and history at the Lisbon Story Centre. After touring an underground maze at the Caves of Grutas de Mira de Aire or St. George's Castle, head to Praca do Comercio to see live entertainment. Shop for souvenirs, and dine on fresh, locally sourced food.
RELATED ARTICLES: 12 Amazing Things To Do in Lisbon With Kids!
Where to Stay in Lisbon with Kids
Looking for the best places to stay in Lisbon with kids?  If you're looking for a kids club, check out  Martinhal Lisbon Chiado Family Suites, one of the best hotels in the Lisbon city center. Need a pool? Consider the Four Seasons Hotel Ritz Lisbon, the Olissippo Lapa Palace Hotel, or the Memmo Principe Real. If you have a large family, the Altis Prime Hotel is the place for you. If you are seeking a family resort experience, check out the Penha Longa Resort! Knowing where to stay is a critical part of knowing all about Lisbon with kids.
Top 20 Portugal family-friendly vacation rentals | Vrbo
RELATED ARTICLES: Best Hotels in Lisbon For Families (All Parent-Recommended)
*This post may contain affiliate links that may earn us a small commission, at no additional cost to you. Affiliate links in no way inform the hotels, sights, products, or other recommendations included in our articles. All opinions and recommendations expressed here are compiled from submissions submitted by the generous members of our Families Who Love To Travel community.
Families Love Travel is not liable for any injuries and/or damages to persons or property occurring as a result of your vacations influenced by the suggestions on this website. We are not responsible for any information given on this website, such as recommendations for babysitting services, car rentals, or accommodations. All content provided is for informational and review purposes only. The information we provide is meant to make it easier for families to travel together and nothing more. Try the suggestions at your own risk.
READ NEXT: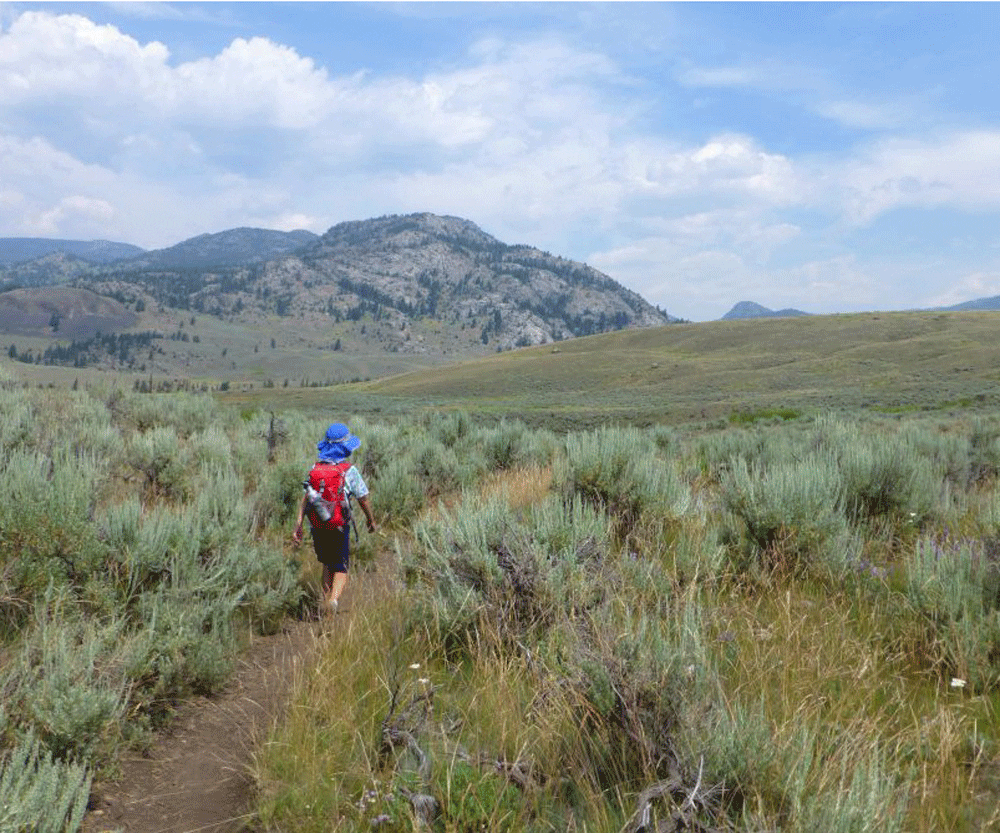 Everyone knows that Yellowstone National Park makes for a classic family vacation. Strolling the boardwalks...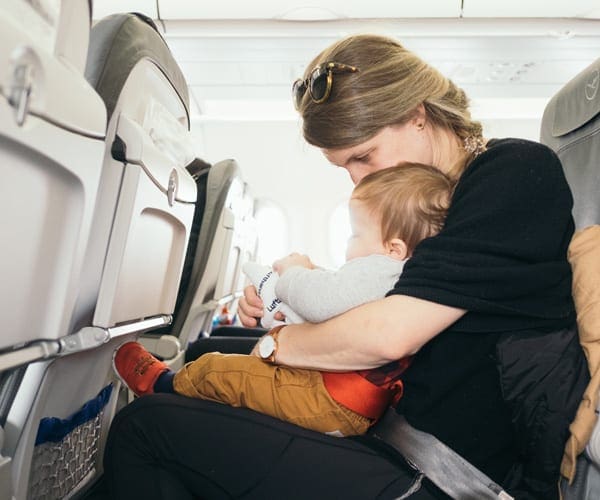 Families Who Love To Travel contributor Meghan Oaks provides her 10 best tips for your...