If you're traveling to Mexico with kids, there's some important information you need to know first. From the local currency to health information, the official language, and even babysitting services, it's important to do proper research on your vacation destination before booking your trip. Finding all the information in one place can be difficult, though, which is why we've compiled a list of things to know before visiting Mexico, including important information for you to reference. Plus, stay tuned until the end, since we also include things to do in Mexico with kids, the best restaurant in Mexico for families, and the best resorts in Mexico. Keep reading for everything you need to know about visiting Mexico as a family!
At a Glance
Need to know all about Mexico? From currency to time, official language, and visa information, here are some basic facts you should know about visiting Mexico with kids.
Local Currency & Time
Wondering about the local currency in Mexico? The official currency in Mexico is the Mexican Peso, though prices are often given in US dollars. In case you need help figuring out how much money to bring with you, use this handy currency converter. Typically, prices in the southern region of Mexico are cheaper than in other parts of the country, although this varies depending on the specific location. The most expensive destinations are those with the largest number of foreign visitors, such as Cancún and Los Cabos.
It is best to bring a mix of pesos and US dollars to Mexico. Plan to use the dollars to pay for big things like tours, entrance fees, and accommodations, and use pesos for everything else. You can easily withdraw money from ATMs, called cajeras, in most major cities and resort areas. Most machines offer Spanish/English menus and dispense pesos, but some offer the option of withdrawing dollars. In Mexico, Visa, MasterCard, and American Express are the most accepted cards. You'll be able to charge most hotel, restaurant, store purchases, and airline tickets on your credit card.
Important information to know about Mexico is that it uses four time zones. Most of the country uses Central Standard Time. The Mexican state of Quintana Roo uses Eastern Standard Time. Four states (Chihuahua, Nayarit, Sonora, Sinaloa, and Baja California) use Mountain Standard Time. And Baja California Norte uses Pacific Standard Time. Click to see Mexico's current times.
Official Language & Visa Information
Spanish is the official language spoken in Mexico and is spoken by more than 90 percent of the population. English is also widely spoken, and in any accommodation catering to international travelers, you can get by with English. Eight percent of the population speak indigenous languages, of which Nátinate is the most common. If you're planning an extended trip to Mexico or have a non-U.S. passport, you may also need to obtain a VISA. To learn more about the Mexico VISA policy, click here.
Power/Standard Voltage
In our guide to important information in Mexico, it's critical to note the power voltage differences. In Mexico, the standard voltage is 127 V and 60 Hz. There are two associated plug types: A and B. Plug type A is the plug that has two flat parallel pins. Type B has two flat parallel pins and a grounding pin. You can typically use the same equipment if the standard voltage in your country is between 110-127 V. This is true in the U.S., Canada, and most South American countries. Certainly, this is important information you need to know before visiting Mexico with kids.
Local Weather
Knowing about the climate in Mexico will be helpful before you depart. Mexico has several different types of climates throughout the country. It is generally arid on the west coast and in the central-northern highlands, moderately rainy in the mountain ranges and southern plateaus, and very rainy in some tropical southern areas. Summer is the rainiest season, and almost all regions receive about 40 inches of rain a year. The temperature increases gradually from north to south, typically ranging between 50 to 90 degrees Fahrenheit throughout the year. During the winter, the "Norte," a cold wind from the United States, can cause sudden temperature drops. Check the current forecast on Accuweather. If you need more help planning your Mexico vacation with kids, feel free to check out Visit Mexico for more information.
Health Information
Having the right information about health and safety is an important part of visiting Mexico with kids. If your children have allergies, might need medical attention, etc., be sure to keep this important information in mind.
Vaccinations, Health Tips, & Hospitals
Visiting Mexico with young ones? Here is some important information about Mexico related to vaccinations, health, and hospitals. Remember to check your child has all the correct shots and vaccines. For a complete list of the recommended vaccines and COVID-19 warnings and regulations, visit the official CDC website. It's always better to be safe than sorry, so you should also check out hospitals near your vacation destination. Within Mexico, be sure to locate the medical centers nearest to you. Some of the best hospitals in Mexico for foreigners and visitors include Star Médica Hospital, Christus Muguerza Hospital, and Angeles Group Hospital.
COVID-19 Guidelines & Vaccination Information
If you're planning a trip to Mexico soon, you're probably wondering about the country's COVID-19 guidelines. As of January 13, Mexico is open to travelers from the United States. There is no need to provide a negative PCR test or quarantine upon arrival (though most resorts will ask guests to fill out health questionnaires). There are health screenings at airports.
Since December 6, all American air travelers (aged 2 and older) returning to the US need a negative Covid-19 test taken within one day of their departing flight, regardless of vaccination status. This is part of a general tightening of US travel rules due to the Omicron variant. The US Embassy & Consulates in Mexico says results for PCR and antigen tests are reliably available within 24 hours in Mexico.
Currently, the U.S. Department of State suggests reconsidering travel to Mexico due to COVID-19, and the increased risk of crime and kidnapping in some areas. The CDC has issued a Level 3 Travel Health Notice for Mexico due to COVID-19. We suggest making sure you're fully vaccinated before traveling to Mexico with kids. For vaccination information, click here.
Emergency Services
In case of an emergency, keep these numbers handy during your trip to Mexico with kids, as this is very important information.
Police, Fire Department, Ambulance
Need police assistance in Mexico? Call 911. In case of a fire in Mexico, you can also contact the fire department by calling 911. You can also call 911 to reach an ambulance in Mexico. For a full list of emergency numbers in Mexico, click here. Certainly, this is an important part of our guide to important information in Mexico.
Safety Issues
If you're visiting with your kids, you're probably wondering: is Mexico safe for families? Unfortunately, crime is a reality, as are drug cartels, murders, and violence. Petty theft is common and kidnappings are not rare either. However, tourist destinations do not see nearly the same level of crime that other parts of the country have experienced. Generally, it is good to exercise increased caution in Mexico due to crime and kidnapping. Some areas have increased risk, though the majority of violence is drug-related. You can review the current U.S. Department Mexico Travel Advisory here.
Mexico with Kids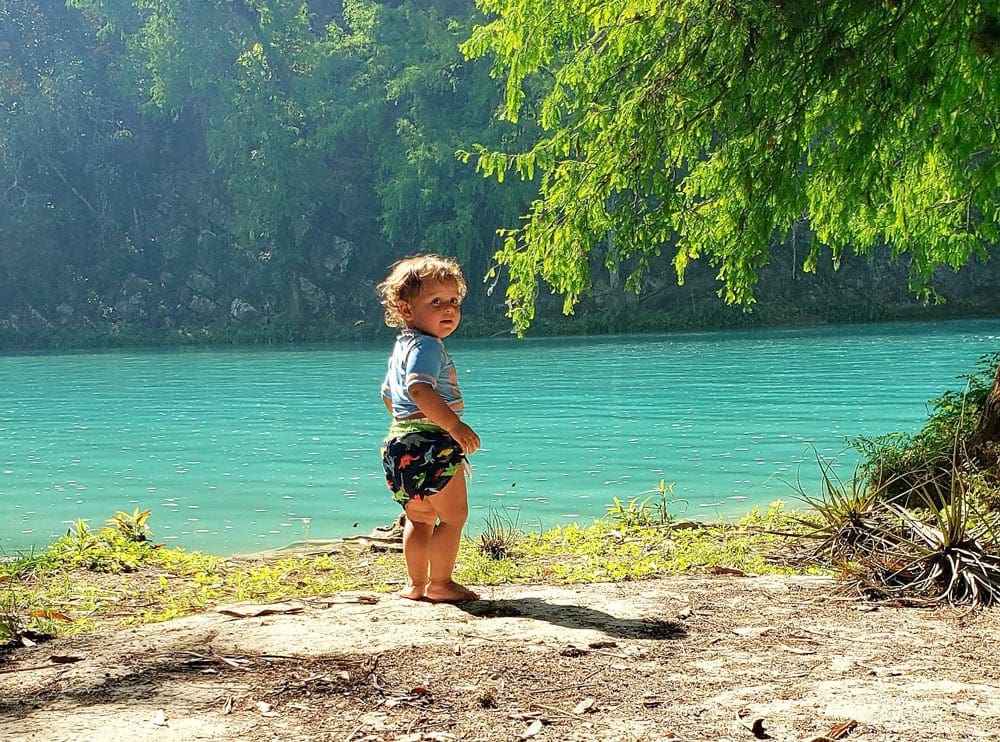 Visiting Mexico with kids brings its own set of challenges, as well as additional important information you should know about Mexico. Keep reading for comprehensive information on babysitting services, baby gear rentals, etc.
Babysitting Services & Baby Gear Rentals
Looking for a romantic evening alone in Mexico? Luckily, you'll find plenty of babysitting services throughout the city. We suggest BookaNanny.mx and Baja Babysitting. If you've left your baby gear at home, don't worry! There are plenty of places to find baby gear in Mexico. Take a look at Riviera Maya Baby Gear for Rent (for families traveling to Cancun, Riviera Maya, and Tulum), Baja Baby Gear, or Bebé Viajero.
Transportation
Transportation is another thing to consider when vacationing in Mexico with kids. Whether you need information about car seats or local airlines, you've come to the right place.
Car Seat Laws, Transportation Services, & Local Airlines
There are no mandatory laws for the use of child car seats in Mexico. However, if you plan to ride in a car with a child under the age of 5, you should always use a car seat. Some other driving rules to know: the legal driving age is 18, using a seatbelt is mandatory for all occupants of a vehicle, and the use of mobile devices (without a hands-free system) is prohibited. The Department of State recommends sticking to driving on toll roads, for increased safety and better road conditions. Many roads may have speed bumps (called "topes"), potholes, left-hand highway exits, or areas when you can pull over and pause to make a U-turn onto the opposite side of the freeway.
To get around Mexico, public buses (also known as camiones) are a common mode of getting around cities and towns. They are also one of the cheapest methods, costing only a few pesos per journey. On longer journeys, make sure to take an express bus (called a "directo"). Some of the biggest and most reliable bus companies include ADO, Primera Plus, Estrella de Oro, Omnibuses de Mexico, and ETN (Enlaces Terrestres Nacionales). Car rentals are affordable as well, and only require renters to be 21 years of age and have had their license for at least two years.
Mexico City and Guadalajara also have subway systems, and for longer journeys, consider flying. The biggest airline in Mexico for domestic travel is Aeromexico, but low-cost carriers are also becoming more popular. These include Interjet, VivaAerobus, Volaris, and MAYair. For more info on Mexico transportation, click here.
Other Things to Know Before Visiting Mexico with Kids
Searching for more tips on visiting Mexico with kids? Between tipping customs and important holidays, there are still a few things left you should know. Keep reading!
Tipping Customs
Tipping customs in Mexico may differ from the United States or elsewhere in the world. In fact, tipping ("la propina") is a commonplace ritual that plays a significant role in Mexico's informal, cash-driven economy. When eating or drinking out, tip the waiter a sum equivalent to 10-15% of the bill. Local taxi drivers and app cab drivers (e.g. Uber, Cabify, Didi) also appreciate tips and consider rounding up the fare on the meter from a street cab to the nearest $5 or 10 pesos. When you stay at a hotel in Mexico, it is customary to leave a tip for your hotel chambermaid between $1-6 (in pesos). When departing a car park, also consider paying workers a tip of $2-$5 in pesos ($10-20 pesos if a valet service). If you have goods or services delivered to your home, it is customary to tip the service providers $10-20 pesos.
Other informal situations where a tip is customary include the porter at the hotel who carried your bags, the concierge for booking you a table at a restaurant or arranging a taxi, the person who washes your windscreen at a stoplight, the attendant at a gas station, the person packing your groceries at the supermarket, or attendants keeping the washrooms/restrooms clean. Also note, that small change can be difficult to get ahold of in Mexico, so build up a stash of small change as you shop.  
Important Holidays
If you're still searching for specific dates to visit Mexico, you may want to determine whether your vacation will fall on a public holiday. This can greatly diminish the number of attractions or points of interest you see, so it's important information to know about visiting Mexico. Check out this guide to public holidays in Mexico for more important information.
Things to Do in Mexico With Kids
Once you've read our Mexico important information, it's time to start planning your itinerary and looking up what to do in Mexico as a family. Along the Caribbean coastline of Quintana Roo, families can settle in cities like Cancun or Playa del Carmen, both known for their immaculate beaches and salty ocean breeze. Spread throughout the state, you'll discover a chain of adventure theme parks ideal for children who want an adrenaline rush—like Xcaret, Xplor, and Xel-Há, among others. If you're looking for a vibrant local culture and some of the best kid-friendly resorts in Mexico, you can also vacation in Puerto Vallarta. Families traveling from California who want a laidback, casual beach vibe can also take a family vacation to Los Cabos. Known for its farm-to-table restaurants, pristine shorelines, and abundance of wildlife, all ages will find something to love here!
Companies such as Viator or GetYourGuide offer various tours in Cancun, Playa del Carmen, and all over Mexico with a flexible cancellation policy and a book now, pay later option. These companies offer peace of mind for families if they have to cancel for any specific reason
Looking for local tips and personalized advice for your trip to Mexico? Connect with Suzanne from Go Ask A Local!  She's a local guide based in Oaxaca who works all over the country and offers trip planning consultations.
If you need more things to do in Mexico with kids, check out our list of 6 Things To Do In Cancun With Kids!
Where to Stay in Mexico with Kids
Looking for the best places to stay in Mexico with kids? Cancun and Playa Del Carmen are two of the most popular destinations in Mexico since they have attractions for all ages. If you decide to stay in Cancun or Playa del Carmen with kids, check out websites like Hotels.com, Travelocity, Expedia, and more to help save on your trip. Or, you can book directly with your favorite chains, from Marriott to Hilton, etc. There are many all-inclusive options and resorts with baby clubs for parents who want to simplify the process. If you're planning to stay at another destination in Mexico with your family, then we suggest renting a home using Vrbo. There are also various local agencies to help with your rental search.
Happy Travels!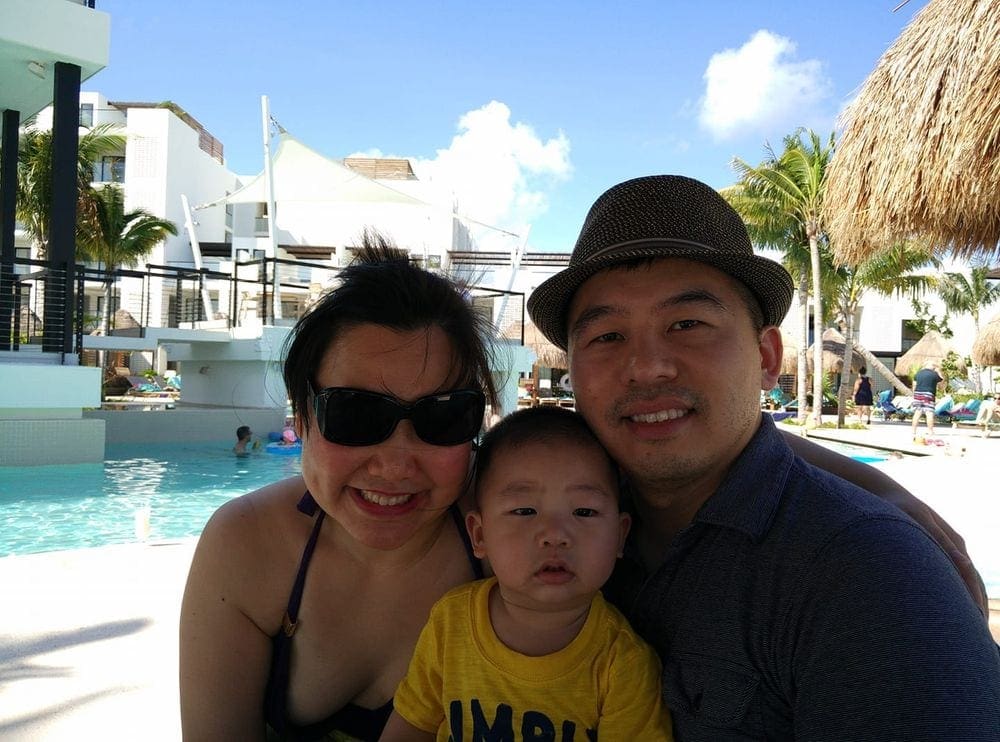 We hope you liked this article All About Mexico With Kids: Important Information To Know! From the beautiful beaches of the Riviera Maya to eco-friendly fun in Los Cabos, families have so much to explore in this gorgeous country. Enjoy Mexico with your kids!
*Due to the COVID-19 pandemic, some of the attractions, accommodations, or things to do on this list may be closed or may have reduced services. Please ensure availability before making your decision.
*This post may contain affiliate links that may earn us a small commission, at no additional cost to you. Affiliate links in no way inform the hotels, sights, products, or other recommendations included in our articles.
Families Love Travel is not liable for any injuries and/or damages to persons or property occurring as a result of your vacations influenced by the suggestions on this website. We are not responsible for any information given on this website, such as recommendations for babysitting services, car rentals, or accommodations. All content provided is for informational and review purposes only. The information we provide is meant to make it easier for families to travel together and nothing more. Try the suggestions at your own risk.
READ NEXT: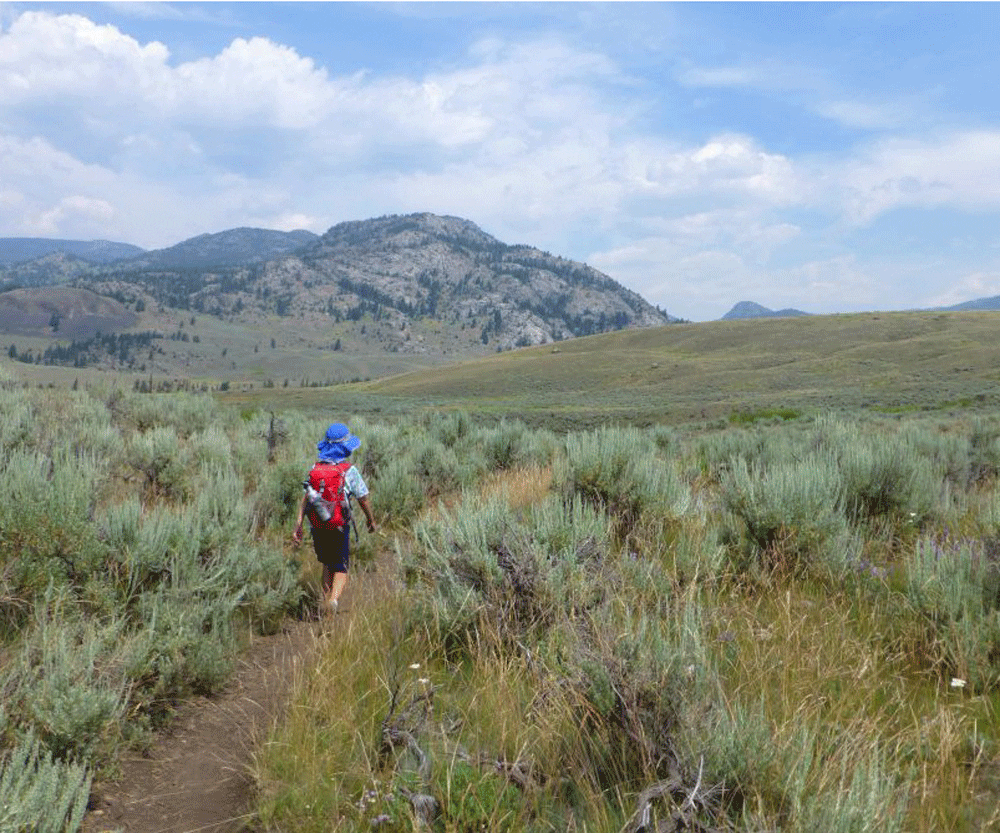 Everyone knows that Yellowstone National Park makes for a classic family vacation. Strolling the boardwalks...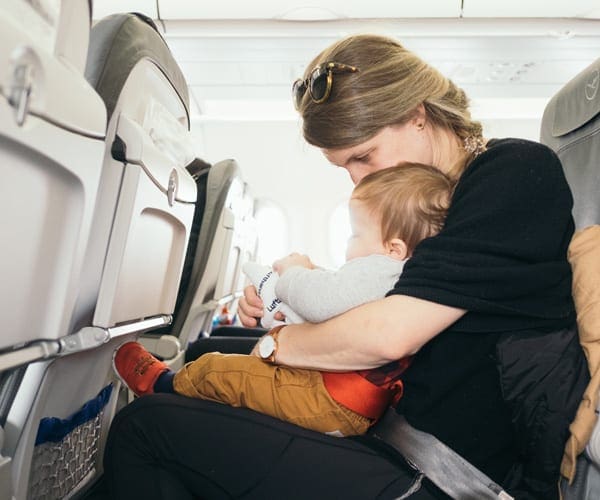 Families Who Love To Travel contributor Meghan Oaks provides her 10 best tips for your...