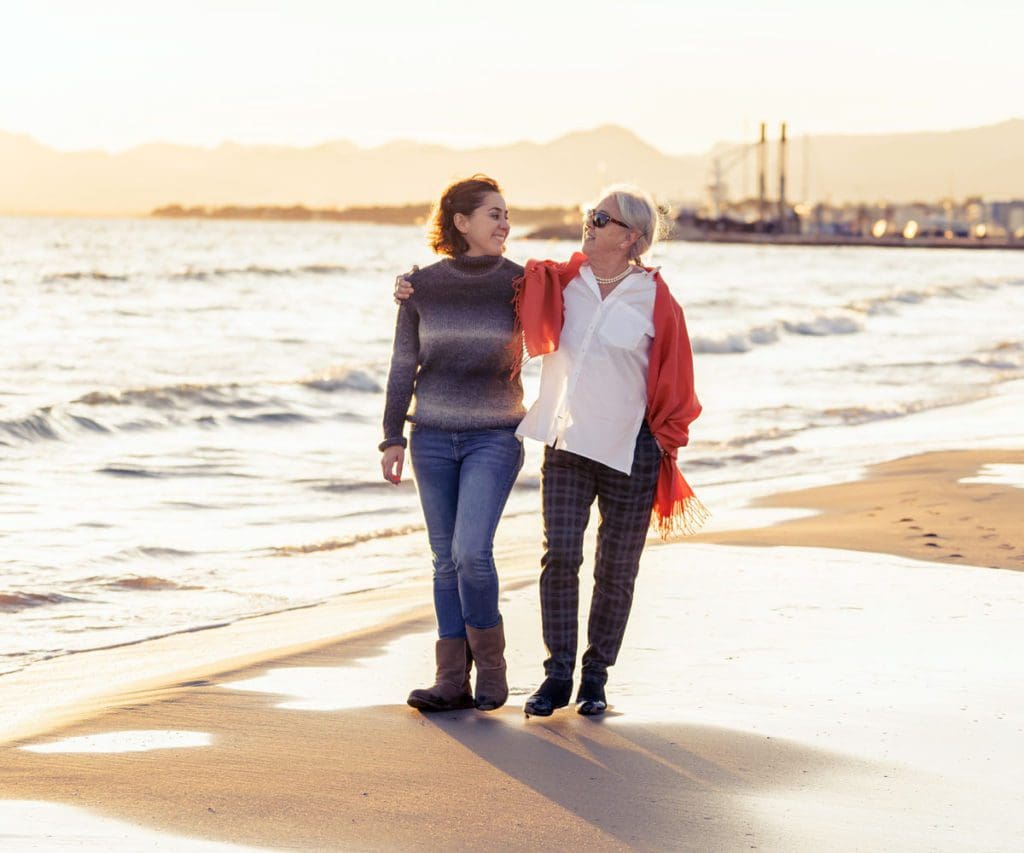 Prepare for the ultimate mother-daughter bonding experience with our exciting list of the best places to travel as an adult daughter/mother duo! From exploring the stunning beaches in Florida to indulging in the delicious cuisine in New Orleans, there is something truly magical about experiencing new cultures with your mom by your side. And who can forget about New York City's iconic landmarks and shopping hotspots? No matter your destination, each offers unique experiences that cater perfectly to any mom and daughter looking for a lively getaway. Enjoy a fun-filled vacation complete with great eats, scenic views, fun-filled activities, and an overall unforgettable experience! In case you need specific suggestions, this list covers the best places to travel with your mom in the United States, as well as where to stay. Keep reading to plan your mother-daughter adventure!
Best Mother/Daughter Trips on the East Coast + the Southeast
If you're looking for the ultimate mother-daughter bonding experience, there's no better way to do so than by hitting up some of the best places to travel on the East Coast for a girls' trip! Whether you're craving a fabulous time in The Big Apple or want to embrace the glamour of Miami, there are plenty of options to choose from. Stay tuned for more options!
READ NEXT: Best Hotels For A Spa Weekend Getaway For Moms On Mother's Day
Miami, FL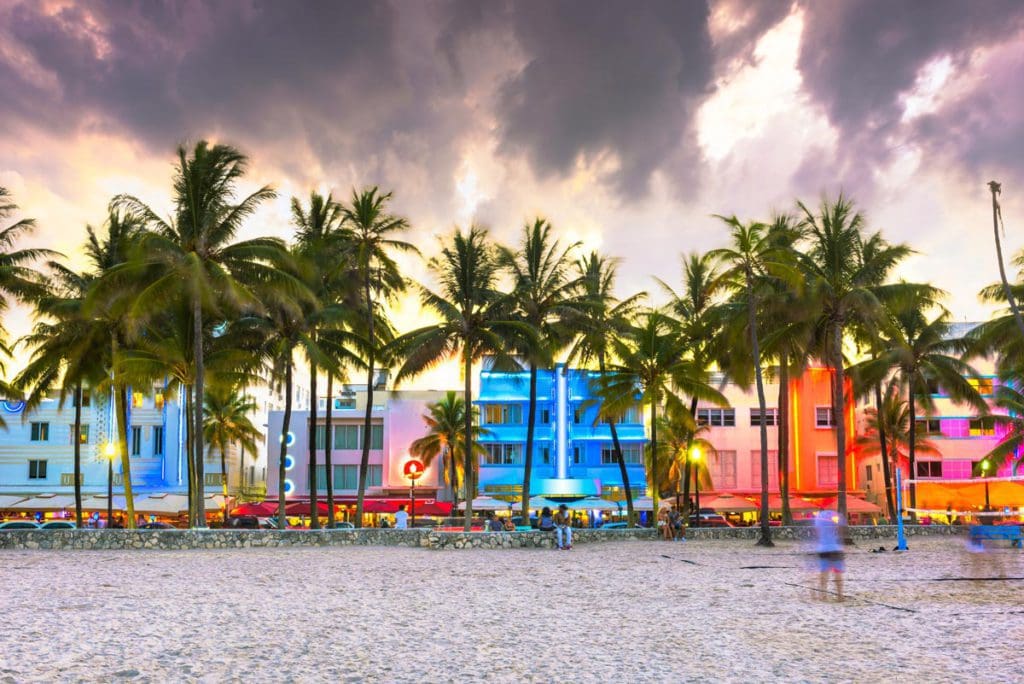 Miami's sun-kissed beaches and vibrant culture make for an unforgettable trip with your mom! With its incredible nightlife, delicious cuisine, and high-end shopping, this tropical paradise appeals to all types of travelers.
For a typical beach getaway, moms can stay on South Beach, famous for its fine dining restaurants, nightlife, and casual scene. Take a walk down Ocean Drive to appreciate the lavish Art-Deco architecture. Then, check out local restaurants such as Joe's Stone Crab or Byblos Miami. Art lovers should save time to walk around the Art Deco District or even head to mainland Miami to visit Wynwood. The Wynwood Walls make for a great Instagram photo! Of course, you can't leave without sampling some of the city's world-renowned Cuban coffee and decadent pastries.
If you'd rather travel in style, you can rent an open-air Sprinter bus. Or, see Miami from a new perspective by renting a boat. There are a variety of South Beach Party Cruises to see a stunning sunset while enjoying tasty cocktails!
Reserve your Activity or Tour in Miami through Tripadvisor here!
Where to Stay in Miami on a Mother/Daughter Trip
Need somewhere to stay in Miami? Most of the luxury hotels are located in South Beach. Book your next vacation at The Fountainbleu, The W Hotel, Faena Hotel Miami Beach, or 1 Hotel Miami Beach.
St. Augustine, FL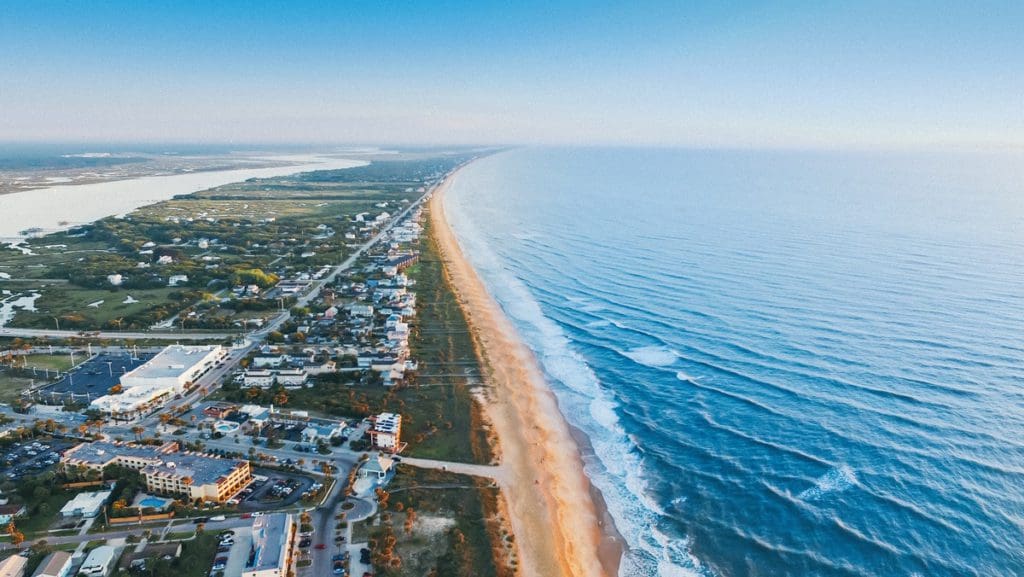 Nestled along the Sunshine State's picturesque Atlantic Coast, St. Augustine is a charming city that boasts sunny beaches, rich history, and an endless array of activities to enjoy with your mother. Whether you're looking to stroll hand-in-hand through historic streets lined with Spanish-style architecture or simply want to relax on miles of pristine white sand beaches, you'll find everything you need in this captivating travel destination.
Moms can explore the city's rich history by visiting landmarks such as Castillo de San Marcos or wandering through vibrant gardens at the Lightner Museum. Then, take a stroll down St. George Street and indulge in some shopping at its eclectic boutiques or treat yourself and your mom to a relaxing spa day at one of the many wellness centers around town.
For those who love nature, take a trip out to Anastasia State Park, where you can hike along trails or rent kayaks and paddle out into Salt Run Estuary to spot dolphins swimming nearby. Don't forget to cap off each day with a delicious meal at local favorites like The Floridian or O.C.Whites Seafood & Spirits while savoring views of beautiful sunsets over the bayfront marina – simply breathtaking!
Reserve your water activity in St. Augustine here with Getyourguide!
Asheville, NC
One of our top picks for moms who love luxury and adventure is Asheville! This charming city nestled in the Blue Ridge Mountains boasts a vibrant arts and culture scene, delicious foodie hotspots, and breathtaking scenery that will leave you and your mom in awe.
Explore the historic Biltmore Estate, filled with stunning gardens, art collections, and luxurious rooms once owned by the Vanderbilt family. Don't forget about shopping downtown or in the historic Biltmore Village! Adults who want to see the cultured side of Asheville can spend a day at The Asheville Art Museum. Or perhaps take a stroll through downtown Asheville's River Arts District, where artists open their doors for intimate exhibitions of paintings, pottery, or glasswork.
Moms who want to relax can escape to a Japanese-themed spa at Shoji Spa & Retreat or experience a unique oasis inside a salt cave at the Asheville Salt Cave & Spa. Slightly outside of the city, indulge in natural beauty at spots like The North Carolina Arboretum or hike through the Pisgah National Forest for an adventure.
Where to Stay in Asheville for a Mother/Daughter Trip
Need somewhere to stay in Asheville for your girls' trip? Try The Inn on Biltmore Estate, The Grand Bohemian Hotel, or the Omni Grove Park Inn.
Charleston, SC
Charleston is known for its southern charm and beautiful architecture. But this coastal South Carolina city also has outstanding restaurants, shopping, and activities for moms looking for a break.
Start your adventure by strolling down Rainbow Row, a row of pastel-colored houses that is sure to impress. Then head over to the historic district, where you can immerse yourself in colonial architecture and learn about early American history at places like Fort Sumter National Monument or the Charleston Museum.
For a relaxing trip, go shopping on King Street, take a food tour, or enjoy a historic home tour at The Williams Mansion, the Edmondston-Alston House, and the Joseph Manigault House. With the Old South Carriage Tour, you can even explore historic Charleston on a horse-drawn carriage! When the weather is warm, take a day trip to South Carolina's Barrier Islands or embark on a Coastal Expeditions Boat Tour from Mount Pleasant.
Even if you're not staying, you can't miss the Pink Champagne Room and rooftop bar at The Grand Bohemian. Other great restaurants include FIG, The Ordinary, Butcher & Bee, and 82 Queen.
Reserve your tours of Charleston here through Getyourguide!
Where to Stay in Charleston on a Mother/Daughter Trip
You can't go wrong with a stay at The Grand Bohemian, a high-end hotel with a farm-to-table restaurant, rooftop bar, and more. The Dewberry Hotel is known for its great cocktails, but it's also a fantastic place to stay, overlooking Marion Square. Located in an upscale building, you can stay at The Mills House Wyndham Grand Hotel or The Market Pavillion Hotel.
Savannah, GA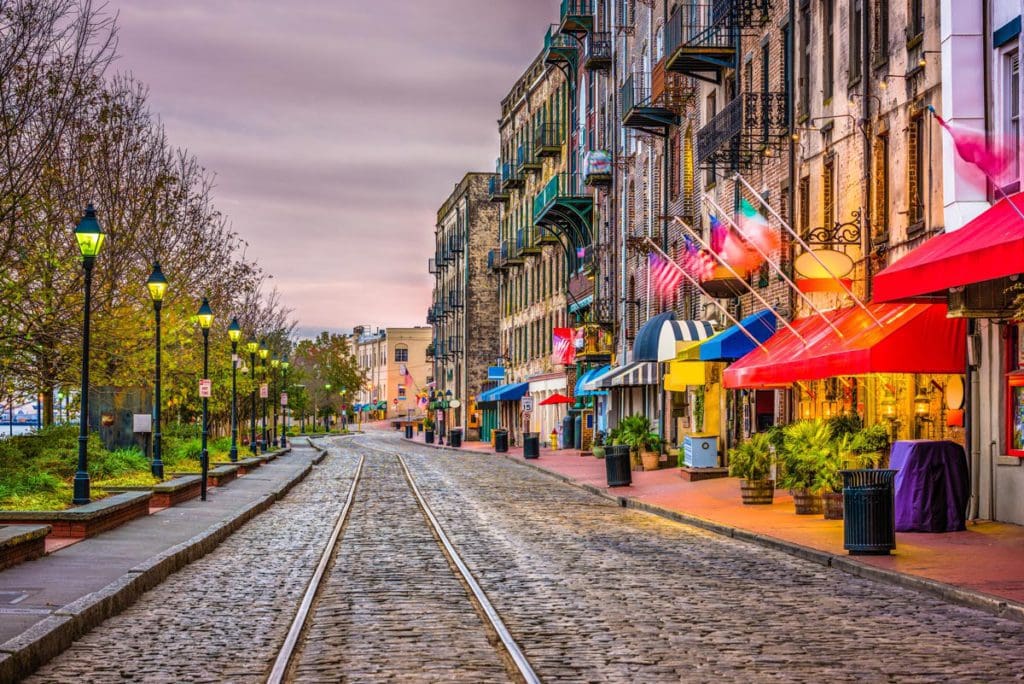 If you're looking for the perfect place to travel with your mom, look no further than Savannah, Georgia! This charming southern city is full of history, beauty, and plenty of activities that both you and your mom will love. Plus, it's extremely walkable and easy to navigate!
From strolling through the historic district's cobblestone streets to sipping refreshing mint juleps on a veranda overlooking the riverfront, there's something here for every mother-daughter duo. Savannah's Historic Landmark District has a variety of cute boutiques and shops. For art lovers, The Telfair Museum houses a collection of more than 8,000 pieces.
Or, watch alligators roam the Savannah River and sunbathe on a pontoon boat ride at the city's famous Waterfront Park. There are also multiple beach getaways within 30 minutes of Savannah's downtown area.
When it's time to enjoy the culinary scene, head to The Grey for modern cocktails and food, Olde Pink House for Southern delicacies, or Garibaldi's for Italian. Don't miss ice cream from Leopold's or beignets at Huey's!
Book your guided city tours or other things to do in Savannah here with Tripadvisor!
Where to Stay in Savannah on a Mother/Daughter Trip
Mother/daughter duos looking for somewhere to stay in Savannah have plenty of options. For the ultimate luxury escape, stay at the Montage Palmetto Bluff just outside of the city. You can also select other favorites like the JW Marriott Savannah Plant Riverside District or the Westin Savannah Harbor Golf Resort & Spa. A lot of visitors also choose to rent homes in Savannah on Airbnb or Vrbo.
New York, NY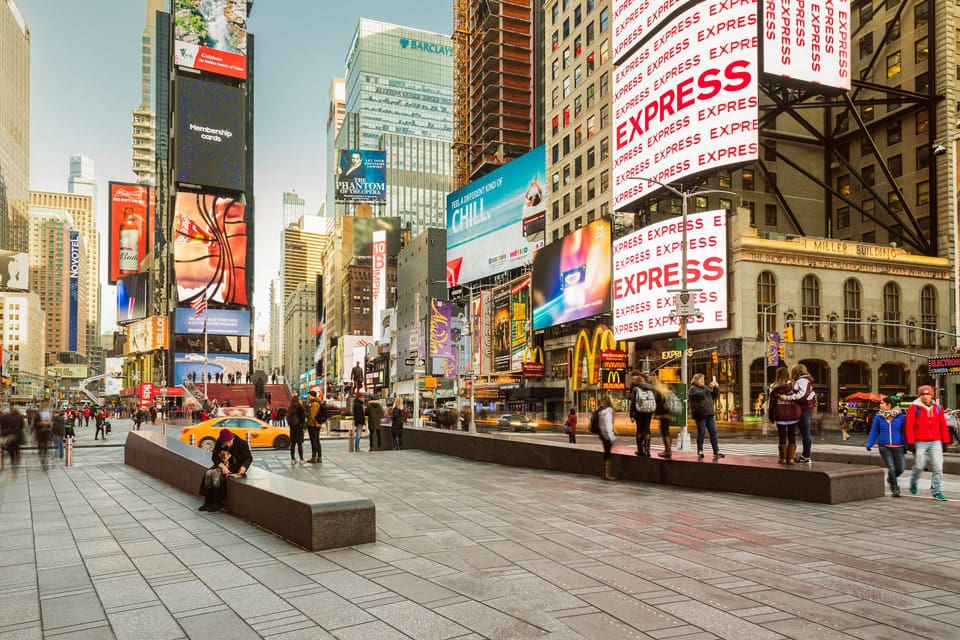 When it comes to the best places to travel on a mother/adult daughter trip, New York City is definitely at the top of the list! The Big Apple has something for everyone, from world-renowned museums and iconic landmarks like Central Park and Times Square to charming neighborhoods full of unique shops and eateries.
Take a stroll through Central Park or visit the Metropolitan Museum of Art for some culture and history. Then, make your way downtown to indulge in world-class shopping on Fifth Avenue or catch a Broadway show. And don't forget about the iconic landmarks such as Times Square, the Empire State Building, and Rockefeller Center – perfect photo opportunities for you and your mom! Plus, history lovers can't miss taking a cruise to the Statue of Liberty and visiting Ellis Island too.
Moms who prefer more trendy shops can also check out Soho. If food is what excites you both, then be sure to check out world-renowned restaurants like Eleven Madison Park or Momofuku Ko. NYC is also home to some fantastic spas if you want to relax together, including Shibui Spa at the Greenwich Hotel or Oasis Day Spa.
Book your sightseeing tours and things to do with Tripadvisor here!
Where to Stay in New York City on a Mother/Daughter Trip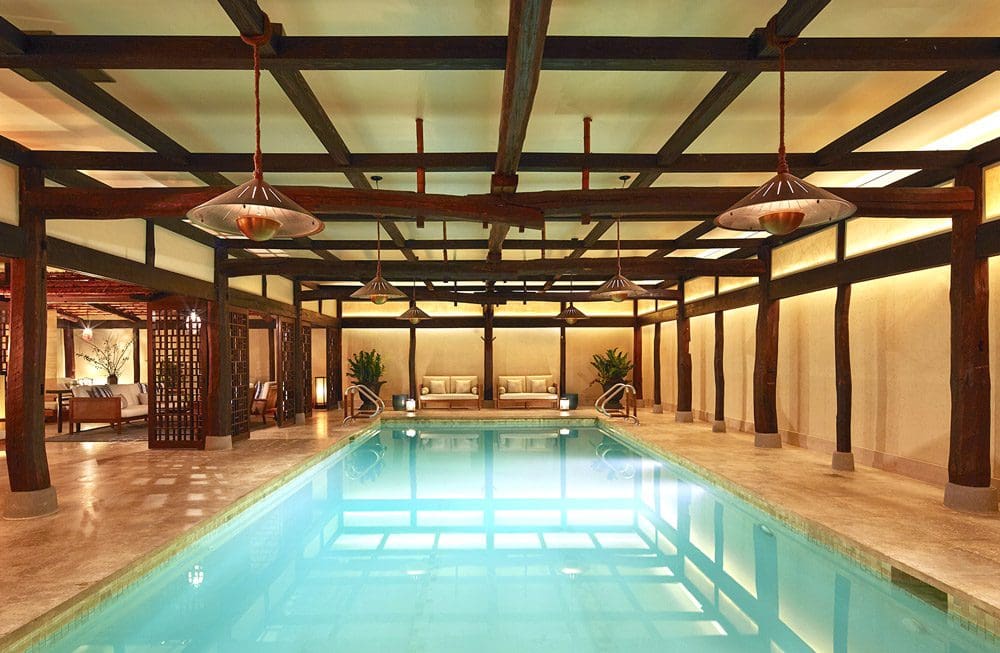 Need somewhere to stay in NYC with your mom? In Lower Manhattan, we recommend the Millennium Downtown New York Hotel in the Financial District or the trendy Greenwich Hotel in Tribeca. In Midtown Manhattan, try the Loews Regency New York or Omni Berkshire Place, which also has a Kids' Club if you're planning a multi-generational girls' trip. Or, for a true luxury experience, visit the nearby St. Regis New York. Remember to check out other NYC hotels with pools and spacious suites.
READ NEXT: Best Spa Weekend Getaways For Moms In The Northeast
Nashville, TN
One of the best places to travel with your mom is none other than Music City itself: Nashville, Tennessee! What could be better than twangin' it up with your favorite lady while strolling down Broadway? From live music shows every night of the week to mouthwatering southern cuisine that will leave you singing praises, this vibrant city has so much in store for you both.
Famous destinations like The Country Music Hall Of Fame Museum, Grand Ole Opry, and Ryman Auditorium are a must while you're in Nashville, even if you're not seeing a show. Visitors can even take an Old Town Trolley Tour of Music Row to learn more about the city's country music industry. To check out the indie music scene, you can discover new artists at The Listening Room, 12th & Porter, Mercy Lounge, The Basement, and so many other smaller live music venues.
Then head over to The Hermitage, once home to President Andrew Jackson, where you can stroll through gorgeous gardens and learn about American history. Or, take in history with a bit of wine tasting at the Belle Meade Historic Site & Winery! If shopping is your thing, make sure you don't miss Green Hills, 12 South, or Hillsboro Village. With so much to offer, no wonder Nashville is one of the best places to travel with your mom!
Where to Stay in Nashville on a Mother/Daughter Trip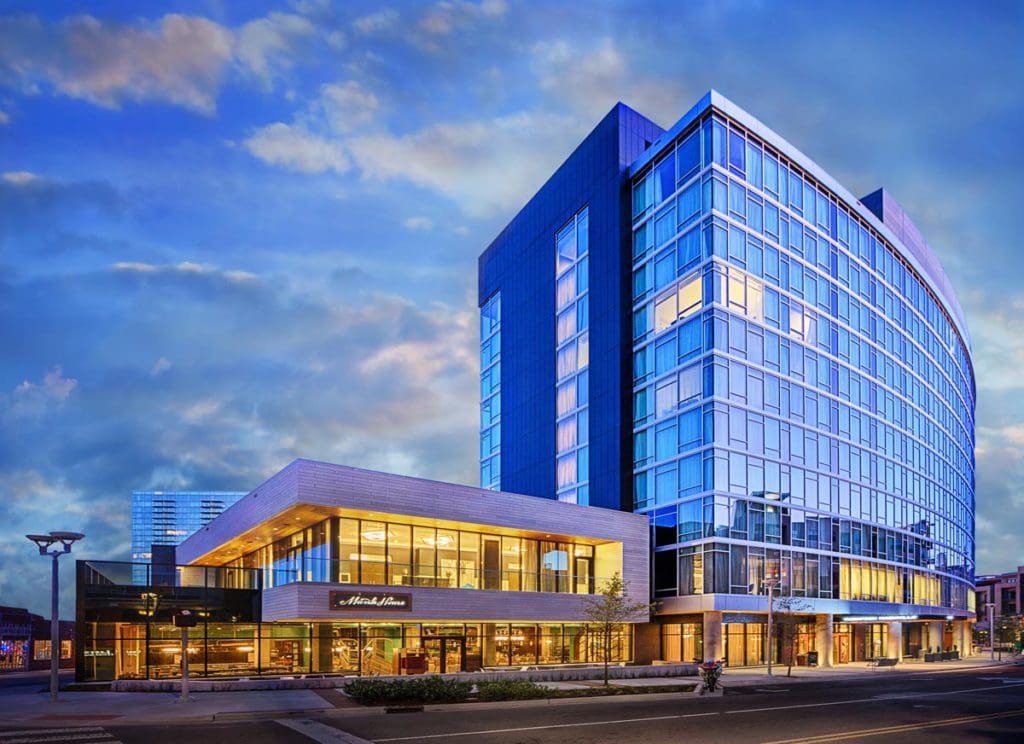 Looking for somewhere to stay in Nashville? We suggest The Graduate, located right in the heart of Midtown near the best cafes and restaurants. Other great Nashville hotels include JW Marriott Nashville, Hilton Nashville Downtown, or the Thompson Nashville in The Gulch. For more advice on where to stay in Nashville, check out the best Nashville hotels for families.
New Orleans, LA
New Orleans is an absolute thrill ride of excitement and entertainment for moms! This southern gem is bursting at the seams with culture and history, as well as lots of shopping, fine dining, and nightlife activities.
Spend lazy afternoons strolling through Jackson Square, admiring intricate ironwork balconies and soaking up live jazz music echoing throughout town. The French Quarter's vibrant hues, art shops, and street performances will also enchant moms. Of course, don't miss the chance to visit Cafe du Monde for the famous beignets! For more off-the-beaten-track activities, take a ghost or cemetery tour or visit the WWII Museum.
Partying is popular in this city as well, so check out the bars on Bourbon Street. Carousel Bar & Lounge is a favorite for serving drinks on a rotating carousel! Of course, the fun doesn't have to start so late. Enjoy a boozy brunch at Commander Palace, Ruby Slipper Cafe, or Acme Oyster House.
Where to Stay in New Orleans on a Mother/Daughter Trip
For somewhere to stay in New Orleans, check out The Roosevelt Hotel. It's located in a luxe building near Bourbon Street, plus it has a rooftop pool, hot tub, and spa. Hotel Monteleone is another fantastic option in the French Quarter, just a block away from Bourbon Street. Find more ideas by reading about the Best Hotels In New Orleans For Families.
Best Mother/Daughter Trips in the Midwest
Moms who love history are in for a real treat when visiting the Midwest. With stunning architecture, great food, and so much more, Chicago is the perfect Midwest destination for a girls' getaway for moms and their adult daughters. Keep reading to learn more about our top pick for the best places to travel with your mom in the Midwest.
RELATED: Best Hotels For A Moms' Weekend Getaway In The Midwest
Chicago, IL
From stunning architecture to world-renowned museums and delicious deep-dish pizza, Chicago truly has it all! In fact, this Midwestern metropolis will leave you both awe-stricken and cultured all at once.
Take a stroll down the Magnificent Mile for some retail therapy or explore Millennium Park for beautiful photo opportunities in front of Cloud Gate (aka "The Bean"). Don't forget to visit Navy Pier for beautiful views of Lake Michigan and a chance to get a great view of the city from atop the Centennial Wheel too. And if you're both art lovers, make sure to stop by the Art Institute of Chicago – home to incredible collections from around the world, including works by Claude Monet and Vincent Van Gogh. Moms can also catch a show in the historic Theatre District.
And what visit would be complete without indulging in some deep-dish pizza? Take your mom to Giordano's or Lou Malnati's and watch her face light up as she takes her first bite of cheesy deliciousness!
Where to Stay in Chicago on a Mother/Daughter Trip
There are so many lovely choices for hotels in Chicago for a girls' trip! We recommend The Peninsula Chicago, The Langham, Chicago, Four Seasons Hotel Chicago, and The Ritz-Carlton, Chicago. As one of the best places to travel with your mom, Chicago offers tons of great options for accommodations! Need more ideas? Read about the top hotels in Chicago for families for additional recommendations.
Best Mother/Daughter Trips in the Mountain States + the West Coast
When planning a getaway with your beloved mother who loves adventures, there's no shortage of destinations to choose from that cater to her sense of spirit. From the vibrant city of Las Vegas to the wine regions of California, there are plenty of options to choose from in the Mountain States and on the West Coast for your upcoming girls' trip. Keep reading to learn more!
Las Vegas, NV
If you're looking to create unforgettable memories with your mom, there's no better way than by exploring some of the best places to travel together! And at the top of that list has got to be Las Vegas. This electric city is packed full of endless entertainment options and boasts a vibrant nightlife scene that will thrill even the most seasoned traveler.
Start off by exploring the iconic Las Vegas Strip together, where you can marvel at the glittering lights of famous hotels like The Bellagio and Caesar's Palace. You can also shop till you drop at The Forum Shops. Then, enjoy a drag brunch at Senor Frogs, Cirque du Soleil, or a Late Night Magic show. Or, check out iconic attractions like Freemont Street Experience.
When it comes time to unwind, book a treatment at The Spa at Encore Las Vegas, Saffron Day Spa, or the Red Rock Spa. And let's not forget about enjoying delicious meals served by celebrity chefs such as Gordon Ramsay Steakhouse or indulging in spectacular desserts from Buddy Valastro's bakery on display at Carlo's Bake Shop. Vegas is also a convenient place to take a day trip to The Grand Canyon or Red Rock Canyon.
Where to Stay in Las Vegas for Mother/Daughter Trips
Finding a good hotel is easy because there are so many different options in Las Vegas. The Venetian or The Palazzo are two iconic locations on The Strip, featuring multiple room configurations and adult-only entertainment. Other great options include the Four Seasons Las Vegas, Red Rock Casino Resort and Spa, and The Signature at MGM Grand. For more hotels in Las Vegas, click here.
Napa Valley/Sonoma County, CA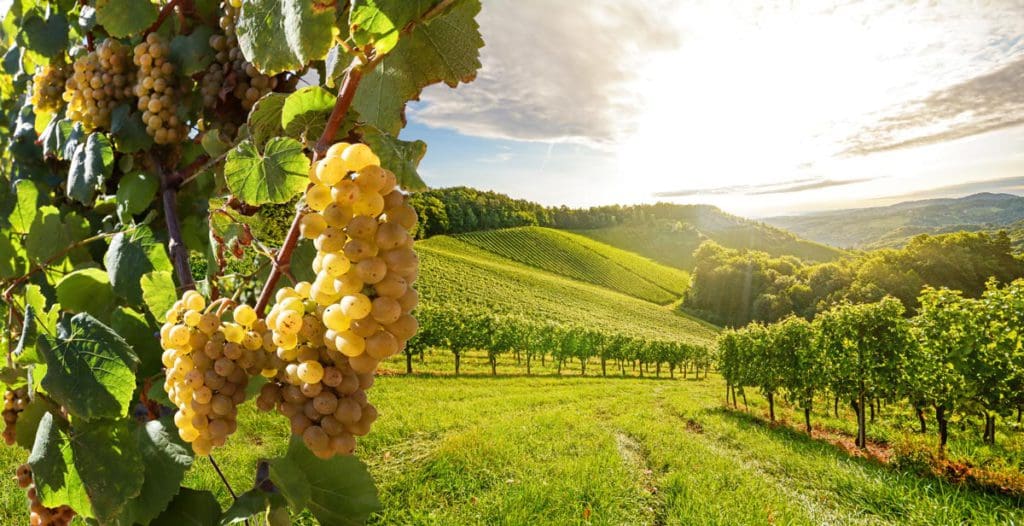 These two stunning destinations offer a perfect blend of wine-country charm, breathtaking scenery, and endless opportunities for fun and relaxation. Though they're both nearby, they offer slightly different vibes. There's downtown Napa and Sonoma and also the surrounding regions, also known as The Napa Valley and Sonoma County.
In Napa Valley, start your day at the Boon Fly Cafe, famous for its mini donuts. Brunch at Auberge du Soleil is a must. Or, take a sunrise hot air balloon ride with Napa Valley Balloons, ending at Domaine Chandon for a champagne brunch! For wine tasting in Napa Valley, visit Far Niente in Oakville, Venge Vineyards in Calistoga, or Cakebread Cellars in Rutherford. You can also visit Yountville and eat at the RH Restaurant, then grab dessert from Bouchon Bakery. The Napa Valley Wine Train is also a cool way to see the entire area.
In Sonoma County, you can visit Healdsburg, a picturesque town filled with cute restaurants and smaller wineries. Pangloss Cellars, Muscardini Cellars, and Tasca Tasca are great options too. If you want to avoid all the complicated planning, you can even book a wine-tasting tour with Platypus Tours. It'll be like bringing along an extra friend who knows all the best spots around!
Where to Stay in Napa/Sonoma for Mother/Daughter Trips
For somewhere to stay in Napa, consider The Napa Valley Marriott Hotel & Spa, Meritage Resort & Spa, or the Candlelight Inn Napa Valley.
In Sonoma, you can book your vacation at the Fairmont Sonoma Mission Inn & Spa, The Lodge at Sonoma Resort, or the Inn at Sonoma.
Aspen, CO
Get ready for an unforgettable adventure with stunning scenery and outdoor activities in Aspen! Whether you and your mom are outdoor enthusiasts who love skiing and snowboarding or prefer a more laid-back vacation filled with spa treatments and delicious food, Aspen has it all.
Start your visit at Maroon Bells with a lovely hike. During the hike, you and your mom can spend time chatting, enjoying the scenery, and searching for great photo ops. We recommend making shuttle or parking reservations in advance of your visit. Then, the Silver Queen Gondola provides amazing views of the mountain all year round! Plus, if you're into culture and history, explore The Wheeler Opera House – a historic landmark that regularly hosts top-tier theater performances and concerts. In the summer months, Theatre Aspen hosts repertory theatre, and the Aspen Music Festival hosts more than 300 performances at the Benedict Music Tent and Harris Hall (as well as opera at the Wheeler Opera House).
In downtown Aspen, you'll find various luxury hotels, restaurants, and high-end boutiques. It's the perfect place to go shopping and stop for a bite to eat. Visit White House Tavern, Ajax Tavern, or Matsuhisa for sushi!
Where to Stay in Aspen on a Mother/Daughter Trip
Most adults visiting Aspen who want a kid-free environment choose to stay in downtown Aspen or near Aspen Mountain. One great option here is the St. Regis Aspen Resort, which is near the Aspen Mountain gondolas and has a heated outdoor pool. The Little Nell is a ski-in/ski-out resort at the foot of Aspen Mountain – it's also absolutely lovely during the summer months! Hotel Jerome, also located at the foot of Aspen Mountain, features a beautiful property just 10 minutes from the ski lifts. Limelight Hotel is also within walking distance of the slopes of Aspen Mountain and downtown Aspen.
Best Mother/Daughter Trips in the Southwest
If you want to treat your mom like the queen she is and indulge in some well-deserved relaxation, look no further than the best places to travel on a girls' trip in the Southwest! From Santa Fe to Sedona, there are endless possibilities that will leave you feeling pampered and rejuvenated. Stay tuned to learn more about some of the best places to travel with your mom!
RELATED: 14 Best Moms' Getaways / Girls' Trip Ideas In The U.S
Santa Fe, NM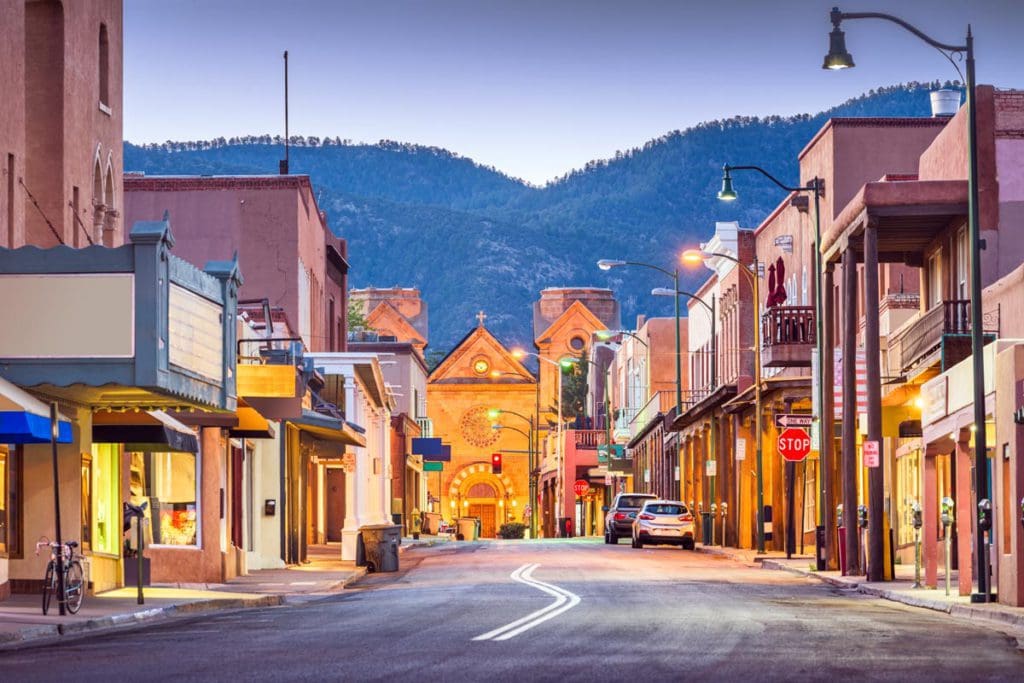 Santa Fe is a perfect destination for a mother-daughter getaway. Here, you can bond over art, culture, and stunning scenic views! This city is a true gem that radiates charm and cultural richness from every corner.
Your mom can feel like she's been transported back in time as she walks around The Plaza, brimming with art galleries and jewelry shops featuring Native American silverwork. Stunning adobe architecture lines up Canyon Road, where you can find contemporary artworks by some of the most celebrated artists in town. You both can even try your hands at creating pottery or painting together at one of many artist studios scattered throughout the area. Of course, art lovers can't miss the Georgia O'Keeffe Museum, Museum of International Folk Art, or the New Mexico Museum of Art. Then, the Railyard is an up-and-coming part of town with many galleries and experimental art centers.
Let's not forget about devouring mouthwatering Southwestern cuisine, which ranges from traditional to modern-day fusion dishes. When it's time to unwind, head to The Pink Adobe for tasty enchiladas and some margaritas!
Where to Stay in Santa Fe on a Mother/Daughter Trip
Parents looking for the best hotels in Santa Fe should stay at the Rosewood Inn of the Anasazi. This lively hotel is located near the Santa Fe Plaza and is housed within converted adobe villas. It also has a cocktail bar, wine cellar, and other amenities for adults.
Sedona, AZ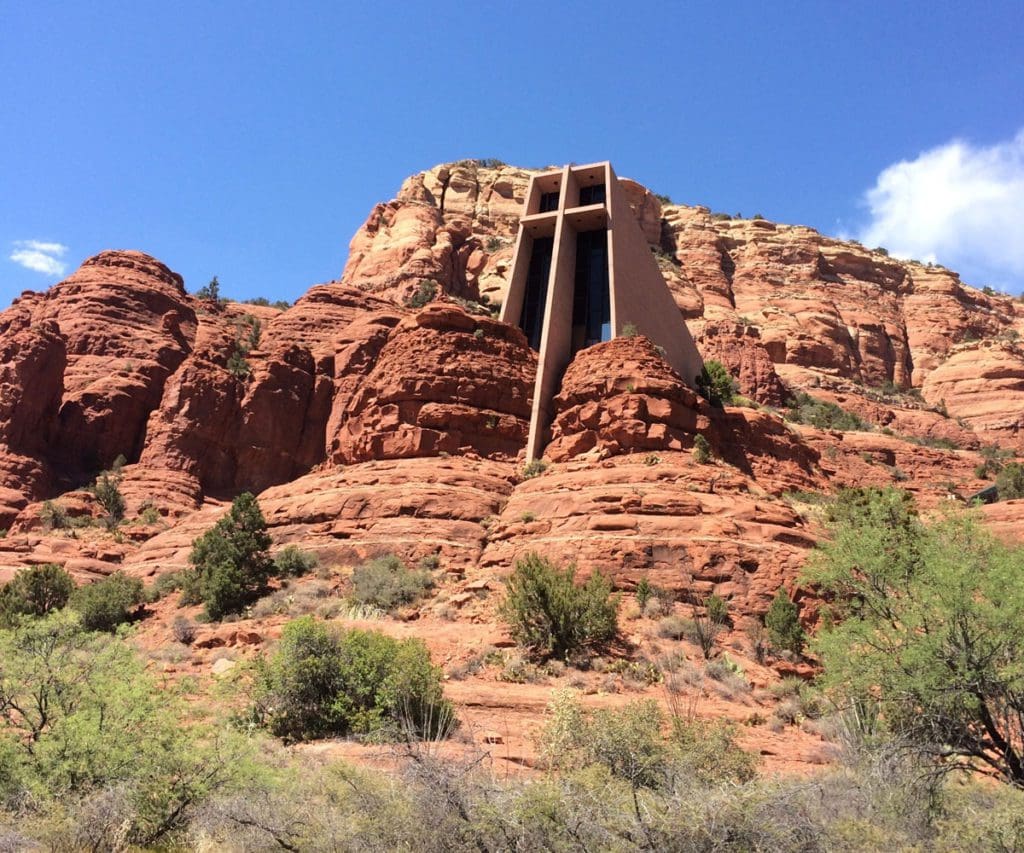 What better way to honor your mom than by treating her to an unforgettable vacation? Look no further than Sedona, one of the best places to travel on a girls' trip between a mom and her adult daughter! Featuring stunning red rock scenery, this enchanting desert town is a hub for spiritual seekers and nature lovers alike.
Take your pick from spa treatments and yoga to hiking, rock climbing, and horseback riding. Go on a hike or indulge in retail therapy at Tlaquepaque, which boasts over 50 art galleries and shops. For a facial, manicure, or massage, don't miss some of the best moms' spa getaways in the United States at Canyon Ranch Spa Resort or Wildflower Inn. As one of the best places to travel with your mom, you'll be spoiled for choice here!
Or, channel your inner adventurer on a Pink Jeep Tour through the desert. Other great ways to see Sedona's scenery are on the Sedona Trolley or even a rugged ATV Tour. As evening sets in, sip on local wines while enjoying stunning views from one of Sedona's many scenic restaurants. We reccomend Mariposa, Elote Cafe, or Hudson.
Where to Stay in Sedona on a Mother/Daughter Trip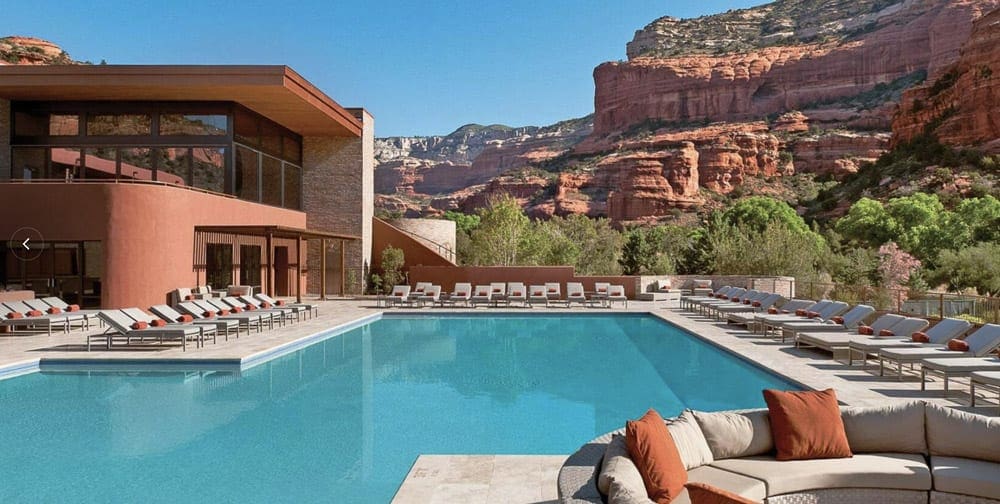 For somewhere to stay in Sedona, book a room at Enchantment Resort in the heart of Boynton Canyon. There's an outdoor pool, plus a stunning view of the red rocks. Or, stay at L'Auberge de Sedona, tucked into red rock scenery. Guests can stay in spacious cottages or smaller rooms.
Austin, TX
Austin is definitely one of the best places to travel with your adult mom! This Texas city boasts delicious food, live music on every corner, and plenty of outdoor activities. Plus, it's known for its funky and eclectic vibe that perfectly blends classic Texas charm with a hipster flair.
If you're feeling adventurous, rent bikes and explore Ann and Roy Butler Hike-and-Bike Trail at Lady Bird Lake, or take in stunning panoramic views atop Mount Bonnell. Moms can also explore nature in Zilker Park, which features its own Barton Springs Pool. For some history and culture, take a tour of the Texas Capitol, visit the Blanton Museum of Art, or stop by the LBJ Presidential Library.
Satisfy your taste buds with mouthwatering Tex-Mex cuisine at Torchy's Tacos, or indulge in one-of-a-kind treats like Gourdough's Big Fat Donuts. For a fun night out, Austin also has a great restaurant and bar-hopping scene. South Congress Avenue and Rainey Street are where you'll find some of the best spots in town, from the Hotel San José, Austin to The Continental Club. Plus, don't miss trying Perla's Seafood and Oyster Bar, June's, Vespaio Restaurant, and Café No Se.
Where to Stay in Austin on a Mother/Daughter Trip
If you need somewhere to stay, we suggest the best hotels in Austin. The Fairmont Austin is a fantastic choice for accommodations near Lady Bird Lake. Plus, it has a spa, salon, gym, and hot tub! The Otis Hotel, Hotel Van Zandt, and The Driskill are also good options. With so many options, no wonder Austin is one of the best places to travel with your mom.
Happy Mother-Daughter Bonding!
We hope you liked this list of Enjoy Endless Mother-Daughter Fun: 15 Best Places to Travel with Your Mom! Whether you're looking for some relaxation or an adventurous getaway, these spots offer endless possibilities for fun and excitement for adult daughters to hang out with their moms. Enjoy your mother-daughter bonding trip!
*This post may contain affiliate links that may earn us a small commission at no additional cost to you. Affiliate links in no way inform the hotels, sights, products, or other recommendations included in our articles. All opinions and recommendations expressed here are compiled from submissions submitted by the generous members of our Families Who Love To Travel community.
READ MORE: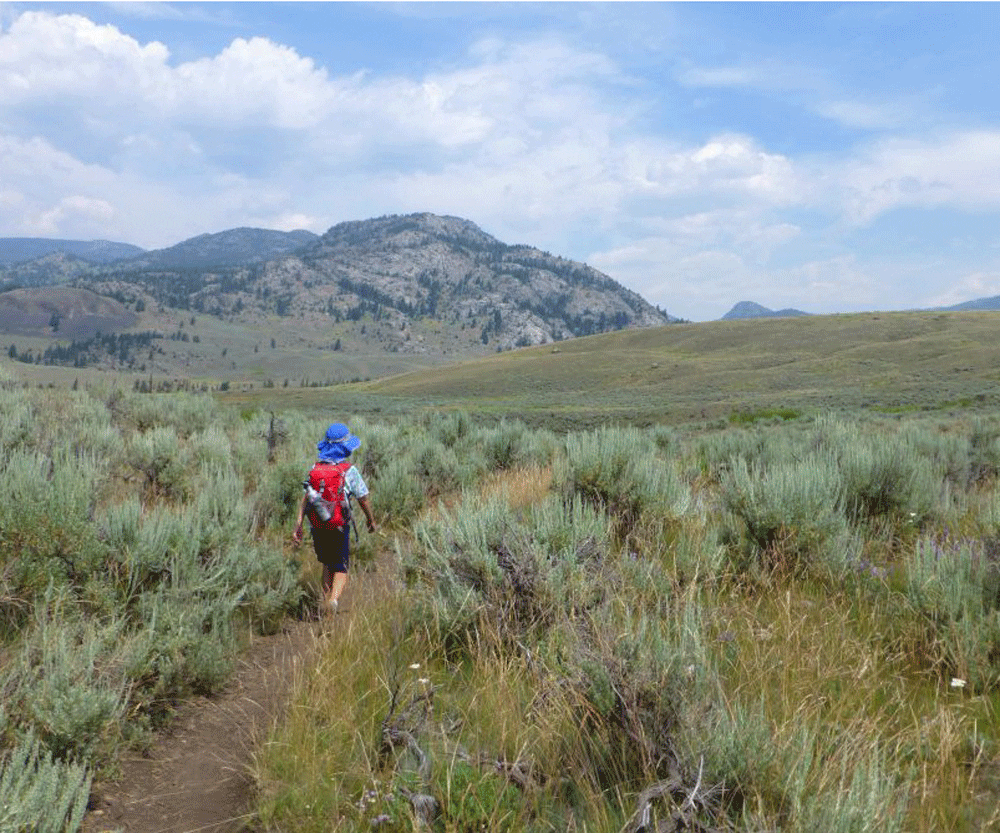 Everyone knows that Yellowstone National Park makes for a classic family vacation. Strolling the boardwalks...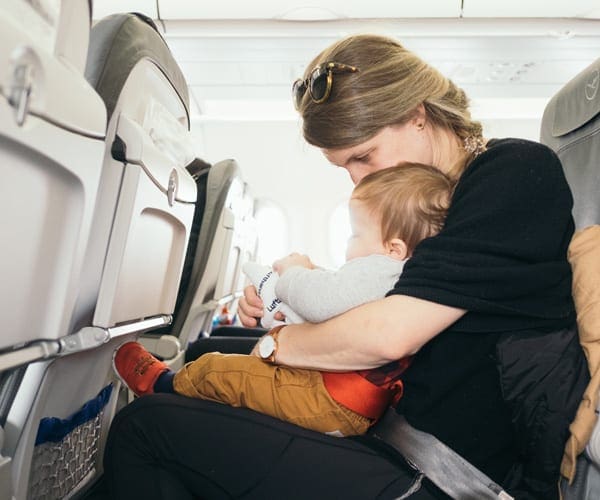 Families Who Love To Travel contributor Meghan Oaks provides her 10 best tips for your...