Book an experience your kids will never forget at these themed hotels on the East Coast for families! From New York to Pennsylvania, these fun and quirky hotels pride themselves on being different than your average stay. Whether you're looking to recreate the magic of Cinderella's castle or have a Cartoon Network fan in your family, there's an option on this list that'll make your little ones jump for joy. Not only will these destinations give you a scenic place to relax for a weekend or extended trip, but they'll also spark your imagination too. Kids will love traveling back in time with various period pieces while still enjoying the modern comforts of home. Of course, adults will appreciate the nostalgia too! So, next time you're looking for a special hotel stay, check out our list of the Best Themed Hotels On The East Coast For Families!
Also, read: 16 Fantastic East Coast Summer Destinations Families Will Love
Cartoon Network Hotel
Lancaster, PA
Book your stay at The Cartoon Network Hotel using Expedia now.
Reserve a room at The Cartoon Network Hotel using Hotels.com now.
Kids can enjoy a sleepover with their favorite characters at the Cartoon Network Hotel! Located in Lancaster, Pennsylvania, this eclectic, cartoon-themed hotel is unlike any other attraction in the area. Whether your family is obsessed with Adventure Time, The Powerpuff Girls, or We Bare Bears, this hotel has character-themed rooms and dream suites. Choose between a queen bed and a bunk bed or two double beds, which will be decorated with lots of cute character touches. You're destined to have a memorable stay at the Cartoon Network Hotel!
Why Families Love It
Kids will love feeling like they jumped into the television on their own adventure at the Cartoon Network Hotel. With an indoor and outdoor pool with a waterslide, they can also enjoy the water no matter the season. Children will also be able to visit a cartoon kitchen to enjoy special meals in a festive setting. They'll love eating the same food their favorite cartoon characters do! When they want to play games, a Ben 10-inspired arcade will keep them entertained for hours. The Cartoon Network Hotel is also connected to an amusement park called Dutch Wonderland, which is perfect for a day of wholesome family fun. Certainly, this is one of the best themed hotels in Pennsylvania for families!
Also, read: Best Resorts In Pennsylvania For Families
Chattanooga Choo Choo
Chattanooga, TN
Book your stay at Chattanooga Choo Choo using Hotels.com today!
Check the rates for Chattanooga Choo Choo on Expedia.
There's something magical about hopping aboard a train! And, Chattanooga Choo Choo is the perfect place for kids and adults to make this dream come to life. This historic hotel is located in an old train station in the heart of Chattanooga, Tennessee. It has been fully restored to glory in a beautiful Beaux-Arts style.
Families love the large rooms and suites. Each features either double queen-sized beds or one king-sized bed, making them comfortable for families. All rooms are located in the MacArthur building, named after the Southern Railway's last steam-powered freight train. Depending on availability during your stay, kids may also be able to sleep in a converted Victorian sleeper car! This is sure to be a real treat! 
Why Families Love It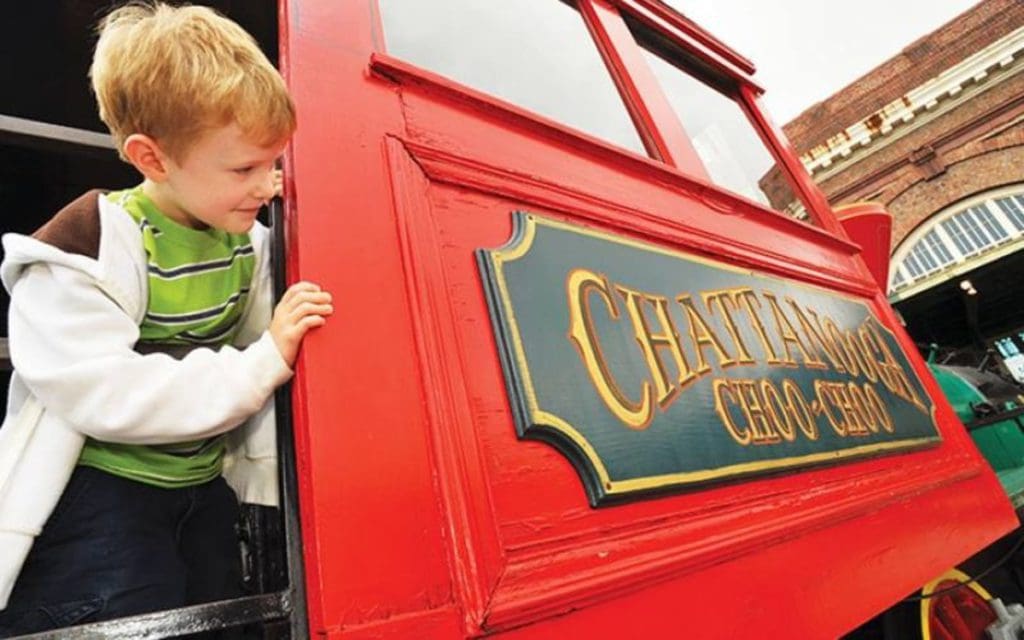 At Chattanooga Choo Choo, families enjoy a variety of on-site amenities and activities. This includes a lovely indoor pool. There are also multiple on-site restaurants, live music at the on-site bar, and a comedy club. Families can also take advantage of the hotel's convenient location! Chattanooga Choo Choos is near many of Chattanooga's top attractions. Plus, there's an electric city shuttle right next door that takes you around downtown Chattanooga for free! 
Winvian Farm
Litchfield Hills, CT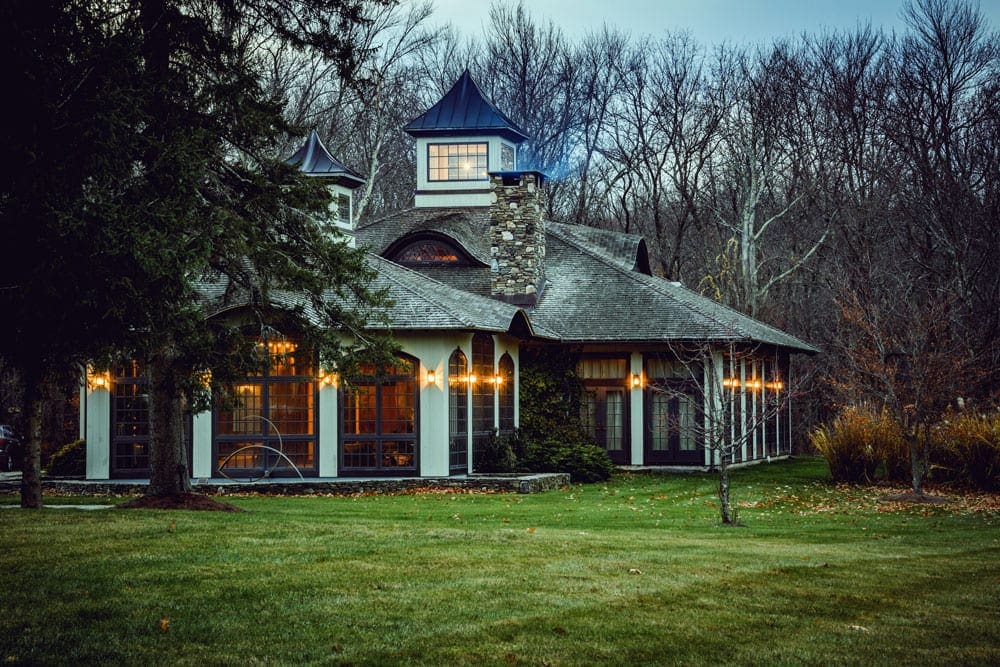 On a beautiful property in the Litchfield Hills sits Winivan Farm, the perfect rustic escape for families seeking one of the best themed hotels on the East Coast. Only two hours from New York City, this family-friendly hotel lets guests escape the hustle and bustle in an unassuming countryside. Accommodations include eighteen luxury cottages set on stunning wooded acres, each with a different theme such as a rustic log cabin, stable, library, or even a restored helicopter interior. Families who want a historic experience can book a stay in The Hadley Suite, where you can learn how people lived during the 18th-century while still retaining modern amenities. Each room has a flat-screen TV, steam shower, and a jetted soaking tub.
Why Families Love It
Instead of reading about history, kids can relive it at Winivan Farm. In addition to the suites, the property feels like stepping back in time, with beautiful nature, architecture, and amenities. In the summer, families can enjoy the seasonal outdoor pool or simply take a relaxing walk through the gardens. Other activities such as volleyball, fishing, hiking, and horseback riding are also available during the summer. Spend the day biking through the property, trying watersports on the nearby lake, and then end your evening roasting s'mores by the bonfire. In the winter, indoor activities such as painting classes will keep everyone entertained. Parents can visit the impressive on-site spa, take a yoga class in the airy lounge, or enjoy drinks at the seed-to-table restaurant.
Adventure Suites
North Conway, NH
Adventure Suites is certainly one of the most unique hotels in New Hampshire with kids. With nineteen themed rooms to choose from, there is a perfect fit for your family. As one of the best-themed hotels on the East Coast for families, select from a variety of themed options. Kids will adore sleeping in rooms that resemble a jungle, haunted castle, or cave. In each room, families will have access to a jet tub or hot tub, as well as a DVD player with tons of movie options. Finally, each room also comes with access to delicious on-site dining and additional family-friendly amenities.
Why Families Love It
At Adventure Suites, families have access to a variety of exciting amenities in and out of the room. In the lobby, families can challenge one another to a game of billiards. Outside, enjoy the ambiance of a fun Fire Patio, lit most evenings (weather dependent). During the summer, families can enjoy a round of horseshoes, relax in the on-sight hammocks, or spend charming afternoons on magical swings overlooking the mountains. Then, in the winter, families can race down the snow luge and make special memories in the Igloo. Luckily, there is a little fun for the parents too! An on-sight spa offers several massages options and relaxing foot soaks. To make a stay here even more special, those celebrating can select celebratory add-on packages. Finally, in addition to on-sight dining families can walk to other restaurants and bars nearby.
The Roxbury Motel
Roxbury, NY
Book your family's stay at The Roxbury Motel using Booking.com today.
The Roxbury Motel is a place to embrace your sense of wonder. Located in Roxbury just eleven miles from The Catskill Mountains, this off-the-beaten-path accommodation offers families a unique place to stay. Kids will love the themed rooms, suites, and cottages featuring one-of-a-kind details and vibrant colors. Choose between themes like Coconut Cream Pie, Genie's Bottle, and the Grand Tower of Cinderella's Gown. Room sizes range from studio options up to three-bedroom Tower Cottages. Even walking around the motel will inspire your family's imagination. Certainly, this is one of the best themed hotels on the East Coast for families.
Why Families Love It
As one of the best theme hotels in New York State for families, kids will instantly realize this isn't a regular motel. A whimsical ambiance abounds throughout the property, from the lobby to the lush exterior. Summer is one of the best seasons to spend here, since kids can hang out by the cabana pool and enjoy other activities such as kayaking or swimming in nearby Catskill lakes and streams. Zip-lining, museum hopping, and other area attractions will also appeal to all ages. Parents can visit the hotel's Shimmer Spa North, hop in the hot tub or dry sauna at the Shimmer Spa South, or check out the spas and pool at the hotel's sister location, The Roxbury at Stratton Falls. Some of the references at the hotel may go over kids' heads, but adults will love the nostalgia! 
The Roxbury at Stratton Falls
The Roxbury at Stratton Falls offers the same whimsical feeling as the Roxbury Motel, with Tower Cottages and Mansion Rooms. Kids can step into a room designed as a Faerie Forest or superhero lair, and they'll instantly feel as if they're living in a storybook. The Tower Cottages include themes like a frozen castle, superhero incognito, and Dracula's Fangs. If you want a memorable hotel experience, this is undoubtedly one of the best themed hotels on the East Coast for families!
Why Families Love It
The Roxbury at Stratton Falls offers families a fun vacation. From the crooked cabana pool to the various kid-friendly activities there is a lot to love about one of the best theme hotels in New York State for families! Go kayaking, swimming, or paddleboarding in the nearby lake, try zip-lining, or go museum-hopping. Families can also take a scenic hike to the base of Stratton Falls thanks to the hotel's extensive trail and path system. Parents can visit the spa or make an appointment to soak in the hot tub and dry sauna.
Great Wolf Lodge Poconos Mountains
Poconos Mountains, Pennsylvania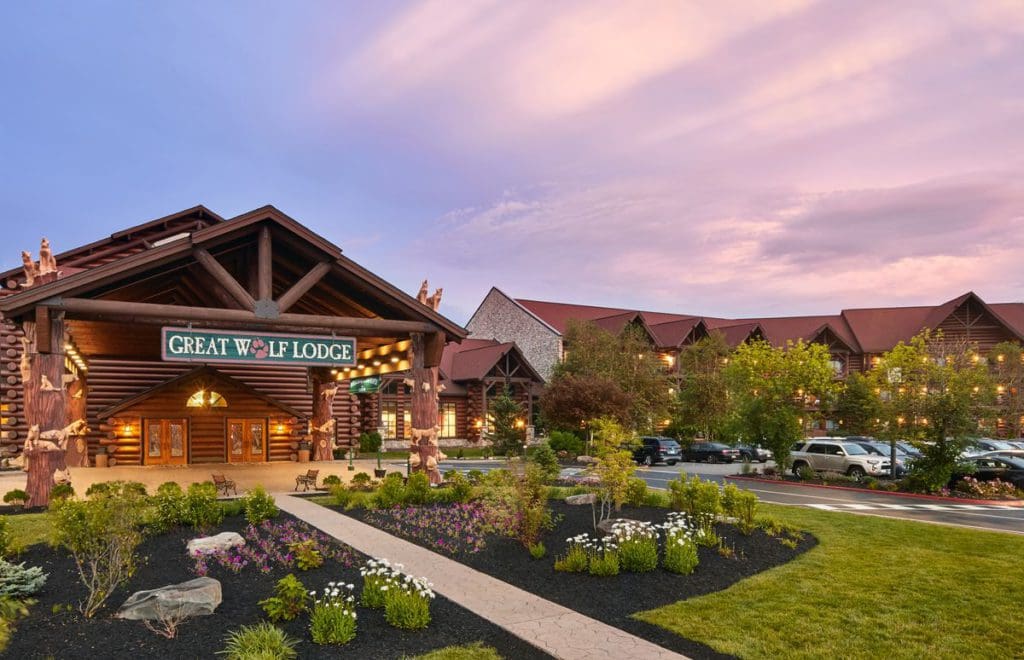 East Coast families can enjoy the scenic Poconos Mountains when they stay at Great Wolf Lodge! Located in the town of Scrotrun, it offers a ton of great amenities for families and, of course, the indoor water park this chain is famous for! Themed suites will make kids feel like they're in their very own wolf pack, with woodsy decorations and a cozy cabin feel. There's even a family suite with two queen beds and a living room area!
Why Families Love It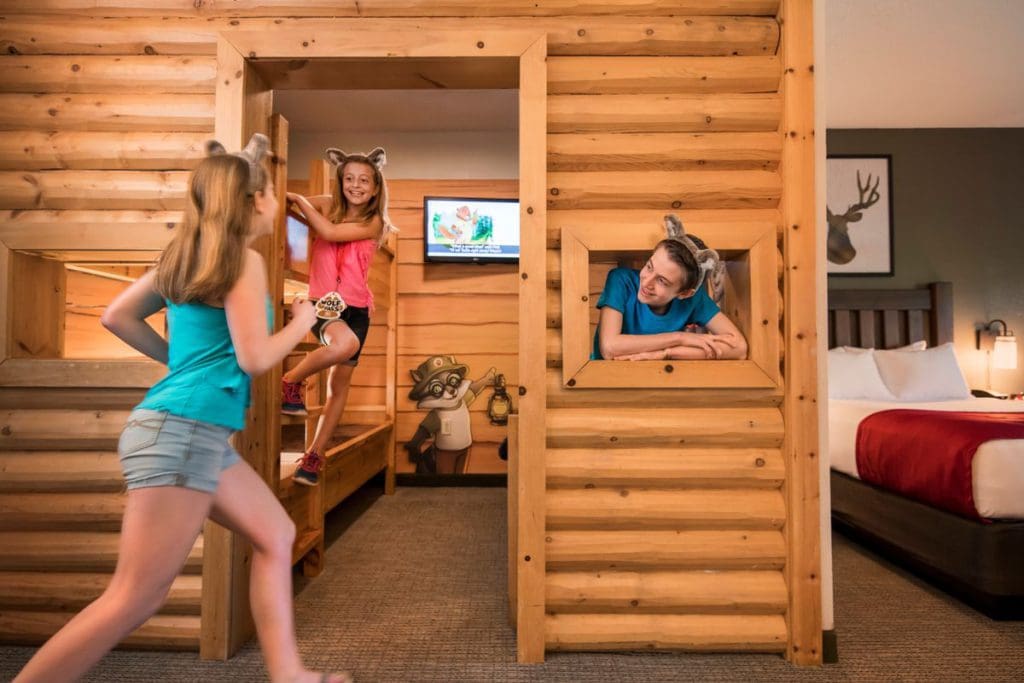 Family fun awaits at Great Wolf Lodge Poconos Mountains. Kids who love the water will want to spend all day at the indoor water park and a Raccoon Lagoon Play Park. To entertain kids outside of the water, take them to watch the Northwoods Friends animated show! Older kids will appreciate  Howl At The Moon Glow Golf, Ten Paw Alley, Northern Lights Arcade, and MagiQuest. And, when you want to get active, there's a Howlers Peak Ropes Course outside and the chance to take a morning Wolf Walk or try Wolfercise aerobics. Parents can enjoy the spa, exercise room, and convenient on-site dining, including a Starbucks. Don't forget to gather around for storytime with the Great Wolf characters at the end of the day!
Jellystone Park of Western New York
North Java, NY
The entire family can embrace their inner child at Jellystone Park of Western New York! Located in North Java, just an hour away from Buffalo, it's certainly one of the best East Coast themed hotels for families. Though many know this famous chain for its camping experience, they also offer cozy cabins or furnished yurts, where kids can explore the world of Yogi Bear and Boo-Boo. Not to mention access to a ton of kid-friendly amenities, like mini-golf, arts & crafts, and more!
Why Families Love It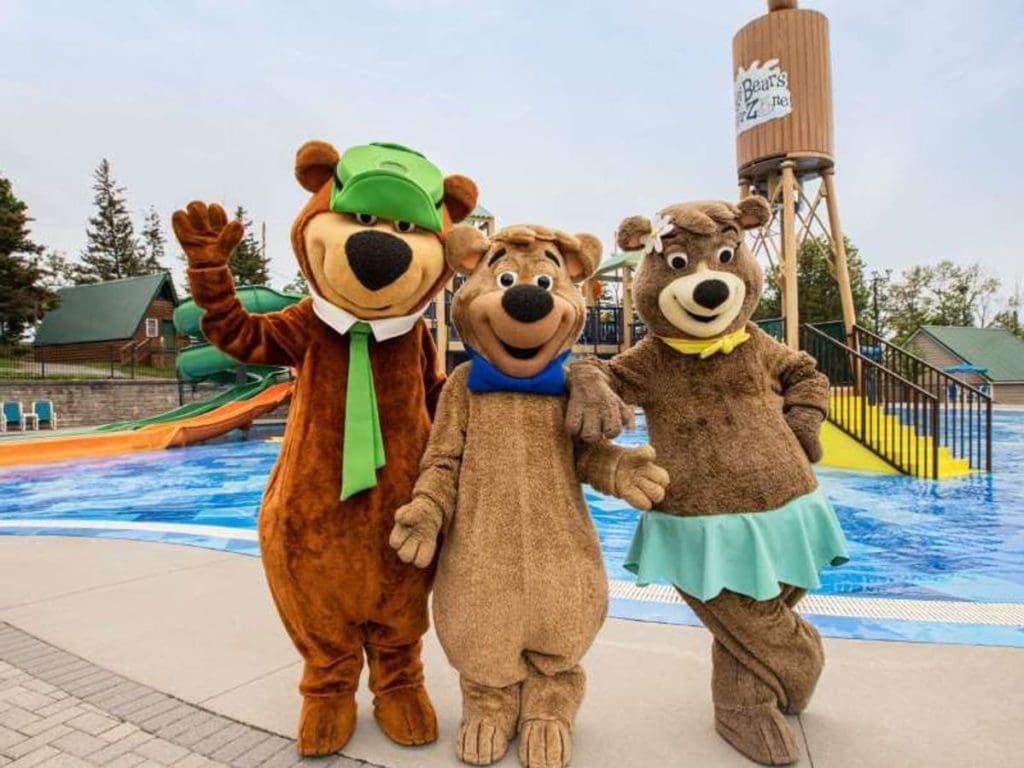 At Jellystone Park of Western New York, families can enjoy a variety of amenities. When the weather is nice, kids can spend time in the outdoor water zone and pool. Or, visit one of the jumping pillows and pads to burn some energy! Other outdoor activities for kids include wagon rides, laser tag, mini-golf, pedal carts, a playground, and an outdoor theater. One unique activity this Jellystone Park offers is gem mining, where kids can pan for fossils and gems they get to take home with them! Indoor attractions include a game room, recreation rooms with ceramics, painting, and other crafts, plus indoor movie screenings. If you're visiting during a holiday, check the calendar for various themed events or live entertainment. Kids will love spending the 4th of July alongside their favorite characters!
Happy Travels!
We hope you liked this list of the Best Themed Hotels On The East Coast For Families! From cartoon-themed rooms to historical destinations, there's enough variety for everyone in your family. Enjoy venturing out to these East Coast hotels with your kids!
READ NEXT: Best Themed Hotels In The United States For Families
*Due to the COVID-19 pandemic, some of the attractions, accommodations, or things to do on this list may be closed. Please ensure availability before making your decision.
*This post may contain affiliate links that may earn us a small commission, at no additional cost to you. Affiliate links in no way inform the hotels, sights, products, or other recommendations included in our articles. All opinions and recommendations expressed here are compiled from submissions submitted by the generous members of our Families Who Love To Travel community.
READ NEXT: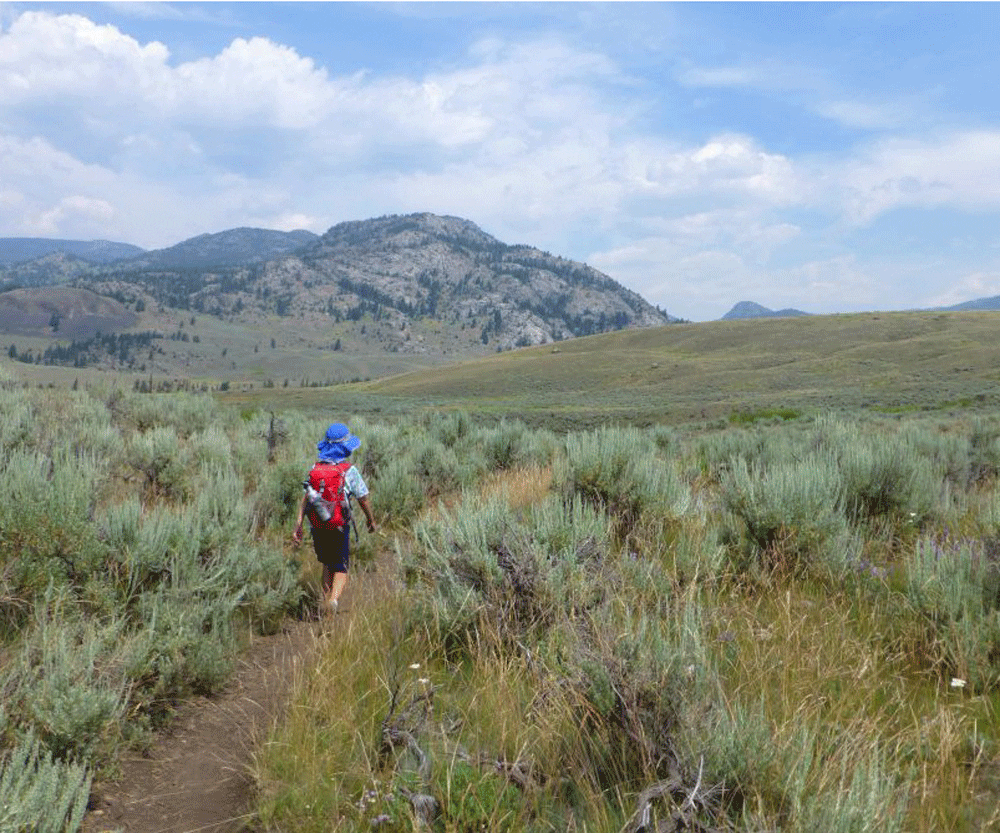 Everyone knows that Yellowstone National Park makes for a classic family vacation. Strolling the boardwalks...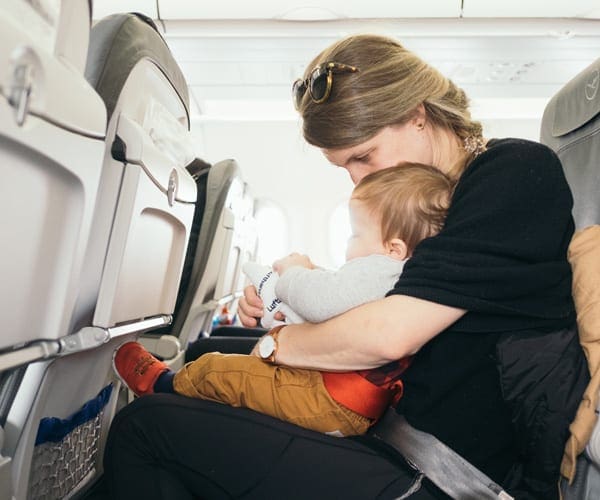 Families Who Love To Travel contributor Meghan Oaks provides her 10 best tips for your...