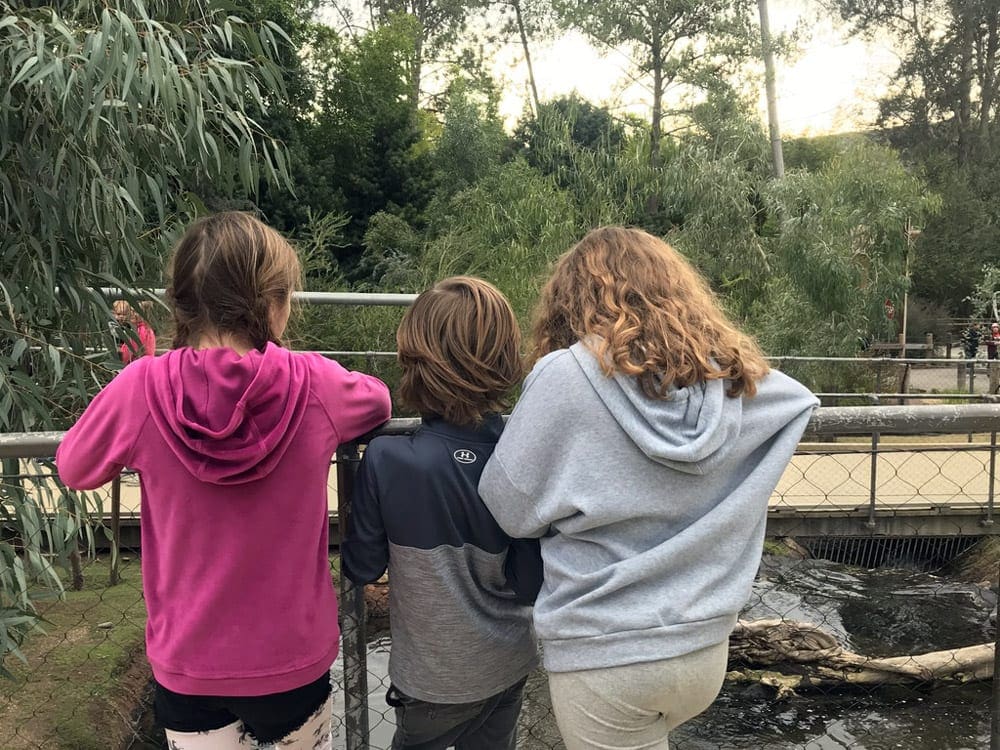 Take your next exciting adventure with kids to one of these West Coast safaris for families! For animal lovers, it doesn't get much better than getting up-close and personal with a variety of exotic wildlife. Luckily, families living in the United States won't have to travel very far to do so! If you have ever dreamed of feeding giraffes on a safari or driving through untouched wilderness in your own vehicle, then this list is for you! We've compiled this great list of the 6 U.S. West Coast Safaris and Animal Parks For Families! All of these parks also stress education and conservation, a particularly effective way to teach kids about animals and their respective habitats. Start planning a trip to one of these West Coast safaris for families to give kids the experience of a lifetime!
San Diego Zoo Safari Park
San Diego, California
If the San Diego Zoo is a must-see attraction in California, then its Safari Park is a big bonus. Not to mention, it is one of the best safari zoos in the United States! Here, families can immerse themselves in a hands-on safari experience via caravan truck, cart, or zip-line. Through these different vehicles, Safari Park offers experiences tailored to specific animals or habitats within one of the best safaris in California. In fact, there's a specific caravan to educate kids on wildlife preservation! Consider booking the Cheetah Safari or the Jungle Safari. Families can also choose several different safari experiences, in admission to basic admission. Get an up-close view of Asian and African animals including giraffes, rhinos, and tigers. Or, travel to keepers-only areas in the Behind-the-Scenes safari to see how animals are cared for! This leading-edge park provides countless opportunities to further everyone's knowledge of exotic animals.
Other Experiences in the Park
The San Diego Zoo is definitely a must-visit after touring the Safari Park. In addition to housing some of the most diverse animals worldwide, it's also the most famous zoo in the United States! While you're visiting the San Diego Zoo, consider checking out other family-friendly experiences in the park. Start by soaring the skies in a hot air balloon. Or, watching a coordinated animal show. Finally, kids can also ride the Africa Tram, or take a swing on the special Conversation Carousel to end their day of exploration at this wild safari park!
Save 15% or more on Getaway Deals on local and global stays on Booking.com
Safari West
Santa Rosa, California
Discover African wilderness mere miles from the heart of wine country at Safari West! Families can traverse over 400 acres here to meet friendly rhinos, lemurs, and so many more beautiful creatures. Then, book a ride on the designated safari caravan to surround yourself with nearly 90 species, all inhabiting the Sonoma Serengeti area. Suitable for ages four and up, an expert guide will make the experience fun and educational. Safari West also aims to inspire wildlife advocates by helping protect and preserve these beautiful and often endangered creatures. Throughout your safari, you'll notice how the park promotes conservation by encouraging kids to feel joy in witnessing nature up-close. Sit on the upper level of the truck for an even more daring experience at one of the best safari parks in California!
Other Experiences in the Park
Safari West also offers more family-friendly opportunities to encounter animals throughout the safari animal park grounds. Additionally, you can extend your visit longer by staying overnight in a luxurious glamping tent, the ultimate getaway with kids! To get even closer to the animals, the park also offers a Behind the Scenes Wild Walk. During this experience, a guide will educate you similar to one of the caravan trips. Opportunities to "Meet a Creature," be a "Keeper for a Day", and take a private safari adventure are also available!
Out of Africa Wildlife Park
Camp Verde, Arizona
Out Of Africa's Bush Safari offers a 30-minute narrated tour reminiscent of an authentic African safari! You'll be shocked no passport is required to visit this tranquil Arizona oasis, nestled amongst a vast green valley. Overlooking the dramatic Mingus Mountains, the park's mission is to create the ultimate animal adventure for all ages, where kids can actively learn and have fun doing so. As a plus, you'll be surrounded and inspired by over 100 acres of rolling hills and exotic wildlife, some from across the world! Watch in amazement as kids spot giraffes, zebras, sable antelope, gemsbok, and so many more inhabitants of their spacious Serengeti preserve. Then, you can get even closer to the giraffes by feeding them provided treats! Protecting the animals is a priority for Out Of Africa Wildlife Park, especially those bordering on extinction.
Plum Guide – Book Arizona's Finest Homes – PlumGuide.com
Other Experiences in the Park
Out Of Africa Wildlife Park is also jam-packed with other family-friendly animal encounters! Check out the Tiger Splash show to watch two magnificent tigers play off each other in an aquatic performance. Or, have a more laid-back experience at their Sloth Encounter. Older children can also Feed A Tiger if they feel brave enough, or watch a Giant Snake Show! A Wonders of Wildlife Show is also another perfect afternoon activity for the entire family! Other excursions at this safari animal park include a VIP Behind the Scenes Tour or a Zip Line Tour.
Northwest Trek Wildlife Park
Eatonville, Washington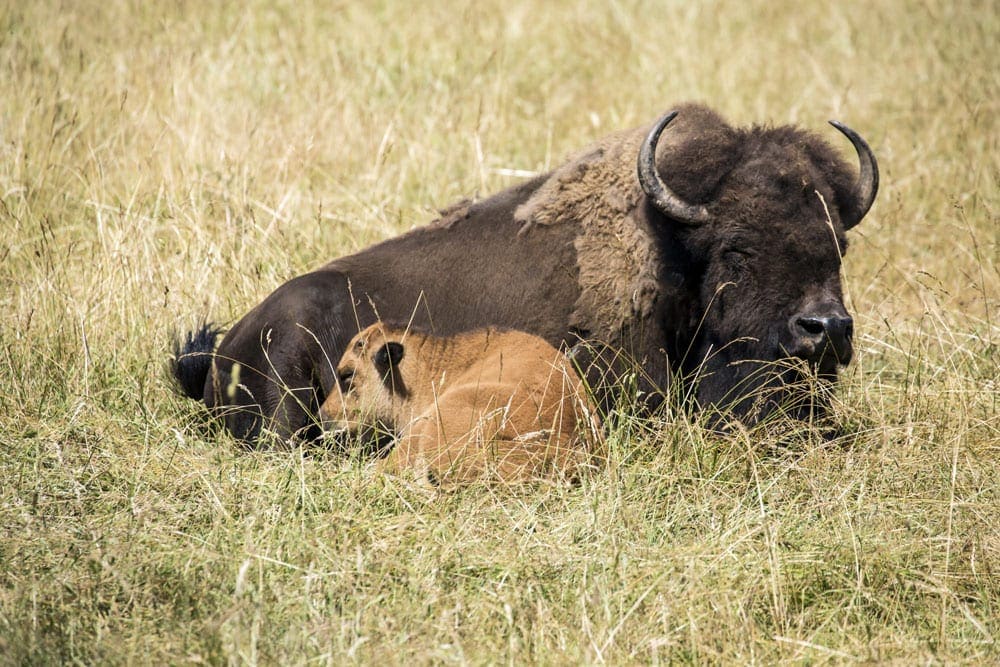 Discover over 40 species of native Northwest animals at the Northwest Trek Wildlife Park! Situated on over 400 acres of land, this wild animal park offers families a special Wild Drive opportunity. There, you'll be able to tour its expansive free-roaming area from the comfort of your own vehicle (just be sure to secure a timed ticket!). Encounter everything from bison, elk, and moose to bears, otters, and wolves here. Not only is it a wonderful way to introduce children to animals in their own backyard; you'll also have a fantastic time doing it! Northwest Trek Wildlife Park also offers a Discovery Tram Tour, a unique way to explore stunning meadows or forests alongside a guide. Watch herds of Roosevelt elk, moose, bighorn sheep, caribou, and more during your 40-minute narrated tour! Finally, everything here is included with the price of admission (a great perk for large families!).
Other Experiences in the Park
Northwest Trek Wildlife Park has plenty more opportunities to hang out with wildlife! To explore its beautiful landscapes via foot, consider taking a more specialized Animal Walking Tour. A Keeper's Adventure Tour combines these two experiences on land and foot, definitely more ideal for active older kids. Whether toddlers or teens, however, all ages will love the chance to run about and play at the dynamic Kids' Trek Playground, featuring jumping bridges, rope climbing, and more!
Bearizona Wildlife Park
Williams, Arizona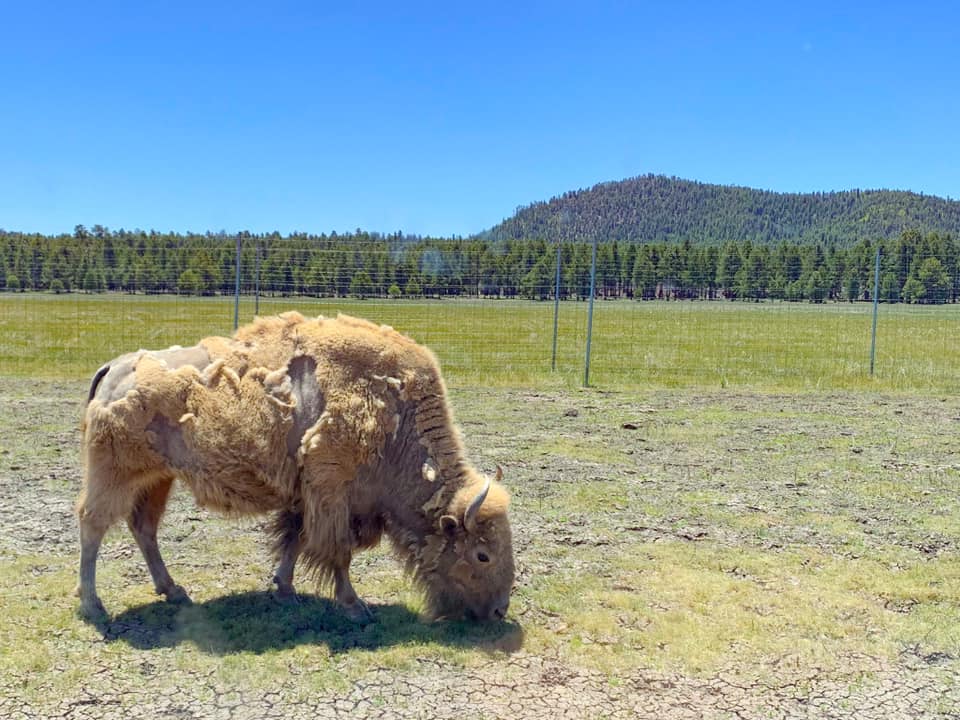 Make Bearizona Wildlife Park your next family-friendly animal adventure! Encompassing a gorgeous property within Arizona's Ponderosa Pine Forest, visitors can explore 160 acres of lush habitats belonging to North American animals. You can even do it directly from your own car! Drive through the Arizona wilderness at your own pace. During this 3-mile-drive, you can see black bears, white wolves, and more unique animals along the way! Deer, bison, and caribou are also often spotted, alongside the occasional hunting jaguar! Feeling ambitious? You can climb aboard the Wild Ride Bus Tour, available four times a day on a first-come, first-serve basis. Whether you choose to venture solo or with a guide, kids will love Bearizona for its playful inhabitants, always ready to put on a smile on your face. Finally, be sure to stop by the gift shop after to purchase a memento to remember your visit!
Other Experiences in the Park
Bearizona Wildlife Park also provides families with additional opportunities to immerse themselves in nature within the boundaries of this wild animal park. Take a walking tour to venture off-the-beaten-path and spot even more animals! Then, head to the Barnyard Petting Zoo, and little ones can feed favorite animals! If you'd prefer to come face-to-face with hawks, eagles, and other awe-inspiring birds, Bearizona Wildlife Park also offers seasonal birds of prey shows for kids of all ages!
Wildlife Safari
Winston, Oregon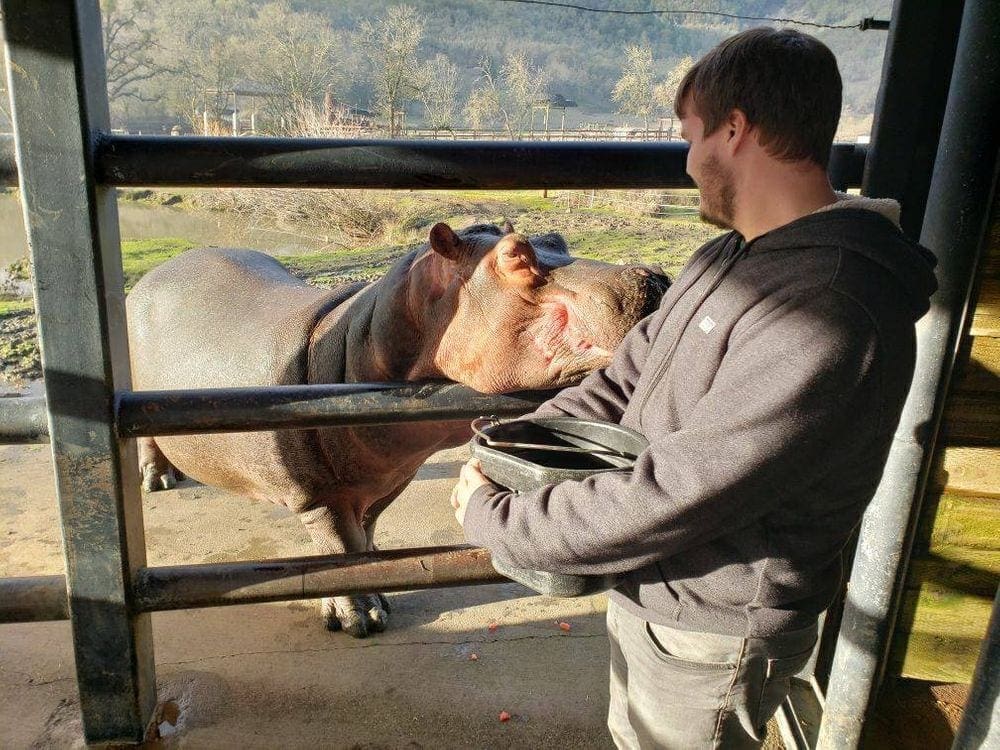 Open daily, the Wildlife Safari is a non-profit organization committed to conservation, education, and animals in wide-open spaces. Featuring over 600 animals, it is also the only drive-through animal park in Oregon. Located in southern Oregon (just under three hours from Portland), your kids will adore this opportunity to see some of their favorite animals. Explore regions dedicated to Africa and North America. Animals are able to roam the 600-acre park, while your family cruises the easy-to-follow paths. While exploring the dedicated African region, search for cheetahs, ostrich, Watusi cattle, lions, zebras, and more captivating creatures. Then, in the North American-inspired area, keep an eye out for bison, elks, and bears! Kids will adore spotting their favorite creatures from the comfort of your vehicle. While searching for animals, engage them in conversations about these special creatures and the importance of the park's conservation efforts.
Oregon. Home to some of America's most celebrated Pinot Noir
Other Experiences in the Park
While visiting this wild animal park, you can also learn about the on-site cheetah breeding facility and get up close and personal with some of the locals. For an additional fee, feed red pandas, encounter hippos, and feed giraffes, or engage in other animal encounters. After driving around the property, treat kids to a village train tour, starting at on-site the train station (available in spring and summer months only). Then, be sure to pack a few quarters so kids can feed the koi fish too! Afterward, head to the Wells Fargo Australian Walkabout. Here, you can meander an aviary in search of the resident kookaburra. Finally, there is a petting zoo, on-site cafe, and gift shop available.
Thank You to Our Community!
No matter where you choose to visit in the United States, we know many families love adding animal adventures to their itineraries. No matter what you're looking for, from caravan to walking tours, you are sure to find the perfect match among these West Coast Safaris and Animal Parks for families!
As always, this article featuring 6 Exciting West Coast Safaris and Animal Parks in for Families would not have been as helpful, informed, or family-friendly without the contributions and input from the amazing members of our Facebook group, Families Who Love To Travel! For more travel recommendations on wild safari parks and other types of animal encounters, join us on Facebook at Families Who Love To Travel. It's a community of dynamic families who love to adventure and explore through travel. Plus, follow us on Instagram (@families.love.travel) to connect with other families who love the unique experiences travel has to offer – and to get sneak peeks of upcoming articles!
*Due to the COVID-19 pandemic, some of the locations in this article featuring the best West Coast safaris for families may be temporarily closed or may have reduced services. Please ensure availability before making your decision.
*This post may contain affiliate links that may earn us a small commission, at no additional cost to you. Affiliate links in no way inform the hotels, sights, products, or other recommendations included in our articles. All opinions and recommendations expressed here are compiled from submissions submitted by the generous members of our Families Who Love To Travel community.
READ NEXT:
6 Best East Coast Safaris for Families (Recommended by Real Parents!)
Best Zoos in the Midwest For Families
7 Best U.S. Aquariums To Visit With Kids
Travel Gifts For Kids To Get Them Excited For Your Next Family Vacation!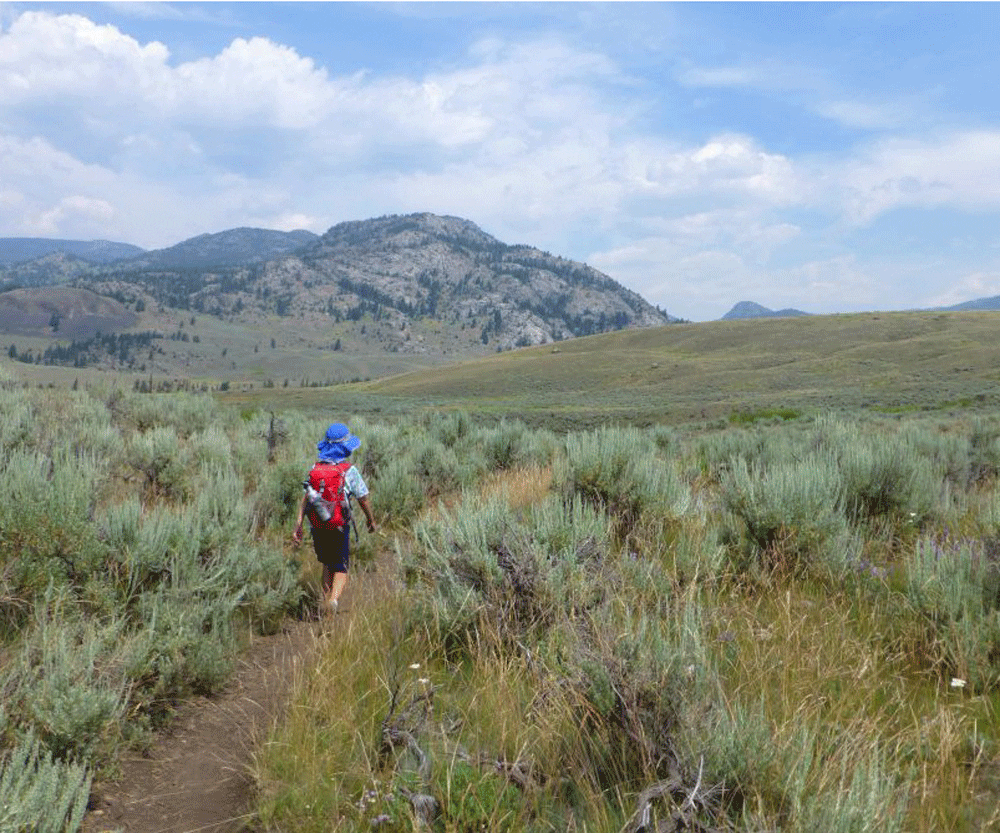 Everyone knows that Yellowstone National Park makes for a classic family vacation. Strolling the boardwalks...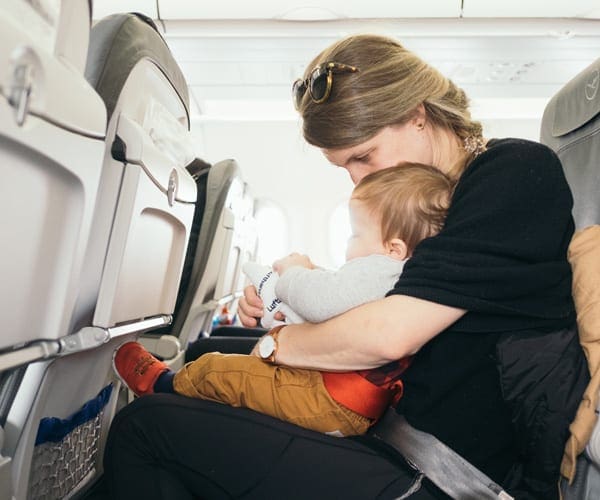 Families Who Love To Travel contributor Meghan Oaks provides her 10 best tips for your...