If you're looking for the perfect travel gift for your mom this Christmas, this article is for you! Whether you're shopping for something special or just want to show your appreciation, we've got you covered with our list of the best gifts that will make Mom smile. From weekend getaways to more extended vacations, these thoughtful gifts will help her make more memories with her favorite travel crew. And if you're still unsure what to get her, don't worry – we've also included a few gift ideas to inspire you! From pampering spa packages and sweet treats to thoughtful keepsakes and personalized gifts, find out what makes these gifts unique and how they can show your mom how much she means to you. Keep reading to find out the Best Travel Gifts For Mom This Christmas!
Best Travel Gifts for Moms Who Want to Indulge in a Luxury Spa Day
If you don't know what to get the jet-setting mom in your life, the gift of relaxation may do the trick! Here are some of the best travel gifts for moms who love spas!
A Gift Certificate From a Local Spa
If you're looking for a gift to help your mom relax and rejuvenate, look no further than a spa gift certificate from her local spa. Whether she enjoys traditional spa treatments like massages and facials or prefers more unique services like acupuncture or energy work, she will appreciate the chance to escape the daily grind and treat herself to some pampering.
To make the experience even more special, consider pairing the gift certificate with a handwritten note expressing your love and appreciation. And if you're really looking to spoil Mom, add on a few extra treats like a manicure or pedicure. Whatever you do, she's sure to appreciate the thoughtfulness of your gesture – and the opportunity to relax and recharge.
RELATED: 9 Best Moms' Spa Getaways Near DC
A Personal At-Home Sauna
When mom can't reach the spa, a personal, at-home sauna is the answer! Saunas generally have a lot of health benefits, from promoting better sleep to relieving stress, increasing blood circulation, and decreasing inflammation in the body. Additionally, these handy at-home saunas allow moms to relax and unwind without leaving the house, making them convenient for busy parents. Amazon sells multiple options that feature a portable chair, steam pot, and remote control so moms can control the temperature. Plus, even if you don't have a lot of space, you can easily fold up and store these types of at-home saunas anytime you need to put them away.
The LTCCDSS Steam Sauna Tent is available on Amazon, starting at $198. Buy now.
The Steupoek Store Portable Sauna is available on Amazon, starting at $169.99. Buy now.
The TOREAD Full Size Sauna is available on Amazon, starting at $209.99. Buy now.
Book a Stay at a Local Spa Resort
Show Mom how much you appreciate her by gifting her a stay at a local spa resort! She can enjoy all the amenities the resort offers, like a heated pool, sauna, and massage treatments. Remember to arrange transportation to and from the spa, so Mom doesn't have to worry about driving. You can also send her off with a spa gift bag – be sure to pack all of her favorite robes and slippers!
READ NEXT: Best Hotels For A Moms' Weekend Getaway In The Midwest
Our Top Picks Hotels for a Spa Weekend Getaway for Moms this Christmas
From coast to coast, there are a variety of fantastic hotels for a spa weekend for Mom! Pamper her with a trip to one of these amazing hotels, and she will come home happy and refreshed. Here are just a few of our top picks!
RELATED: 15 Best Hotels for a Romantic, Kid-Free Getaway in the Northeast
Give Mom a Weekend Getaway with the Family
Spending the holidays together is a wonderful way to bond, enjoy various holiday traditions, and show Mom how much you love her. If you want to book a vacation for the whole family, maybe you can make the trip a bit more personal by planning activities Mom likes to do, whether it's shopping or skiing. Whether you want to spend a white Christmas with your family somewhere with snow or to travel to an international budget-friendly location for the holidays, there are lots of options Mom will love. Also, make sure to book a comfortable and convenient hotel stay so she can relax at the end of the day!
Fun Resorts on the East Coast for a Family Weekend Getaway
Whether you're looking for a luxurious resort with all the bells and whistles or a more intimate hotel with a more personal touch, there's sure to be a perfect fit for you on the East Coast. Here are some great options!
Nemacolin Resort is a resort and spa in Farmington, Pennsylvania, that offers a range of spa services, including massages, facials, and body treatments, as well as fine dining, outdoor activities, and access to a private art collection. Learn more about why we love Nemacolin by reading about Why Your Family Will Love A Stay At Nemacolin Resort in Pennsylvania.
The Breakers, Palm Beach, is perfect for a family vacation! This oceanfront resort in Palm Beach, Florida, offers a luxurious spa, fitness center, outdoor pool, fine dining, golf, and beach access.
Fun Resorts on the West Coast for a Family Weekend Getaway
Between the sun, the sand, and the surf, there's nothing quite like a West Coast vacation! But with so many excellent resorts, it can be tough to decide where to stay. To help you, we've rounded up the best resorts on the West Coast for a family weekend getaway!
Four Seasons Resort The Biltmore Santa Barbara has everything you need for a relaxing and fun-filled weekend, including a luxurious spa, two outdoor pools, and world-class dining. There are also plenty of activities for kids and adults to enjoy, such as exploring the nearby Santa Barbara Zoo or spending a day at one of the many beautiful beaches in the area.
The Ritz-Carlton Bacara, Santa Barbara, is a coastal spa resort with various spa services, including massages, facials, body treatments, oceanfront views, gourmet dining, and access to nearby beaches.
Fun Resorts in the Midwest for a Family Weekend Getaway
The Midwest is a great place to take a family vacation this Christmas. Many different types of resorts cater to families with children of all ages, from indoor pools to on-site spas. Here are our top picks for the Midwest!
The Lodge at Geneva-on-the-Lake, Ohio, offers spa treatments, relaxation rooms, an indoor and outdoor pool, and yoga classes. The resort also features a wine bar, restaurant, and access to the lakefront and nearby wineries.
Ludlow's Island Resort is a family-friendly Minnesota resort. Nestled on the shores of Lake Vermillion in northern Minnesota, families can escape to their own private island at this resort. Parents will love the Woodlands Spa with Finnish saunas, the racquetball court, and the on-site dining options.
Check rates through the Families Love Travel booking site for extra savings!
RELATED: 13 Best Summer Resorts in Minnesota for Families
Plan a Tropical Vacation or a Trip to Europe for Mom and Her Favorite Travel Crew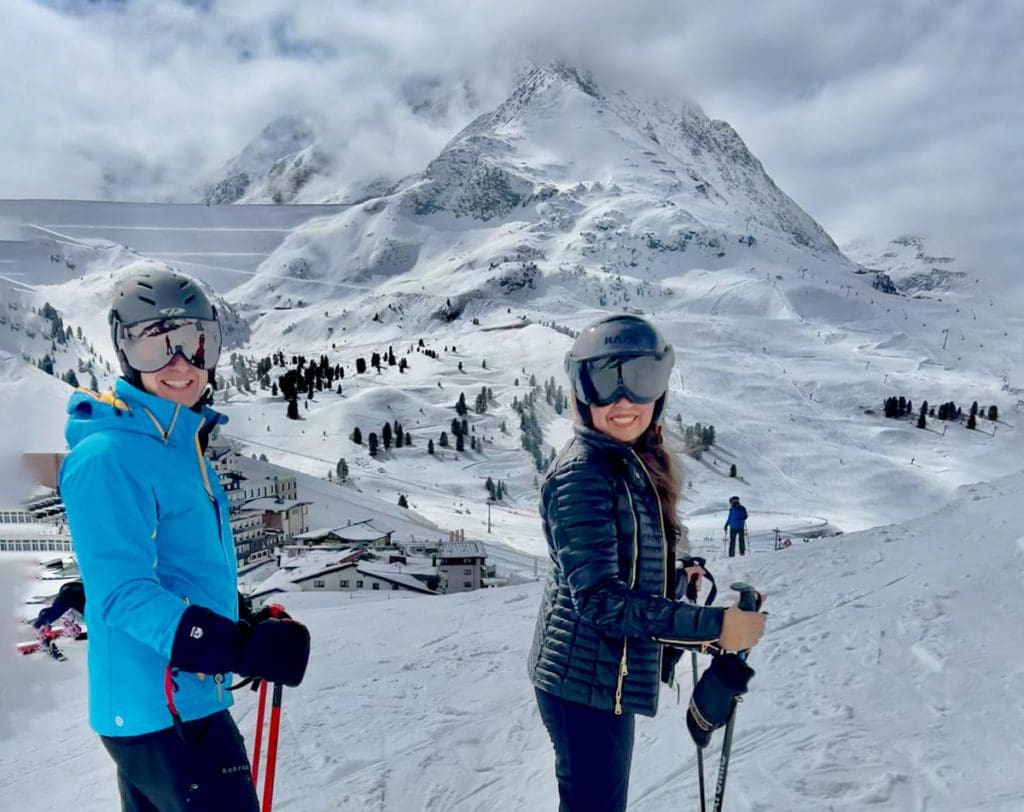 This Christmas, if you're looking for the best travel gifts for mom from her husband, a tropical vacation or a trip to Europe would be a wonderful choice! Moms who dream of warm sandy beaches, lush palm trees, and turquoise waters will love a tropical vacation somewhere like the Caribbean, from Turks and Caicos to Aruba. Or, you could also treat her to a more luxurious vacation in Bali or the Maldives!
Moms who prefer cultural experiences can also visit Italy, Portugal, or France. Wander through the ancient ruins of Rome or admire the stunning landscapes and castles in Sintra, Cascais, and Lagos in Portugal. Of course, don't forget France – the epitome of sophistication! Stroll the picturesque streets of Paris to admire the Eiffel Tower or savor world-class wines from the Bordeaux or Champagne region.
READ NEXT: A Guide To The Best All-Inclusive Family Resorts In Europe For An Unforgettable Vacation
Fantastic Gift Ideas for Busy Travel Moms Who Have Everything
If you can't or don't want to go far for Christmas, these are great options to show Mom how much you appreciate her this upcoming holiday season. From unique chocolates to a fancy dinner, check out these travel gifts for Christmas for the mom who has everything. They make for great gifts for Mom from her husband!
RELATED: 14 Best Moms' Getaways / Girls' Trip Ideas In The U.S
A House Deep Cleaning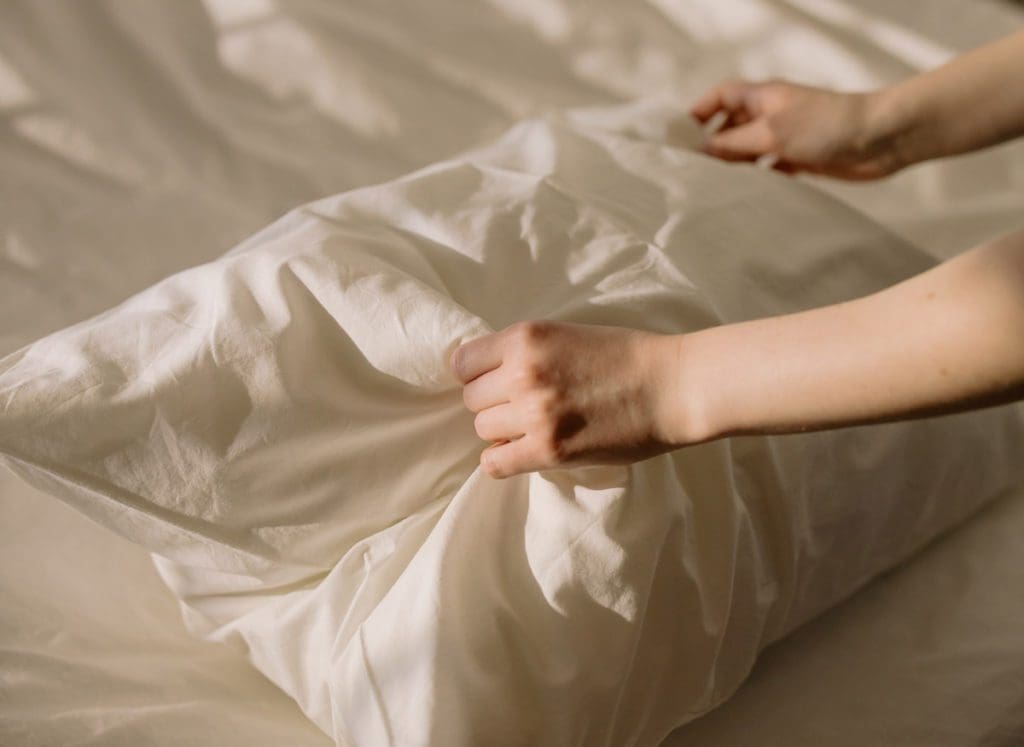 A clean home is one of the best gifts for travel moms this Christmas. Hiring a professional cleaning service to do a deep cleaning of your entire house is a great way to show your busy travel mom how much you care. Not only will she be able to relax and enjoy her special day, but she'll also have the peace of mind knowing that her home is sparkling clean. Professional cleaners also have the equipment and supplies needed to do a thorough job, so you don't have to worry about buying or renting cleaning products. ​​Many companies even offer discounts for first-time customers or referrals from existing customers.
A Nanny or a Chef for the Day
Another way to show Mom you care this Christmas is by hiring a nanny or a chef. Alongside cleaning, cooking and caretaking are two heavy physical/emotional responsibilities that mothers tend to take on. Hiring a nanny to watch the kids for a day or for a special night out allows them to take a much-needed break and enjoy some time to themselves.
Alternatively, if mom is a foodie, you could also consider hiring a chef to prepare one of her favorite meals. Whether it's for a family brunch or dinner, sharing the meal together at home will make for an intimate experience.
Best Christmas Gifts for Coffee-Loving Travel Moms
There's no better way to show Mom how much you love her than with a gift celebrating her favorite things. If she's a coffee lover, we've got the perfect gift ideas to make her smile this Christmas. From coffee mugs and tumblers to gourmet coffee beans and brewing accessories, look at our top picks for the best Christmas gifts for coffee lovers. Keep reading for options on the best gifts for mom from her husband!
Firstly, a coffee subscription will make Mom smile! Sign her up for a coffee subscription service that delivers high-quality, freshly roasted coffee to her doorstep regularly. Some popular options include Blue Bottle Coffee, Trade Coffee, and Atlas Coffee Club.
Or consider one of these exciting gift ideas for travel moms who love coffee!
A French press or pour-over coffee maker is an excellent gift for a coffee-loving mom (assuming she doesn't already have one! It'll help her brew the perfect cup of coffee at home to get her excited about the day ahead!
Moms who like their coffee a bit stronger may also appreciate a Nespresso Coffee Machine. It includes single and double-serve settings and also a milk frother! For something a bit more affordable, you could also buy a manual espresso machine.
Coffee mugs can also be a fantastic gift. Find a unique and personalized coffee mug that suits her personality, or opt for a high-quality travel mug for coffee on the go.
Coffee beans, especially high-quality, specialty coffee beans from a local roaster or a specialty coffee shop, are another fantastic gift for Christmas.
Coffee-related accessories, such as a milk frother, a coffee grinder, or a coffee scoop and tamper set, are also wonderful options.
Best Christmas Gifts for Travel Moms Who Love to Cook
It's no secret that many mothers love to cook. If Mom is one of them, then you know how important it is to her to be able to create delicious meals for her family – or just for fun! This Christmas, give her a gift that will make her cooking even more enjoyable and allow her to learn new skills.
Here are some fun travel gift ideas for moms who like to cook this Christmas!
A new set of cookware. If your mom uses hand-me-down pots and pans, treat her to a new set this Christmas. She'll appreciate the upgrade, and it will make cooking extra special.
A spice rack or herb garden. Does your mom love to experiment with different flavors when she cooks? If so, help her with an updated spice rack (think, new international-inspired spices!) or herb garden. With these tools, she can add even more flavor to her dishes.
Gourmet ingredients. If your mom loves to cook, she'll be thrilled to receive some specialty ingredients like truffle oil, aged balsamic vinegar, or artisanal cheeses. Go to an international market to find new, fun things for her to cool with. Even better, bring her with you and let her choose!
A subscription to a food magazine. If your mom loves to cook, chances are she also loves reading about food. Give her a subscription to a food magazine like Bon Appetit or Food & Wine so she can stay up-to-date on all the latest trends in the culinary world.
A cooking class voucher. Is your mom always looking for new recipes to try? Why not sign her up for a cooking class? This way, she can learn how to make new dishes that she can share with the family. Make it even more fun by finding a local family or a mommy-and-me class!
Best Christmas Gifts for Moms Who Love to Read
If your mom is a bookworm, she would love to receive travel or book-themed gifts this Christmas. Here are some great ideas!
A Kindle or another eReader. If your mom loves to read but doesn't have the time to visit the library or bookstore regularly, then a Kindle or other kind of eReader would be the perfect gift. Plus, with an eReader, she won't have to worry about lugging around a heavy suitcase full of books when she travels. The Amazon Kindle is available on Amazon, starting at $139.99. Buy now.
A Personalized Bookmark. If you're looking for the best travel gifts for Christmas, look no further than a personalized bookmark. This unique and thoughtful gift will undoubtedly make your mom smile, especially when she's reading her favorite book on the beach! Simply choose a bookmark featuring her favorite destination, activity, or quote, and add a personal touch with your message or photo. A Personalized Bookmark from Simplicity Minimalist is available on Etsy, starting at $9.99. Buy now.
A Subscription To Audible. If your mom loves audiobooks, a subscription to Audible is the perfect gift for her. With an Audible subscription, she'll have access to thousands of audiobooks that she can listen to anytime, anywhere. Plus, if she's an Amazon Prime member, she'll get even more benefits, like free shipping on physical audiobooks and exclusive discounts. An Audible Subscription is available from Audible, starting at $7.95 monthly. Buy now.
Best Christmas Gifts for Wine-Loving Travel Moms
Is Mom the type who loves to relax with a glass of wine at the end of a long day? If so, then you may be wondering what the best Christmas gifts for wine-loving moms are. Check out these best gifts for mom from her husband!
Consider these gift options for moms who love wine!
A bottle of wine is an obvious choice. If your mom enjoys red wine, consider gifting her a bottle of Pinot Noir or Cabernet Sauvignon. A bottle of Chardonnay or Sauvignon Blanc would be perfect for white wine lovers. And if your mom enjoys both red and white wines, why not get her a mixed set? Excite her even more with wine from her favorite travel destinations like Italy, California, or New Zealand. Be sure to pair it with a stemless glass!
A set of cheese knives is a must-have for any serious cheese aficionado. With these handy tools, your mom can easily slice and serve her favorite cheeses with ease, perfect for pairing with a glass of wine! Honor her love for travel by choosing cheeses or wines from her favorite travel destinations or somewhere you're visiting soon.
A subscription to a wine club is the ultimate gift for the mom who loves to try new wines. With a subscription, she'll receive hand-selected bottles of wine each month, plus access to exclusive members-only events and discounts on future purchases.
A set of personalized wine labels, featuring her name or a special message, would be the perfect gift for Christmas. She can label her wine bottles with these labels with whatever she likes. She can use them to keep track of her favorite wines or to create a special collection for entertaining guests.
Best Christmas Gifts for Travel Moms Who Love to Shop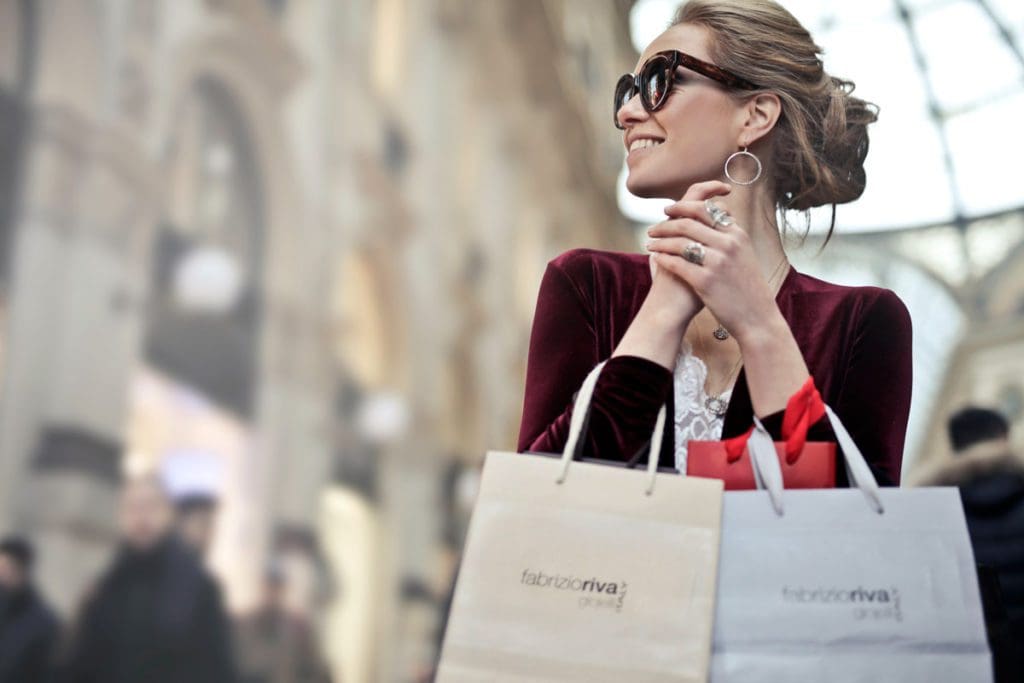 For the mom who likes to shop, we recommend a gift card to her favorite store. Whether she loves fashion, home decor, or anything in between, she'll be able to find something she loves with a gift card in hand. If you want to go the extra mile, pair the gift card with a new handbag or piece of jewelry that she can use on her next shopping spree. You could also arrange a shopping spree for your family to take together. Whether it's hitting up the local boutiques or going on a big shopping spree at the mall, it'll be extra special if you do it with one another!
If you're looking for the best gifts for mom from her husband, consider investing in jewelry (or a gift card) from Tiffany, Cartier, or Zales.
Best Christmas Gifts for Travel Moms Who Love the Outdoors
If your mom loves spending time outdoors, then she'll appreciate a gift that allows her to enjoy the fresh air and sunshine. Here are some great ideas for outdoor or travel gifts that will make her smile this Christmas!
A new set of golf clubs or a golf lesson package would be perfect for the mom who loves to hit the links. Golf is a great way for her to stay active and enjoy the fresh air, and with a new set of clubs, she'll be able to fine-tune her game. If you're not sure which type of clubs to get, consult with a professional at the golf shop. They'll be able to help you select the perfect set for your mom's playing style.
Consider a new set of gardening tools for moms who like to garden. Whether she enjoys working in her flower beds or has a passion for vegetables, she'll appreciate having a fresh set of high-quality tools to help her get the job done. Plus, with a new set of tools, she can try out some new gardening techniques and maybe even start a new project.
For adventurous outdoor moms, consider a gift that keeps them outside and having fun all day long. Whether it's an inflatable kayak, stand-up paddleboard, canoe, or new ski gear, there are many options to keep outdoorsy moms excited to open their gifts this Christmas.
Best Christmas Gifts for Travel Moms Who Love Art, Music, and Theater
Plenty of great gift ideas exist for moms who love art and theater. Here are just a few travel gifts that will put a smile on her face this Christmas. They're also some of the best gifts for mom from her husband!
Try one of these gifts for moms who love theater or music!
There's no better way to show Mom how much you care than by getting her a ticket to her favorite play, musical, or concert. Whether she loves the classics or contemporary hits, what could be more special than spending quality time together while enjoying some of the best live entertainment?
Give the gift of artistic enrichment this Christmas with a subscription to her favorite magazine or online arts and culture publication. Whether she loves art, music, theater, or all of the above, there's a publication out there that will feed her passion and help her stay up-to-date on the latest happenings, from ARTnews to Rolling Stone or The New Yorker.
Try one of these gifts for moms who love art!
A beautiful piece of art is also a wonderful Christmas gift, from stunning paintings to unique sculptures. Unsure of what kind of art to get your mom? Consider hiring an artist to create a custom piece just for her or art made by you. Or, have your kids create something together that is extra special for her – and a true original!
Is your mom an artist at heart? From Michael's to Blick Art Supply, a gift certificate to her favorite art supply store or online retailer is the perfect Christmas gift! Whether she's a painter, musician, or actress, she'll appreciate being able to buy whatever she needs to pursue her passion. Plus, it's a thoughtful way to show that you support her creativity.
A set of tickets to a local art gallery or museum is the perfect way to show your mom how much you appreciate her interests. Treat her to a day of culture and beauty, and let her choose which art she wants to see.
Best Christmas Gifts for Moms Who Love Fitness
Get a mom who lives fitness a gift she'll love this year for Christmas, whether she wants to work out at home or track her workouts at the gym. Keep reading for more of the best travel gifts for mom this Christmas!
Treadmill or Peloton Bike
Let mom exercise at home with a treadmill or Peloton bike! Depending on which workout she prefers, these are great gifts for moms who want to stay in shape but have busy schedules and can't hit the gym. For those who prefer walking, running, or jogging, an at-home treadmill lets you get your steps in from the comfort of your home with a quiet motor and easy storage (just fold it and put it away!) Meanwhile, moms who work from home may benefit from a walking pad that's sleek and slips conveniently under your desk. That way, you can work and work out at the same time!
Or, if you really want to splurge on mom for Christmas this year, invest in a Peloton Bike. With a separate membership, she'll be able to access thousands of classes across 10+ disciplines — from yoga to meditation and more.
The Sperax Walking Pad is available from Amazon, starting at $199.99. Buy now.
The OMA Treadmill for Home is available on Amazon, starting at $399.99. Buy now.
The Peloton Indoor Exercise Bike is available on Amazon, starting at $2,495. Buy now.
Oculus Quest 2
An Oculus Quest 2 is undoubtedly one of the best travel gifts for mom this Christmas! This Virtual Reality Headset is perfect for moms on the go, especially those who want to stay fit. With its fast processor, high-resolution display, and advanced hardware, the Oculus lets moms access a variety of entertainment and apps, including games, music, and special fitness content. Combine your love for traveling and working out with the popular app Supernatural, which offers immersive workouts with real coaches. Moms will love the stunning, travel-inspired backdrops! Even if you're not particularly tech-oriented, the Oculus Quest is easy to use. Just set it up with a free smartphone app and jump right in.
The Oculus Quest 2 is available on Amazon, starting at $338. Buy now.
Apple Watch
Technie moms who love keeping up with the latest updates will love receiving an Apple Watch this Christmas! With the new Apple Watch SE, moms can monitor their fitness, track their health, and stay connected all in one place. Fitness moms appreciate the counting steps feature, and Apple Watches can also track sleep, play music, and display the weather. Or, moms can take calls, type text messages, and more, since the watch works with Apple devices. This newest generation of Apple Watches has Crash Detection features, too, and it's a lot faster. Plus, it comes in a range of sizes and colors!
The Apple Watch SE is available on Amazon, starting at $249. Buy now.
Just a Few More Travel-Themed Gifts for Moms Who Love to Travel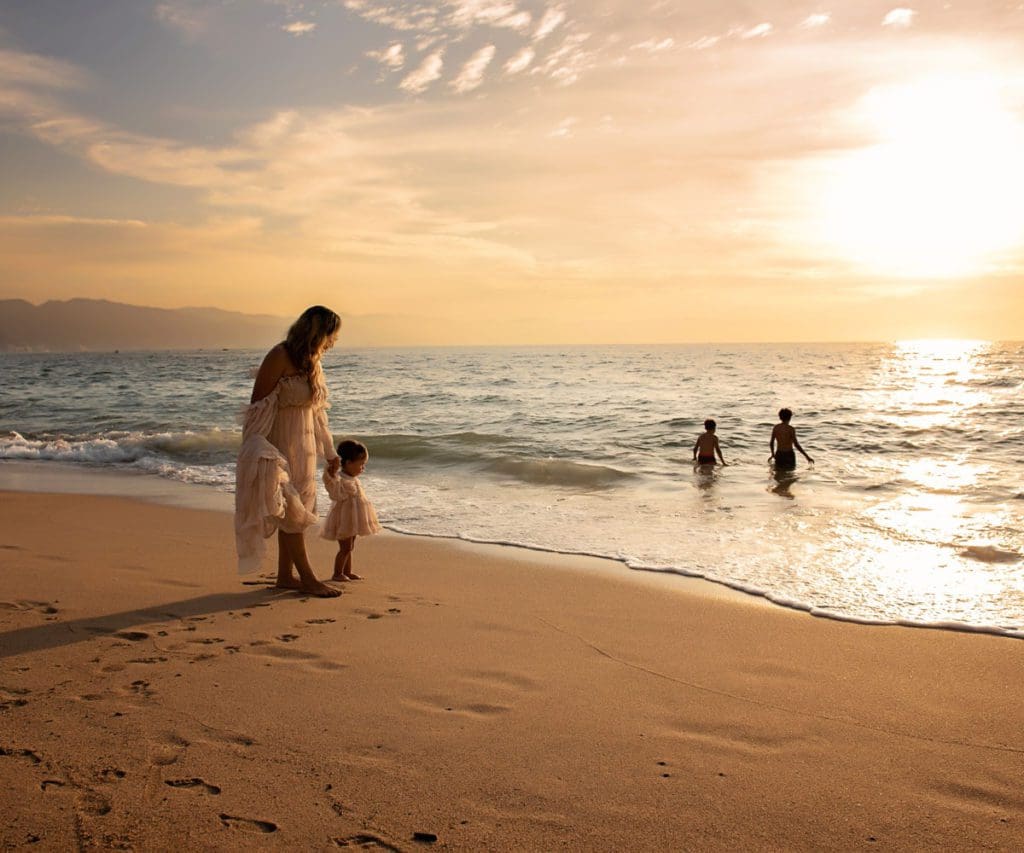 Forget about the socks and slippers this Christmas – if your mom likes to travel, then she'll adore any of these best travel gifts for Christmas! Help her explore the world with a new passport cover and luggage tag set, or make packing a breeze with a set of handy packing cubes. Keep reading to find the perfect present!
READ NEXT: Enjoy Endless Mother-Daughter Fun: 15 Best Places To Travel With Your Mom
A Margarita Machine
Transport mom to a tropical island with her very own frozen margarita machine! Perfect for moms who love to lounge and sip, a frozen margarita machine lets you recreate yummy, resort-quality drinks right at home. Unlike a normal blender, this margarita machine from Margaritaville produces premium shaved ice for a more authentic experience. It also includes 4 pre-programmed drink settings and automatic blend cycles that save moms from doing most of the labor. Plus, you can make two pitchers with it at once, so it's ideal for parties or hosting guests, too!
The Margaritaville Key West Frozen Concoction Maker is available from Amazon, starting at $320. Buy here.
Noise-Canceling Headphones
For moms who are constantly traveling for work or pleasure, a set of noise-canceling headphones would be a great gift this Christmas. She'll appreciate being able to drown out the sound of crying babies on airplanes or chatty seatmates on long car rides. She can even enjoy her favorite audio content on the go, from podcasts to music. And with so many different styles and brands to choose from, you're sure to find a pair that she'll love. We recommend the Bose QuietComfort 45 Bluetooth Wireless Noise Cancelling Headphones, which boast up to three hours of battery life.
The Bose QuietComfort 45 Bluetooth Wireless Noise Cancelling Headphones are available on Amazon, starting at $190. Buy now.
A Camera
Help mom capture memories on your next family vacation by buying her a camera! It's a creative gift, and one the whole family can benefit from. Sony sells a variety of digital cameras that are perfect for beginners who want to point-and-shoot and still get some fantastic HD photos! One popular model is the Sony W800, which comes with a 5x optical zoom lens, reduced blur, and video recording capabilities.
For moms who already have a feel for the camera, consider investing in something pricier, like a DSLR camera. The Canon EOS Rebel T7 has a high-resolution sensor and built-in WiFi capabilities to make capturing photographs easier.
The Sony W800 is available on Amazon, starting at $359. Buy now.
The Canon EOS Rebel T7 is available on Amazon, starting at $479. Buy now.
Travel-Inspired Jewelry
A piece of travel-inspired jewelry is the perfect gift for a globetrotting mother! From necklaces and bracelets to earrings and rings, there are plenty of options to choose from. If your mom loves to visit new places, consider a necklace with a charm representing each of her favorite destinations. Or, if she's always planning her next trip, give her a bracelet with an adjustable world map charm.
For moms who love nature and the outdoors, consider jewelry made with natural materials like shells, wood, or stone. Whatever style your mom prefers, you're sure to find the perfect travel-inspired jewelry gift for her this Christmas.
This Custom Map Bracelet from Brass and Chain is available on Etsy, starting at $30. Buy now.
Luggage
Treat Mom to a new luggage set to encourage her to keep traveling to all her bucket-list destinations! Whether she needs a new backpack or you want to splurge on luxury luggage, there are so many options to outfit her with new travel gear. These are also the best gifts for mom from her husband! Be sure to invest in travel luggage that lasts, is durable, and is stylish so globetrotting moms can take a carefree vacation knowing their belongings are safe and well-organized.
If you need brand recommendations for new luggage pieces, start here:
Away, superior in quality, durability, and customer service. Buy now.
Rimowa is often considered the perfect suitcase (120 years in the making). Buy Now.
Find a variety of sizes, colors, and styles directly from Tumi. Buy Now.
Discover all of the Best Travel Luggage, Carry-Ons, and Backpacks for Kids and Families!
Happy Holidays!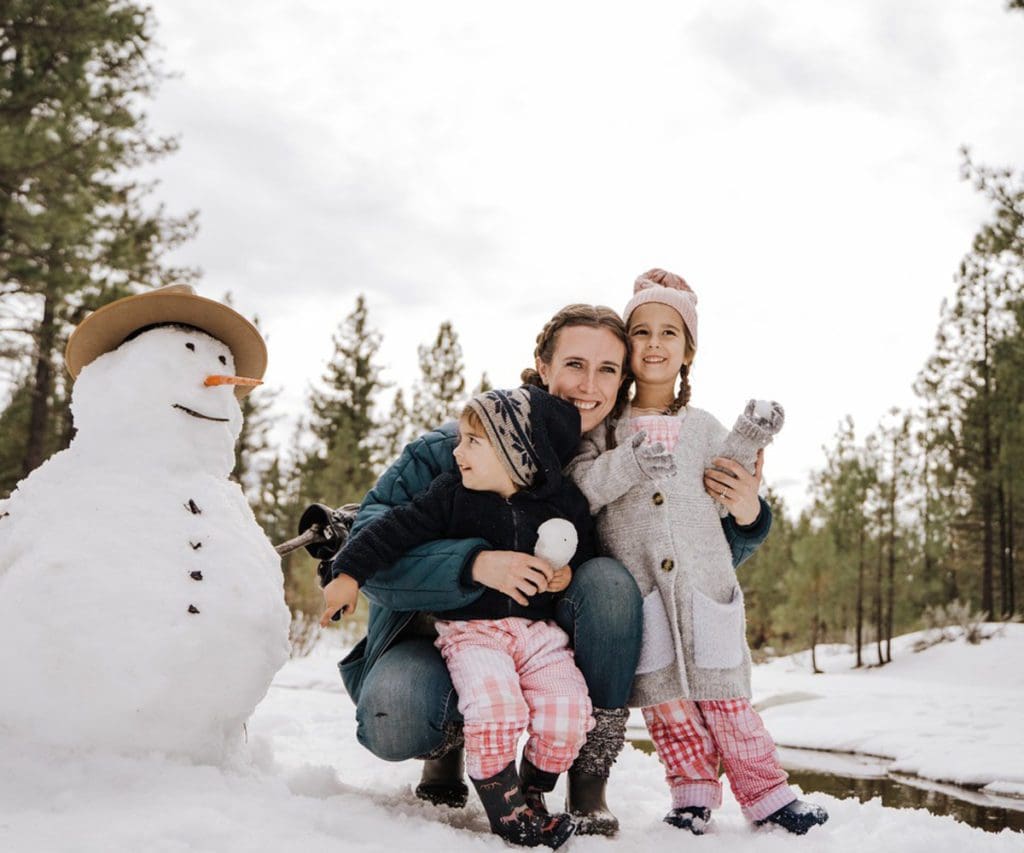 We hope you found this guide to the Best Travel Gifts for Christmas for Mom helpful in finding the perfect gift for your favorite travel-loving mamas! From vacation must-haves to memorable experiences, these gifts will make mom smile and feel appreciated. Enjoy your holiday celebrations!
*This post may contain affiliate links that may earn us a small commission, at no additional cost to you. Affiliate links in no way inform the hotels, sights, products, or other recommendations included in our articles. All opinions and recommendations expressed here are compiled from submissions submitted by the generous members of our Families Who Love To Travel community.
READ MORE: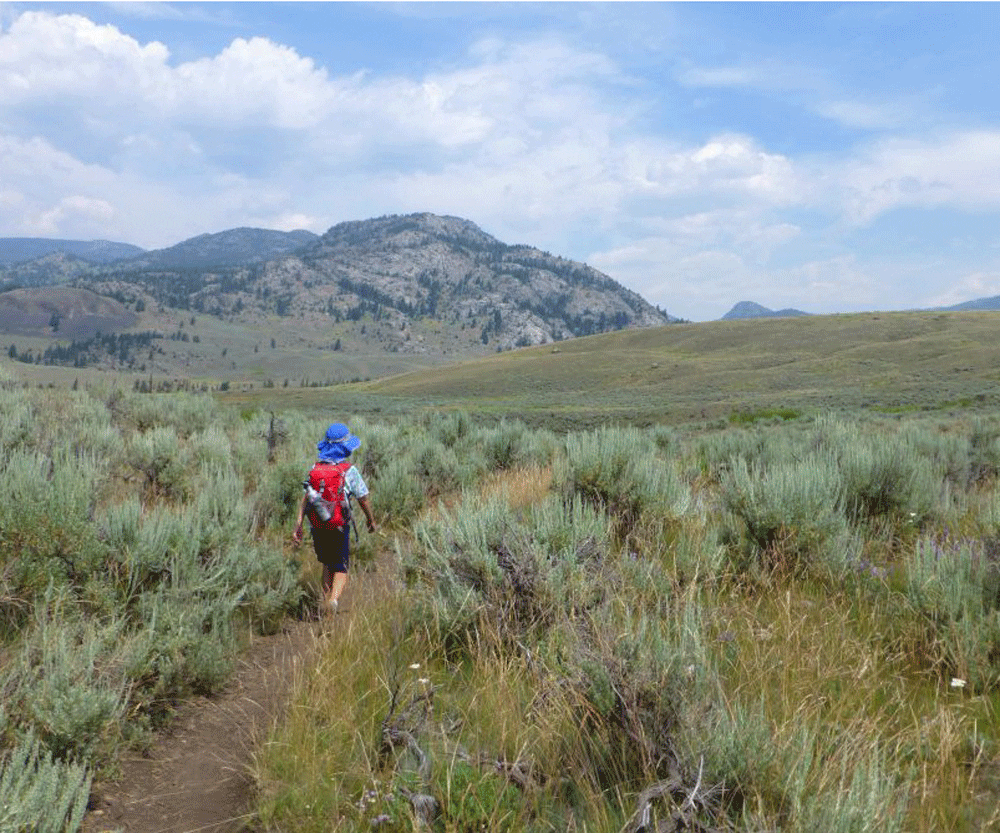 Everyone knows that Yellowstone National Park makes for a classic family vacation. Strolling the boardwalks...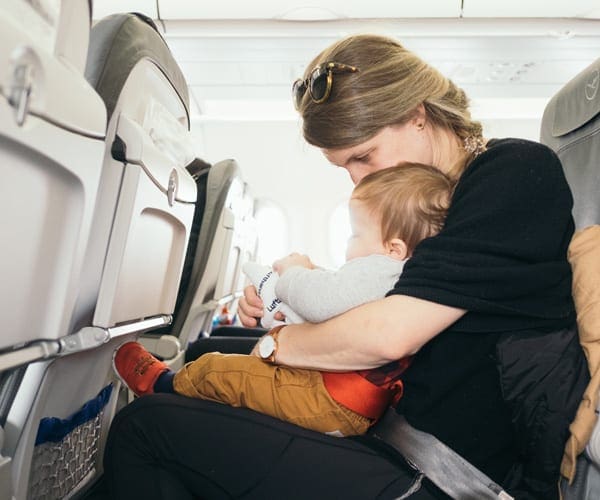 Families Who Love To Travel contributor Meghan Oaks provides her 10 best tips for your...