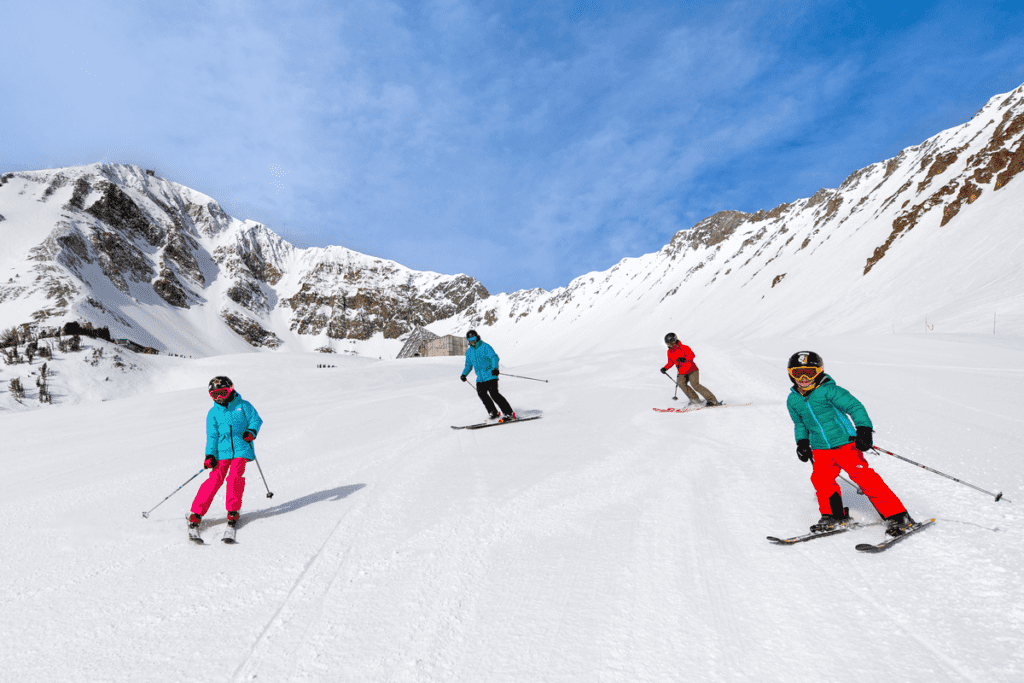 Montana is well-known for its beautiful mountains. And, Big Sky is one of the best places to go skiing in Montana with kids! With its abundance of kid-friendly slopes and activities and breathtaking scenery, this winter wonderland is the perfect destination for a family ski vacation. In fact, Big Sky offers a variety of kid-friendly activities both on- and off-mountain, from sledding and snowshoeing to ice skating and après-ski entertainment. Plus, there are several family-friendly lodges and restaurants, so you can all stay and play together. This article covers everything you need to know about skiing in Big Sky with kids, including where to stay, the best restaurants, and the best ski schools. We've also included things to do off the slopes, so stay tuned to learn more!
How to Reach Big Sky with Kids
Before jumping into this family guide to skiing in Big Sky with kids, let's talk about how to reach Big Sky. There are many ways to reach Big Sky as a family, from car to plane. If you're traveling from a long distance, Big Sky is a 90-minute drive from Bozeman Yellowstone International Airport (BZN). Direct flights from major cities include New York, Los Angeles, Seattle, Denver, Chicago, Minneapolis, Fort Lauderdale, and Dallas. After reaching the airport, most families rent a car and travel to Big Sky this way. However, shuttles are also available to the town center through multiple private transportation companies. Now, let's talk Big Sky skiing with kids!
Transportation within Big Sky for Families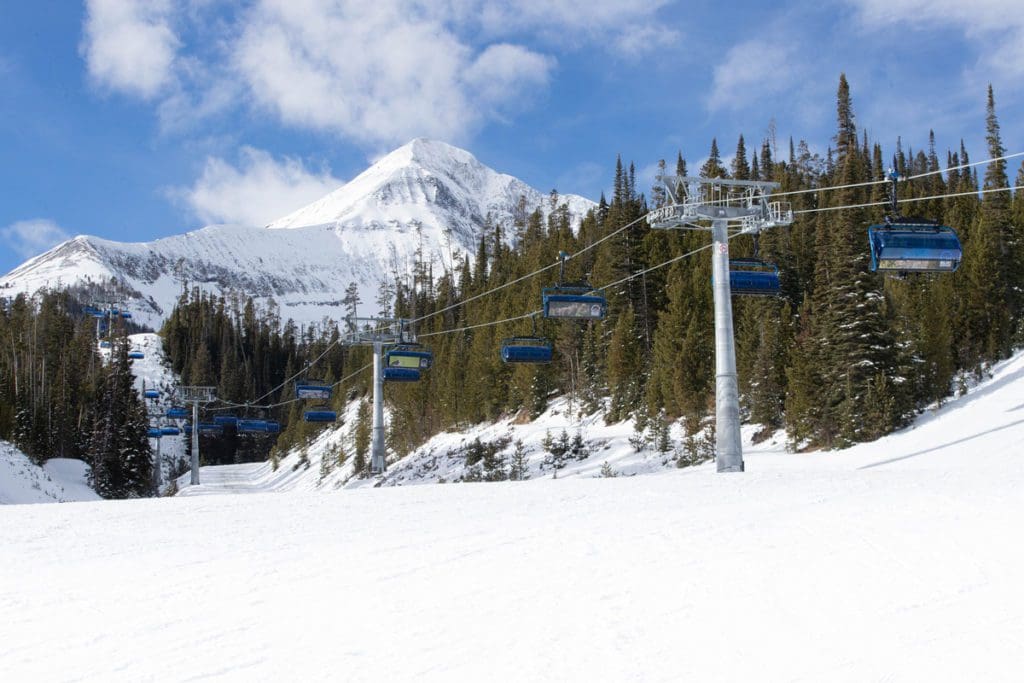 When planning a skiing trip to Big Sky with kids, you'll want to know how to get around in town. There are several transportation options to get around Big Sky, from buses to private shuttles or taxis. Most families rent a car when traveling here since this is the easiest way to get in and around town. However, the free Skyline Bus runs daily in the winter and features the Canyon Mountain Loop. This travels throughout Big Sky with multiple stops, including Gallatin Canyon hotels, the restaurants in Mountain Village, and Madison Base.
There are also various private transportation options to get around town with your family. While it's possible to stay in the village and get around without a car, we highly recommend families rent one anyway, since it'll be easier to reach restaurants or accommodations in the long run.
About the Town
Few places on earth combine the natural beauty, world-class skiing, and family-friendly atmosphere of Big Sky, Montana. No wonder it ranks as one of the best places for skiing in Montana for families! Located in the heart of the Rocky Mountains, Big Sky is a haven for outdoor enthusiasts and skiers of all ages and levels of experience. And, while the skiing here is truly exceptional, it's just one of many reasons to visit this special place. Big Sky showcases an authentic western community with a rich history and culture. It's also home to wonderful restaurants, shopping, and nightlife options. There are plenty of activities to keep everyone in the family busy, both on and off the slopes. Whether you're looking for an action-packed vacation or a relaxing escape, Big Sky is the perfect place for your next family trip!
While it's very family-friendly, you should remember that Big Sky doesn't have a big "ski town" like Aspen, Vail, or Park City. There are three locations families usually stay or spend time: Spanish Peaks, the main Mountain Village, and the smaller Madison Base. We'll get into the specifics of each location later when discussing where to stay in Big Sky with kids!
Skiing in Big Sky with Kids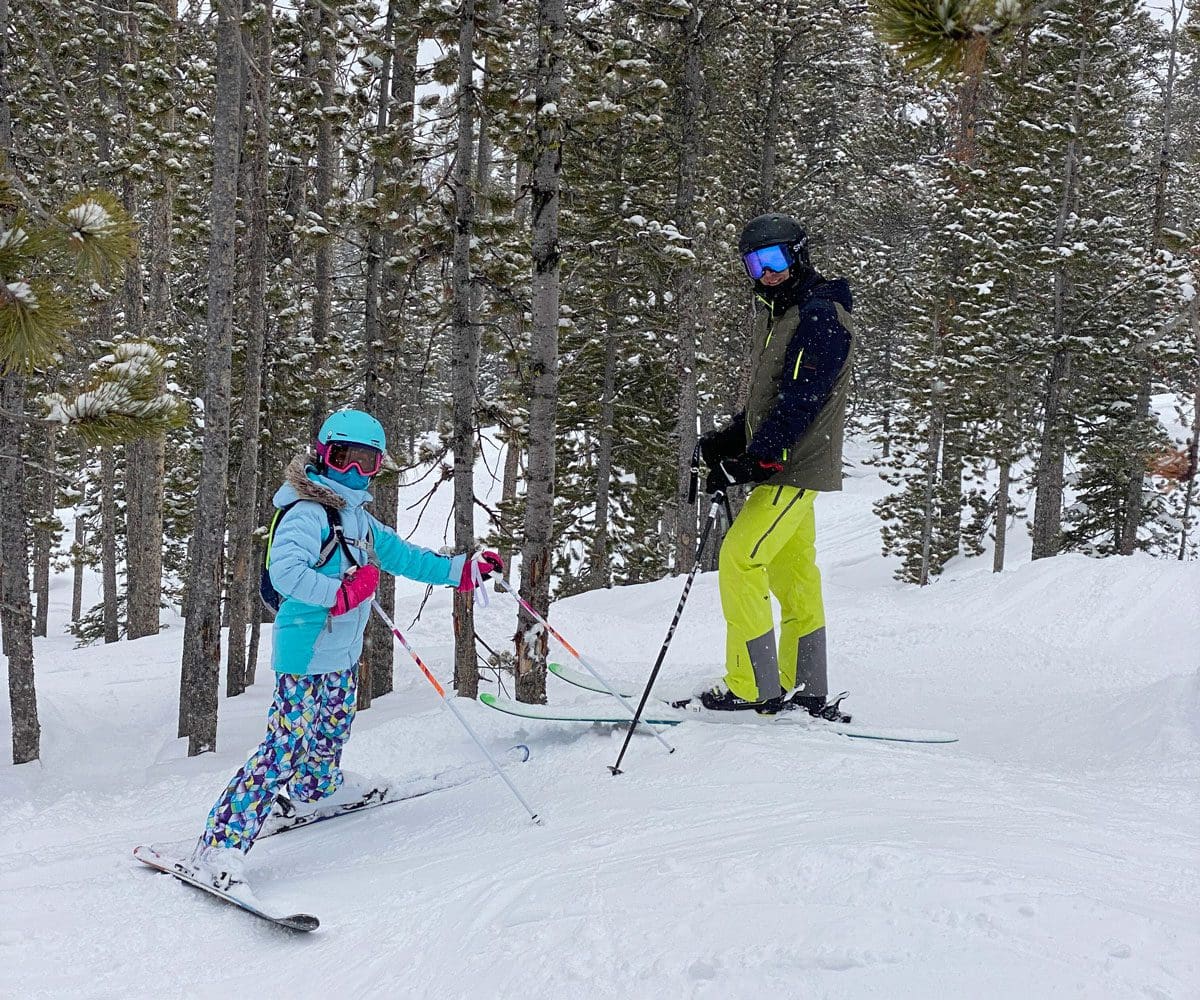 With everything from magic carpets to triple black shoots, Big Sky Resort has something for every skier in your family. Another bonus is that roughly half the terrain is ungroomed; this is one of the best parts of skiing here as a family. There are two main ski areas at Big Sky Resort: Mountain Village and Madison Base. Both have their own unique offerings for skiers of all levels and beginner areas. But which one is best for Big Sky skiing with kids?
Mountain Village
Mountain Village is more modern and stylish. It also features a big base area with magic carpets for kids and a beginner lift. Then, kids can also take the Explorer Lift to more green trails, including Lone Wolf, Lower Mr. K, and Chet's Knob. Or, take the Southern Comfort Lift to another more extensive beginner area.
Madison Base
Madison Base, on the other hand, is a smaller and more relaxed base area. There are fewer crowds here and lots of green runs. The entire bottom left half of the mountain is green trails only. Kids can try the Pony Express Lift or the Derringer Lift, which are usually never crowded and ideal for learning. More advanced skiers can take the Six Shooter Lift and ski down Lazy Jack. There are also a lot of fantastic ungroomed trails and expert skiing off of Six Shooter (ski to Lone Tree Lift), including Headwaters Bowl and the expert Headwaters Lift. Some people choose to ski down to the Madison side from the tram, which has the most extreme skiing (please note: there is only one route from the tram to the Madison side, which only allows 4 skiers every 15 minutes by signing out with ski patrol).
So, which one should your family choose? It depends on what you're looking for in a ski vacation. If you want the best of both worlds, we recommend staying in Mountain Village and spending some time in both base areas. Regardless of which way you go, you'll experience some of the best skiing in Montana for families.
Best Ski Schools in Big Sky for Kids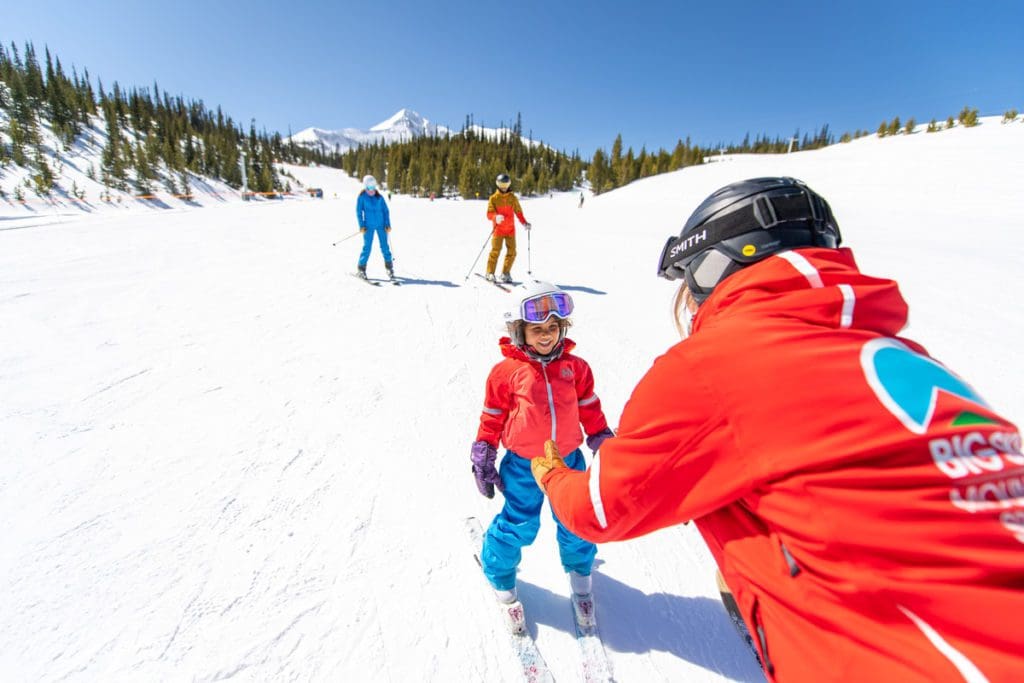 Likely, as you plan your Big Sky skiing trip with kids, you'll want to know about nearby ski schools. In Big Sky, the ski schools are top-notch, and there are plenty of options for beginners and experienced skiers alike. One popular option is the Big Sky Mountain Sports School, which has two locations in Mountain Village and Madison Base.
Mountain Village offers private and group lessons for kids as young as three, with different age groups such as the Skiwees Program (for ages 3-4), the Mad Wolf Program (for ages 4-6), the Wolverines Program (for ages 7-14), and the Rippers (for ages 10-17). They also have free mountain guides (for blue and green groomer runs). While the ski school at Madison Base is a bit smaller, it offers similar lessons for different ages (ages three and up), though the days tend to differ or alternate. Check the schedule to find out which location is more convenient for you based on where you're staying and your itinerary.
Montage Big Sky also offers private ski or snowboarding lessons and guides through Big Sky Mountain Sports School for young kids. Then, lessons in Spanish Peaks are also offered through Big Sky Mountain Sports School. The only difference with lessons in Spanish Peaks is that your instructor meets you at your location at Montage or Spanish Peaks, instead of at the base area.
Where to Rent Ski Equipment in Big Sky for Kids
There are a few different places where you can rent ski equipment in Big Sky for kids. The first is multiple options at the Big Sky Resort, including Big Sky Sports Rentals and Big Sky Performance Demo Center. Another option for renting ski equipment is at one of the many sports stores in the central base village or near Madison Base, like Grizzly Outfitters. Families can also get their ski gear delivered by Black Tie Ski Rental. (They do the fitting at your lodging). No matter which option you choose, you'll be able to find everything you need to get your kids out on the slopes, including skis, poles, boots, and clothing. Most stores also offer discounts if you rent for multiple days.
Click here to Plan An Exciting Visit To Park City / Deer Valley This Winter With Kids!
Where to Stay in Big Sky with Kids
Wondering where to stay in Big Sky with kids? Since Big Sky doesn't have a typical "ski town," there are usually three areas families stay in when vacationing here. Here are some tips and locations to consider when planning Big Sky skiing for families.
Spanish Peaks is closest to the airport and town center but requires a car to get around to restaurants. This is where Montage Big Sky is located, featuring a variety of amenities for families and a lift right outside.
Mountain Village is the center of Big Sky and is considered the "ski town." It showcases several hotels, restaurants, and ski-in/ski-out homes. One trendy option for families is The Summit Hotel. It has an indoor and outdoor pool and lifts just a short walk away. Families love the ski-in/ski-out Village Center Hotel or the Huntley Lodge. If you stay here, you can get away with not having a car.
Madison Base is smaller and features fewer crowds. Lodging here is all ski-in/ski-out homes, and you need a car here to go out for dinner. Many families prefer the offerings here because it's quieter. A lot of families staying in Big Sky also choose to rent homes. Big Sky Vacation Rentals and Natural Retreats are two reputable companies with good service.
Reserve your homestay at Big Sky with Vrbo here!
Book your next stay at one of the Best Ski-In/Ski-Out Resorts in the U.S. For Families!
Things to Do in Big Sky with Kids Besides Skiing
Whether your family is new to skiing or looking to improve their skills, we've proved that Big Sky Resort is the perfect place to go skiing in Montana with kids. But what about when you need a break from skiing? Keep reading to find out the best things to do in Big Sky with kids besides skiing.
Take a Horse-Drawn Sleigh Ride
One of the best things to do in Big Sky with kids during winter is to take a horse-drawn sleigh ride. What better way to see the sights and sounds of this beautiful winter wonderland than while enjoying the company of your family? Take in the fresh air and snow-covered scenery as you glide along. This is an excellent activity for all ages, and you can even bring along a thermos of hot cocoa to keep everyone warm. A few locations offer this activity, including nearby ranches such as Lone Mountain Ranch or Elkhorn Ranch, which includes a family-style dinner.
Watch a Performance at Warren Miller Performing Arts Center
To beat the cold and warm up this winter after skiing, consider exploring some of Big Sky's indoor activities with your kids. The Warren Miller Performing Arts Center is a world-class venue that hosts a variety of performances throughout the year. From live music and theatre to dance and comedy, there's something for everyone at this cultural center in Gallatin Gateway. There are also a variety of family-friendly shows taking place throughout the winter months, including special Christmas events like ELF; so you're sure to find something that your kids will enjoy. And, who knows, you might enjoy it too! Check out the calendar for information on upcoming performances.
Go Ice Skating
One of the great things about visiting Big Sky in the winter with kids is that there are so many exciting things to do. Ice skating is a particularly fun way to get outside and enjoy the fresh air while getting some exercise! There are a few places in Big Sky where you can go ice skating, the main one being the Big Sky Town Center Ice Rink. Open to the public, the rink offers skate rentals, so it's a great option if you don't have your own skates. Kids will love whizzing around the rink, and you'll enjoy watching them have fun. It's also a great place to skate at night under the stars.
Enjoy a Snowmobiling Tour
Searching for an adrenaline-pumping activity to do with the family this winter? Look no further than snowmobiling! Big Sky is home to some of the best snowmobiling in the country, and there are plenty of trails to choose from. Not only is this winter activity a blast for all ages, but it's also a great way to see some of Montana's fantastic scenery. ​​These tours typically last around 2-3 hours and take you through some beautiful locations. Some tours even include stops at outlook points where you can take in the stunning snowy views. Various local companies offer this service, making it a wonderful way to mix up your vacation after skiing in Big Sky with kids.
Embark on a Dog Sledding Adventure
If you're looking for something a little different to do in Big Sky with your kids this winter, why not go dog sledding? Dog sledding is another unique way to experience the Montana wilderness, and it's sure to be a blast for kids of all ages! Most tours will take you out on the trails for a couple of hours, giving you plenty of time to enjoy the scenery, hang on to the sled as it slides across the snow-covered ground, and learn about mushing from your guide. You may even get lucky and see some bald eagles or other rare birds. And, of course, cuddling with the puppies is always a highlight! Big Sky has several dog sledding operators, including Spirit of the North.
Try Tubing, Snowshoeing, or Other Winter Sports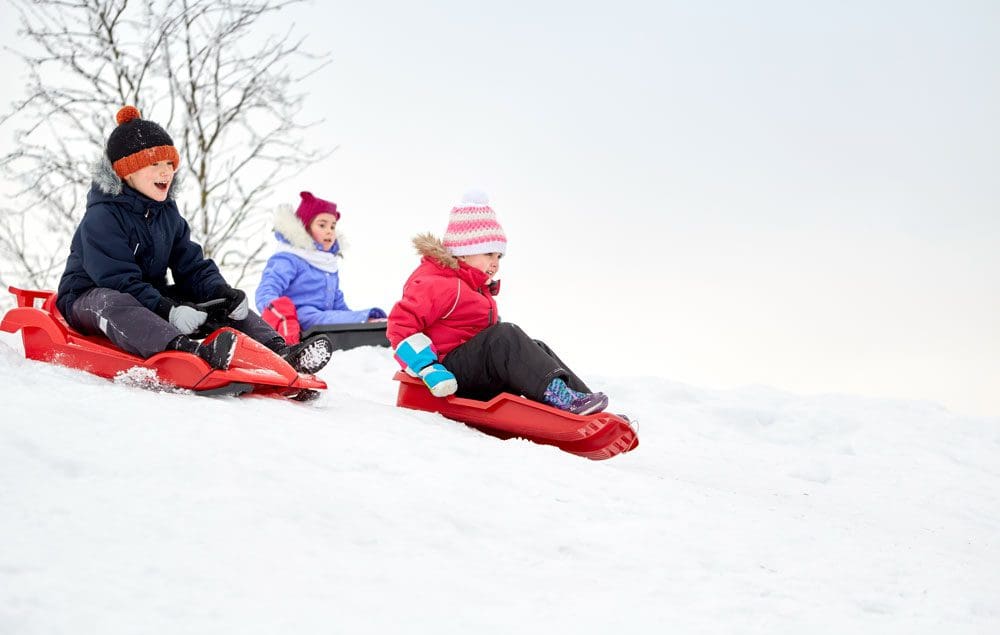 In Big Sky, there is no shortage of winter sports to keep the whole family entertained. If skiing is not your cup of tea, check out some other great options, like tubing. Tubing is a great activity for families because it's relatively inexpensive and requires no special equipment or skills. All you need is a tube and a hill with snow, which you can find throughout the resorts, including at Madison Base.
Prefer something a bit more active? You can get off the beaten path and explore the quiet beauty of Big Sky on snowshoes. Meander through scenic meadows on guided snowshoe tours at the resort, which travel through the Moose Tracks Gully. Other winter sports kids can enjoy in Big Sky include sno-go biking, cross-country skiing, and zip lining.
Plan a Day Trip to Yellowstone National Park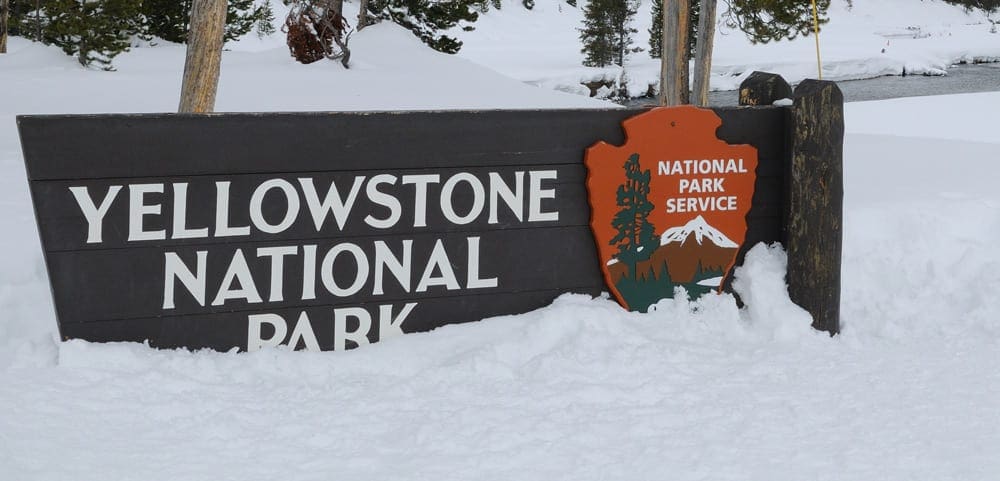 Families who want something to do in Big Sky with kids should consider planning a day or weekend trip to Yellowstone National Park. Located around an hour and fifteen minutes south of Big Sky, Yellowstone is one of the most popular national parks in the country. It's also home to an array of wildlife, including bison, elk, and bears. Even in the winter, there are also plenty of trails and extraordinary geothermal features to explore!
However, remember that most roads close in early November. One exception is between Mammoth Hot Springs and Cooke City, where you can access the park. Inside, snowmobiles and snow coaches are the primary means of transportation. Cold winter air is also the perfect backdrop for the steam bursts from Yellowstone's most famous attraction, Old Faithful!
All of the non-hibernating animals move into the valley in the winter. Who knows, you may even have a chance to see the well-known Lamar Valley wolves!
Where to Eat in Big Sky with Kids
Now that you know all about Big Sky skiing with kids, you may be wondering where to eat when your tummies get hungry! Luckily, we know a thing or two about that too. Here are some great places to consider if you're wondering where to eat in Big Sky with kids.
Lunch in Big Sky with Kids
For lunch, some great options include Peaks Restaurant inside the Summit Hotel or Everett's 8800 for fancy alpine food at the top of Andesite Mountain. Then, Headwaters Grille at Madison Base also offers cafeteria-style food. There are also many other family-friendly options at the Mountain Village base that don't need reservations. Some rental homes also come with club access, allowing families to visit various mountain clubs around town and eat there.
Dinner in Big Sky with Kids
For dinner, there are several great options to choose from in Big Sky. Firstly, there are a few restaurants with a real "Western" authentic feel perfect for kids, like Horn and Cantle at the Lone Mountain Ranch. Then, families also love:
Happy Travels!
We hope you liked this Guide To Skiing In Big Sky With Kids This Winter! Whether you're an advanced skier or a beginner looking to experience the beauty of Montana, this winter wonderland will welcome you with open arms. Have a wonderful time in Big Sky with your kids!
*Due to the COVID-19 pandemic, some of the attractions, accommodations, or things to do on this list may be closed. Please ensure availability before making your decision.
*This post may contain affiliate links that may earn us a small commission, at no additional cost to you. Affiliate links in no way inform the hotels, sights, products, or other recommendations included in our articles. All opinions and recommendations expressed here are compiled from submissions submitted by the generous members of our Families Who Love To Travel community.
READ MORE: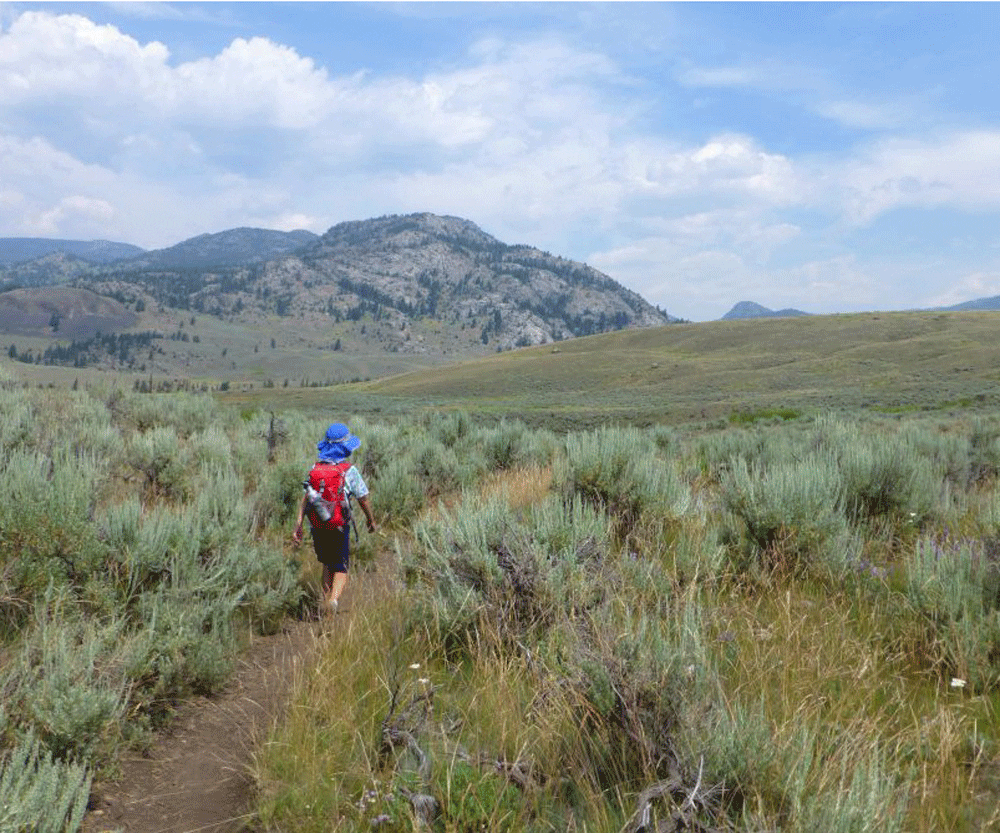 Everyone knows that Yellowstone National Park makes for a classic family vacation. Strolling the boardwalks...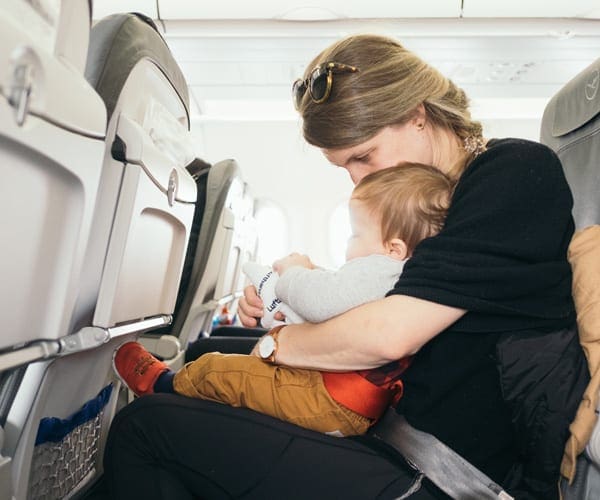 Families Who Love To Travel contributor Meghan Oaks provides her 10 best tips for your...