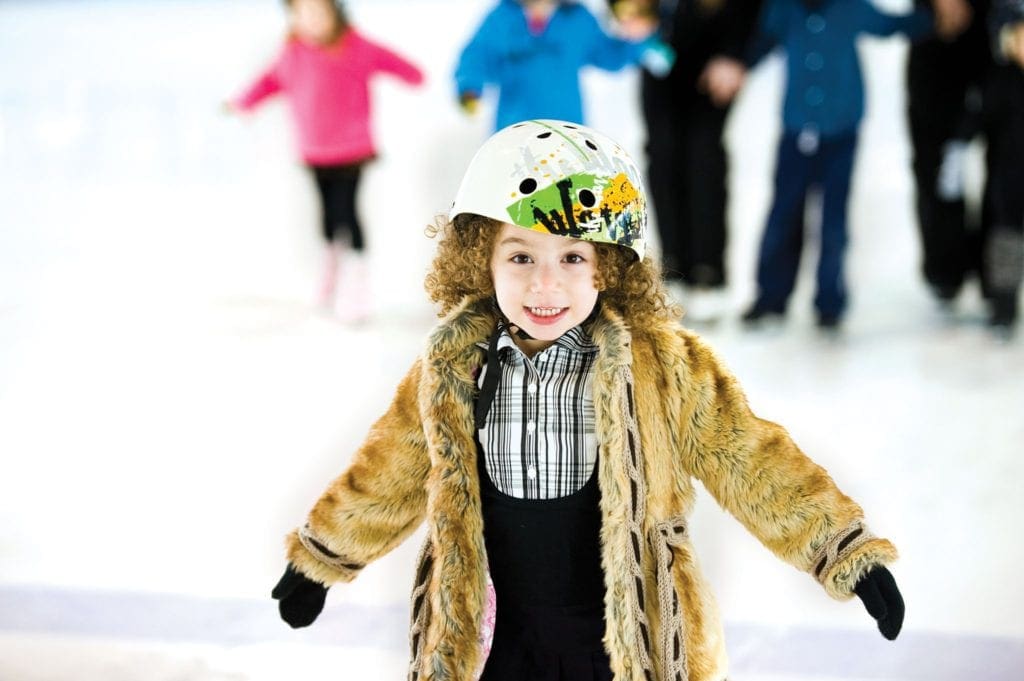 Enjoy wonderful wintertime fun at these NYC ice skating rinks for kids! Despite the cold, winter in New York City can be a magical season for all ages. From Bryant Park to Greenwich Village, families will watch in awe as the streets come to life with sparkling lights and bustling shoppers. Even after the holiday season dwindles. However, winter activities city-wide help keep the spirit alive. Ice skating is a great excuse to get the kids outside and keep them active during the winter! Plus, when the experience is over, you can always reward yourself with some hot chocolate. Luckily, NYC has a variety of ice rinks to choose from, so we've narrowed them down for you. Here is our parent-approved list of Exciting Places To Go Ice Skating In NYC With Kids! Keep reading to discover your new favorite spot for ice skating in NYC with kids this season.
The Rink at Bank of America Winter Village
The Rink at the Bank of America Winter Village at Bryant Park is a popular choice for ice skating in NYC with kids, for locals and tourists alike. Located in beautiful Bryant Park, it's easily accessible via the 42nd St B/D/F/W subway station. Admission is free (with your own skates), making it the first choice for many locals who own skates (skate rentals are available for a fee). For new skaters, skate aids (or penguins, as they are affectionately called) are available to rent. They also have mini Zamboni skate aids, so kids can sit in the Zamboni while their parents push them along the ice!
Private and group lessons are also offered, along with skate-sharpening services. Adjacent, the Lodge Deck restaurant offers hot chocolate, an assortment of food, and cocktails. A charming Christmas tree overlooks the rink during the holidays, alongside open-air artisan markets selling all sorts of beautiful gifts.
Wollman Rink in Central Park
Head to the iconic Central Park for your next ice skating adventure! Offering a classic NYC atmosphere, the Wollman Rink is located a quick walk from the 57th St N/R/Q subway station. Skating here is popular among families who want a typical Manhattan backdrop, as the twinkling city lights create an enchanting experience. The Wollman Rink also has a skate school for kids ages 3 and above, where you can buy a package of classes. Parents aren't left out of the fun either, as the rink boasts its very own Adult Figure Skating Academy. Head to the Central Park Zoo next door before skating to make a day of it. Surrounding streets in the Upper West Side are also worth exploring since the rink is located nearby NYC landmarks like the old Plaza Hotel. Walk a few blocks over to 5th and Madison Ave for some shopping!
Central Park Vacation Rentals – New York | Vrbo
The Rink at Rockefeller Center
The Rink at Rockefeller Center is undoubtedly the most popular ice skating rink in NYC. The number of skaters is limited at this classic venue, meaning there can be long waits, but no crowds on the ice. What better than to skate under New York's most famous Christmas tree? Located at 5th Ave between 49th & 50th St, it's conveniently next to the Rockefeller Center B/D/F/W subway station. There's also a skate school available for beginners just getting their footing on the ice. It's the perfect destination for those who have come to enjoy all NYC has to offer during the holidays. Rockefeller Center has many shopping options nearby (including the Lego Store and the American Girl Store) and Fifth Avenue. Restaurants in Rockefeller Center offer a warm respite for tired legs!
RELATED ARTICLE: Best Ski Resorts Near NYC For Families!
The Rink at Brookfield Place
Ice skate riverside with your family at The Rink at Brookfield Place! Located near the Freedom Tower downtown, this family-friendly ice skating rink sits right on the Hudson River. It's technically adjacent to the Brookfield Place mall, accessible from the nearby Wall Street 4/5 subway station or the Cortlandt St N/R/W subway station. Families will love skating among the soaring skyscrapers! This rink also has a skate aid available to rent and offers private, semi-private, or group skating classes. Once your session ends, you're also in a great location to experience Manhattan's holiday charm. Inside the Brookfield Place mall, you'll find many shops and restaurants ideal for exploring with children. Head to the kid-friendly food hall on the second floor, featuring a wide variety of fun and healthy options! Finally, you can reach the admission service desk inside Brookfield Place's winter garden.
RELATED ARTICLE: 9 Best Magical Christmas Towns In The Northeast To Visit With Kids!
Sky Rink at Chelsea Piers
The Sky Rink at Chelsea Piers is a reliable option for kid-friendly ice skating in NYC, regardless of the weather. Located at 61 Chelsea Piers, this year-round rink is near the 23rd St A/C/E subway station. While it's not as iconic as other NYC ice skating rinks for kids, it's relatively large and rarely crowded, making it an excellent option for those who are just learning. As the only indoor rink on our list, it's also ideal for spending a rainy or chilly day with kids. Inside, you'll find two large rinks, one for hockey, and one for general skating and figure skating. Figure skating and hockey lessons are offered. Outside, the stunning sunset terrace provides wraparound views of the Hudson River and The Statue of Liberty – what an iconic family photo! When little ones get hungry, food is sold on-premises, including pizza, pastries, and hot chocolate.
The Rink at Manhattan West
Families looking for ice skating near Hudson Yards or Midtown West can visit The Rink at Manhattan West. Created in collaboration with Citrovia, an interactive, lemon-themed installation, this small outdoor rink is the perfect place to spend a winter afternoon. Ice skate as skyscrapers tower over you during public skating hours or return to see a specific event hosted here, like the Stanley Cup. For little ones who need help, skate aids are available for an additional fee. Tickets are available for weekdays and weekends. Afterward, you can explore Citrovia for free, as kids immerse themselves in a citrus fruit garden covered in winter snow.
RELATED ARTICLE: Best Museums In NYC By Age For Families
LeFrak Center at Lakeside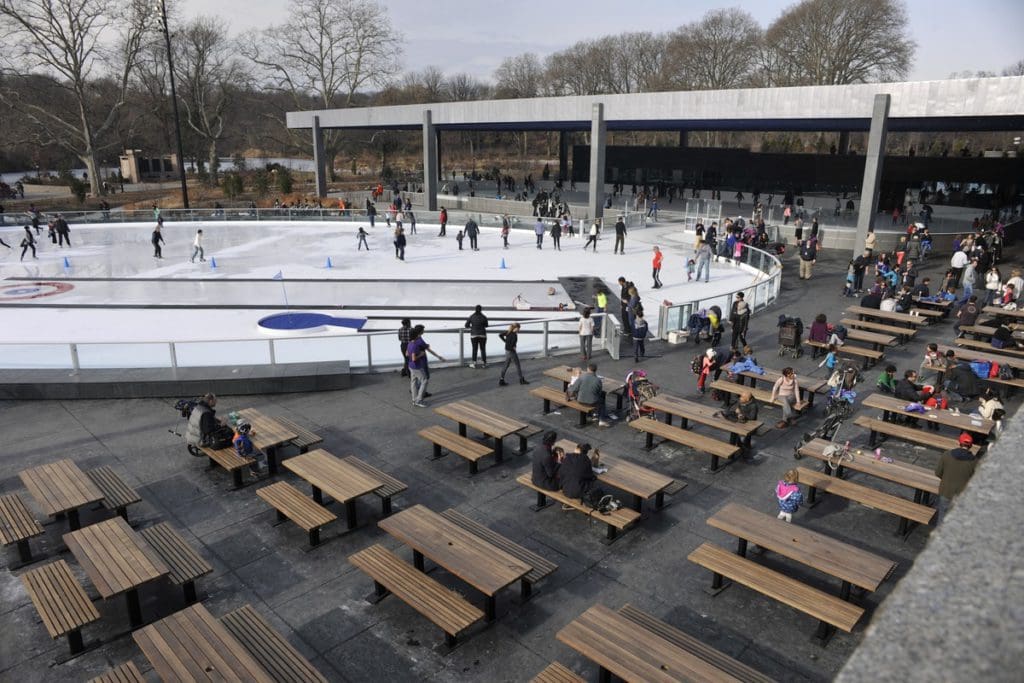 Although the crowded ice skating rinks of New York City's Rockefeller Center and Bryant Park get most of the attention, the LeFrak Center at Lakeside is also a great spot for kids to get their skate on. Located in the scenic Prospect Park, it's the perfect addition to an afternoon exploring this family-friendly Brooklyn area. There are two outdoor ice skating rinks for families, one covered and another open-air, plus programs such as figure skating, broomball, and curling. The Lefrak Center also offers a variety of skating lessons for all levels, from beginner to advanced. And since it's less crowded than some of the other rinks in the city, you won't have to worry about your little ones getting jostled around by crowds of stressed-out skaters!
Where to Stay in New York City with Kids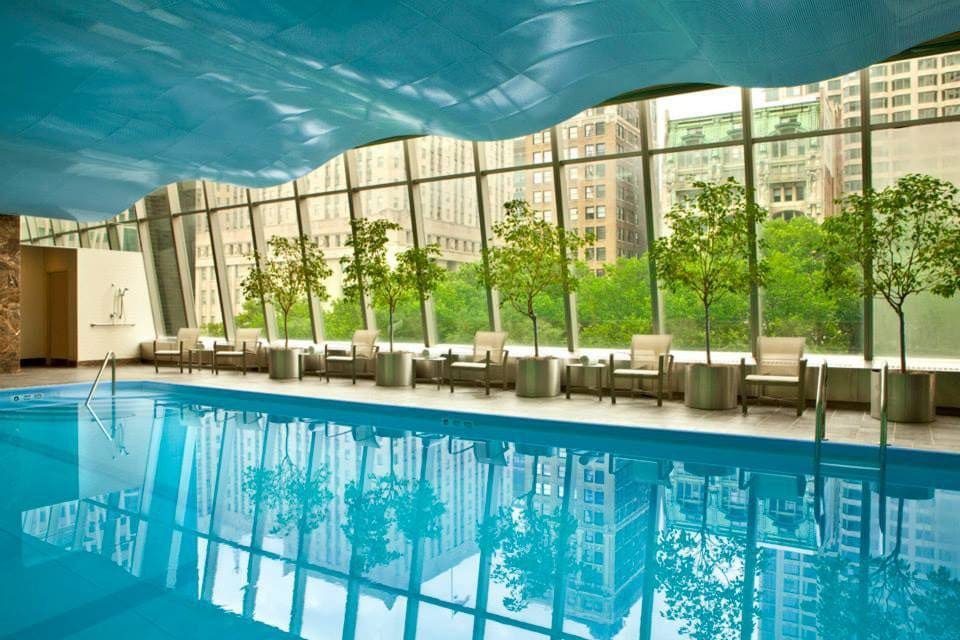 If you're planning an extended stay in New York, consider choosing a family-friendly hotel. In Lower Manhattan, families love the Millennium Downtown New York Hotel in the Financial District or the trendy Greenwich Hotel in Tribeca. Visiting Midtown Manhattan? Try the Loews Regency New York or Omni Berkshire Place, which also has a Kids' Club. For a true luxury experience, visit the nearby St. Regis New York. If you need more options, remember to check out other NYC hotels with pools and spacious suites. NYC also has lots of affordable Vrbos in and around the outer boroughs.
Happy Skating!
Thanks for tuning in to this list of The Best 7 Skating Rinks in NYC with Kids by our contributor Rebecca! Ice skating is a great way to bring the family together over sweet treats and holiday cheer; luckily, New York City has it all. Whether you're planning on ice skating, browsing holiday markets, or just enjoying time together, we hope your upcoming winter with your family is as magical as ever – regardless of where you spend it!
RELATED ARTICLE: Best Family Hotels In New York City With A Pool (Includes 1- to 3-Bedroom Suites!)

*Due to the COVID-19 pandemic, some of the attractions, accommodations, or things to do on this list may be closed. Please ensure availability before making your decision.
*This post may contain affiliate links that may earn us a small commission, at no additional cost to you. Affiliate links in no way inform the hotels, sights, products, or other recommendations included in our articles. All opinions and recommendations expressed here are compiled from submissions submitted by the generous members of our Families Who Love To Travel community and/or the attributed writer.
READ NEXT: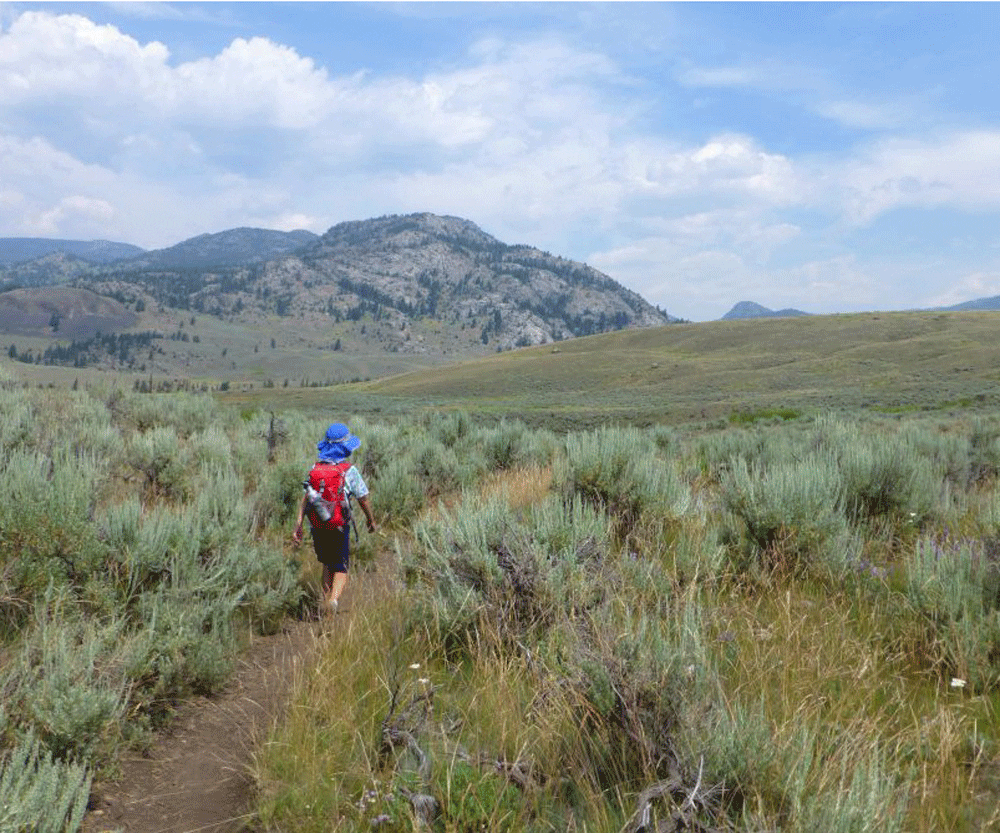 Everyone knows that Yellowstone National Park makes for a classic family vacation. Strolling the boardwalks...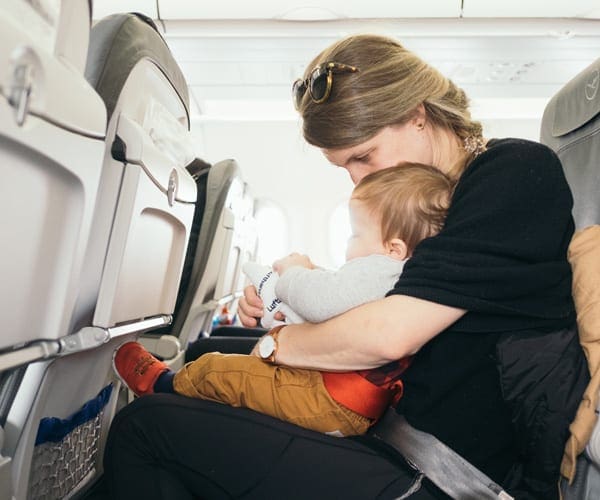 Families Who Love To Travel contributor Meghan Oaks provides her 10 best tips for your...