Whistler may be known as the ultimate winter wonderland, but did you know this Canadian city boasts plenty of things to do with kids in the summer too? Nestled amidst the breathtaking mountain ranges of British Columbia, this captivating destination offers a plethora of thrilling activities to keep your kids entertained all day long. Embrace the warm weather and embark on exciting hikes through lush forests, offering breathtaking vistas at every turn. Challenge yourselves as a family by conquering exhilarating mountain biking trails or zip-lining through pristine canopies. For those seeking quieter moments, immerse yourselves in captivating Indigenous culture by attending interactive workshops and performances that embrace age-old traditions. For more specific suggestions, we've compiled this list of the best things to do in Whistler with kids this summer, plus where to stay. Keep reading to plan your next adventure!
Best Outdoor Things to Do in Whistler with Kids this Summer
There is no shortage of fun summer things to do in Whistler with kids! Some of the best Whistler family activities happen outside. Here are our top picks!
RELATED: The Best Vacation Destinations For Families In Canada This Summer
Ride the Peak 2 Peak Gondola
Soar through the crisp mountain air, suspended high above awe-inspiring vistas on the Peak 2 Peak Gondola! A fantastic activity for all ages, this classic attraction is one of the best things to do in Whistler with kids in the summer.
Watch the amazement on little ones' faces as they cruise above mountains, glaciers, lakes, and even forests. You can also get a bird's eye view if you happen to be placed in the special glass-bottom gondola! Your ride will begin at Whistler Mountain en route to Blackcomb. Then, it will take you peak to peak, concluding with an optional meal on the lodge's rooftop.
Tickets must be reserved online at least three days in advance. Tickets also include access to the Roundhouse Lodge and Peak 2 Peak Viewing Gallery. Here, kids can learn more about the actual mechanics behind the gondola. Undoubtedly, this is one of the best Whistler things to do with kids!
Pro Tip: Since this activity is year-round, access points may vary depending on the season.
Use Tripadvisor to book tours and things to do in Whistler here!
Roam the Outdoors at Whistler Olympic Park
This summer, kids can roam the outdoors like never before at Whistler Olympic Park! Situated off-mountain in Callaghan Valley, it's accessible via car from Whistler Village. (You could also ask your hotel about arranging your family's transportation here.)
Once you arrive, you'll be greeted with tons of kid-friendly activities for all ages! No wonder this is one of the best things to do in Whistler in the summer with kids. First, the whole family can discover the area's Olympic legacy and learn more about the athletes who succeeded there. Then, enjoy a range of summer activities for all ages! Take a bike tour, play mini-golf, or hike some nearby trails. Each wonderful experience will end with a visit to the on-site Day Lodge, where families can gather, relax, and grab a bite to eat.
Reserve this eBike Adventure in Whistler with Tripadvisor now!
Listen to Stories on a Vallea Lumina Tour
Transport your family to a world of fantasy and wonder on a Vallea Lumina tour! This immersive multimedia experience takes you on a mesmerizing journey through the heart of British Columbia's breathtaking wilderness. It's definitely one of the best things to do in Whistler with kids!
During the hour-long experience, you'll be treated to beautifully told stories of all the "wondrous things that happen near Whistler". Kids will adore listening to legendary tales about the woods, mountains, and valley of Whistler. While you wander the woods listening to tall tales, enjoy the sound of rustling leaves, children's giggles, and maybe even the sounds of nocturnal creatures! Using sound and light displays throughout the tour, Vallea Lumina is sure to impress everyone in your family.
Note: Vallea Lumina recommends this experience for ages 5 and up.
Soak Up the Sun at a Park or Beach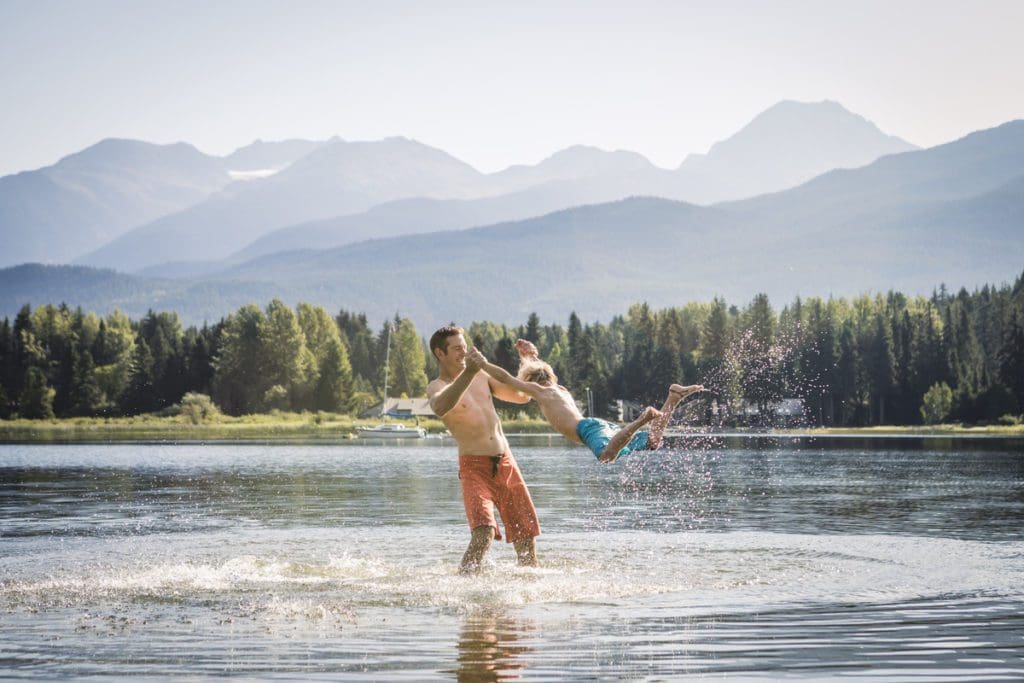 Who said Whistler is only fun in the winter? This Canadian village showcases plenty of beauty in the summertime, too, especially if you want to soak up the sun. A lot of families love Lakeside Park, a beach park located on the shores of Alta Lake near Whistler Village. There's also a large play area for children who get tired of splashing in the water. For families who want to spend their time at Lakeside Park in action, the park also offers canoe, kayak, and paddleboard rentals, in addition to the option to fish. Just keep in mind the lake is catch-and-release only!
Alpha Lake, which features a sandy beach, kids' playground, volleyball courts, picnic tables, and more, is also a popular place for families visiting Whistler in the summer. Or, check out the smaller, more secluded Nita Lake, which has a small pebble beach and a dock where you can launch boats. Visiting Lost Lake Park, a little outside of Whistler, is another one of the best things to do in Whistler with kids during the summer. With so many options, it is no wonder you'll find lake life at the top of most summer lists of Whistler things to do for families!
Book things to do in Lakeside Park here through Tripadvisor!
Try Canoeing, Kayaking, or Other Water Sports
Families on the lookout for an exhilarating summer adventure that will keep your little ones captivated, Whistler has got just the right answer for you – water sports! When it comes to fun-filled activities that guarantee unforgettable memories, canoeing, kayaking, and other exciting water adventures have a special place in Whistler's heart.
Since Whistler is surrounded by a lot of lakes and rivers, there are countless tour companies offering this experience, from Voyageur Canoe Tour to Stand Up Paddleboard Tours. If you'd prefer to explore solo, you can also rent some watercraft on your own and explore the popular River of Golden Dreams, a 3-mile waterway you can access from Rainbow Park on Alta Lake Road, at Lakeside Park, or at the end of Lorimer Road.
Reserve your River of Golden Dreams Canoe Tour in Whistler here through Tripadvisor!
Soar Through the Trees on a Zip-line
If you're looking for an exhilarating adventure that will leave your family breathless with excitement, look no further than the thrilling experience of soaring through the trees on a zip-line in Whistler. As one of the top things to do in Whistler with kids during summer, this heart-pounding activity will take you on an unforgettable journey amidst towering forests and breathtaking scenery. Plus, soaring high above the ground allows kids to see nature from a whole new perspective!
As one of the best things to do in Whistler in the summer with kids, several tour companies offer a guided experience to help kids learn the hang of it, including Superfly Zip-lines, the Ziptrek TreeTrek Tour, or the Sasquatch® Tour. This is one of the longest zip-lines in Canada, so it's definitely worth the experience for adventurous kids or teens!
Book with confidence with the flexibility to cancel up to 24 hours in advance for a full refund with Tripadvisor! Reserve this Zipline Adventure in Whistler now!
Sightsee by Air
If you're searching for incredible things to do in Whistler with kids this summer, brace yourself for an exhilarating aerial adventure unlike any other! Picture this: soaring high above the picturesque landscapes of Whistler and witnessing stunning vistas from a whole new perspective. One option is a floatplane, available from May through October. Your family will board a majestic aircraft that gracefully glides across crystal-clear lakes and over dense evergreen forests! There are options for a 20, 30, or 40-minute tour that passes over the Whistler Valley or some stunning glaciers.
Or, take a helicopter tour and get ready for an adrenaline-filled ride like no other! Your kids' faces will light up as they step into this powerful chopper, feeling its immense power roar to life before lifting off into the sky. Either way, prepare to be amazed by the thrills that await you amidst Whistler's magical summer playground!
Reserve this Whistler: Glacier Helicopter Tour and Mountain Landing through Getyourguide now!
Entertain Your Kids at Family Adventure Zone
If you're in search of Whistler kid activities for the summer or things to do in Whistler with toddlers in the summer, Family Adventure Zone is your answer! Located at the base of Blackcomb Mountain (Upper Village), this ultimate summer destination boasts heart-pounding attractions that guarantee non-stop excitement.
Magical climbing walls await those looking to conquer new heights, while Water Rollerz promises wet and wild adventures as your little ones literally roll across the water in large plastic balls. And if that's not enough adrenaline for you, venture over to the Rope Zone Ropes Course – an epic challenge course designed to push your physical prowess. There's also a bouncy castle, glitter tattoos, and more fun activities like bungee jumps and trampolines. Please note a lot of these are weather-permitting.
Go Hiking or Biking
If you're searching for Whistler family activities for the summer, try hiking! Whistler truly has it all when it comes to outdoor exploration, and there are plenty of family-friendly trails you can discover. Start off with the iconic 1.5-mile Brandywine Gorge Loop, where you'll embark on a journey to witness a magnificent 230-foot waterfall cascading down rugged cliffs. Then, there's the 3.6-mile Whistler Trainwreck and Millar Creek Trail, which is generally easy. Since most of the trail is located along the site of a derailed train from the 50s, kids can spot some old boxcars along the route!
Biking at Whistler Mountain Bike Park is another must-do on your list of things to do in Whistler with kids. Whether your little ones are just starting their biking adventure or are already pro riders, they can choose from gentle slopes for beginners or tackle more challenging courses to push their limits. A few beginner trails include the EZ Does It, Crabapple Turns, and Del Bocca Vista. There's also the Gatorade Skills Park for more intermediate and advanced bikers.
Best Indoor Things to Do in Whistler with Kids this Summer
In case you encounter rain or need to escape the heat, be sure to add these fun indoor things to do in Whistler with kids to your itinerary! From museums to indoor rock climbing, your kids will adore these summer things to do in Whistler for families. Keep reading to learn more.
READ NEXT: 18 Exciting Travel Toys For Young Kids That Will Keep Them Entertained The Whole Trip
Play For Fun at the Nintendo® Gaming Lounge
Keep the entire family entertained while unleashing their inner gaming enthusiasts at The Nintendo Gaming Lounges! Located on-mountain at the Rendezvous Lodge and off-mountain at Wizard Grill (at Blackcomb's base), it's accessible to Whistler Blackcomb guests during summer mountain hours.
Families traveling with children will also find they're the perfect places to recharge when they finally get tired of the heat! Which location you choose depends on what's most convenient for your stay. Kids can play Super Mario Odyssey, virtual tennis, and various other games at both locations, while parents regroup and plan their family's next steps. Sometimes, the lounges are even graced with the presence of a Mario dressed in full costume! What a treat for any child who loves cartoons. No wonder it's one of the best things to do in Whistler with kids during the summer!
Explore the Squamish Lil'wat Cultural Centre
One of the best summer things to do in Whistler with kids is to learn more about its history at the Squamish Lil'wat Cultural Centre! Located off-mountain on Blackcomb Way, this comprehensive museum is the first of its kind in British Columbia, making it great for an afternoon visit with little ones to escape the heat. Architecture buffs will love how the building combines a traditional Squamish longhouse with a Lil'wat Istken pit house, as dramatic mountain views set the tone for this educational facility.
Families can learn more about the history of the area and its indigenous population, the remnants of which have been preserved throughout a variety of exhibits. With personal stories and a few hands-on experiences, the narrative will engage both adults and children.
If you're hungry afterward, the on-site Thunderbird Cafe is great for a snack. Or, visit the gift shop for a souvenir. Your entrance fee even includes some arts and crafts and a musical performance! No wonder this is one of the best things to do in Whistler in the summer with kids!
Enjoy Indoor Rock Climbing
One of the most fun things to do in Whistler with kids this summer is to go indoor rock climbing at the renowned Whistler Core Climbing and Fitness Gym! Nestled in the heart of the breathtaking Whistler Village, this unique facility offers an unbeatable experience for kids and adults alike. With an array of specially designed courses catering to all skill levels and ages, even the tiniest climbers can master their first ascent under the watchful guidance of professional instructors.
There are even daily summer camps for kids 9 and up, which include indoor activities and even outdoor ones, like a ride up the Excalibur Gondola to the Tube Park. Kids can feel the winds in their faces as they soar down the mountain!
Challenge Yourself at Escape! Whistler
Escape! Whistler is the ultimate destination for families seeking some thrilling summer escapades! This kid-friendly escape room gives you a chance to immerse yourselves in exciting scenarios where collaboration is key.
A surge of anticipation will fill the air as you explore the intricately designed rooms filled with mind-boggling puzzles, hidden clues, and innovative technology. Families can choose between various themes such as pirate ships, rabbit holes, underwater lairs, and more, each one presenting a new challenge that will put even the most astute minds to the test. It's no surprise this is one of the best things to do in Whistler with kids this summer!
Visit the Audain Art Museum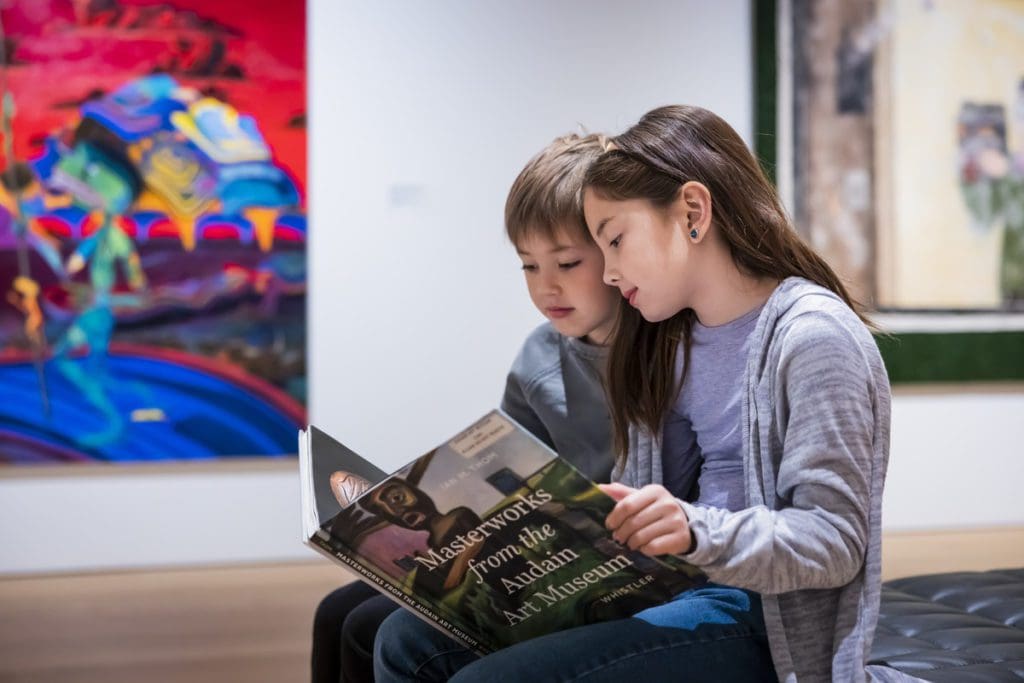 Step into a world bursting with vibrant colors at the Audain Art Museum! Nestled amidst breathtaking mountain views, this cultural gem offers an exciting adventure for art enthusiasts of all ages. In fact, the museum boasts an incredible collection of indigenous art, contemporary masterpieces, and awe-inspiring exhibitions that truly ignite the imagination.
Families can explore the permanent collection featuring renowned artists such as Emily Carr and James Hart, as well as rotating exhibits by artists such as Manabu Ikeda. Your children will be mesmerized by the vibrant colors, intricate details, and larger-than-life sculptures that grace every corner of this magical space.
Plus, in the summer, the museum also hosts workshops where kids between 11 and 18 can learn creative skills like photography, carving, and more. It's certainly one of the best summer things to do in Whistler for families!
Get your tickets to the Audain Art Museum here through Getyourguide!
Where to Stay in Whistler with Kids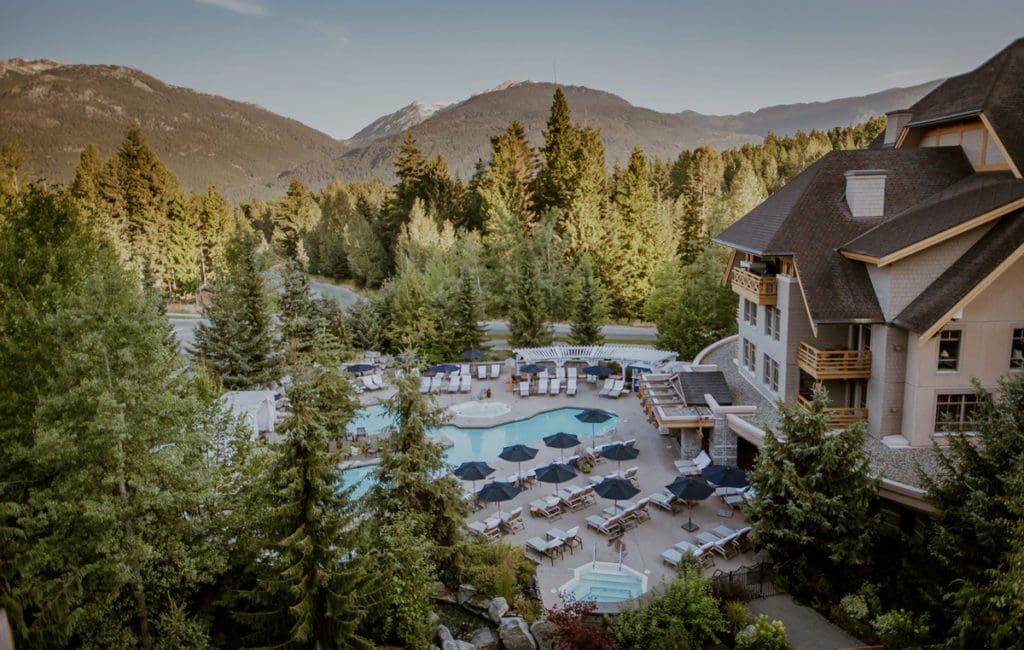 Wondering where to stay in Whistler with kids? If you're looking for something in the Upper Village, we suggest the Fairmont Chateau Whistler or the Four Seasons Resort Whistler, which both boast pools, spacious rooms, proximity to Whistler Blackcomb, and other kid-friendly amenities.
For something in the Main Village, check out the Summit Lodge Boutique Hotel by Paradox or Pan Pacific Whistler Village Centre, a European-style hotel with an outdoor pool, a ski shuttle, and suites with full kitchens. We also suggest First Tracks Lodge, Hilton Whistler Resort & Spa, and The Westin Resort & Spa, Whistler. Of course, home rentals through websites like Vrbo are also an option! Regardless of which option you choose, we know you'll find the best spot to explore some of the best things to do in Whistler in the summer with kids!
Visiting Whistler in the winter? Check out these Best Hotels in Whistler for Your Family Ski Vacation!
Happy Travels!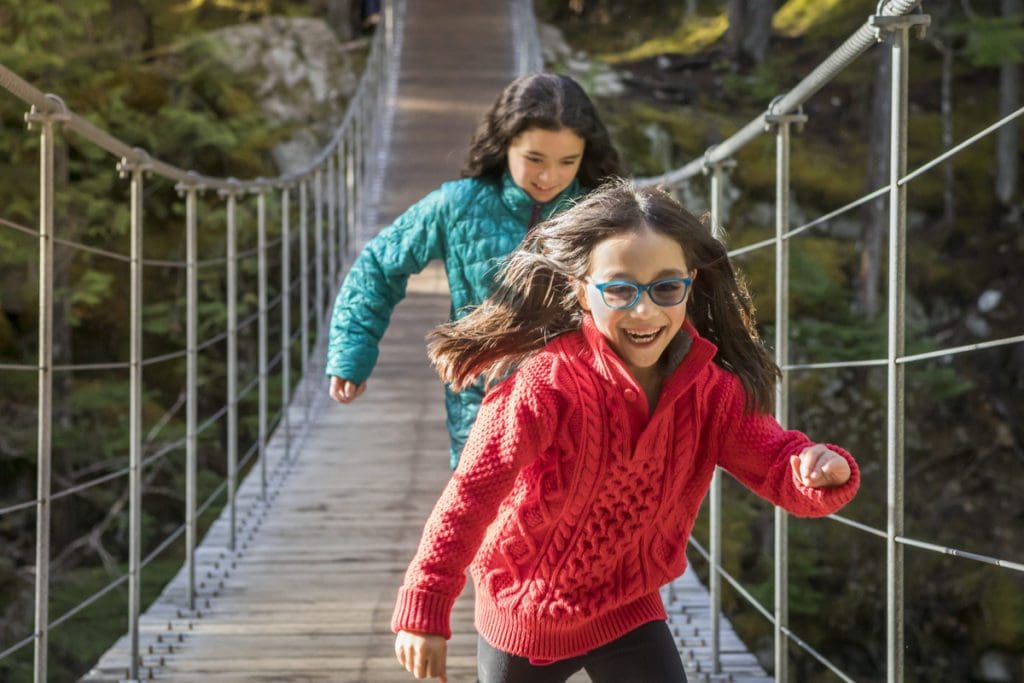 Photo Courtesy (L-R): Tourism Whistler, Jen Grzenia, Vanessa Brown Giglio
We hope you liked this list of 14 Fun Things To Do In Whistler With Kids This Summer! From hiking through lush forests to biking along scenic trails, there's never a dull moment in this mountain paradise. Enjoy your trip to Whistler with kids this summer!
*This post may contain affiliate links that may earn us a small commission, at no additional cost to you. Affiliate links in no way inform the hotels, sights, products, or other recommendations included in our articles. All opinions and recommendations expressed here are compiled from submissions submitted by the generous members of our Families Who Love To Travel community.
READ MORE: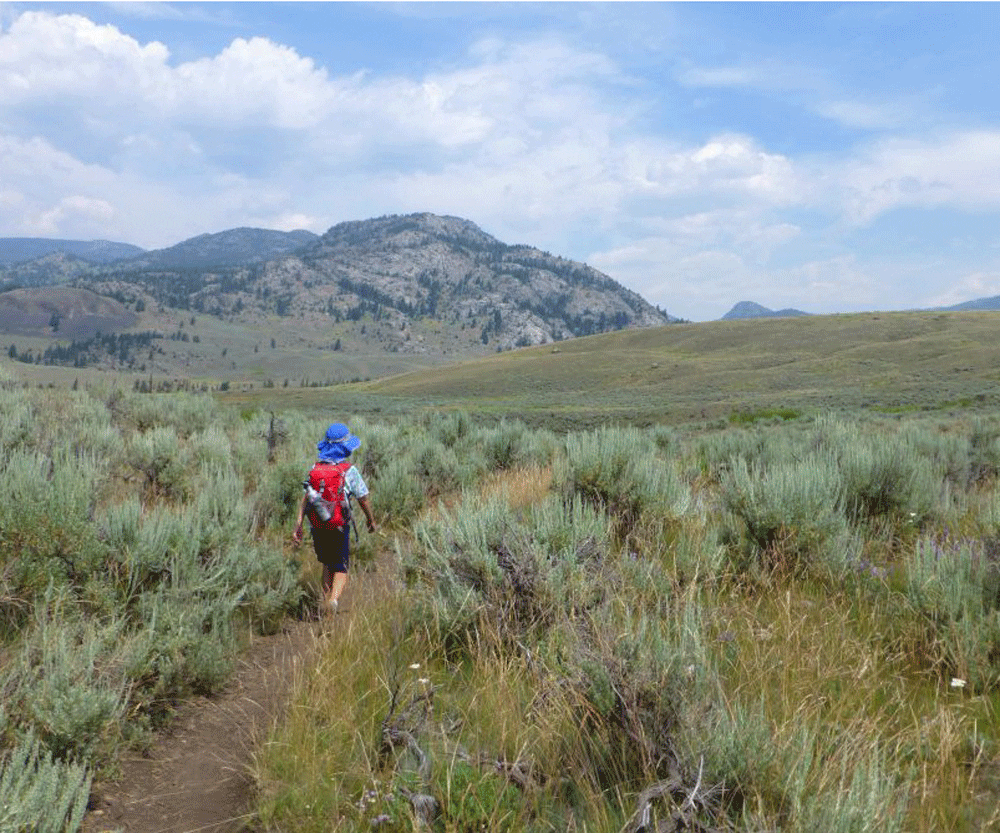 Everyone knows that Yellowstone National Park makes for a classic family vacation. Strolling the boardwalks...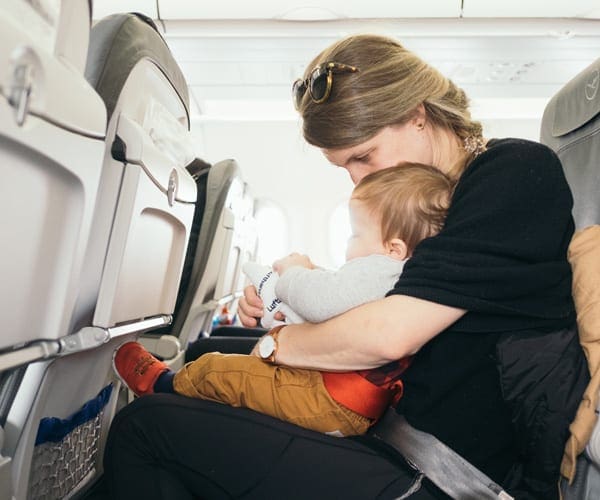 Families Who Love To Travel contributor Meghan Oaks provides her 10 best tips for your...