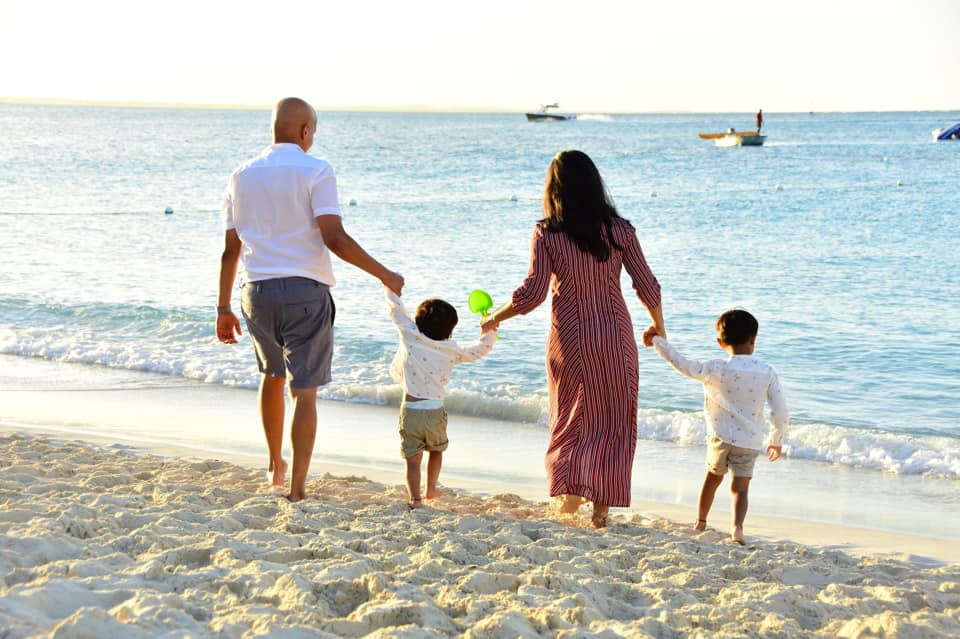 If you want to know all about visiting Turks and Caicos with kids, there's some important information you should read first. From the local currency to health information, the official language, and even babysitting services, it's important to do proper research on your destination before booking your trip. Finding all the information in one place can be difficult, though, which is why we've compiled a list of things to know before visiting Turks and Caicos, including important information for you to reference. Plus, stay tuned until the end, since we also include things to do in Turks and Caicos with kids, the best restaurant in Turks and Caicos for families, and the best resorts in Turks and Caicos. Keep reading for important information on visiting Turks and Caicos as a family!
RELATED: Visit One of the 12 Best Caribbean Islands for Families!
At a Glance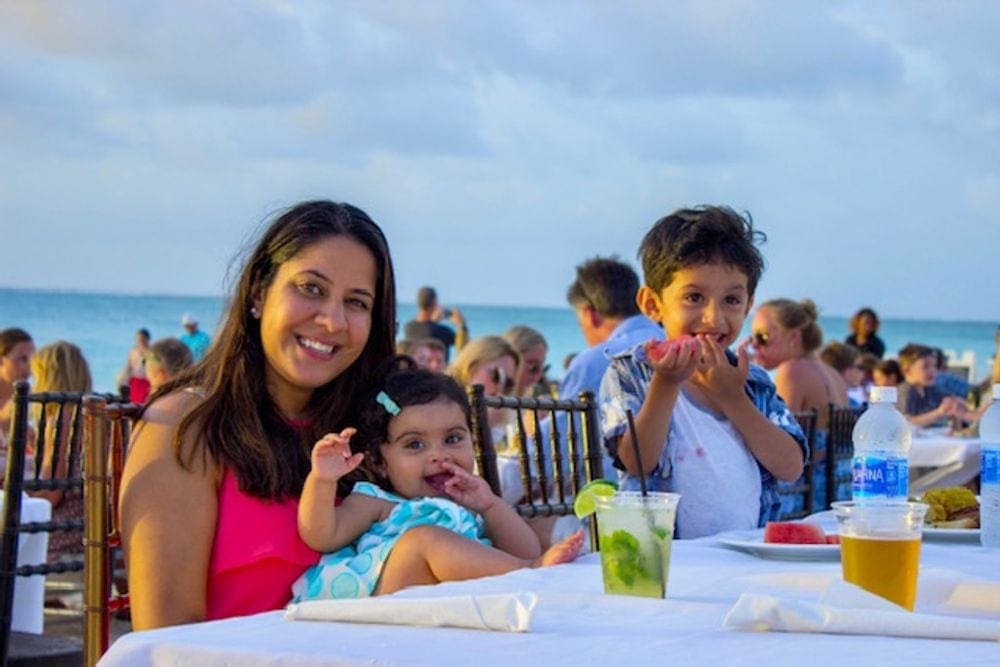 Need to know all about Turks and Caicos? From currency to time, official language, and visa information, here are some basic facts you should know about Turks and Caicos.
Local Currency & Time
Wondering about the Turks and Caicos local currency? The official currency in Turks and Caicos is the US dollar. This makes things very easy for those traveling from the United States! In case you need help figuring out how much money to bring with you, use this handy currency converter, and keep in mind that it's best to exchange currency before arriving on the islands. Hotels, restaurants, and taxi services typically accept traveler's checks, which can be cashed at local banks. Most credit cards are accepted and banks offer ATMs, as well as cash advances. Turks and Caicos operates in Eastern Time (EDT and EST), the same as New York City. Click here to see Turks and Caicos' current time.
Official Language & Visa Information
English is the official language of Turks and Caicos. However, many other major languages are also widely spoken in Turks and Caicos, including Spanish, French, and Italian. A majority of the population also speaks an English-based Creole language known as Turks and Caicos Creole (which is based on English vocabulary but employs African grammar). If you're planning an extended trip to Turks and Caicos or carry a non-U.S. passport, you may also need to secure a VISA to visit. To learn more about Turks and Caicos' VISA policy, click here.
Power/Standard Voltage
In Turks and Caicos, the standard voltage is 120 V and 60 Hz. There are two associated plug types: A and B. Plug type A is the plug that has two flat parallel pins. Type B has two flat parallel pins and a grounding pin. You can typically use the same equipment if the standard voltage in your country is between 110-127 V (as in the U.S., Canada, and most South American countries).
Local Weather
Knowing about the Turks and Caicos climate will be helpful before you depart. Turks and Caicos, a series of islands located between the Dominican Republic and the Tropic of Cancer, has a tropical climate. It is hot all year round. Winter temperatures average around 74.5 degrees Fahrenheit (23.5 degrees Celsius). Then, summer temperatures average around 82 degrees Fahrenheit (28 degrees Celsius). This archipelago is also a bit arid in comparison to the other Caribbean islands. Then, except for the occasional passing storm, the weather conditions on and in the water are typically excellent throughout the year. Check the current forecast on Accuweather. If you need more help planning your Turks and Caicos vacation with kids, feel free to check out Visit Turks & Caicos Islands or Turks and Caicos Islands, the official TCI Tourism website, for more information.
Health Information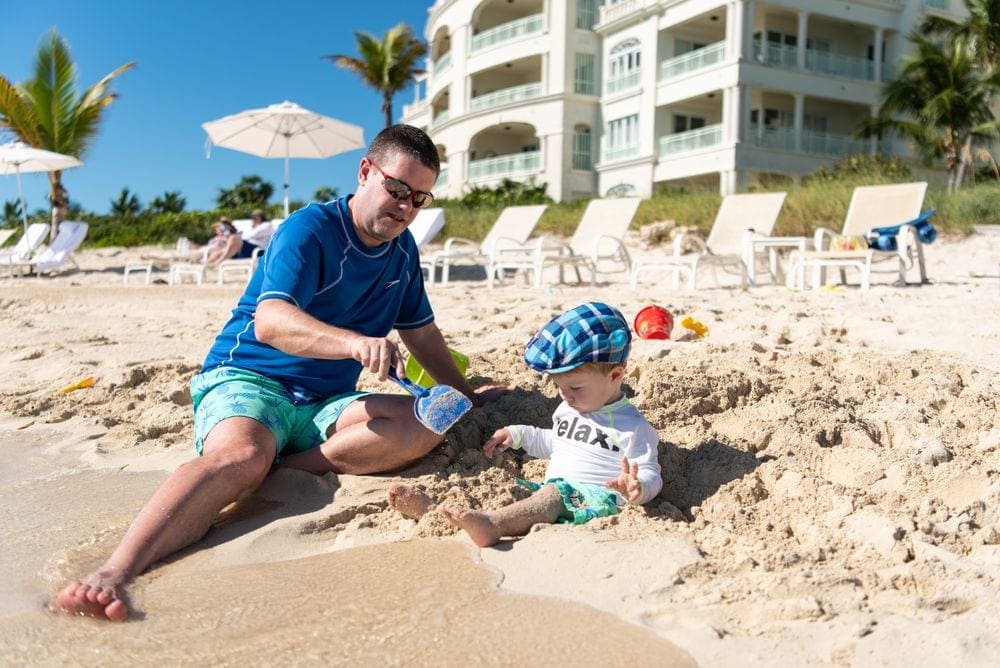 Having the right information about health and safety is an important part of visiting Turks and Caicos with kids. If your children have allergies or might need medical attention while on vacation, be sure to keep this important information in mind and prepare for any foreseen emergencies in advance, when possible.
Vaccinations, Health Tips, & Hospitals
Visiting Turks and Caicos with small kids? Remember to check that your child has all the correct shots and vaccines for entry. For a complete list of the recommended vaccines and more health information on visiting Turks and Caicos visit the official CDC website. The CDC also outlines the current COVID-19 warnings and regulations. It's always better to be safe than sorry. As such, check out hospitals near your vacation destination just in case. Three accessible hospitals include Cheshire Hall Medical Centre, Grand Turk Hospital, and Grace Bay Medical Centre.
COVID-19 Guidelines & Vaccination Information
If you're planning a trip to Turks and Caicos soon, you're probably wondering about the islands' COVID-19 guidelines. As of July 28, the U.S. Embassy in the Bahamas has permitted non-essential (i.e. tourist travel) from the United States to the islands for travelers. Travelers need proof of a negative COVID-19 PCR test or negative rapid antigen test result within three days before travel. Upon return to the U.S., all airline passengers ages two and older must again provide a negative COVID-19 test within three calendar days of travel. Currently, U.S. citizens are not required to quarantine, but there is a curfew in place. Please check the Embassy website to keep up-to-date on any changes that may have occurred since publication. We suggest making sure you're fully vaccinated before traveling to Turks and Caicos with kids. For vaccination information, click here.
Emergency Services
In case of an emergency, keep these numbers handy during your trip to Turks and Caicos with kids, as this is very important information.
Police, Fire Department, Ambulance
Need police assistance in Turks and Caicos? Call 911 or 649-338-5901. In case of a fire in Turks and Caicos, you can also contact the fire department by calling 911. Additionally, you can also call 911 to reach an ambulance.
Safety Issues
If you're visiting with your kids, you're probably wondering: is Turks and Caicos safe for families? The answer is yes! Turks and Caicos is one of the safest countries in the Caribbean. The overall crime rate is similar to that of large North American cities. The vast majority of crime that does occur happens on the main populated island of Providenciales, while the islands of North and Middle Caicos, South Caicos, Salt Cay, and the smaller cays see very little crime against visitors. You can review the current U.S. Department's Turks and Caicos Islands Travel Advisory here.
Turks and Caicos with Kids
Visiting Turks and Caicos with kids brings its own set of challenges and opportunities with kids of all ages. Keep reading for comprehensive information on babysitting services, baby gear rentals, etc.
Babysitting Services & Baby Gear Rentals
Looking for a romantic evening alone in Turks and Caicos?  Luckily, you'll find plenty of babysitting services throughout the city. We suggest Little Angels Nanny Service, or Luxury Experiences Professional Nanny Services. If you've left your baby gear at home, don't worry!  There are plenty of places to find baby gear in Turks and Caicos too. Take a look at Baby Cay or Baby Equipment at TCI Mall. 
RELATED: 10 Best Caribbean Family Resorts With Baby Clubs
Transportation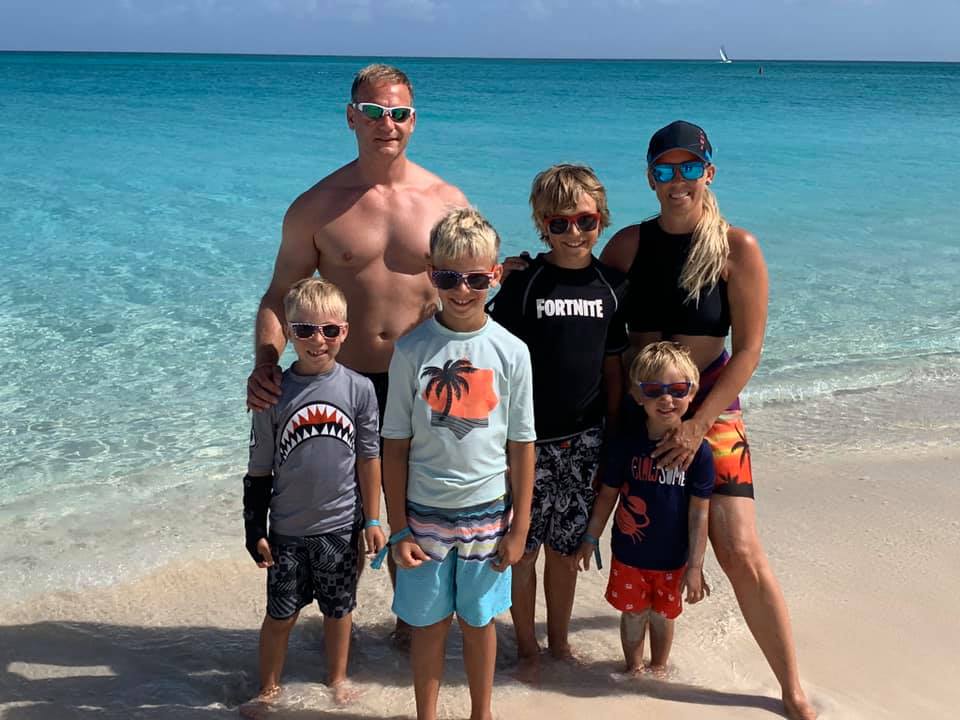 Transportation is another thing to consider when vacationing in Turks and Caicos with kids. Whether you need information about car seats or local airlines, you've come to the right place.
Car Seat Laws, Transportation Services, & Local Airlines
If you plan to ride in a car and need a car seat, request it well in advance, and be specific about what you need (rear-facing, booster, etc.). If you tend to worry about having an appropriate seat, we would recommend bringing your own. Unfortunately, many families report little enforcement of road rules by the police. This can make driving in Turks and Caicos unsafe and unpleasant at times. Therefore, you are advised to remain vigilant, keep a safe distance, and be prepared to stop suddenly.
Rental cars and taxis are the most cost-effective options for getting around Turks and Caicos. There is no public transportation, bus, or train service on the islands. Plus, restaurants and shops tend to be spread out across the islands and from the central Grace Bay region. To rent a car or drive in Turks and Caicos, you will need a valid driver's license. As is the case in most UK and British Commonwealth countries, people drive on the left. Roundabouts are common, and there are no stoplights anywhere in the country. If relying on taxis, you should always confirm the fare before getting into the taxi. For more information on Turks and Caicos transportation, click here. Will you need to make use of local airlines or ferries during your trip? Check out the Caicos Express, interCaribbean, or the Providenciales – North Caicos ferry.
Other Things To Know Before Visiting Turks and Caicos with Kids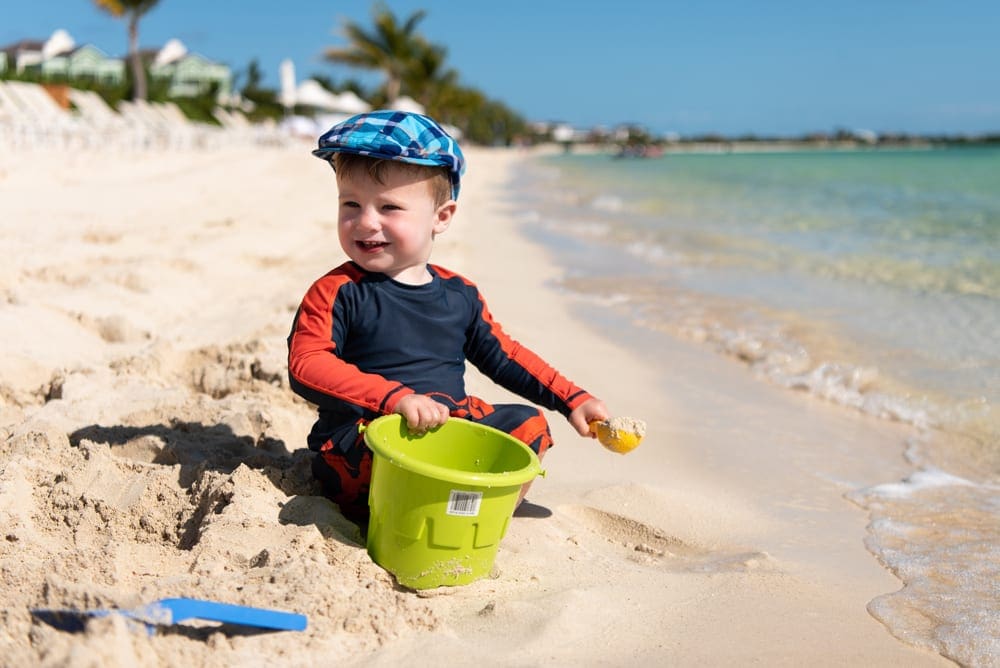 Searching for more tips on visiting Turks and Caicos with kids? Between tipping customs, important holidays, and other safety issues, there are still a few things left you should know. Keep reading!
Tipping Customs
Tipping customs in Turks and Caicos is similar to the tipping customs in the U.S. Always check your bill for an automatic service charge, which could be up to 10-15%. If service charges are added, you can choose to leave an additional amount, typically up to 20%. And of course, if you receive exceptional treatment, you may decide to give your server more than the standard.
Important Holidays
If you're still searching for specific dates to visit Turks and Caicos with kids, you may want to determine whether your vacation will fall on a public holiday. This can greatly diminish the number of attractions or points of interest you see, so it's important information to know about visiting Turks and Caicos. Check out this guide to national holidays in Turks and Caicos for more information.
Things to Do in Turks and Caicos With Kids
Once you've read our Turks and Caicos important information and learned all about Turks and Caicos with kids, plan your itinerary. With clear waters, white-sand beaches, and some of the world's best snorkeling and scuba diving, these islands make for an ideal Caribbean getaway with kids! Kids will love horseback riding with Provo Ponies, the Flamingo Pond Overlook, or spending a day at Little Water Cay – the only place where you can see the endangered rock iguana in their natural habitat. Turks and Caicos are known for adorable Potcakes, its own dog breed!
Families of any size or budget can find a boat cruise that fits their needs, with companies like High Wave Tours and Caicos Dream Tours. In North and Middle Caicos, explore Dragon Cay and the nearby Conch Bar Caves, or go to Chalk Sound National Park. If you are looking for something educational, check out Cheshire Hall Plantation and the Turks and Caicos National Museum. Turks and Caicos is also home to many luxurious shores, and we recommend taking a trip to Grace Bay Beach, Sapadilla Bay, Little Water Cay, or Taylor Bay Beach!
RELATED: Fun Things To Do in Turks & Caicos with Kids!
Where to Stay in Turks and Caicos with Kids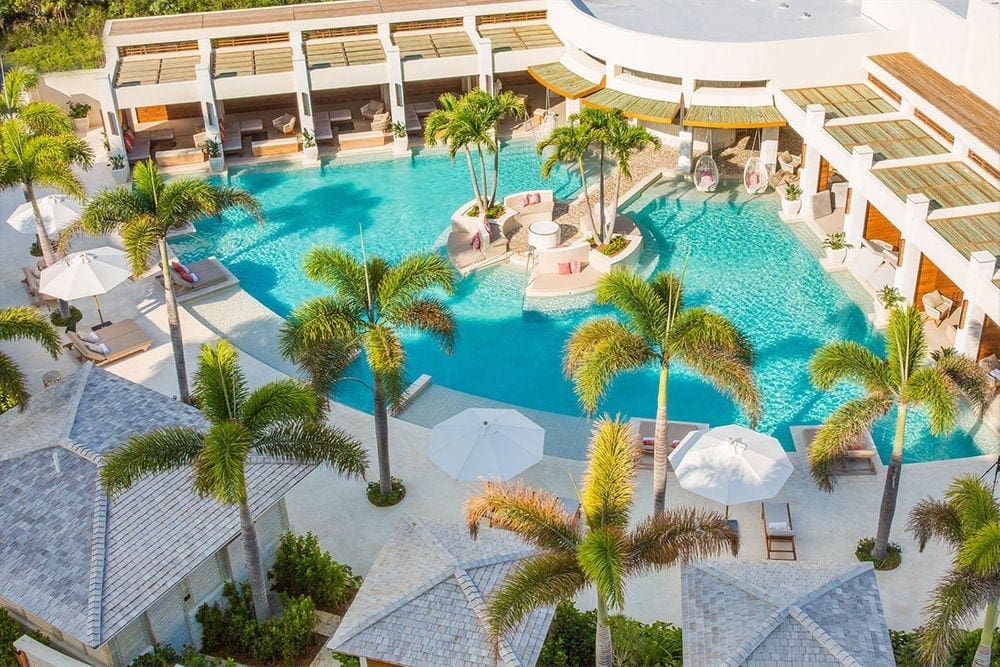 Looking for the best places to stay in Turks and Caicos with kids? From the famous Beaches to The Shore Club, we've compiled a variety of options depending on what type of trip you envision for your family. For an option on Grace Bay Beach, check out the Seven Stars Resort & Spa, the Grace Bay Club, or the Somerset on Grace Bay. Other family-friendly resorts that come parent-approved are COMO Parrot Cay, The Palms Turks and Caicos, or The Shore Club Turks and Caicos.
RELATED: 7 Best Family Resorts in Turk & Caicos.
Turks and Caicos Vacation Rentals: house rentals & more | Vrbo
*Due to the COVID-19 pandemic, some of the attractions, accommodations, or things to do on this list may be closed or may have reduced services. Please ensure availability before making your decision.
*This post may contain affiliate links that may earn us a small commission, at no additional cost to you. Affiliate links in no way inform the hotels, sights, products, or other recommendations included in our articles. We've compiled all the opinions and recommendations expressed here from submissions submitted by the generous members of our Families Who Love To Travel community.
Families Love Travel is not liable for any injuries and/or damages to persons or property occurring as a result of your vacations influenced by the suggestions on this website. We are not responsible for any information given on this website, such as recommendations for babysitting services, car rentals, or accommodations. All content provided is for informational and review purposes only. The information we provide is meant to make it easier for families to travel together and nothing more. Try the suggestions at your own risk.
READ NEXT: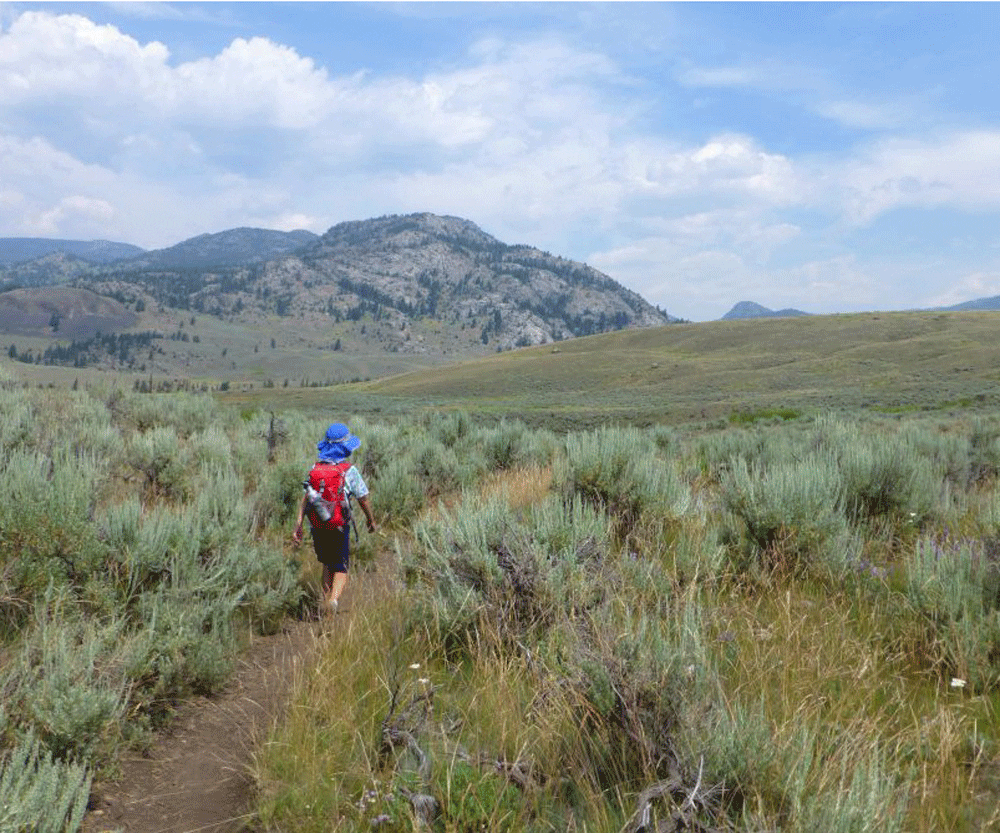 Everyone knows that Yellowstone National Park makes for a classic family vacation. Strolling the boardwalks...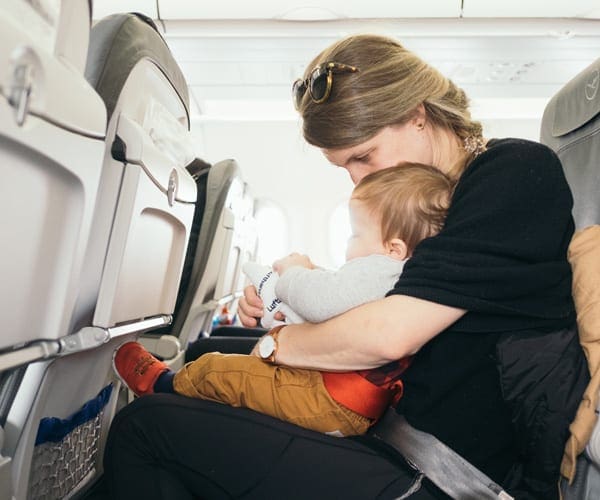 Families Who Love To Travel contributor Meghan Oaks provides her 10 best tips for your...