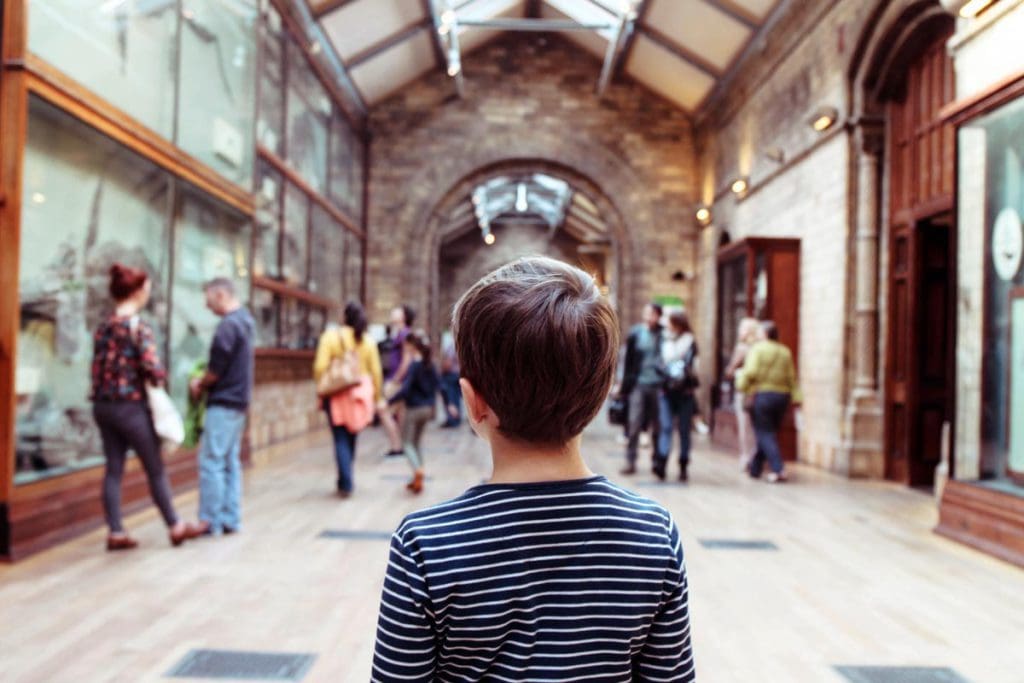 If you're on the hunt for exciting and educational family activities in London, there's no better place to start than the best museums in London for kids! From getting up close and personal with dinosaurs at the Natural History Museum, delving into science experiments at the Science Museum, or discovering ancient treasures at The British Museum – there's something here that will excite every little mind. These incredible institutions offer endless opportunities for learning and exploration, all while captivating young imaginations with fascinating exhibits and interactive activities. Not to mention, they make for a great break from sightseeing or a convenient rainy-day activity! So whether you're a first-time visitor or a seasoned expert on all things British culture, get ready to dive into a world of wonder and excitement that your whole family will never forget!
Best Museums in London for Kids of All Ages
Are you looking for a fun way to spend the day with your kids that are both educational and entertaining? Look no further than the best museums in London for kids! From interactive exhibits to awe-inspiring collections, these museums will provide hours of entertainment while teaching your little ones about science, history, and everything in between. So let's dive in and discover which museum will be the perfect fit for your family!
Planning a trip to Paris too? Consult this 9-Day Paris and London Itinerary with Kids!
The British Museum
If you're looking for the best free museums in London for kids, look no further than the iconic British Museum. Filled to the brim with fascinating artifacts and historical relics from all corners of the globe, this place is a treasure trove of knowledge that will both delight and educate visitors of all ages. From ancient Egyptian mummies and Greek sculptures to Roman armor and Viking artifacts, one of the most exciting parts of visiting The British Museum with kids is seeing all the amazing items on display. Don't miss the Rosetta Stone. it is a key piece in deciphering Egyptian hieroglyphics, Or, the stunning Parthenon Sculpture, which tells a rich story about life in ancient Athens. Plus, kids can learn about everything from early human history to modern technology all under one roof! 
Book a 2-hour guided tour of the British Museum here with GetYourGuide!
The Victoria and Albert Museum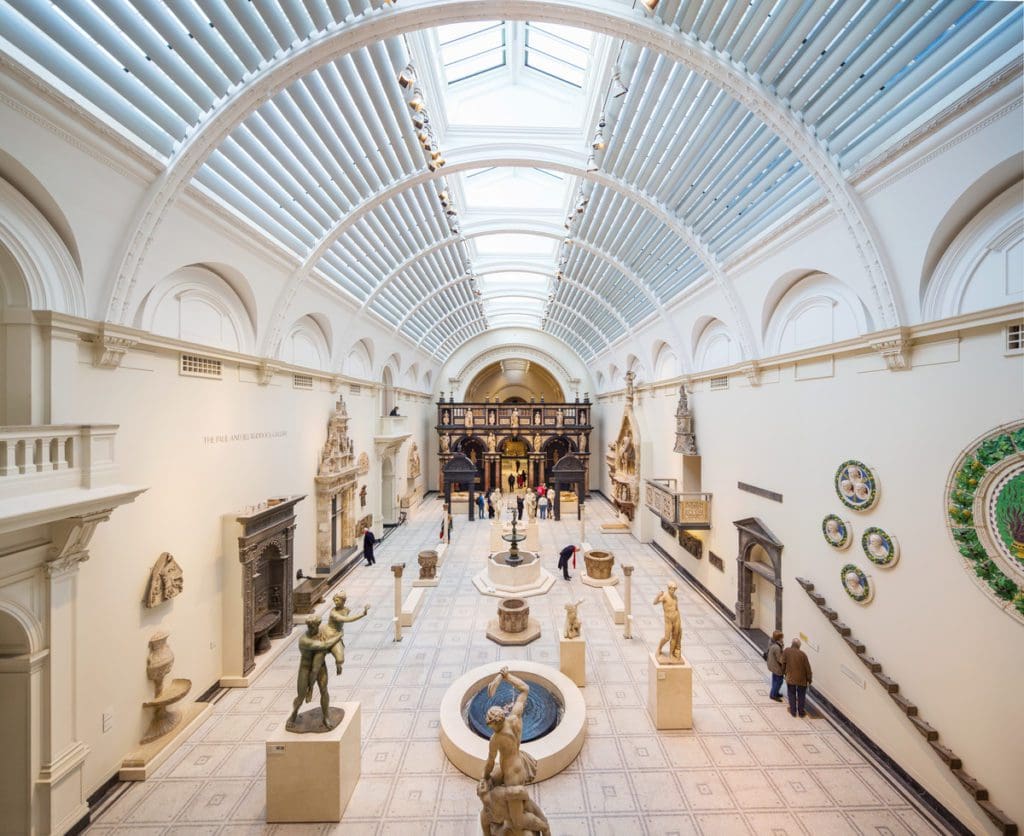 The Victoria and Albert Museum, also known as the V&A, is one of the most famous museums in London. This world-class museum offers a kaleidoscope of spectacular exhibitions, interactive displays, and hands-on activities that will fire up your child's imagination like never before! From antique treasures to Renaissance art pieces, your little ones can marvel at an array of extraordinary collections from all over the globe. One of the most exciting exhibits at this museum is undoubtedly the Cast Courts. Here, you can see reproductions of some of Europe's most famous statues and monuments such as Michelangelo's David or Trajan's Column up close. For those with an interest in fashion, be sure not to miss the Fashion Gallery. This exhibit showcases historical dresses spanning four centuries!
There's also a branch of the museum designed specifically for young children, The Young V&A. This section is set to open in July 2023 after a complete revamp. This interactive space offers a range of activities for children 12 and under to engage with art and design. From creating their own designs using digital technology to exploring different cultures through costume making, there are plenty of hands-on activities available!
Save money on attractions and purchase The London Pass here!
The Natural History Museum
The Natural History Museum is one of the most popular museums in London and for good reason! From towering dinosaur skeletons to rare minerals and gems, this awe-inspiring institution boasts a vast and impressive collection of over 80 million specimens across five different collections. As soon as you enter the museum's grand entrance hall, you'll be greeted by a life-sized blue whale skeleton hanging from the ceiling – 'Hope' – a sight that never fails to impress all ages. Kids will also love coming face-to-face with towering T-Rex skeletons. Not to mention, learning about prehistoric creatures through interactive displays in the dinosaur exhibit. Besides its permanent collection, the museum hosts temporary exhibitions that explore a variety of natural history topics, offering visitors a fresh and exciting experience every time they visit.
Reserve London: Natural History Museum Entry Ticket and Guided Tour through GetYourGuide here!
The Science Museum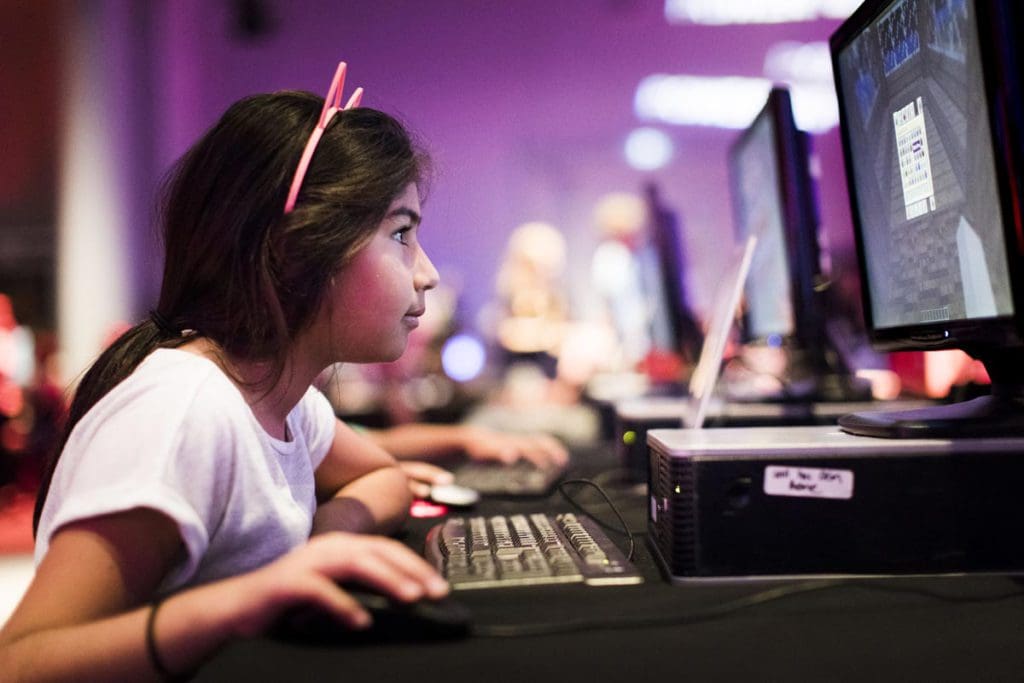 Photo Courtesy: The Science Museum
Kids will have a fantastic time learning at The Science Museum! Located on Exhibition Road in South Kensington, the museum has six floors filled with interactive exhibits. This includes the famous Launchpad gallery that explores forces and motion. Kids of all ages will love exploring the different zones in the museum. Start with "Power Up,", which features a selection of vintage video games and consoles from the last 50 years. Another crowd favorite is the "Wonderlab", a hands-on exhibit encouraging children to explore scientific concepts through play. By pushing buttons, turning knobs, and participating in various interactive activities, children can get a hands-on experience with science. Plus, for kids between the ages of 3 and 6, there's an interactive play area, The Garden.
The Science Museum also regularly hosts special events and exhibitions throughout the year, so it's worth checking their website before your visit.
Royal Observatory Greenwich
If you're looking for a truly out-of-this-world experience, then the Royal Observatory Greenwich is hands down one of the best museums in London for kids. Located in the heart of London, this astronomical marvel offers an unforgettable look into our solar system. Families love the exhibits and interactive displays to keep youngsters entertained for hours on end. From exploring the history of space exploration to getting up close and personal with stars and planets in mesmerizing planetarium shows, there's something here to spark wonder in every young mind. Through engaging visuals, models, and interactive exhibits, children can also gain a deeper understanding of the solar system, galaxies, and universe. One must-see is the Meridian Line, which marks 0 degrees longitude – a key reference point for navigation worldwide. Kids will love standing on either side of this line with one foot in each hemisphere!
The Royal Observatory also boasts stunning views over London from its hilltop location in Greenwich Park. Children can enjoy exploring these beautiful grounds while taking in breathtaking views across London.
Best Museums in London for Toddlers + Young Kids
Wondering what to do when it rains in London? When it comes to the best museums in London for kids, there are so many fantastic options that it's hard to know where to start! However, if you're looking for a museum that truly caters specifically to young children and toddlers, there are several standouts that really shine. Here are some suggestions!
For more things to do, check out this list of 13 Exciting Things to Do in London with Kids!
London Transport Museum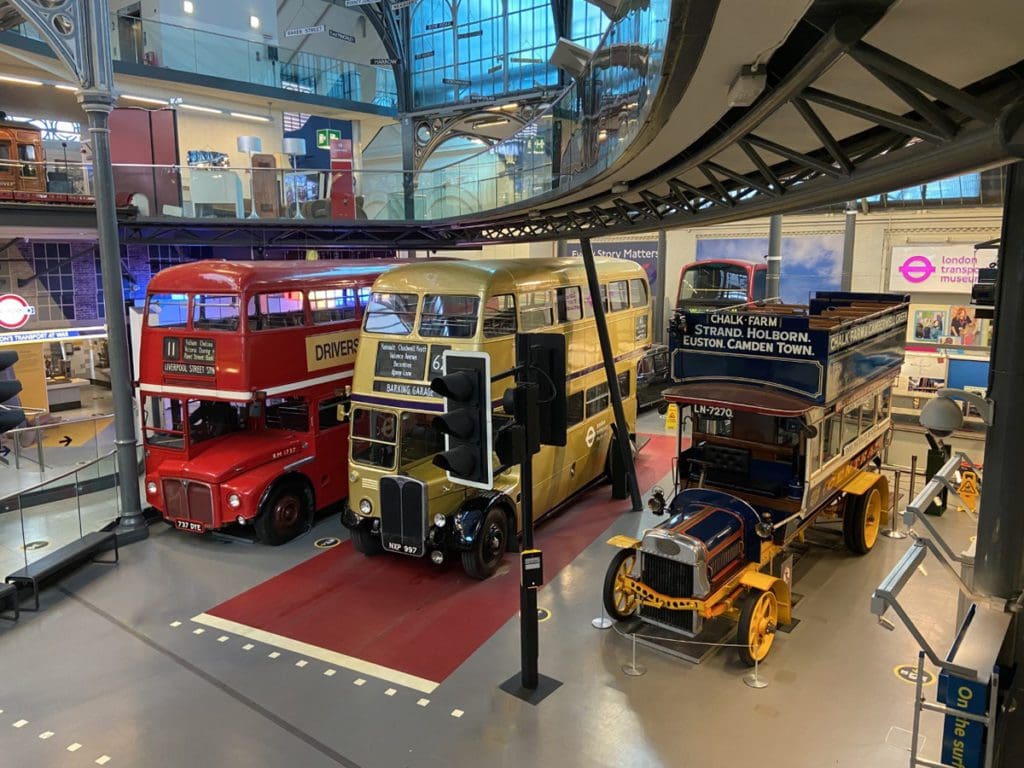 London Transport Museum is a treasure trove for transport enthusiasts of all ages, especially young kids! Located in Covent Garden, this exciting museum will transport your little ones on a journey through time and space as they explore the history of public transportation. From horse-drawn carriages to modern-day trains and buses, the museum's interactive exhibits offer hands-on learning experiences that allow children to discover how transportation has shaped London's development over time. One highlight is the collection of vintage vehicles, including iconic red double-decker buses and even an old-fashioned tube train. Kids will love learning about these fascinating machines and imagining what it would have been like to ride them back in their heyday. They can even climb aboard some and sit in the driver's seat!
In addition to its impressive collection of vehicles, the museum also offers various workshops, tours, and storytelling sessions that cater specifically to younger audiences.
Reserve your ticket to the London Transport Museum here with GetYourGuide!
Horniman Museum and Gardens
Photo Courtesy: Andrew Lee/Horniman Museum and Gardens (Left, Center), Megan Taylor/Horniman Museum and Gardens (Right)
Horniman Museum and Gardens is a great place to visit in London with young children! Though it's located in south London, it's still easy to reach via the Forest Hill tube station. As one of the best free museums to visit in London with kids, this magnificent destination boasts a vast collection of over 350,000 objects. This includes natural history specimens from around the world, musical instruments from every continent, and vibrant displays exploring cultures from across time and space. Of course, one highlight for kids is the giant stuffed walrus that greets visitors as they enter! There are also interactive exhibits that let children learn about different cultures.
Alongside the indoor exhibits, Horniman Museum has beautiful gardens with stunning views over London. Kids will love exploring the nature trails through the gardens and discovering hidden nooks to play in! Plus, don't miss The Butterfly House, where children can marvel at these magnificent insects up close as they fly freely around them.
Book your London Big Bus Tour now!
Discover Children's Story Centre
Photo Courtesy: Sorcha Bridge/Discover Children's Story Centre
When it comes to the best museums in London for kids, Discovery Children's Story Centre should definitely be at the top of your list! Located in Stratford, East London, this immersive and interactive space is designed with children's curious minds in mind; they're encouraged to jump right into the stories and become part of them! Recommended for ages 0 through 11, families can book a session for a certain time. It includes a visit to Story Worlds and the Story Garden, an interactive indoor and outdoor play area where kids can crawl through caves, perform in a puppet castle, and have more fun. Children can also dress up in costumes, participate in role-play activities, and use their imaginations to bring stories to life.
Then, you can also add extra events to your session too. The museum hosts storytelling sessions for kids three and under, as well as a variety of rotating exhibitions. A professional storyteller will engage children with captivating tales, encouraging their love for reading and fostering their imaginative abilities!
Best Museums In London For Young Kids + Tweens (School-Aged Kids)
If you're looking for the best museums in London for young kids and preteens, you will not be disappointed! Museums like the Postal Museum will be the perfect complement to subjects your child may already be learning in school – plus they're super fun too. Here are some more suggestions!
READ NEXT: Where To Stay In London With Kids By Neighborhood
The Cartoon Museum
If you're on the lookout for the best museums in London for kids, then there's just one place that has to be at the top of your list – The Cartoon Museum. Nestled near Tottenham Court Road, this museum transports visitors into a vibrant and colorful world of cartoons beloved by children everywhere. In fact, it houses a collection of over 6,000 original cartoons, caricatures, and comic strips from British cartoonists dating back to the 18th century! Plus, exhibits will appeal to young children and preteens. Learn more about the history of popular characters like Dennis the Menace and Desperate Dan. Both of whom have become an integral part of British culture. Families can also participate in interactive workshops to learn how cartoons are created or attend one of their special events, such as book launches or panel discussions with famous cartoonists.
The Cartoon Museum is part of the London Pass by Go City! Reserve yours here!
The Postal Museum
Photo Courtesy: The Postal Museum
The Postal Museum is a great place to visit with young kids and preteens who are fascinated by mail and the postal system. By introducing kids to the history and significance of mail delivery and communication, they can learn about an often-overlooked aspect of their daily lives. One of the highlights is the Mail Rail ride. This takes visitors on a journey through a hidden underground railway that used to transport mail across London. This unique experience gives children a glimpse into what it was like to work for the postal service in the past. There are also numerous exhibits showcasing different aspects of the postal service. Kids can learn about things like how letters were sorted and delivered before modern technology. They can even dress up in uniforms worn by postmen throughout history!
The Postal Museum also offers family-friendly workshops where children can create their stamps or learn calligraphy techniques. These hands-on activities provide opportunities for kids to get creative while learning about the importance of communication.
Reserve your tickets to the Postal Museum here with GetYourGuide!
Best Museums in London for Teens Who Love History
Teens who are history buffs can enjoy stories and artifacts of yesteryear at these best museums in London for kids! These are not just any kind of museums but cater to the very specific needs and interests that teenagers have when it comes to exploring their love for history. Whatever era interests you most, these London museums have got everything covered and then some!
Imperial War Museum
Imperial War Museum is a must-visit for any teenager interested in history, especially military history. From tanks to planes, from soldiers' personal stories to massive bombs that once threatened whole cities, the museum boasts an impressive collection of exhibits that showcase the impact of war on people's lives and how it has shaped our world today. There are also countless displays featuring artifacts. This includes items such as uniforms worn by soldiers during different wars or personal items like letters. These artifacts provide a unique perspective into what life was like for those caught up in conflict. Families may also be interested in the Holocaust Galleries. This exhibition tells stories about Jewish life before World War II. It also examines how Jews were persecuted under Nazi rule. 
National Army Museum
Photo Courtesy: National Army Museum
Teens who are interested in history and military affairs can't miss National Army Museum. Located in London's Chelsea District, the museum holds a vast collection of artifacts, memorabilia, and exhibits that showcase the British Army's history from its beginnings to the present day. One of the most impressive sections of the museum is the interactive galleries. Kids can explore army life through various simulations. This includes climbing aboard tanks and helicopters or participating in virtual reality missions. For those who prefer a more traditional approach, there are plenty of informative displays about famous battles and campaigns throughout history. Families can learn everything from medieval knights to modern warfare tactics British forces use today.
In addition to all these incredible exhibits, there are also regular events held at the museum, such as talks, workshops, and even live performances.
Consider reserving the London Sightseeing Pass and save on attractions.
Jewish Museum London
If you're looking to explore the history and culture of Jewish people in London, then the Jewish Museum is a must-visit destination. Located in Camden, this compelling museum tells the story of over 2,000 years of Jewish life in Britain through its exhibitions, displays, and collections. Teens can check out the permanent exhibition, "Jewish Britain: A History In 50 Objects". This exhibition includes objects such as a medieval mikveh (ritual bath), a World War I military prayer book, and a gold coin from King Edward III's reign. Another fascinating section is The Holocaust Gallery, where teens can learn about how Jews were persecuted during World War II. The gallery features personal stories, photographs, artifacts, and other materials that help to bring this period of history to life.
In addition to these exhibits, there are also temporary exhibitions throughout the year that cover various themes related to Jewish art, culture, and history. Families can also enjoy talks by experts on various topics related to Judaism or participate in workshops for children or adults.
Best Museums in London for Teens Who Love Art
If your teen loves art, then London has some of the best museums in the world that will make their creative hearts sing with excitement! The Tate Modern houses contemporary and modern pieces that are sure to leave you mesmerized, while The National Gallery offers a classic look into timeless masterpieces. Stay tuned to immerse yourself in beauty at these hidden gems throughout London!
RELATED: 23 London Hotels That Families Will Love
Tate Modern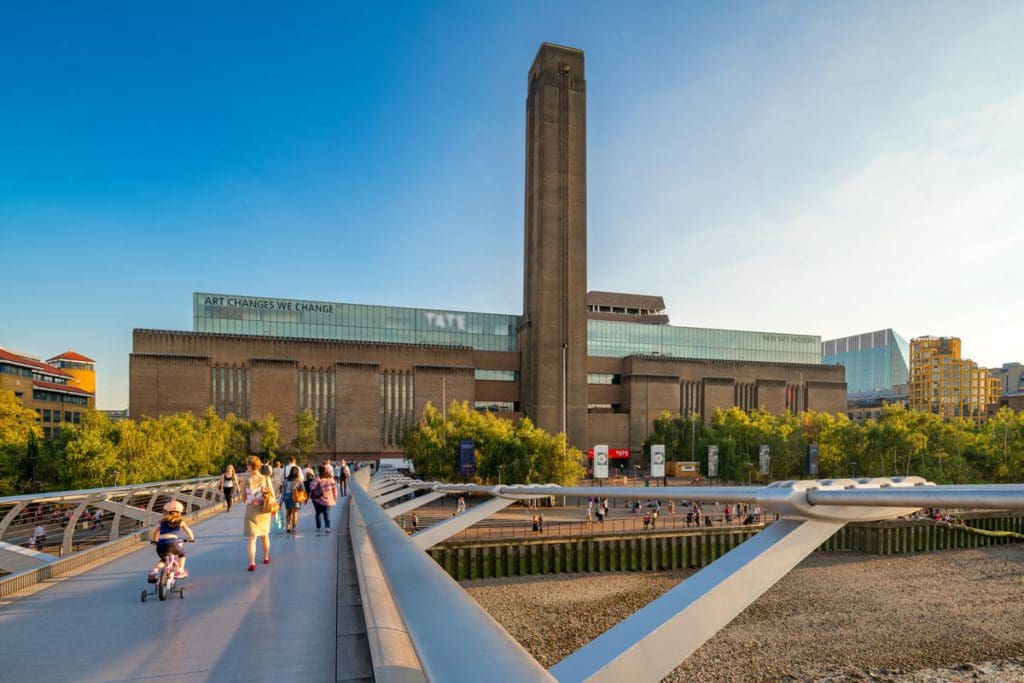 When it comes to the best museums in London for kids, there's one that stands out from the rest: Tate Modern. Located along the River Thames in London's Bankside neighborhood, this world-renowned gallery is not just a feast for the eyes, but an unforgettable experience in every sense. One of the most interesting aspects is its unique architecture. Housed in a former power station, it boasts stunning views across London's skyline through its panoramic windows. The building itself has become as much a work of art as any piece inside it! It also showcases an extensive collection of contemporary and modern art worldwide. This includes a permanent collection of works by famous artists such as Picasso, Warhol, Dali, and Matisse.
In addition to its permanent collection, Tate Modern also hosts temporary exhibitions that showcase new and emerging talents from all over the world. Plus, for teens who want to develop their own artistic skills, Tate Modern offers various workshops throughout the year.
Book your tickets to the Tate Modern here through Tiqets!
The National Gallery of Art
The National Gallery of Art is an excellent destination for any teenager interested in exploring art's rich history and diverse perspectives! Located in Trafalgar Square in Central London, it houses an impressive collection of over 2,300 paintings dating back to the mid-13th century. This includes works by some of the most famous artists in history, such as Leonardo da Vinci, Vincent van Gogh, and Michelangelo. One unique aspect of this museum is its ability to transport families through time and space with its diverse artworks. From medieval religious paintings to modern contemporary pieces, there's something for everyone here, including Dutch artist Jan van Eyck's Arnolfini Portrait. Teens may be fascinated by the ambiguity of this painting – is it a business agreement, a wedding portrait, or both?
The gallery also offers many interactive activities for teenagers that help them connect with art on a more personal level. For example, teens can participate in workshops focused on creative writing or painting inspired by pieces from the collection.
Reserve your tickets to London: Official National Gallery Highlights Guided Tour through Getyourguide!
The Design Museum
If you have a teen interested in design and architecture, then the Design Museum should be at the top of your list. With a prime location in Kensington, this museum showcases over 10,000 objects that chronicle the history of modern design, from fashion to furniture. Exhibitions here constantly change, so there's always something new to learn. The layout of the museum is also very engaging for teens as they can interact with some exhibits like 3D printers or create their designs on digital screens. One section not to miss is "Designer Maker User," which explores how designers respond to our needs through three interconnected roles – Designer, Maker, and User. It showcases iconic products worldwide while providing insight into how each object was made and used.
The National Portrait Gallery
London is a city that's steeped in history, culture, and beauty – making it an ideal destination for families with kids who are curious to learn about the world. And what better way to do this than by exploring some of the best museums in London for kids? One such museum that tops our list is The National Portrait Gallery! Reopening to the public in June 2022 after a recent renovation, this majestic gallery boasts a surreal collection of paintings, drawings, and photographs featuring famous people from all walks of life – politics, arts, science, and more. Teens will have the chance to check out over 200,000 portraits from the Tudor Times to contemporary pieces featuring famous personalities such as William Shakespeare, Queen Elizabeth I, David Bowie, and Adele.
Apart from its impressive collection of portraiture, the gallery offers various workshops, events, and interactive exhibits that cater specifically to families. Some activities include drawing classes inspired by portrait paintings or digital drawings using iPads.
Where to Stay in London with Kids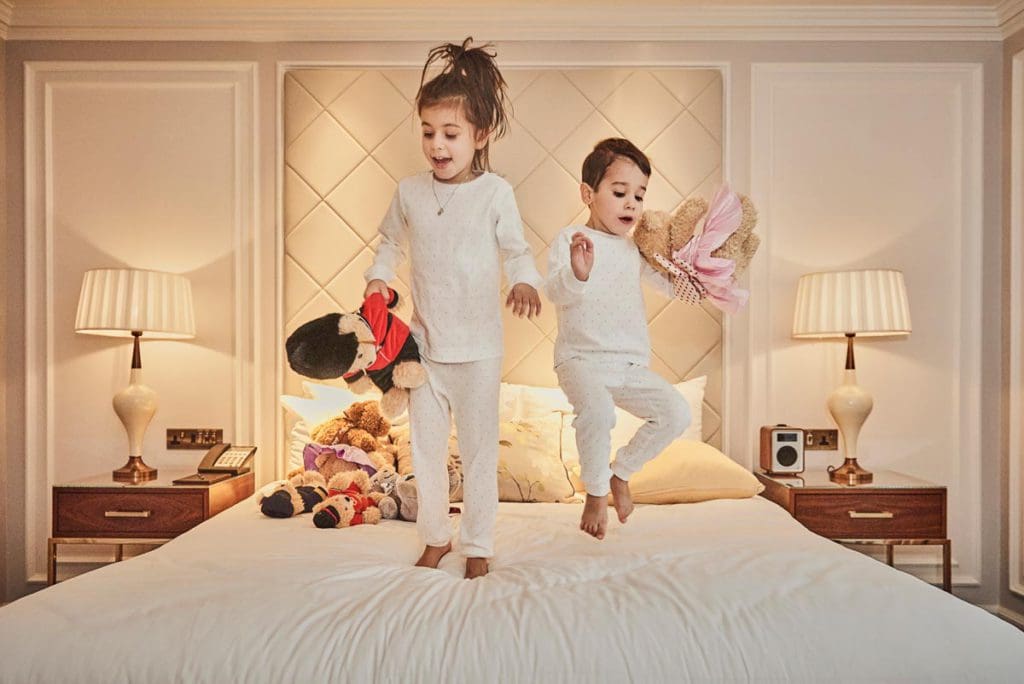 Need somewhere to stay in London with kids? We have some suggestions! Families who want to stay in Central London can check out Covent Garden. This neighborhood is home to hotels like ME by Melia and The Covent Garden Hotel. For an iconic luxury stay, check out posh neighborhoods like Mayfair. Here, you can book a room at 45 Park Lane or London Marriott Hotel Park Lane.
South Kensington is also home to The Resident Kensington. Meanwhile, in Westminster, families can check out St. Ermin's Hotel, Autograph Collection, Taj 51 Buckingham Gate, and St James's Hotel and Club. For more suggestions, check out our list of 23 London Hotels That Families Will Love or Where To Stay In London With Kids By Neighborhood!
Happy Travels!
We hope you liked this list of the Best Museums In London For Kids (By Age)! From learning about the horrors of war at the Imperial War Museum to hopping aboard a double-decker bus at the London Transport Museum, there's something for all ages in this diverse city. Enjoy your family museum day!
*This post may contain affiliate links that may earn us a small commission, at no additional cost to you. Affiliate links in no way inform the hotels, sights, products, or other recommendations included in our articles. All opinions and recommendations expressed here are compiled from submissions submitted by the generous members of our Families Who Love To Travel community.
READ MORE: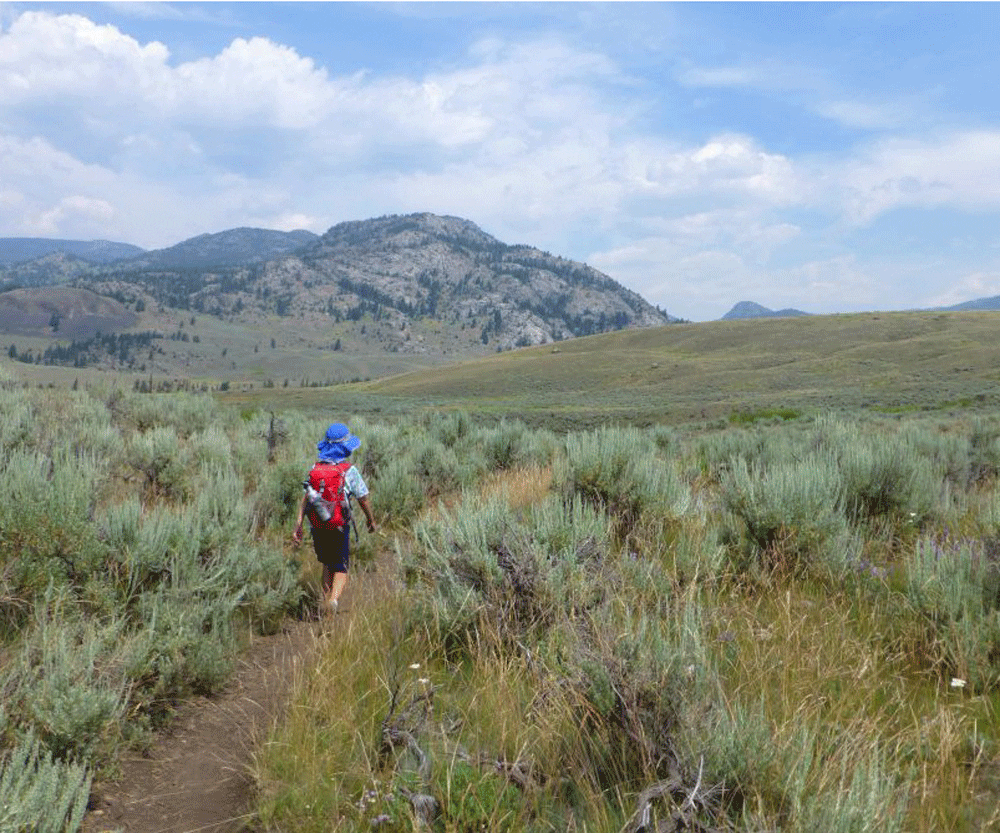 Everyone knows that Yellowstone National Park makes for a classic family vacation. Strolling the boardwalks...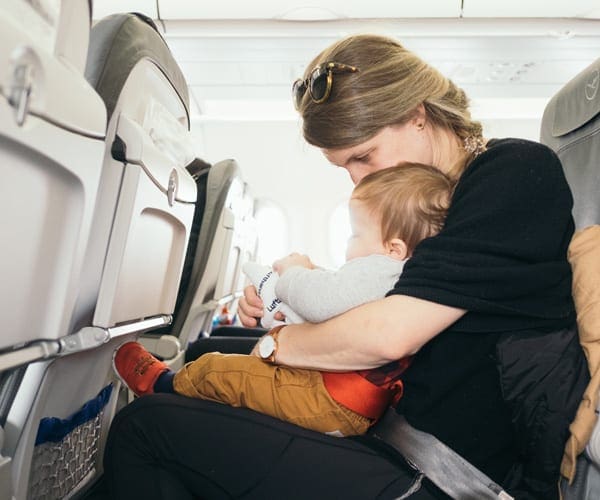 Families Who Love To Travel contributor Meghan Oaks provides her 10 best tips for your...