Germany is a country with a rich and diverse cultural heritage, so it comes as no surprise that it offers lots of places to visit with kids! From enchanting castles to whimsical theme parks, this magnificent country has something for everyone young at heart. Take a trip to Berlin to learn about German history or visit Garmisch-Partenkirchen to go skiing. Whether you're seeking cultural immersion through interactive museums or an outdoor hike through the wilderness, Germany caters to every interest. We've divided this list by region to make the process easier, and included any tips we have for visiting Germany with kids. Plus, where to stay in cities like Berlin. Let's delve into some of the best places to visit in Germany with kids and create unforgettable memories together!
Best Places in Northern Germany to Visit with Kids
​​There are plenty of exciting and educational destinations that the whole family can enjoy in northern Germany! From the history of Berlin to the beaches of Rügen Island, the options are simply endless. Keep reading to find out the best places in Northern Germany to visit with kids!
Berlin
Photo Courtesy: Michelle Hamilton
Berlin is one of the finest destinations in Germany for a family vacation! Bursting with a blend of history, culture, and entertainment options for little ones, this vibrant city offers a delightful experience.
Families will love Berlin's range of immersive museums, from the German Spy Museum to the German Historical Museum, the Neues Museum, the Deutschland Museum, and the DDR Museum. Don't miss a chance to see some vibrant street art on the longest remaining section of the Berlin Wall at the East Side Berlin Wall Gallery! Then, head over to the famous Berlin Zoo, home to around 20,000 animals from all corners of the globe. Or, check out Tierpark Berlin or the Aquarium Berlin.
On Sundays, one must-stop is the Mauerpark Flea Market. While parents delve into vintage treasures and unique trinkets, kids will love exploring this bustling market filled with food stalls and street performers. Finally, families can also visit the LEGOLAND Discovery Centre Berlin, explore historical Berlin, or take a day trip to nearby Potsdam.
For more suggestions, read this Fun & Educational 2- to 5-Day Berlin Itinerary With Kids!
Where to Stay in Berlin with Kids
Wondering where is the best place to stay in Berlin with kids? The Grand Hyatt Berlin offers spacious and luxurious rooms, an indoor pool, and a spa. Another great choice is the Meliá Berlin, located near popular attractions such as Checkpoint Charlie. For those seeking a more budget-friendly option without compromising on quality, The Circus Hotel stands out as an excellent choice. Or, for unmatched luxury during your stay in Berlin with kids, look no further than Hotel Adlon Kempinski located next to Brandenburg Gate – one of Germany's most iconic landmarks. Families also love Hotel Palace Berlin, Hampton by Hilton Berlin City Centre Alexanderplatz, and Hilton Berlin. Plus, you can check for rentals on Plumguide or Vrbo!
Bremerhaven
One of the best places to visit in Germany with kids is Bremerhaven! Located on the North Sea coast, this bustling maritime city offers an array of family-friendly activities and attractions!
The Klimahaus Bremerhaven 8° Ost is a unique museum that allows kids to explore different climate zones from around the world through interactive exhibits and installations. Another highlight is the German Emigration Center. Travel back in time to discover what life was like for emigrants leaving Germany during various periods in history! Little ones will also love the German Maritime Museum, which is packed with impressive ships and captivating exhibitions.
Animal lovers can't miss a chance to visit the Zoo am Meer, home to creatures such as penguins, seals, flamingos, polar bears, and more. To do some shopping, visit Fishery Harbor to browse various market stalls and appreciate the old warehouse buildings where fishermen used to buy and sell fish.
Families can also combine a visit to Bremerhaven with a trip to Bremen. In Bremen, visitors can explore the historic Schnoor district or check out the Universum Science Center.
Rügen Island
When it comes to choosing the best places in Germany for a family vacation, Rügen Island tops the list with its abundant attractions for kids! Located off the northeast coast, this picturesque island in the Baltic Sea offers a delightful blend of natural beauty and exciting activities.
Visit Jasmund National Park, famous for its stunning white chalk cliffs known as Königsstuhl. Kids will be impressed by these towering cliffs and can enjoy exploring several hiking trails leading through dense forests and along scenic viewpoints. ​​For something educational, the Prora Museum Complex showcases remnants of Hitler's massive beachfront resort complex from World War II, which were later transformed into museums highlighting different aspects of German history.
Then, Prora Beach and Binz Beach are also perfect for building sandcastles or splashing around with your little adventurers. Families can also stroll along the Lift Sellin Pier to visit the beach or grab a bite to eat. Or, for something more exciting, visit Karls Erlebnis Dorf, a popular amusement park filled with thrilling rides, farm animals, and delicious treats.
Just across the bridge, animal lovers can't miss the Ozeaneum in Stralsund, an aquarium with underwater creatures from around the world!
Choose Plumguide to reserve your homestay in Rügen Island here!
Best Places in Central Germany to Visit with Kids
Germany is a land steeped in rich history and wonderful fairy tales, making it an ideal destination for families with kids. In central Germany, the area surrounding Frankfurt offers a plethora of captivating places that will transport you back in time. Here are some suggestions!
Castles Along the Rhine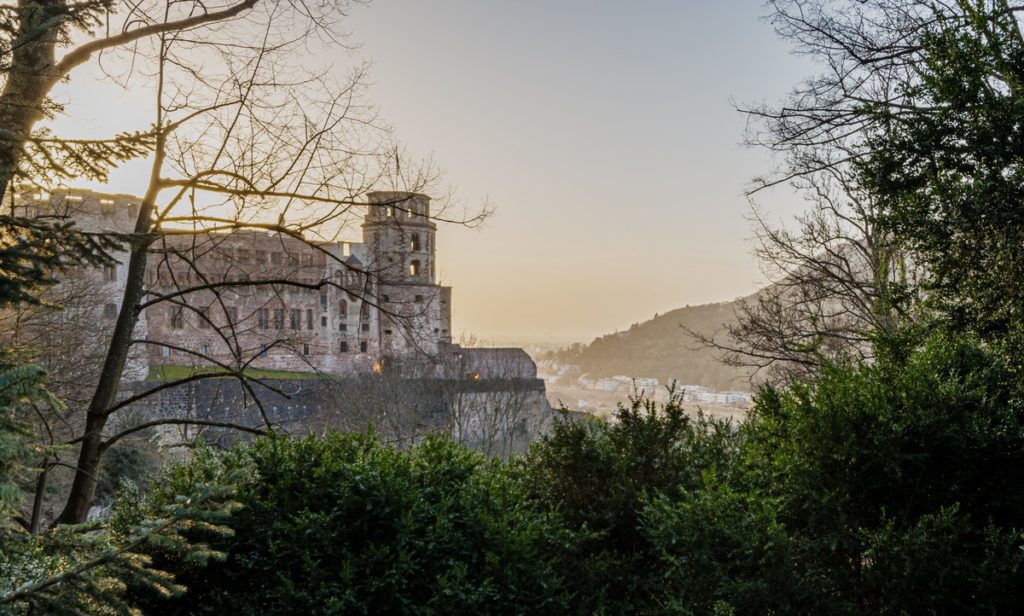 One of the best places to visit in Germany with kids is the scenic region along the Rhine River in Central Germany. Here, you can explore a variety of picturesque castles that will captivate their imagination! Located near Frankfurt, this area is home to several impressive fortresses that have stood for centuries.
Schloss Auerbach overlooks the town of Auerbach from a hilltop and has stunning views of the surrounding countryside from its two towers. To reach the castle, you can climb up a winding route, which won't be too hard for kids.
Though less well-known than other castles in Germany, Burg Frankenstein may spark your child's curiosity since it's believed to be connected to Mary Shelley's famous novel Frankenstein. Wandering its dark corridors and hidden chambers will transport young ones into a world of mythical creatures and spooky tales. There's also a restaurant that's open in the summer.
Finally, Heidelberg Castle is also an impressive example of German Renaissance architecture, though it's only been partially restored.
Best Places to Visit in Eastern Germany with Kids
When it comes to exploring Germany with kids, the eastern part of the country offers a plethora of exciting destinations that are both educational and fun. Stay tuned to find out more of the best places to visit in Germany with kids!
Swiss Saxony
Spend your next family vacation in Germany in Swiss Saxony! Tucked away in the Elbe Sandstone Mountains near Dresden, this culturally distinct region offers a variety of historic activities and outdoor sights that are guaranteed to keep kids entertained.
Explore Saxon Switzerland National Park, which has hikes that pass through rock formations, verdant forests, and postcard-worthy landscapes. This includes the 3.9-mile Bastei Bridge & Swedish Holes Loop, where you can cross the iconic Bastei Bridge. Not only does it have amazing views, but it also leads to Neurathen Castle. Then, outdoorsy families can go rock climbing or on a scenic boat ride along the Elbe River for a unique perspective.
Königstein Fortress lets families delve into centuries-old history while enjoying the views from its ramparts. You can also hop aboard the heritage steam train known as Kirnitzschtalbahn for a ride through charming villages and lush greenery. It's one of Europe's few remaining narrow-gauge railways! Near Dresden, check out the city of Chemnitz, home to the Botanischer Garten Chemnitz and the Water Castle Klaffenbach.
Best Places to Visit in Southern Germany with Kids
Germany is an amazing destination for families with children, particularly in the incredible southern region. With its picturesque landscapes, charming towns, and rich history, this region is teeming with opportunities for kids of all ages. Here are the best places in southern Germany to visit with kids!
Munich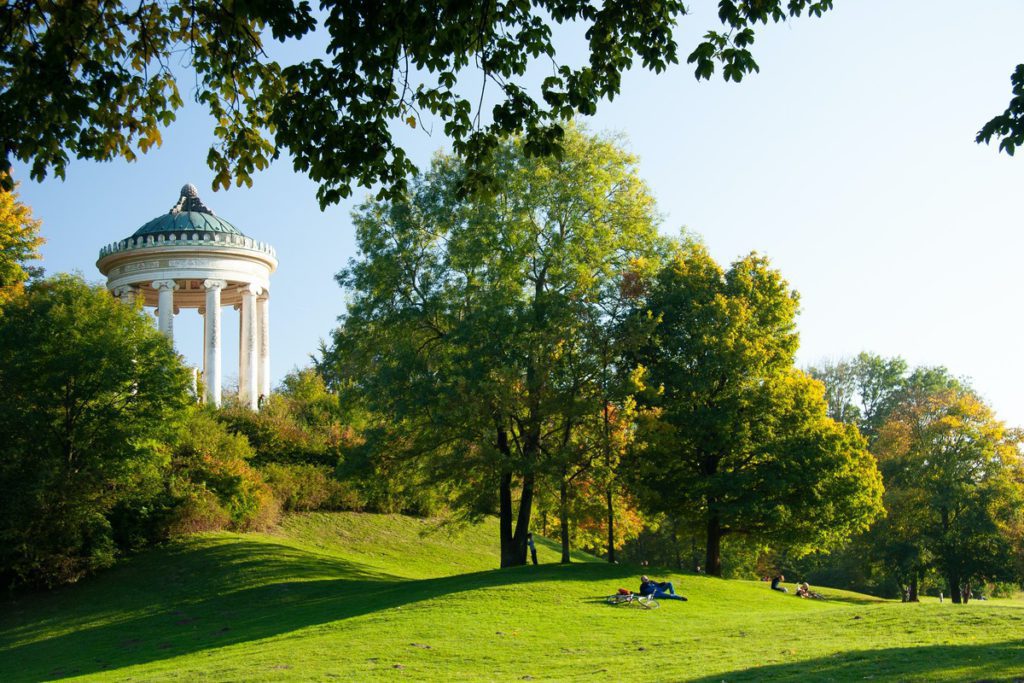 Germany offers many exciting destinations for families with kids, but Munich stands out as one of the best! Renowned for its rich history, impressive architecture, and activities for all ages, ​​this city in southern Germany ensures an unforgettable experience for the entire family.
Marienplatz, the main square, awaits in the city center with its iconic Glockenspiel clock tower. Families can also explore the English Garden, a huge park with lots of green space, a Monopteros for great views, a lake, and even a Japanese Tea House. Plus, for kids who like to go surfing, the waves of the Eisbach River at the entrance of the park attract surfers from all over the world! Munich also has a variety of kid-friendly museums, including the Deutsches Museum, showcasing the wonders of science through interactive exhibits and hands-on experiments. Kids will also love the BMW Museum, where they can see old cars and learn interesting facts about BMWs. Another important landmark is Nymphenburg Palace, which boasts beautiful gardens perfect for a picnic or a peaceful stroll.
Families with young kids will love a visit to the Hellabrunn Zoo, which houses over 14,000 animals, including elephants, penguins, and giraffes. The Sea Life Aquarium is also famous for housing the largest collection of sharks in Germany, which will surely impress your little ones! The aquarium is located within Olympiapark, a sprawling place to explore with your kids or even rent pedal boats for some fun on the lake.
Look for a homestay in Munich through Vrbo here!
Regensburg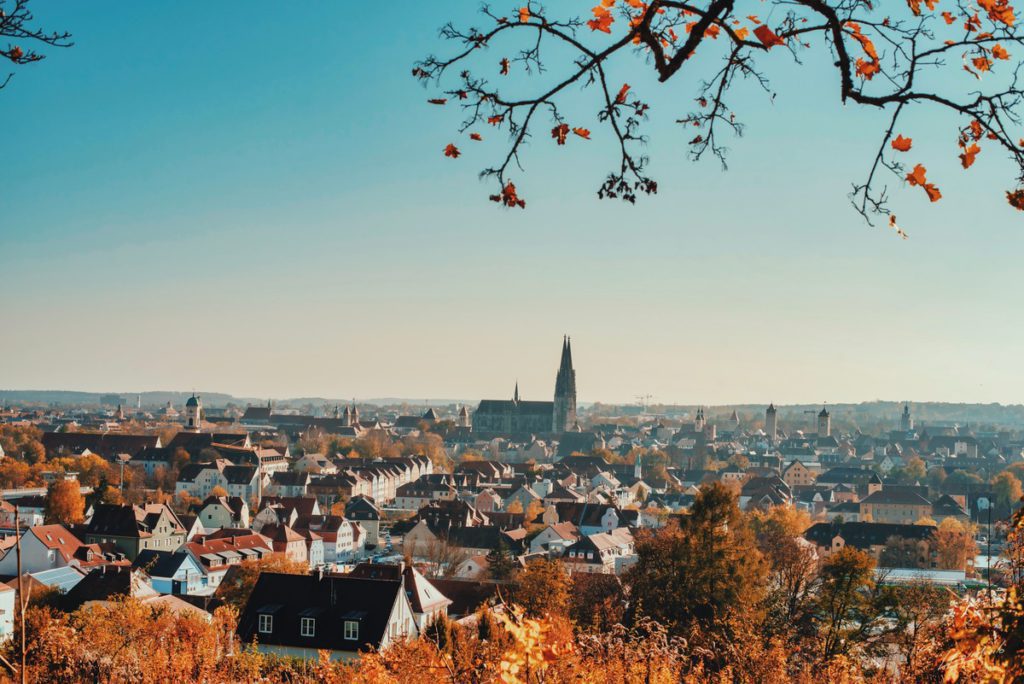 Regensburg is a city that shouldn't be missed when exploring the best places in Germany to visit with kids! Located along the Danube River in Bavaria, this charming UNESCO World Heritage Site offers a variety of activities for children of all interests.
Stroll through the lively Old Town, where kids can enjoy spotting colorful houses and unique landmarks like the Stone Bridge with its 16 arches. Families can also visit the Regensburg Cathedral, known for its Gothic architecture and captivating medieval art. At the Historisches Museum, aka the Museum of History, there are exhibits spanning the Stone Age to today. When the weather is warm, take a boat trip along the Danube River to learn more about the city's history. Or, if kids are tired of all the historical excursions, take a break at one of the many playgrounds throughout town, like Ritterburg Spielplatz. Plus, just east of the city lies the Walhalla Temple, a replica of the Parthenon. Kids can marvel at impressive statues of historical figures and learn about Germanic mythology!
LEGOLAND® Germany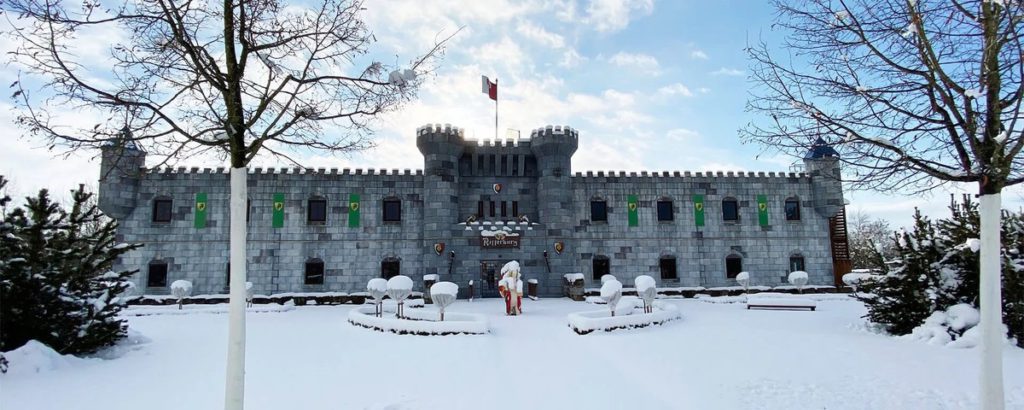 LEGOLAND® Germany promises endless fun and excitement for the whole family! Located in Gunzburg, this theme park offers an immersive experience where children's imaginations can come to life.
One must-see at LEGOLAND Germany is Miniland, which showcases famous German landmarks constructed using millions of LEGO bricks. Kids can marvel at Frankfurt's financial district or explore Munich's historical city center all scaled down to miniaturized perfection. In terms of adventures, there are numerous thrilling rides like the Project X roller coaster and Dragon Hunt ride for younger kids. Additionally, families can enjoy live shows performed by talented LEGO characters or take part in interactive workshops where young builders can create their own masterpieces from LEGO blocks.
Pottenstein
Germany isn't only a treasure trove of history and culture, but it also has numerous attractions for families with children! One hidden gem is the charming town of Pottenstein, located in Bavaria's Franconian Switzerland region.
First, explore the famed Teufelshöhle (Devil's Cave). This underground adventure will reveal incredible rock formations filled with stalactites and stalagmites. In the summer, kids will also enjoy a trip to Erlebnisfelsen Pottenstein, a fun toboggan run. Those who want something even more thrilling can check out E-Fun-Park Pottenstein, an amusement park with electric go-karts! Or, go rock climbing at Kletterwald Pottenstein. Even if you've never tried it before, the instructors are helpful and friendly, and will make your kids feel right at home.
As one of the best places in Germany to visit with nature-loving kids, outdoor enthusiasts can also rent e-bikes or hike through the landscapes surrounding Pottenstein. Want something a bit more historic? Admire the architecture of Burg Pottenstein, the town's main castle.
Nuremberg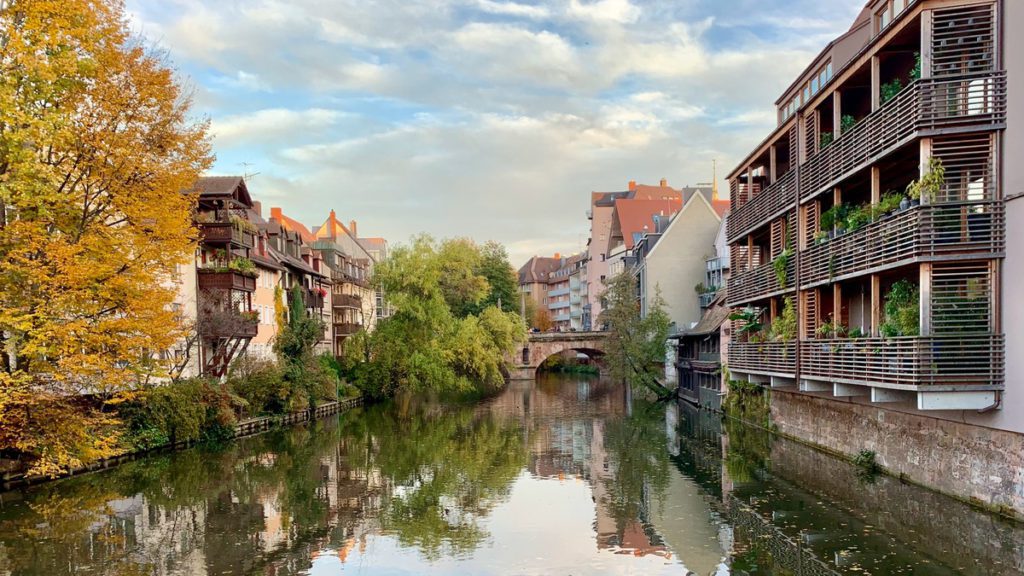 Nuremberg ranks high on the list of family-friendly destinations in Germany! Located in the scenic landscapes of Bavaria, this dynamic city seamlessly combines history, culture, and enchantment to create a memorable family adventure.
Explore the iconic Kaiserburg Castle, located in the historical city center. The city itself is also surrounded by old Medieval walls, which you can see near Albrecht Dürer's House. Art lovers can also visit this museum to explore the house and life of one of Germany's most famous painters! Germanisches National Museum also houses a huge collection of German art and artifacts. Of course, kids will love the Nuremberg Toy Museum, which explores the history of play, from ancient dolls to train sets. Kids will also love the world-famous Nuremberg Zoo. It's home to over 300 different species, including polar bears, lions, and elephants. When you need something to do indoors, the Tucherland Indoor Playground can keep kids entertained for a few hours.
Nuremberg also hosts the famous Volksfest, an annual summer festival complete with amusement park rides, carnival games, and more family fun. Families visiting Nuremberg during the holidays can't miss the Nuremberg Christmas Market, one of the best Christmas markets in Europe for families!
Use Vrbo to reserve your stay in Nuremberg here!
The Black Forest
Germany's Black Forest boasts stunning landscapes carpeted with lush greenery, towering mountains, and charming villages straight out of a fairytale. Situated in the southwestern region of the country bordering France, this picturesque destination offers a range of unique experiences for little adventurers.
For a sensory experience, The Black Forest offers a variety of "barefoot parks" – designated areas where hikers can walk barefoot to immerse themselves in nature and foster a greater awareness of their surroundings. One popular one for families is in Dornstetten, an adorable town with a market square and a water playground for kids! Located between Hausach and Gutach, The Black Forest Open Air Museum is a popular place to visit from March until November. Families can explore the different farmhouses to learn about life in the Black Forest over the last 400 years. The forest is also home to a number of waterfalls that families can see, including the Triberg Waterfalls, accessible via an easy hike that's a little over a mile there and back.
Kids will love riding ​​on alpine roller coasters in the summer, like The Hasenhorn Coaster in Todtnau. No wonder this area is one of the best places in Germany to visit with kids.
Stuttgart
Germany is a haven for families traveling with kids, and one destination that stands out is Stuttgart. Located in southwest Germany, this kid-friendly city was once the home of Germany's medieval counts and kings. Today, it offers a fantastic mix of outdoor adventures, historic attractions, and a look at Germany's automobile industry.
The Wilhelma Zoo and Botanical Garden is a must-visit spot, featuring over 11,000 animals from around the world, from lions to giraffes, penguins, and even sea lions. Little car enthusiasts will love The Mercedes-Benz Museum, which showcases an impressive collection of automobiles throughout history. The Porsche Museum is a must-visit too. Here, kids can get up close and personal with the legendary racecar! Kids with a lot of energy can also burn it off at Killesberg Park, with its sprawling lawns and playgrounds. Then, get the best views in town from Fernsehturm Stuttgart, a telecommunications tower turned observation deck and restaurant. Right outside of Stuttgart in Sindelfingen, families can also visit Sensapolis, an indoor amusement park with a climbing wall, science zone, and more.
There's also paddle boating on the Neckar River in Tubingen, just south of Stuttgart.
Save and book your hotel in Stuttgart through the Families Love Travel booking site here! Sign-up is complimentary!
Garmisch-Partenkirchen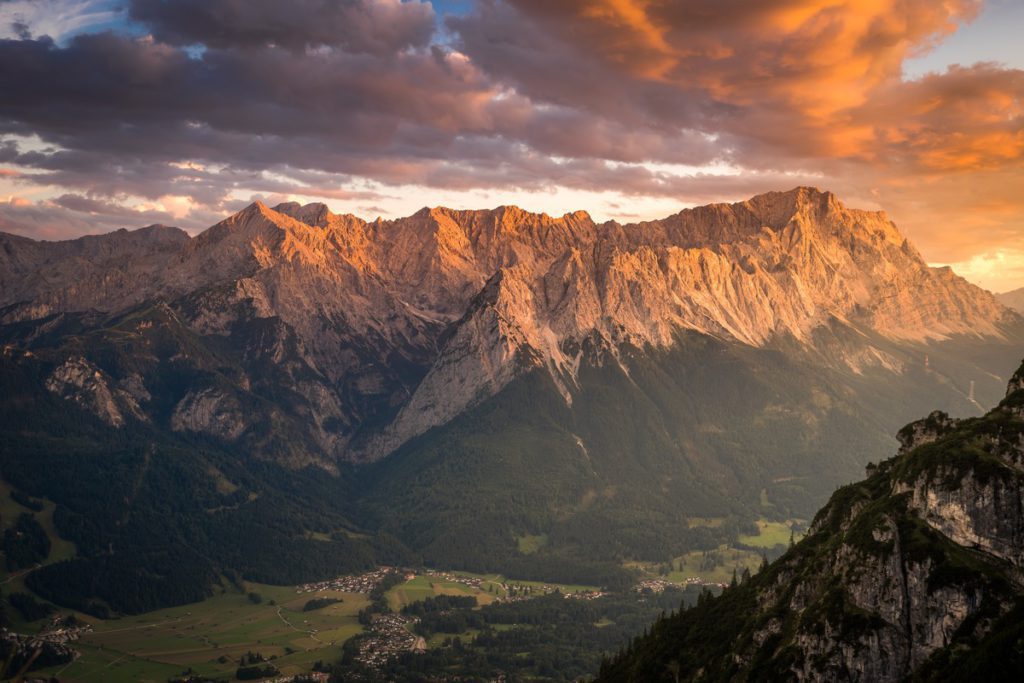 Garmisch-Partenkirchen easily tops the list of best places to visit in Germany with kids! Nestled in the Bavarian Alps, this Alpine ski town is a haven for winter sports enthusiasts and summer hikers alike, offering outdoorsy families lots to do no matter the season.
In the winter, Garmisch-Partenkirchen transforms into a wonderland offering various activities such as sledging or skiing, perfect for beginners due to the special children's area. Tobogganing is also a popular activity for families here, in both the winter and summer. Plus, the area is famous for hosting a beautiful Christmas market in Partenkirchen.
During the summer, venture into Partnachklamm, a gorge just outside Garmisch-Partenkirchen that features dramatic waterfalls and narrow paths perfect for hikers young and old. Kids can also soar above the mountains on the Eibseeseilbahn, a cable car that travels up Zugspitze. If you want to explore more, consider a ride on the Zugspitze Railway, which travels from Garmisch-Partenkirchen to Lake Eibsee and provides breathtaking mountain scenery.
Oberammergau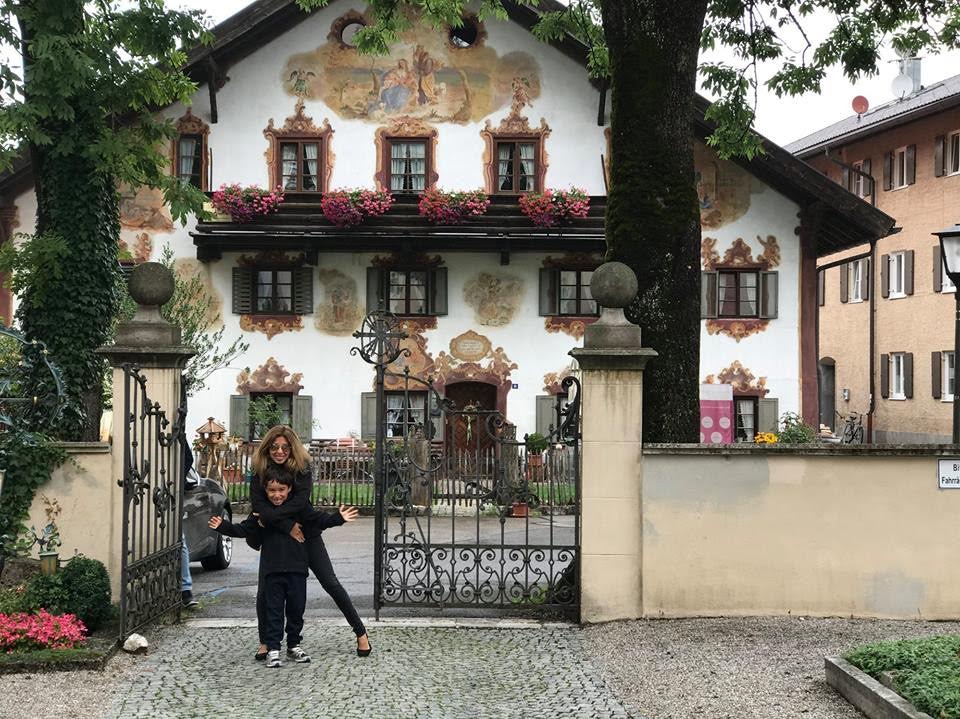 Families visiting the Garmisch-Partenkirchen area can't miss a trip to Oberammergau, a charming small town famous for hosting its Passion Play, which takes place every ten years since 1634. Held in an open-air theater, this dramatic performance depicts the final days of Jesus Christ's life, showcasing elaborate costumes and stage settings created by local artisans. Kids will also love strolling through the cobblestone streets of the town and spotting the traditional homes decorated with murals depicting scenes from famous fairytales by the Brothers Grimm, like Cinderella, Snow White, and Little Red Riding Hood.
Neuschwanstein Castle
Neuschwanstein Castle is one of the most famous castles in Germany, which obviously earns it a spot on our list of the best places in Germany to visit with kids! Situated atop a scenic hill in Bavaria, this enchanting castle will capture the imagination of both children and adults alike.
Kids will immediately notice its architecture reminiscent of their favorite storybook castles. The inside is equally fascinating, featuring ornate rooms with intricate woodwork and vivid murals inspired by medieval legends. One highlight for young visitors is King Ludwig II's bedroom, decorated in blue tones like Sleeping Beauty's chambers. For families who want more adventure, nearby trails offer lovely views of the Alps. Take the Tegelberg Cable Car up the mountain for an aerial view of the castle and the Ammer Mountains!
Or, hop on a boat ride on Lake Forggensee for panoramic views of the castle, alongside Hohenschwangau Castle too!
Use Getyourguide to book your tour of Neuschwanstein Castle here!
Happy Travels!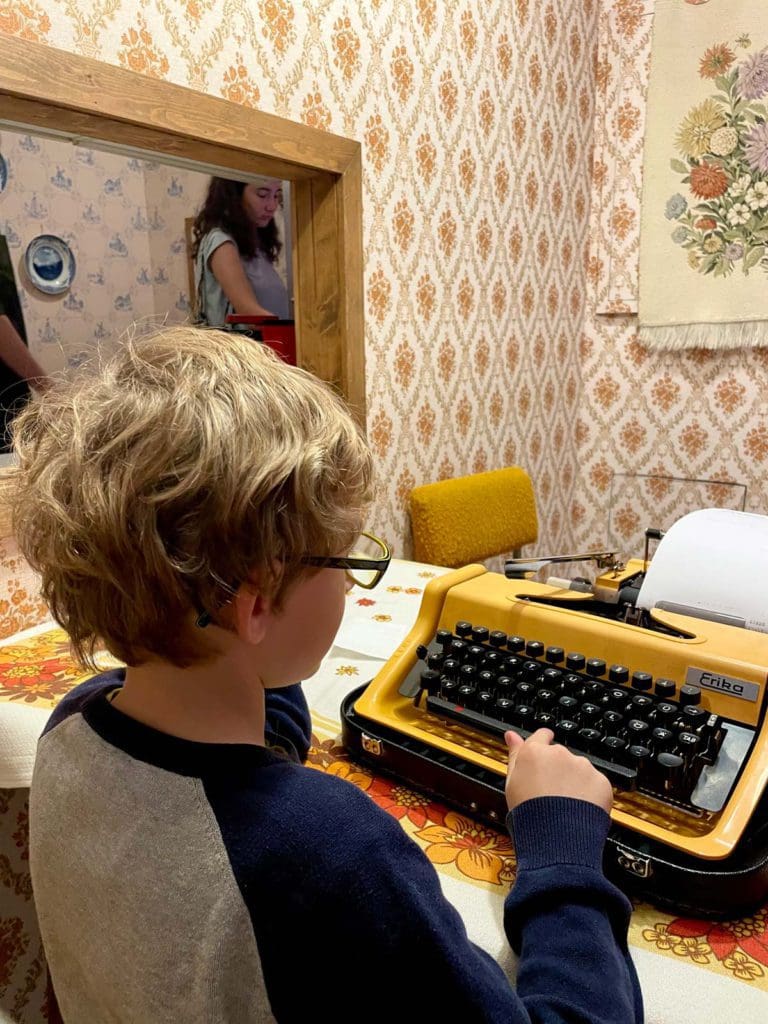 Photo Courtesy: Michelle Hamilton
We hope you liked this list of the Best Places in Germany to Visit with Kids! From Berlin to Stuttgart, this European country offers outdoor adventures, historical attractions, and everything else you need for an epic family vacation. Enjoy your trip to Germany with kids!
*This post may contain affiliate links that may earn us a small commission at no additional cost to you. Affiliate links do not inform the hotels, sights, products, or other recommendations included in our articles. All opinions and recommendations expressed here are compiled from submissions submitted by the generous members of our Families Who Love To Travel community.
READ NEXT: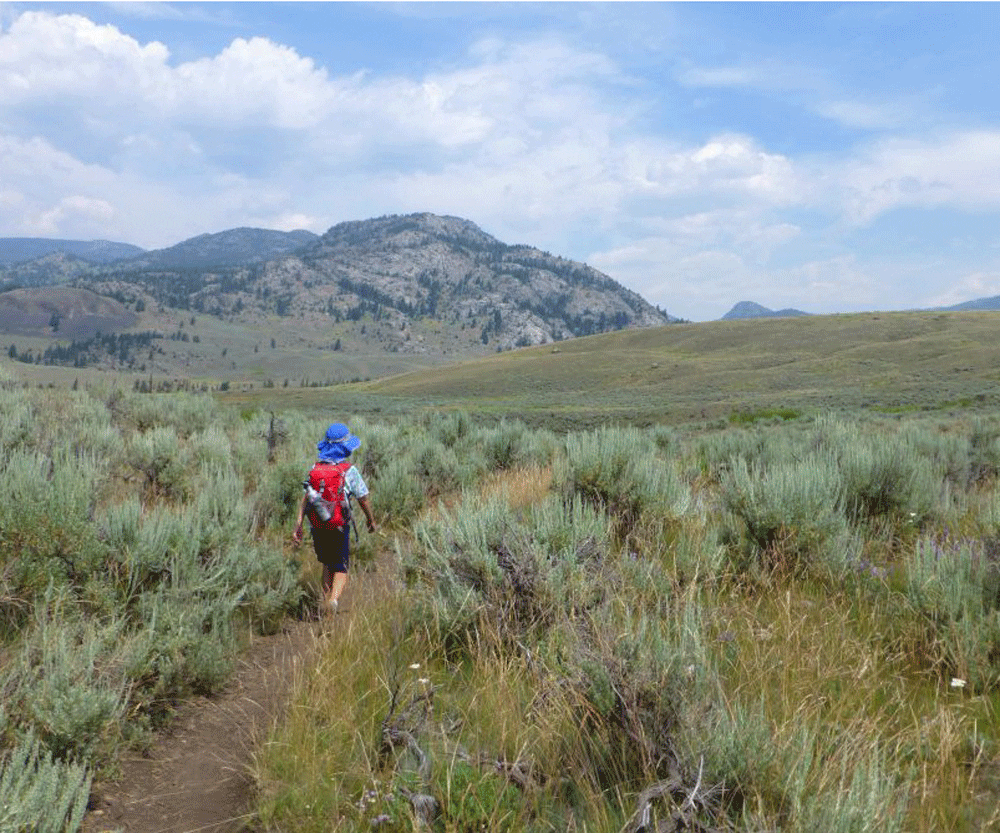 Everyone knows that Yellowstone National Park makes for a classic family vacation. Strolling the boardwalks...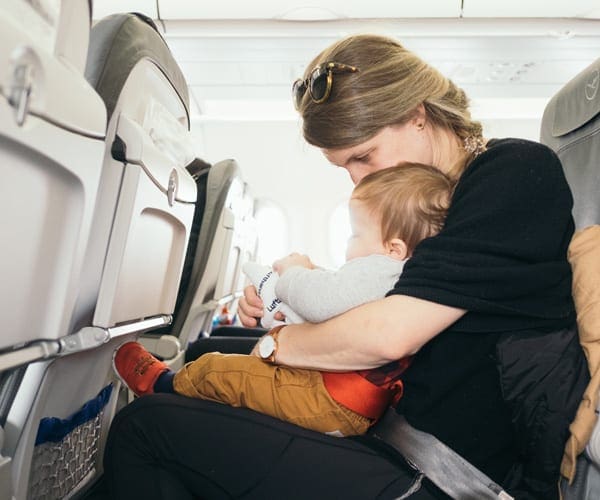 Families Who Love To Travel contributor Meghan Oaks provides her 10 best tips for your...