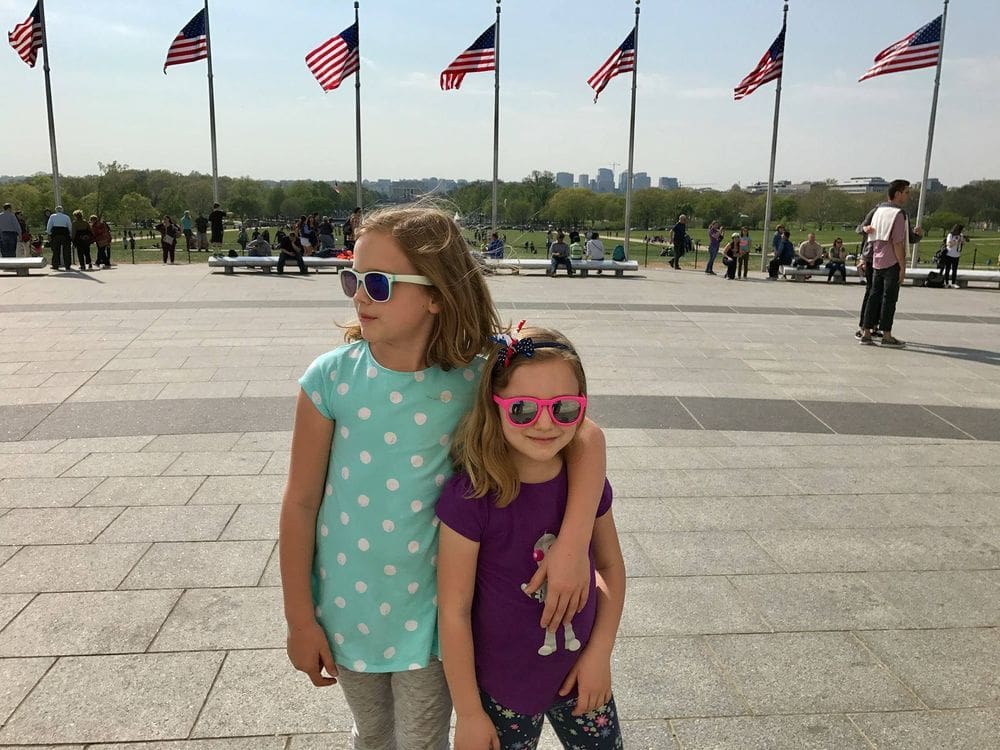 Labor Day weekend may signal the unofficial end of summer in NYC, but that doesn't mean the family fun has to stop! From thrilling theme parks, serene beaches, picturesque mountains, and vibrant cities to historic landmarks, there is something for everyone in your family. Take in breathtaking views at Niagara Falls or immerse yourself in history by visiting Washington D.C.'s monuments and museums. Escape the city bustle with picturesque hikes through lush forests in The Catskills, or enjoy camping under starry night skies at Lake George. Whether you want relaxation or excitement, these top picks provide an unforgettable escape where amazing memories can be made with family by your side. So pack up the car and prepare for a memorable holiday weekend filled with fun, laughter, and endless possibilities!
Best Places to Visit during Labor Day Weekend for a Mix of History, Culture, & More
If you're looking for a mix of history, culture, and more, there are plenty of destinations that are easily accessible from NYC. From Washington, D.C., where you can tour the museums and monuments that represent the rich cultural heritage of America's capital city, to Philadelphia – the birthplace of American independence, this long weekend is the perfect time to explore and experience new places with your kids. Here are some options!
READ NEXT: Explore The United States On A Budget: 21 Affordable Summer Vacation Destinations With Kids
Washington DC
Photo Courtesy: Linsey Stuckey
Washington DC is the ultimate destination for those seeking an unforgettable Labor Day weekend getaway with their family! Around 5 hours away, it's home to iconic American landmarks, a variety of kid-friendly museums, and so much more. The city even hosts certain festivals or events over Labor Day Weekend, too, such as The National Symphony Orchestra's free annual Labor Day weekend concert, which takes place on the West Lawn of the U.S. Capitol. It's no wonder that Washington DC ranks highly on the list of best places to visit during Labor Day weekend with your family from NYC!
No trip to DC would be complete without a visit to the monuments and memorials. Start your weekend by visiting the National Mall, showcasing monuments like the Washington Monument, Lincoln Memorial, and Vietnam Veterans Memorial. Families can also head over to the free Smithsonian Institution museums – there are 19 in total, ranging from the National Museum of American History to the National Postal Museum. Or, tour the U.S. Capitol Building or the White House! The National Zoo is also a great place for animal lovers to spend an afternoon.
Looking for more things to do in Washington DC with kids? Take a stroll through one of D.C.'s many parks or gardens, such as Rock Creek Park or the United States Botanic Garden. Or, rent a paddleboat and explore the Tidal Basin in Washington's Southwest Waterfront neighborhood – you'll get great views of the city from the water!
Book your Washington DC tours with Getyourguide here!
Where to Stay in DC with Kids
Washington DC is home to an array of family-friendly hotels! For an indoor pool for little ones to splash in, visit The Watergate Hotel. Meanwhile, The Ritz-Carlton Washington DC offers a special welcome package for little ones, plus fun activities like a scavenger hunt. Families can also stay near famous attractions like The White House or the U.S. Capitol Building by booking a stay at the Hyatt Place Washington DC. Or, venture to DuPont Circle and stay at The Darcy. For more hotel suggestions, check out our list of kid-friendly hotels in DC.
Finally, if you want a home and apartment rental, check out our Airbnb, Vrbo, and our recommendations for the best neighborhoods to stay in while in DC.
For more Labor Day suggestions in the DC area, check out these 13 Best Labor Day Weekend Getaways From Washington, DC for Families!
Boston, MA
Photo Courtesy (L-R): N. Palumbo, Jason Carlton, N. Palumbo
Bright and bustling, Boston has so much to offer families during Labor Day Weekend! From historical landmarks like Quincy Market to cultural hubs such as the Museum of Fine Arts, there's never a shortage of sights to see or things to do in this vibrant metropolitan area. Plus, it's only 4 hours from NYC!
One of the best ways to kick off Labor Day weekend in Boston is by watching the city's annual firework show over Boston Harbor on the Thursday before. Usually, it starts around 8:30 PM, and one of the best ways to see it is by boat on a Boston Harbor cruise. You can also see the show from Christopher Columbus Park or Long Wharf in the North End and along the Downtown Waterfront. The Boston Red Sox also tend to play several games over Labor Day weekend, so be sure to visit Fenway Park if you have a baseball fan in your family!
Plus, don't miss the city's various historical sites, such as the Freedom Trail, the USS Constitution Museum, and the Boston Tea Party Museum. For a more hands-on experience, check out the Museum of Science. Here, kids can learn about everything from dinosaurs to astronomy.
Save money on admissions and purchase the Go City Boston, or check out Boston CityPASS®!
Don't miss adding these 25 Amazing Things to Do in Boston with Kids to your itinerary!
Where to Stay in Boston with Kids
Boston has plenty of family-friendly hotels! For the most convenient locations, stay at the Fairmont Copley Plaza, Kimpton Nine Zero Hotel, or the Boston Marriott Long Wharf. All boast kid-friendly amenities such as pools and are located in close proximity to the city's best attractions. For more suggestions, consult our list of the best hotels in Boston for families!
Philadelphia, PA
If you're looking for the perfect destination to visit during Labor Day Weekend with your family from NYC, then look no further than Philadelphia, PA! Known as the "City of Brotherly Love," Philly boasts an array of fun-filled attractions that are sure to keep both adults and children entertained all weekend long. It's also renowned for its historical significance and diverse cultural offerings. Plus, as one of the best cheap weekend getaways from NYC by train, it's just a short ride away (around 2 hours).
Usually, there are live events to kick off the holiday, too, including the Saturday-night end-of-summer Labor Day Weekend fireworks on the Delaware River waterfront. (The Cherry Street Pier, The Great Plaza at Penn's Landing, and Spruce Street Harbor Park all have great views!) Every year, there's also a "Made In America" music festival on the Benjamin Franklin Parkway, which may interest teens.
Then, historic sites such as Independence Hall, the Liberty Bell, and Betsy Ross House are great places to start your Labor Day Weekend. Your kids will be amazed by the stories of our founding fathers and the significance of these iconic sites! Additionally, for young kids, Philadelphia also puts families close to other destinations like Sesame Place.
Of course, you can't leave Philadelphia without visiting a museum. Families love the Philadelphia Museum of Art, the Franklin Institute, the Museum of the American Revolution, and the Eastern State Penitentiary. Other unique sites are sure to please families, too, between Shane Confectionery, America's oldest candy store, The Magic Gardens, and Fireman's Hall Museum.
Get discounted admissions on things to do in Philadelphia with the Philadelphia CityPASS®, or check out Go City!
Where to Stay in Philadelphia with Kids
Philadelphia has plenty of places to stay with kids! Families love Sonesta Philadelphia because it has the largest heated outdoor pool in the city. Meanwhile, the Four Seasons Philadelphia has the highest pool – on the 57th floor. In the Old City, stay at the conveniently located Wyndham Philadelphia Historic District. A bit further from downtown, consider the Chestnut Hill Hotel, in a great neighborhood for shopping and dining.
Best Beach Getaways to Visit During Labor Day Weekend from NYC
With options like Atlantic City, Cape Cod, and The Hamptons just a short trip away from New York City, there's never been a better time to hit the sand and surf. Bring along some bathing suits and sunscreen because it's time to leave behind city life for a fun-filled weekend to the best places to visit during Labor Day weekend with your family from NYC!
RELATED: Escape to the Shore: 19+ Best East Coast Beach Towns To Visit With Kids This Summer
The Hamptons + Montauk, NY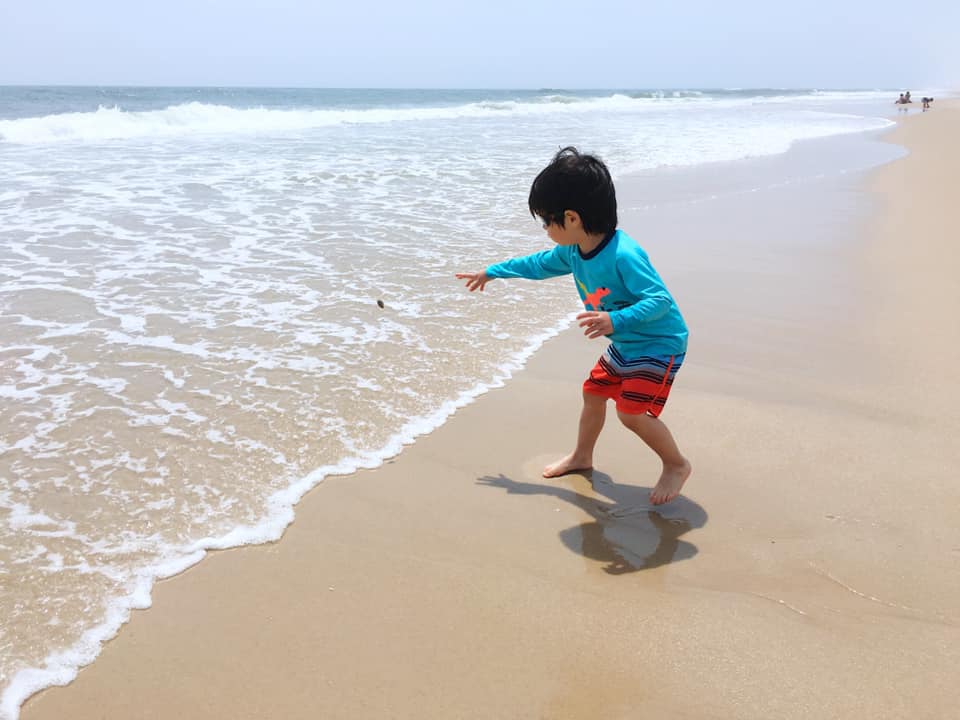 New York City is a fantastic place to call home, but sometimes you need to escape the hustle and bustle of city life. And there's no better time than Labor Day weekend! Luckily, some of the best places to visit during this holiday with your family are only a short drive away (around 2 hours), like The Hamptons and Montauk in Long Island. Known for their gorgeous beaches, historic lighthouses, and charming towns with plenty of shops and restaurants – it's no wonder these destinations are so popular among locals and tourists alike!
The Hamptons are home to the calm Long Beach and the livelier Sagg Main Beach in Sagaponack Harbor. If you're near Amagansett, visit Atlantic Beach, or Main Beach in East Hampton. Families staying in Westhampton can also check out the low-key Ponquogue Beach, which occasionally hosts live music. Families can also stroll through the East Hampton Village and browse the shops on Main Street. You can also visit Guild Hall, which showcases contemporary art exhibitions and performances by renowned artists. Don't forget Shock Ice Cream for dessert! Cooper's Beach in Southampton is also popular among families, followed by dinner at 75 Main. Most beaches require daily parking passes and tags.
Montauk, located at the very tip of the Hamptons, is another popular destination for Labor Day weekend near NYC. Teens can surf at Ditch Plains Beach, home to numerous surf schools, and plenty of waves to practice. For younger children, visit Kirk Park Beach. Families will find lots of other kid-friendly things to do in Montauk, too, like visiting the Montauk Point Lighthouse or exploring the historical Camp Hero State Park. Besides hiking, Montauk is also great for fishing, chartering a boat, or renting a bike to ride through town.
Where to Stay In Montauk + The Hamptons with Kids
Need somewhere to stay in The Hamptons with kids? Most families choose to rent a home from a site like Vrbo. If you'd prefer a hotel stay, try The Hampton Maid, featuring spacious, resort-style rooms and suites in a convenient location. Sea Crest Resort in Amagansett is another fantastic option for families. It has a seasonal cabana service and quick access to grassy-covered dunes and the ocean.
In Montauk, choose a hotel like Gurney's Montauk Resort & Seawater Spa, situated directly on the beach. Hero Beach Club offers airy rooms and a tranquil atmosphere. Families can also stay at luxury hotels like The Driftwood Resort, Montauk Beachcomber, and Beach Plum Resort.
Atlantic City, NJ
If you're on the hunt for a fantastic Labor Day weekend getaway with your family from NYC, look no further than Atlantic City, NJ! Around 2 hours from NYC, this seaside resort town truly has it all – stunning beaches, world-class dining options, and endless entertainment venues.
Rent an umbrella or cabana along Atlantic City's 5-mile stretch of white sand, which is open to the public, to enjoy an afternoon relaxing. Families can also stroll down the famous Atlantic City Boardwalk to visit some of the shops. Be sure to stop for saltwater taffy from James Candy Company!
Afterward, you can entertain kids by taking them to the Playcade Arcade. Or, ride one of the adrenaline-pumping rides at the Steel Pier Amusement Park – the view from the Ferris wheel is incredible! There's also the Atlantic City Aquarium and other kid-friendly attractions in the city. Right outside of Atlantic City, families can also pay a visit to Lucy The Elephant, a giant statue/landmark that holds a tiny museum inside.
Mystic, CT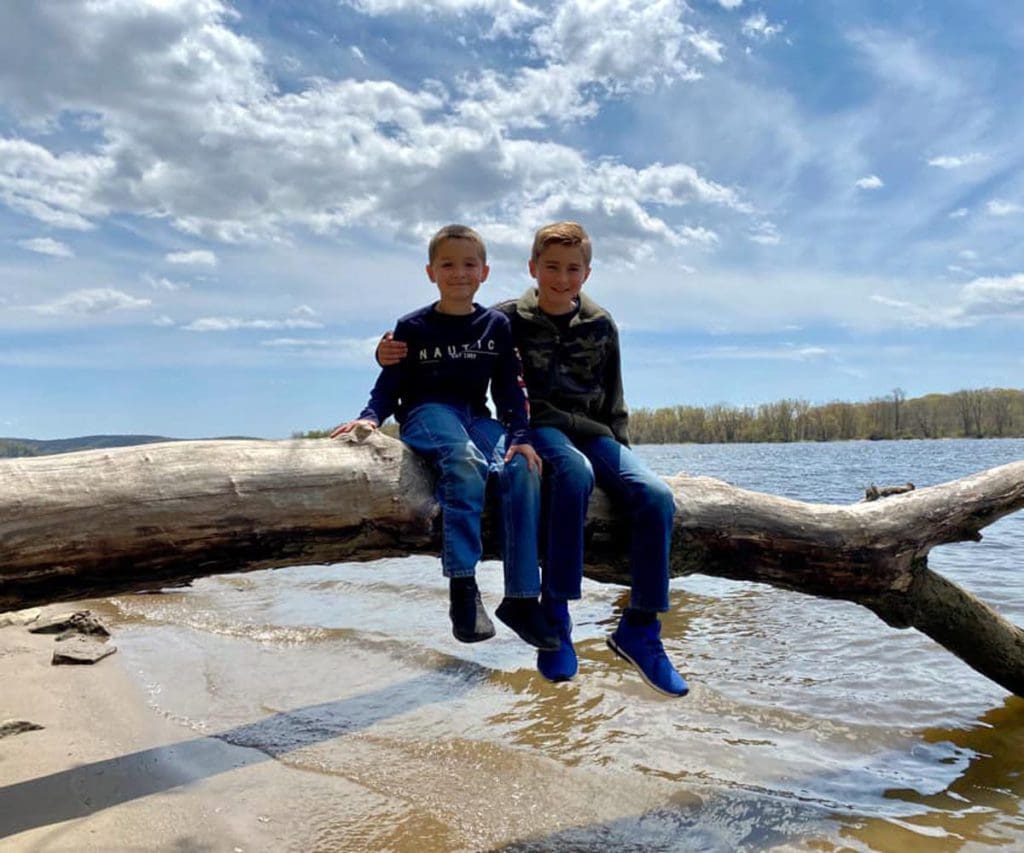 If you're based in the Big Apple and looking for a perfect destination to spend Labor Day weekend with your family, then Mystic, CT, should top your list. Around 3 hours away from NYC, this charming coastal town never disappoints with its laidback atmosphere and countless attractions that will keep everyone entertained throughout the long weekend.
Every year, Olde Mistick Village hosts a Labor Day weekend celebration complete with different vendors, food, and more family fun. Kids can cool down with ice cream while they browse toy shops! At the stunning Mystic Seaport, home to the Mystic Seaport Museum, families can hop aboard historic ships and learn about New England's maritime history. Other museums range from the Mystic Art Museum to the Niantic Children's Museum and the Mystic Aquarium.
Then, if you want to cool off, Mystic also has several family-friendly beaches, from Williams Beach Park to Esker Point Beach. Families can also book a boat tour through Mystic River Cruises, Argia Mystic Cruises, and Mystic Express to cruise down the Connecticut River. Don't forget about dinner at Mystic Pizza and dessert from Mystic Candy Shop!
Where to Stay in Mystic with Kids
Mystic is a great place to visit with kids, and there are plenty of hotels for families too. One of the best options is the Mystic Marriott Hotel & Spa, located downtown with an indoor pool for kids. The Whaler's Inn is another family-friendly option, an inn-style boutique hotel located across multiple Victorian buildings. For private cottage rentals, check out Harbor View Landing. A lot of families visiting Mystic also opt to book on Airbnb or Vrbo.
Cape Cod, MA
Photo Courtesy (L-R): Pannah San Chung, Angie Chau, Tara Nechev
When it comes to finding the perfect destination for a Labor Day getaway with your family from NYC, Cape Cod in Massachusetts is definitely one of the best places to visit. Around 5 hours from NYC, this idyllic 65-mile-long peninsula boasts stunning beaches, charming Towns, and an abundance of outdoor activities that will keep everyone entertained.
Provincetown, a popular Cape destination, is a great seaside Town for younger children, their families, and anyone who loves beach resorts and fun. From Race Point Beach to Provincetown's three lighthouses – Race Point, Long Point, and Wood End lighthouses – and Provincetown's Pilgrim Monument, you'll also find plenty of things to do. In the summer, families can also take a whale watch from MacMillan Wharf. Finally, Art's Dune Tours is a can't miss experience. Families love these unique off-road tour experiences through the heart of the National Historic District of the Cape Cod National Seashore Park!
Or, explore Cape Cod beyond Provincetown by renting a bike and riding along Rail Trail. Kids will love seeing a drive-in movie at Wellfleet Cinemas, visiting, Pirate's Cove for mini-golf, and heading to Monomoy Island for a seal cruise. Older kids can enjoy kayaking; or bowling and gaming at Ryan's Ten Pin Eatery and splashing around at Water Wizz or the Cape Cod Inflatable Park. Get a sweet treat at Sundae School Ice Cream or a lobster roll at Dennisport's Sesuit Harbor Café. Seafood lovers can sample bites at The Chatham Pier Fish Market or eat at Hangar B Eatery in the Chatham Airport. Take a ferry for a day trip to Martha's Vineyard or Nantucket!
READ NEXT: 15 Best Things To Do In Cape Cod With Kids
Where to Stay on Cape Cod with Kids
Need somewhere to stay in Cape Cod with kids? We suggest Chatham Bars Inn for its upscale, secluded setting. Another great option is Wequassett Resort and Golf Club, known for its scenic oceanfront location and kids' program.
Best Hiking & Outdoor Adventures to Enjoy During Labor Day Weekend from NYC
Looking for the best places to visit during Labor Day weekend with your family from NYC? Look no further than some of the incredible hiking and outdoor adventures available just a stone's throw away! Whether you're looking for something challenging or just want to take in some breathtaking views, there are plenty of options to choose from for an outdoor adventure. Keep reading to find out our favorites!
RELATED: Escape The City Heat: 14 Best Lakes in New York State For Families To Visit During Summer
The Poconos, PA
The Poconos, located in northeastern Pennsylvania, is a great destination for nature-loving families seeking an outdoor adventure during Labor Day weekend. With over 2,400 square miles of lush forests and gorgeous parks, it boasts breathtaking natural scenery and an endless array of fun outdoor activities for all ages. Plus, it's less than 2 hours from NYC!
Jim Thorpe, a town rich in history and culture, is home to many historic buildings. This includes the Asa Packer Mansion and the Mauch Chunk Opera House. Families can even learn more about the area's history while descending into a real-life mine at the No. 9 Mine and Museum. Jim Thorpe is also a great place for outdoor activities like hiking, biking, and fun on the water. Rent a boat on Lake Wallenpaupack and embark from Mauch Chunk Lake Park. Don't forget about Lehigh Gorge State Park in nearby Weatherly and riding the Lehigh Gorge Scenic Railway!
In the town of Stroudsburg, explore the shops, restaurants, and art galleries in historic downtown Stroudsburg. Kids will love also visiting the Pocono Snake and Wildlife Farm, where they can learn about native animals. For a more adventurous activity, take a zip line tour through the treetops at Pocono Tree Ventures. Just outside of town, there's also the Delaware Water Gap National Recreation Area.
If you want to cool off on hot summer days while still enjoying the outdoors with your kids, head over to Camelback Resort's Aquatopia Indoor Waterpark – it's open year-round! Here you'll find exciting water slides and attractions like Flowrider – where kids can learn how to surf indoors. For an interactive experience, visit Claws' N' Paws Wild Animal Park, where your children can get up close and personal with friendly animals like kangaroos and bears. Don't forget your camera!
Where to Stay in The Poconos with Kids
Looking for somewhere to stay in The Poconos with kids? We have plenty of suggestions. Families love staying at the Skytop Lodge in Skytop or The Woodloch Resort in Hawley because both feature kid-friendly activities and beautiful properties. Other hotels kids may enjoy include the Great Wolf Lodge Poconos Mountains and Kalahari Resorts & Conventions – Poconos. To save money, one popular option is to rent a cabin or lakeside house from Airbnb or Vrbo.
Niagara Falls, NY/Canada
Photo Courtesy (L-R): Jennifer Kutka Colandrea, N. Palumbo, Chris Fiebrandt Zaremby
As the summer draws to a close, it's time to make plans for that last hurrah before life returns to its regularly scheduled programming. If you're in NYC and looking for a family-friendly destination, there are few places better than Niagara Falls! Though it's a bit of a long ride from NYC (around 7 hours), this world wonder is the perfect place to spend your Labor Day weekend with loved ones, soaking up one of nature's most awe-inspiring spectacles.
Families can decide whether they want to remain in Niagara Falls, NY, on the American Side of the border or cross over onto the Canadian Side. Though many people say the best view is from the Canadian side, you can still see some nice scenery on a Maid of the Mist boat tour, which starts on the American side and briefly crosses into Canada.
If you're on the Canadian Side, don't miss the chance to see Horseshoe Falls and take an elevator to the observation deck, Journey Behind The Falls! Alternatively, you can view the falls from above by taking a helicopter ride! Beyond the falls, here's plenty of fun stuff to do too! Numerous attractions are nearby, including casinos, amusement parks, and museums, including the Niagara Amusement Park and Splash World in Grand Island, NY.
Research Niagara Falls tours here with Getyourguide!
RELATED: 9 Best Things To Do In Niagara Falls With Kids
Where to Stay in Niagara Falls with Kids
Need somewhere to stay in Niagara Falls with your kids? A lot of families like the Seneca Niagara Resort & Casino, though it can get a bit loud. The Sheraton Niagara Falls or the Hyatt Place Niagara Falls are two affordable options for families traveling on a budget.
The Catskills, NY
Photo Courtesy: Stephanie Feingold
If you're looking for a serene and peaceful getaway from the hustle and bustle of New York City, then The Catskills should be on top of your list. This charming mountain region located in Upstate New York​​, around 2-3 hours from NYC, boasts stunning mountain views, refreshing swimming holes, and vibrant fall foliage.
Take a scenic drive along Route 28 or hike one of the many trails in the area. The Catskills is home to numerous hikes suitable for kids, including the Comeau Property Trail, the Sloan Gorge Loop, the Black Creek Forest Preserve, and the Giant Ledge Trail. For more outdoor fun, hit up North-South Lake State Park for boating and fishing or Hunter Mountain for ziplining and treetop adventures. Don't forget to stop by Kaaterskill Falls, New York's tallest two-tiered waterfall! It's accessible via a 1.5-mile trail, and kids can even bring their bathing suits to swim!
For a more laid-back experience, head to Woodstock for its famous art scene or take a tour of one of the local wineries. Don't miss the chance to grab some farm-fresh produce at any number of farmers' markets. Or, indulge in an authentic Italian meal at Mama's Boy Burgers & Cafe in Tannersville!
Lake George, NY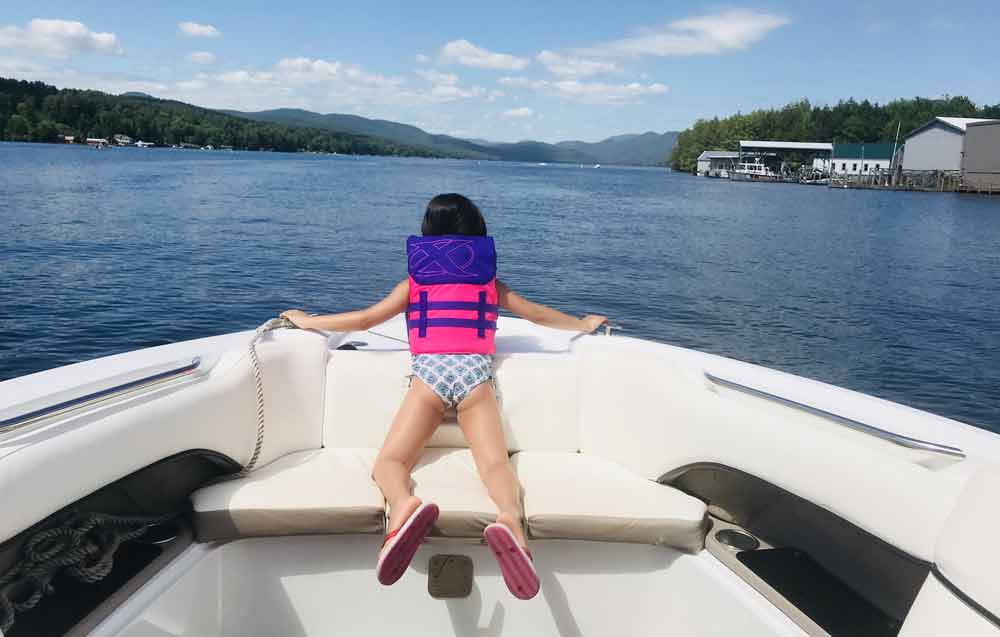 Lake George is a true gem for anyone who craves the perfect combination of relaxation and adventure! Around 4 hours from NYC, this upstate New York destination is known for its scenic mountain views and abundance of summer activities.
If the weather is warm enough to enjoy the beach, head over to Ushers Park Beach, which is popular for little kids due to its shallow waters and nearby playground. You can also pack a picnic, go for a swim, or rent a kayak to explore Lake George. Thrill-seeking families will love the amusement park rides at Six Flags Great Escape, while history buffs can step back in time at Fort Ticonderoga. Or, give kids an American history lesson by visiting Fort William Henry. Then, Stone Bridge Caves is an easy hike with scenic views, accessible for young kids.
Of course, no matter how you spend your day, you should end it with family fun downtown at the Lake George Village. Kids will love going on rides, playing carnival games, or visiting The Around the World Golf Course.
Where to Stay in Lake George with Kids
Families staying in Lake George can choose between home rentals, camping, and boutique hotels. If you're feeling adventurous, try nearby sites like Adirondack Camping Village, Battleground State Campground, or Lake George Escape, which have heated pools, sports fields, and organized weekend activities. Or, stay on your own specially reserved island campsite by booking in advance through Lake George's official camping website!
For a hotel experience, try luxury resorts like The Sagamore. It has multiple pools, a 10,000-square-foot recreation center, kid-friendly restaurants, and boat rentals! Families can also check out Vrbo for home rentals.
Best Theme Parks near NYC to Visit During Labor Day Weekend
For an exciting and fun-filled Labor Day weekend with your family, consider visiting these amazing theme parks near NYC! From thrilling roller coasters to interactive attractions, these destinations are perfect for all ages. Stay tuned to find out more of the best places to visit during Labor Day weekend with your family from NYC!
READ NEXT: 14 Best Lakes For A Family Vacation (Less Than 4 Hours From NYC!)
Hershey Park, PA
Nestled in the heart of Hershey, Pennsylvania, lies a chocolate lover's paradise – Hershey Park. Around 3 hours from NYC, this amusement park is perfect for families who want to indulge in some fun and sugar-filled activities during Labor Day weekend.
Hershey Park features over 70 rides and attractions, ranging from thrilling roller coasters to family-friendly carousels. Take a spin on classic carnival rides like the Whip and Tilt-A-Whirl, or get your adrenaline pumping on roller coasters like Fahrenheit and Skyrush. Kids can also explore water rides at The Boardwalk, where they can plunge down the Tidal Force or race through Storm Runner. Once you're done soaking up some sun on the lazy river, head over to ZooAmerica for an up-close and personal encounter with wildlife.
And, of course, no visit to Hershey Park would be complete without indulging in some of their famous chocolate treats. Families can even create their own custom candy bars at the Create Your Own Candy Bar attraction!
Where to Stay in Hershey with Kids
If you're looking for accommodations during your Labor Day Weekend getaway near DC for families, you'll have plenty of choices in Hershey. There are three official Hershey Park resorts – The Hotel Hershey, Hershey Lodge, and Hersheypark Camping Resort. Each offers benefits, such as reduced-price tickets, free parking, and extended hours.
However, there is no shortage of family-friendly hotels in the Hershey-Harrisburg area. For example, Homewood Suites by Hilton Harrisburg East-Hershey Area and Residence Inn by Marriott Harrisburg Hershey have suites to spread out and kitchen amenities. Finally, Country Inn & Suites by Radisson, Harrisburg Northeast, and Hilton Garden Inn Hershey both have indoor pools.
Dorney Park, PA
Looking for the ultimate Labor Day weekend getaway with your family from NYC? Look no further than Dorney Park in Pennsylvania – one of the best places to visit during this fun-filled holiday! Nestled in Allentown, around 2 hours from NYC, this thrilling amusement park boasts an array of exciting rides and attractions that cater to families of all ages.
With over 100 rides and attractions, Dorney Park offers endless fun for all ages. From roller coasters like Steel Force and Talon to water rides like Wildwater Kingdom and Thunder Canyon, there's something for everyone. For those who prefer a slower pace, Dorney Park also has family-friendly rides such as the Antique Carousel and Krazy Kars. Don't forget about Planet Snoopy, where kids can meet their favorite Peanuts characters and ride kiddie rides designed just for them. And if you're up for a challenge, try your luck at winning prizes in one of many games or take on the park's legendary challenges.
There are also live shows featuring talented performers that will keep you entertained throughout your visit. And with plenty of food options ranging from snacks to full meals, you won't go hungry while exploring this amusement park.
Sesame Place, PA
Sesame Place is an amusement park specifically designed for young children and families, located in Langhorne, Pennsylvania. Situated just a short drive from New York City (around an hour and a half), you and your family will be transported to a whimsical world filled with Sesame Street characters like Elmo, Big Bird, and Cookie Monster.
One of the biggest attractions at Sesame Place is its street parade, featuring all your favorite Sesame Street characters dancing and singing to upbeat music. In celebration of Labor Day, the park also offers photo opportunities with characters such as Elmo, who will be dressed in his best red, white, and blue attire! If you're looking for thrills, there are plenty of rides, from water slides to roller coasters for younger kids, like Grover's Vapor Trail or Oscar's Wacky Taxi.
The park even has a variety of animal exhibits where children can learn about marine life and interact with them! When it comes time to eat or drink something during your visit, there are numerous dining options ranging from quick bites like hot dogs all the way up to full-service restaurants. Then, your Labor Day weekend can culminate with a firework display over the park on Sunday evening!
Six Flags Great Adventure, NJ
For thrill-seekers, Six Flags Great Adventure is the ultimate destination for Labor Day weekend! Located in Jackson, New Jersey, around an hour and a half from NYC, this theme park has something for every age – from roller coasters to water rides and family-friendly attractions.
The park boasts a lineup of world-class roller coasters, including Kingda Ka – the tallest and fastest coaster in North America. Daredevils can also experience El Toro, a 76-degree drop and speeds up to 70 mph. If you're visiting with young children or prefer tamer rides, there are plenty of options available as well. Take a spin on the classic teacups or enjoy a relaxing ride on the Ferris wheel.
In addition to rides, Six Flags Great Adventure offers live entertainment throughout the day. Marvel at acrobatic feats during Cirque Dreams shows, or sing along with your favorite Looney Tunes characters at their musical review. And if you need a break from all the excitement, cool off at Hurricane Harbor – Six Flags' own water park that's included with admission! Float down lazy rivers or brave towering waterslides.
How to Make the Most of Your Labor Day Weekend with Your Family
Labor Day weekend is the last chance for any family to enjoy a summer escape from NYC before school starts. To make the most of this time, it's important to plan ahead and create memories that will last a lifetime. Here are some tips on how to maximize your Labor Day weekend with your family!
Firstly, set realistic expectations and prioritize what you want to do during the long weekend. Whether it's spending quality time with family or exploring new places, make sure everyone has something they're excited about.
Secondly, consider going off the beaten path and discovering hidden gems in nearby towns or cities. This could be as simple as finding a local park or beach that isn't packed with tourists or trying out a unique restaurant that serves up delicious food.
Thirdly, take advantage of any free events happening in your area, such as outdoor concerts or festivals. These can provide great entertainment for the whole family without breaking the bank.
Then, don't forget to relax! It can be easy to pack too much into one weekend but remember that it's also important to take breaks and unwind together as a family.
Finally, capture all these special moments by taking plenty of photos and videos throughout the trip so you can look back on them fondly later on. By following these tips and being open-minded toward new experiences, you'll be able to have an unforgettable Labor Day weekend with your loved ones!
Happy Labor Day!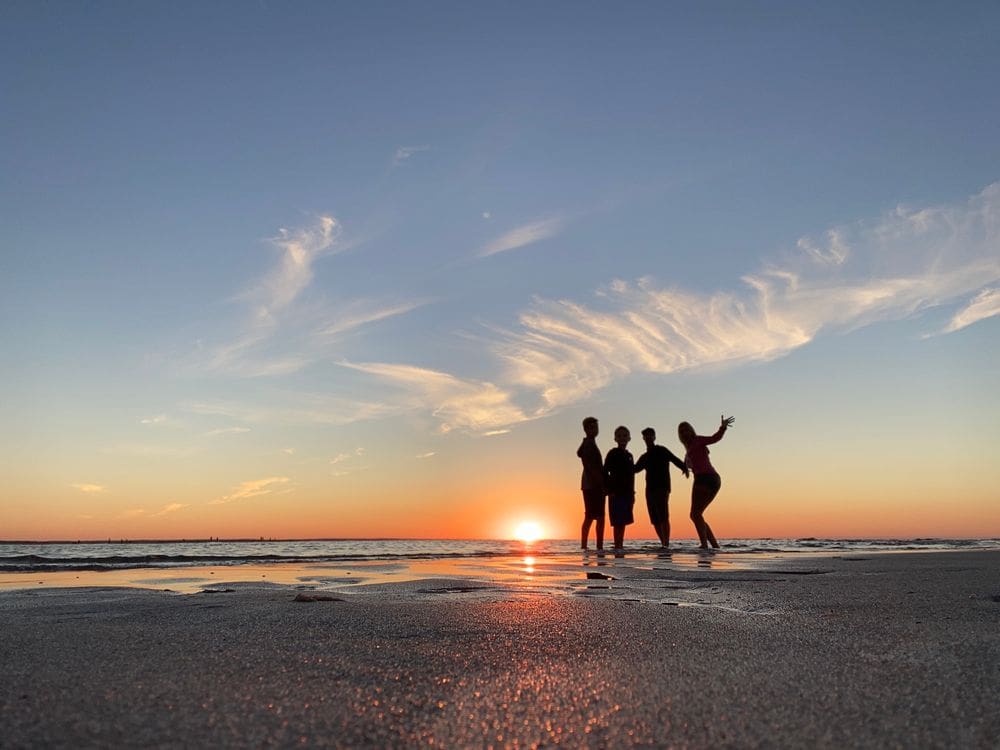 We hope you liked this list of the Best Places to Visit During Labor Day Weekend with Your Family near NYC! Whether you choose to relax in the scenic Poconos or explore the exciting Six Flags Great Adventure, Labor Day weekend is a great time to bond with your family and create unforgettable memories. Enjoy your next family vacation!
*This post may contain affiliate links that may earn us a small commission, at no additional cost to you. Affiliate links in no way inform the hotels, sights, products, or other recommendations included in our articles. All opinions and recommendations expressed here are compiled from submissions submitted by the generous members of our Families Who Love To Travel community.
READ MORE: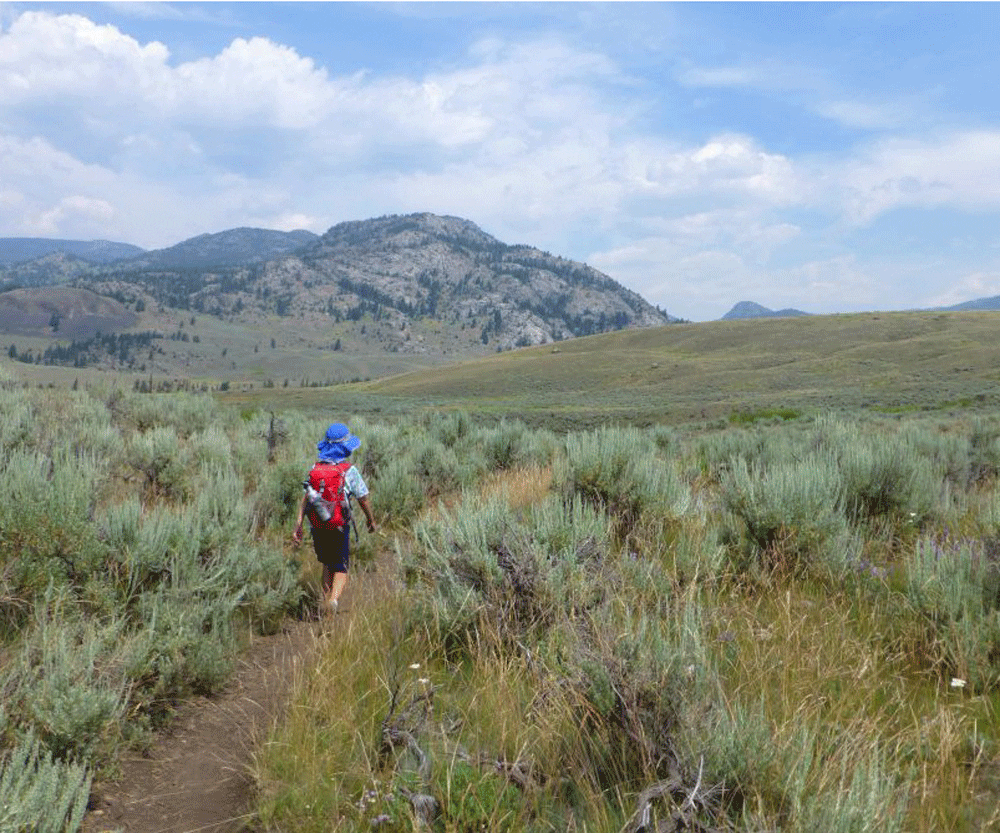 Everyone knows that Yellowstone National Park makes for a classic family vacation. Strolling the boardwalks...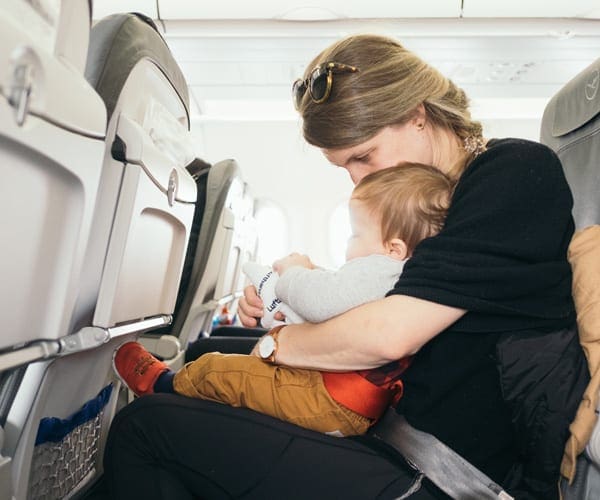 Families Who Love To Travel contributor Meghan Oaks provides her 10 best tips for your...