Plan your next city escape thanks to our guide to the Best Neighborhoods For Families To Stay In Washington DC! From the National Mall to the beautiful Potomac River, this U.S. capitol is a perfect destination for families searching for some wholesome fun. However, with everything there is to do with kids in Washington DC, it can be daunting to figure out where to make your home base. Look no further, since in this list we break down the top neighborhood for families to stay in DC. With tips on kid-friendly things to do, see, and where to eat as a family, it has everything you need to plan an epic stay in DC. We've also included some potential home rentals offering family-friendly amenities like separate sleeping spaces and outdoor areas. Read on for our guide to the Best Neighborhoods For Families To Stay In Washington DC!
RELATED: Top Outdoor Things To Do In DC In The Winter With Kids
Columbia Heights
Columbia Heights sits right in the middle of DC, a residential neighborhood that has seen tremendous growth and development over the past decade. Families will appreciate how close it is to sites like the Smithsonian National Zoological Park and Rock Creek Park. In this neighborhood, families will also have all the conveniences of home, including Target, Giant Grocery, and some of the best restaurants in the city. Restaurant Elle is a family favorite bakery and café for breakfast and lunch (did we mention they have a whole menu dedicated to cake?!). Sticky Fingers Sweets and Café is a vegan eatery, but you can't tell with all the delicious treats. Thip Khao takes families on a culinary trip through Laos. Further north up 14th Street, NW, Little Coco's for Italian doesn't disappoint. Need to burn energy? Check out the playgrounds at Powell Recreation Center and Columbia Heights Community Center.
Where To Stay In Columbia Heights With Kids
Need somewhere to stay in Columbia Heights with kids? There are family-friendly rentals throughout the neighborhood. Firstly, consider this two-bedroom garden-level apartment with a bathtub and laundry. Then, this 3-bedroom rental offers an entire home with parking and a private rooftop patio.
For more home rentals in Columbia Heights, look here through Vrbo.
Capitol Hill/Eastern Market
Capitol Hill offers the best of both worlds – you're close to some of the major sites while in a more residential neighborhood. Top attractions, including the Capitol Building, Supreme Court, and Library of Congress, put families in the front row of America's past and present. Nearby museums include the National Gallery of Art and the Smithsonian Air and Space Museum, offering lots of variety. Playgrounds dot the neighborhood, including Marion Park and the park at 9th Street and Pennsylvania Avenue, NW. There are also family-friendly amenities, including Trader Joe's for groceries and Eastern Market for food, flowers, and artisan goods. If cooking isn't your style, there are more than enough restaurants to keep families satisfied. From fast-casual spots like Burrito Brothers, Good Stuff Eatery and Call Your Mother Deli to delicious sit-down at La Collina, Sonoma, and Ambar, this neighborhood has families covered!
Where To Stay In Capitol Hill/Eastern Market With Kids
When looking for a place to rest your heads, consider this two-bedroom apartment steps from the Capitol Building, with free parking and a family-friendly location near a variety of parks and restaurants. Alternatively, bring the baby (and other kids) and pets to this family-friendly apartment with patio space.
Look here for the best guest-rated Vrbo rentals near Capitol Hill/Eastern Market!
Downtown DC
While downtown DC is filled with office buildings, it's also a central point to explore the many tourist attractions and nearby neighborhoods with the city's best eateries. Stay within walking distance of the White House, attractions like Ford's Theater, and even some points on the National Mall, such as the National Museum of African American History and the Washington Monument. Getting hungry? Asian-American bakery Rose Ave is a popular spot to grab a pastry. Pre-order for the week ahead or walk-in Thursdays through Saturdays. For more widespread availability, head to Tatte for all-day breakfast and brunch. Or, grab a doughnut and more at Astro Doughnuts and Fried Chicken. Downtown also puts you adjacent to Dupont Circle and Logan Circle, two great restaurant neighborhoods. In Dupont Circle, the Tabard Inn offers a cozy brunch with fresh doughnuts, among other meals, while wood-fired pizzas are the star at Pizza Paradiso.
Where To Stay In Downtown DC With Kids
While downtown may be more known for hotels than rental units, there are apartment homes that situate you in the middle of the action! Check out this four-bedroom Victorian-era rowhouse, with parking. Then, consider this funky two-bedroom apartment steps from the White House, which has you situated between several metro stations.
Need a larger rental near Downtown DC? Look here for the top-rated homes with Vrbo!
Georgetown
­Flanked by two universities and the Potomac River to its south, Georgetown is a picturesque neighborhood, popular for city living and shopping alike. Families who love the performing arts will appreciate the John F. Kennedy Center nearby. Outdoor enthusiasts will enjoy the water-based activities, including kayaking, boating, and pirate ship voyages. And the center of the neighborhood boasts Volta Park Recreation Center, complete with a playground and public swimming pool. Looking for a bite to eat in this area? You can't go wrong with waterfront dinings like Sequoia or Farmers, Fishers, and Bakers. More adventurous eaters will love the refined Indian food nearby at Rasika West End. And there are plenty of places to grab a treat, including Levain Bakery, Georgetown Cupcake, Thomas Sweet, and Olivia Macaron.
Find discounts on attractions and tours with The Washington DC Sightseeing Pass here!
Where To Stay In Georgetown With Kids
Want to stay in the center of it all? Georgetown is truly the best neighborhood in Washington DC for families! Consider this two-bedroom with all the comforts of home. Then, if you prefer to stay in a more residential area, try this two-bedroom house. Then, if you prefer to stay in a more residential area, try this two-bedroom house (it sleeps five). It also offers a pleasant deck and a cozy trundle bed for kids.
Looking for more places to stay in DC? Check out our list of the 12 Best Hotels in Washington, D.C. for Families!
Logan Circle
While Logan Circle isn't known for major tourist attractions, it's well situated in the center of the city with some of the best amenities to make the most of your family trip! And it's home to the only residential circle in the city, featuring John A. Logan an 1800s politician and veteran. Le Diplomate and Ted's Bulletin will surely delight families with their French and American fare, respectively; the local Whole Foods is a great spot to stock up on snacks or meals if you have a kitchen. And if you're after some treats, Jeni's Ice Cream, Ice Cream Jubilee and Milk Bar are all worth a visit. If you need to burn some energy, consider a trip to Stead Park for a playground and recreation center.
Where To Stay In Logan Circle With Kids
Consider this elegant four-bedroom house offering great amenities for families, including a pack and play, a high chair, a stroller, and even a car seat. This rental also offers two beds and a pack-and-play for the littlest guests too.
Want to enjoy the outdoors? You'll love our list of The Best Hikes Near DC For Families!
Navy Yard
Navy Yard shines especially in spring and summer. Residents and visitors take advantage of the walking paths along the Potomac River and seasonal activities like spray grounds in Yards Park and summer festivals. The area is also popular come winter for ice skating at Canal Park. Thinking about a career with Cirque du Soleil? You're nearby the Trapeze School of New York! And families can also take in U.S. history at the National Museum of the U.S. Navy. Plus, about six months out of the year, you have a front-row seat to Washington Nationals baseball and Washington Spirit and DC United soccer. There's no shortage of groceries or eateries, including yummy Italian at Osteria Morini, wood-fired pizza at All Purpose, and seafood waterside at Salt Line. Don't forget to save room for dessert at Mah-Ze-Dahr Bakery, Altani Gelato, or Kilwin's Chocolate and Ice Cream.
Where To Stay In Navy Yard With Kids
Families looking for somewhere to stay in The Navy Yard have a variety of options. This one-bedroom is perfect for small families looking for a cozy home base steps from the action. Then, just blocks away from Nationals Park, this two-bedroom apartment offers spacious living spaces.
For more Vrbo options near The Navy Yard, click here!
The Wharf
The Wharf development opened to the public in late 2017 and continues to offer more and more for visitors of all ages to enjoy. That makes it a great home base for your DC family trip! There are kid-friendly activities year-round, from fountains, swings, and rocking horses in warmer or temperate weather to s'mores and ice skating over the Potomac River come winter. Water enthusiasts will enjoy sailing with City Cruises or renting a smaller boat for the family. And no trip would be complete without a visit to the historic Municipal Fish Market, the oldest open-air fish market in the country. Don't feel like cooking? Grab a quick bite at Falafel Inc or Colada Shop, or tuck in for a meal at Officina's many levels of offerings or Kaliwa. Satisfy your sweet tooth at District Doughnut or Ben & Jerry's!
Also, read: 9 Things To Do in Washington DC with Kids
Where To Stay In The Wharf With Kids
If you're looking to stay in The Wharf, aka one of the best neighborhoods in Washington DC for families, you have a plethora of places to choose from. There are varied types of home rentals in the neighborhood, like this waterfront two-bedroom apartment. Here, enjoy a fully equipped kitchen, seasonal pool, and club room. Daily parking is also available for a small fee. Alternatively, take in river views with this two-bedroom apartment with access to building amenities like a rooftop deck.
Escape DC for the weekend thanks to our list of 9 Exciting Weekend Getaways Near DC for Families!
Washington DC Interactive Map
Discover the best places to stay, restaurants, and local attractions with our interactive map. You can filter by what you're looking for, so it's quick and easy to select which area you want to explore.
Enjoy Your Stay!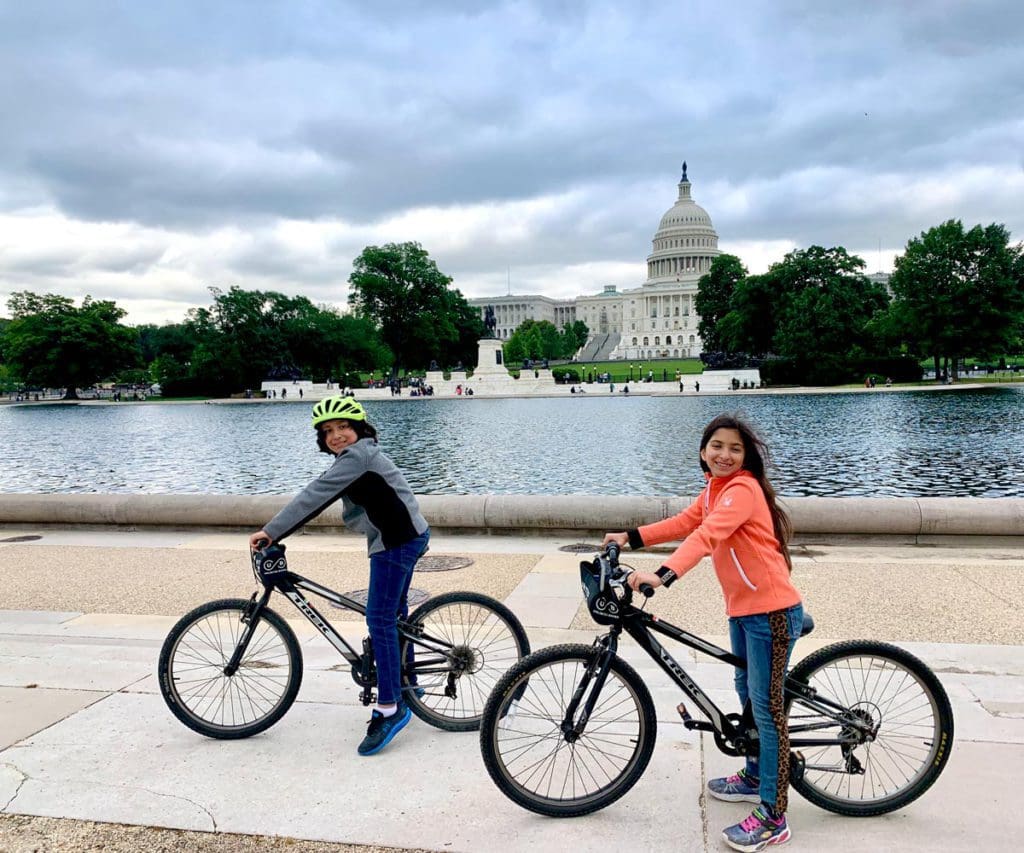 We hope this guide to the Best Neighborhoods For Families To Stay In Washington DC helps your family pick a great neighborhood for your next adventure! Whether you're visiting the major historical sites, the many museums, or seasonal events and activities, there's a place for you in this dynamic city. Enjoy Washington DC with your kids!
RELATED: 17 Best Dessert Spots In DC For Families
*Due to the COVID-19 pandemic, some of the attractions, accommodations, or things to do on this list may be closed. Please ensure availability before making your decision.
*This post may contain affiliate links that may earn us a small commission, at no additional cost to you. Affiliate links in no way inform the hotels, sights, products, or other recommendations included in our articles. All opinions and recommendations expressed here are compiled from submissions submitted by the generous members of our Families Who Love To Travel community.
Want more family-friendly travel ideas in your inbox? Click here to subscribe to our newsletter!
READ NEXT: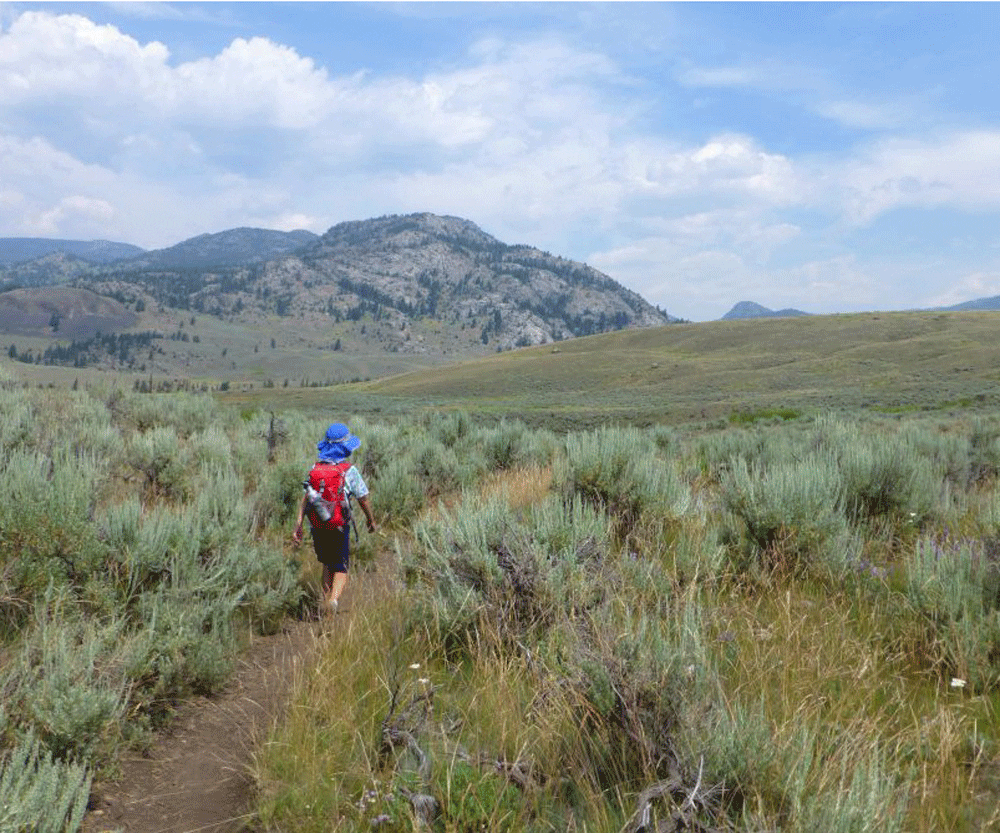 Everyone knows that Yellowstone National Park makes for a classic family vacation. Strolling the boardwalks...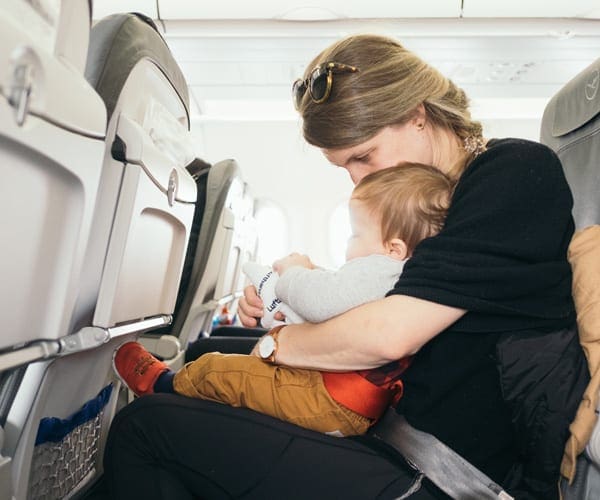 Families Who Love To Travel contributor Meghan Oaks provides her 10 best tips for your...