Travelers with a sweet tooth can't get enough of these 17 Best Dessert Spots In DC For Families! Washington, DC is a fantastic spot to enjoy a fun and enriching family vacation. Whether exploring historic and cultural sites, getting out in nature, taking advantage of world-class museums, or strolling cool neighborhoods, families are bound to get hungry. And what better way to satisfy hunger than will a delicious dessert?! Here, we break down the best dessert spots for families in DC to help you make the most of your stay in the nation's capital. Keep reading to plan your next sugar-filled adventure!
Purchase your Hop-on Hop-off Big Bus Washington DC bus tour here!
The Best Bakeries in DC for Families
Bakeries are certainly among the best dessert spots in DC for families! Between cookies, cakes, and more sweet treats, here are our picks for the best bakeries in DC for families!
Ellē
Mt. Pleasant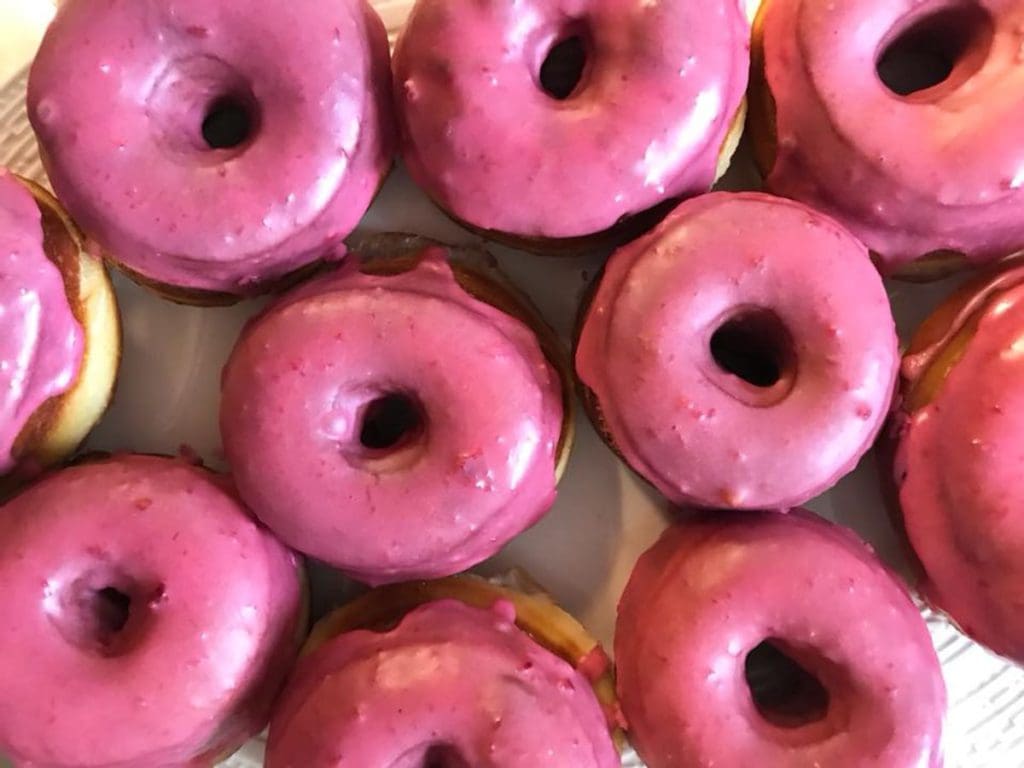 Ellē offers visitors to the Mt. Pleasant neighborhood a full-service restaurant and café. But the locals know the standout daytime menu items are available at the bakery. Here, families can indulge in unique cakes, cookies, scones, and more. Then, you can also order great coffee drinks, teas, and hot chocolate. If you're on the go, order online in advance for easy pickup. It's a perfect place to take a break during your exploration of DC and definitely one of the best dessert spots in DC for families!
Milk Bar
Logan Circle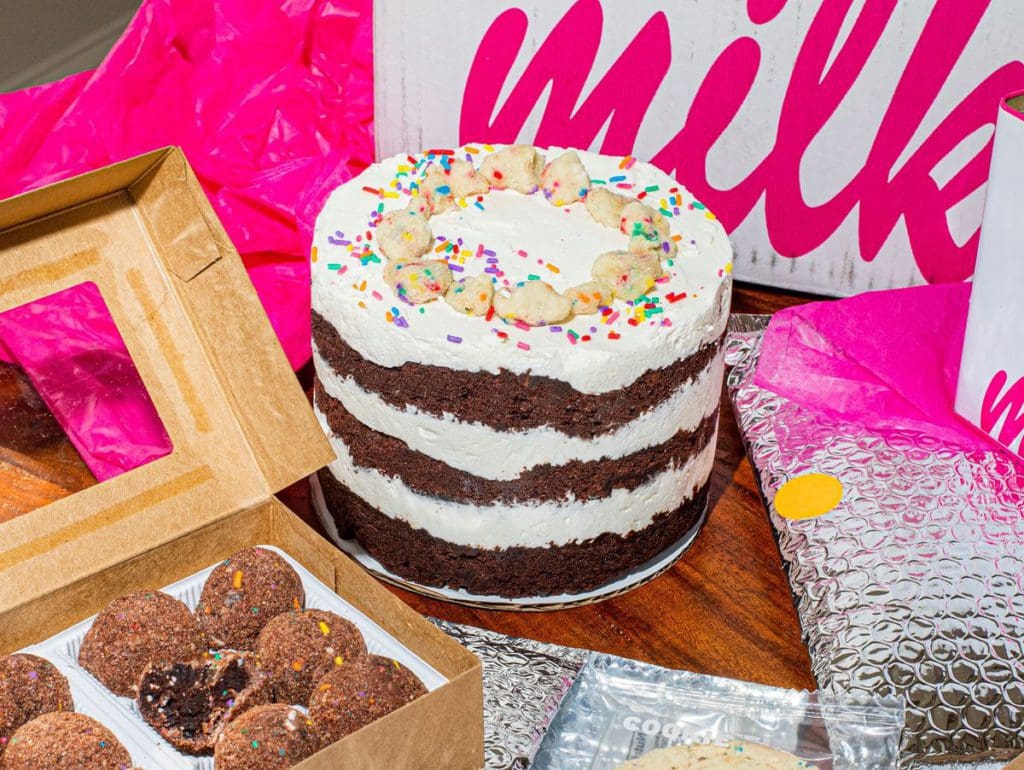 Milk Bar isn't unique to DC, given its half-dozen locations across North America. However, it certainly offers some of the most unique treats for families in the Washington, DC area! Enjoy anything from decadent cakes and cake truffles to its signature pie, cookies, and ice cream flavors (cornflake chocolate chip marshmallow and cereal milk to name a few!). Milk Bar is one of the best DC dessert spots for families! If you want to try the recipes at home, they sell a cookbook specifically for "kids only."
Purchase your Washington DC Sightseeing Pass here for discounted admissions on attractions!
Sticky Fingers Bakery
Columbia Heights
Sticky Fingers is 100% vegan, but you won't be able to tell when you dig into their decadent cookies, scrumptious cupcakes, and gooey brownies. Located in Columbia Heights, it's a convenient addition to your exploration of this vibrant area. Do you like to be more hands-on with your dessert? Families can buy baking kits to make creations from scratch, as well as decorating kits to turn plain cookies and cupcakes into custom-decorated desserts for everyone to enjoy.
Rose Ave Bakery
Downtown (moving to Woodley Park)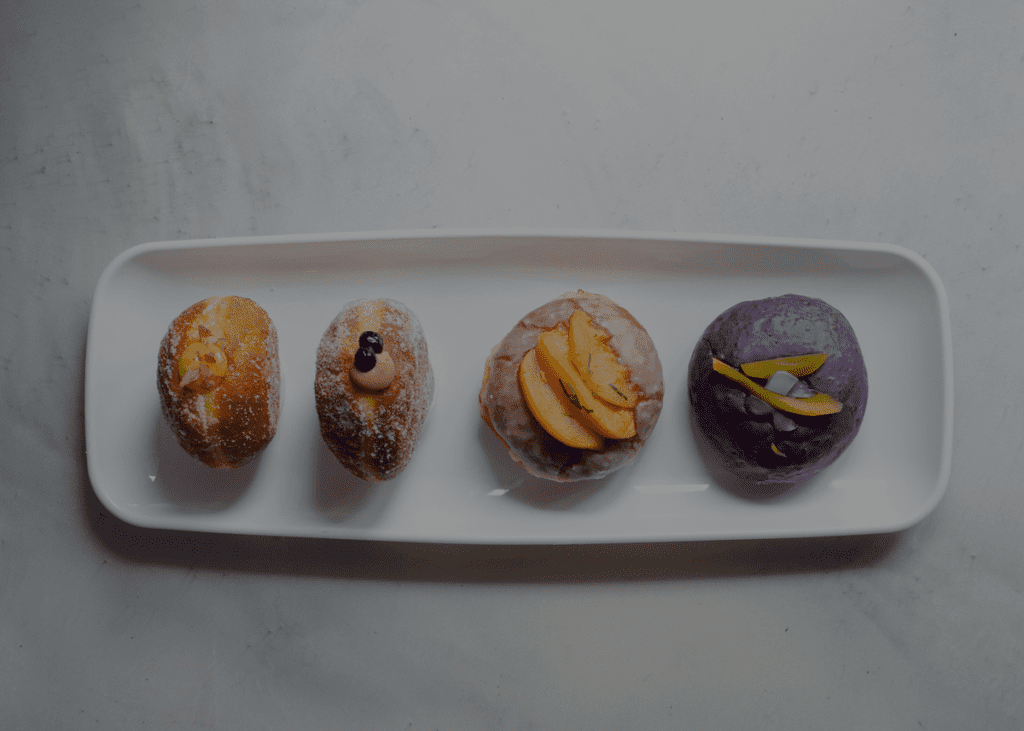 Rose Ave Bakery has been selling out of its treats for several years. This Asian-American bakery offers inventive, and of course delicious, pastries with unique flavors such as black sesame, ube, lychee, and mochi, alongside more traditional sweet and savory ingredients. Though it's currently located downtown, the owners are planning to move to a larger property in Woodley Park (not far from the National Zoo) to better accommodate demand. It can get crowded sometimes, so order in advance on their site.
Visiting DC with kids? Check out these Amazing DC Field Trip Itinerary For Families With Elementary-Aged Kids!
The Best Ice Cream and Gelato in DC for Families
Who doesn't love ice cream? Whether you're in the mood for creamy, American-style ice cream or Italian gelato, the possibilities are endless in DC. Here are the best ice cream and gelato spots in DC for families!
Dolcezza
Multiple Locations
Families will be all charged up and ready to go with a dessert break at Dolcezza. This gelato and coffee shop has multiple locations, including The Mall, downtown DC, and Dupont Circle. Small batches of hand-made gelato are produced daily at their Union Market factory with fresh ingredients. Try tasty fruit, spice, and chocolate-forward flavors such as orange honey cardamon, dark chocolate, banana split, and roasted strawberry. The shops are also open all day and feature baked goods like croissants, cookies, and alfajores (an Argentinian cookie), too.
Book a Washington DC tour with Getyourguide.com and get free cancellation up to 24 hours before your activity starts for a full refund!
Dolci Gelati
Shaw, Alexandria, and Takoma Park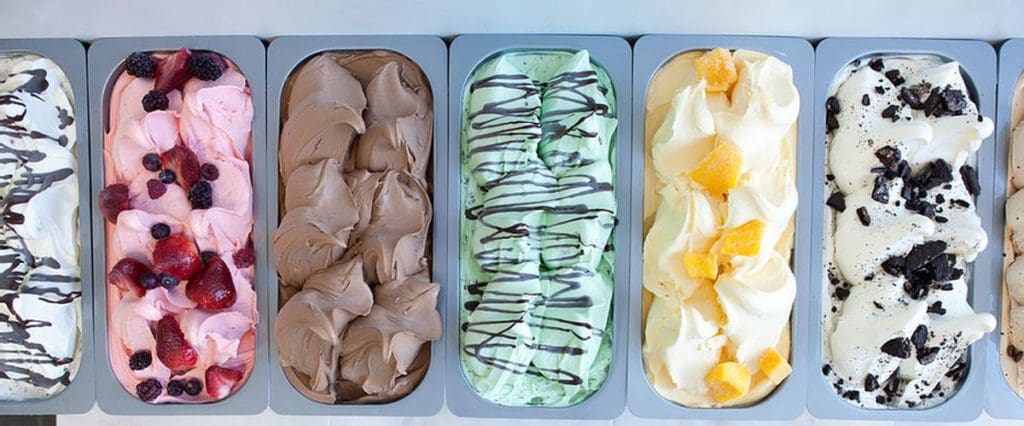 Dolci Gelati is another small batch gelateria that makes its frozen creations daily in the Italian tradition. Its Shaw location is near several great restaurants, making it a perfect after-meal stop. There are nearly 100 flavors on the rotating menu, from the traditional options like chocolate and pistachio to the exotic orange saffron and even bubble gum. The treats don't stop there, however! The gelateria also makes chocolate mousse, cannoli, tiramisu, gelato cakes, and cookies. No wonder this is one of the best dessert spots in DC for families!
Look here for top tours in Washington DC with Viator!
Pitango Gelato
Adams Morgan and Penn Quarter (Among Others)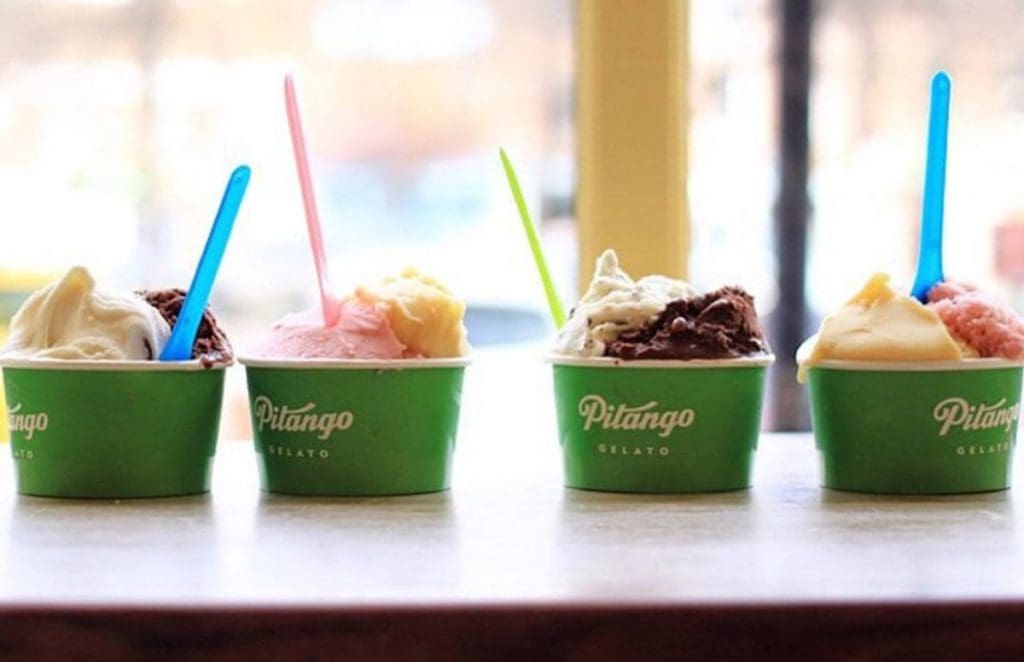 As one of the best dessert spots in DC for families, Pitango Gelato boasts of being "purists who celebrate the classics done right." Flavors here are far from ordinary, with options such as sesame and cardamon alongside the more common chocolate and strawberry. The Penn Quarter location is well situated after families explore museums on The Mall or catch a sporting event at Capital One Arena. Then, the Adams Morgan outpost is more of an all-day venue with Italian sandwiches, salads, bread, and pastries alongside coffee and even cocktails.
Thomas Sweet
Georgetown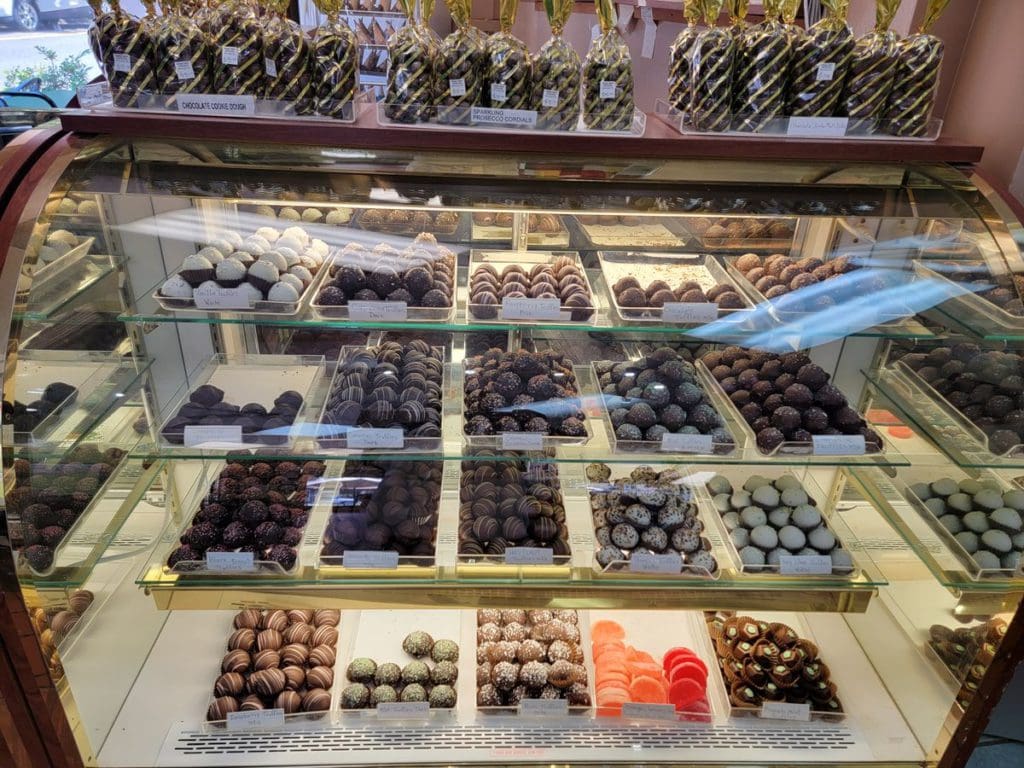 For ice cream lovers, no family trip to DC is complete without a visit to Thomas Sweet in Georgetown! The menu has dozens of ice cream and frozen yogurt options, alongside house-made chocolates and fudge. Families can select from creations like peanut butter cups, dulce de leche, and swiss chocolate malt. Additionally, you can create your own by adding mix-ins to classic flavors like chocolate, strawberry, and pistachio. If on a busy day the outdoor seating is filled, take a short stroll down to the Potomac River to enjoy the ice cream while watching the boats float by.
No need to pack all of your baby gear! Rent equipment through Baby Quip here in Washington DC!
The Best Cookies in DC for Families
If you have a cookie monster in your family, you'll love these best cookie spots in DC for families! Stay tuned for our favorite options!
Captain Cookie and the Milkman
Foggy Bottom, Eastern Market, Brookland, and via Food Trucks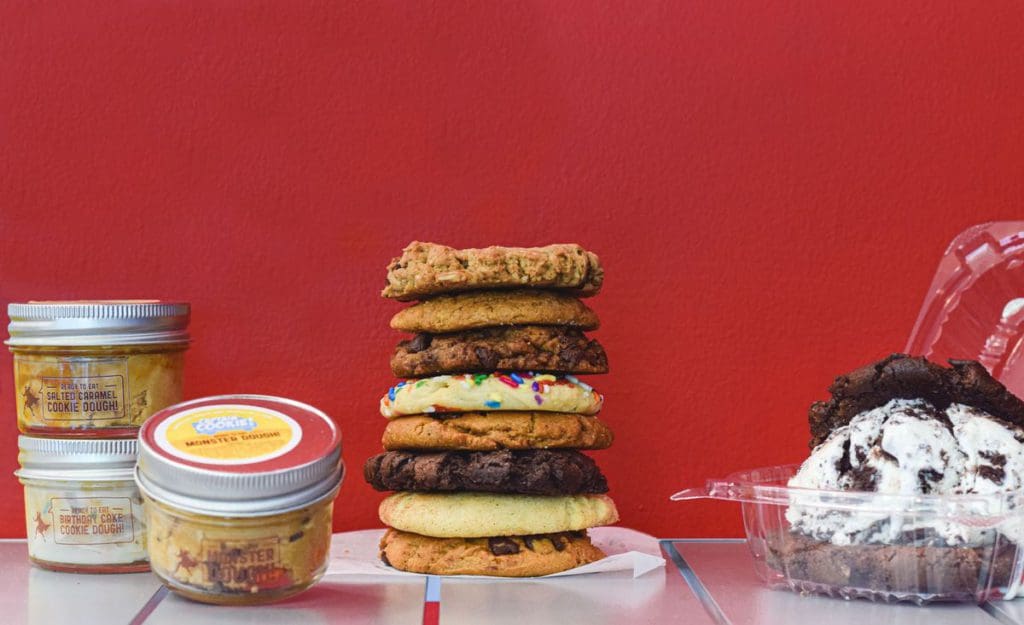 Cookie lovers can get their fix with Captain Cookie and the Milkman! Whether the classic chocolate chip (in regular or vegan) or the newer Funfetti, there are eight options including a weekly special for families to choose from. Additionally, milk and ice cream with ingredients from local creameries! Not near the West End flagship store? Captain Cookie and the Milkman also has locations in Eastern Market (660 Pennsylvania Ave SE), Brookland (2800 10th St NE inside Tastemakers), and runs "Cookiemobiles" all over the greater DC area. Check the daily schedule as to where you can find them.
Levain Bakery
Georgetown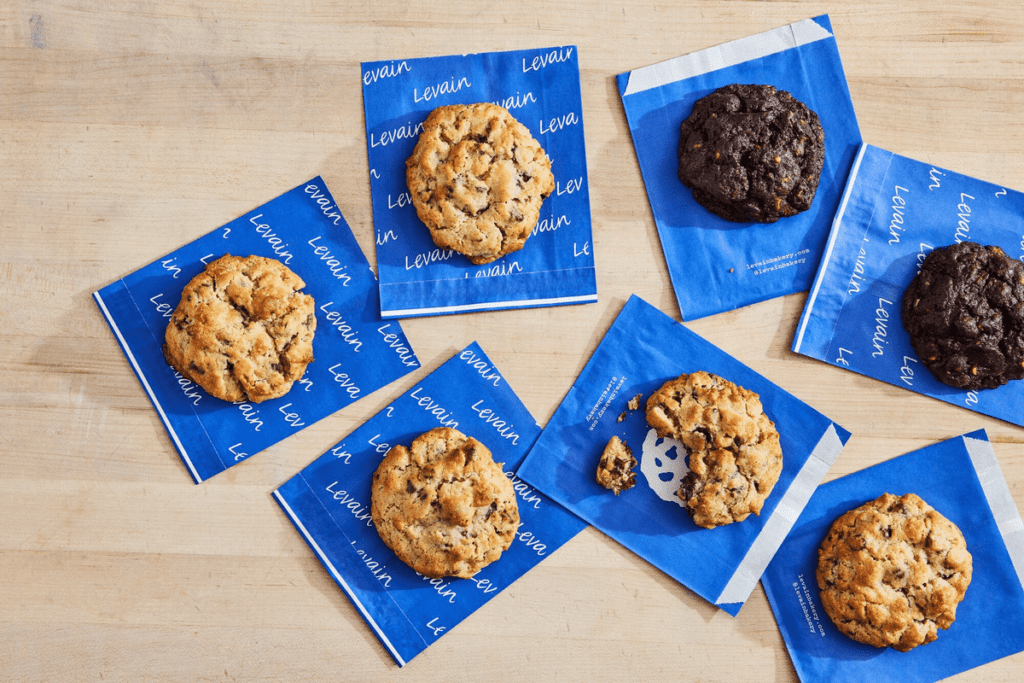 Made famous in New York City, Levain Bakery has infiltrated Washington, DC. As one of the best dessert spots in DC for families, this Georgetown outpost provides families with some of the most amazing cookies (and other baked goods) around. While the cookies are the main draw, families can also enjoy a continental breakfast with muffins, scones, brioche, and bread. In addition, coffee drinks and hot chocolate. Grab your treats and stroll the neighborhood streets as you window shop!
Olivia Macaron
Georgetown
Indulge in perfectly sized macarons with a trip to Olivia Macaron. These 100% gluten-free treats come in more than 15 unique signature and seasonal flavors, like blood orange, fruity pebbles, honey lavender, and salted caramel. Take a break at the chairs outside the shop, or walk down to the nearby canal or the Potomac River waterfront for water views with your family dessert adventure.
Ready to book a home rental in Washington DC? Book here with Vrbo!
The Best Cupcakes in DC for Families
Looking for the best cupcakes in DC? You'll love these dessert spots in DC for families! Here are our favorite places for cupcakes around the city.
Baked and Wired
Georgetown
Baked and Wired is consistently ranked among the top spots to grab a cupcake in the DC area! The "cake cups," as they call them, are made in small batches and covered in decadent frosting, with classic flavors and unique twists like the lemon-raspberry Tasmanian devil. Not in the mood for a cupcake? Baked and Wired has families covered with more options. You can also enjoy delicious cookies, bars, brownies, and caramel corn!
Georgetown Cupcake
Georgetown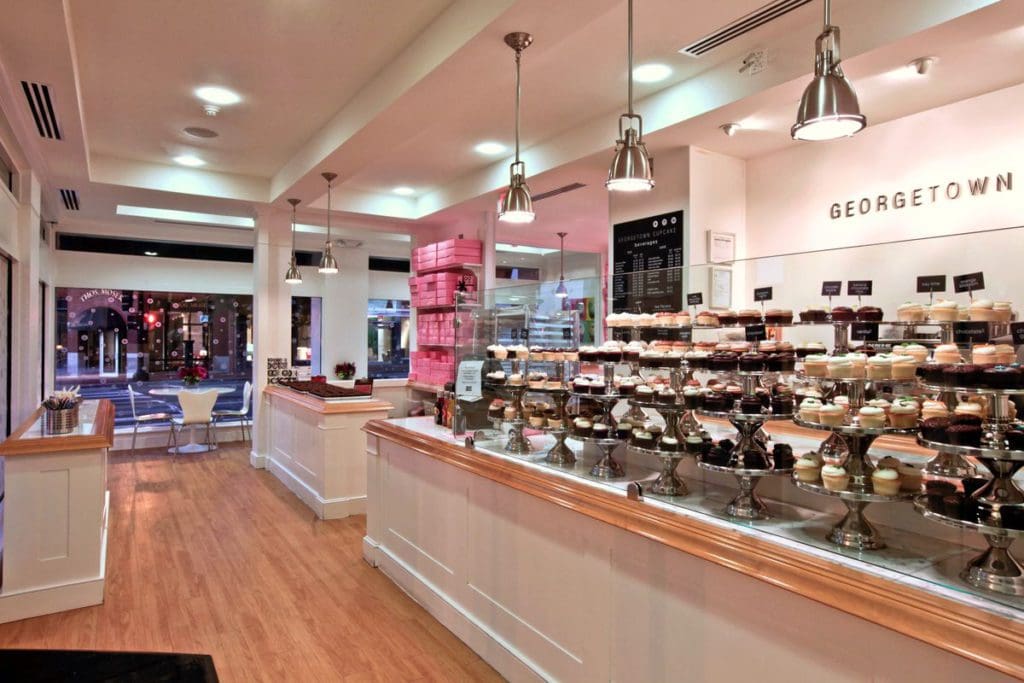 Thanks to a former reality television show, Georgetown Cupcake has made a name for itself nationwide. But the product is worth the visit to the brand's flagship store in Georgetown, enticing you with vanilla, chocolate, and fruit-based tastes and smells. The menu is extensive with 10 classic flavors, 8 daily rotating options, and a dozen monthly special flavors. Are you vegan or gluten-free? You are also covered here! If you can plan ahead, order your cupcakes at least a day in advance for pick up so you don't have to wait in the often-long lines!
Book a Washington DC tour with Trusted Tours and Attractions here!
The Sweet Lobby
Eastern Market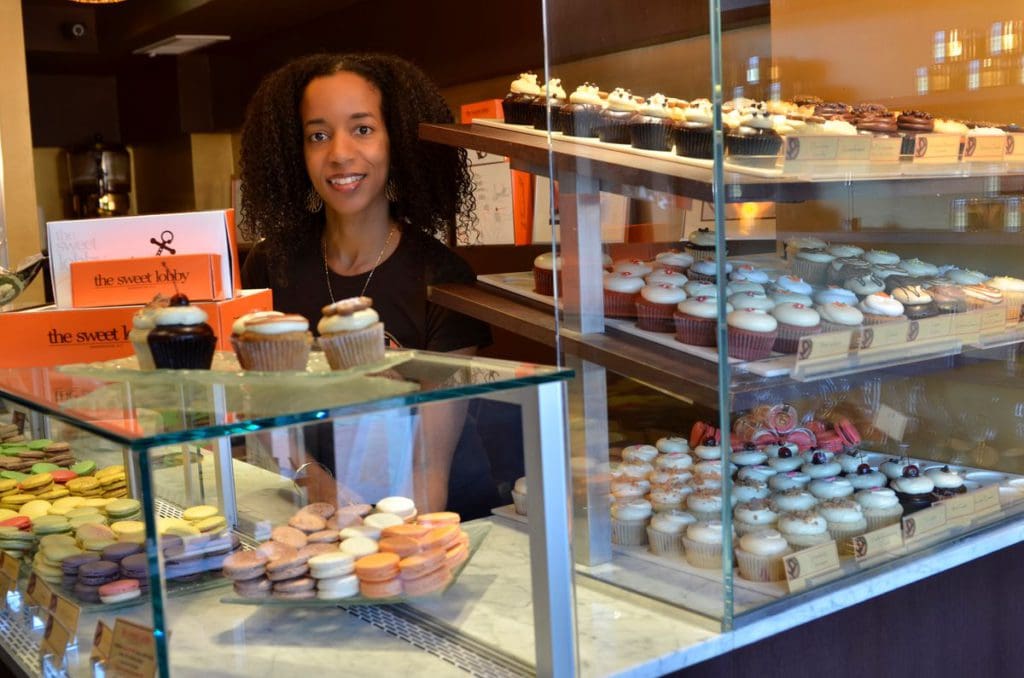 The Sweet Lobby promises a "sensational" cupcake experience for families visiting DC! Choose from dozens of classic and unique flavors, like Bananas Foster, Fire Breathing Chocolate, and Green Tea-Pistachio. For those 21+ in your traveling party, they even make cocktail-inspired treats made with alcohol like limoncello and rum (advance order only). They also make macaron-topped cupcakes when you just can't decide between two treats – making it a great option for families in search of the best DC desserts. As a bonus, families can work off their sugar-induced energy with a nice stroll through the nearby Eastern Market. 
RELATED: A Fun 5-Day DC Itinerary For Families With Babies and Toddlers
The Best Cakes and Doughnuts in DC for Families
A list of the best dessert spots in DC for families would be incomplete without mentioning doughnuts. If you're in the mood for some yummy doughnuts in DC, keep reading!
Families visiting DC with teens will love this Exciting Washington, DC Field Trip Itinerary For Families With Tweens and Teens!
District Doughnut
Multiple Locations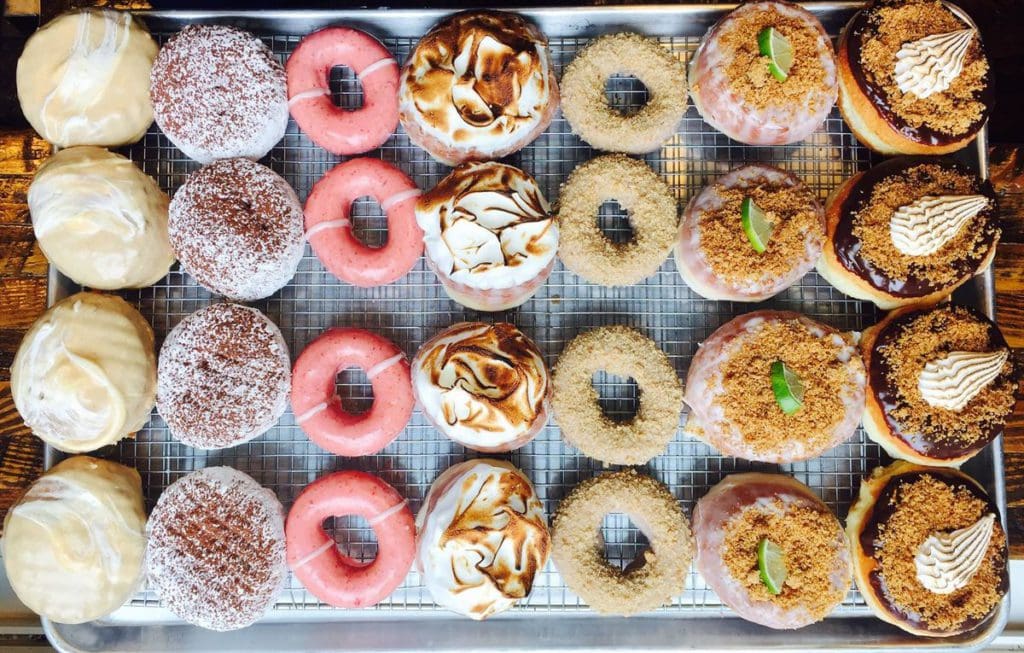 Four District Doughnut locations dot Washington, DC and all have one thing in common – delicious doughnuts made without shortcuts. With the scratch-made dough, creams, jams, glazes, and ganaches, families will love these gourmet treats. There are more than a dozen flavors on the rotating menu (Funfetti or blueberry, anyone?), a gluten-free option on Fridays, and a couple of cookie options to entice young and old alike. Can't make it to a store? District Doughnut will gladly deliver to you!
Astro Doughnuts and Fried Chicken
Metro Center
Families can satisfy many cravings at Astro Doughnuts and Fried Chicken, but regardless of whether you want a meal or just a treat, their doughnuts are a must-try for families in search of the best dessert spots in Washington, DC. Regular standouts like Crème Brulee and PB&J are complemented by four rotating monthly flavors with a wide variety of tastes and ingredients. Finally, their downtown location is conveniently located near the White House and other attractions like Ford's Theater.
For interesting things to do and see in Washington DC, look at experiences here with FeverUp.
The CakeRoom
Adams Morgan
Families will find that everything is made from scratch at The CakeRoom! This dessert spot serves classic American layer cakes and other delicious baked goods like cheesecakes, cupcakes, pies, cookies, and bars. Families can walk in and enjoy options like a chocolate flourless tort, carrot cake, red velvet cake, and vanilla cake. Are you celebrating something while in town? The Cakeroom can create custom celebratory cakes if you order in advance. The inviting storefront and cozy tables are a nice respite for a day of touring Washington, DC.
Looking for somewhere to stay in DC with kids? Check out these ​​Best Neighborhoods For Families To Stay In Washington DC!
Enjoy Your Treats!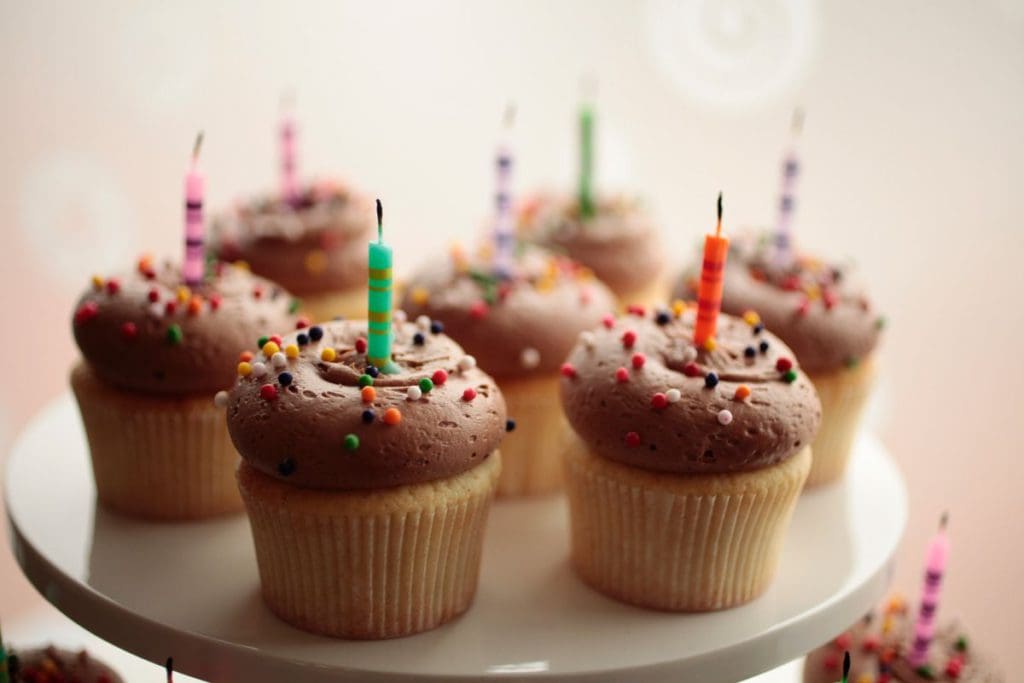 We hope you liked this article on the Best Dessert Spots in DC For Families! Whether you like your treats baked, fried, scooped, or mixed, there's surely something to satisfy the whole family's sweet tooth during your trip. Enjoy DC with your kids!
*Due to the COVID-19 pandemic, some of the attractions, accommodations, or things to do on this list may be closed. Please ensure availability before making your decision.
*This post may contain affiliate links that may earn us a small commission, at no additional cost to you. Affiliate links in no way inform the hotels, sights, products, or other recommendations included in our articles. All opinions and recommendations expressed here are compiled from submissions submitted by the generous members of our Families Who Love To Travel community.
READ NEXT: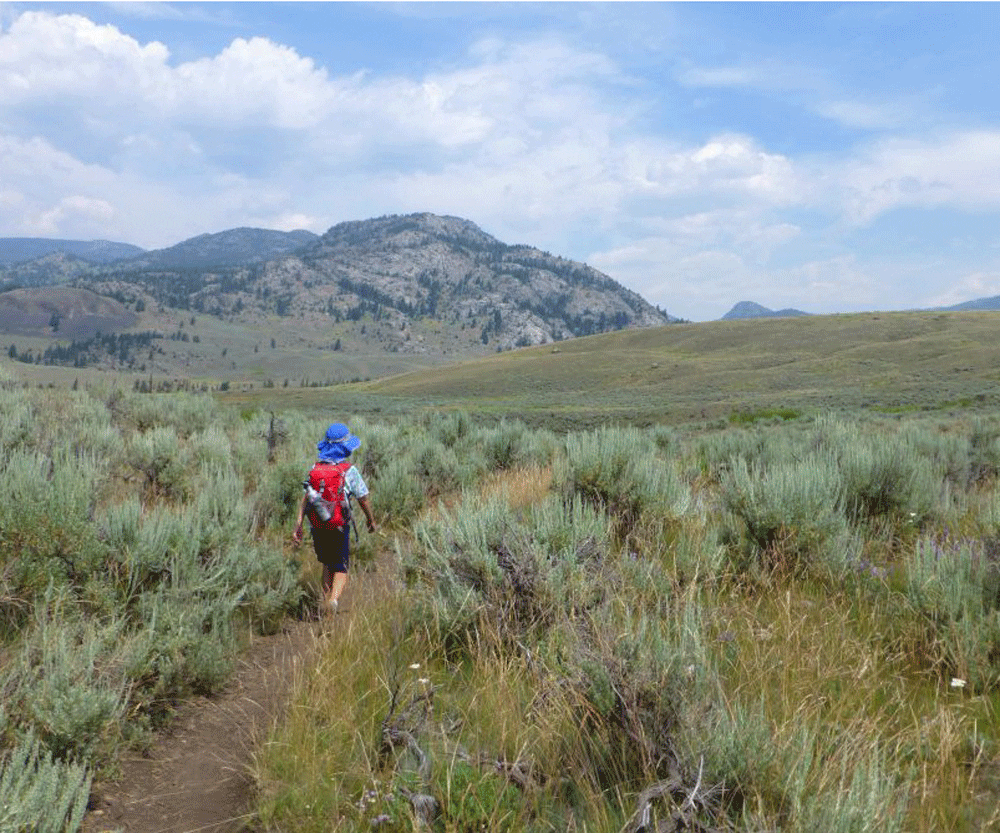 Everyone knows that Yellowstone National Park makes for a classic family vacation. Strolling the boardwalks...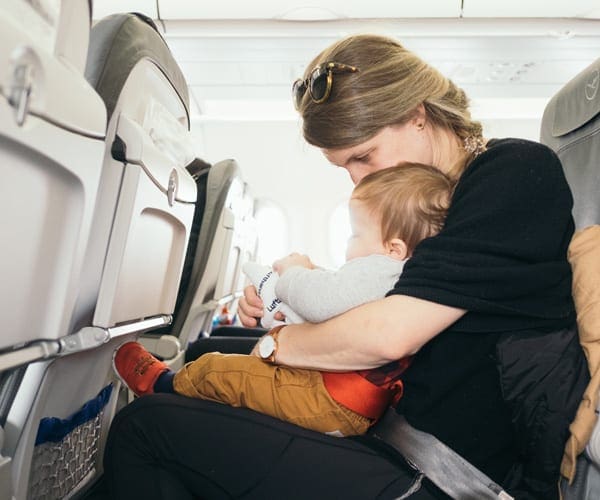 Families Who Love To Travel contributor Meghan Oaks provides her 10 best tips for your...