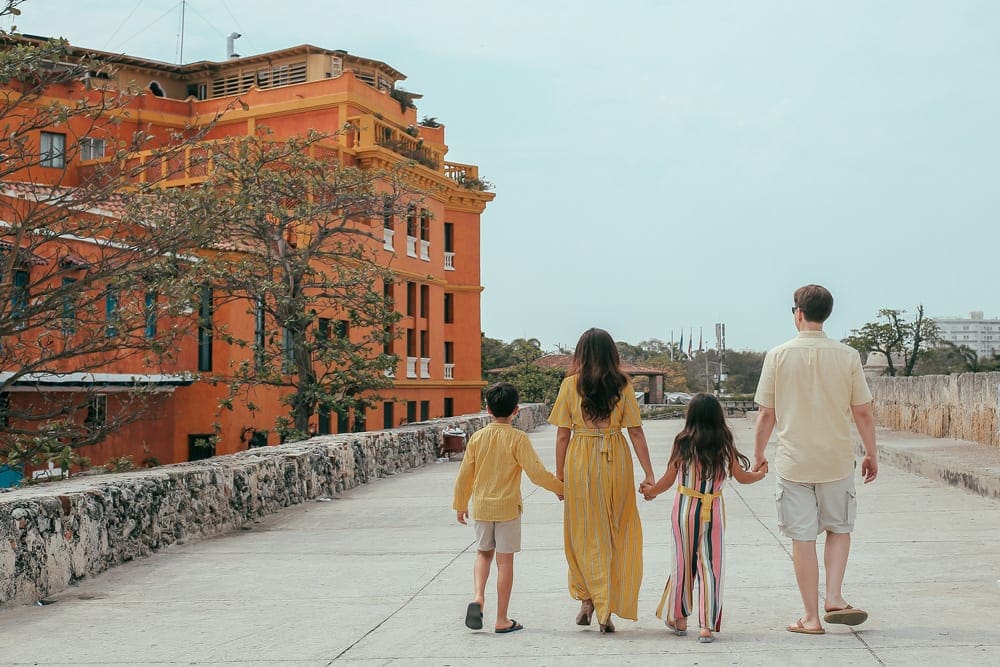 With all these fun things to do in Cartagena with kids, it's no wonder this Colombian city is such a popular family-friendly destination! Located in the north of the country, this colonial-era city is famous for its fascinating culture, preserved architecture, and amazing attractions. Between learning more about Cartagena's history, eating delicious food, and seeing wildlife, there's plenty around town to keep kids enthralled. Explore the Old City, visit a museum, or take a weekend trip to Santa Marta to see more of Colombia. We've rounded up parent-approved suggestions your family is sure to love. Keep reading for our list of 20 Amazing Things To Do In Cartagena With Kids!
Stroll Around the Old City
Cartagena's Old City is arguably its most famous attraction. That's why it should be first on your family's itinerary! Let the famous clock tower be your guide as you stroll this charming neighborhood's cobblestone streets. Surrounded by stone fortresses and other Spanish fortifications, it has plenty of sights for history and culture lovers alike. Watch street dancers perform at Plaza Bolivar, go shopping at the souvenir stores at Las Bovedas, or just grab a bite to eat.
In addition to being the most historic area in Cartagena, the Old City is also the most commercialized, with hotels, elegant restaurants, and boutiques. Though there are countless ways to explore, including with a guide, many families prefer to walk at their own pace. Luckily, you can do so easily with the help of multiple online guided apps. It's perfect for keeping young children entertained and interested along the way!
Reserve your Private City Tour of Cartagena through Viator.com today!
Explore the Old City by Bike or Horse-Drawn Carriage
Instead of strolling around Cartagena's Old Walled City, families can also explore on a bike or horse-drawn carriage! Pre-teens and teens will enjoy navigating the city on a bike, plus it is great exercise. You'll find a number of local rental shops throughout the Old City, often charging by the hour. Some of them even offer electric scooters!
For a horse-drawn carriage ride, it's a perfect nighttime activity for an evening with your kids. Reach your dinner destination in style with this excursion, available through multiple companies such as Viator, Shore Excursions, and Alternative Travel Cartagena. Your hotel may also arrange it for you. You could book it yourself, but just remember to haggle! During your ride, you'll glide through the cobblestone streets of the historic city center, passing by colorful homes, churches, and other points of interest. What a perfect way to enjoy Cartagena with kids!
Learn Something New at the Naval Museum of the Caribbean
The Naval Museum of the Caribbean will surely impress kids of all ages. As one of the best things to do in Cartagena with kids, it's located within the Old City and features an array of rotating exhibitions. Focused on Colombia's rich naval past, you'll be able to get a slice of this history before you even go in. Watch out for dancers dressed in native costumes outside of the entrance! Kids can shimmy into the museum to start their visit on a high note. Inside, make your way through two gallery wings, each separated by a beautiful atrium.
You'll become informed about the Caribbean sea and other marine topics, making it ideal for little sailors. You can even climb inside a model submarine! Once you're done with the first section, stop in the garden for a snack. Families can choose to explore the museum on their own instead of booking a tour, but just be aware everything is in Spanish.
Pro Tip: Remember to wear comfortable shoes! As one of the best things to do in Cartagena with kids, the entire property stretches the length of a whole football field!
Visit the Cartagena Aviary
Nature enthusiasts will feel right at home at The Cartagena Aviary! Located about 90 minutes south of Cartagena on the island of Baru, this lush, sprawling property showcases over 2,000 native birds. The Aviary has three ecosystems, each perfectly representative of Colombia's biodiversity. Kids will wander in awe as different bird species circle the habitat and occasionally say hello. Prepare to spot eagles, parrots, peacocks, and more. If you're lucky, you may even run into a pretty pink flamingo! Since it's an educational facility, the exhibits are interactive, teaching you a lot about Colombia's wildlife.
Every day at 11:30 AM and 3:30 PM, The Aviary also has a 15-minute show where expert trainers discuss bird fun facts, demonstrate tricks, and talk more about wildlife. Even though it's in Spanish, your kids will definitely find it entertaining. A falcon may even fly up to you for some food!
Pro Tip: Be sure to take spray bottles, umbrellas, and water to stay hydrated, regardless of the time of day! Though it's one of the best things to do in Cartagena with kids, it can get very hot at The Cartagena Aviary. You should leave early in the morning so you can get there before the afternoon heatwave.
Book your visit to the National Aviary and Lunch in Playa Mambo Beach Barú through Viator!
Walk around Getsemani
For a hipper side of Cartagena, we suggest Getsemani. Located adjacent to the Old City, this up-and-coming neighborhood showcases vibrant street art, delicious food, and a genuine ambiance. One of its biggest draws is the colorful architecture, which continues for miles accompanied by murals. Bring your camera when you visit for the afternoon and spend a few hours wandering spontaneously! (You could always take a walking tour, but roaming Getsemani yourself feels much more authentic.)
Kids will love passing under tiny hanging flags or umbrellas while you stroll the cobblestone streets appreciating the art. During your visit, stop in Plaza de la Trinidad, the neighborhood's main square. You'll find vendors selling handmade souvenirs during the day, as well as delicious street food. Once night falls, the square becomes a hot spot for live music, after-hour cafes, and more entertaining performances. It's something your family has to experience at least once, especially since this is one of the best things to do in Cartagena with kids.
Reserve your 2-hour Getsemaní Neighbourhood Tour in Cartagena with Viator here!
Enroll in a Cooking Class
Taking a cooking class in Cartagena is top-ranking amongst the best things to do in Cartagena with kids! Families can learn to make Colombian dishes such as coconut rice, ceviche, or local fish. There are many ways to enjoy this experience, the main one being through your hotel. Since it's a popular activity, it's likely your accommodation offers one, especially if you're staying at a major resort. If they don't, the hotel concierge can possibly help find one through an outside vendor.
A class through SkyKitchen Cartagena lets families learn about the city's food and history. The Lunatico Cooking Studio Cartagena hosts classes in a beautiful open space, and even offers private courses. If you're spending a lot of time in Getsemani, EME Kitchen is conveniently located in the neighborhood. Viator also has multiple options to choose from. With the added bonus of beating the afternoon heat, there's no excuse not to take a cooking class in Cartagena!
See Convento de La Popa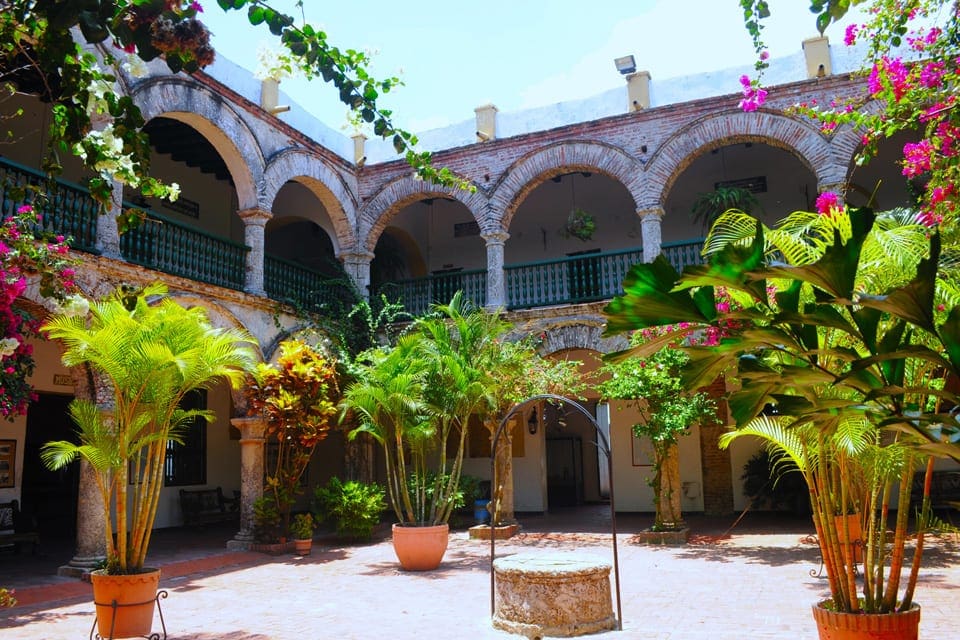 Convento de La Popa is definitely one of the best things to do in Cartagena with kids. Situated atop the tallest hill in the city, this historic church and convent provide magnificent views over the Old City. Younger kids may not be interested in the actual church, but you can give them some background before you visit. Of course, the stunning vistas are reason enough to venture up and take a picture! If you want to go inside, you can.
The Convento De La Popa offers tours of its interior, where families can learn more about its construction in 1607. You could also enter without a tour to see the ancient artifacts, since wall plaques provide more context. Be aware everything is in Spanish, though, and you'll have to pay an extra fee to read in English. Still, it's certainly worth the visit for any history buff visiting Cartagena!
Enjoy the Sunset View from the Castillo San Felipe Fortress
Take in a slice of Cartagena history at The Castillo San Felipe Fortress. Overlooking the sea on the Hill of San Lazaro, this preserved piece of colonial history has an incredible view of the city. Take it all in and then spend time exploring the location! Kids will love roaming through the ancient fortifications, touching the replica cannons, and pretending they've time traveled! You'll also learn more about Cartagena during the Spanish Colonial Era.
One of the main attractions for children here is the spooky underground tunnels and trenches, which you can actually explore during your trip. Remember that visiting the actual area is free, but you'll have to pay a small fee to go inside. Some families come here just for the panoramas and skip the history portion altogether, though we still think it's a good choice. Visit at sunset for the most spectacular vista you've ever seen! No wonder this is one of the best things to do in Cartagena with kids.
Eat at a Local Restaurant
Cartagena has plenty of kid-friendly restaurants to enjoy a meal together. Inside the Charleston Santa Teresa, Harry Sasson serves a splendid seafood lunch in an open-air setting. Kids will love the crispy calamari, patatas bravas, and other yummy dishes. Plaza Santa Teresa Restaurant & Bar, serves casual pizza, fries, and empanadas, ideal for cooling down in the outside courtyard. Set in a nautical dining room, seafood lovers can't miss the ceviche at La Cevicheria. Restaurante Cande, with its mix of Caribbean, Spanish, and Colombian influence, provides an evening of live entertainment.
Or, watch the sunset at Club De Pesca or Cafe Del Mar, both waterfront seafood spots. Craving dessert? Visit Ely Gourmet By Nani for delicious cakes! For a parent date night, visit Mistura for Japanese-Peruvian fusion, Alma for traditional Colombian cuisine, or 1621 Restaurant for French haute cuisine. Demente has wood-fired pizzas, tasty cocktails, and a cozy atmosphere.
Want local tips and personalized advice on the best things to do in Cartagena with kids and for your trip to Colombia? Connect with Laura from Go Ask A Local! She's a Bogotá-based travel agent and local guide who plans adventures all over Colombia and also offers trip planning consultations on Zoom."
Spend an Afternoon at the Beach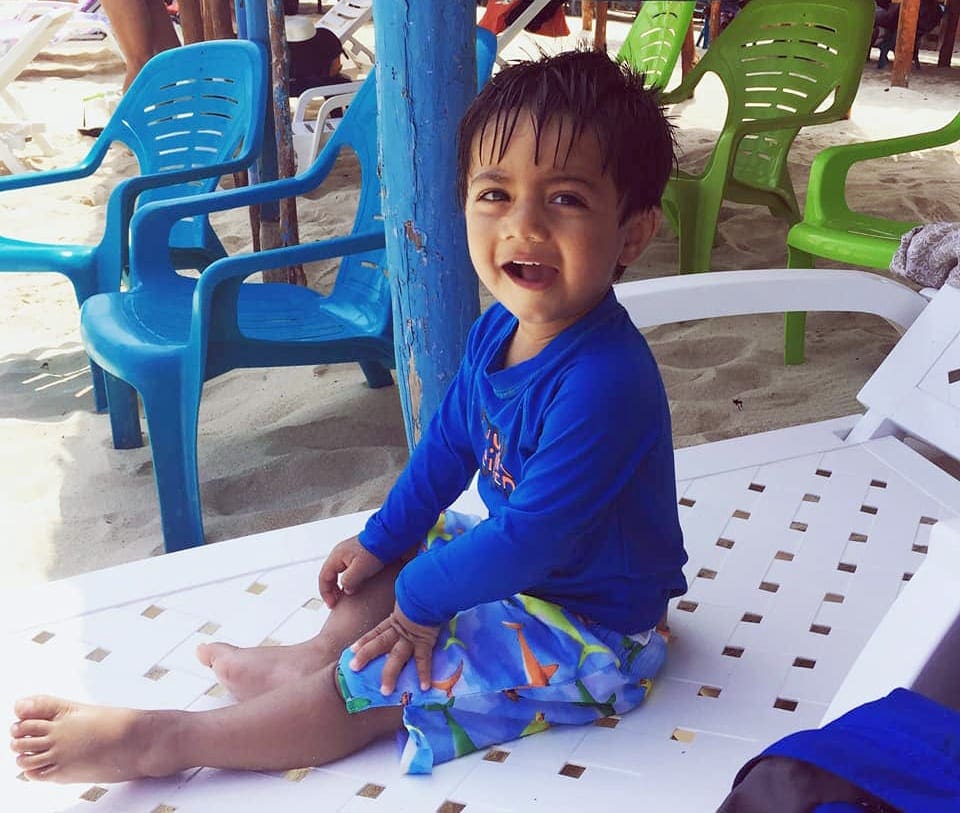 Cartagena boasts plenty of local beaches for families to cool down on a warm day. Two beaches located directly within the city are Boca Grande and El Laguito. Though they're convenient to reach, they're often overrun by street vendors and can get crowded. Playa de Castillo Grande is a bit quieter, and Playa de La Boquilla, located a little north of Cartagena, is where locals usually vacation. From Boca Grande, however, families can board a ten-minute boat ride to Isla Tierra Bomba, a nearby island with amazing beaches.
Punta Arena is another family favorite, with a wide shoreline and clear, calm waters. If you're willing to journey further, we also recommend Playa Blanca. Located 45-minutes by speed boat on Isla Baru, this Colombian beach is famous for its soft, golden sand, turquoise sea, and jaw-dropping scenery. It's definitely worth the trip, but watch out for pushy salespeople! A day at the beach is always one of the best things to do in Cartagena with kids.
Book a Family Photoshoot
Book a photoshoot to commemorate your Cartagena vacation! Though anywhere in the city would be great for the occasion, a lot of families choose to do theirs in the Old City, which provides a quintessential Cartagena backdrop. You can also book one in other picturesque spots like Getsemani or the Cartagena Castle. In terms of finding a photographer, you can check on Instagram for local companies such as Memories, which guarantees you'll get a knowledgeable photographer who knows the ins and outs of the city (and all the best spots!)
Viator also offers various Cartagena photo sessions, some of which are combined with walking tours around the Old City. With smaller companies such as Local Lens, families can choose from a variety of local Cartagena photographers offering different session times and locations. Your photographer may even double as an informal tour guide, telling your kids secrets about the city! Families love having this experience together, making it one of the best things to do in Cartagena with kids.
Pro Tip: If you're planning a family photoshoot in Cartagena, make sure you book it during the morning hours. The heat can get unbearable by the afternoon!
Book your Local Photographer in Cartagena through Viator here!
Watch the Sunset from the Old City
Looking for unique things to do in Cartagena with kids? Don't leave Cartagena without experiencing a spectacular sunset! With its hilly streets and outdoor terraces, the Old City is an ideal place to do so. There are multiple spots around for this, one of the most popular of them being atop the actual ancient walls. For a more DIY experience, families can grab food or drink from a local vendor and hike up to the top of the walls for an incredible view.
However, some travelers prefer to watch the sunset from the comfort of a restaurant. Club de Pesca and Cafe Del Mar are two of the most popular in the Old City, featuring delicious seafood, a hopping ambiance, and an amazing waterfront view. Make a dinner reservation for either one so you can maximize your time. Kids will love eating chicken with coconut rice while parents sip on cocktails. Cafe Del Mar may even have a live performance!
Feed and Chase the Pigeons at San Pedro Claver Church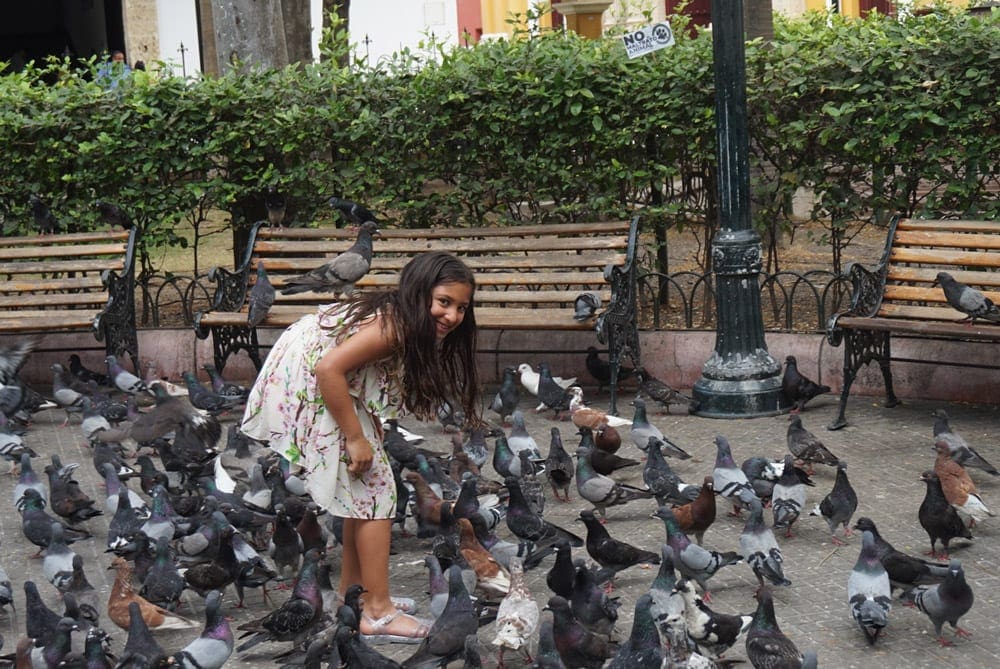 If you have extra time in your family's Cartagena itinerary, visit San Pedro Claver Church. Located off Plaza de San Pedro Claver in the Old City, this colonial-era church and convent stand as a preserved piece of Spanish history. Families can visit the site's interior to get a better idea of how the church was built, including historical artifacts. Guided tours are available at various points throughout the day.
There's also a small, adjacent museum you could look through. In addition to ancient relics, it has paintings and even a recreation of old living quarters. Though little kids may not be totally interested in its history, it's still a nice place to stop for a few, especially in the afternoon heat. Plus, the bustling square outside of the church provides great opportunities to people-watch or shop local vendors. Kids will love chasing and feeding pigeons!
Looking to vacation somewhere similar to Cartagena? We have plenty of other family-friendly suggestions on our list of 12 Best Colorful Towns For Families.
Stop for a Break at Parque del Centenario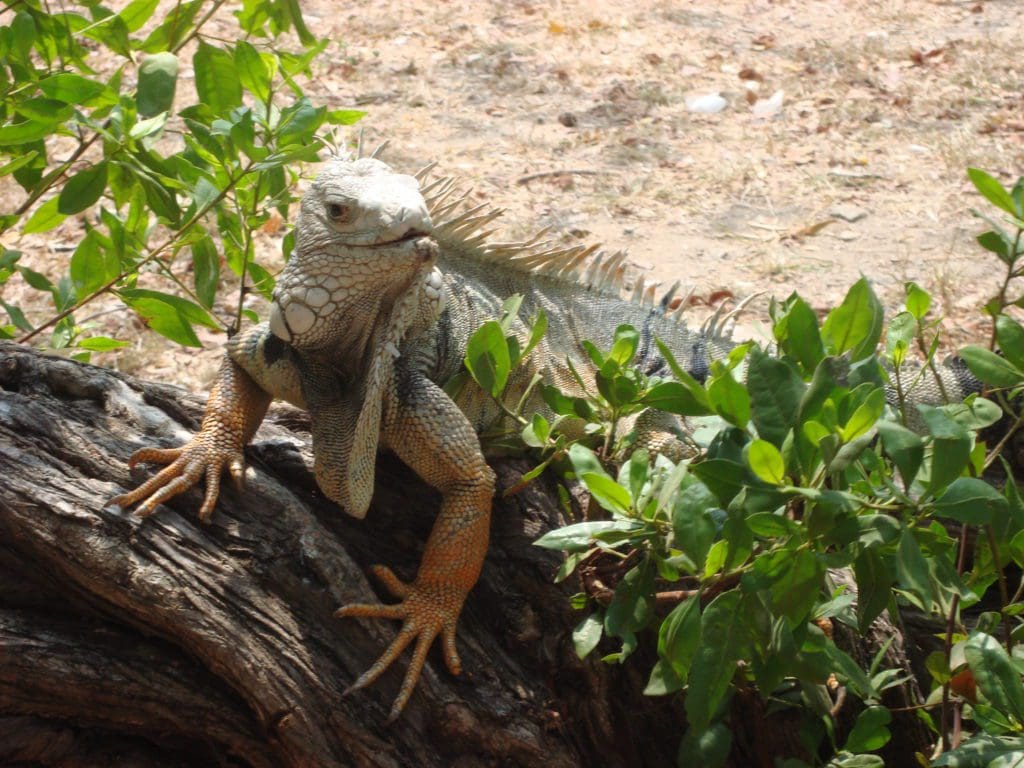 If you need a break from exploring Cartagena, stop at Parque del Centenario. Located between the Old City and Getsemani, this sprawling urban oasis provides space to hang out. A lot of families come with a picnic, or just to appreciate the quiet. However, if you have a wildlife lover in your family, don't miss the chance to spot different animals in the treetops.
As one of the best things to do in Cartagena with kids, keep an eye out for birds, iguanas, and even sloths as you navigate the park. Who knows, you may also see a monkey! This is one of the best places to see urban animals in their natural habitat, though some might be harder to spot than others. Take a little time to look around and you'll find some pleasant surprises! Occasionally, the park also hosts some open-air markets, so it's a good place to avoid the markups of the Old City.
Indulge in a Kid-Free Date Night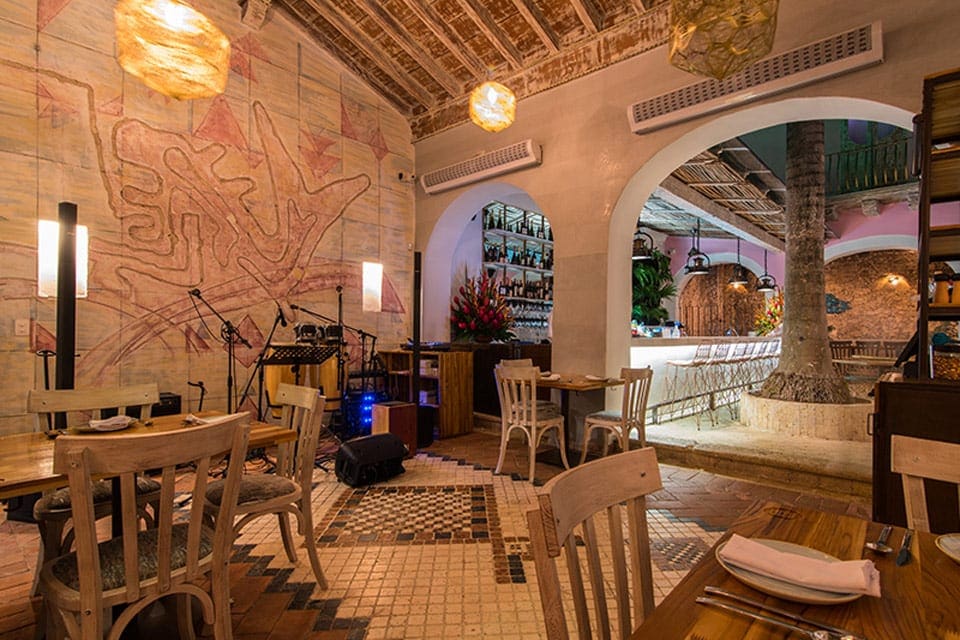 Cartagena is a romantic city, so we suggest taking some time to enjoy it without kids. Though some of the activities on this list are great for a night with or without the kids, like taking a horse-drawn carriage ride, there are some we recommend just for parents. For example, you could book a babysitter and get a taste of the local life by taking a Champeta Tour. This Afro-Caribbean dance is favored at "Picos," aka pop-up parties held every weekend around the city, often outside of the city center.
If you'd rather dance in a different setting, you could also visit Cafe Havana or La Movida, two hopping nightlife spots. Or, head to Getsemani to experience Salsa Quiebra-Canto, a nightclub specializing in salsa, reggaeton, and more eclectic dance. For a more low-key night, spend your evening at a local restaurant enjoying date night. We love Mistura for Asian-Fusion!
Travel Back in Time at San Basilio de Palenque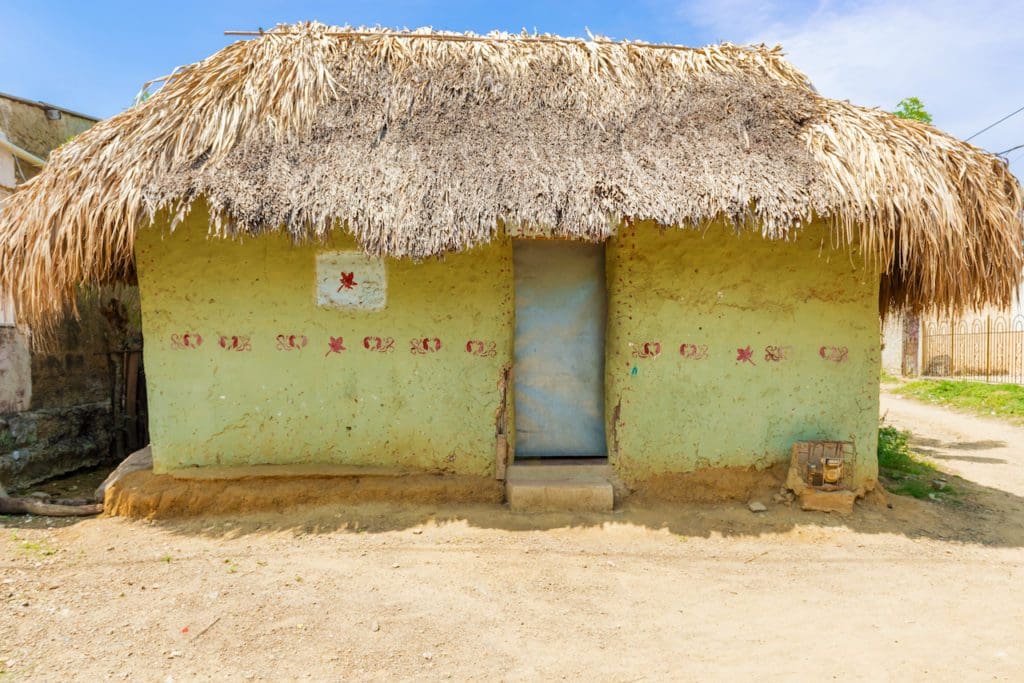 Families who have time to venture outside of Cartagena should visit San Basilio de Palenque. Located around an hour and a half south of Cartagena, this unique village, also known as Palenke, was the first free African town in the Americas. Escaped slaves came here centuries ago to form a free settlement near Cartagena.
Today, its preserved cultural identity is recognized as UNESCO Heritage Site. Though this excursion may not be best for younger kids, it'll be extremely moving and fascinating for older teens or adults. Guests will have the opportunity to learn more about the history of slavery in Colombia, thanks to authentic artifacts located throughout the village. Gain insights into a community still entrenched in its African roots (they even have their own language!) You can visit on your own, but companies such as Juan Ballena or Viator can help arrange travel and a tour.
Go on a Boat Tour
What better way to see Cartagena with kids than by water? With local vendors throughout the city, families can embark on a fun boat tour! Where your tour takes you ultimately depends on which company you choose. Viator offers a variety of options to fit your time constraints and budget.
For example, a lot of families like to take a boat tour to the nearby Rosario Islands, which is a popular day-trip spot for locals and tourists alike. Other cruises head to specific places like Playa Blanca, or even for an extended sightseeing tour of Cartagena's best attractions. There are also shorter Sunset Cruises that circle Cartagena's bay a few times for the most breathtaking view. If you want a special experience, you can join a local captain on a swashbuckling adventure aboard a replica pirate ship! It'll be a fun and educational experience for the entire family.
If you don't want to visit the Rosario Islands, families can also take a boat tour to nearby Isla Baru or the San Bernardo Islands. Families searching for some of the best things to do in Cartagena with kids, will adore adding a boat tour to their itinerary.
Reserve your Cartagena Boat Tour here through Viator!
Take a Weekend Trip to Historic Santa Marta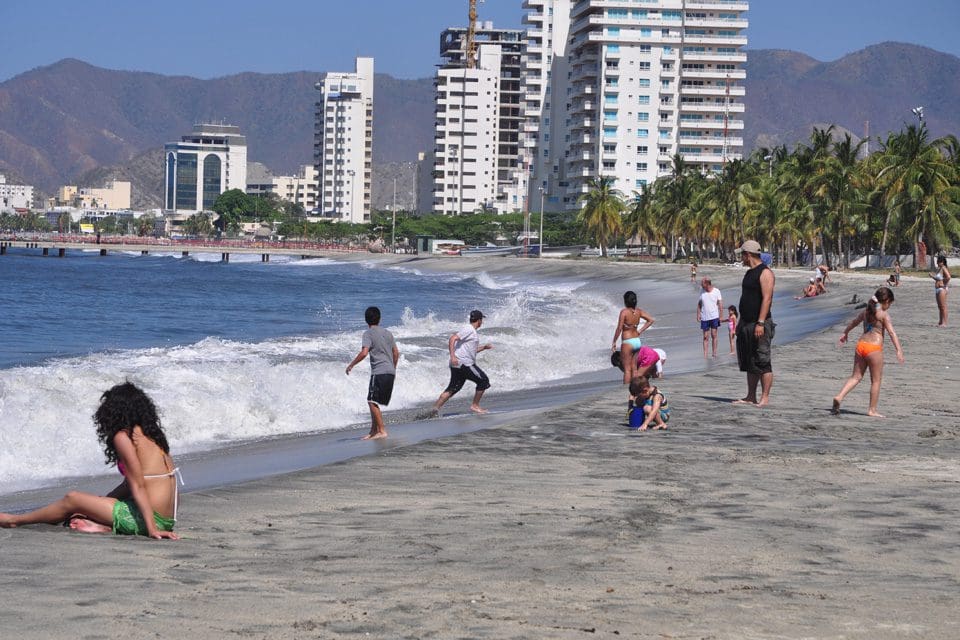 Families shouldn't miss the chance to see Santa Marta. Located north of Cartagena, this gorgeous city is four hours away. You can get here by car or bus through the Cartagena bus station. Though it may not be feasible on a short vacation, it's worth it for a long weekend! Known for its busy port, this historic town was the first Spanish settlement in Colombia.
Learn more about the revolutionary Simon Bolivar at the Quinta De San Pedro Alejandrino, the 17th-century hacienda where he died. It's located in Santa Marta's tourist district, featuring exhibits with cool artifacts such as swords, military costumes, and more. Your little ones may also like a visit to Santa Marta's Gold Museum (Museo del Oro Tairona), which showcases ancient Colombian jewelry. If you want to skip the historical sights and spend time in the sun, head to Tayrona National Park or Playa Cristal.
Plan a Day Trip to the Rosario Islands
Still seeking things to do in Cartagena with kids? The Rosario Islands are fantastic for a family day trip. Comprising over 30 small islands, this gorgeous archipelago showcases the best things to do in Cartagena with kids. Ferries depart from Old City Port, but some tours also arrange transportation for guests. Since the individual islands are an hour away, it's easy to visit for the day. Parents with little children should consider Playa Blanca on Isla Baru. These shallow, calm waters with marine life are great for snorkeling and swimming. Isla Grande is the biggest and most popular island, with a bioluminescent lagoon to explore.
Adults can book a romantic mangrove tour. Little ones will love Pirate's Island, which is littered with "buried treasure" from local tours. Take your own scavenger hunt and then grab dinner at a local seafood restaurant! Keep in mind that the Rosario Islands' water can get choppy depending on the season and winds.
Purchase travel insurance with a Travel Guard plan today!
Where to Stay in Cartagena with Kids
Wondering where to stay in Cartagena with kids? Certainly, after long days of exploring some of the best things to do in Cartagena with kids, you'll want the perfect spot to unwind. For a typical upscale hotel experience, a lot of families like staying at Hotel Charleston Saint Teresa. It's a historic hotel with amazing service, a convenient location in the city center, and even a rooftop pool for kids to splash in. Another great hotel for families is the Sofitel Legend Santa Clara Cartagena, located in a converted 17th-century convent overlooking the Caribbean Sea. It's near the Castillo San Felipe Fortress and has a pool too.
Casa San Augustin and the Casa Claver Boutique Hotel are two other options. For a different kind of Cartagena experience, families can also book a stay at Hotel Punta Faro outside of the city. Located two hours away on Isla Muraca, it's the perfect place for an all-inclusive family vacation on the beach. Looking for more options? Read Where To Stay In Cartagena That Kids Will Love.
Ready to book your stay in Cartagena with kids? Click here for Expedia or here for Hotels.com to compare hotel quotes!
Interactive Map of Cartagena
You can search and find accommodations that meet your needs in Cartagena by using this interactive map. Our location-based interactive map will help families find the ideal accommodation for their stay, regardless of their budget. Find things to do, airports, and local activities, and book restaurant reservations directly on the map using Open Table.
Happy Travels!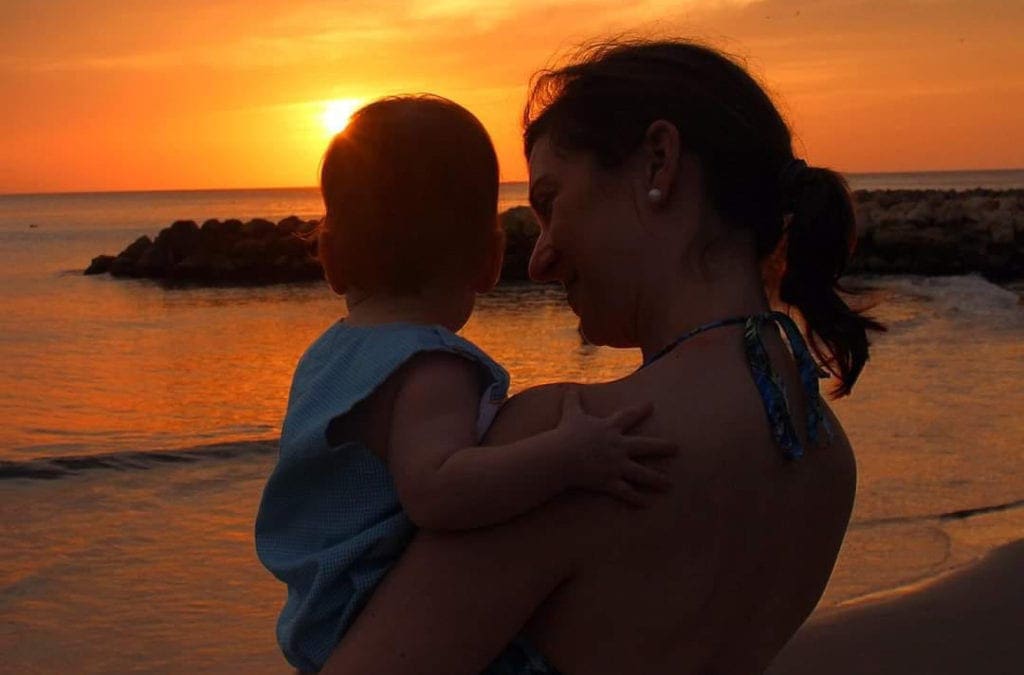 We hope you found this article on Cartagena With Kids – 20 Fun Things To Do With Your Family helpful in planning your own trip! Whether you're visiting for a short vacation or want an extended getaway, this Colombian city is the place to be. There are so many fantastic things to do in Cartagena with kids, you really can't go wrong! Enjoy Cartagena with your family!
BOOK TOURS AND ACTIVITIES IN CARTAGENA:
*This post may contain affiliate links that may earn us a small commission, at no additional cost to you. Affiliate links in no way inform the hotels, sights, products, or other recommendations included in our articles. All opinions and recommendations expressed here are compiled from submissions submitted by the generous members of our Families Who Love To Travel community.
READ NEXT:
Don't forget to join the Families Love Travel Facebook group, follow our Facebook and Instagram pages, and subscribe to our newsletter for more family-friendly travel ideas.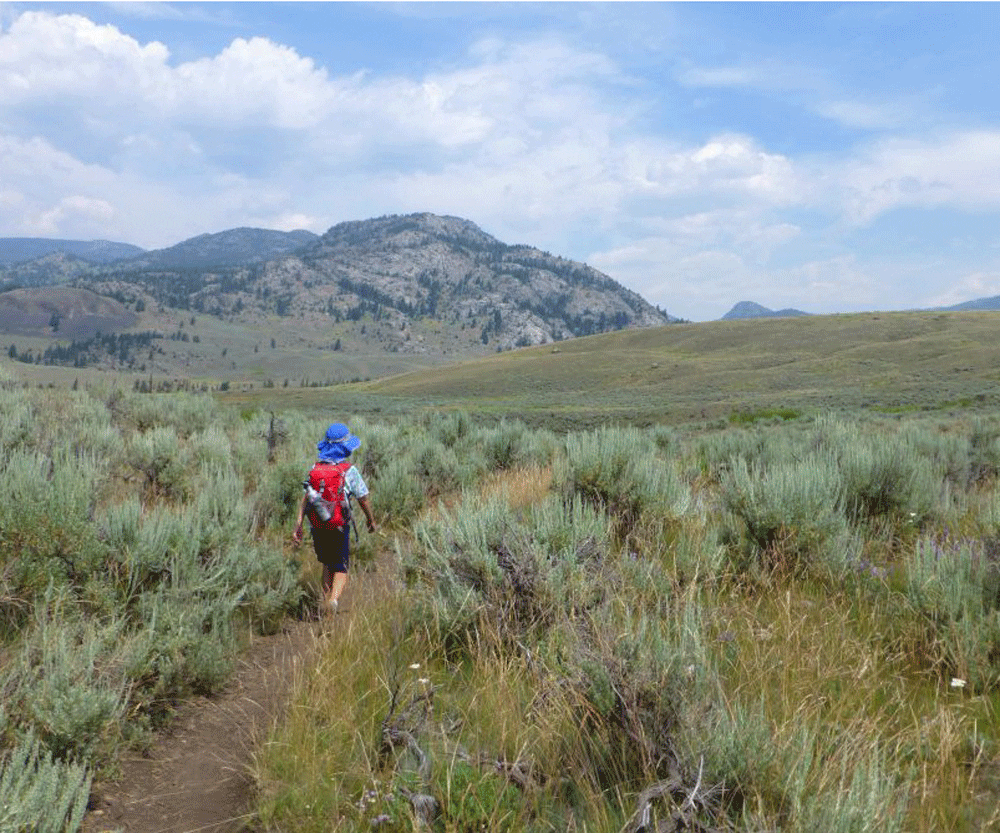 Everyone knows that Yellowstone National Park makes for a classic family vacation. Strolling the boardwalks...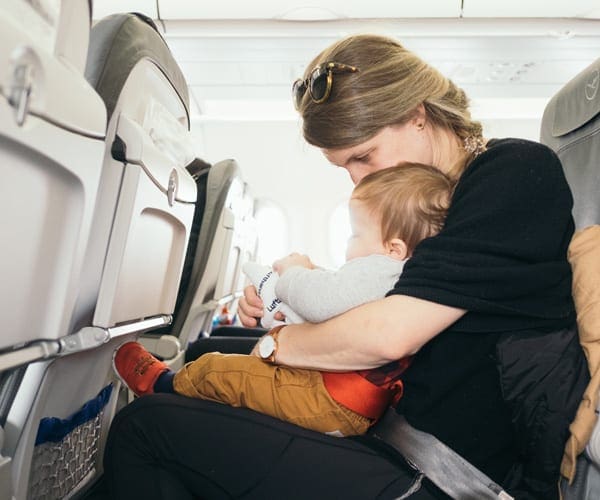 Families Who Love To Travel contributor Meghan Oaks provides her 10 best tips for your...