If you're searching for tips for taking a family vacation on a budget, this list won't disappoint! Traveling with kids isn't easy, especially if you don't plan and prepare ahead of time. From non-stop potty breaks to all-out meltdowns, riding in a messy vehicle, and trying to keep your children from bothering others, a lack of planning can result in a nerve-wracking and tiring trip. If you prepare and strategize for your trip, the entire family's experience can be easier. Not to mention, more fun and possibly even relaxing! It can be something as simple as packing healthy snacks, entertainment, and remaining flexible. So don't shy away from traveling with your children in tow! Instead, implement some (or all) of these tips for taking a family vacation on a budget. All of them will aid in you having a wonderful family trip on a budget. Keep reading to learn more!
RELATED ARTICLE: Comprehensive Guide on How to Travel with Kids
Find Something for Everyone (and Free Things to Do)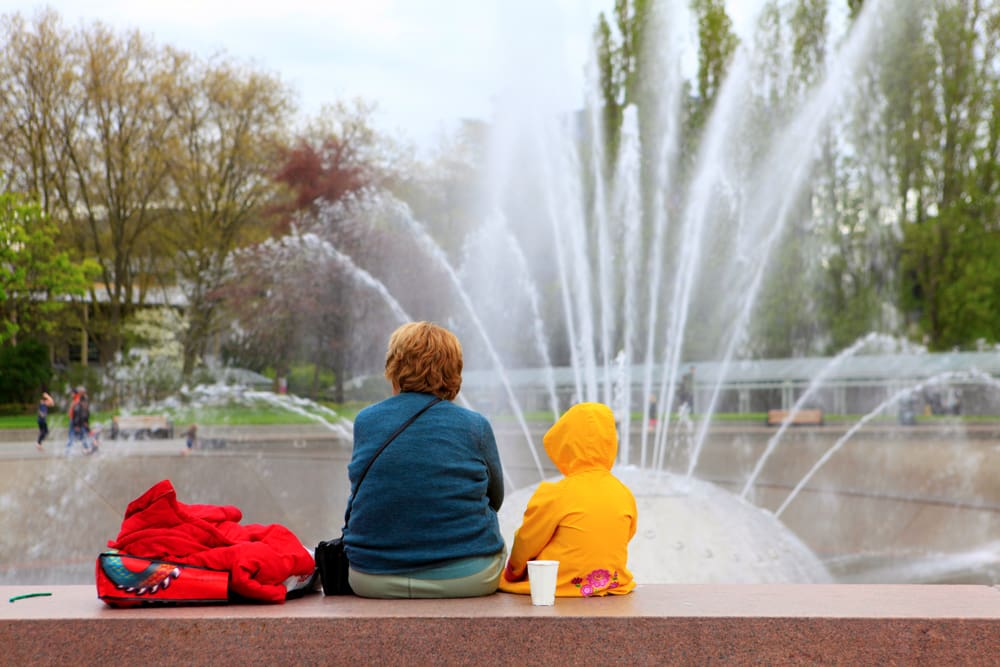 First things first, plan your trip to a destination that offers something to each person in the family. For example, younger children might love visiting a Disney theme park, waterpark, or miniature golf course. Parents, on the other hand, may prefer to check out a museum or take a tour of historic sights. Also, think of activities all of you can enjoy together, such as hiking, skiing, or going to a festival. In addition to finding something for everyone, search for free things to do in the area you're visiting. This can range from public art tours to parks, beaches, and more. For example, DC has a ton of great free museums for kids. Finding free things to do is one of our most important tips for taking a family vacation on a budget.
RELATED ARTICLE: 9 Things To Do in Washington DC with Kids
Bring Entertainment for Your Kids
Bringing entertainment for your kids is one of the best tips for taking a family vacation on a budget! Along with going to a destination that has activities for the whole family, consider the times in between sightseeing and travel. For instance, your kids will need to stay entertained at night. Bring a tablet with you so that your kids can watch shows and movies while they're winding down at night. If you don't have a tablet yet, look to stores like Walmart or online venues like Amazon, offering daily deals. Additionally, you can expand your Walmart savings by requesting a price match or finding promo codes and cash-back deals. Feel free to bring anything else your kids like as well, like video games, portable DVD players, coloring books, card games, etc.
RELATED ARTICLE: Keeping Kids Entertained on a Family Trip
Emphasize the Journey
If you're driving to your destination, it's important to focus on the journey too, not just the destination. In addition to bringing along your trusty tablet or other video games for your kids, try to make the road trip fun by playing free car games. Little ones will love classics like I Spy, Slug Bug, the license plate game, or a scavenger hunt. Plus, come prepared with some educational activities, such as Road Sign Math, Fuel Fill-Up Math, or the Geography Game. Be sure to take regular breaks to use the bathroom, stretch, and rest; too many hours in the car can be tough for children, and you'll need breaks too! If you don't embrace the journey, half your trip might be lost in the rush of trying to get where you're going.
RELATED ARTICLE: Family Road Trip Games Everyone Will Love!
Pack Snacks or Light Meals
Hunger is the enemy when it comes to traveling with kids. Want to save yourself from having to buy lots of food at convenience stores or airports? Prepare some healthy snacks beforehand to bring along! Fruit, granola bars, and protein options like cheese sticks are great choices for a quick pick-me-up. Just be sure not to pack too many sugary snacks! This can also help you save some money during your vacation too, just in case you're sightseeing for long stretches and kids start to get hungry. Additionally, you can save money during your trip if you book accommodations with a kitchen, allowing you to prepare meals and snacks to-go! Packing snacks is one of the best go-to tips for taking a family vacation on a budget for many families!
RELATED ARTICLE: What To Pack In Your Family's Travel First Aid Kit
Book in Advance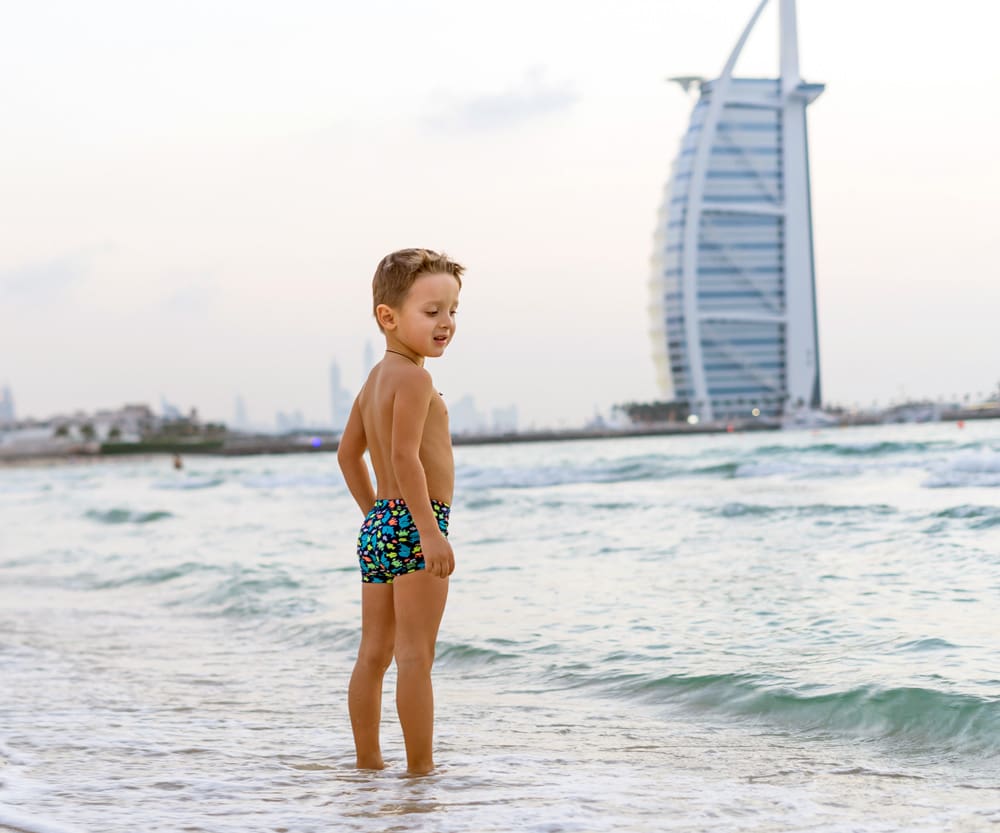 One of the tips for taking a family vacation on a budget is to book in advance. This can mean weeks, months, or even a year for more coveted vacation spots! Sure, you might be able to score some good last-minute deals. But it's a risky strategy to wait until a week or two before you leave on your trip to book your lodging, flights, and so on. You can be certain that you'll save money if you book everything months in advance. And if you're traveling in peak season, you won't have as many problems finding a place to stay, getting tickets to your favorite theme park, and making dinner reservations. With a little planning and preparation, you can have the best family trip ever!
RELATED ARTICLE: 25 Best Travel Hacks To Plan Your Next Family Vacation
Happy Travels!
We hope you liked this list of Tips for Taking A Family Vacation On A Budget by our contributor Alyssa Strickland! Whether you're taking a road trip, plane ride, or cruise, remember to adjust your expectations since traveling with kids is a whole different ballgame. Enjoy your family vacation – on a budget!
*This post may contain affiliate links that may earn us a small commission, at no additional cost to you. Affiliate links in no way inform the hotels, sights, products, or other recommendations included in our articles. All opinions and recommendations expressed here are compiled from submissions submitted by the generous members of our Families Who Love To Travel community.
READ MORE:
The most expensive photo ever sold in the world was taken at Antelope Canyon. It...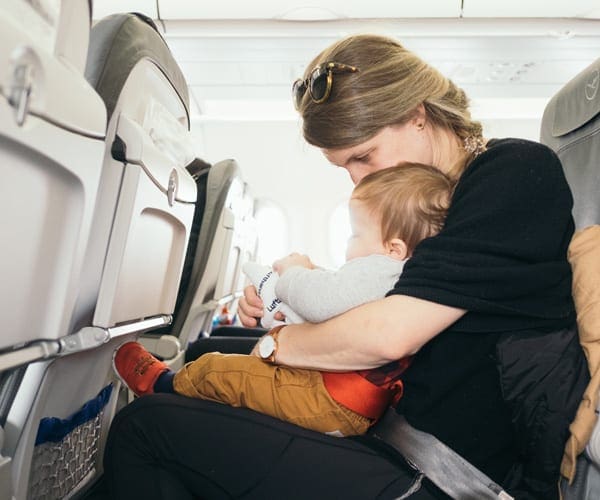 Families Who Love To Travel contributor Meghan Oaks provides her 10 best tips for your...