Once you start a family, your spring break vacations will take on new meaning. Instead of trying to find the best party destinations, you'll be looking for spring break ideas for families to keep everyone entertained. This year, it's likely many families will be staying local to the United States in search of nearby adventures. That doesn't mean you can't escape the cold for a beautiful beach, however! From Orlando to SoCal, Sedona, and St. Thomas, there are plenty of warm spring break family destinations in the U.S.! Which one you choose will depend on your family's interests, like whether you plan on hiking, exploring cultural sights, or simply laying in the sun. To help you choose your family-friendly spring break destination, we've compiled the best options for school vacation weeks in April throughout the United States. Keep reading to find the perfect warm-weather spring break family vacation!
Orlando, Florida
Orlando is an obvious choice for Spring Break with kids. Mostly because visiting Disney World is never a bad idea! If you have kids at home who are wishing for a Disney vacation, this is a great opportunity to go. Yes, there will be crowds, but the benefit is that you'll have great weather. Plus, kids won't have to miss any days of school to meet Mickey (a fair trade-off, in our opinion)! One way to avoid long spring break lines is to plan which parks you'll visit, and arrive before they open. This will help with parking, lines, and your overall experience at Disney. Animal Kingdom, Hollywood Studios, and Epcot are three popular parks that fill up quickly, so plan accordingly. Kids will love returning to school and sharing their favorite Disney stories with their classmates! Finally, you can find more research for your Disney family vacation here.
RELATED ARTICLE: Best Places To Celebrate The Magic Of The Holiday Season In Disney As A Family
Best Family-Friendly Hotels in Orlando
There's no shortage of family-friendly hotels in Orlando. Kids who are wildlife enthusiasts will love themed hotels such as Disney's Animal Kingdom Lodge, located inside the park. Expect safari-inspired decor, two outdoor pools, and a view of exotic animals right from your balcony! Little ones will especially love the kid-friendly amenities here, like the playroom and on-site playground. Families who prefer a tropical vacation are also big fans of Disney's Caribbean Beach Resort, which transports guests to an island paradise. Set along Barefoot Bay in Disney World, this family-friendly hotel gives families access to sandy beaches, nightly campfires, and other pirate-themed amenities. Kids will love the 100-foot waterslide adjacent to one of the hotel's six outdoor pools! If you'd prefer a non-themed accommodation, we suggest staying somewhere like JW Marriott Orlando, Grande Lakes, or the luxury Four Seasons Resort Orlando at WALT DISNEY WORLD® Resort, among other options.
RELATED ARTICLE: The Best Disney Deluxe Resorts For Families
Maui, Hawaii
Maui offers families the best of all worlds. It's a tropical paradise where visitors can relax and enjoy the pace of island life. However, as one of the most popular Hawaiian islands, there are also lots of fun things to do in Maui with kids. You can book once-in-lifetime experiences such as whale watching, flying over waterfalls in a helicopter, riding in a submarine, biking down a volcano, or parasailing. Or, you can fill your days snorkeling, surfing, hiking, or driving the famous Road to Hana. Make a dinner reservation in advance for Mama's Fish House and you'll be rewarded with stunning sunset views and the freshest fish. Without a doubt, your family vacation to Maui will be unforgettable. We've put together a guide of the 15 Best Family Adventures on Maui to help you plan an epic Spring Break vacation to Maui.
RELATED ARTICLE: 15 BEST THINGS TO DO IN MAUI, HAWAII WITH KIDS HERE.
Best Family-Friendly Hotels in Maui
Maui offers families a variety of accommodations. Ka'anapali Beach is the most popular area and visitors love the boardwalk that provides easy access to restaurants and resorts. Hyatt Residence Club Maui, Ka'anapali Beach, and The Westin Maui Resort & Spa all feature waterslides, swim-through grottos, and kid-friendly play areas. These ocean-front hotels in Maui make easy it to jump into the water and swim with a turtle.
Wailea, on South Maui, is home to resorts so large you don't even need to leave the property! Grand Wailea Maui, A Waldorf Astoria Resort, on 40 acres, boasts nine pools, a luxurious spa, an art collection, and a large kids' camp. Similar Wailea hotels include the Fairmont Kea Lani Maui and Four Seasons Resort Maui at Wailea, which are equally spectacular. Kihei, between Ka'anapali and Wailea, is where most rental condos are located for those who would rather have space over amenities.
Scope Out a National Park
December is a great time to explore one of the many national parks in the United States, especially since they make adventurous Spring Break family vacations! What an excellent excuse to detach from our tech-heavy lifestyles and spend time together in nature. The spring weather will be great too, as many can get too hot during summertime. From the Grand Canyon to Yellowstone National Park, families can also customize their vacation based on their children's ages. Arches National Park is a great option for younger children. There are short and easy hikes to stunning panoramas like Balanced Rock or Delicate Arch. Plus, it's also easy to see the scenery from your car when little legs get tired. Families with more experienced trekkers may favor Zion National Park. The Gateway To The Narrows is a steep, one-of-a-kind hike on many bucket lists (there are some easy trails for small children too).
Pro Tip: If you have a 4th grader in the family (or a 5th grader – this academic year only!), everyone in your family gets into the national parks for free!
RELATED ARTICLE: Find our list of the Top 10 National Parks for Families!
Washington DC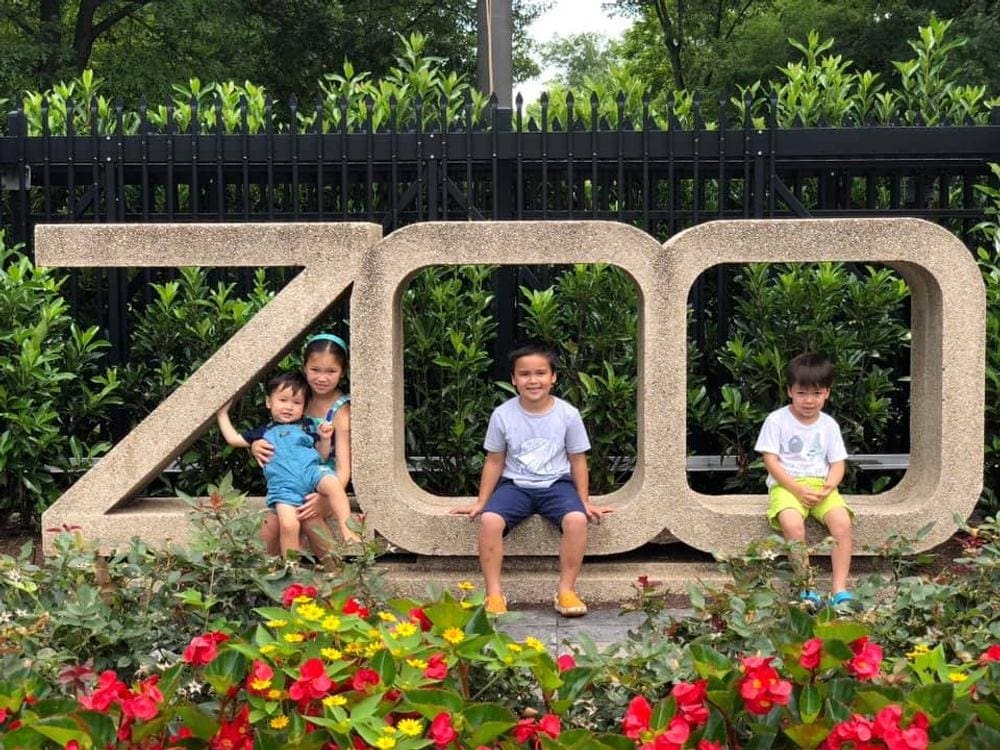 Travel to Washington D.C. with your family during April! If your ideal family spring break destinations don't involve laying on the beach, then take your family to see the cherry blossoms in Washington D.C. Though the weather won't be as warm as some other destinations on this list, it sometimes reaches the high 60s. Every year, the city also hosts its long-awaited National Cherry Blossom Festival, now held from March 20th until April 11th in 2021. During these three weeks, you'll find countless areas to run around and explore gorgeous views. Not to mention a postcard-worthy backdrop for a one-of-a-kind photo of the kids! Of course, one of the most famous places to see the cherry blossoms in Washington D.C. is the Tidal Basin, located within West Potomac Park. Historic sights nearby like the Jefferson Memorial and Washington Monument add an extra dimension to the wonderful scenery.
Book Capitol Hill and DC Monuments Tour by Electric Cart now using Viator.
Book Washington DC Monuments Bike Tour using Viator.
Best Family-Friendly Hotels in Washington D.C.
Families will find a range of kid-friendly hotels in Washington DC. Where you stay will ultimately depend on your budget or itinerary. One great luxury option is the Willard Intercontinental Washington, located right in downtown D.C. With its grand, impressive architecture, this family-friendly hotel is within a short walk of the city's most famous sights. This includes the National Mall, Lincoln Memorial, and the White House. For families who want to stay in a less-trafficked area, the luxury Omni Shoreham Hotel exudes more of a historic, 1930s-vibe. Its sprawling property features a seasonal outdoor pool, plus it's a 10-minute walk from the National Zoo. If you're searching for a more affordable option, consider the budget-friendly Capitol Hill Hotel. Spacious rooms have a kitchenette, the metro is within walking distance, and it's close to the Capitol.
See our full list of Parent-recommended Hotels in Washington D.C. for Families here!
Puerto Rico
Puerto Rico is a wonderful destination to visit with kids. Families can spend warm days at the beach, like Pinones (great for street food), Rincon (a surfer's paradise), and Isla Verde, a popular tourist area. For snorkeling, we also recommend a trip to Cayo Icacos, a small island accessible by boat. Companies such as East Island Excursions and Kayaking Puerto Rico offer this adventure. Certainly, families love experiencing the Bioluminescent Bays, like La Parguera on the main island or another on Vieques, located a ferry ride from Fajardo. Hiking through El Yunque Rainforest is another popular activity for families visiting Puerto Rico. You're free to explore the waterfalls on your own, but hiking with a guide will give you access to hidden spots. Don't forget about exploring Old San Juan to learn more about Puerto Rican history, with its cobblestone streets and fun souvenir shops!
Kids may also love a visit to the Castillo San Felipe del Morro, a famous fort where they can climb giant canons and roam through underground dungeons. Adults may prefer visiting La Barrachina, a restaurant said to be the spot where the Pina Colada originated. Though it's currently closed due to COIVD-19, visiting Puerto Rico's underground caves, Cueva Ventana, is a beautiful activity for all ages. Some other fun activities include ziplining, tubing, and fishing. There's also the Carolina Children's Museum.
Best Family-Friendly Hotels in Puerto Rico
Puerto Rico showcases plenty of family-friendly hotels. For parents with infants or toddlers, the Caribe Hilton is a fantastic place to stay. It's set on a beach with very calm waters, plus there's no casino on-site, which makes it quieter than other hotels nearby. It's not within a popular tourist area, but it's still a short drive away from Condado and Old San Juan. Active families who want to stay close to El Yunque could stay at the Wyndham Grand Rio Mar Puerto Rico Golf & Beach Resort instead. The hotel offers a meal plan, which makes it very appealing to on-the-go families. Boasting a lovely pool, Hyatt Regency Grand Reserve Puerto Rico is another nice family option. Other luxury accommodations include the Dorado Beach, a Ritz-Carlton Reserve and the St. Regis Bahia Beach Resort, among other options. El Conquistador, located on Farjado, is family-friendly, but it's closed until May 2021.
RELATED ARTICLE: The Best Family Resorts in Puerto Rico (Including All-Inclusive Options)
St. Thomas, USVI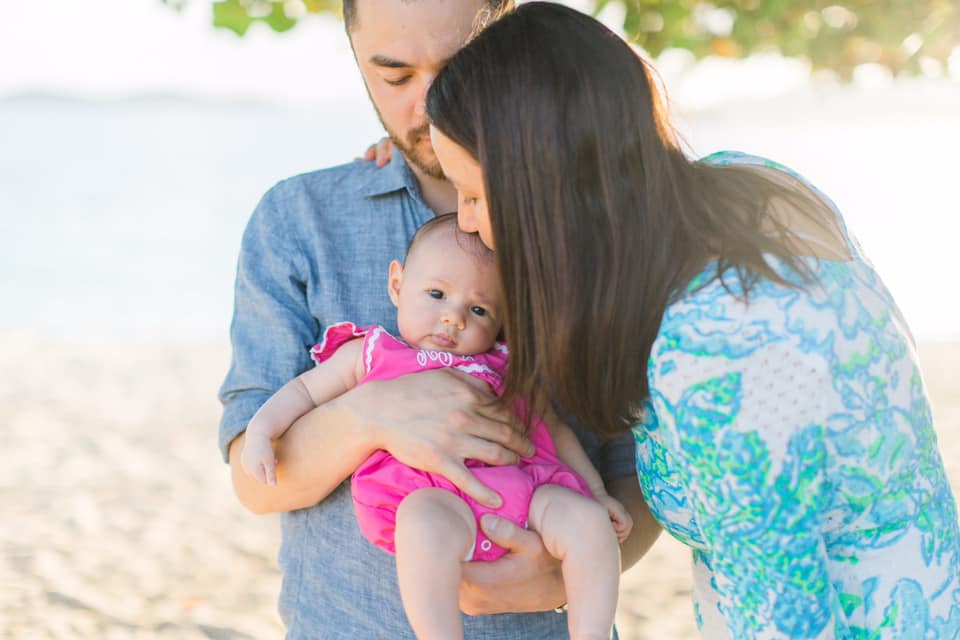 Traveling to St. Thomas doesn't require a passport for U.S. citizens – making it an ideal spring break with kids! Famous for its white-sand beaches, coral reefs, and rolling green hills, it's one of three destinations in the United States Virgin Islands. Not to mention, they are some of the best family-friendly spring break beaches! Active tweens or teens will love St. Thomas since it showcases an array of water sports, delicious dining, and historical sites. Spring Break is a great time to experience St. Thomas, with April sandwiched between its high-tourist and hurricane seasons. Spend your family vacation lounging on the shores of Magens Bay Beach, featuring kayaking, paddleboarding, and more! Then, enjoy amazing views from the nearby trailhead at Magens Bay. Or, say hi to the massive cruise ships in the marina while wandering Main Street in Charlotte Amalie.
Pro Tip: Take a day-trip to St. Johns, another U.S. Virgin Island, to snorkel at Trunk Bay, or hike in Virgin Islands National Park! Plus, you can also explore other family-friendly spring break beaches!
Book St Thomas Sea Turtle Snorkel Kayak Adventure Tour with Viator.
Best Family-Friendly Hotels in St. Thomas
Searching for a family-friendly hotel in St. Thomas? Look no further! There are plenty of options on the island appealing to all types of families. If you want an upscale stay, consider booking a reservation at The Ritz Carlton, St. Thomas. Set on a beautiful beach in Turquoise Bay, this high-end hotel features two on-site restaurants, a tennis court, and access to other hotel or beach amenities. It's especially great for parents with little ones due to its fantastic Kids' Club, plus an on-site family pool with a waterslide! You can also find Ritz Carlton Residences on VBRO. Another family-favorite hotel in St. Thomas is Marriott's Frenchman's Cove. This luxury, kid-friendly hotel is nestled on a hillside overlooking the calm waters of Pacquereau Bay. It offers a choice of one or two-bedroom villas, as well as an infinity pool, and a kids' pool with a waterslide.
Looking to book your stay in St. Thomas? Compare quotes from Travelocity, Expedia, and Hotel.com now!
RELATED ARTICLE: The Best US Virgin Islands Resorts For Families
Savannah, Georgia
Discover Savannah during your family spring break trip! This quaint Georgia town is extremely easy to navigate on foot, making it perfect for an April adventure. Plus, there are so many things to do with kids in Savannah! An Old Town Trolley Tour is an ideal way to get the lay of the land, as it takes you through some of Savannah's best stops. Explore the Bull Street Corridor first, where you'll find cute boutiques and souvenir shops lining its Main Street. There are also cultural attractions like the Davenport House, where kids can learn more about Savannah's history. Since the trolley tour is hop-on, hop-off, you can explore everything at your own pace! Don't forget about Savannah's wonderful museums too. Savannah's History Museum and Children's Museum are both conveniently located in Tricentennial Park. End your day with a sweet treat from Leopold's Ice Cream or River Sweet Treats!
Best Family-Friendly Hotels in Savannah
Visiting Savannah with kids? We're sure you'll find accommodations for your family! If you're looking for the ultimate luxury hotel in the area, we suggest Montage Palmetto Bluff. Located a short drive outside of the city, this upscale resort offers rooms ranging from spacious one-bedroom suites to Southern-style cottages. Some are even equipped with kitchens, making it easier to save money and cook your own meals if need be. You can also select from other family favorites like the JW Marriott Savannah Plant Riverside District or The Westin Savannah Harbor Golf Resort & Spa. No wonder it's one of the best spring break family destinations! Many people who travel in larger groups also choose to rent homes in Savannah's surrounding areas for more space.
Sedona, Arizona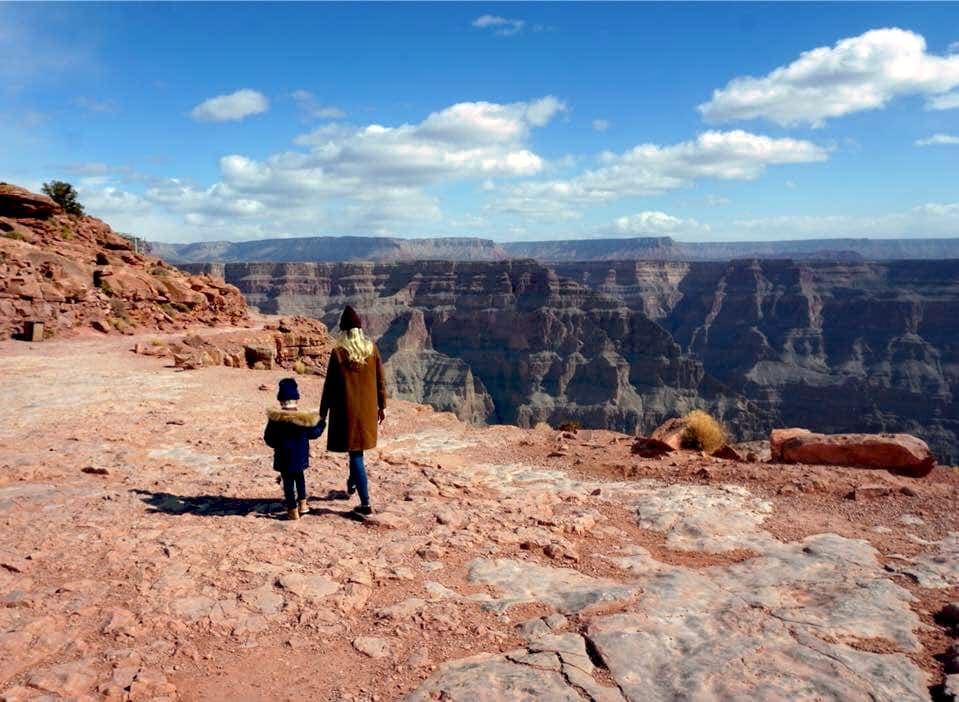 Sedona is another fantastic Spring Break family vacation idea! April temperatures will be in the mid to high 80s, ideal for exploring Sedona before the heat becomes unbearable. Take advantage of this beautiful weather by hiking with older kids at Devil's Bridge or Cathedral Rock. For younger kids, try the Soldier Pass Trail and Sugarloaf Loop Trail. Sedona also offers animal encounters, including Bearizona Wildlife Park, Out Of Africa Wildlife Park, plus horseback riding with Trail Horse Adventures. For the best views, visit the Airport Overlook or ride the Verde Canyon Railroad, a 20-mile journey through 100 years of history. Get a glimpse of the petroglyphs at the Montezuma Castle Monument and learn about Native American history. You can also take a Small-Group Vortex Jeep Tour (ages 2+, bring your own car seat required), ride a hot air balloon, or go stargazing! Families looking for Spring Break day trips can also travel to Scottsdale, Phoenix, or the Grand Canyon!
To find more family-friendly activities in Sedona during your spring break trip with kids, check out our parent-approved list.
Best Family-Friendly Hotels in Sedona
Families will find a variety of family-friendly hotels in Sedona. Many enjoy staying at Enchantment Resort, a luxury hotel located in the heart of Boynton Canyon. In addition to an outside pool, a kids camp, and organized weekly activities for families, it provides an incredible view of Sedona's stunning red rocks. Parents can spend time at the spa or the golf course to unwind, and the whole family can embark on a guided mountain biking or hiking adventure together. Another popular option for families is L'Auberge de Sedona. Tucked in the red rock canyons, this luxury hotel offers a choice of rooms at its lodge or even more spacious cottages. Kids will love the outdoor pool, plus the chance to feed ducks at the hotel's Duck Beach! We also recommend Adobe Grand Villas, Amara Resort and Spa, and Junipine Resort, among other options.
RELATED ARTICLE: 7 Best Sedona Hotels for Families!
Plum Guide – Book Arizona's Finest Homes – PlumGuide.com
Southern California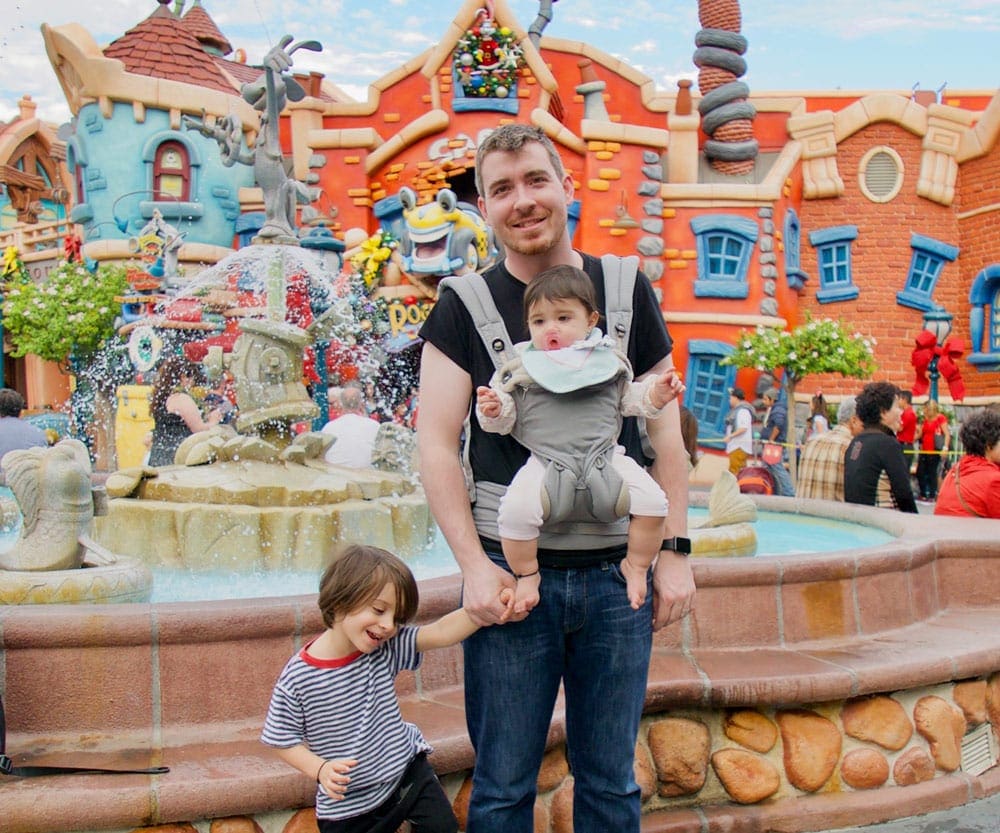 Expect surf, sun, and fun during your spring break with kids in Southern California! If you crave warm weather, but don't want to deal with extreme heat, SoCal is a great option. Disney fanatics will adore a visit to Disneyland or Universal Studios Hollywood. Long Beach also boasts the Aquarium Of The Pacific, with exhibits for all ages. Or, visit Joshua Tree National Park for exciting hiking and outdoor adventures. Remember to stop at Palm Springs along the way! Let's not forget a peaceful stroll on Newport Beach in Orange County. Or, visit Laguna Beach, combined with a stop at the Pacific Marine Mammal Center. Animal lovers are in for a treat in San Diego, which houses the famous San Diego Zoo and SeaWorld! Save time for an Old Town Trolley Tour around San Diego too.
Best Family-Friendly Hotels in Southern California
It won't be hard to find a family-friendly hotel in Southern California. If you're visiting Joshua Tree National Park, book a stay at the Hyatt Regency Indian Wells Resort & Spa outside Palm Springs. With seven pools, three restaurants, and a ton of other kid-friendly amenities, we're sure your family will find entertainment here. Nearby, there's also the Omni Rancho Las Palmas Resort & Spa, set on a palm-tree shaded property right off I-10. Kids can spend all day playing on a sandy beach or enjoy even more fun at the on-site waterpark, which features its own lazy river. Families visiting Newport should consider Marriott's Newport Coast Villas. In San Diego, choose between the Omni San Diego, or the Manchester Grand Hyatt San Diego, among other options.
Don't lug the baby gear with you on your next trip! Rent everything you need using BabyQuip.
Hilton Head, South Carolina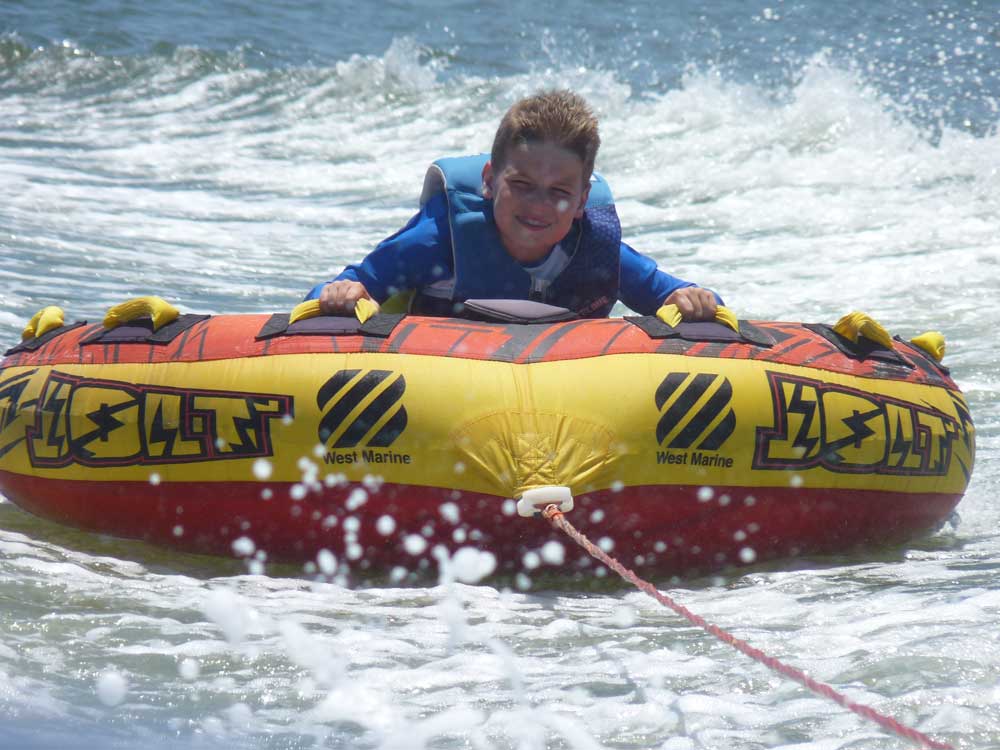 Families searching for active Spring Break family destinations will love Hilton Head! This South Carolina town is known for its mid-70s April weather, plus dozens of outdoor options for kids. Hit up family-friendly spring break beaches like Islanders Beach Park, Driessen Beach, or Coligny Beach. While parents relax, kids can swim, build sandcastles, or spend time in the playground. Hilton Head also offers outdoor adventures for families, like horseback riding at Lawton Stables or spotting animals at the Pinckney Island National Wildlife Refuge. Commander Zodiac also provides kid-friendly adventures, so families can take a sailing tour or go bird watching. Dolphin watching is another popular activity, accessible through Hilton Head Dolphin Tours. Don't forget mini-golfing at Adventure Cove or visiting The Sea Pines Resort, where you can climb up a legendary lighthouse.
Best Family-Friendly Hotels in Hilton Head
Families visiting Hilton Head can choose from numerous hotels. For a luxury stay, book a reservation at Montage Palmetto Bluff. Rooms range from one-bedroom suites to Southern-style cottages, plus an outdoor pool and a huge property to explore. Families also love the Omni Hilton Head, which has three outdoor pools, a kayaking lagoon, and three golf courses. Upscale studios and one-bedroom suites feature kitchenettes. Disney fans may prefer Disney's Hilton Head Resort, a laid-back island resort located less than a mile from Shelter Cove Harbour. Amenities include a kids' pool, complimentary parking, a shuttle to Disney's Beach House. If you're searching for apartment-style accommodations, Marriott's SurfWatch is the hotel for you. Families also like The Inn & Club at Harbour Town, among other options. You could also explore one of the many homes or condos available in Palmetto Dunes or Sea Pines Resort.
Ready to book your accommodations? Compare prices from Expedia, Hotels.com, or Travelocity!
Key West, Florida
Head to Key West for your family spring break vacation! Located in the Florida Keys, this kid-friendly destination is famous for its laidback ambiance. Enjoy the warm spring weather during your visit at one of many Key West sights, such as Dry Tortugas National Park or Fort Zachary Taylor State Beach Park. Key West is also famous for its water sports: jet skiing, kayaking, snorkeling, and more! Animal lovers are in for a real treat too, selecting from the Key West Butterfly and Nature Conservatory or the Key West Aquarium. Kids should also take a chance to learn about Key West's history. Visit the Key West Shipwreck Treasure Museum, take a Conch Tour Train, or hop on the Old Town Trolley. Don't forget the Key West Lighthouse!
RELATED ARTICLE: Best Things to Do in Key West with Kids
Best Family-Friendly Hotels in Key West
A stay at one of these Key West hotels promises endless fun in one of the best spring break family destinations. Firstly, we recommend The Key West Marriott Beachside. Set on seven gorgeous acres, this luxury Florida hotel offers families an outdoor pool, weekly activities, and access to a variety of water sports. It's also easy to reach downtown Key West via shuttle or water taxi. The Parrot Key Hotel & Villas is another great option for families. Here, you can enjoy four hotel pools, calm waters at Smathers Beach, and discounted tours directly through the concierge. Be sure to admire the hotel's surrounding sculpture garden created by a local artist! Among other option, families also like the Hyatt Centric Resort & Spa. See our full list of Key West hotels for families here.
RELATED ARTICLE: Best Family-Friendly Hotes in Key West!
Amelia Island, Florida
Amelia Island has a little bit of everything to keep everyone entertained! Choose one of the best Florida spring break family destinations for charming kid-friendly fun, without any complicated itineraries. Bordering the island's downtown area, you'll find Fernandina Beach, which features shallow water for little ones. Plus, a pirate-themed playground nearby! Teens will especially love making new friends at the Skate Park at Main Beach. If it gets too crowded here, feel free to migrate over to Peter's Point Beachfront Park, which is more lowkey. Then, appreciate Amelia Island's scenery from Egan Creek's Greenway, a kid-friendly loop around Egan's Creek. Watch out for bobcats, alligators, and more wildlife along the way! Animal lovers may also fancy a visit to the Amelia Island Nature Center. Or, learn more about Amelia Island's history at the American Beach Museum. Parents will enjoy a blast from the past at Pippi Longstocking's House!
Best Family-Friendly Hotels on Amelia Island
Planning to visit Amelia Island during your next spring break trip with kids? Remember to book your stay at a family-friendly hotel! Our contributors recommend The Ritz Carlton, Amelia Island. It showcases direct access to the beach, elegant suites with separate living room areas, and both an indoor and outdoor pool. Kids will definitely have a blast here! Plus, it's only six miles from the Amelia Island Museum of History and Amelia Island State Park. Finally, families can also stay at Omni Amelia Island. Set on the scenic Fernandina Beach, it boasts elegant, ocean-inspired rooms or a choice of larger suites with kitchenettes. There's also an indoor and outdoor pool, a day spa, and a golf course for parents. In search of more spring break family destinations? Rent your perfect home from VBRO now.
RELATED ARTICLE: 10 Best Resorts in Florida with Kids' Clubs
Where to Eat During Spring Break with Kids
Families can improve their spring break getaway with kids by eating at some delicious restaurants! If you're looking to save on your family meal, book your reservations through Restaurant.com for the best deals. They offer various coupons of either $5, $10, $15, $25, or $50 value which you can redeem for a lower cost at select restaurants (for example, a $25 voucher will only cost you $10). Families visiting Savannah for their spring break getaway can redeem their coupons at delicious spots like The Studio, serving contemporary, European fare. Meanwhile, in Sedona try Agee's Barbecue Market for traditional barbecue or pizza. Those headed to Washington DC will adore grabbing a bite to eat at Mangia DC. No matter where your next family spring break vacation is, you'll be able to keep it budget-friendly. Create an account to keep track of all your discounts and start redeeming! 
Note: Please keep in mind there's a varying minimum purchase and some restaurants also require other conditions, like dine-in only or for more than four people.
Thank You To Our Community!
A special thank you to the Families Who Love To Travel Facebook community who generously shared their travel advice and top picks for this list of 10 Warm U.S. Spring Break Family Destinations. We could not have compiled such a thoughtful and helpful list of spring break family destinations without their dedication to our community. Families Who Love To Travel is a group of amazing families who also love adventure and exploring through travel. For more family vacation recommendations and inspiration, be sure to join us on Facebook at Families Who Love To Travel. We're a community of experienced traveling families who love adventure and exploring the world. Plus, follow us on Instagram to connect with other families who love the unique experiences travel has to offer.
*Due to the COVID-19 pandemic, some of the spring break family destinations on this list may be temporarily closed or may have reduced services. Please ensure availability before making your decision.
*This post featuring the best spring break family destinations may contain affiliate links that may earn us a small commission, at no additional cost to you. Affiliate links in no way inform the hotels, sights, products, or other recommendations included in our articles. All opinions and recommendations expressed here are compiled from submissions submitted by the generous members of our Families Who Love To Travel community, or are that of the attributed writer.
READ NEXT: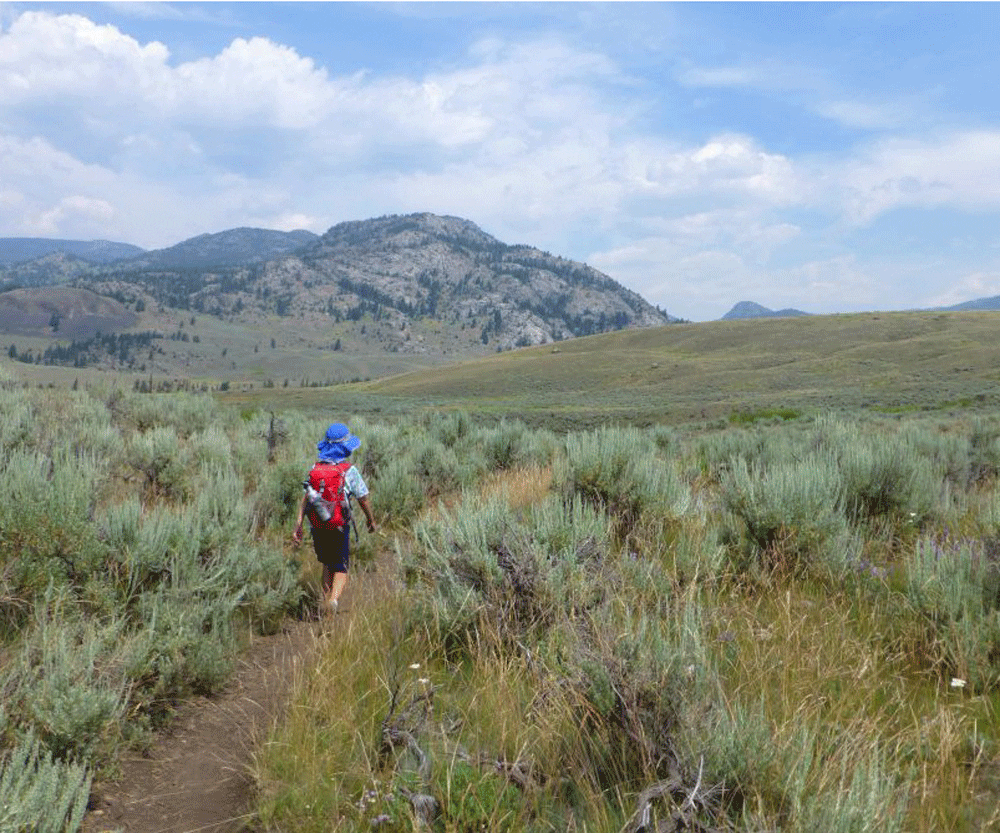 Everyone knows that Yellowstone National Park makes for a classic family vacation. Strolling the boardwalks...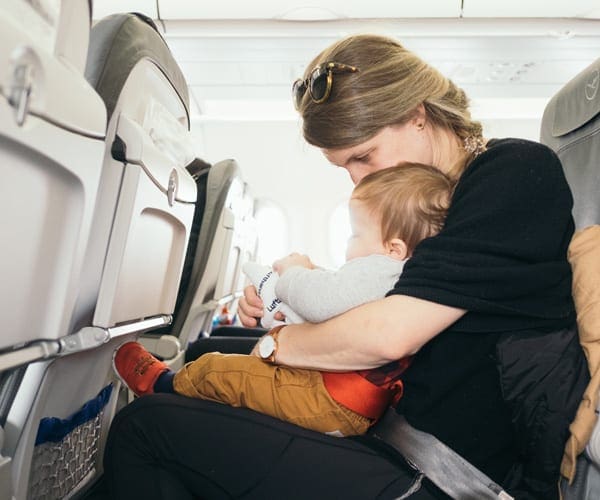 Families Who Love To Travel contributor Meghan Oaks provides her 10 best tips for your...