Families looking for a kid-friendly trip near the nation's capital to mark the unofficial end of summer should look no further than these Labor Day Weekend Getaways near Washington DC for Families! While DC provides a wide variety of family-friendly activities for teens, elementary-aged kids, and our littlest travelers, sometimes you need to mix up your family's scenery. Whether you're in the mood to immerse yourself in nature, indulge in a city break, see historic or exciting attractions, or simply relax on one of the few beach days left in the season, DC puts you close to it all. Which of these amazing Labor Day Weekend getaways for families near Washington, DC, you select will ultimately depend on your family and what type of vacation you're after. In case you need some advice, I've compiled a list exploring 13 perfect Labor Day Weekend getaway ideas near DC!
Best Labor Day Weekend Getaways near Washington DC in Maryland
Want to escape the city for soft sand and calm waves in Maryland? Or maybe a city adventure is more your style? For families, these kid-friendly destinations near Washington, DC, have you covered for a great Labor Day Weekend in Maryland. Enjoy the last days of summer by soaking up the sun in one of the following places!
Discover these 9 Exciting Weekend Getaways Near DC for Families!
Ocean City, MD
Families are spoiled for choice on Labor Day Weekend options from DC in Ocean City, Maryland. Water activities play prominently at this popular summer destination, with miles and miles of beach and bayfront to enjoy. Play in the sand; body surf the waves, or cruise in a rental from Bayside Boat Rentals. The boardwalk offers plenty of action on dry land, including rides, arcades, mini-golf, and shopping; entertainment centers with similar activities, like Jolly Roger Amusement Park, spread north from there. Finally, to connect with nature, take a short drive to Assateague Island. Remember to check out the wild horses that live there!
Then, don't miss out on plenty of iconic Ocean City treats! Visit Thrasher's French Fries, Fisher's Popcorn, Dumser's Dairyland, Dough Roller for pancakes and pizza, and Fractured Prune for doughnuts.
Where to Stay in Ocean City with Kids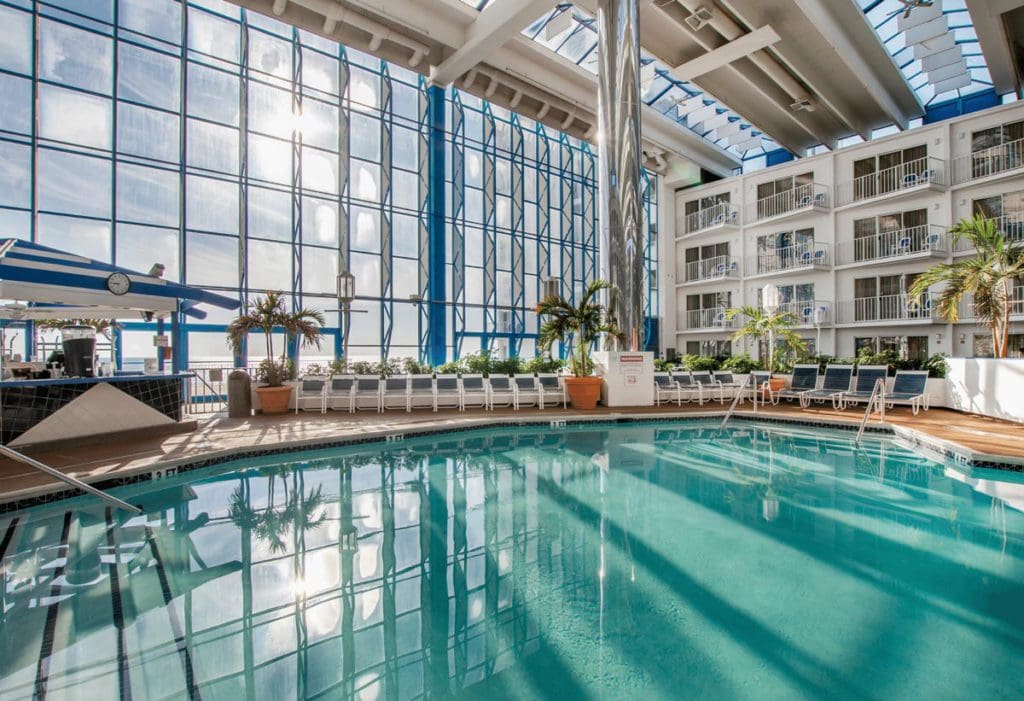 There are so many places to stay in Ocean City; you're sure to have one of the best Labor Day Weekends with your family! Here, make the most of your time with a hotel loaded with kid-friendly amenities. Princess Royal Oceanfront Resort sits on the beach, boasting an indoor, Olympic-sized pool. Holiday Inn & Suites Ocean City, an IHG Hotel, offers children's pools inside and along the beach, as well as a water slide. Hilton Garden Inn Ocean City Oceanfront provides suites for more space, as well as an indoor pool. Finally, you can also check Vrbo for home rental options!
St. Michaels, MD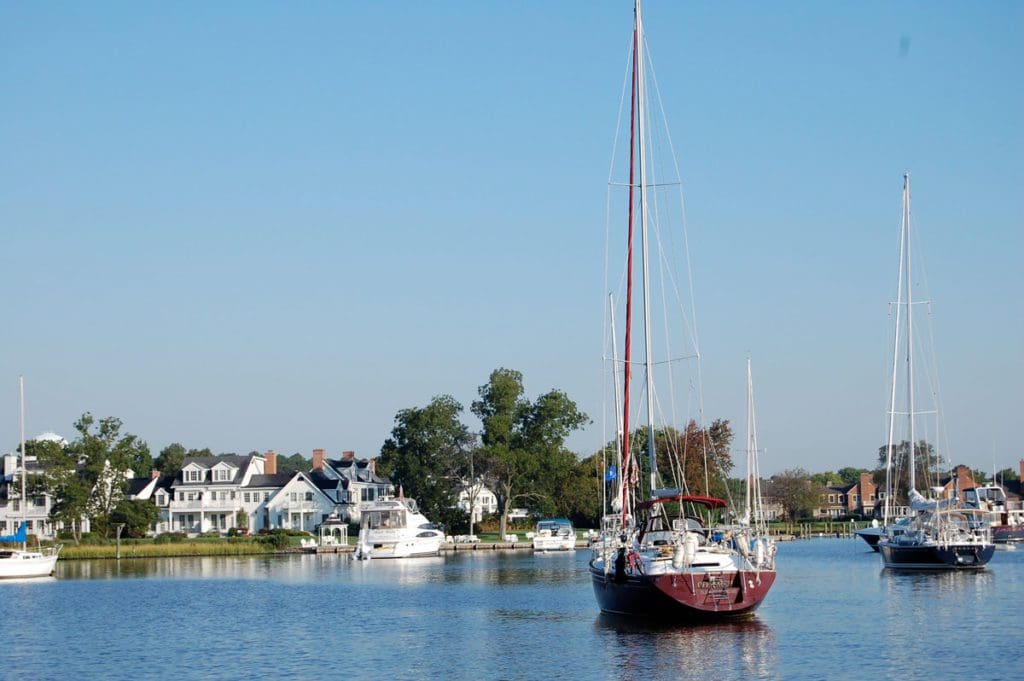 For families looking to get away to water without heading all the way to the Atlantic Ocean, consider a trip to the St. Michaels area. While it's more of a "bay break" than a "beach break", it's definitely on the list of the best family-friendly Labor Day Weekend destinations.
Start your visit by learning about the region at the Chesapeake Bay Maritime Museum. Then, walk around the downtown shops, and indulge in yummy family-friendly fares like Ava's Pizzeria, Justine's Ice Cream, or Chesapeake Landing Seafood Company (blue crab, anyone?!). As a fun water destination, there's plenty of fun to be had off-land as well! Families will find kayak and paddleboard rentals at Shore Pedal and Paddle. Plus, families also love Patriot Cruises. It is the most popular tour boat in St. Michaels and is very child-friendly. Finally, you can also take a boat tour through the maritime museum or relax on a sailing expedition.
Where to Stay in St. Michaels with Kids
The St. Michaels area is dotted with waterfront properties for your Labor Day Weekend getaway near DC with kids. In central St. Michaels, the Inn at Perry Cabin – made famous by the movie Wedding Crashers – offers standard rooms and suites, some with water views and access to water activities! Alternatively, The Wildset, St. Michaels Inn, and Hampton Inn & Suites Columbus-Easton Area are great family options.
Or, Hyatt Regency Chesapeake Bay Golf Resort, Spa And Marina, less than 30 minutes from downtown St. Michaels, offers indoor and outdoor pools (with water slide!), a game room, and family-friendly activities on the property; some suites have bunk beds, too. Closer to DC, the waterside Hilton Garden Inn Kent Island is steps to restaurants, with suites to spread out a bit more.
Baltimore, MD
Less than an hour away, Baltimore, Maryland, is a fantastic option for a family Labor Day Weekend getaway from DC. A central gathering spot is the Inner Harbor, which has restaurants, like Miss Shirley's Café, and shopping. For museum buffs, check out the Port Discovery Children's Museum or the Maryland Science Center. The National Aquarium is also a must-see attraction. For water-related activities, boat lovers can get a glimpse into life at sea at Historic Ships, tap into their inner pirate with Urban Pirates, or take the water taxi.
Sports lovers will enjoy Camden Yards, home of the Baltimore Orioles, and the Baltimore Ravens' M&T Bank Stadium. Tours are available in addition to the games.
Looking for more things to do in Baltimore with kids? The B&O Railroad Museum showcases train history and indoor and outdoor fun for train lovers. For some of the best food around, Little Italy is a central spot for restaurants and dessert, including Vaccaro's Italian Pastry Shop.
Where to Stay in Baltimore with Kids
When considering lodging, Baltimore offers something for everyone on a Labor Day Weekend getaway from DC. For example, the Four Seasons Baltimore is one of the best-value choices among the luxury chain's properties, with an outdoor pool and spa overlooking the harbor.
Comfort Inn & Suites Baltimore Inner Harbor is an all-suite hotel for families wanting more space. Then, SpringHill Suites by Marriott Baltimore Downtown/Inner Harbor has a few suites as well and a look inside an old bank vault that showcases some of the building's history. Finally, the Hampton Inn & Suites Baltimore Inner Harbor also offers families an indoor pool.
Finally, less than an hour northeast of Baltimore, Great Wolf Lodge® Perryville is another great option for families looking for a waterpark adventure in the area (it recently opened in June 2023!).
RELATED: 7 Weekend Getaways Near Baltimore Families Will Love
Best Labor Day Weekend Getaways near Washington DC in Delaware
Delaware is calling your name for an exciting beach getaway near Washington, DC, with kids! Hang out in the sand at one of these many beaches while you celebrate the end of summer. Keep reading to discover our top pick for Labor Day weekend getaways near Washington, DC, in Delaware.
Bethany/Fenwick/Rehoboth Beach, DE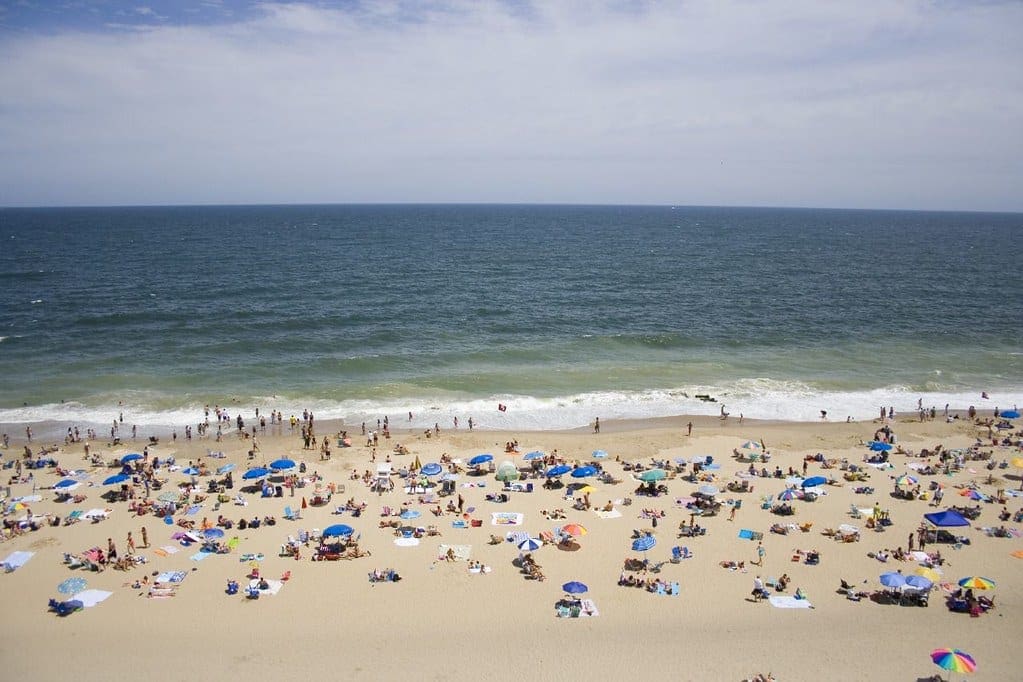 The Delaware beach towns, in particular Bethany Beach, Fenwick Island, and Rehoboth Beach, offer a perfect Labor Day Weekend destination with kids near DC! Bethany and Fenwick are somewhat smaller and quieter, while Rehoboth has a bit more developed center. And all offer family beach fun!
Consider strolling the Bethany or Rehoboth boardwalks or exploring nature at the Bethany Beach Nature Center or Fenwick Island State Park. Then, get in a round of mini-golf on multiple courses or some rides at Funland. Alternatively, if the weather is warm, you can simply enjoy a day or two at the beach! With all that adventure, don't forget to fill up the family-friendly foods on offer from spots like Dogfish Head Brewings & Eats, Rusty Jimmie's, Cottage Cafe, and more.
Where to Stay in Bethany/Fenwick/Rehoboth Beach with Kids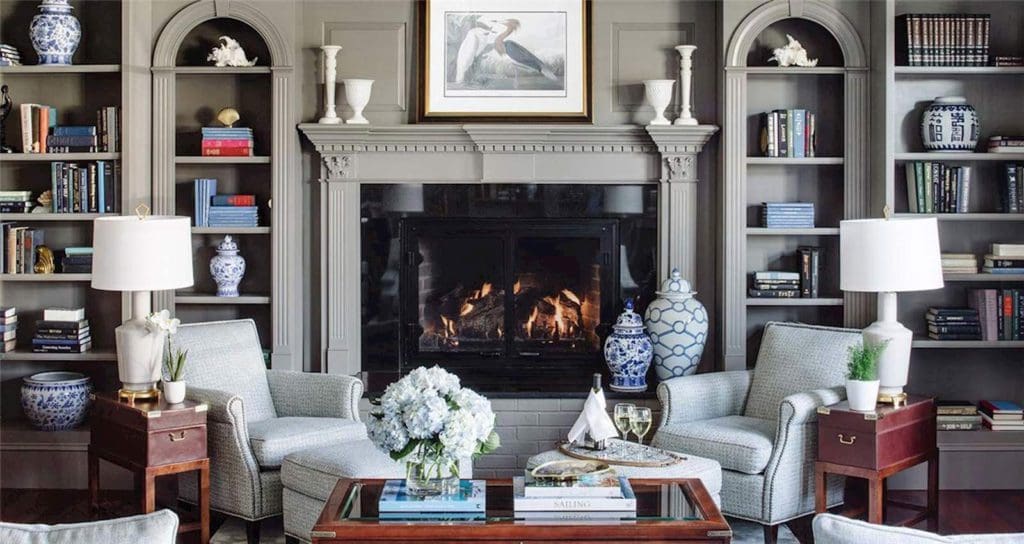 Photo Courtesy: Bellmoor Inn and Spa
Families have seemingly unlimited options for lodging at the Delaware beaches during their Labor Day weekend getaways near DC for families! Consider a spot like Bethany Beach Ocean Suites Residence Inn by Marriott, right on the water with kitchen amenities and suites to spread out, or Sea Colony, which offers a pool and tennis facilities. Not to mention, there's a full activities schedule.
Or, consider the Atlantic Sand & Conference Center if you want something on the boardwalk and beach. If you prefer to be a couple of blocks off the coast, stay at Bellmoor Inn and Spa. It offers large rooms, a pool for the kids, and a magnificent spa for parents. Finally, another popular place with families is Avenue Inn & Spa. They offer cozy rooms, suites, and on-site dining options just a block from the beach!
READ NEXT: Escape to the Shore: 19+ Best East Coast Beach Towns To Visit With Kids This Summer
Best Labor Day Weekend Getaways near Washington DC in Virginia
If you're traveling with kids near Washington, DC, you'll find plenty of places to keep them entertained this Labor Day Weekend in Virginia. From Virginia State Parks to lakeside destinations, here are some suggestions for more Labor Day Weekend getaways near Washington, DC, with kids!
READ NEXT: Traveling To Shenandoah River Valley, Virginia, with Kids
Luray, VA
Luray, Virginia, may only be about two hours from Washington, DC, but your family getaway will feel worlds away. Nature is the main appeal, with land and water activities. One of the most popular is cruising Skyline Drive in Shenandoah National Park. Luray is located adjacent to the Thornton Gap Entrance. There are also plenty of trails for all levels.
Similarly, George Washington National Forest offers hiking without the park entrance fee. The shorter, paved Storybook and Lion's Tale Trails are especially good for families with young children. The area also boasts Luray Caverns, where it's rain-free and feels 65 degrees year-round.
For some canoeing, kayaking, tubing, or rafting, check out Shenandoah River Outfitters. The main downtown of Luray has a few cute shops, restaurants, and even a brewery. Stop by Gathering Grounds for fantastic food for breakfast and lunch or just a baked treat!
Where to Stay in Luray with Kids
Luray sits within Page County, the Cabin Capital of Virginia. Look for rentals with games, a hot tub, a swing set, and other family-friendly amenities. For those seeking a resort on this Labor Day Weekend getaway from DC, check out Massanutten Resort which offers homes, villas, and hotel rooms with additional amenities like swimming and golf.
Finally, consider Yogi Bear's Jellystone Park, which gives families access to cabins and campsites and amenities like a water park. Here, you can enjoy activities from basketball to bingo during one of the best Labor Day Weekend getaways near DC for families!
Williamsburg, VA
Learn about the United States' earliest history with a visit to Colonial Williamsburg and Jamestown during Labor Day! Escape to colonial times in Williamsburg's historic area, with numerous activities daily. Enjoy visiting the Governor's Palace or meeting the town carpenter! While anyone can visit the area, tickets are required to participate in activities and enter buildings. Consider buying tickets, however, because little ones will love all the interactive demonstrations! Don't forget to stop by one of several taverns for a meal inspired by 18th-century recipes.
Kids 15 and under also get free admission to nearby Historic Jamestown, which has daily tours and family-friendly programming to teach the trades and skills needed in colonial times. In neighboring Newport News, check out the Virginia Living Museum, which showcases the state's natural heritage. For those seeking a faster pace, Busch Gardens and Water Country USA offer theme park thrills for all ages.
Where to Stay in Williamsburg with Kids
Looking for where to stay in Williamsburg this Labor Day Weekend with kids? Great Wolf Lodge is a destination within itself! It has an indoor (weather-permitting outdoor) waterpark, arcade, spa, and much more on the premises. Alternatively, for a stay on the James River, look at the Kingsmill Resort, which offers cottages and traditional rooms alongside kid- and parent-approved activities like indoor and outdoor pools, boating, golf, a game room, and a spa.
In addition to numerous chain hotels within central Williamsburg, there are several Colonial Williamsburg Resorts properties, including the family-friendly Woodland Suites and Hotel. No matter what accommodations you choose, Williamsburg will be one of the best Labor Day Weekend getaways from DC for families!
Richmond, VA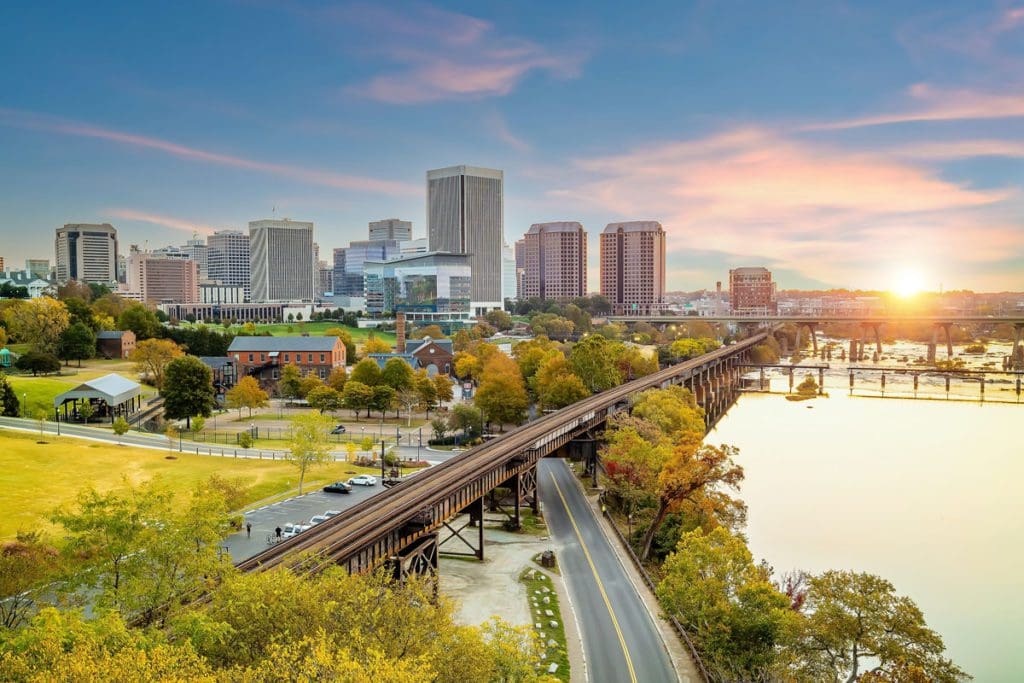 Richmond, Virginia, has so much to offer as one of the best Labor Day Weekend getaways near DC for families. As a state capital, the State Capitol Building is an obvious attraction. For museum-goers, try local family favorites like the Children's Museum of Richmond, The Poe Museum, the Science Museum of Virginia, the Black History Museum & Cultural Center of Virginia, and the Virginia Museum of Fine Arts.
To explore outside, consider the Lewis Ginter Botanical Garden, Riverfront Canal Cruises, or Belle Isle within the James River Park. In between activities, there are countless family-friendly ways to fuel up. Richmond has some of the best barbecues around at places like ZZQ, Buz and Ned's, and Q Barbeque.
And the local brewery scene can satisfy both kids and adults! There are so many centralized in Scott's Addition neighborhood. Ardent Craft Ales, for example, has both beer and juice boxes, gourmet hoagies, and ice cream sandwiches.
Where to Stay in Richmond with Kids
Look for family-friendly amenities at Richmond-area hotels during your family's summer weekend getaway in Virginia. Omni Richmond Hotel, for example, has an Omni Kids Crew amenity package and a pool. Residence Inn by Marriott Richmond Downtown (or the West End location) offers more space to stretch out and make yourself at home with kitchens and bedrooms. Meanwhile, The Jefferson Hotel offers a potential home base for history buffs and those looking for a five-star experience.
Hotels are not located directly within some of the more popular neighborhoods for shopping and dining. This includes the Fan District, Carytown, Scott's Addition, and The Museum District – so look into Vrbo rentals for unique lodging options in the area. Regardless of where you choose to stay, this Labor Day Weekend getaway from DC is sure to please!
Lake Anna, VA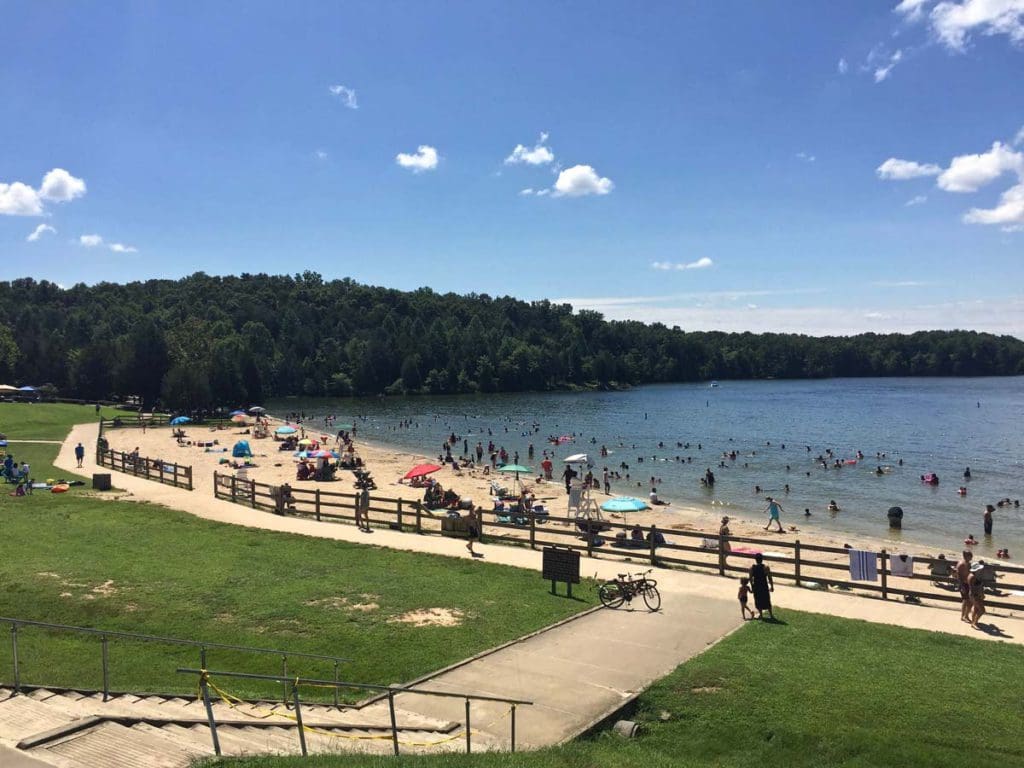 Lake Anna offers 200 miles of shoreline, just an hour and a half from Washington, DC. It's a popular destination for mid-Atlantic visitors looking to experience a little "lake life." Virginia's second-largest lake spans three counties and offers year-round activities. Of course, summer on the lake is undoubtedly a highlight for visitors of all ages. No wonder it's one of the best Labor Day Weekend getaways near Washington DC for families!
Lake Anna State Park offers a wide range of attractions for adventurers, young and old, including 12 family-friendly hiking trails, a beach, fishing, swimming, boating, playgrounds, and more. Want to strike it rich? Park programs like Stampmill Sam's Gold Adventure bring kids and parents to the Goodwin Gold Mine to discover how gold was mined in Virginia in the late 1800s. End your day on the small boardwalk, with several restaurants, mini golf, and an arcade.
If that's not enough excitement during your Labor Day Weekend getaway near DC with kids, Kings Dominion, with Soak City Water Park, is just 30 minutes away.
READ NEXT: 9 Best Water Parks Near Washington DC For Families
Where to Stay near Lake Anna with Kids
Families can stay in Lake Anna State Park, with many lodging choices, including cabins, yurts, bunkhouses, and campsites. This "public side" of the lake is where you'll find waterfront marinas, restaurants, public launch sites, and other businesses.
Lake house rentals via Vrbo are also available on the "private side" of Lake Anna, accessible only to homeowners and renters. It's across from the public beach and park areas, with amenities available to renters, such as swimming pools, waterslides, and non-motorized boats.
Then, find more Virginia Lakes For An Awesome Family Vacation With Kids!
Best Labor Day Weekend Getaways near Washington DC in Pennsylvania
While Washington, DC, offers its own taste of city life, there's so much to explore outside of the capital! From Hersey to Philly, these Philadelphia cities provide a fun adventure for families with kids of all ages. Stay tuned to learn more about spending your Labor Day Weekend Getaways near Washington DC for families in Pennsylvania!
Discover the 13 Best Resorts In Pennsylvania For Families!
Hershey, PA
Chocoholics and thrill-seekers can look forward to a family-friendly getaway to Hershey, Pennsylvania. It's one of the best places for Labor Day Weekend getaways from DC for families and offers a fun family vacation for all ages. The main destination is Hersheypark®, which has three attractions within the grounds – a theme park (including a water park in the warmer months), a zoo, and an illustrative chocolate factory and store, Hershey's Chocolate World. Tickets to the park allow access to the zoo and theme park. Plus, anyone can visit Chocolate World for free, besides parking.
If you're not sure you can fit it in during the day, tickets allow you to access the park the evening before. For a break, check out a Hershey Bears hockey game or learn about Milton Hershey at The Hershey Story Museum. Then, walk among the flowers, greenery, and butterfly sanctuary at Hershey Gardens.
Where to Stay in Hershey with Kids
If you're looking for accommodations for families during your Labor Day Weekend getaway near DC, you'll have plenty of choices in Hershey. There are three official Hersheypark resorts – The Hotel Hershey, Hershey Lodge, and Hersheypark Camping Resort. Each offers benefits, such as reduced-price tickets, free parking, and extended hours.
However, there is no shortage of family-friendly hotels in the Hershey-Harrisburg area. For example, Homewood Suites by Hilton Harrisburg East-Hershey Area and Residence Inn by Marriott Harrisburg Hershey have suites to spread out and kitchen amenities. Finally, Country Inn & Suites by Radisson, Harrisburg Northeast, and Hilton Garden Inn Hershey both have indoor pools, ideal for a family-friendly weekend away near DC!
Lancaster County, PA
Families can enjoy modern-day and old-time adventures during a Labor Day Weekend escape to Lancaster County, Pennsylvania. It's home to the Amish, a community steeped in tradition that shies away from modern technologies. Experience their lifestyle at places like the Amish Farm and House and the Amish Village, which offer glimpses into Amish day-to-day life. Take a bus tour to real Amish communities with kid-friendly activities like petting zoos, playgrounds, and country cooking. Then, train lovers will enjoy a ride on a traditional steam train with Strasburg Railroad – America's oldest operating railroad!
For modern-day fun, Dutch Wonderland offers amusement park rides, shows, and a water park during warmer weather. If you have a sweet tooth, Turkey Hill Experience is a must-visit destination. Families can sample ice teas and ice creams. Plus, create a signature ice cream flavor, packaging, and commercial. The Taste Lab also enables your family to bring creamy creations to life.
Where to Stay in Lancaster County with Kids
There are so many unique places to stay during your exciting Labor Day Weekend getaways from DC, all of which are perfect for families on vacation! Families can immerse themselves in some of their favorite cartoon characters with a stay at the Cartoon Network Hotel. It is adjacent to Dutch Wonderland and can keep families busy on-site with pools, an arcade, a play area, and a seasonal outdoor movie screen.
For boat lovers, book a passage with the Fulton Steamboat Inn and enjoy a family-friendly room with bunk or trundle beds. And for a unique experience for those who can't get enough trains, stay in a real train car at The Red Caboose Motel at Paradise Station. There are plenty of traditional hotels in the area as well!
For more themed stays, check out these 8 Best Themed Hotels On The East Coast For Families!
Philadelphia, PA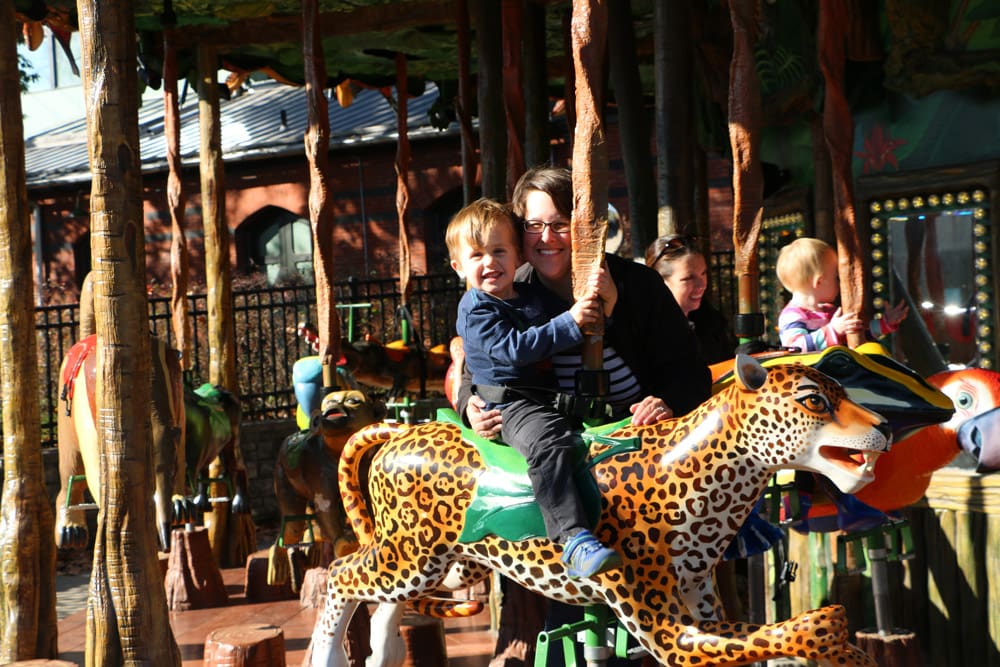 Philadelphia is an iconic choice for a Labor Day Weekend getaway with kids. Some of the most famous landmarks are in the city's old part, anchored by Independence Hall, the Liberty Bell, and the Betsy Ross House. Nearby, other unique sites are sure to please families – Shane Confectionery, America's oldest candy store, and Fireman's Hall Museum.
For food lovers, enjoy family-friendly markets and food halls, including the Reading Terminal Market and the Italian Market in Little Italy. Those who love a good cheesesteak can sample the many options to decide their favorite! Try Geno's Steaks or Pat's King of Steaks first, two original creators. They are even across the street from one another, so you can sample both and decide for yourself!
The Art Museum District also houses some interesting destinations, including the Philadelphia Museum of Art, the Franklin Institute, and the Eastern State Penitentiary. Then, Franklin Square boasts a carousel, mini-golf, and burger joint adjacent to a 100-year-old fountain. Further afield, families will enjoy time at the Philadelphia Zoo, Longwood Gardens, or one of the most kid-friendly museums around, the Please Touch Museum.
Where to Stay in Philadelphia with Kids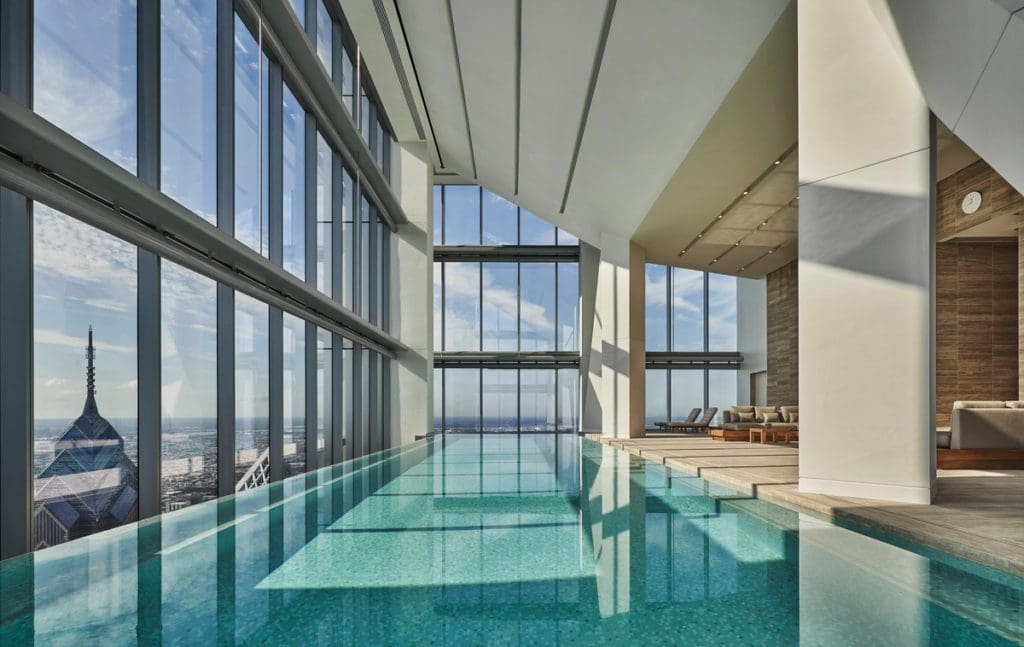 On your Labor Day Weekend getaway from DC with kids, Rittenhouse Square offers a central home base for any family. Sonesta Philadelphia boasts the largest heated outdoor pool in the city and bonus rooftop views. However, Four Seasons Philadelphia has the highest pool – on the 57th floor. Then, families also love The Ritz-Carlton, Philadelphia.
For families wanting to settle in the Old City, Wyndham Philadelphia Historic District is steps from the main attractions. For an option a bit further from downtown, consider the Chestnut Hill Hotel, which is nestled in a great neighborhood for shopping and dining, offering free breakfast and marshmallows for the on-site fire pit!
Best Labor Day Weekend Getaways near Washington DC in New York
Looking for a Labor Day Weekend Getaway near Washington, DC, filled with cityscapes, culture, and fun museums? New York City is always a good idea! Keep reading to discover why NYC is one of our top picks for Labor Day Weekend Getaways near Washington, DC, with kids.
READ NEXT: Best Things To Do In New York City With Young Kids
New York, NY
Visit New York City this Labor Day weekend with your kids! There are plenty of events and activities to keep them entertained throughout the long weekend, including the West Indian parade in Brooklyn, not to mention many BBQs and cookouts throughout the city's many parks!
One of the best things to do on Labor Day weekend in New York City is to visit one of the many museums. Consider heading to The Metropolitan Museum of Art, the American Museum of Natural History, and the Museum of Modern Art.
Then, don't miss iconic attractions like The Empire State Building, strolling through Central Park, or shopping on 5th Avenue. Times Square is also a lot of fun for kids, and there are plenty of kid-friendly restaurants and cafes nearby. In addition to all the great museums and attractions, there are also several memorials and monuments that you can visit with your family to commemorate Labor Day. Intrepid Sea, Air & Space Museum, the National September 11 Memorial & Museum, and the Statue of Liberty are all must-see stops. If you have time, you can also visit Ellis Island to learn more about American history! Finally, be sure to embark on this High Line, Chelsea, & Meatpacking District Walking Tour.
READ NEXT: 14 Best New York City Outdoor Activities For Kids
Where to Stay in New York City with Kids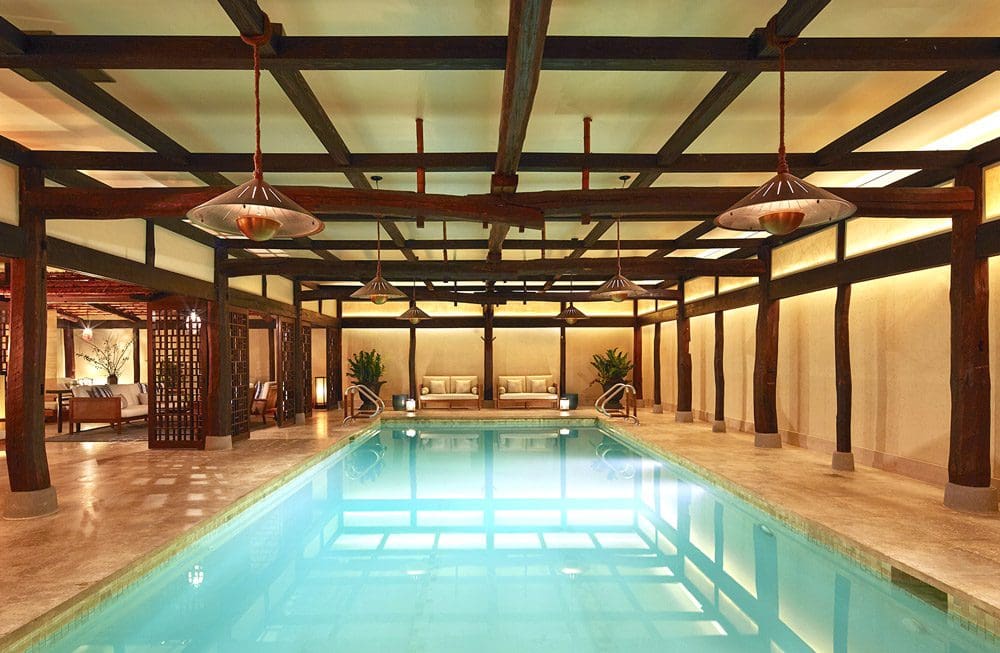 Need somewhere to stay in New York City with kids? In Lower Manhattan, we recommend the Millennium Downtown New York in the Financial District. Or, try the trendy Greenwich Hotel in Tribeca. In Midtown Manhattan, try the Loews Regency New York or Omni Berkshire Place, which also has a Kids' Club. Or, for a true luxury experience, visit the nearby St. Regis New York. Finally, check out our other top picks for NYC hotels with pools and spacious suites.
Best Labor Day Weekend Getaways near Washington DC in West Virginia
Outdoorsy families will love connecting with nature in this scenic destination near Washington, DC. Whether you're in the mood for hiking, biking, or lakeside fun, keep reading to find out the best nature destination near Washington, DC, in West Virginia, for families!
Harper's Ferry, WV
One of the best Labor Day Weekend getaways from DC for families is to Harper's Ferry, West Virginia. The outdoors should feature prominently in any family trip here, as it sits within a National Historical Park. Companies like River Riders, Harpers Ferry Adventure Center, and River & Trail Outfitters offer so much for weekenders of all ages. While river rafting and whitewater rafting are a highlight, there's also zip-lining, canoeing, kayaking, biking, and hiking.
For those who prefer to explore without a guide, check out the views along Jefferson Rock. Or, there's the more ambitious Maryland Heights Trail. Catch up on Civil War history at more than half a dozen historic sites. And train enthusiasts should not miss the Harpers Ferry Toy Train Museum & Joy Line Railroad. Finally, the downtown area is super cute to walk around. Be sure to grab a treat at True Treats Historic Candy!
Where to Stay in Harper's Ferry with Kids
If you need a place for a night or more during your kid-friendly Labor Day Weekend trip from DC, the Harpers Ferry/Civil War Battlefields KOA is a notable destination with a pool, mini-golf, craft room, jumping pillow, arcade, movie theater, and more among cabins, tent sites, and RV sites. For families who love camping, Treehouse Camp offers year-round cottages, three-season tree houses, and tent sites that can accommodate one to four tents.
Families with older children (ages 12 and up) can stay at the Light Horse Inn, a historic home. Located at the center of town, the Light Horse Inn includes breakfast and board games during downtime. Finally, there are several traditional hotels for your Labor Day Weekend getaway near DC for families near the center of Harper's Ferry, as well, including the Clarion Inn Harpers Ferry-Charles Town and Quality Inn.
Happy Labor Day Travels!
We hope this list featuring 13 Labor Day Weekend Getaways near Washington DC for Families helped plan your holiday weekend adventure! Whether cityscape or countryside, there are plenty of weekend getaway ideas near DC to keep families busy within minutes or hours of our nation's capital! Enjoy these Labor Day Weekend locations near DC with your kids!
*This post may contain affiliate links that may earn us a small commission, at no additional cost to you. Affiliate links in no way inform the hotels, sights, products, or other recommendations included in our articles. All opinions and recommendations expressed here are compiled from submissions submitted by the generous members of our Families Who Love To Travel community.
READ MORE: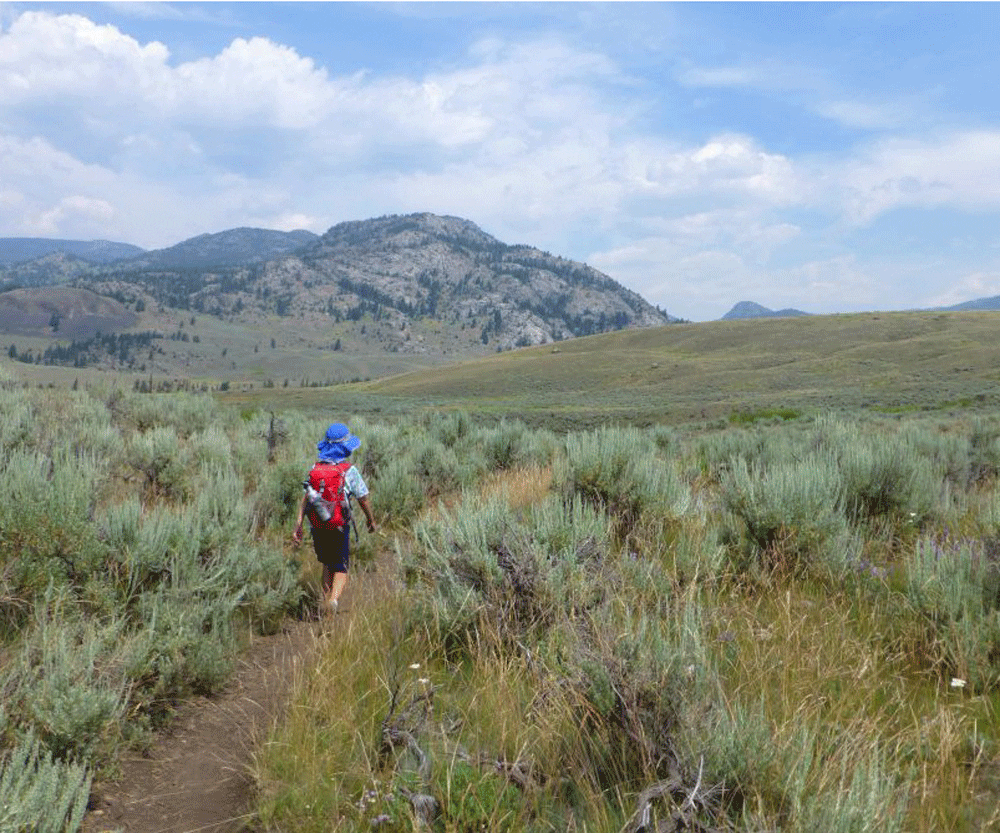 Everyone knows that Yellowstone National Park makes for a classic family vacation. Strolling the boardwalks...
You can do all the research and pack all the right things, but it's hard...