From thrilling adventures in breathtaking national parks to engaging cultural experiences in vibrant cities, the best father-son weekend getaway ideas in the United States cater to all interests! Besides, what better way to bond as a father and son duo than by going on an epic trip? With an abundance of diverse landscapes, historical landmarks, and thrilling activities, there are endless opportunities for shared excitement and exploration. Take an unforgettable road trip along California's stunning Pacific Coast Highway, witnessing breathtaking ocean views and stopping at iconic sites such as the Golden Gate Bridge in San Francisco. Or, if you both crave adrenaline-packed activities, head to Moab in Utah for thrilling off-road adventures amidst awe-inspiring red rock formations. Stay tuned to plan some quality time with Dad on these top father-son trip ideas!
Go on a Camping Trip
Camping is an excellent way to spend quality time with your son, surrounded by nature's beauty! Plus, the United States has no shortage of camping destinations for a memorable father-son trip. Whether it's Acadia National Park or Yosemite National Park, there are plenty of options available.
Pitching a tent and building a fire together can be an exciting experience for both you and your son. It's also a great opportunity to disconnect from technology and enjoy each other's company without any distractions. Exploring nearby hiking trails or going fishing in the nearby rivers is another fun activity that will keep you both entertained during your camping trip. Don't forget to bring marshmallows for roasting over the fire!
While camping comes with its challenges, such as bugs and unpredictable weather, overcoming these obstacles together can make your bond even stronger. So pack up your gear, grab some snacks, and head out into the wilderness for an unforgettable father-son adventure!
Click here to shop the Top Gifts for Dads Who Love to Travel and Live Life to the Fullest!
Places in the United States to Take a Father-Son Camping Trip
If you want the ultimate father-son bonding experience in the United States, check out these fun camping ideas! If you're searching for places closer to home, consider one of your nearby state parks. Alternatively, these national parks offer great camping experiences for fun father-son weekend ideas:
Yosemite National Park in California is where iconic granite cliffs greet you at every turn! Fathers and sons can hike through ancient sequoia groves or challenge their limits by rock climbing up El Capitan. There are campgrounds throughout the Yosemite Valley, particularly in the Upper and Lower Pines. They're open from April through October with a reservation.
Acadia National Park in Maine boasts rugged shorelines dotted with picturesque lighthouses. These are perfect for bonding while kayaking along stunning coastlines or biking through scenic trails. The park has four campgrounds: Blackwoods, Seawall, Duck Harbor, and Schoodic Woods.
Grand Teton National Park in Wyoming showcases peaks and pristine lakes, which create a picture-perfect backdrop for bonding moments. Explore breathtaking trails together or embark on a fishing expedition as you soak in the landscape! Some popular campgrounds here include the Signal Mountain Campground and the Colter Bay Campground, which also has an RV park.
Olympic National Park in Washington is a place where diverse ecosystems collide. Fathers and sons can explore lush rainforests, dip their toes into pristine coastal beaches, or hike along the mountainsides. For camping, check out the Fairholme, Kalaloch, Mora, Hoh Rain Forest, and Staircase campgrounds, which all accept reservations in the summer.
Embark on a Road Trip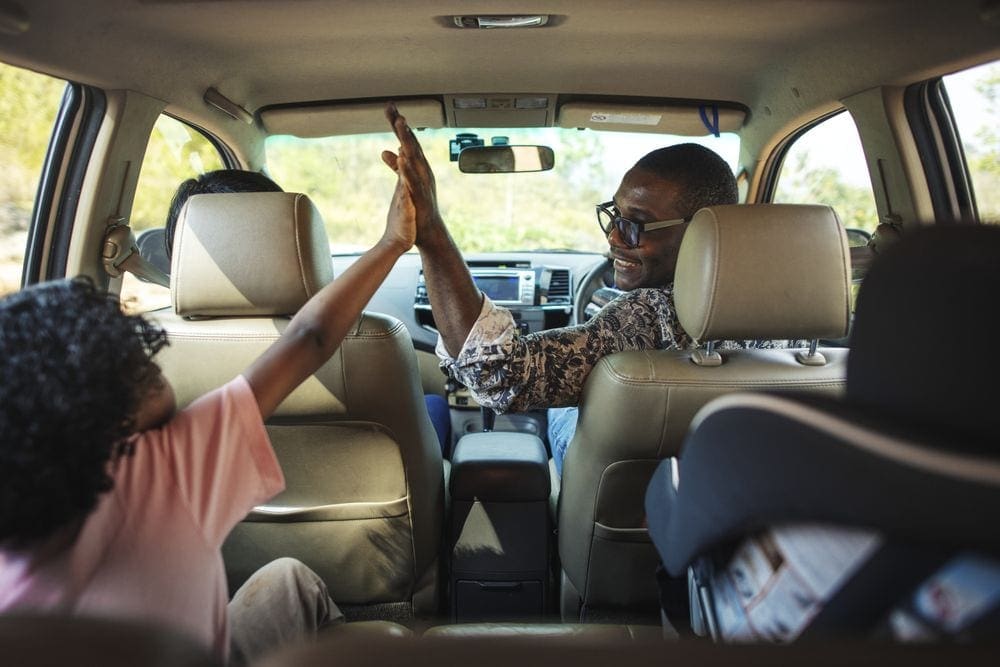 Hitting the open road with your son is one of the most classic and timeless father-son trips. Whether you opt for a cross-country journey or stick closer to home, a road trip allows for plenty of quality time and adventure. Outline your route ahead of time, but don't be afraid to deviate from it if something catches your eye. Stop at quirky roadside attractions, try local cuisine, and take in stunning natural scenery.
Then, be sure to pack snacks and drinks for the ride, as well as some entertainment options like audiobooks or car games. Kids will love this road-trip packet we put together to keep them entertained! And don't forget to snap plenty of photos along the way to remember this special trip together.
Pro Tip: Consider renting an RV or camper van for added comfort and convenience on longer journeys.
Use Expedia or Hotels.com to book your stay on your road trip!
Best Father-Son Weekend Road Trip Ideas in The United States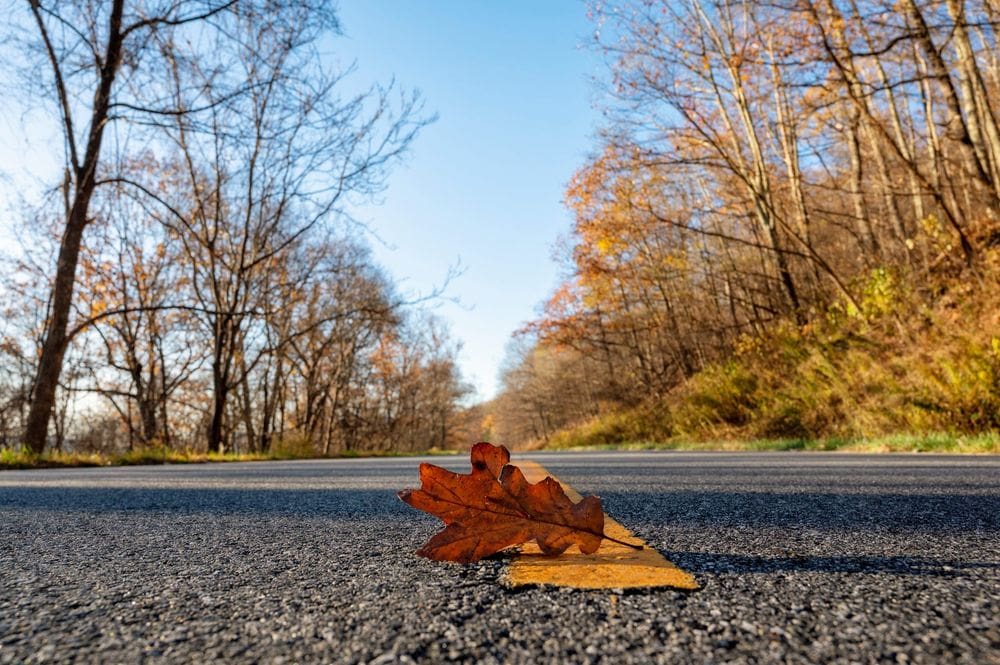 One of the best ways to strengthen the bond between a father and his son is by embarking on an unforgettable road trip, exploring the vast and diverse landscapes of the United States. The country offers an array of captivating destinations perfect for such adventures. Here are some options!
Vermont Route 100 serves as the perfect pathway for an outdoor enthusiast duo eager to embrace nature's wonders. It's an especially popular destination in the fall, when rolling mountains and charming towns with quintessential B&Bs look even more charming framed by the foliage. Stowe and Ludlow, two popular Vermont towns, are also along this route.
The Blue Ridge Parkway lets you traverse awe-inspiring stretches between Virginia and North Carolina, unveiling mountain ranges blanketed by vibrant foliage during autumn or bathed under sunshine come summer. Shenandoah National Park is a popular stop along the route.
The Pacific Coast Highway stretches from California to Washington State! Traverse rugged coastlines lined with dramatic cliffs. Then, stop at iconic landmarks like Big Sur or Muir Woods National Monument along the way!
The Road 2 Hana is Hawaii's most amazing coastal drive! This tropical paradise offers an epic journey. Expect to see beautiful landscapes, gorgeous waterfalls, and winding coastal roads that seem to unveil nature's wonders at every turn. Be sure to stop at stunning beaches like Ho'okipa and Wai'anapanapa State Park!
READ NEXT: Road to Hana, Maui with Kids – Exciting Half-Day Itinerary
Cheer on Your Favorite Team at a Sporting Event
Sports fans can't miss a chance to attend a major event together! Whether it's a baseball, basketball, football, or hockey game, cheering for your favorite team together can be a fantastic experience. Attending a sports event is also an excellent father-son bonding experience.
A day at the ballpark or stadium is a great way to spend quality time with your son while enjoying some intense competition! Whether you're rooting for your home team or one that's visiting, there's always an electric atmosphere at any live sports event. You can share in the excitement as you watch professional athletes display their skills on the field or court.
Additionally, attending a game gives dads and their sons something to look forward to when looking for fun father-son weekend ideas. It allows them to plan ahead and bond over something they both enjoy. They can even make it a tradition by attending games regularly.
Best Places to Attend a Sporting Event in the United States
If you're looking for the best father-son weekend getaway ideas in the United States, consider attending a sporting event together. Not only can this create memorable and cherished experiences, but it'll be so fun to see your favorite team in action. Here are a few suggestions.
As the oldest ballpark in Major League Baseball, Fenway Park exudes history and charm, providing a unique atmosphere for fans to immerse themselves in America's favorite pastime! Stepping into this historic baseball stadium feels like stepping back in time, with its traditional architecture and intimate atmosphere.
Yankee Stadium in New York City cannot be overlooked for a traditional baseball experience! This world-class facility showcases modern amenities. All the while paying homage to its predecessor through classic architectural elements like friezes depicting legendary moments from Yankee history.
Wrigley Field in Chicago, home to the beloved Chicago Cubs since 1916, offers a truly nostalgic feel. From its ivy-covered outfield walls to its manually operated scoreboard, this legendary ballpark exudes charm and tradition – perfect for a father-son bonding experience.
Soldier Field stands tall as a monument to football greatness amidst Chicago's skyline. Home to the NFL team Chicago Bears since 1971, this venue allows fathers and sons to bond over their passion for football while creating lasting memories!
Plus, You Can Add a Visit to a Sports-Themed Museum Together
Museums offer an excellent combination of education, entertainment, and quality time together. Whether you're interested in the sport's history or learning more about the players, they provide the perfect setting for quality time together. Wander through exhibits filled with various items that transport you back in time or delve into interactive displays that allow a hands-on learning experience. Either way, the beauty of museums lies in their ability to engage visitors of all ages by offering something interesting at every corner. They also foster curiosity, encourage learning opportunities outside of traditional school settings, and create lifelong memories centered around shared interests for both generations involved.
Best Museums for a Father-Son Trip in the United States
If you're searching for the best father-son weekend getaway ideas in the United States, consider visiting a sports-themed museum with your kid. This adventure can be an incredible learning experience filled with excitement and bonding opportunities. Here are some suggestions!
The NASCAR Hall of Fame in Charlotte, North Carolina, is an ideal destination for racing enthusiasts. Immerse yourselves in the history and culture of one of America's most beloved sports while exploring interactive exhibits, and historic race cars, and even trying your hand at virtual racing simulations!
The Harlem Globetrotters Museum, nestled within Atlanta's vibrant cultural scene, captures all aspects of one of America's most famous professional basketball teams. Fathers and sons can enjoy captivating exhibits featuring inspirational stories and behind-the-scenes footage.
The Naismith Memorial Basketball Hall of Fame in Springfield, Massachusetts, pays tribute to one of America's most beloved sports with its extensive collection of memorabilia. Fathers and sons can test their skills on various court simulations or marvel at jerseys worn by NBA greats like Michael Jordan and Magic Johnson!
The James Naismith Basketball Hall of Fame in Lawrence, Kansas, is a lesser-known gem. It pays homage to Dr. James Naismith himself, the inventor of basketball, with its vast collection of artifacts chronicling his life and career.
Looking for more suggestions? Check out the National Baseball Hall Of Fame, The Negro Leagues Baseball Museum, the Pro Football Hall of Fame, or the College Football Hall Of Fame.
Use Getyourguide or Tripadvisor to book tours on your father/son trip!
Enjoy a Father/Son Fishing Trip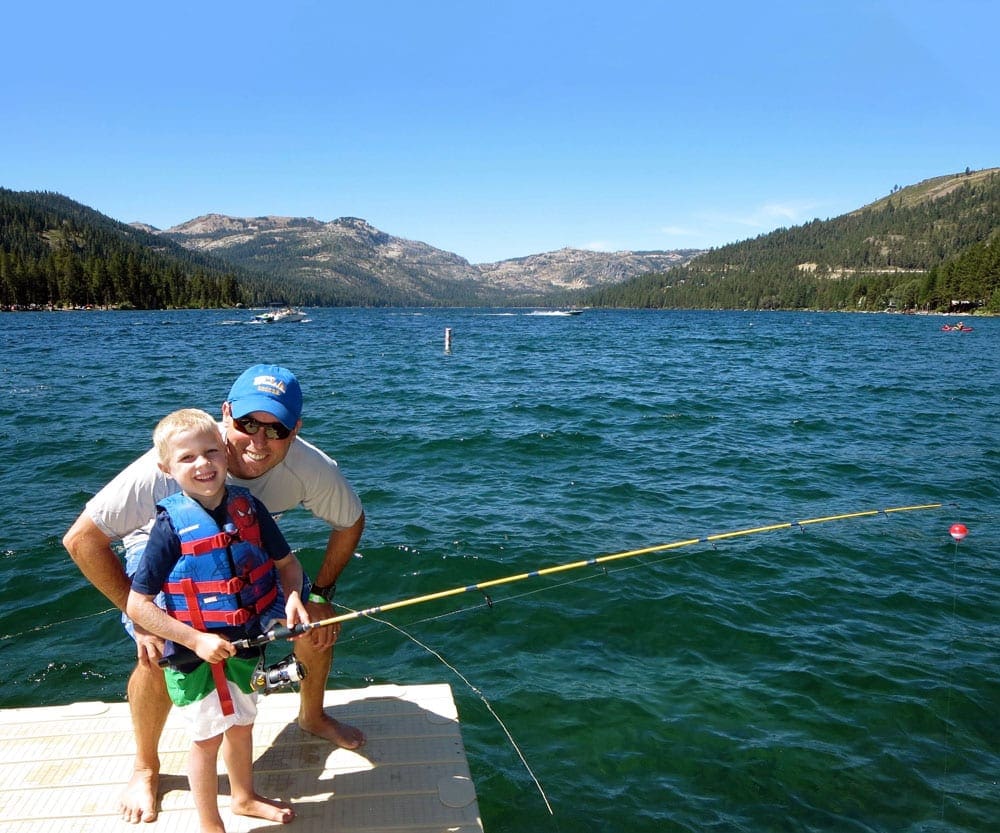 If you both enjoy fishing, consider a fishing getaway! In fact, a father-son fishing trip is a classic bonding experience that combines the joys of nature, adventure, and quality time spent together. The United States offers plenty of opportunities for unforgettable fishing trips, whether you prefer freshwater or saltwater fishing. Choose a serene lake, river, or coastal destination known for its fishing opportunities. It's a great way to relax, bond, and enjoy the tranquility of nature. You can go on guided tours or plan your excursion with camping gear and tackle equipment. Fishing trips offer not just exciting angling but also scenic landscapes, wildlife sightings, and relaxation in natural surroundings.
While it may take patience to wait for the fish to bite, the shared moments of anticipation, excitement, and success are priceless memories that will last a lifetime. No wonder it's one of the best inexpensive father-son trips in the United States!
Need to stock up on fishing gear? Browse The Ultimate Guide To The Best Family Travel Gifts 2022-2023!
Best Places to Take a Father-Son Fishing Trip in the United States
Are you looking for the ultimate father-son getaway ideas in the United States? If fishing is your passion, then these five destinations will surely provide unforgettable experiences. Keep reading for the best father-son weekend adventure ideas in the United States!
The Outer Banks in North Carolina offer a perfect combination of serene beaches and abundant fish species. Whether you prefer surf casting or casting from a boat, this destination has something for everyone! Then, discover more things to do on a father/son Vacation in the Outer Banks.
In Lake Tahoe in California, crystal-clear waters and breathtaking mountain scenery create a serene backdrop for reeling in trout or kokanee salmon. Apart from fishing in this picturesque location, you can also enjoy various water activities such as kayaking or paddleboarding! In fact, there are tons of fun Summer Activities in North Lake Tahoe Kids Will Love!
The Kenai Peninsula in Alaska is known for its world-class salmon runs and breathtaking landscapes featuring glaciers and fjords. This rugged destination will surely create lasting memories between fathers and sons!
Sanibel Island in Florida is a quiet paradise that boasts an incredible diversity of fish species, along with its charming seaside vibe that any father-son duo would appreciate. Plus, you can expect diverse marine life like snook, tarpon, and redfish that will challenge even seasoned anglers!
Lake Champlain, on the border between Vermont and New York, provides an ideal setting when looking for fun father-son weekend ideas. Plus, numerous species of fish waiting to be caught by eager anglers. Look out for the ​​trophy-sized bass!
READ NEXT: 17 Minnesota Lakes for a Fun and Relaxing Family Vacation this Summer
Learn Something New on a Historical Tour
Looking for the best father-son weekend getaway ideas in the United States that are both educational and memorable? Planning a historical tour with your kid should be at the top of your list! Embarking on such a journey not only allows you to bond with your child but also immerses them in fascinating stories from our nation's past. It's an opportunity for them to have hands-on experiences and learn about important events that shaped our society today. Whether you're interested in American politics or discovering more about ordinary people who made extraordinary contributions throughout American history, there are countless opportunities for learning through travel!
Explore museums in Washington DC, visit historical landmarks in Boston, and learn about the country's heritage together in Philadelphia. In addition to visiting famous cities, consider taking a road trip along the Civil War trail. Or, walk through Gettysburg National Military Park. These places offer insight into one of America's most defining moments.
RELATED: Best Washington DC Museums For Kids By Age
Best Places to Take a Historical Tour in the United States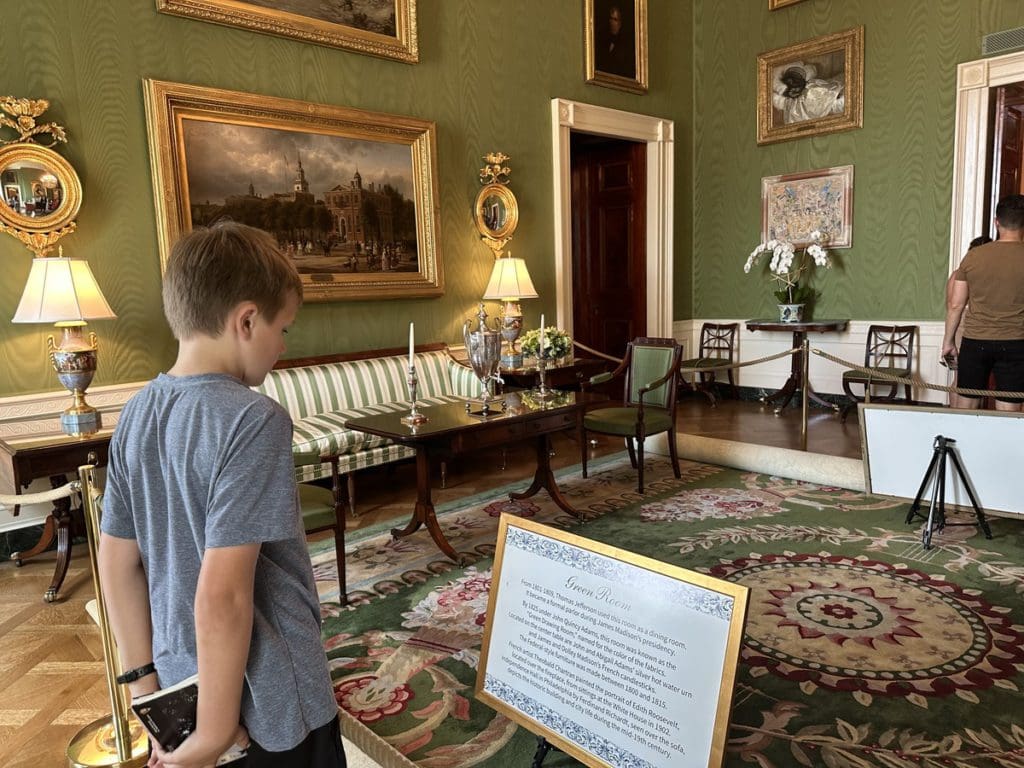 When it comes to creating lasting memories and strengthening the bond between a father and son, few experiences rival embarking on a historical tour together. The United States offers a variety of destinations that shed light on its rich past, making it an ideal setting for such explorations. Keep reading to learn more!
Philadelphia, known as the birthplace of America, offers an incredible journey through history. Explore Independence Hall and envision yourself among those who signed the Declaration of Independence!
Williamsburg, Virginia, is home to one of America's most well-preserved colonial towns! Step into Colonial Williamsburg and witness live reenactments showcasing everyday life from centuries past – kids will love seeing what it was like to be a Blacksmith or other professions!
RELATED: Beyond Textbooks: Best International Destinations For Teens Obsessed With History
Get Your Thrills at a Theme Park Adventure
Why settle for an ordinary vacation when you can make extraordinary memories together? If you and your son love the thrill of roller coasters and other rides, a theme park adventure might be just what you need! From Disney World to Universal Studios, the United States is home to some of the best theme parks in the world, with something for everyone.
Plus, these parks boast exhilarating rides ranging from heart-pounding roller coasters to immersive 3D experiences that will transport you into mesmerizing worlds beyond imagination. Plus, some of these parks often provide exclusive experiences. Enjoy behind-the-scenes tours or meet-and-greets with favorite heroes straight out of storybooks or cinematic screens!
Best Theme Parks for a Father-Son Getaway in the United States
Consider visiting a theme park for your next father-son getaway! These magical destinations cater to every interest, ensuring that both dad and his little one can indulge in their unique passions. Here are some suggestions!
Walt Disney World in Florida is the ultimate destination for families seeking magical fun! From exploring four enchanting theme parks – Magic Kingdom, Epcot, Disney's Hollywood Studios, and Disney's Animal Kingdom – to encountering beloved Disney characters at every turn, this beloved park offers endless entertainment for both fathers and sons alike.
Universal Studios Hollywood in Los Angeles is another popular choice. Here, you can experience rides based on blockbuster movies like Harry Potter and Jurassic Park, as well as see behind-the-scenes tours of famous movie sets.
Cedar Point in Ohio, known as the "Roller Coaster Capital of the World," holds an impressive record with 18 exhilarating roller coasters! The heart-stopping thrill of plummeting down steep drops or soaring through twists and turns will create lifelong memories.
Six Flags Magic Mountain near Los Angeles boasts over 100 rides, including more than 15 world-class rollercoasters like X2 or Twisted Colossus, which provide adrenaline-pumping thrills bound to leave every father-son duo grinning ear-to-ear.
RELATED: Best Themed Hotels In The United States For Families
Embrace Your Inner Cowboy on a Father-Son Dude Ranch Trip
A dude ranch vacation is the perfect opportunity to bond with your son while experiencing life on a working ranch! Set amidst breathtaking natural landscapes such as Montana's Big Sky Country or Wyoming's vast prairies, a dude ranch provides an authentic Western experience that combines fun-filled adventures with rustic charm.
Plus, at these ranches, you can engage in various activities such as horseback riding through scenic trails, cattle drives, fishing expeditions, and even learn how to rope like real cowboys. Picture yourself and your son spending days exploring nature on majestic horses, feeling the wind against your faces as you gallop across open fields together! Plus, another big draw is the chance to disconnect from technology and spend quality time together in nature. You'll get to know each other better while enjoying campfire chats under starry skies!
Most dude ranches offer comfortable cabins or lodges with delicious home-cooked meals included in your stay. Many also provide opportunities for evening entertainment such as square dancing or cowboy poetry readings. No wonder dude ranches rank highly on lists for fun father-son weekend ideas!
Best Father-Son Dude Ranch Trips in the United States
A dude ranch provides the perfect bonding experience for fathers and sons! Explore rugged terrain together during exhilarating trail rides, test your skills at roping cattle, or even learn to master archery. These activities are sure to ignite an adventurous spirit within both of you. Here are some more suggestions!
The C Lazy U Ranch in Granby, Colorado, offers an unforgettable experience for fathers and sons to bond over their shared love of adventure. With a wide range of outdoor activities, such as horseback riding, fishing, and hiking, this ranch provides endless opportunities for quality time together.
Tanque Verde Ranch in Tucson, Arizona, provides an epic desert escape! Here, you can explore the rugged beauty of the Sonoran Desert while participating in thrilling activities like mountain biking and rock climbing.
The Resort at Paws Up is set against Montana's stunning landscape, with majestic mountains and sprawling meadows. Plus, this ranch offers an array of exhilarating adventures, including fly-fishing and ATV tours.
The Lodge & Spa at Brush Creek Ranch, located in Saratoga, Wyoming, delivers an authentic Western experience through cowboy-themed activities such as cattle drives and trapshooting – perfect for fathers who want to instill some old-fashioned values into their sons while having fun together.
Bar W Guest Ranch is nestled within the Whitefish Mountain Range of Montana. It combines scenic trail rides with kayaking trips on nearby rivers, providing a mix of nature exploration.
Aim for a Hole-in-One at a Golf Resorts
A golf resort for father-son is an excellent way to bond over a shared love of the sport. Many resorts offer different courses, each with its own challenges and scenery. This allows both the father and son to improve their skills while enjoying some friendly competition. Plus, the atmosphere at these resorts is usually relaxed. This allows the opportunity to disconnect from technology and enjoy some quality time together.
Golf resorts often come equipped with luxurious amenities such as spas, fitness centers, fine dining restaurants, and swimming pools too. So you'll have plenty to do after you're done! And, if you need to sharpen your skills, a lot of golf resorts offer lessons from experienced professionals. Father-son duos can take advantage by learning new skills together. Whether it's improving putting accuracy or perfecting swings off the tee!
Best Golf Resorts Ideas for a Father-Son Weekend Getaway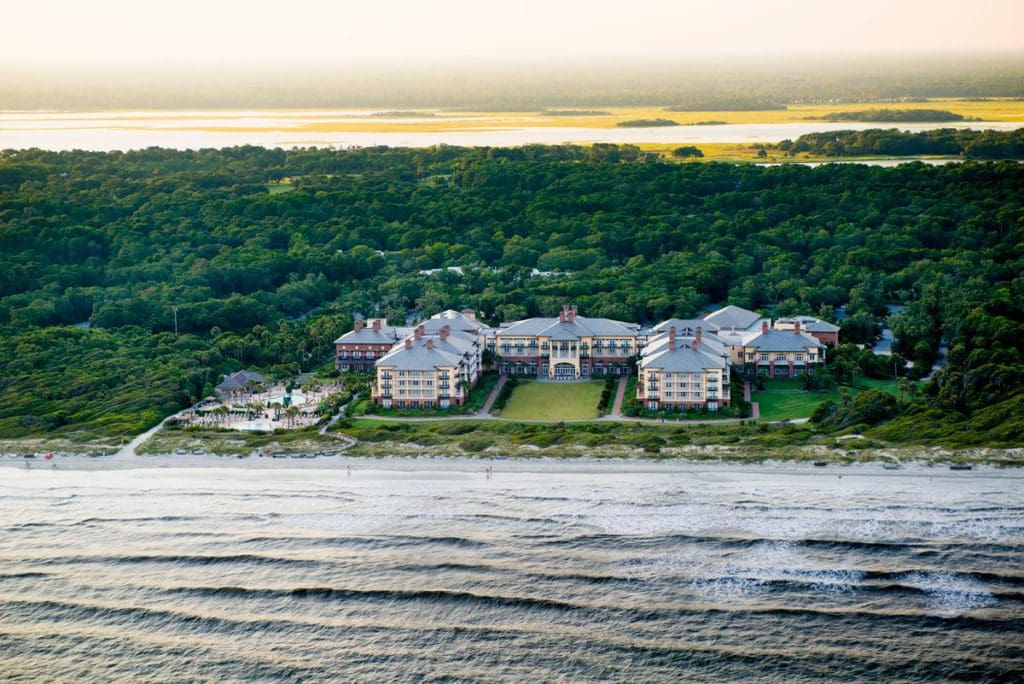 For golf enthusiasts seeking the ultimate destination, the United States offers an array of remarkable resorts that combine luxury with impeccable fairways. Here are some options for the best father-son weekend getaway ideas in the United States, including the best places for father-son trips!
Pebble Beach Resorts, located in stunning Pebble Beach, California, is home to three different upscale hotels, including the Inn at Spanish Bay. With its iconic views of the Pacific Ocean and world-renowned golf courses like Pebble Beach Golf Links, this resort offers a perfect blend of luxury and relaxation.
Kiawah Island Golf Resort is located on South Carolina's stunning Kiawah Island. Renowned for its beauty and challenging courses such as The Ocean Course, designed by Pete Dye, this resort provides an ideal setting to strengthen bonds while enjoying friendly competition!
Bandon Dunes Golf Resort is located in picturesque Bandon, Oregon! Here, nature blends seamlessly with man-made marvels as players can tackle courses such as Pacific Dunes or Old Macdonald while breathing in breathtaking panoramic views of rugged coastlines and towering sand dunes.
Sea Island Resort in scenic Georgia offers three exquisite courses – Seaside Course being one of its crown jewels – providing a luxurious setting elevated by Southern charm!
Other Outdoor Adventures to Inspire Father/Son Trips
If you and your son are adventurous types, there are a plethora of outdoor activities to try in the United States. This could be sports or outdoor activities that you both enjoy, such as tennis or hiking. Find a destination that offers these activities and spend quality time bonding over shared interests! For example, consider white water rafting on some of the country's most famous rivers. Another option is zip lining through canyons or trees for an adrenaline rush unlike any other. Or, take a hot air balloon ride over stunning landscapes and enjoy breathtaking views from high above.
Then, for those who love hiking, explore national parks such as Yellowstone or Yosemite with scenic hikes ranging from easy to difficult trails. You can also opt for rock climbing or bouldering at popular spots like Joshua Tree National Park or Red River Gorge in Kentucky.
Best Spots in the United States for Father-Son Outdoor Adventures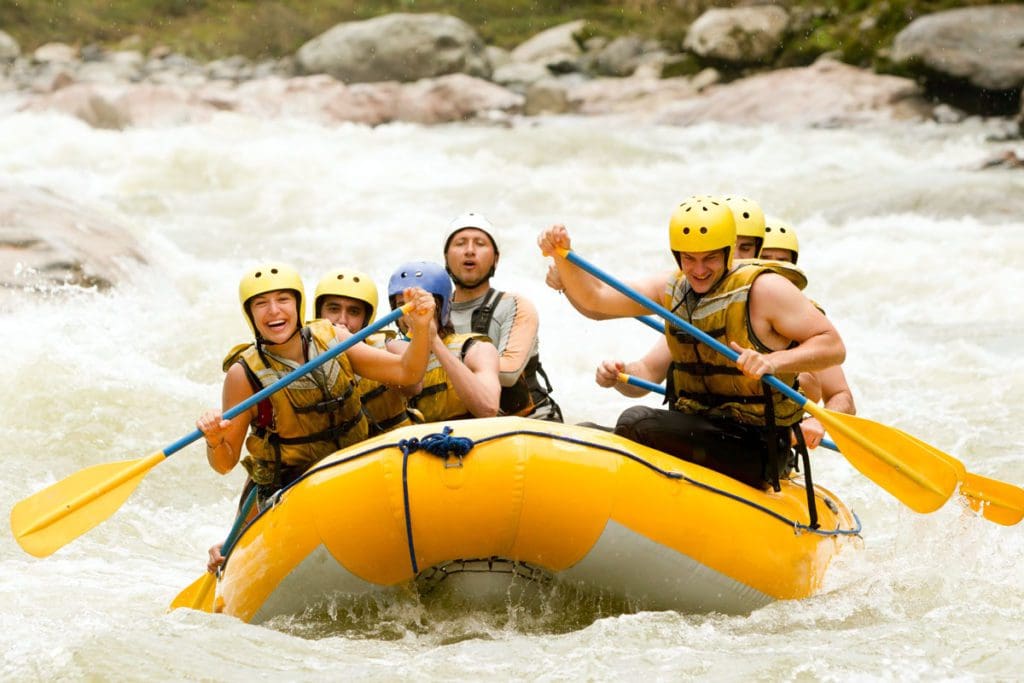 No experience can rival embarking on a father-son outdoor adventure! The vast landscapes of the United States present numerous opportunities for father-son getaway ideas, allowing them the chance to connect with nature while engaging in thrilling activities. Stay tuned for more father-son getaway ideas in the United States!
The great outdoors of America offers endless possibilities, and one perfect adventure that will surely bring you closer together is exploring the exhilarating ATV trails in Moab or Sedona. These iconic locations boast rugged terrains, breathtaking vistas, and heart-pumping excitement as you embark on thrilling rides through canyons and sandstone formations. They're also fantastic for father-son hiking trips!
Colorado's whitewater rafting spots, like Clear Creek in Idaho Springs, are guaranteed to deliver an unforgettable experience. With roaring rapids set against stunning landscapes, this adrenaline-fueled activity promises a bonding experience like no other as you navigate through turbulent waters side by side with your son.
If skiing or snowboarding is more your style, there are three fantastic destinations that promise unforgettable experiences: Breckenridge guarantees epic slopes suitable for all skill levels; Jackson Hole offers heart-pounding vertical drops amidst breathtaking mountain vistas; and Steamboat Springs boasts famous champagne powder snow ideal for carving fun memories together on pristine slopes.
RELATED: The Ultimate Adventure Teen Bucket List: 11 Must-Try Extreme Sports and Where to Do Them
Happy Travels!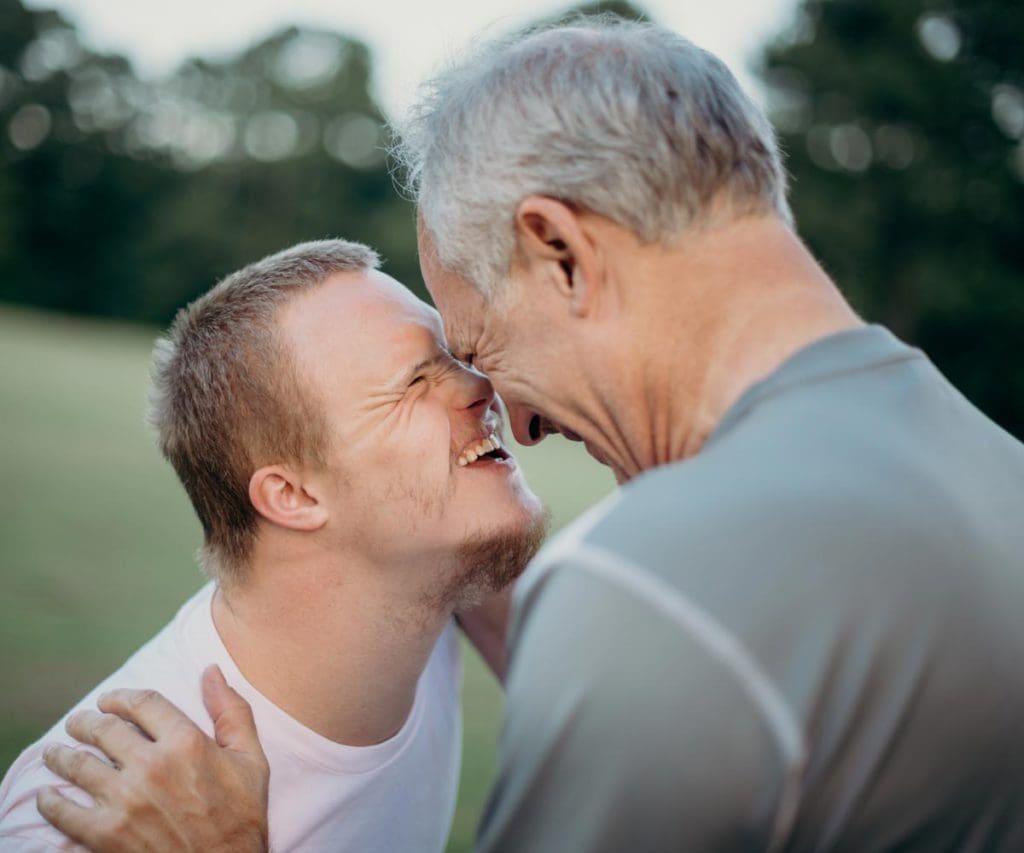 We hope you liked this list of the Best Father-Son Weekend Getaway Ideas in the United States! From camping trips to dude ranches, historical tours, and so much more, there is no shortage of enlightening experiences awaiting fathers and sons across America. Enjoy these best places for father-son trips!
*This post may contain affiliate links that may earn us a small commission, at no additional cost to you. Affiliate links in no way inform the hotels, sights, products, or other recommendations included in our articles. All opinions and recommendations expressed here are compiled from submissions submitted by the generous members of our Families Who Love To Travel community.
READ MORE: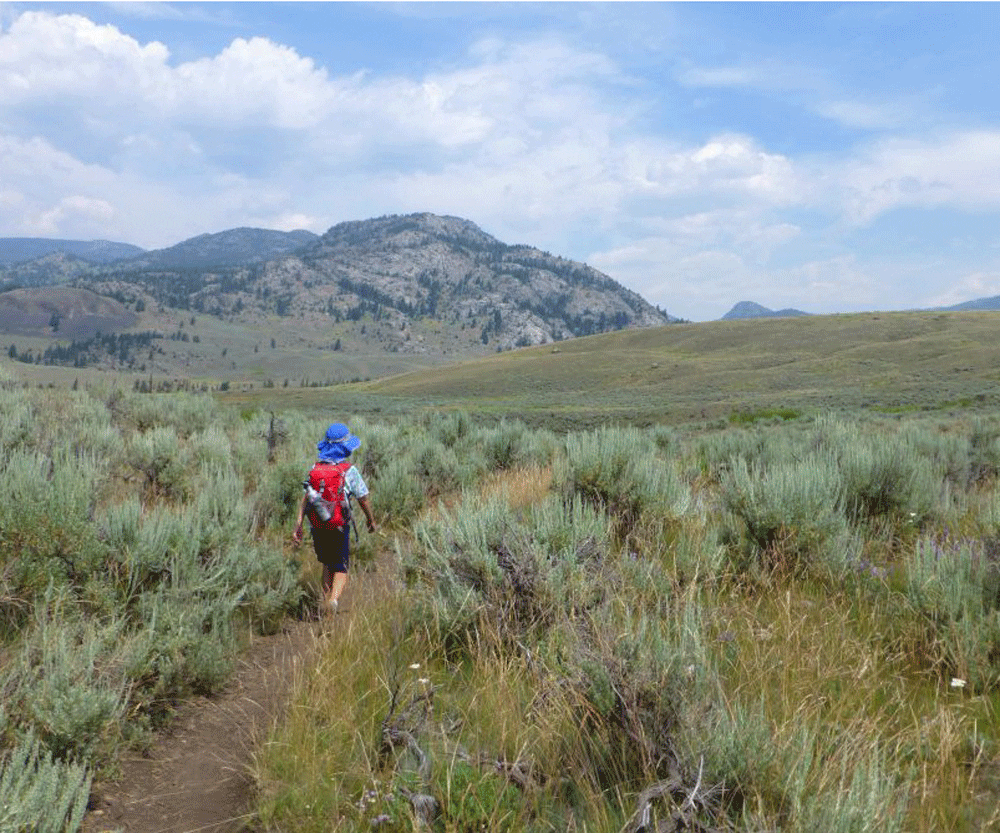 Everyone knows that Yellowstone National Park makes for a classic family vacation. Strolling the boardwalks...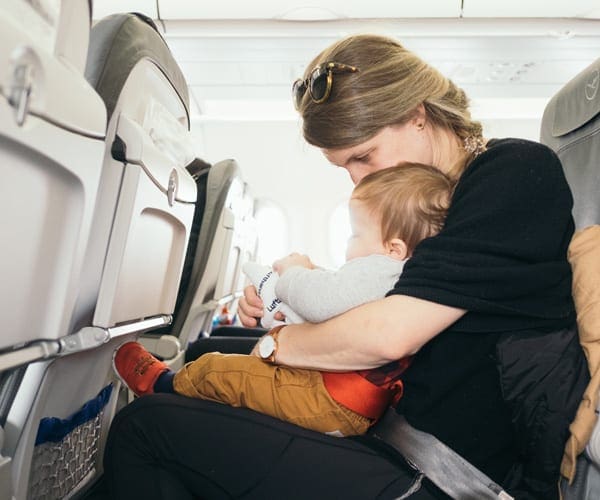 Families Who Love To Travel contributor Meghan Oaks provides her 10 best tips for your...