Families looking to escape the cold will love these warm places to visit in December with kids! Whether you're traveling abroad or domestically, many families look forward to booking a warm-weather getaway during the December school break, especially those of us already dealing with snow! Soak up the sun on Caribbean islands such as Aruba, Turks & Caicos, or Puerto Rico, where warmth, good food, and family fun are abundant. Or, enjoy a mix of history, culture, and beach days on your December vacation when you visit spots like Cartagena or Costa Rica. Stay within the United States in places like Maui or Key West; or, travel off-the-beaten-path to destinations such as Dubai. We've rounded up 15 Hot Places to Visit in December Families Will Love to give you some ideas, including the average temperature in each. Keep in mind that temperatures may vary a bit. Here are our suggestions!
Best Hot Places to Visit in December with Kids in the Caribbean
If your idea of a winter family vacation looks a lot like relaxing by the pool, on the beach, or enjoying hotel amenities, you'll love the Caribbean. Certainly, the Caribbean offers a variety of options for the best hot places to visit in December for families with kids. Keep reading for suggestions for the best hot places to travel in December for warm weather in the Caribbean!
READ NEXT: Best 7-Day Puerto Rico Itinerary for a Family Vacation
Puerto Rico
Photo Courtesy: Antonia Grant
Enjoy a mix of fun beach days and historical attractions when you visit Puerto Rico! Since it doesn't require a passport (and reaches around the mid to high 80s in December), it's a popular hot-weather vacation for families in the United States.
Sprawl out on beaches like Pinones (for street food), Rincon (perfect for surfers), or Isla Verde. Puerto Rico also has outlying islands accessible by boat, like Cayo Icacos, ideal for snorkeling. Of course, families can't miss one of Puerto Rico's famous Bioluminescent Bays. Options for families include La Parguera on the main island, Laguna Grande off Fajardo, or another on Vieques. Adventurous families will love hiking through the El Yunque Rainforest, zip-lining, tubing, or fishing.
Visit the Carolina Children's Museum to keep kids entertained or stroll the cobblestone streets of Old San Juan. If you visit near Christmas time, they may even be illuminated with beautiful decorations!
RELATED ARTICLE: Best Things To Do In Puerto Rico With Kids
GetYourGuide has many Tours and Things to Do in Puerto Rico. Reserve here!
Where to Stay in Puerto Rico with Kids
Puerto Rico has lots of accommodations for families. If you have young babies or toddlers, stay at the Caribe Hilton, set on a beach with very calm waters. Active families who want to stay close to El Yunque could stay at the Wyndham Grand Rio Mar Puerto Rico Golf & Beach Resort. Then, the Fairmont El San Juan Hotel has a pool that kids will love. Other luxury accommodations include El Conquistador Resort and the St. Regis Bahia Beach Resort.
Check out our list of The Best Family Resorts in Puerto Rico (Including All-Inclusive Options) to learn more!
Cancun
Photo Courtesy (L-R): Phoebe Diamond, Elisa Nicolia Loguercio, Gunjan Prakash
Looking for hot places to visit in December that families will love? Look no further than Cancun! This tropical paradise is the perfect destination to escape the winter chill and create unforgettable memories with your kids. Plus, with temperatures around 80 degrees in December, it's ideal for hitting the beach and escaping the cold!
Stunning shorelines such as Playa Tortugas, Playa Delfines, and Playa Chacmool await! Or, see the Croco Cun Zoo, take a pirate dinner cruise, and shop at La Isla Mall. In nearby Playa Del Carmen, adventurous families can also explore Xel-Ha, Xcaret, and Xplor. Swim in a cenote, descend underground in an Atlantis Submarine, and see the Rio Secreto Caves. You're in a great position to take day trips around the Riviera Maya, too. See turtles in their natural habitat in Akumal, aka the "place of the turtles" in Maya. From Playa Del Carmen, book a ferry to Cozumel to snorkel. Kids will love all the colorful marine life!
RELATED: Best Restaurants in Cancun with Kids (or Without)
Choose your Tours + Experiences in Cancun with Tripadvisor here!
Where to Stay in Cancun with Kids
Looking for somewhere to stay in Mexico with kids? You have lots of options! Families searching for accommodations in Cancun will love Moon Palace The Grand – All Inclusive Resort, Hyatt Ziva Cancun, or the Nizuc Resort and Spa. In Playa del Carmen, try Grand Hyatt Playa Del Carmen, Grand Velas Riviera Maya, or Hotel Xcaret Mexico.
READ NEXT: 12 Best All-Inclusive Resorts In Cancun For Families
Los Cabos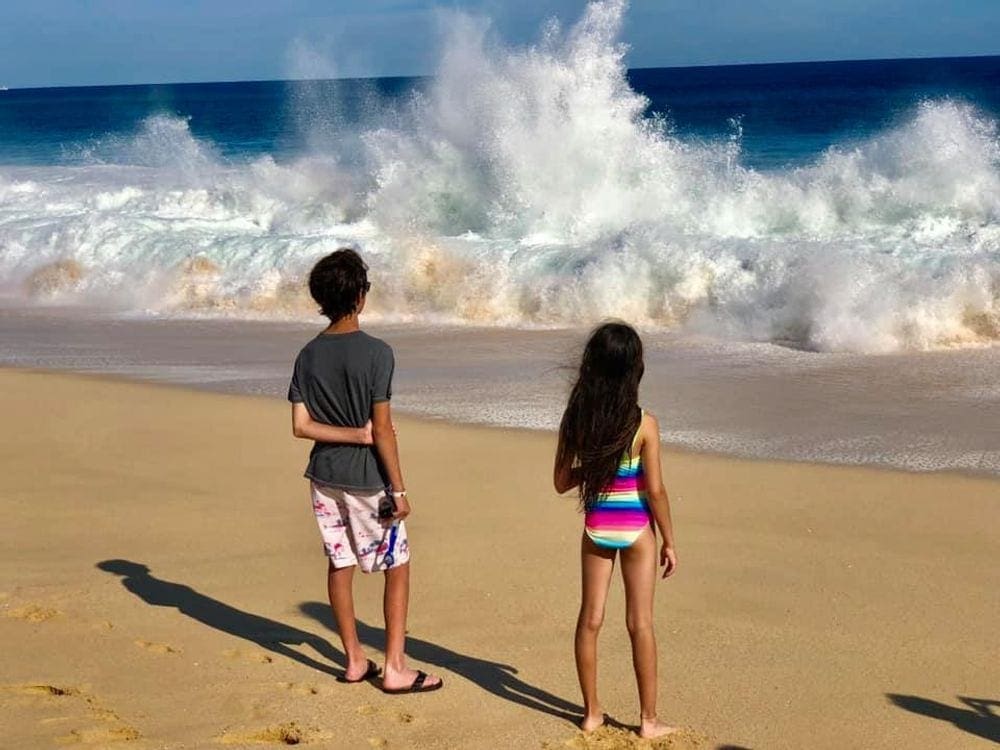 Los Cabos in December is undoubtedly one of the hot places to visit that families will love! Located at the Baja California Peninsula's tip, this Mexican paradise boasts a perfect combination of desert landscapes and stunning beaches. Plus, the weather in December is sunny and around 80 degrees – offering an ideal escape from winter chills!
Médano Beach, known for its crystal-clear waters and soft sand, offers endless opportunities for swimming, building sandcastles, or simply relaxing under the warm sun in Cabo San Lucas. Beyond the glorious coastline, there are plenty more attractions to explore, such as El Arco de Cabo San Lucas—an iconic rock formation—and endless water activities like snorkeling and kayaking. Los Cabos is also renowned for its stunning marine life. It is a fantastic spot for kids to marvel at colorful fish and playful dolphins during boat excursions or even while exploring vibrant coral reefs through glass-bottomed boats.
Art lovers can't miss exploring San Jose del Cabo's Art District during "Art Walk" nights held every Thursday from November through June. There's also The Glass Factory, where kids can watch glassblowers in action!
READ NEXT: 11 Fun Things To Do In Los Cabos With Kids
Where to Stay in Los Cabos with Kids
Families love Los Cabos because it's one of the best warm places to visit in December with kids! For somewhere to stay in Los Cabos, consider family-friendly options like Hyatt Ziva Los Cabos, Grand Velas Los Cabos, or Four Seasons Resort Los Cabos at Costa Palmas. Check out our list of the best hotels in Los Cabos for more options. Families will surely be impressed no matter where they stay while enjoying one of the best hot places to visit in December with kids!
RELATED: 15 Best Resorts In Mexico With A Water Park For Families
Turks & Caicos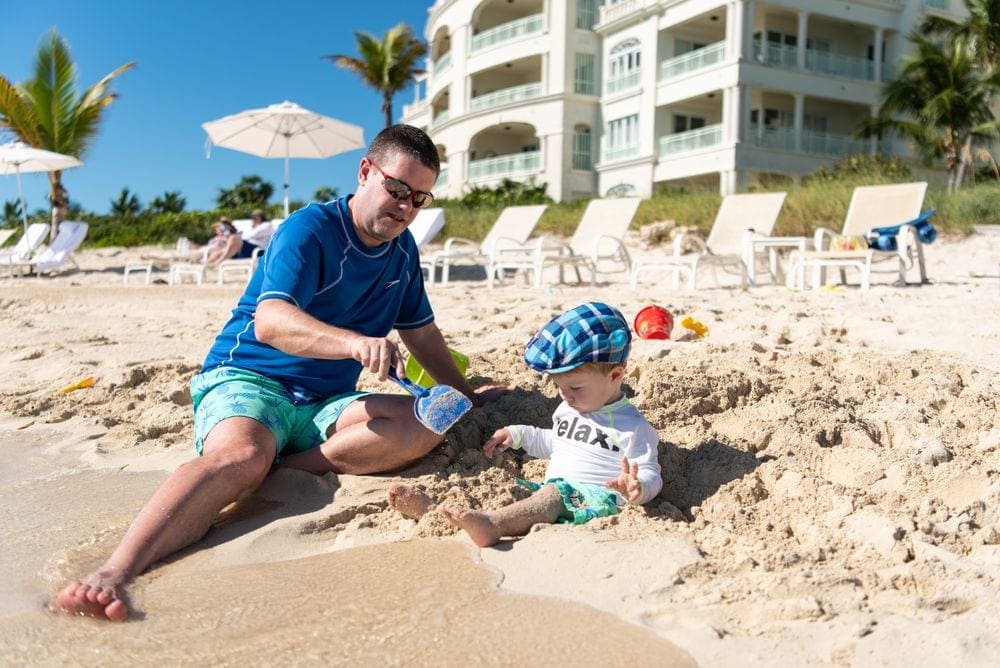 Photo Courtesy: Kelli Wein
Searching for one of the best warm places to visit in December? Try Turks & Caicos, home to white-sand beaches, amazing water sports, plus all-inclusive, luxury resorts. It reaches around the mid-70s to low 80s during December, ideal for a hot weather vacation for families!
Kitesurf or relax on the beach – the island has enough to keep everyone entertained. Visit Grace Bay Beach for snorkeling or collecting seashells. Or, head to Sapodilla Bay for the opportunity to spot turtles or enjoy the local cuisine. Both are fairly crowded, so if you want to escape tourists, visit Taylor Bay Beach near Chalk Sound on the island's south coast. Animal lovers will also appreciate the local wildlife, like at the Flamingo Pond Overlook. Experience the charm and grace of West Indian Flamingos in a scenic setting! Or, head to Little Water Cay to spot endangered rock iguanas.
READ NEXT: 14 Fun Things To Do In Turks & Caicos With Kids
Where to Stay in Turks & Caicos with Kids
If you're looking for an all-inclusive hotel in Turks & Caicos, you'll love Beaches Turks & Caicos, known for its expansive property, Kids' Club, and extensive activity roster. Families also love the Grace Bay Club Resort, located on Grace Bay Beach, which has its own children's pool, among other perks. Other popular resorts for families in Turks & Caicos include Seven Stars Resort & Spa, The Palms Turks and Caicos, and The Somerset On Grace Bay. Read our list of the best family resorts in Turks & Caicos to find out more!
Aruba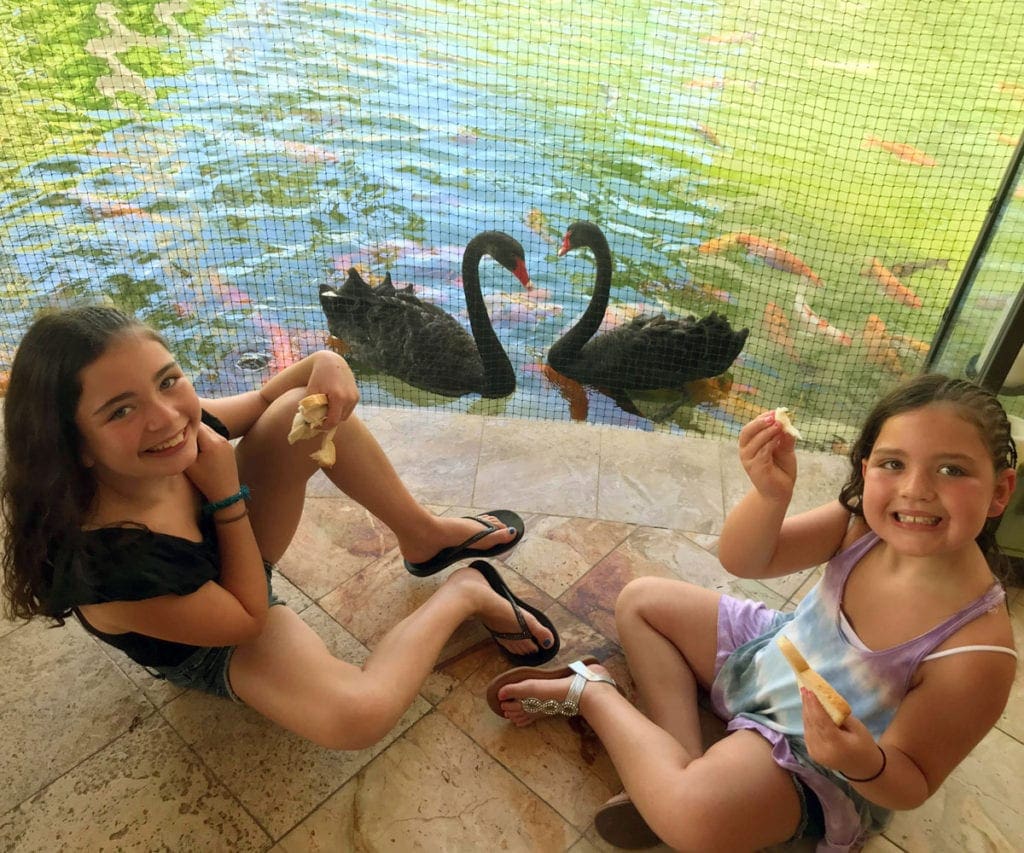 Photo Courtesy (L-R): Robin Glantz Steinberger, Stephanie, Feingold, Megan Tucker
When searching for hot places to visit in December that families will love, look no further than the beautiful island of Aruba. It's surely one of the best beach vacations in December, with temperatures reaching the high 80s or low 90s. Though it can get a bit touristy and expensive, the clear, calm waters, good weather, and friendly locals make it worthwhile!
Spend your vacation relaxing on Baby Beach, known for its soft sand. Families also love Eagle Beach for snorkeling, swimming, or relaxing, since it's the widest in Aruba. For more water fun, visit De Palm Island, accessible via a short ferry ride. Kids will love the waterslides, banana boat rides, and snorkeling excursions! Toddlers, young kids, or general animal enthusiasts can't miss the Aruba Butterfly Farm, either. Some of the colorful insects may even land on your child's arm if they stand still enough! The Donkey Sanctuary is another hit with kids of all ages. For adventure-seeking families, exploring Arikok National Park could be an unforgettable experience. Marvel at unique flora and fauna while hiking through stunning landscapes!
Read our list of 12 Things To Do In Aruba With Kids for more fun activities!
Look for Tours and Things to Do in Aruba with GetYourGuide here!
Where to Stay in Aruba with Kids
If you want to stay at the best family resorts in Aruba, try either Playa Linda Beach Resort or Marriott's Aruba Ocean Club. Both are located within a short walk of the famous Hadicurari Beach and Palm Beach. We also suggest Barcelo Aruba, Marriott's Aruba Surf Club, and The Ritz-Carlton Aruba. Since it's one of the best hot places to visit in December for families with kids, there are more options on our list of 7 Best Family Resorts In Aruba (Includes All-Inclusive)!
Grand Cayman
Photo Courtesy (L-R): Tara Nechev, Steph Ortiz, Jen Grzenia
Grand Cayman offers the perfect getaway, combining warm temperatures with endless opportunities for adventure and relaxation. With an average temperature of around 70 to 80 degrees, it's undoubtedly one of the best warm places to visit in December. Between gorgeous beaches, safe tourist areas, and lots of things to do with kids, this just might be the perfect winter getaway!
Take in amazing views from Seven Mile Beach, a popular strip for water sports, sandcastle-building, and everything in between. Or, visit the quieter Starfish Point to spot vibrant sea life! Then, interact with live rays at Stingray City. Kids can also take an Atlantis Submarine Ride or visit the Cayman Turtle Center. Here, there's the Turtle Lagoon, a shallow wading pool, featuring lots of other fish too. Grab snorkeling gear from the front desk and go wild!
Or, visit Boatswain's Beach, home to giant sea turtles. If your kids are old enough for a snorkeling adventure, take a day trip to Little Cayman! For thrills on land, head over to Camana Bay – a waterfront town that hosts various events during December, including Christmas markets and holiday-themed parades guaranteed to delight everyone in the family.
Read our article on the Best Things To Do In Grand Cayman With Kids to learn more!
Where to Stay in Grand Cayman with Kids
It won't be hard to find family-friendly resorts in Grand Cayman. While enjoying one of the best hot places to visit in December for families with kids, parents recommend hotels like The Ritz-Carlton Grand Cayman or Kimpton Seafire Resort & Spa. We also suggest the Grand Cayman Marriott Beach Resort, Regal Beach Club, and the Caribbean Club Hotel. Read our article on the 6 Best Family Resorts In Grand Cayman (All Parent-Recommended) to learn more!
Best Warm Places to Visit in December with Kids in the United States
If you're searching for the best warm places to visit in December with kids in the United States, you've come to the right place! Check out these winter vacation ideas, including the best beach vacations in December!
Maui, Hawaii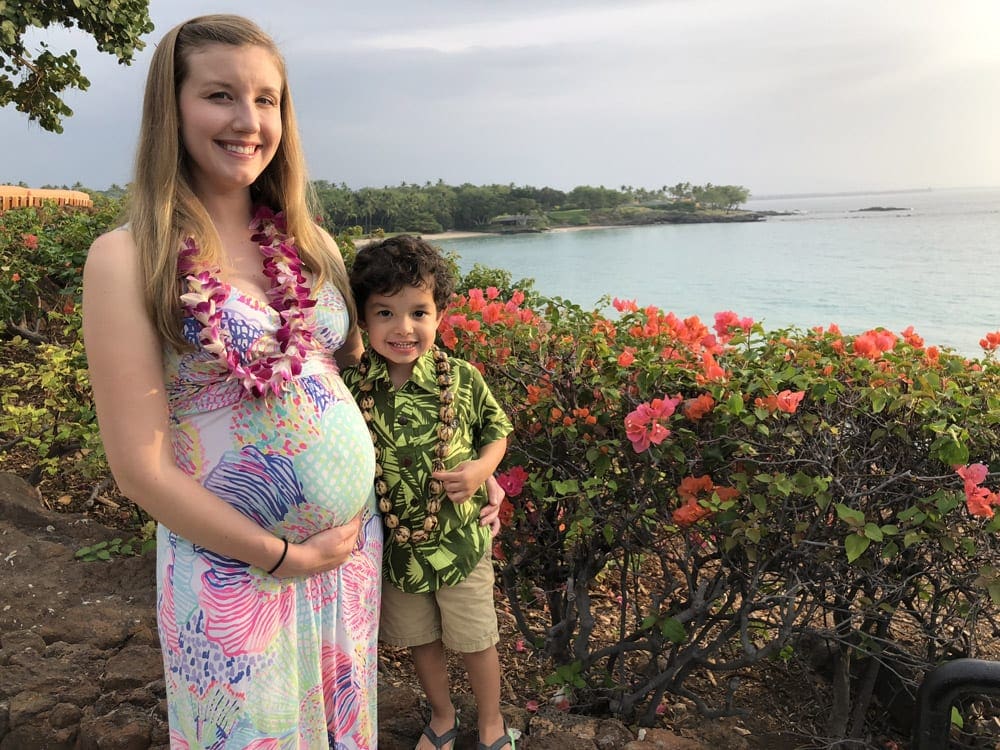 Photo Courtesy (L-R): Patience Byers, Michele Han, Marzena Poniatowska
For a tropical family vacation in the United States, head to Maui. This enchanting paradise offers a myriad of activities and attractions for kids of all ages. Reaching around 70 to 80 degrees in December, families can also enjoy warm weather, slow island life, and many things to do!
From the tranquil shores of Kaanapali Beach, where little ones can splash around in calm waters and build sandcastles, to the breathtaking beauty of Napili Bay, known for its crystal-clear turquoise waters ideal for snorkeling and swimming, you'll find beach options suited for every member of your family. Adventurous kids will love unique experiences such as helicopter rides, biking down a volcano, or parasailing. Whale watching is also popular, though it usually peaks around mid-January.
Families can even explore Maui on foot with a gorgeous hike. Try the Kapalua Coastal Trail, the Waikamoi Trail, or any hike in Haleakalā National Park! Then, consider booking a guided bus tour to experience the Road to Hana, a famous stretch of highway. Alternatively, families love exploring Pāʻia, Maui's coolest little town. Originally founded as a sugarcane enclave, it is now world-famous for windsurfing!
RELATED: Choosing The Perfect Hawaiian Island For Your Family Vacation With Kids
Choose your Tours + Experiences in Maui with Tripadvisor here!
Where to Stay in Maui with Kids
Need somewhere to stay in Maui with kids? Try the Hyatt Regency Maui Resort and Spa, which has six on-site pools and even a mermaid experience for kids. Or, try the Grand Wailea Maui, a Waldorf Astoria Resort, the Fairmont Kea Lani, or The Westin Maui Resort & Spa, Ka'anapali. Regardless of where you stay, you'll find Maui to be one of the best hot places to visit in December with kids! Read our list of the Best Family Hotels in Maui for an Enchanting Vacation for more choices!
READ NEXT: Enjoy Endless Mother-Daughter Fun: 15 Best Places To Travel With Your Mom
Key West, Florida
Photo Courtesy: Megan Tucker
Key West is one of the best warm places to visit during December in the United States! With its picturesque beaches and numerous family-friendly activities, this charming island destination is ideal for a memorable vacation with your children. Enjoy Florida Keys scenery with temperatures in the low to high 70s, perfect for families who can't stand the heat or humidity.
Of course, take advantage of Key West's many shorelines, such as Fort Zachary Taylor State Beach Park or Dry Tortugas National Park. Water sports like jet skiing, kayaking, and snorkeling are abundant! In December, Key West also puts a twist on typical tourist attractions like the Old Town Trolley. Families can also hop on the Conch Tour Train, visit the Key West Shipwreck Treasure Museum, or see the Key West Lighthouse.
Starting December 6th, guests can enjoy a Holiday Lights Tour, showcasing some of the best, biggest, and brightest Christmas decorations! Keep an eye out for Santa at the Shops at Mallory Square, since he'll be visiting throughout the month.
READ NEXT: A Fun 5-Day Key West Itinerary For Families With Kids
GetYourGuide has many tours and things to do in Key West! Book your tours here!
Where to Stay in Key West with Kids
If you're searching for somewhere to stay in Key West with kids, we suggest Key West Marriott Beachside. It offers families an outdoor pool, weekly activities, and access to various water sports. Or, enjoy four pools, a nearby beach, and discounted tours available to guests at The Parrot Key Hotel & Villas, another great option for families. Families also like the Hyatt Centric Resort & Spa, among other options. No matter which option you choose, your family will love making memories in one of the best hot places to visit in December for families with kids!
Read our article on the Best Family Hotels in Key West and the Florida Keys!
Tampa Bay, Florida
Photo Courtesy: Antonia Grant
Tampa Bay is a fantastic destination to consider when planning a wintertime getaway with kids. With temperatures around 80 degrees, the mild and inviting weather during this time of year, coupled with the vast array of family-friendly activities, makes it an ideal spot for endless fun and relaxation.
As December rolls around, Busch Gardens Tampa Bay transforms into a magical wonderland during its annual Christmas Town event. The event features dazzling Christmas light displays, thrilling roller coasters adorned in holiday decor, as well as joyous shows. Another great park to check out is ZooTampa at Lowry Park. ZooTampa offers magical encounters with adorable creatures like koalas, manatees, and even feeding opportunities within lush habitats. While exploring The Florida Aquarium, it will transport you into an underwater world with amazing creatures such as sharks, stingrays, and turtles. Families can also explore the historic Ybor City, experience the Tampa Riverwalk with the Tampa Riverwalk Attraction Pass, or visit the Glazer Children's Museum!
Finally, families can find some of the best beaches in Florida nearby. Just 20 away from Tampa, Clearwater and St. Petersburg offer pristine stretches of golden sand where little ones can build towering sandcastles or simply frolic in the calm waters. Clearwater Beach stands out as a highlight due to its powdery sands and shallow shores that are perfect for young swimmers. Discover more beach options by reading about our Florida Beaches For Families: A Guide To The Sunshine State's Best Coastal Spots By Region.
RELATED: 22+ Best Things to Do in Tampa Bay with Kids
Where to Stay in Tampa Bay with Kids
Families seeking waterfront accommodations can consider Grand Hyatt Tampa Bay, Tampa Marriott Water Street, or Sailport Waterfront Suites. Each hotel offers a pool and other select amenities like on-site dining or fitness centers. Then, the downtown area has more fantastic Tampa Bay hotels for families, including Hilton Tampa Downtown, JW Marriott Tampa Water Street, and The Westin Tampa Waterside. For more suggestions, read our article featuring the 14 Best Hotels In Tampa Bay For Families!
Best Hot Places to Visit in December with Kids in Central America
If you live in a cold destination, your first thought may be: where is it warm in December? To escape the United States or the typical tourist path in the Caribbean, we suggest you visit Central America. Keep reading to find out the best hot places to visit in December for families with kids!
READ NEXT: Creating Memories: 9 Best Places To Visit With Your Young Daughter In America
Cartagena, Colombia
Photo Courtesy: Gunjan Prakash
Cartagena is definitely one of the best December hot weather vacations for families! Famous for its vibrant dining scene, interesting culture, and colonial-era architecture, this family-friendly city reaches the mid to high 80s in December.
This is ideal for families who want to experience summer weather at local beaches such as Boca Grande or Playa de La Boquilla, slightly north of the city. Afterward, learn more about Cartagena's history at the Castillo San Felipe Fortress. Explore the Old City by foot, bike, or horse-drawn carriage; pass street performers in Plaza Bolivar or souvenir stores at Las Bovedas. Explore colorful colonial streets lined with charming houses with picturesque balconies adorned with bright flowers; Plaza de Santo Domingo also offers a lovely place for families to relax and enjoy some ice cream while taking pictures against beautiful street art backdrops.
Finally, you can also visit the Colombia Aviary to see local wildlife or feed the pigeons in front of San Pedro Claver Church. Don't forget to catch the sunset from Cafe Del Mar restaurant!
RELATED ARTICLE: Cartagena With Kids – 20 Amazing Things To Do
Choose your Tours + Experiences in Cartagena with Tripadvisor here!
Where to Stay in Cartagena with Kids
Families will find plenty of hotel options in Cartagena while enjoying one of the best hot places to visit in December with kids. If kids love a pool, the Hotel Charleston Santa Teresa has a rooftop one for them to splash in. Meanwhile, the Sofitel Legend Santa Clara Cartagena is located in a converted 17th-century convent and has a pool too. Other family-friendly options include Casa San Agustin and the Casa Claver Boutique Hotel. For a different kind of Cartagena vacation, book a stay at Hotel Punta Faro outside of the city.
READ NEXT: Where To Stay In Cartagena That Kids Will Love
Costa Rica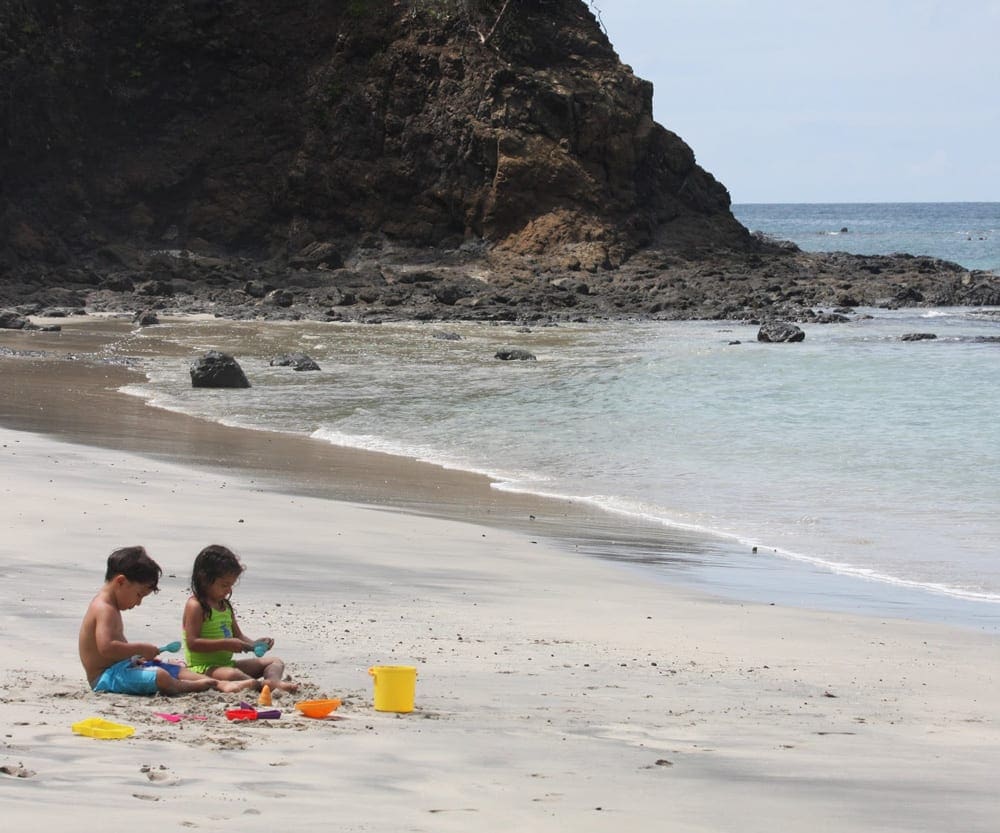 Photo Courtesy (L-R): Gunjan Prakash, Jill Rippy Worden, Allie Reed
One of the most sought-after destinations for families looking to escape the winter chill is Costa Rica, and December is the perfect time to visit this tropical paradise. With its breathtaking landscapes, diverse wildlife, and warm weather (high 70s to low 80s), Costa Rica offers a plethora of activities that are sure to delight both parents and children alike.
The heavenly Guanacaste province greets families with its incredible coastline adorned with picturesque white sandy shores like Playa Conchal and Tamarindo Beach – ideal spots for sandcastle competitions or simply basking under the warm sun on beach towels. Another must-visit spot in Costa Rica during December is Manuel Antonio National Park. This incredible park boasts some of the country's best beaches. For an amazing view, soar through the treetops at Arenal Ecoglide Park.
Or, walk across the signature suspension bridge at Mistico Hanging Bridges Park! Costa Rica has lots of waterfalls, too, like La Paz Waterfall Gardens or the La Fortuna Waterfall. Hike through Arenal Volcano National Park or Tortuguero National Park to spot turtles. Wildlife enthusiasts can also visit the Butterfly Conservatory or make friends with the cuddly creatures at the Sloth Sanctuary.
RELATED ARTICLE: 15 Amazing Things to Do in Costa Rica with Kids!
Where to Stay in Costa Rica with Kids
If you're looking for somewhere to stay in Costa Rica with kids, try these family-friendly hotels. We suggest The Westin Reserva Conchal, an All-Inclusive Golf Resort & Spa if you want an all-inclusive option with many amenities. W Hotel Reserva Conchal is close to the airport, plus it has a pool and Kids' Club. Other great Costa Rica resorts for families include the Rafiki Safari Lodge, Tortuga Lodge & Gardens, and Peace Lodge, La Paz Waterfall Gardens.
RELATED ARTICLE: Best Costa Rica Resorts & Lodges For A Family Vacation (All-Inclusive Included)
Best Hot Places to Visit in December with Kids in Europe
Europe, known for its breathtaking landscapes and rich history, showcases destinations that are not only soaked in glorious sunshine, but also packed with thrilling activities that will leave you wanting more. Keep reading to plan a trip to one of the best hot places to visit in December for families!
RELATED: 10 Best Places to Travel with Kids in Europe
The Canary Islands
Families who want mild weather all year round (especially in the winter!) will love a trip to one of Spain's Canary Islands. Consisting of eight in total, each boasts its own unique character and charm, from historic landmarks to stunning shorelines and outdoor adventures. They're especially fantastic to escape the cold weather, since temperatures in December reach around 70-75 degrees. Here's a quick overview of the best Canary Islands to visit with kids!
Tenerife, which we mention later in this article, is the largest of the Canary Islands. From the soaring peaks of Mount Teide to the white sand beaches of Las Teresitas, there's so much to explore throughout the island and its capital city, Santa Cruz. And don't forget to check out Loro Parque, one of the best animal parks in Europe!
Gran Canaria has something for everyone too, from beautiful sandy beaches to mountains and volcanoes. Highlights for families include visiting Palmitos Park, which is home to over 1,500 animals, and Las Canteras Beach, where you can rent pedal boats and kayaks.
Lanzarote is an ideal destination for active families who love spending time outdoors. From hiking through volcanoes and exploring lava caves to snorkeling and scuba diving in crystal-clear waters, don't miss attractions like Timanfaya National Park. There are also plenty of shops and restaurants in the capital, Arrecife, as well as a charming old town area full of traditional Canarian architecture.
Fuerteventura is a more laid-back island that is perfect for families who want to relax and enjoy some quality time together. With its beautiful sandy beaches, turquoise waters, and picturesque fishing villages, some consider this a true slice of paradise! And for those who want a little more adventure, there's windsurfing and kitesurfing on offer, too.
Where to Stay on the Canary Islands with Kids
Planning a trip to the Canary Islands with kids and need somewhere to stay? In Gran Canaria, we recommend H10 Playa Meloneras Palace or Hotel Riu Gran Canaria. In Tenerife, families can stay at Iberostar Selection Anthelia, which includes a kids' club, a playground, and an outdoor pool with a water slide.
Best Hot Places to Visit in December with Kids in the UAE & Asia
Looking for the best warm places to spend Christmas as a family? For a unique December vacation filled with history and culture, families can visit the United Arab Emirates or Asia, which boast a ton of family-friendly locations. Keep reading to learn our favorite options for the best hot places to visit in December for families with kids in the UAE and Asia.
Phuket, Thailand
Phuket is the ultimate destination that guarantees an unforgettable vacation filled with sunshine and adventure! This stunning island in Thailand boasts pristine beaches with crystal-clear turquoise waters, making it a dreamy paradise for kids and adults alike. With temperatures in the low 70s to mid-80s, it's definitely one of the best December hot weather vacations for families. Not only will you be able to enjoy the warmth and the beach, but you will also immerse yourself in Thai culture.
Patong Beach is the most famous (and crowded!) on the island. For a low-key experience, try Freedom Beach, Kata Beach, or Karon Beach. Each offers sunshine, water sports, and more fun! Then, venture into Phuket Old Town to marvel at enchanting traditional architecture adorned with vibrant street art. You'll also find shopping carnivals, live music, seafood festivals, and open-air performances throughout different parts of Phuket during December, culminating with a huge celebration on New Year's Eve. If you don't want to party, enjoy the ambiance! Other things to do in Phuket with kids include visiting the Big Buddha atop Nakkerd Hill or the Phuket Night Market!
Thailand Vacation Rentals: villa rentals & more | Vrbo
Reserve your Phuket Tours here with GetYourGuide!
Dubai, UAE
Photo Courtesy (L-R): Piotr Chrobot, The Lazy Artist Gallery, Sarah Boyd
Christmas kicks off early in Dubai, so consider the whole month of December a celebration! Though this may not be the winter wonderland you expect, it's great for a milder, warm-weather vacation. Temperatures reach around 70 degrees in December, and the entire city overflows with spectacular decorations.
Where else can you spot a super tall Christmas tree alongside soaring skyscrapers and palm trees? Only in Dubai! See classic attractions like the Burj Khalifa, the tallest building in the world, in new surroundings. Kids will be wowed by the magical Burj Khalifa Fountain Show! Adventurous families can even travel to the desert to ride a camel or sand surf with companies such as Platinum Heritage, Desert Safari Dubai, or Arabian Adventures. Kids will also love the Dubai Dolphinarium, Dubai Aquarium and Underwater Zoo, and LEGOLAND. If you miss the cold weather back home, you can always check out Dubai's indoor ski resort!
RELATED ARTICLE: Best Things To Do In Dubai With Kids
Choose your Tours + Experiences in Dubai with Tripadvisor here!
Where to Stay in Dubai with Kids
If you need somewhere to stay in Dubai with kids, we have some suggestions for your upcoming vacation to one of the best hot places to visit in December with kids! Try the Grand Hyatt Hotel and Residences Dubai, which has a Kids' Club and spacious suites. For a secluded stay on the incredible Palm Jumeirah, book a room at Rixos The Palm Hotel and Suites Dubai. Other options for families include The Westin Dubai Mina Seyahi Beach Resort & Marina, Le Méridien Mina Seyahi Beach Resort & Marina, and Jumeirah Beach Hotel. For more options, read our list of The 12 Best Family Hotels in Dubai!
The Maldives
The Maldives offers a mesmerizing blend of natural beauty and family-friendly experiences, making it the perfect destination to create unforgettable memories! This splendid archipelago offers a magical getaway like no other, between pristine white sandy beaches stretching as far as the eye can see, crystal clear turquoise waters inviting you to take a dip, and an abundance of thrilling outdoor activities for children. Weather in early December can be a bit rainy and unpredictable, but late December usually boasts warmer temperatures of around 85 degrees.
The Maldives is known as one of the best spots in the world for water sports, especially snorkeling. Banana Reef and HP Reef offer kids a chance to see sea life up close. For a more relaxed day out, take a family snorkeling excursion in Baa Atoll, where children can marvel at colorful coral reefs and swim alongside gentle sea turtles. Or, dive into an underwater adventure at the Maafushi Dive Center, where kids can learn the basics of scuba diving on a guided excursion.
If you want to keep their adrenaline pumping, head over to Kuda Bandos Island and let them experience the thrill of other water sports, such as jet skiing and banana boat rides. When it comes to exploring the land, don't miss out on visiting Male's National Museum, which showcases captivating exhibits highlighting Maldivian history and culture.
Where to Stay in The Maldives with Kids
Need somewhere to stay in the Maldives with kids? Anantara Dhigu, Dusit Thani Maldives, and Kuda Huraa Four Seasons Resort are all great options with kids' clubs. For an all-inclusive option, check out The Fairmont Sirru Fen Fushi or Constance Moofushi Maldives. Click here to read more about the Best Family Hotels In The Maldives!
READ NEXT: The Best Maldives Hotels With Slides Your Kids Will Love
Happy Travels!
We hope you liked this list of 15 Hot Places to Visit in December that Families Will Love! This list is sure to answer that nagging question of "Where to vacation in December with kids "? With so many great options to choose from, you never have to worry about where to go during the December holiday break! Enjoy vacationing with your kids!
*This post may contain affiliate links that may earn us a small commission, at no additional cost to you. Affiliate links in no way inform the hotels, sights, products, or other recommendations included in our articles. All opinions and recommendations expressed here are compiled from submissions submitted by the generous members of our Families Who Love To Travel community.
READ MORE: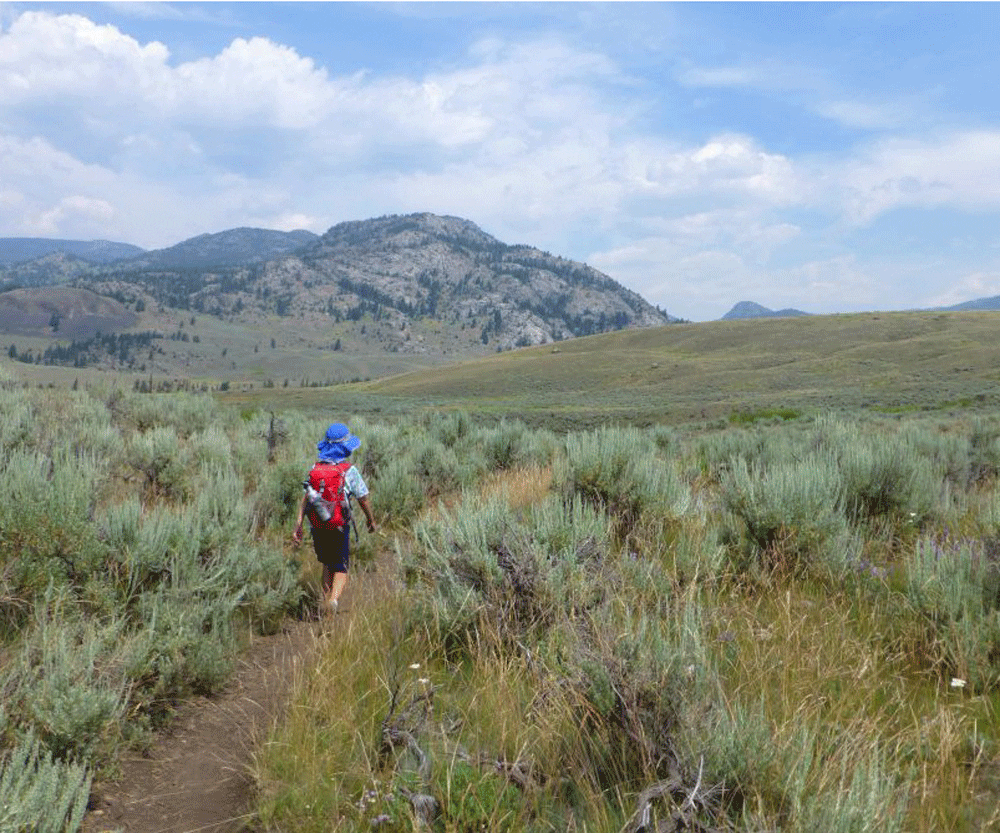 Everyone knows that Yellowstone National Park makes for a classic family vacation. Strolling the boardwalks...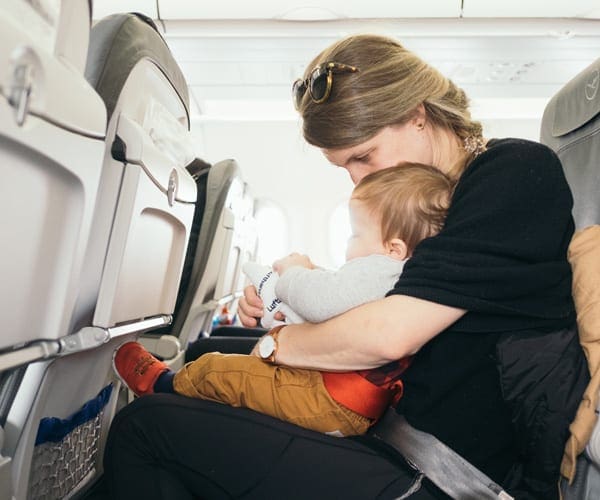 Families Who Love To Travel contributor Meghan Oaks provides her 10 best tips for your...